Honey Lemonade
Easy 60 second Honey Lemonade recipe that's naturally refined sugar free and made with just 2 ingredients!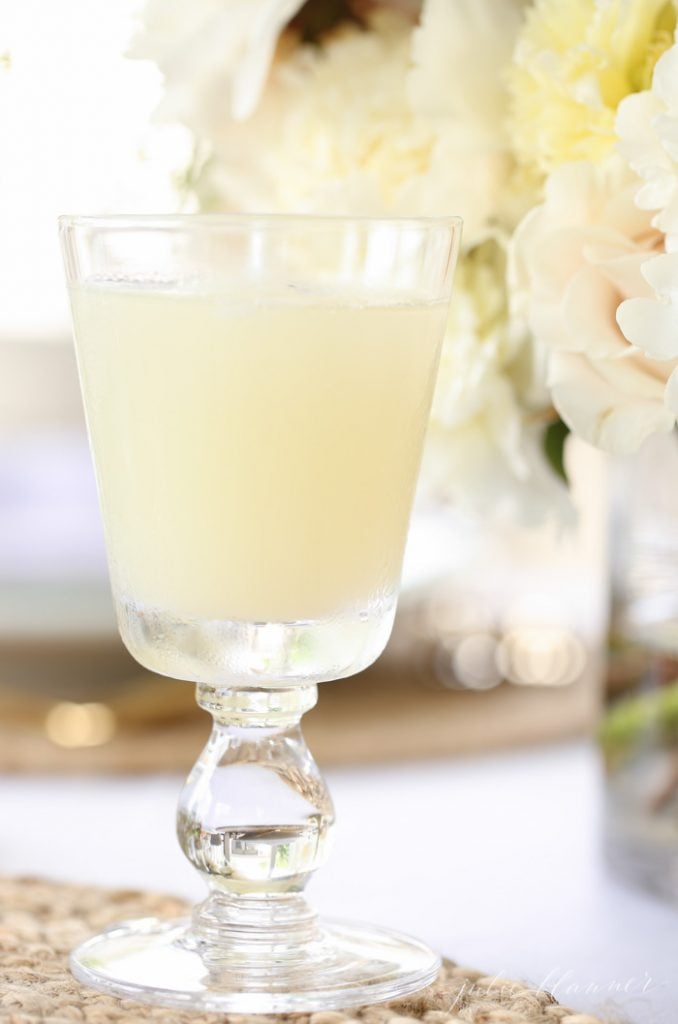 Oh sweet summer. I've been enjoying a little hiatus spending the first weeks of summer with the girls swimming, playing tennis and of course, boating! My favorite season passes all too quickly so I want to savor every moment of it this year before Ani joins Adalyn in elementary school.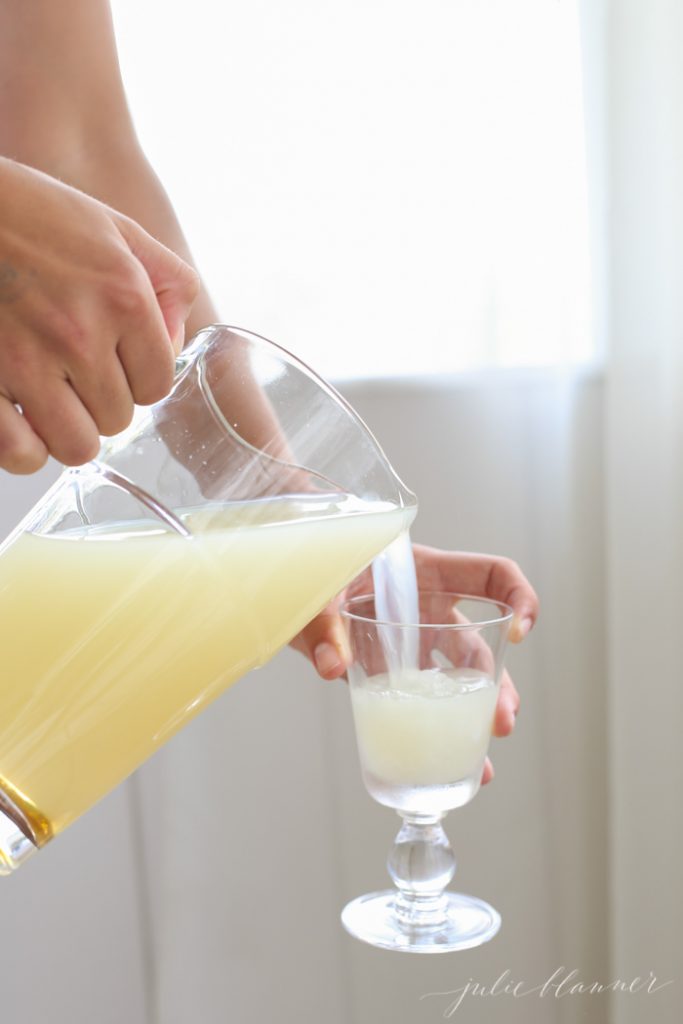 With summer also comes sweets and special treats, like lemonade. I love mixing up a quick batch of refreshing lemonade for the girls after a long day of play. Little do they know that my lemonade is naturally sweetened with honey, which they all claim not to like.  My honey lemonade takes just 60 seconds and 2 ingredients.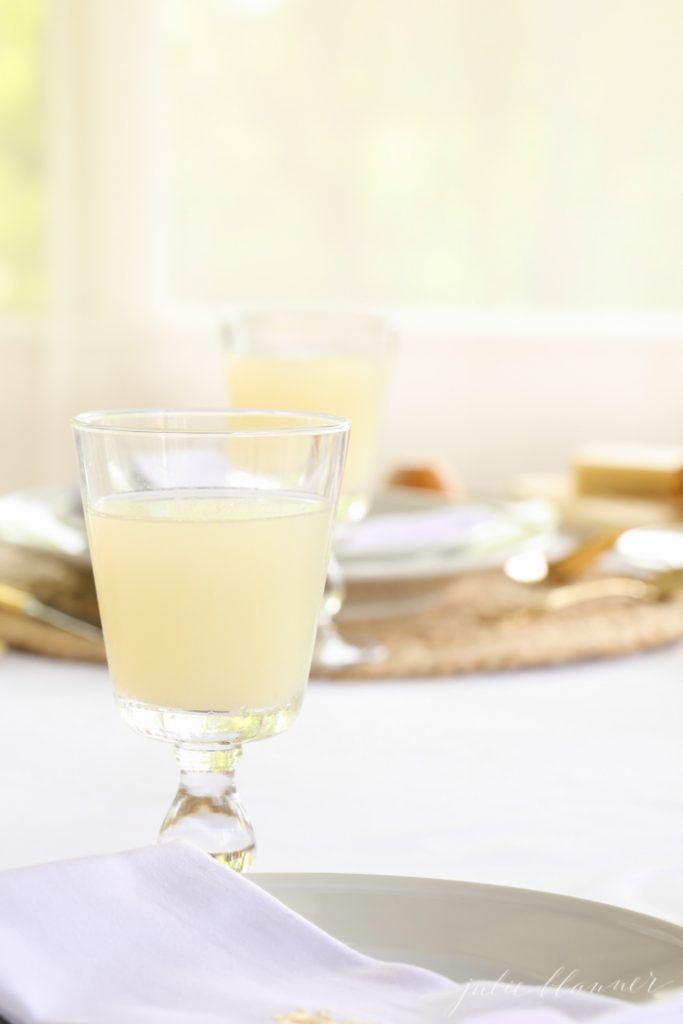 How to Make Honey Lemonade:
Ingredients
1 c honey
2 c lemon juice
3 c water
Directions
Combine lemon juice and water in a large pitcher.
Gradually whisk in honey until combined.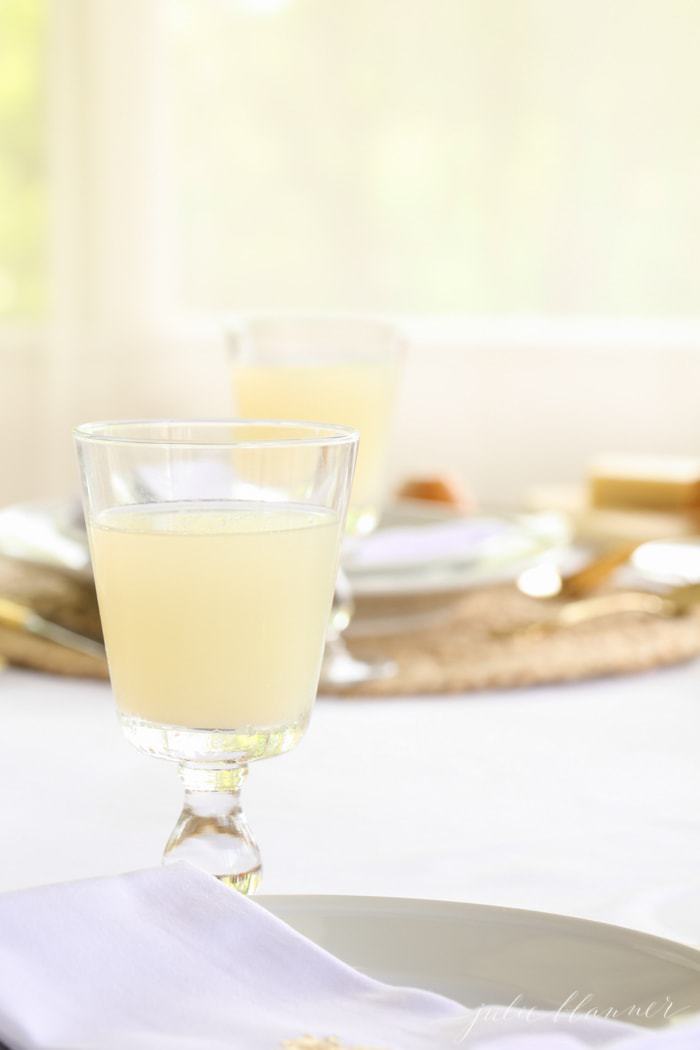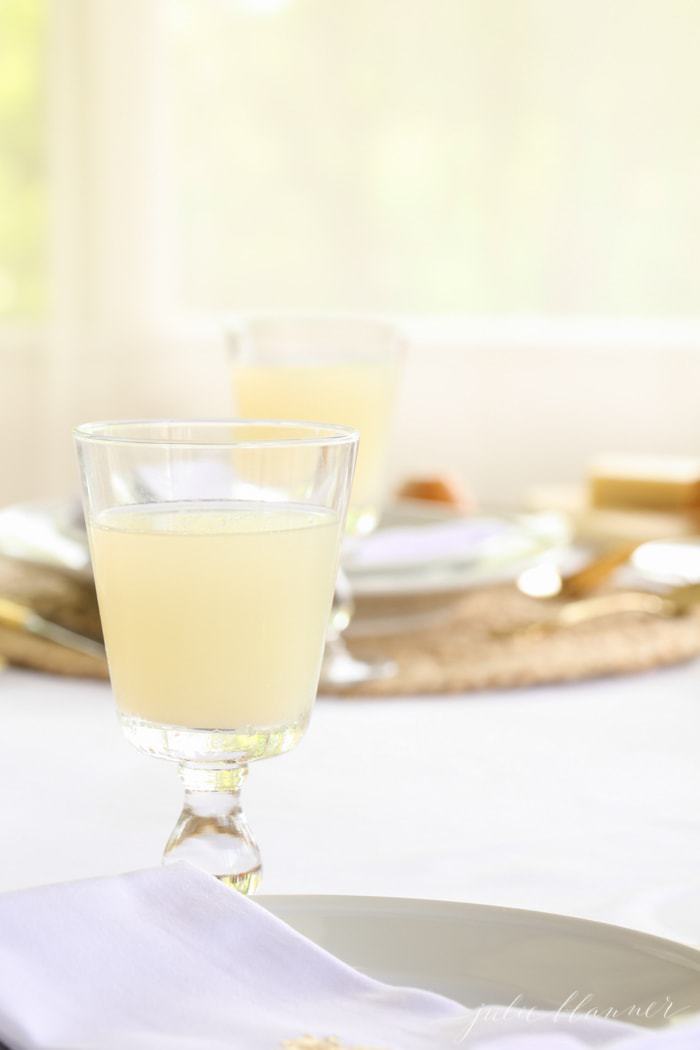 Loading nutrition data...


You can see more of this summer party and get all the details here!

Have you had honey lemonade or have a variation to share? It's my favorite summer sip. I hope you enjoy it as much as we do! Happy summer, friends!

LET'S CONNECT!

instagram | newsletter | facebook | pinterest