Gremolata is an Italian accompaniment that is a flavorful addition to pastas, vegetables, fish, meat and more! It takes just 5 minutes to elevate a dish from basic to outstanding!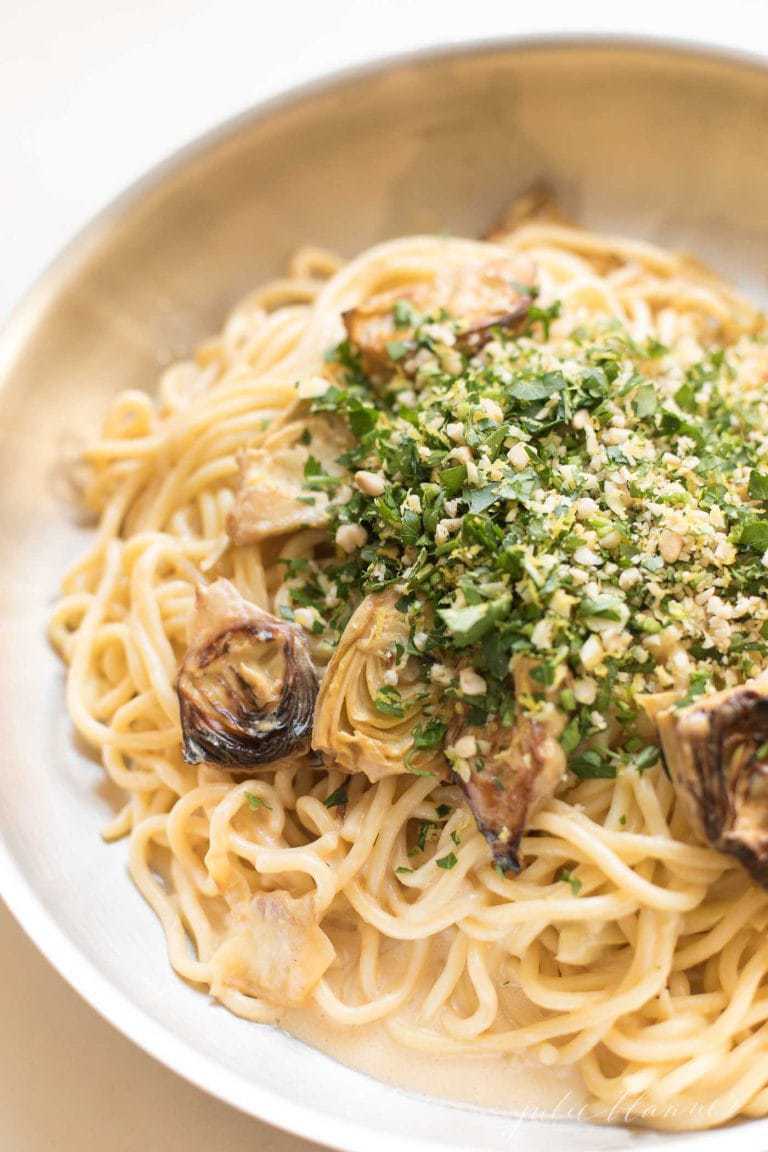 For years I didn't realize that gremolata was a fresh mix of a few basic ingredients that created a recipe in itself. I have always enjoyed the added dose of color and flavor as an addition to dishes. Even the most basic foods (like noodles) topped with gremolata go from basic to amazing. For example, a simple steak without any sauce or marinade is taken to another level with this little mix.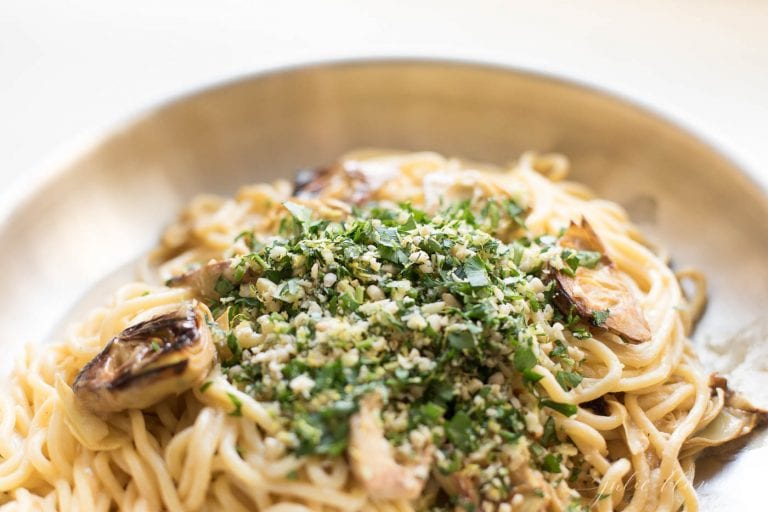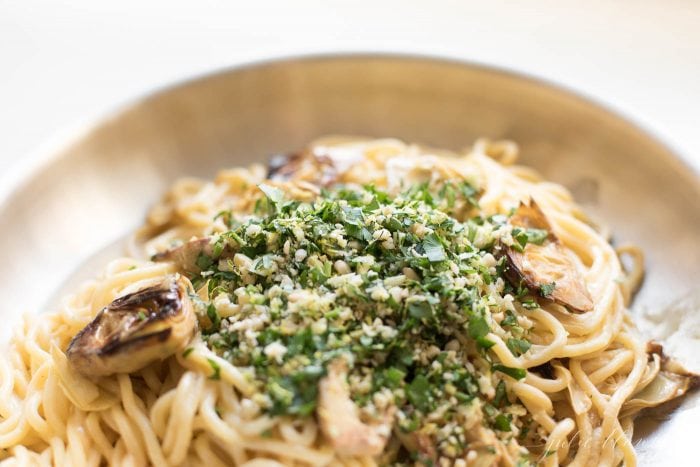 What is Gremolata?
It is an Italian accompaniment that is a flavorful addition to pastas, vegetables and more! It is often comprised parsley, garlic and lemon zest, but nuts, mint, olive oil and anchovy are frequently used in gremolatas as well. Create your favorite combination to make a one of a kind dish. Orange zest also offers incredible flavor, especially for robust meat sauces like beef ragu!
Individually, any of the above ingredients add flavor, but collectively you can take any dish from basic to outstanding! It's the quintessential Italian condiment!
Some of my favorite recipes that use gremolata are Ina Garten's green beans, steak, osso buco, Artichoke Spaghetti and Braised Beef. It's a delicious way to enhance a dish adding bright flavor and add a bit of color, too!
Toss noodles with just olive oil and gremolata for an easy, yet flavorful dish!
Mix it with olive oil and lemon juice or vinegar to make an incredible homemade salad dressing! Serve on a bed of mixed greens or arugula with shaved parmesan. The options are endless.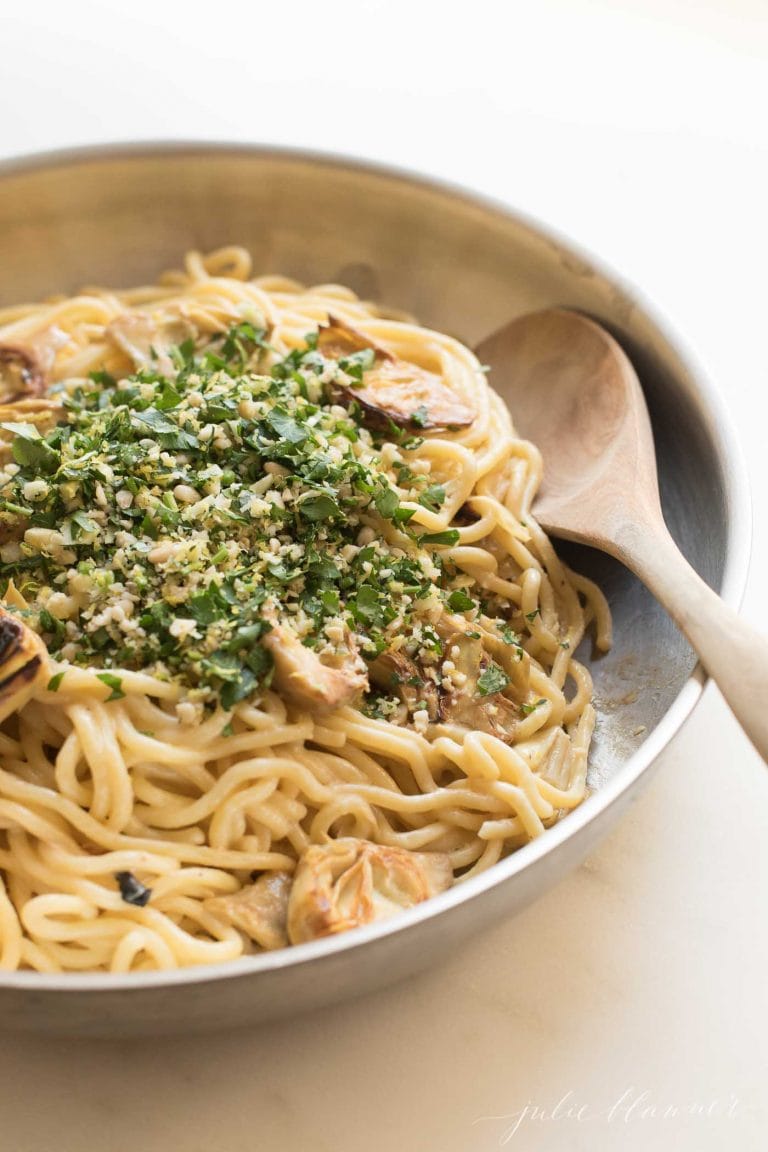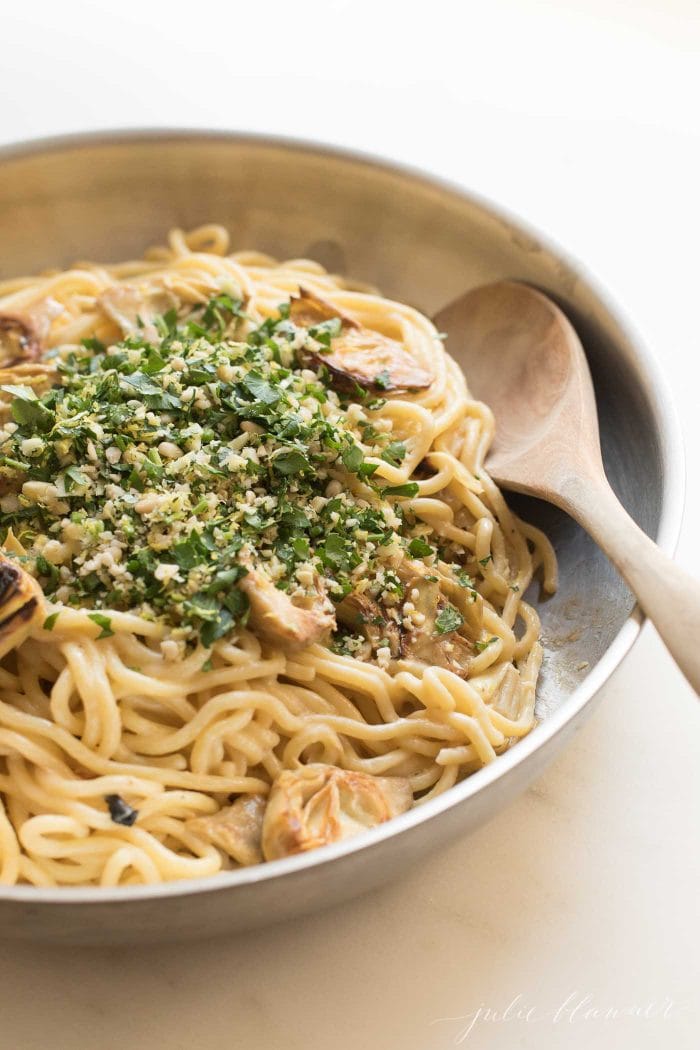 How to Zest a Lemon
Making lemon zest is easy! Zest comes from the outer rind citrus like an orange, lemon or grapefruit. The rind or lemon peel is filled with aromatic oils. Using a zester for fine zest (paring knife or vegetable peeler work well for cocktails) to remove the colorful portion of the rind, careful not to remove the bitter white pith.
How to Make Gremolata
Chop and grate any of the above ingredients and combine well. If using nuts, press with the back of a spoon to mash. Combine well and top your favorite pastas, meats, vegetables and more!
How to Store Gremolata
It can be stored refrigerated in an airtight container for several days. If you have any left over, use it on any of the below dishes!
salad
chicken
halibut
steak
osso buco
lamb
braised beef
pasta
carrots
green beans
to dip bread with olive oil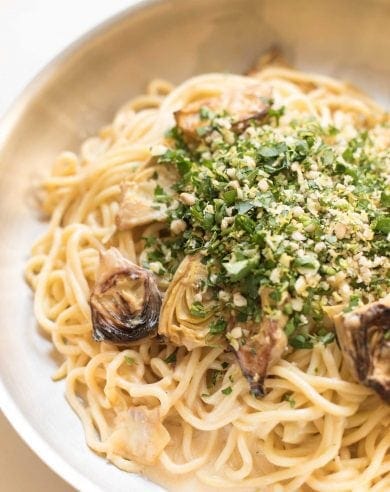 Gremolata
An Italian accompaniment that is a flavorful addition to pastas, vegetables, fish, meat and more!
Ingredients
2

tsp

garlic

minced

1/4

c

parsley

fresh, chopped

1

lemon

zested

1/8

c

pine nuts

crushed
Recipe Notes
you can substitute lemon/orange
Nutrition Facts
Gremolata
Amount Per Serving
Calories 19
Calories from Fat 9
% Daily Value*
Fat 1g2%
Sodium 1mg0%
Potassium 41mg1%
Carbohydrates 1g0%
Vitamin A 160IU3%
Vitamin C 9.9mg12%
Calcium 7mg1%
Iron 0.3mg2%
* Percent Daily Values are based on a 2000 calorie diet.