Refreshing Lemon Berry Tart – this delightful dessert is on a sugar cookie crust! It's the best fruit tart to add a touch of sweetness to any day or night.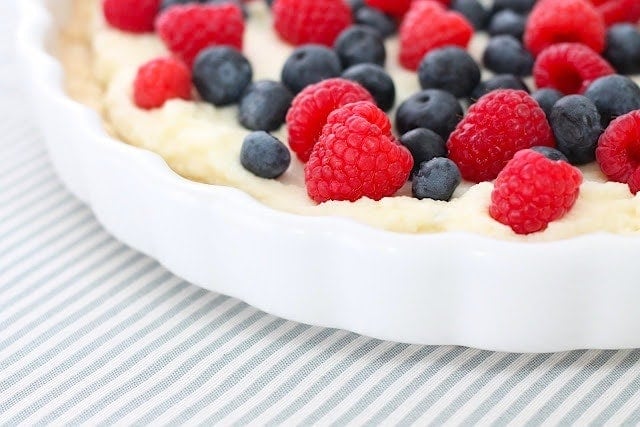 Refreshing Lemon Berry Tart
I never cared for tarts until I recently took a bite of a friend's at a favorite neighborhood Italian restaurant.  It was imported from Italy but tasted like it was made just minutes before it was served.
A Quick and Simple Fruit Tart
I could taste a hint of lemon, sweet mascarpone, and cream.  I recreated it using one of my favorite crusts that resembles a traditional sugar cookie and provides great balance for the cream.
This lemon berry tart is deliciously easy & beautiful. It's the perfect addition to holiday gatherings.
Pro Tips For Making a Lemon Berry Tart
Remember to leave the pan ungreased for a perfect crust
It's very important to NOT over whip the cream. Overmixing will cause the cream to curdle, and you'll have to start over
Top with your favorite in-season fruits for a fresh taste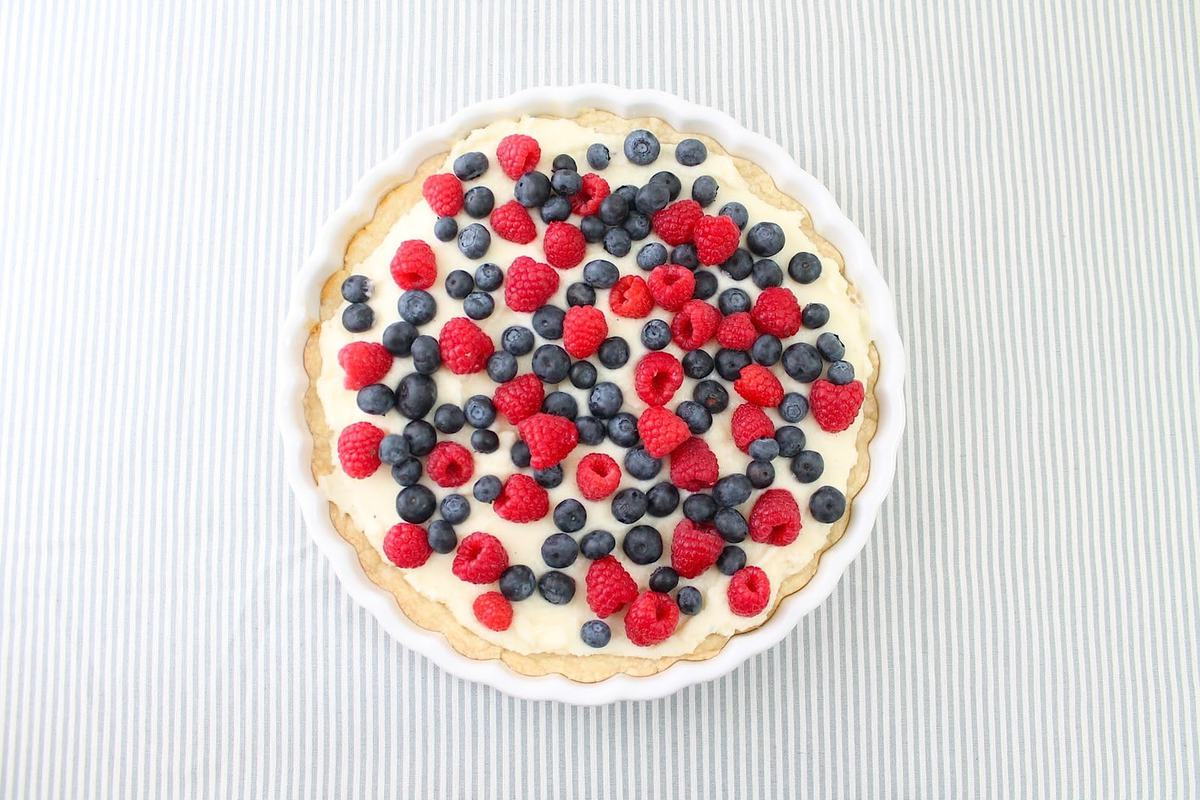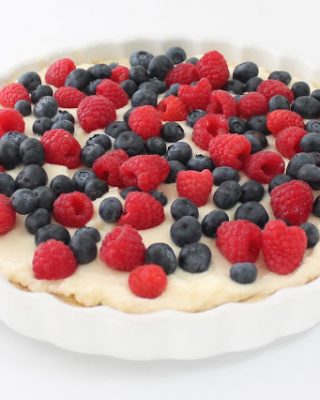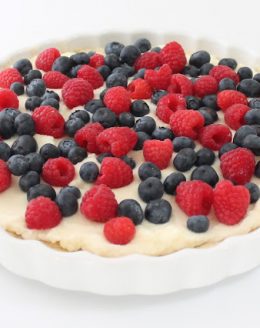 Ingredients
Crust:

3/4

c

butter

softened

1/2

c

powdered sugar

1 1/2

c

flour

Filling:

1/2

pint

whipping cream

8

oz

mascarpone cheese

5-8

Tbsp

powdered sugar

2

Tbsp

lemon juice
Instructions
Preheat oven to 300 degrees.

Cream butter and sugar. Add flour a half cup at a time.

Press into ungreased tart pan and bake for 25 minutes. Remove and allow to cool on wire rack.

Whip heavy cream, gradually increasing your speed until 10/max and peak forms.

Beat in powdered sugar and lemon juice at medium speed, one tablespoon at a time.

Add mascarpone, blend well.

Add mixture to cooled crust. Top with seasonal berries or fruits of your choice.
This tart makes a refreshing holiday dessert!
Pin this recipe for later here: