3 Ingredient Lemon Glaze Recipe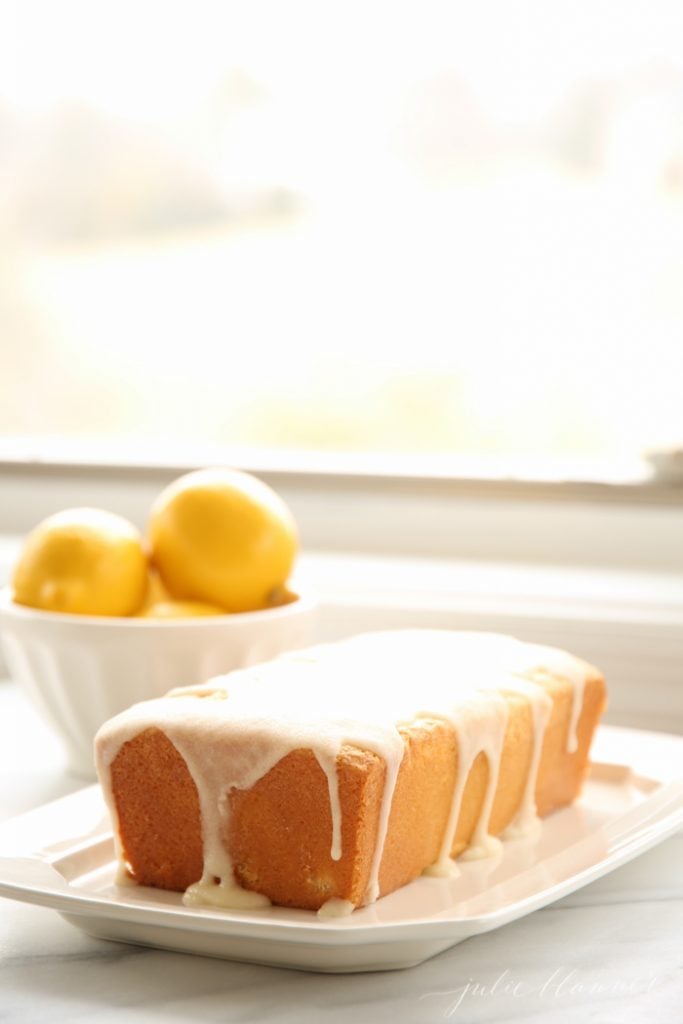 You know summer is officially here when lemons have become a staple in our home. You'll find a large bowl of them on the counter, one in just about every water I drink and somehow infused into all of my recipes. This 3 ingredient lemon glaze recipe is the perfect addition to breakfast rolls, pound cakes, sweet breads, honey lemon cake, angel food cake and so much more!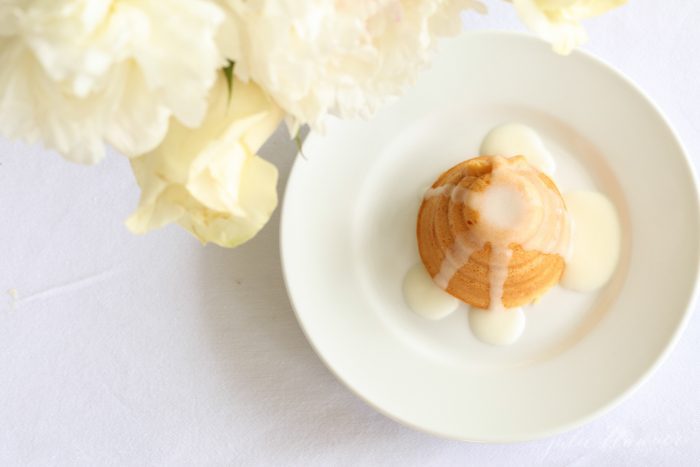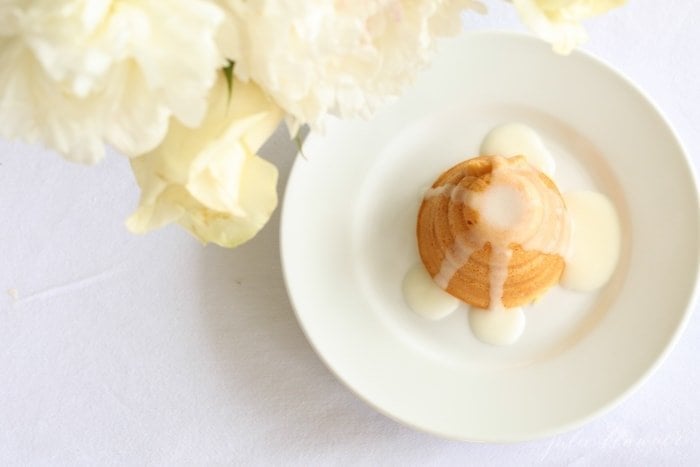 I'd like to think a glaze is icing without all the guilt, wouldn't you agree? Just a little touch of lemon glaze to quench your summer sweet tooth without all the calories of a pile of icing.
If that's not enough, lemon glaze creates the prettiest drizzle that enhances any basic dessert, making it feel more like a centerpiece. No cake decorating skills required, which is an added bonus for me! I still long to take cake decorating classes, but until I find the time, this glaze will do just fine!
You'll probably need pretty little beehive cakes to put your lemon glaze on, right? You can get the honey lemon cake recipe here.
LET'S CONNECT!
instagram | newsletter | facebook | pinterest