Lemon Basil Pasta Salad
An easy Lemon Basil Pasta Salad recipe that's light and refreshing.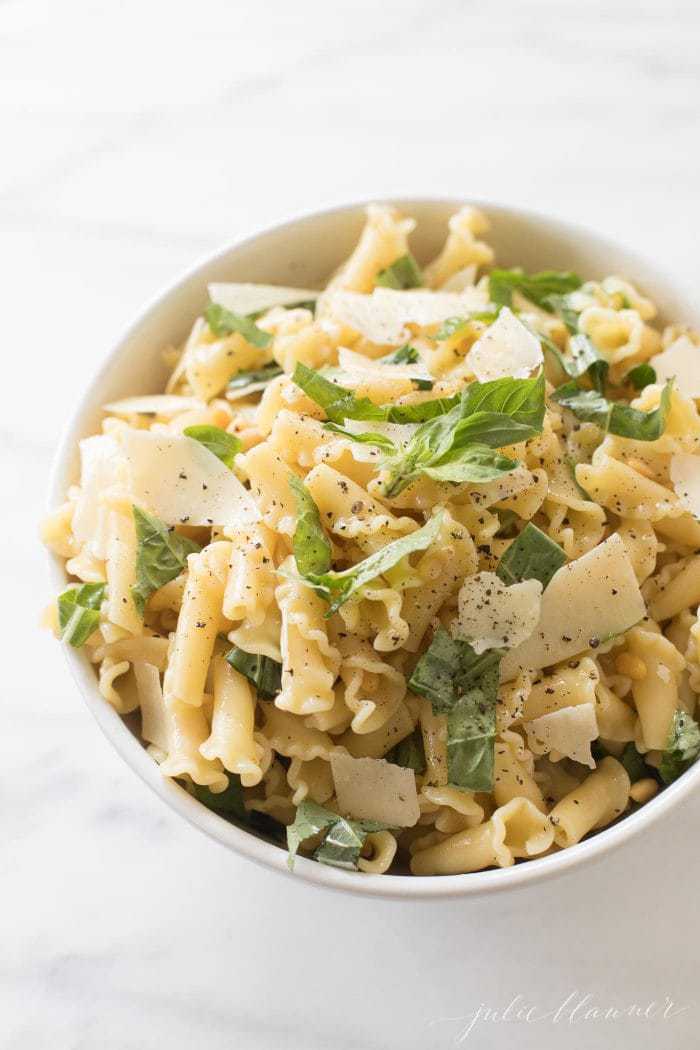 This time of year, I start to make a lot of lemon basil recipes. They're light, yet full of color and flavor. It's a nice change of pace from heavier fall and winter dishes.
This Lemon Basil Pasta Salad recipe blends my go to lemon vinaigrette I use in an arugula salad and this basil lemon pasta.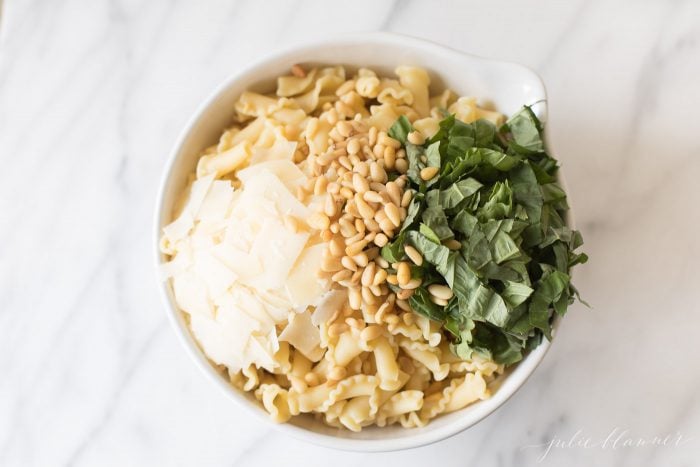 With just 8 ingredients you can mix this up in 20 minutes or less. Because this recipe is so simple, I like to use fresh cracked pepper, fresh grated parmesan and most importantly, fresh basil.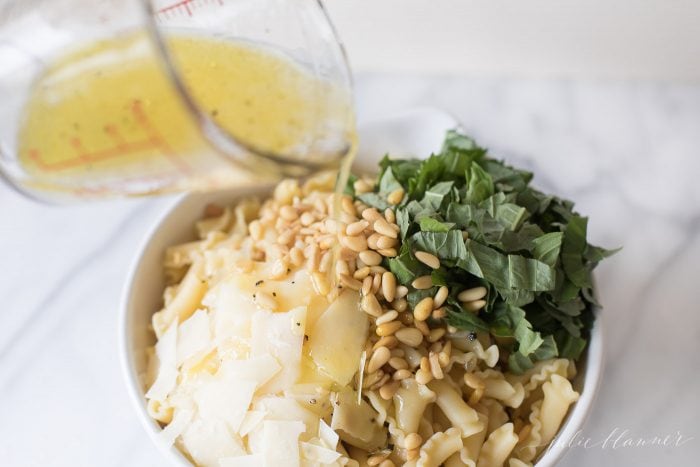 Basil is one of the few herbs I always have on hand because the plants are as inexpensive and purchasing fresh basil and easy to grow. Just one leaf adds so much flavor to dishes, making it my favorite garnish.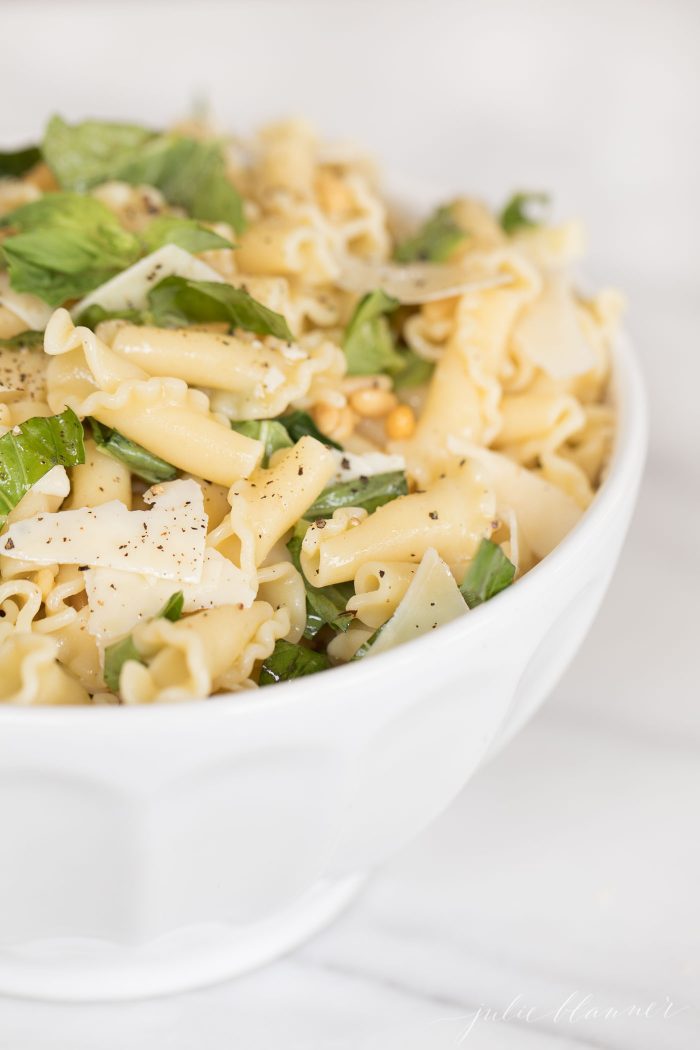 One of my philosophies is that food should look as good as it takes. This Lemon Basil Pasta Salad is pretty enough to take to any party. It's my new go to spring and summer pasta salad recipe. It's a great make and take dish because it tastes even better after it spends a little time marinating in the refrigerator and is easy to cover.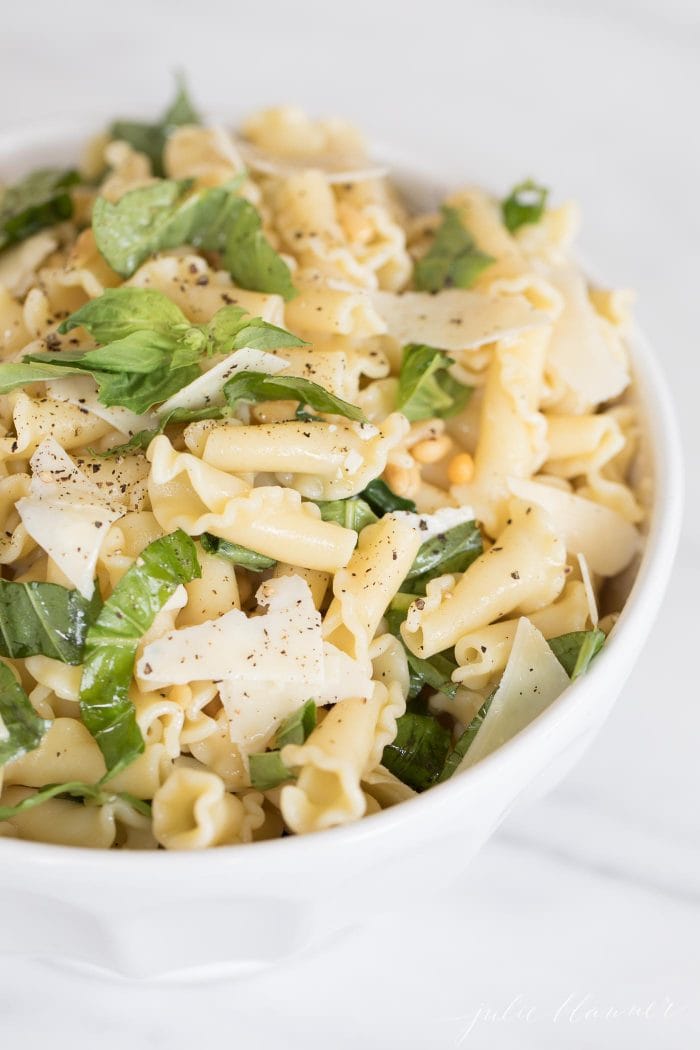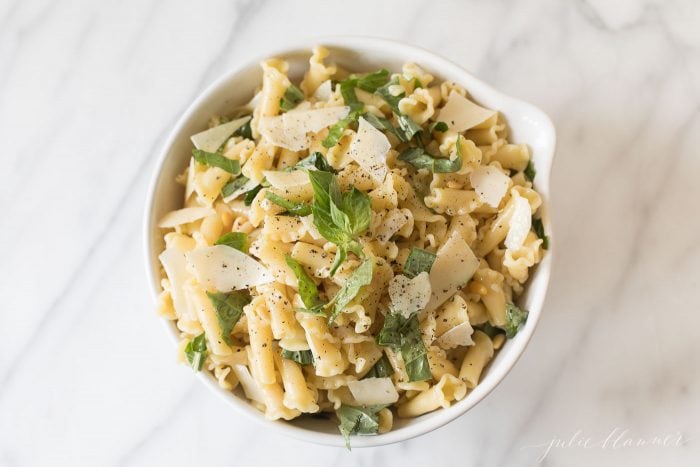 Lemon Basil Pasta Salad:
A refreshingly easy Lemon Basil Pasta Salad. This spring and summer pasta salad recipe is a lighter alternative to traditional pasta salads and easy to take to get togethers.
Ingredients
Directions
In a large pot of water, bring noodles to a boil and prepare al dente. Drain and rinse with cold water.
Meanwhile, combine white wine vinegar, olive oil, and lemon juice in a jar and shake well.
In a large bowl toss pasta with dressing and pine nuts. Add fresh cracked pepper, basil and parmesan flakes.
Refrigerate 2+ hours before serving.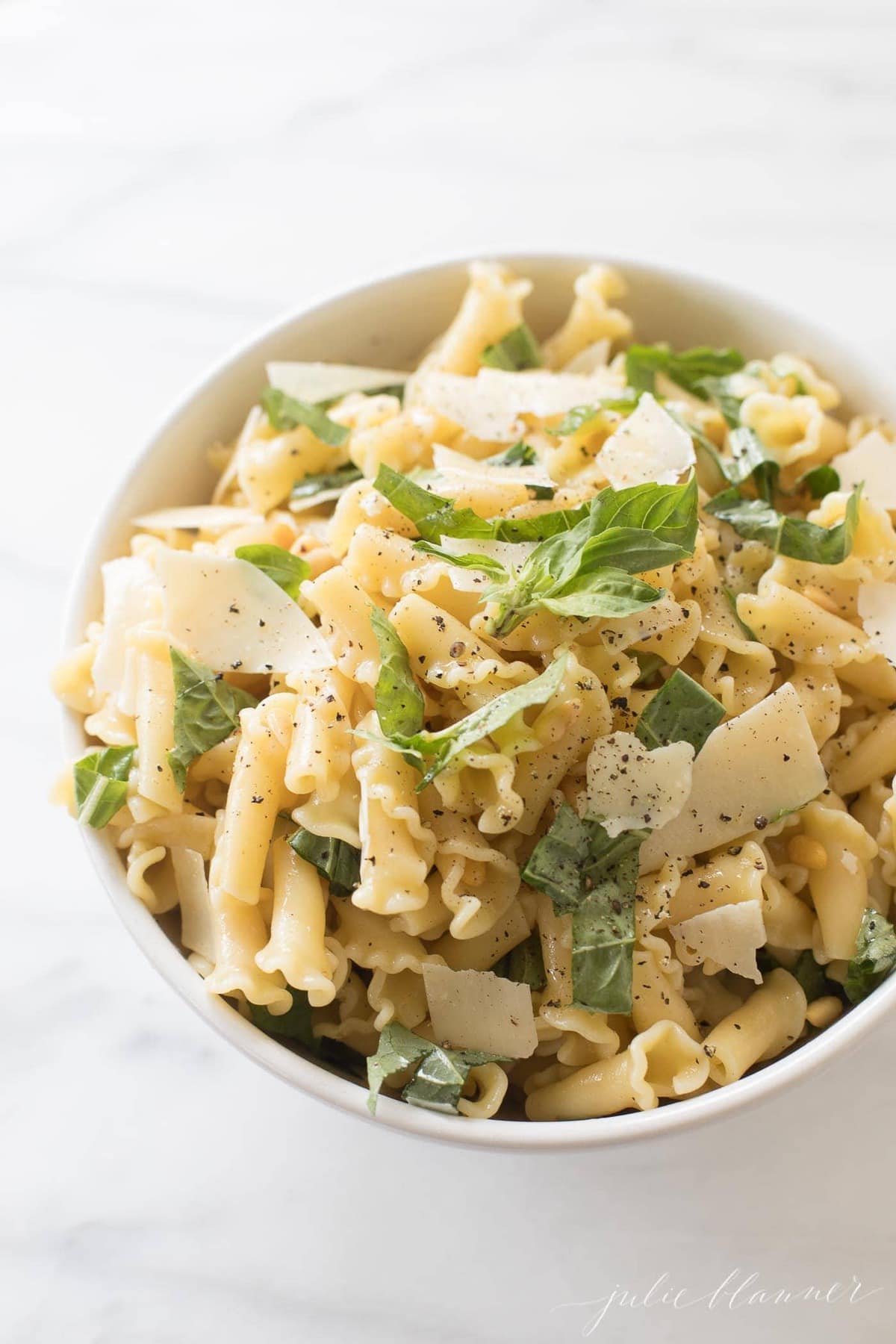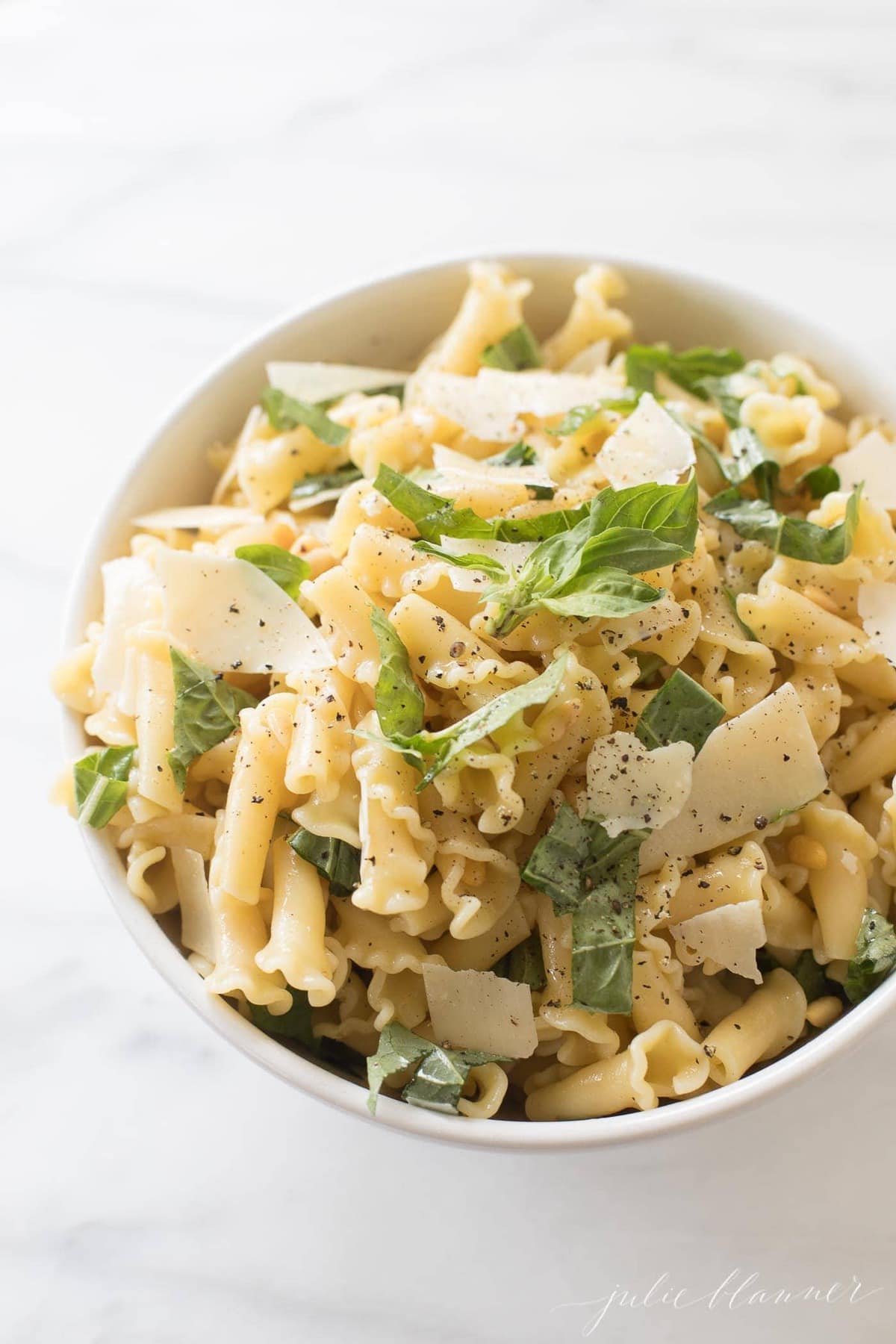 Loading nutrition data...


If you make this spring and summer infused pasta salad recipe, please leave a comment below using my 5 star rating system! You can find all of my pasta salad recipes here if you're as excited as I am to kick off a season of summer entertaining.

Enjoy!