Toffifay and Rosé Slushy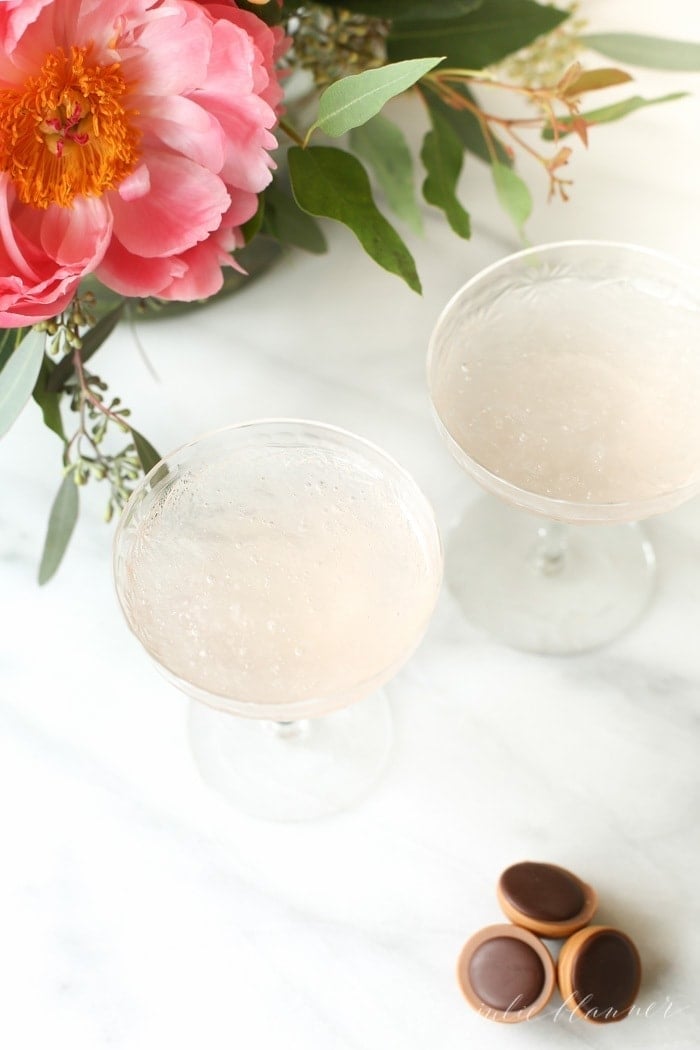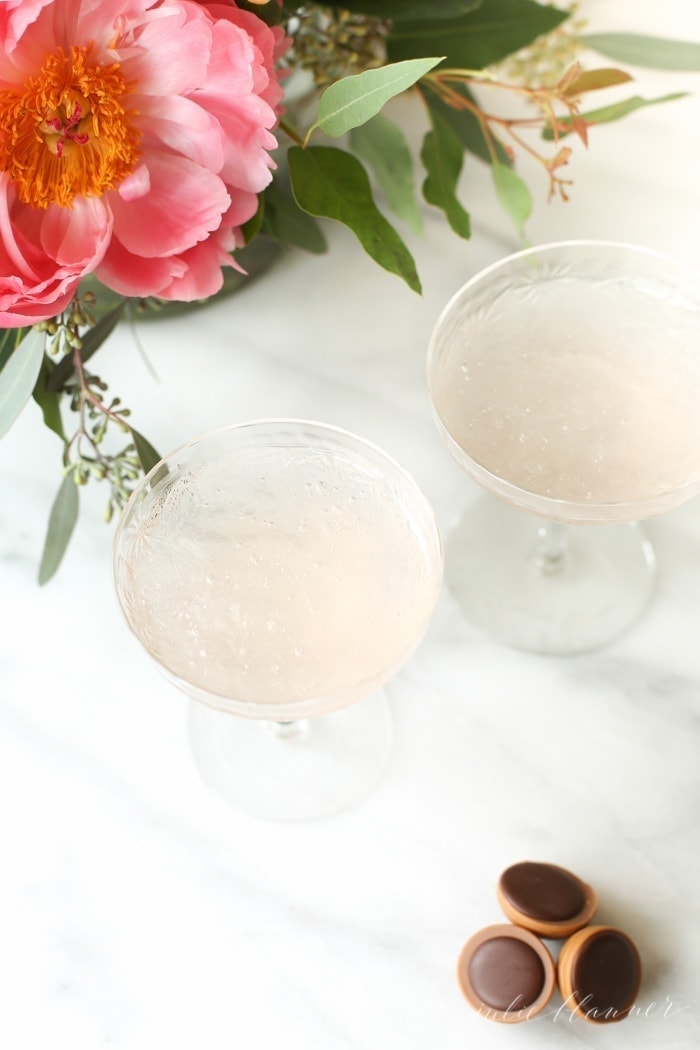 This post is sponsored by Toffifay
When I was in college, I always looked forward to getting together with a group of girlfriends to watch award shows. Several of us would squeeze into one of our dorm rooms, indulge on a few sweets and in our own fashion commentary. I've always enjoyed seeing actresses impeccably dressed in beautiful gowns, jewels and to-die-for hairstyles. I would sit and wonder how proud they and their families must be in such a pinch me moment. Now I look forward to award shows to see what the can't miss movies of the year are since time has become a commodity.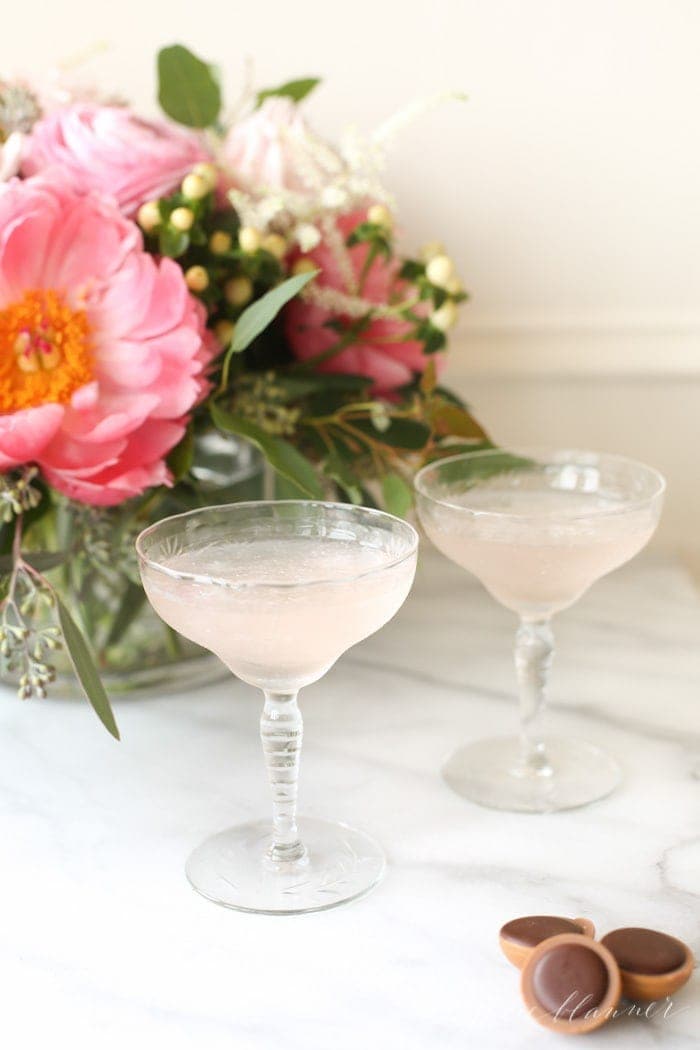 Watching an awards show give us an excuse to get together with friends, kick back and relax and celebrate – on a Sunday! I highly recommend that you enjoy a few Toffifay and a rosé slushy. Sunday evenings should be simple and delicious, don't you think?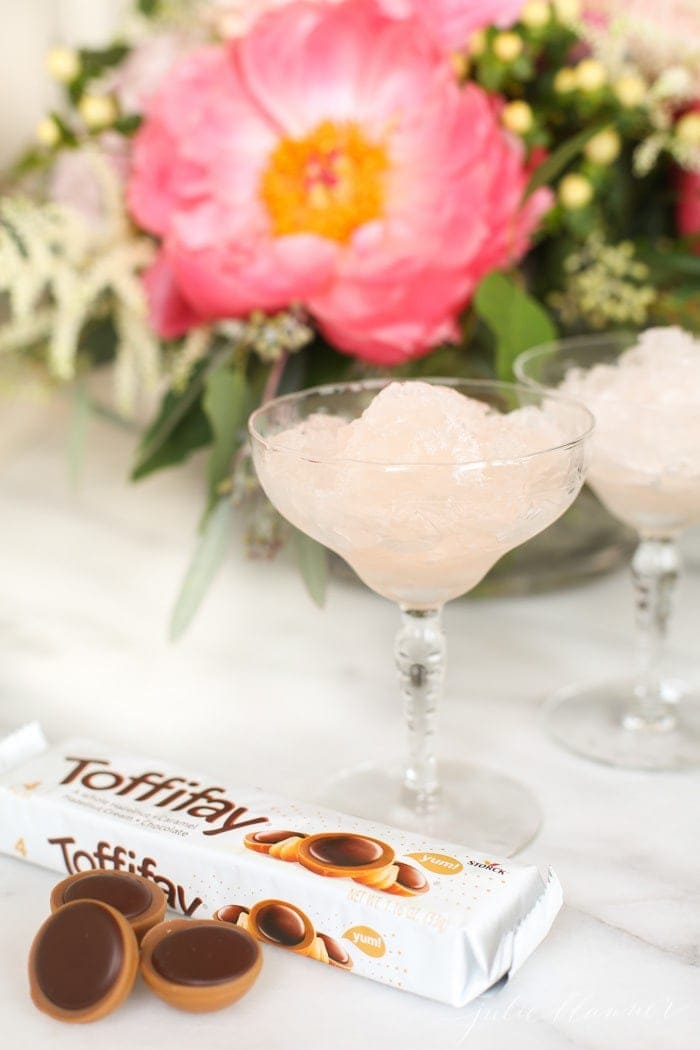 You can download my free printable bingo cards and use your Toffifay for markers. When you win, reward yourself with smooth chocolate and hazelnut filled chewy caramel cup goodness and a rosé slushy.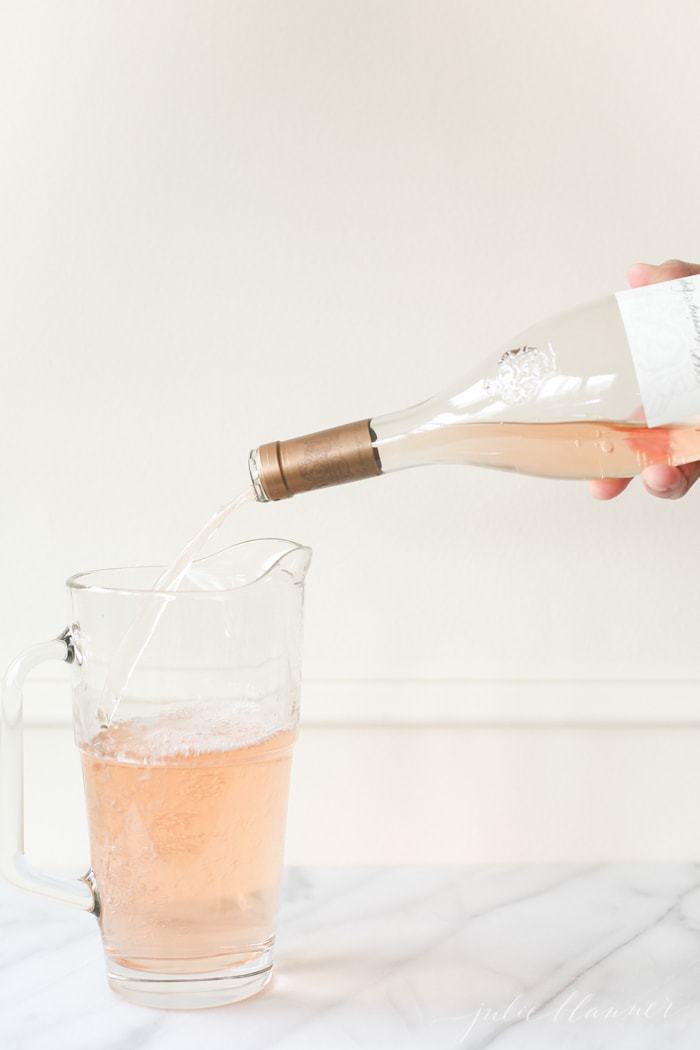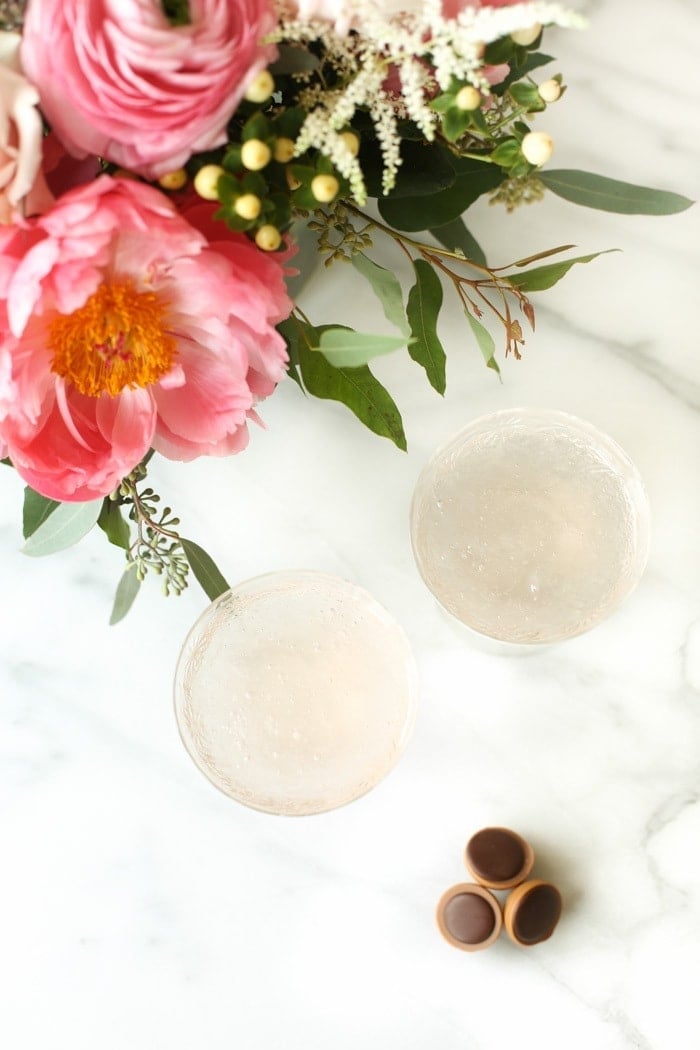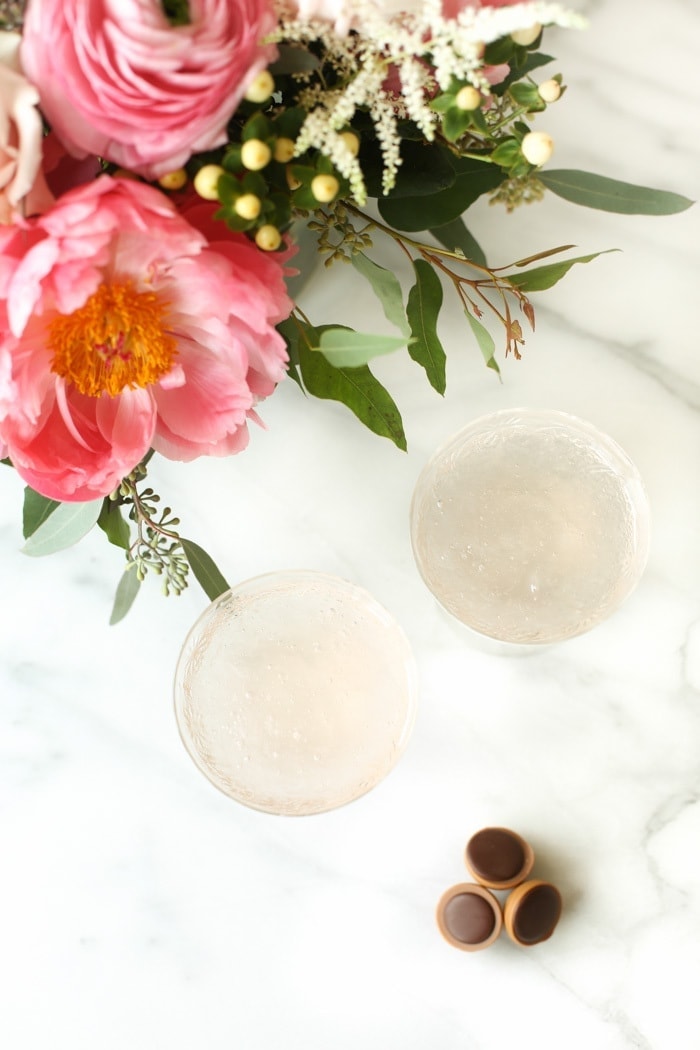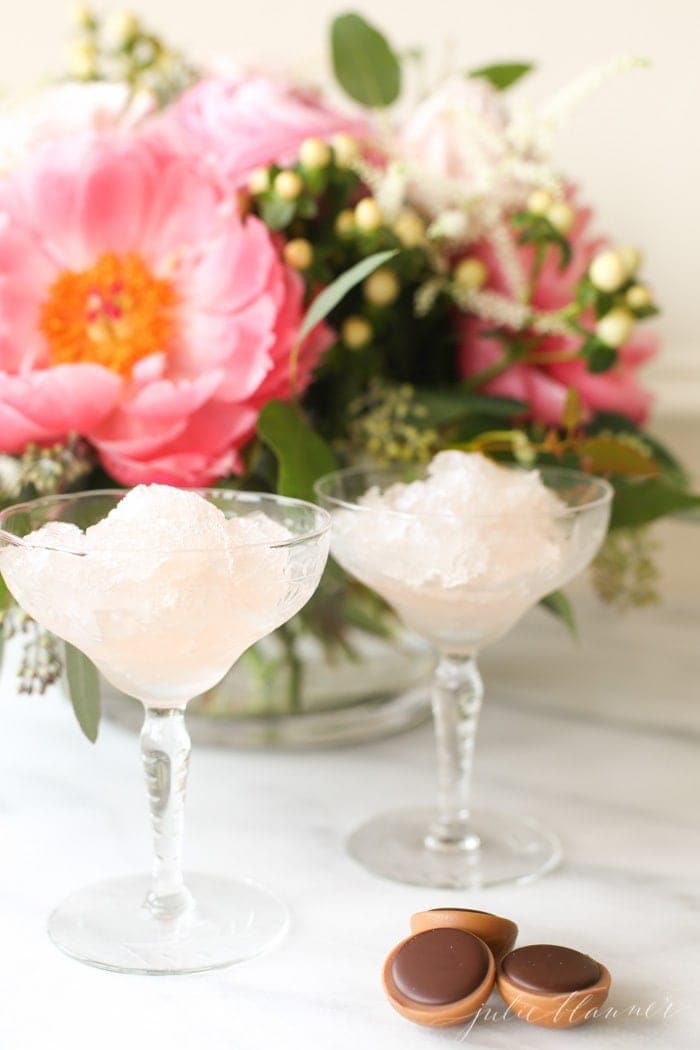 I know some of you prefer to save frozen drinks for the summer, but to me, a rosé slushy is seasonless. It's an easy sip and always a crowd pleaser. With just 2 ingredients, it's just as easy to make as it is to enjoy.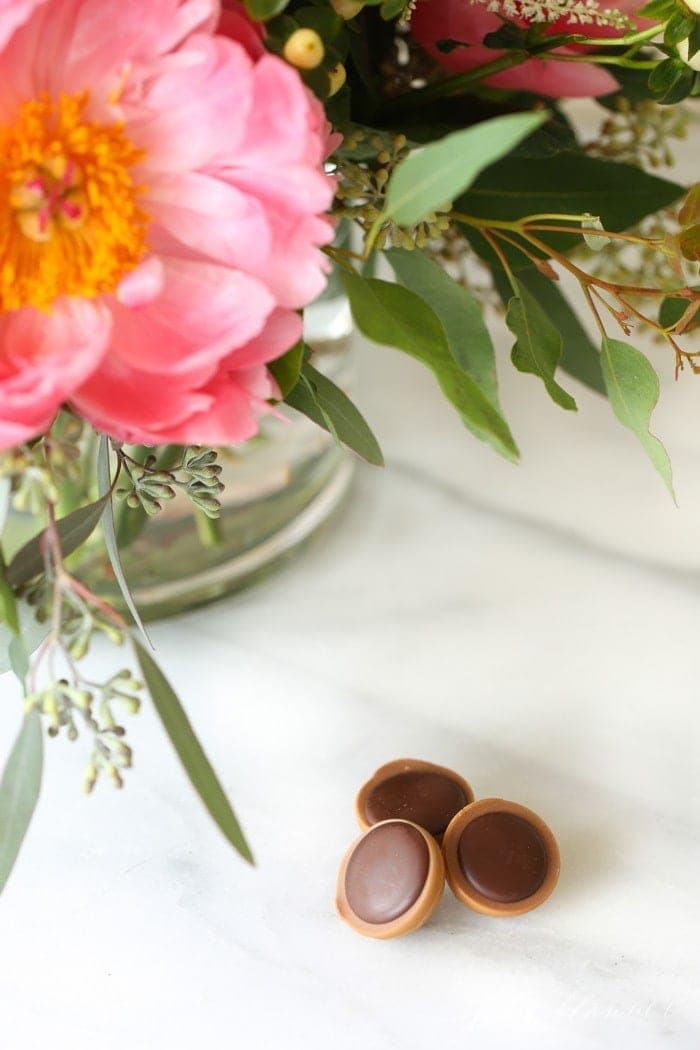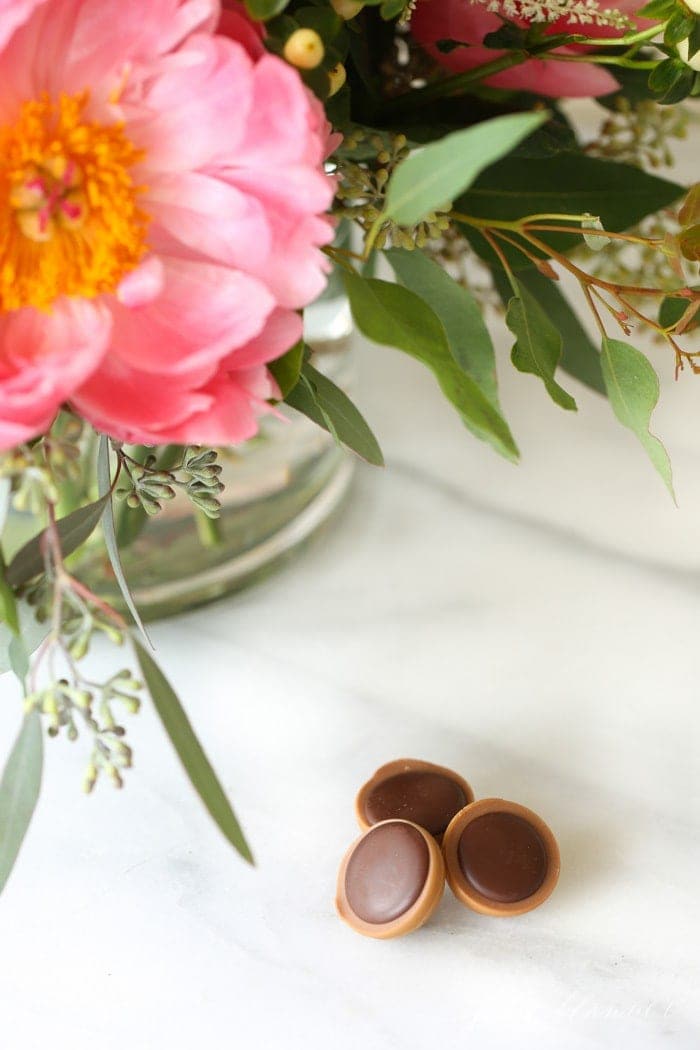 Ingredients
1 bottle chilled rosé
1 c lemonade
Directions
Combine rosé and lemonade.
Freeze for 6+ hours, stir and serve.
If it over solidifies, remove from freezer for 15 minutes, stir and serve.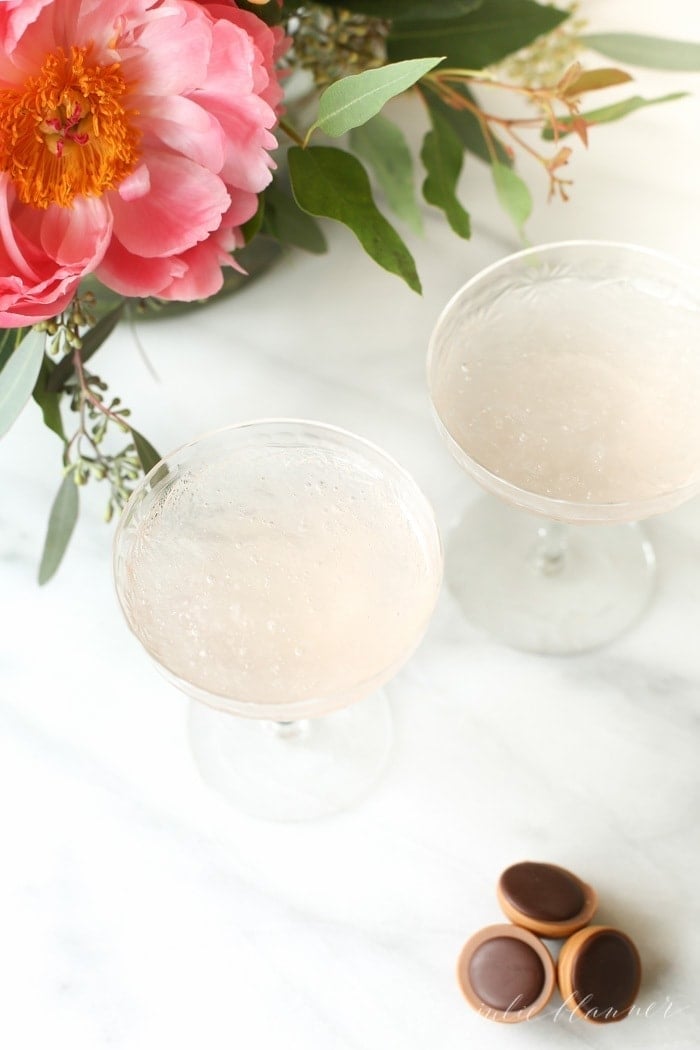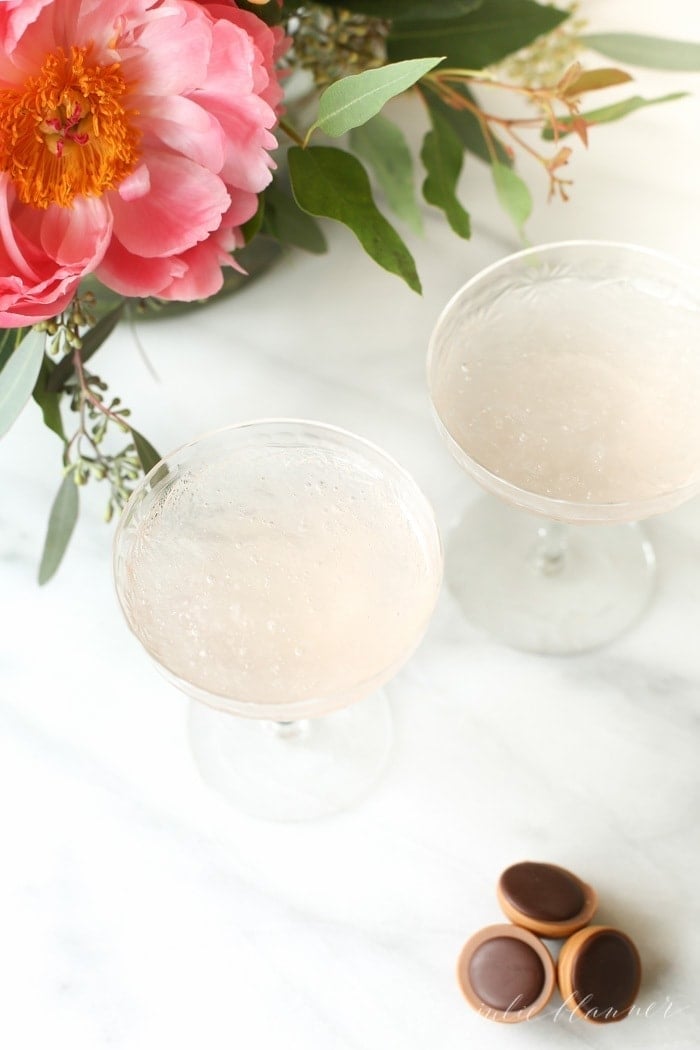 LET'S CONNECT!
instagram | newsletter | facebook | pinterest