Easy party ideas for Fourth of July celebrations. All of the essentials needed for a simple, beautiful and elegant 4th of July party.
Simple Ideas For The Perfect 4th of July Party
A friend of mine, Ali, has neighbor nights outside of her building, where each Tuesday they have dinner & drinks under the stars. I love the idea of getting together on a regular basis, & would love to host something similar someday. For now, our neighbor nights are even more casual & sporadic. They generally begin with the kids playing outside & everyone gathering around. An impromptu porch party! With the Fourth of July just weeks away, I put together Fourth of July ideas that require little effort.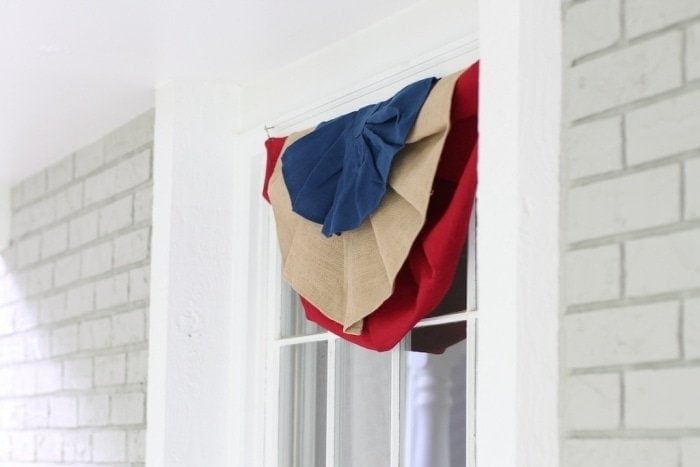 How to Get Ready for A Fourth of July Porch Party
I have always wanted to hang flag swags from Memorial Day to the 4th of July! This Spring, we painted our house & they fit the traditional aesthetic I had always hoped for!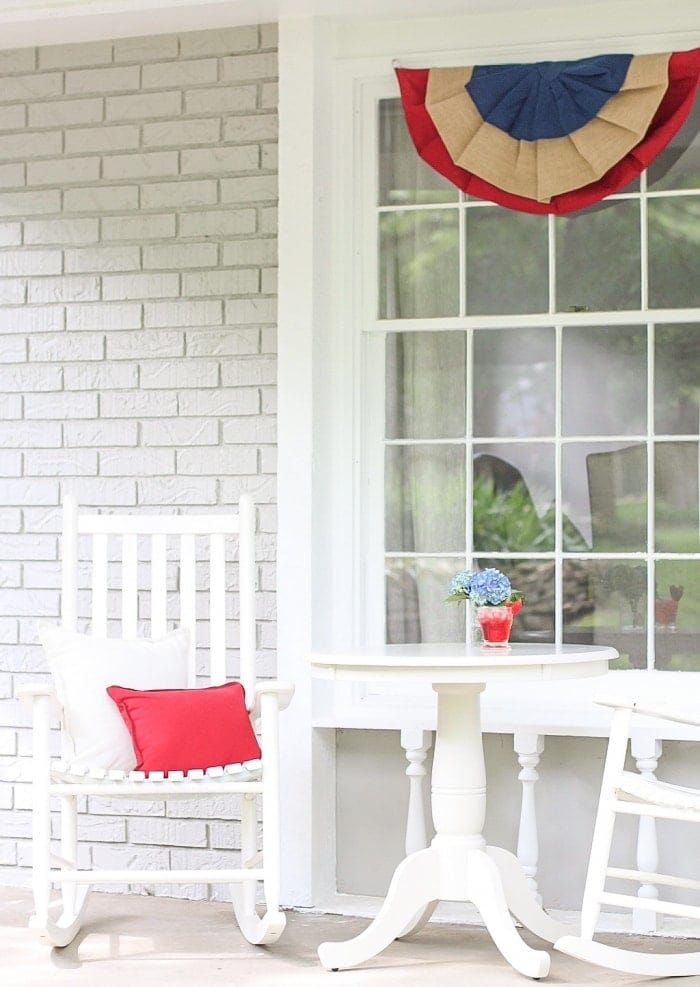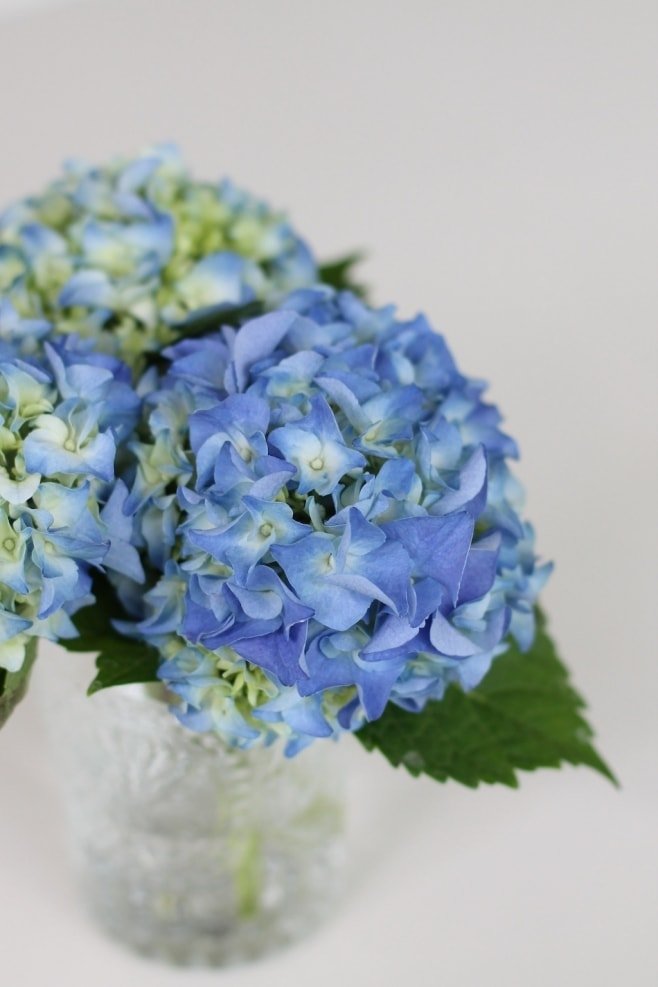 I snipped the few of the first hydrangea blooms we've had this year in perfect blue.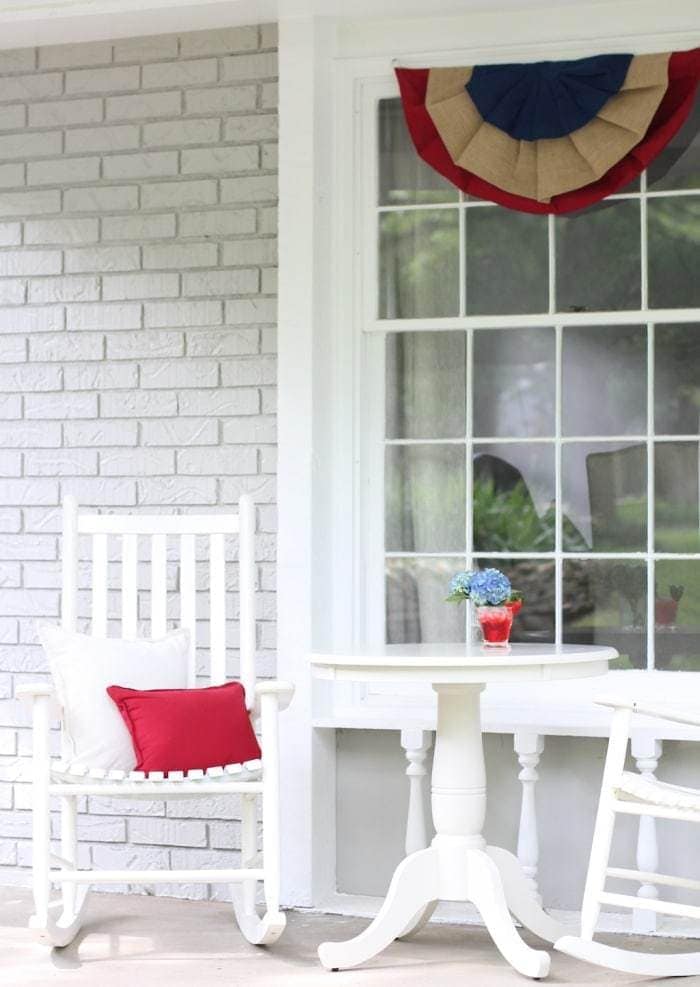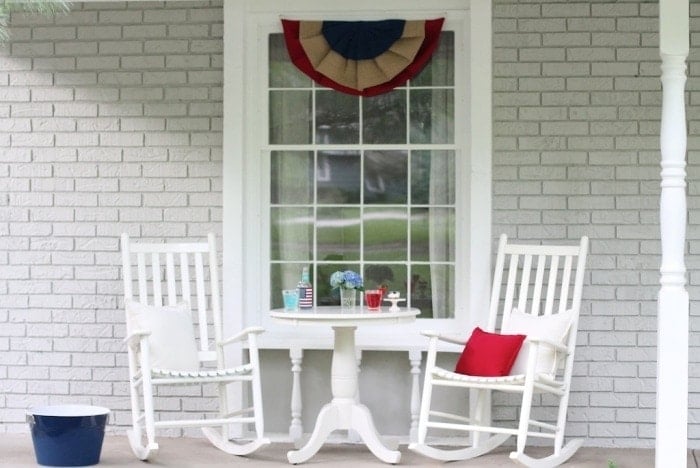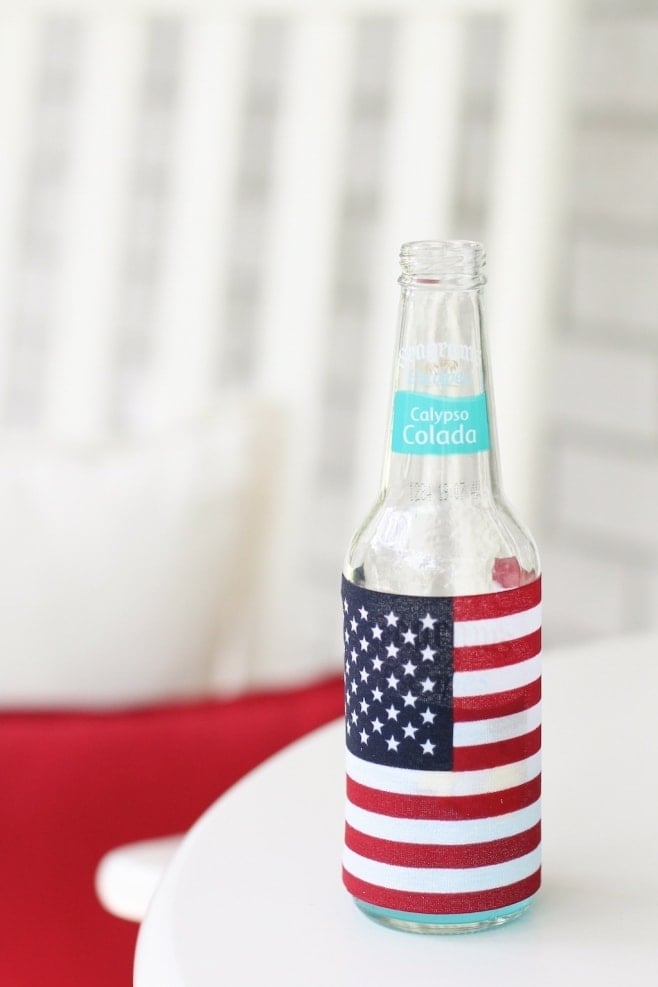 The Best Fourth of July Decorations
I found miniature American flags for just 25 cents each & covered bottles using hot glue. Each took about 10 seconds.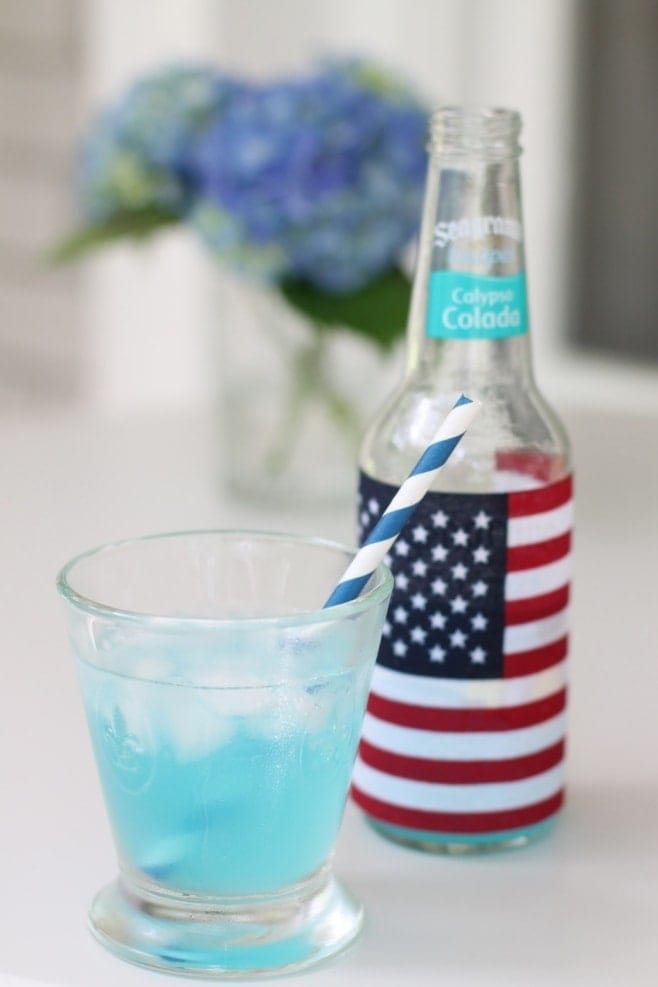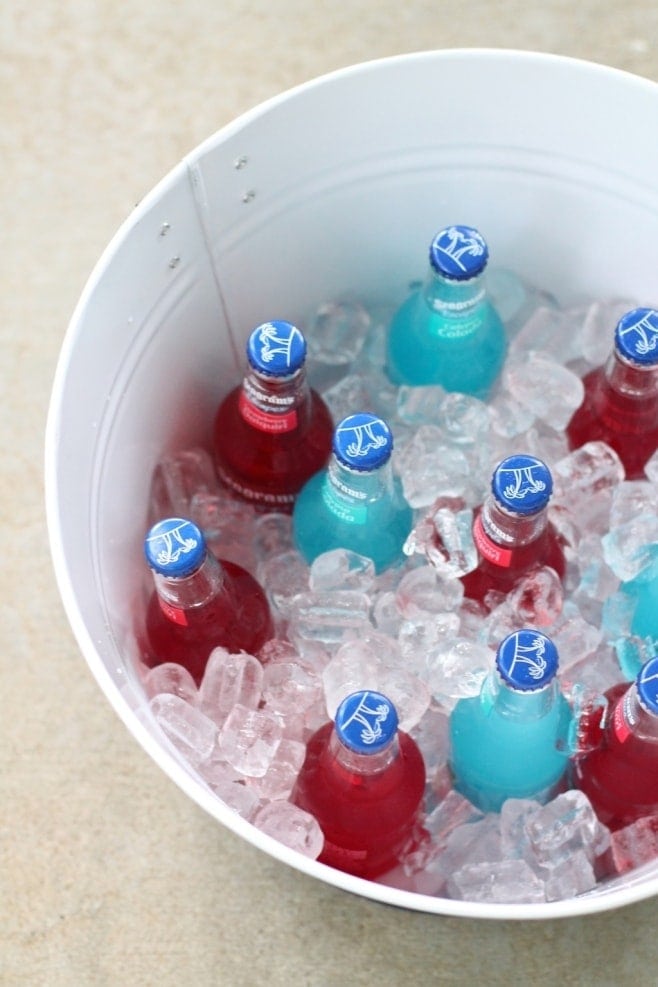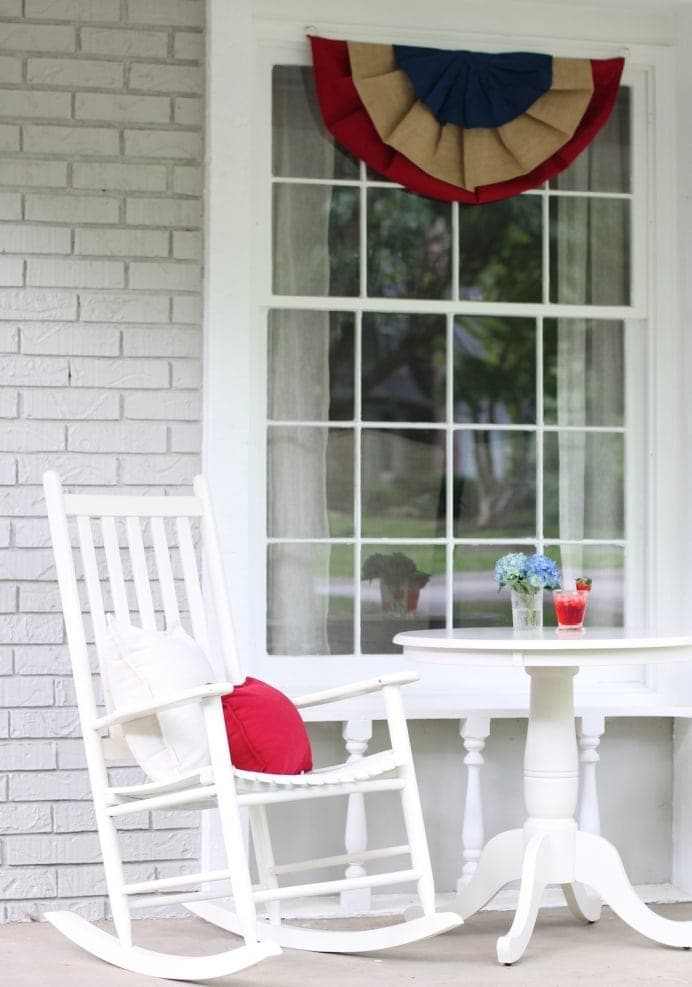 Where to Find More Summer Dessert Recipes
I made one of my sister's favorite summer recipes from my mom – we're not exactly sure what she called it, but I'm deeming it Berry Lemon Pie. It's light & refreshing for summer & can be frozen until you're ready to serve on a whim!
When it's time for after dessert drinks, try serving up my favorite skinny margarita. Its the perfect low-calorie cocktail that might just save enough calories to justify an extra dessert 😉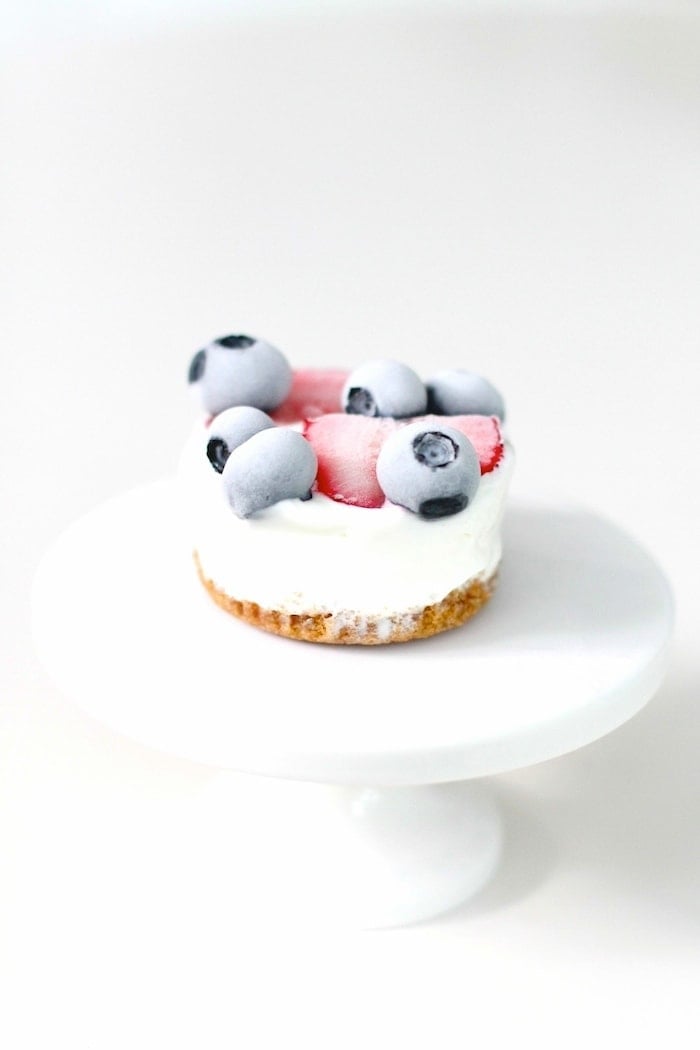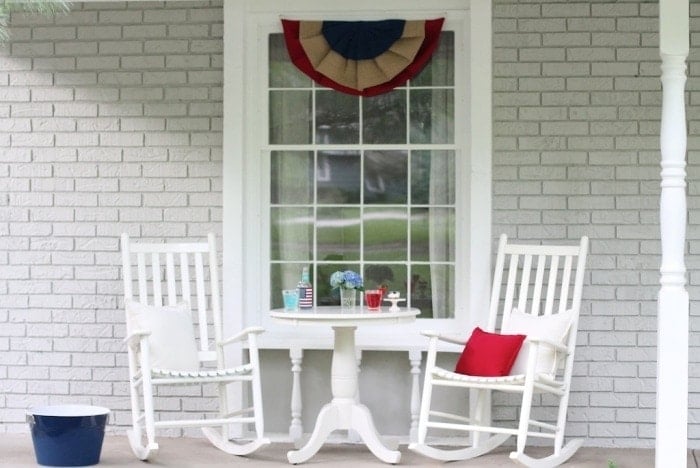 I'm feeling particularly patriotic this year, so watch for more Fourth of July fun!
SHOP THIS POST:
[show_shopthepost_widget id="738845″]