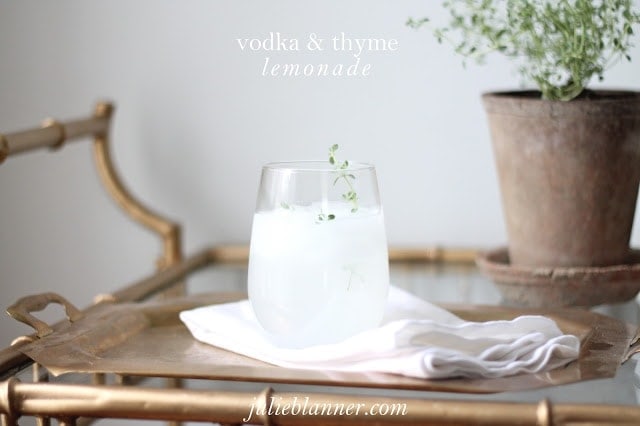 This is not your traditional vodka thyme lemonade. In fact, it's far more simple in both how you make it and taste. I always try to make things that are beautiful, simple and delectable and this Spring | Summer cocktail is no exception.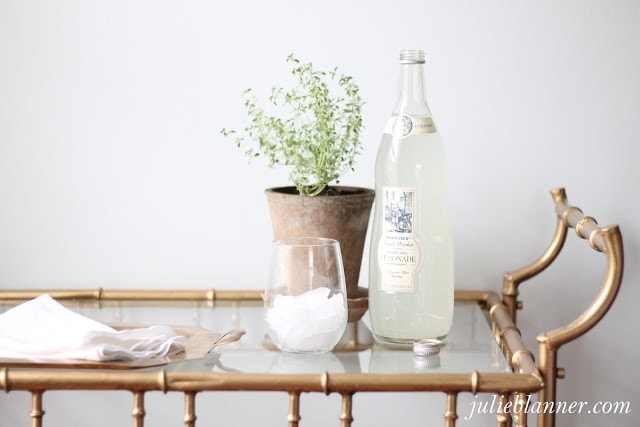 sparkling lemonade
fresh thyme
1 shot vodka
Mix sparkling lemonade and a shot of vodka well and add 2 sprigs fresh thyme. Allow to set so thyme is infused. Add ice.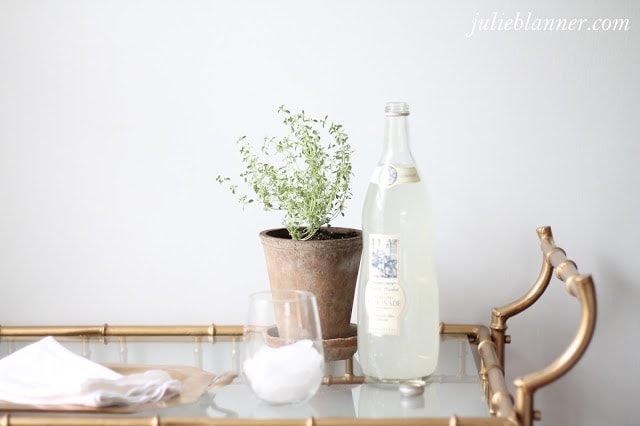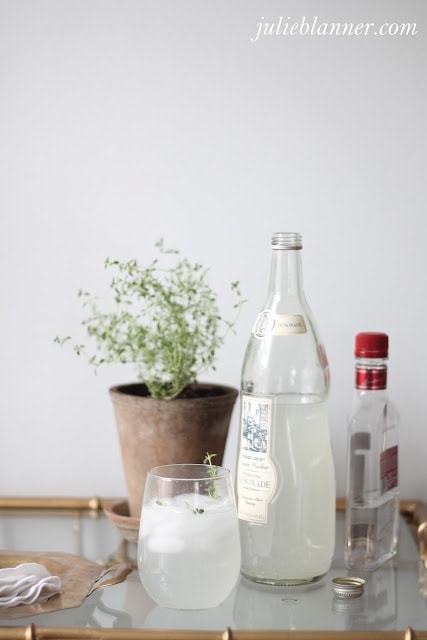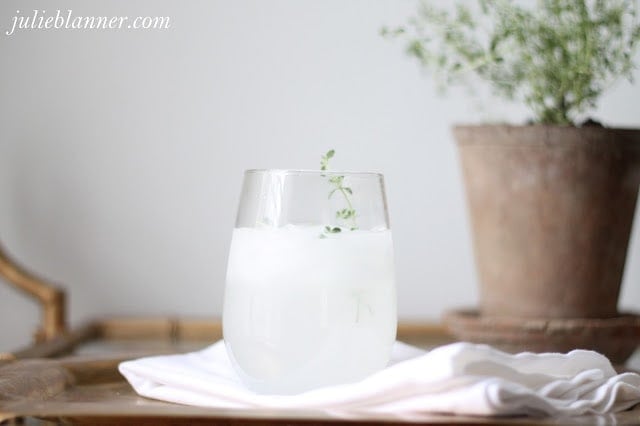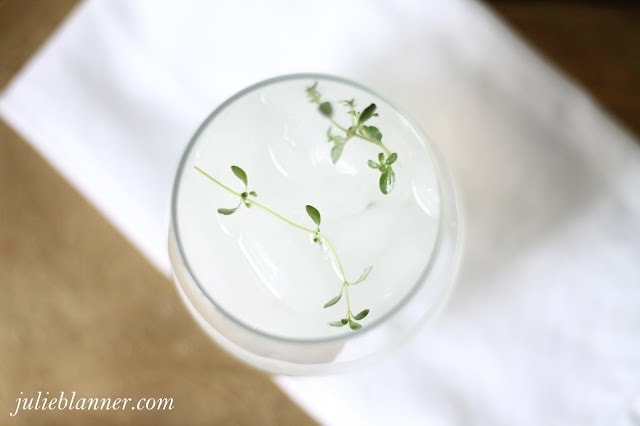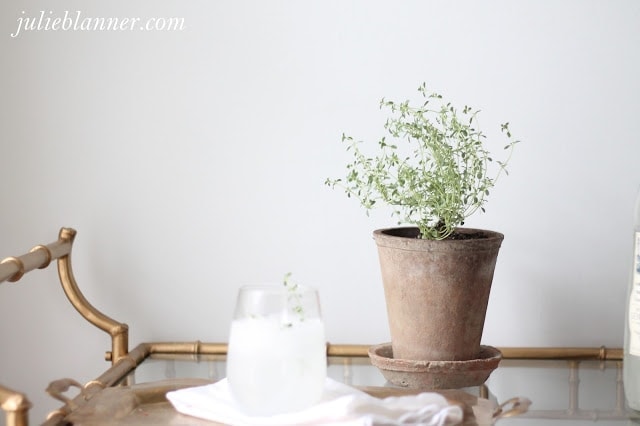 Spring has sprung! Enjoy!