Fiesta Pasta Salad Recipe | Mexican Pasta Salad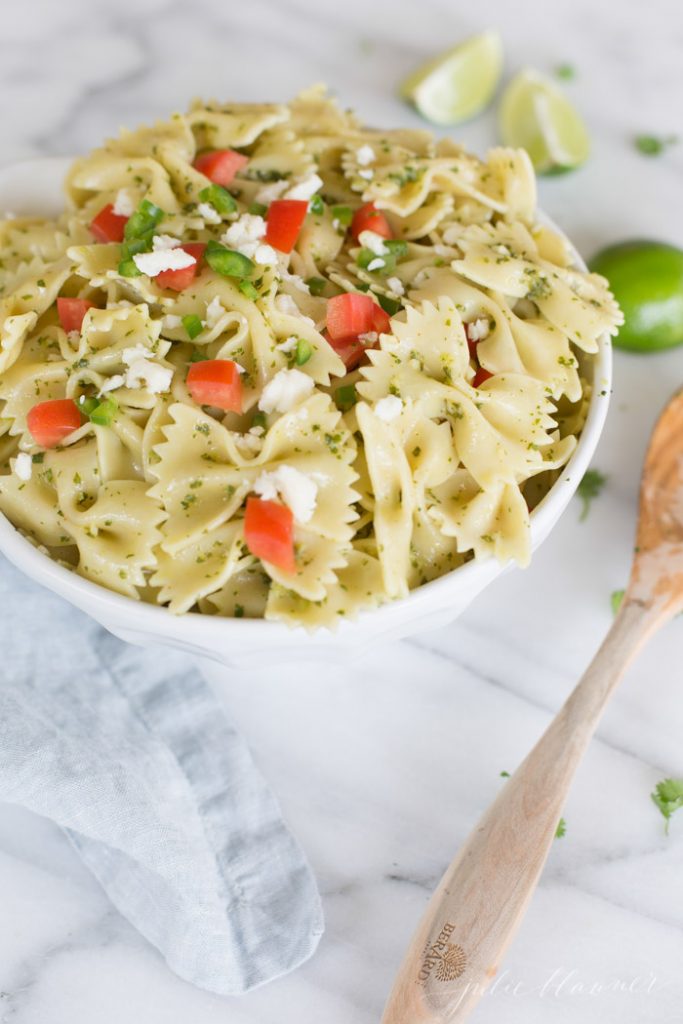 I tend to have a lot of cravings for Mexican food, but living in the suburbs of St. Louis, good Mexican is hard to come by without a 20 to 30 minute drive, so I'm always playing with food to find new ways to get my fix. I turned my favorite salad dressing into a fiesta pasta salad recipe that is light, refreshing and has just enough kick.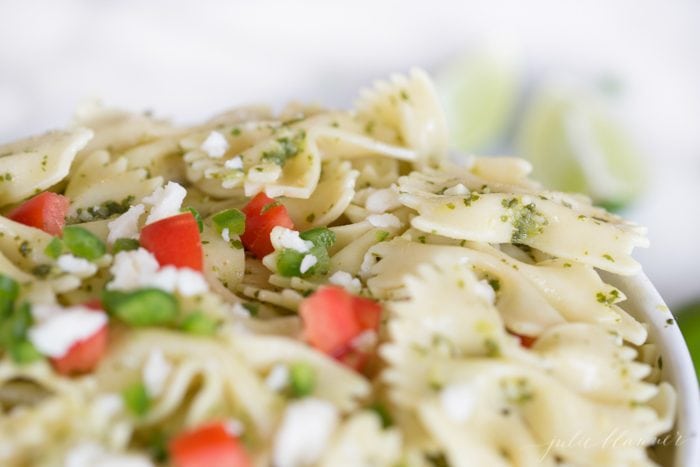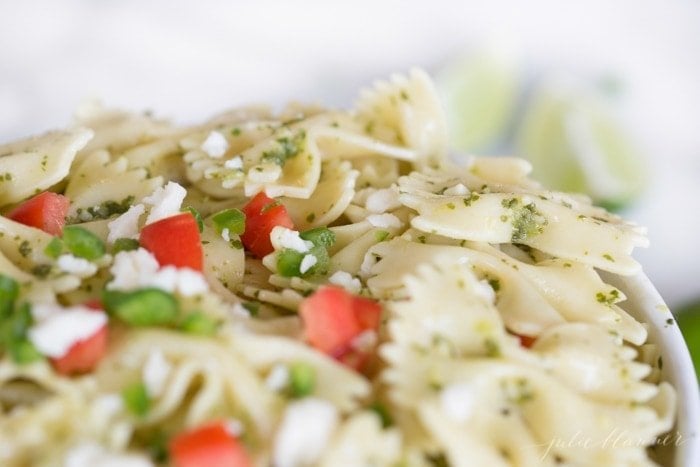 Last year I shared a light and easy pasta salad recipe which proved very popular both in our home and with readers. Growing up, I had never cared for pasta salad because I had mostly had mayonnaise based pasta salads which felt a bit heavy.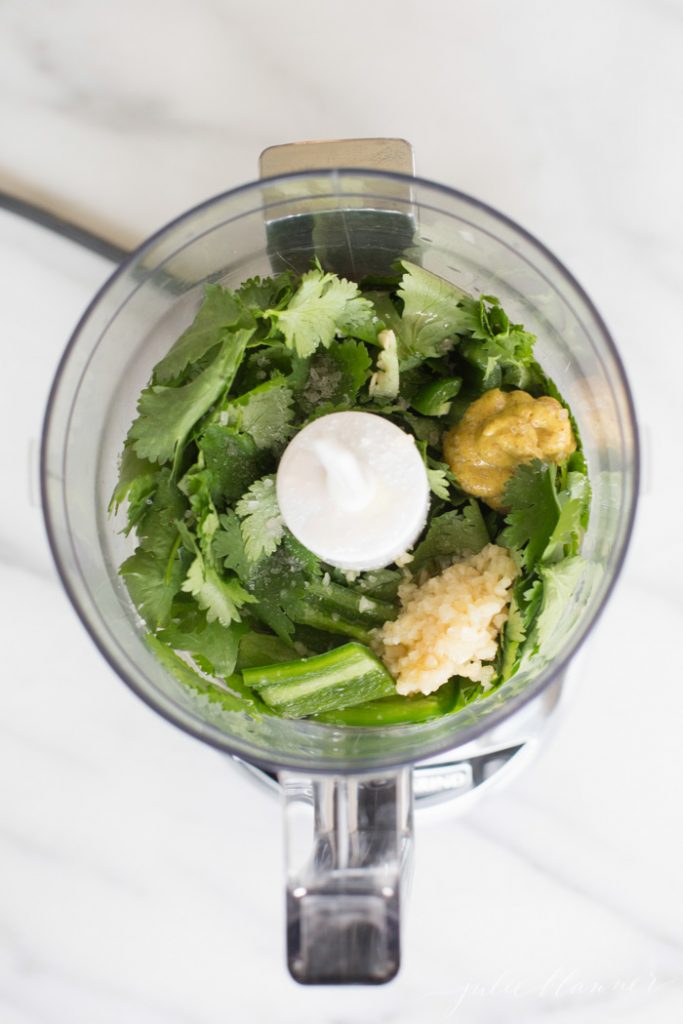 Most of my vinaigrette recipes make a great pasta salad, including the ever popular cilantro lime vinaigrette I'm using today to mix up this fiesta pasta salad.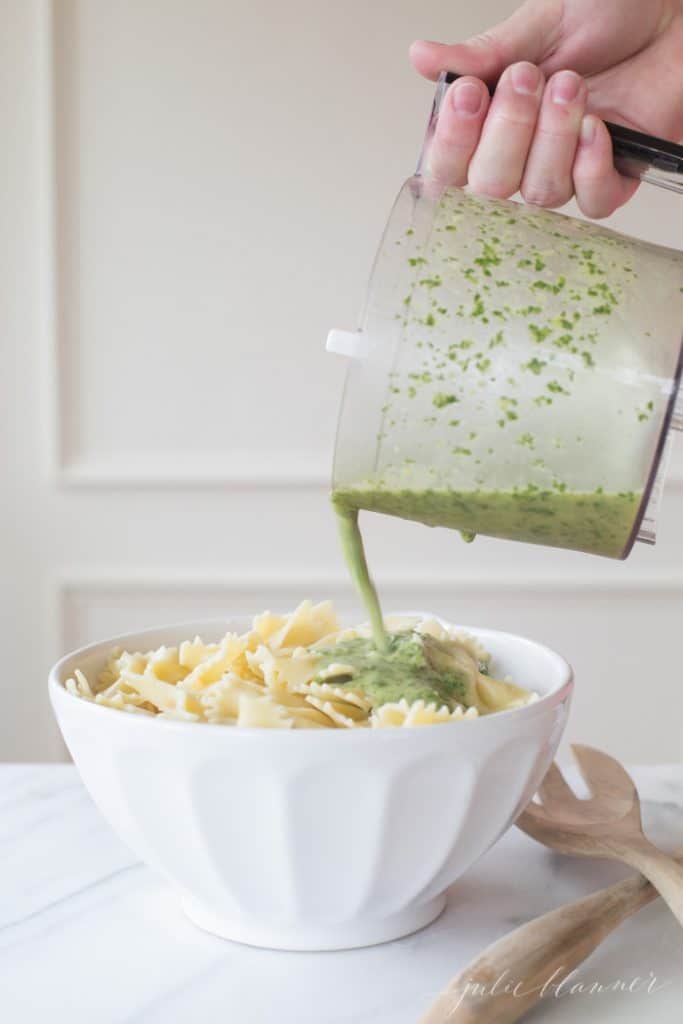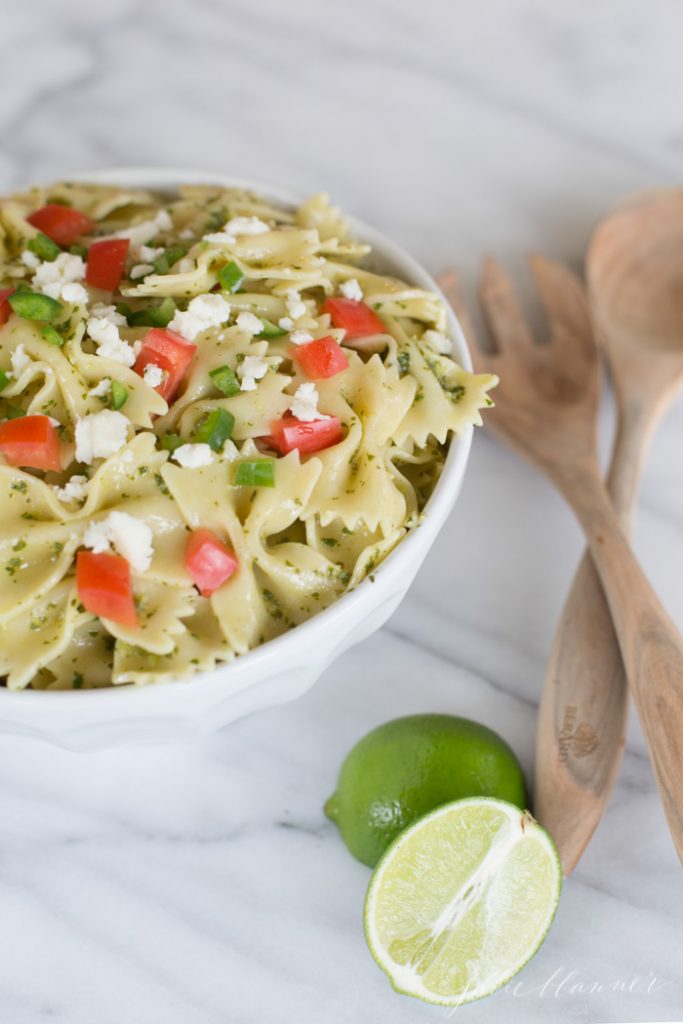 Ingredients
Directions
Boil a pot of water over high heat.
Meanwhile, in a food processor, combine cilantro, lime juice, garlic, jalapeño, red wine vinegar, salt, spicy mustard and olive oil.
Boil noodles 10-11 minutes and drain.
In a large bowl, combine noodles and dressing. Top with diced tomato, queso fresco and optional jalapeño.
Serve immediately or refrigerate until ready to serve.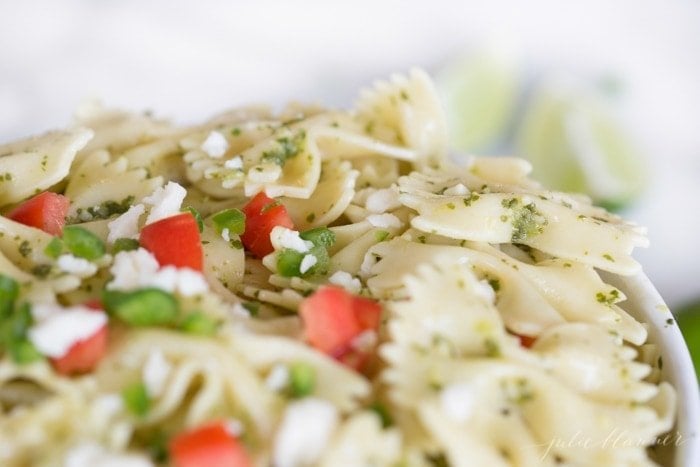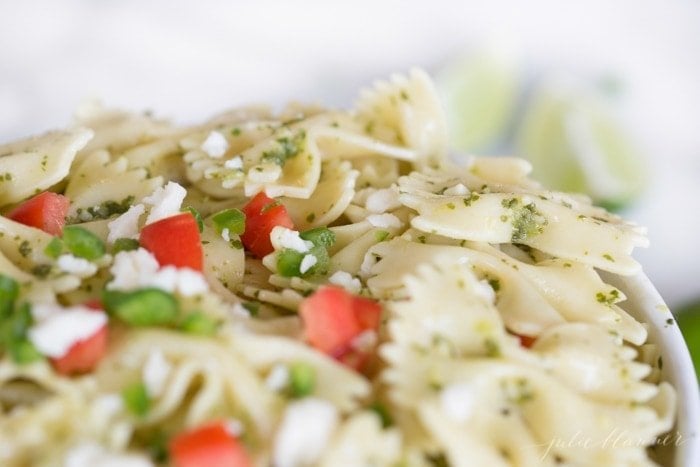 LET'S CONNECT!
instagram | newsletter | facebook | pinterest