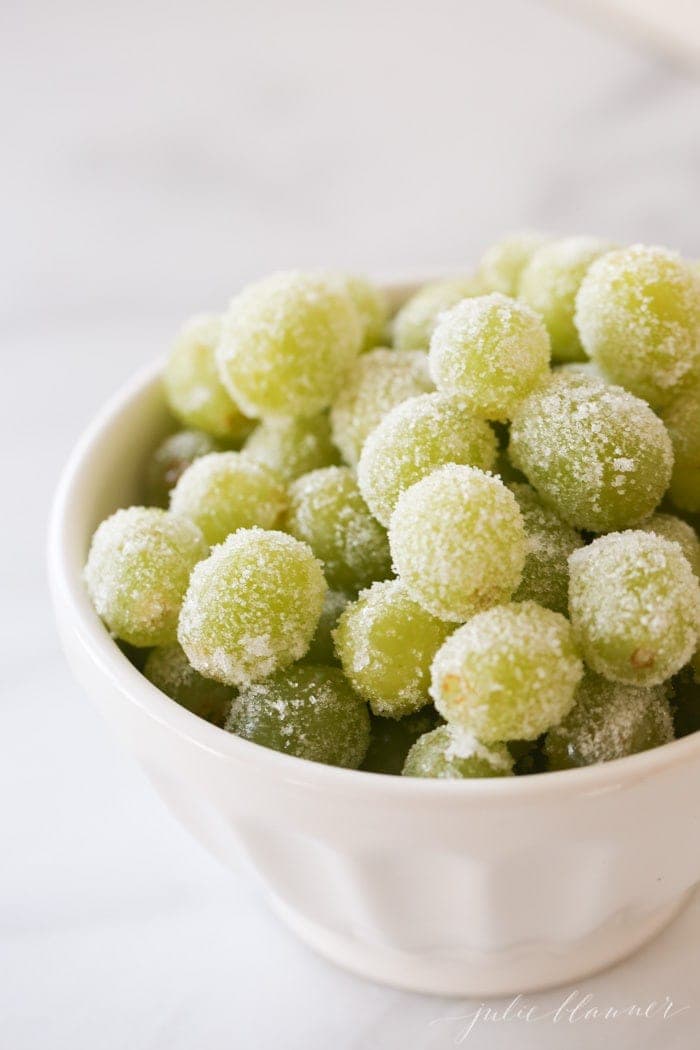 Ah, the sweet taste of a new year, filled with endless possibilities and optimism. You don't need a new year for a fresh start, but there's something about the change of date that seems to awaken and inspire. 2016 won't be remembered as my best year, but I'm thankful for all it taught me. It was a year of transition, challenges and personal reflection that reminded me who I am. 2016 gave me courage I didn't know I had and reminded me that at times, I'm still a little girl trying to find her way.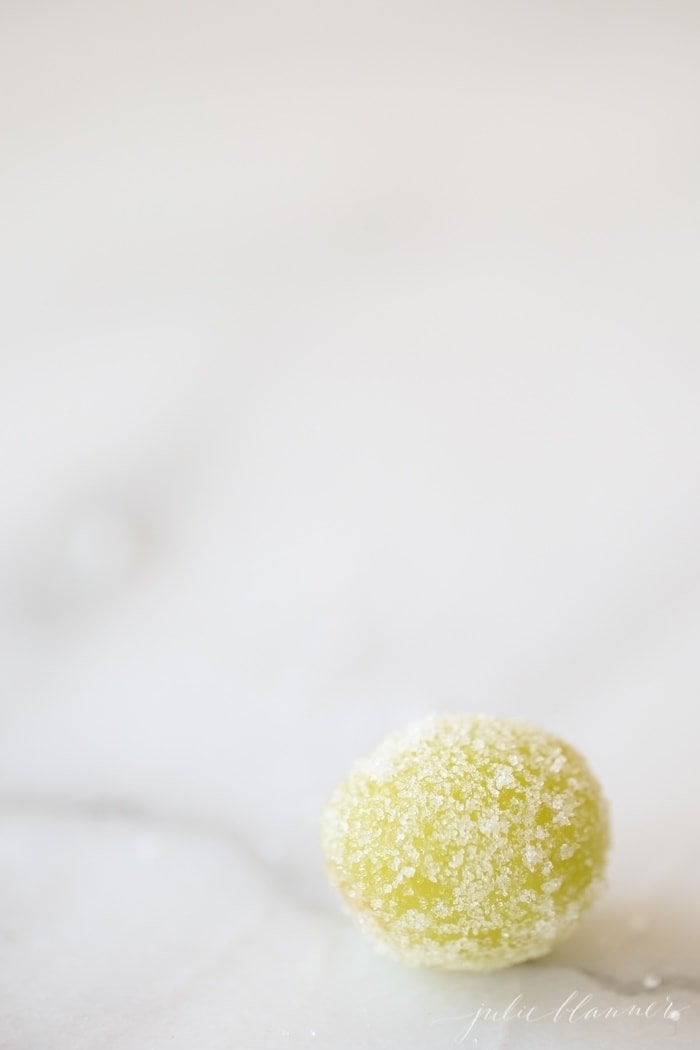 So, I'm ringing in the new year with something sweet – sugared champagne grapes. They're a sweet surprise, which is what I'm hoping 2017 will be.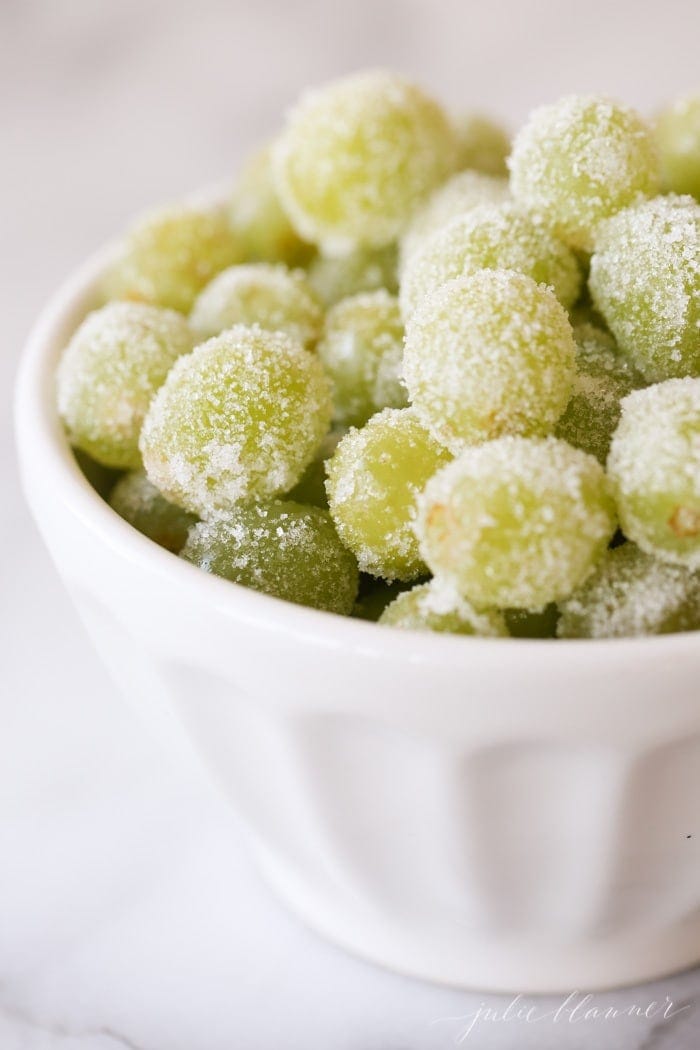 You may remember my wine marinated grapes, well, I did a little testing and it works deliciously well with champagne, too! They're the perfect treat to celebrate New Year's Eve, an afternoon at the pool, and at showers. You can serve them frozen or chilled, either way, you have to try them and let me know what you think.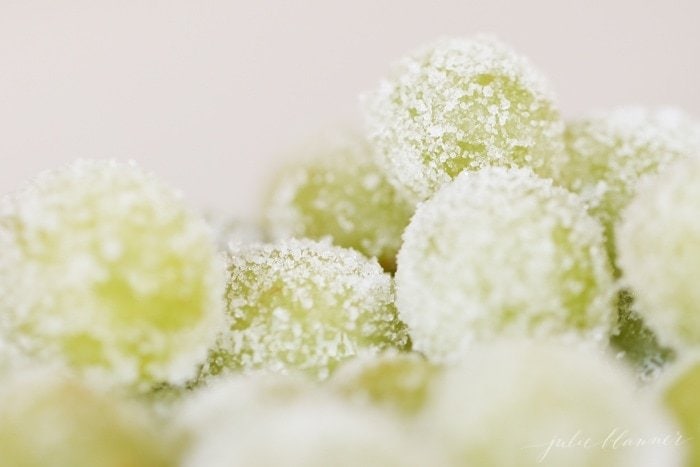 I have to say, I enjoy these sugared champagne grapes even more than I do champagne itself! You can even use Prosecco if you like. You can learn the difference between the two here.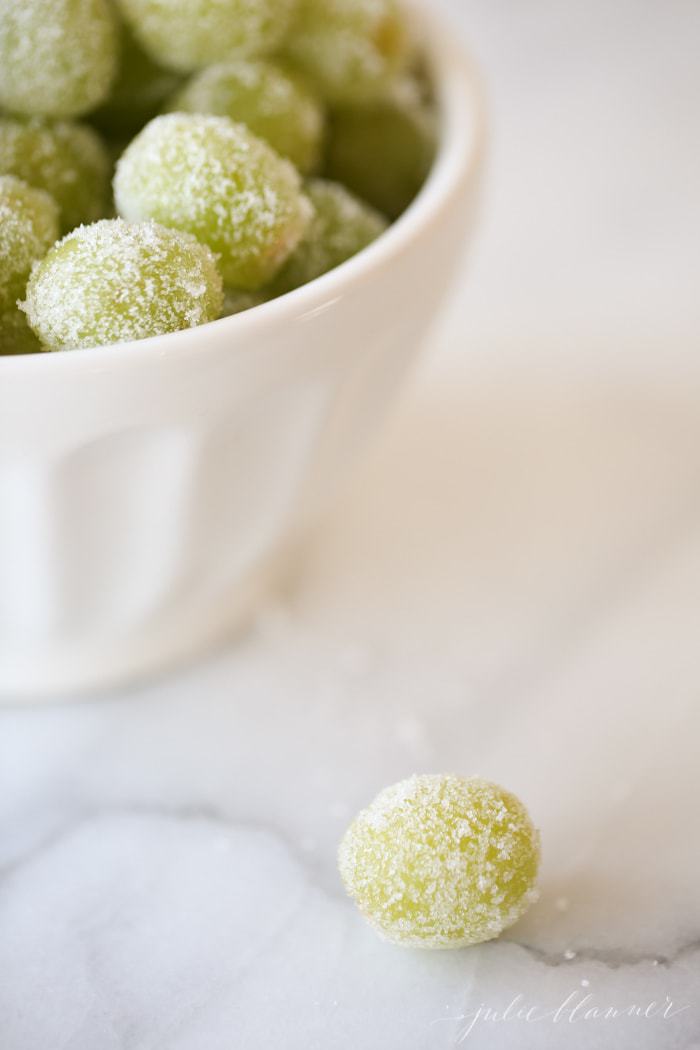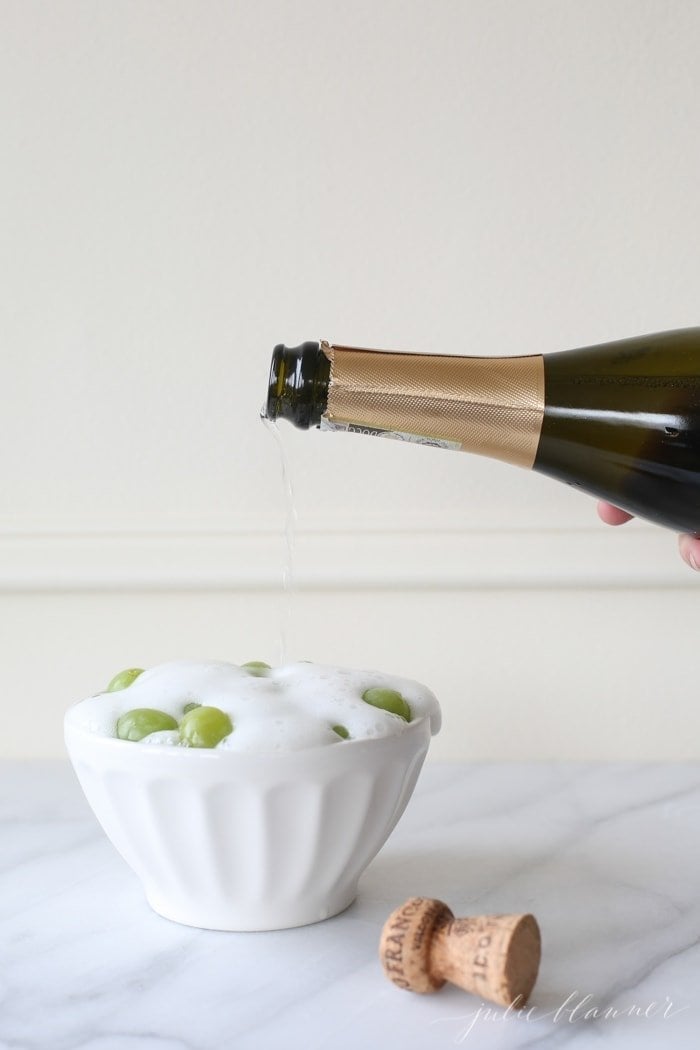 My bowl runneth over. Thanks for stopping by to see me again and again!
You may also like my sugar coated drunken strawberries.
Cheers to a bright and beautiful New Year. I hope it's filled with joy.
LET'S CONNECT!
instagram | newsletter | facebook | pinterest