If you're looking for a delicious treat that's full of patriotic pride, these red white and blue desserts fit the bill! They're perfect for Memorial Day and the 4th of July.
Sure you could pick up a package of red white and blue cupcakes from the grocery store, but where's the fun in that? These 4th of July recipes are much more impressive, and even better, they're easy too.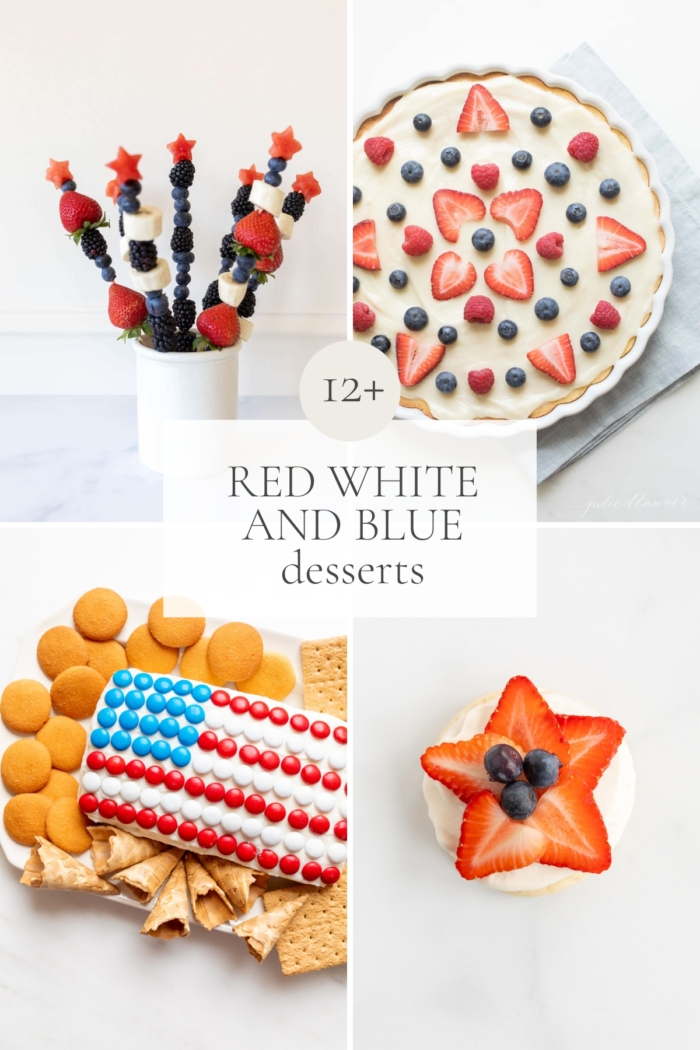 We love a reason to get festive around here, and there's nothing more festive than the Fourth of July!
In fact, you can't skip this complete collection of 4th of July recipes, with every picnic and barbecue inspired recipe you could ever need.
For more 4th of July food ideas, be sure to check out my Red White and Blue Salad recipe, S'mores on the Grill, and Easy Chicken Kabobs.
Red White and Blue Desserts
Here are 13 quick and easy red white and blue desserts that your friends and family will love!
Nope, this isn't a cheese ball that you serve as an appetizer—it's a dessert! Make it with red, white and blue sprinkles for a festive and delicious treat. To make this patriotic dessert extra special, top it off with M&Ms arranged into the American flag.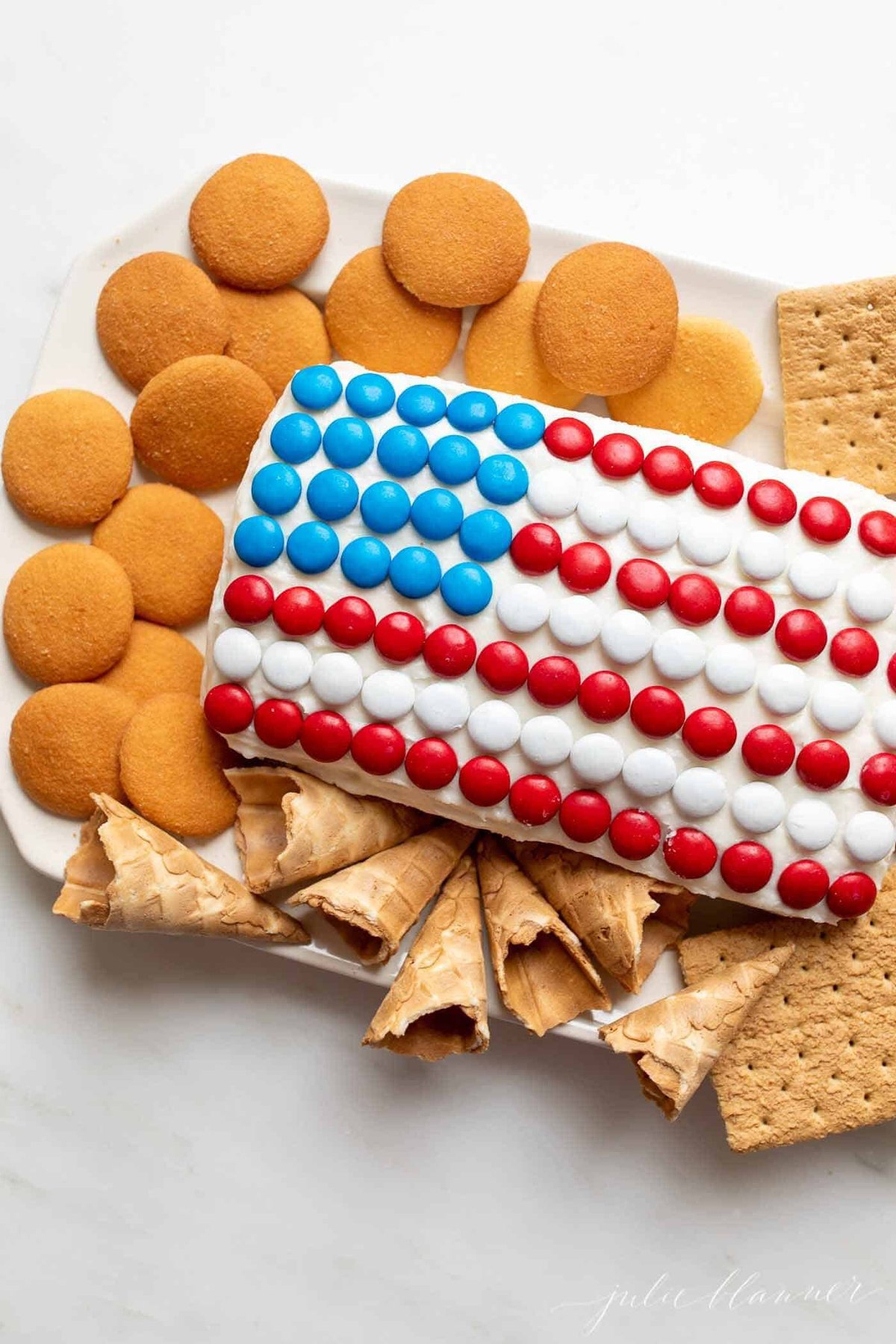 Bring some blue to the table with this easy blueberry bread. Quick breads are simple to make, but dress them up and they can be the centerpiece of your dessert spread!
To make this recipe worthy of a patriotic celebration, I like to add a glaze and garnish with an assortment of fresh summer berries for color.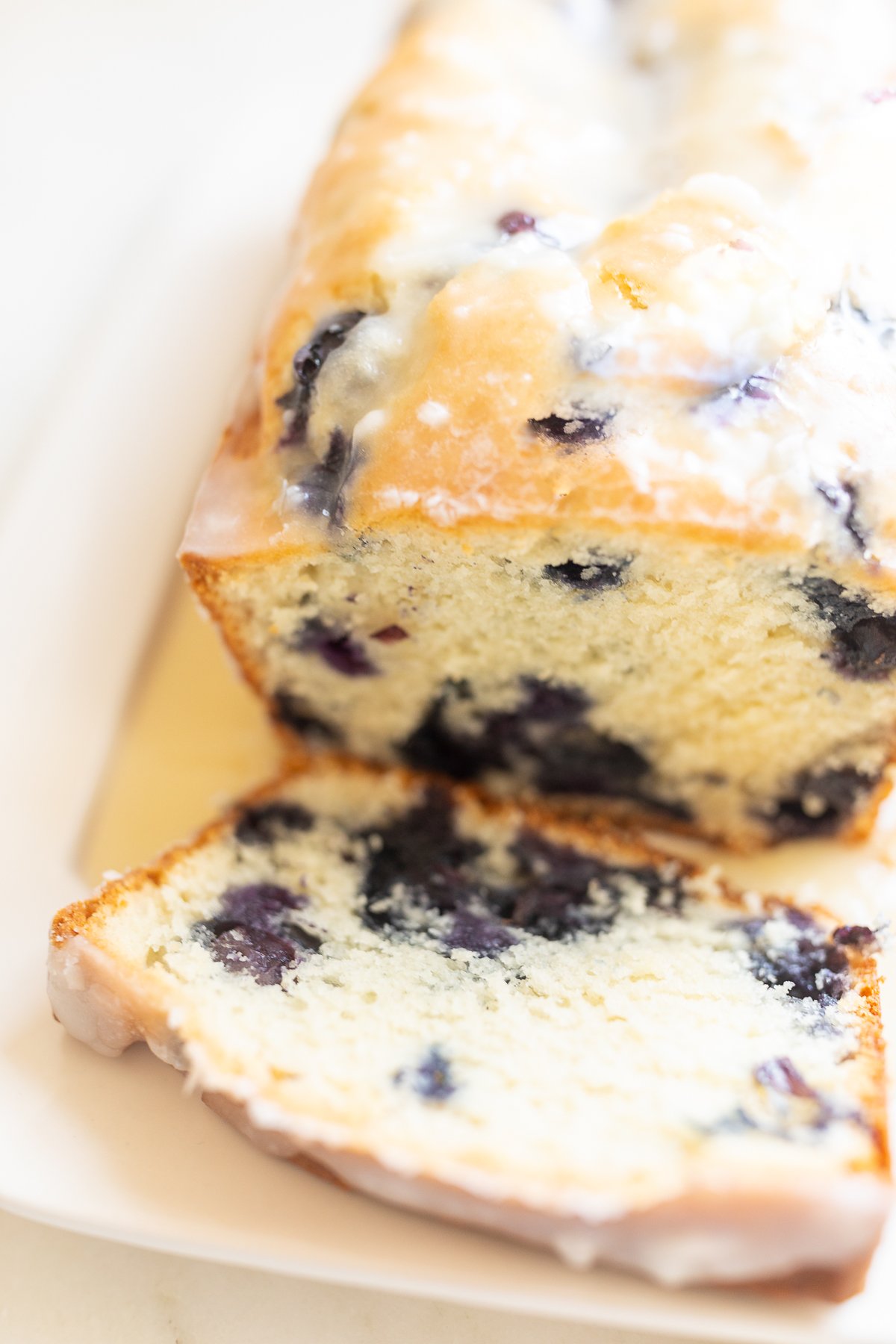 It's so easy to make these charming fruit skewers in red white and blue! These are such a crowd pleaser and it's so easy to make them and serve them for all your summertime holidays.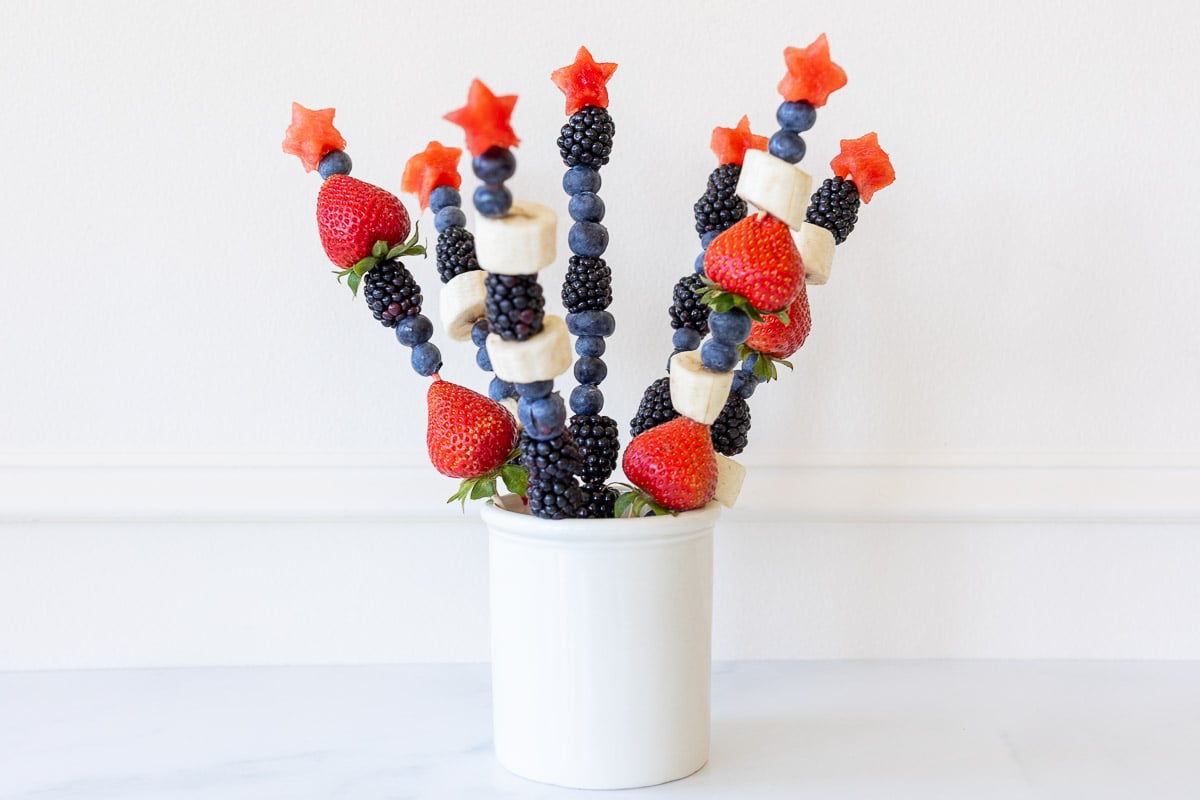 This rustic strawberry crumble is a delicious way to put fresh summer strawberries to use. Serve it warm with a scoop of vanilla ice cream and decorate with blueberries or blackberries and you've got a red white and blue dessert.
Enjoy the sweet flavor of summer in every bite!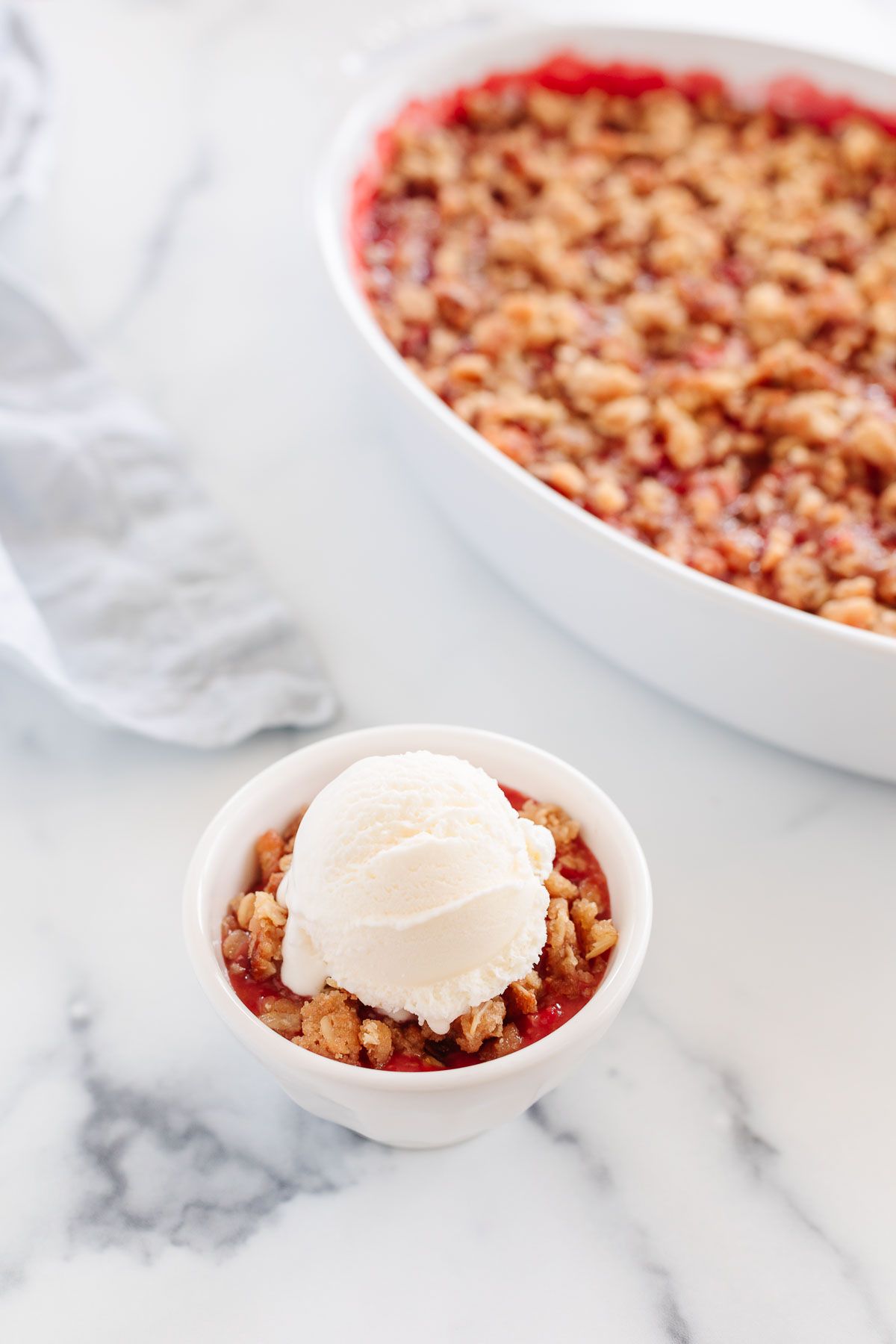 These mini fruit pizza cookies are bright, charming, and delicious. Bakery style sugar cookies are made with staple ingredients and decorated with cream cheese frosting and your favorite fresh fruit for a mini fruit pizza kids and adults will adore.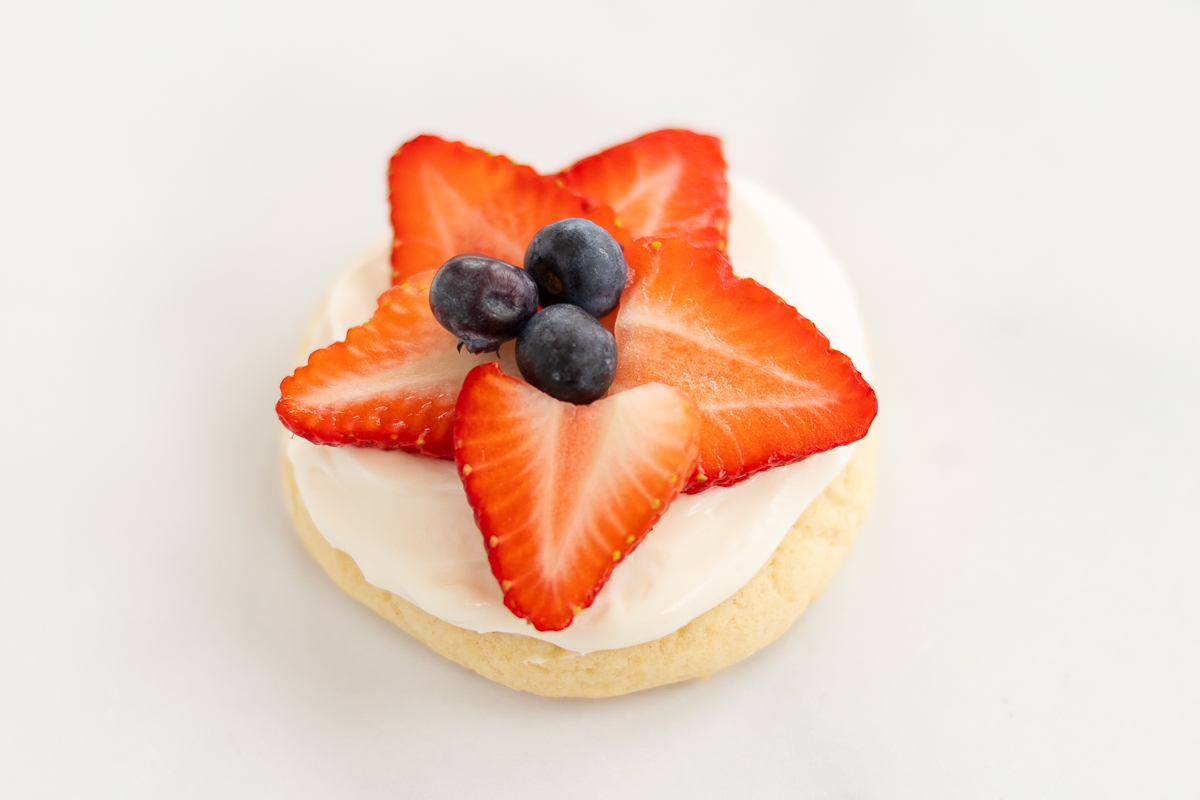 Serve this easy dip with red, white, and blue fruit and you're set for a 4th of July party! You can do the same with my cream cheese fruit dip.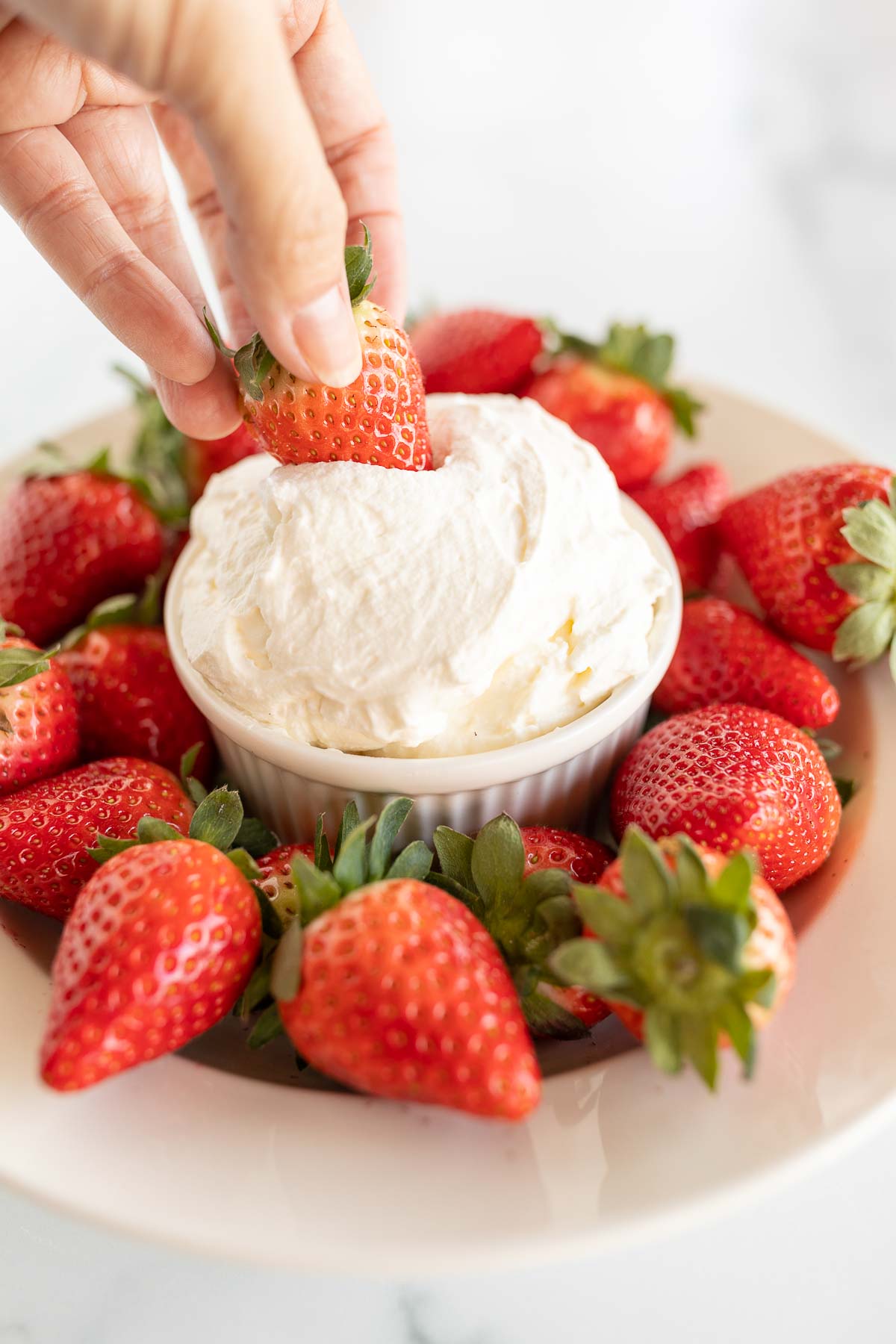 With an assortment of fresh berries on top, this creamy lemon pie is a festive addition to any 4th of July dessert table. Plus, since it's no-bake, you don't have to worry about turning on your oven!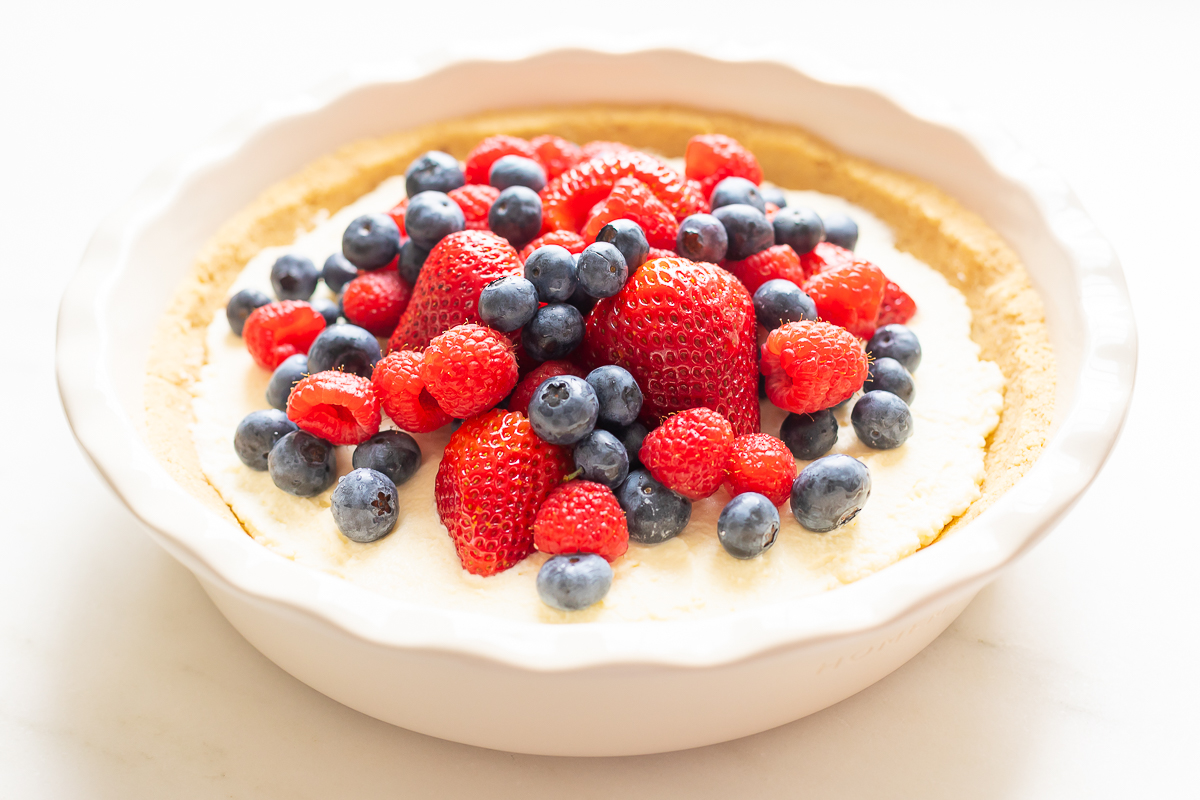 This show-stopping fruit pizza is sure to turn heads and be the star of any summer holiday gathering. The creamy base makes a delicious contrast to the fresh fruit, which, of course, is all red, white, and blue. Kids love this one!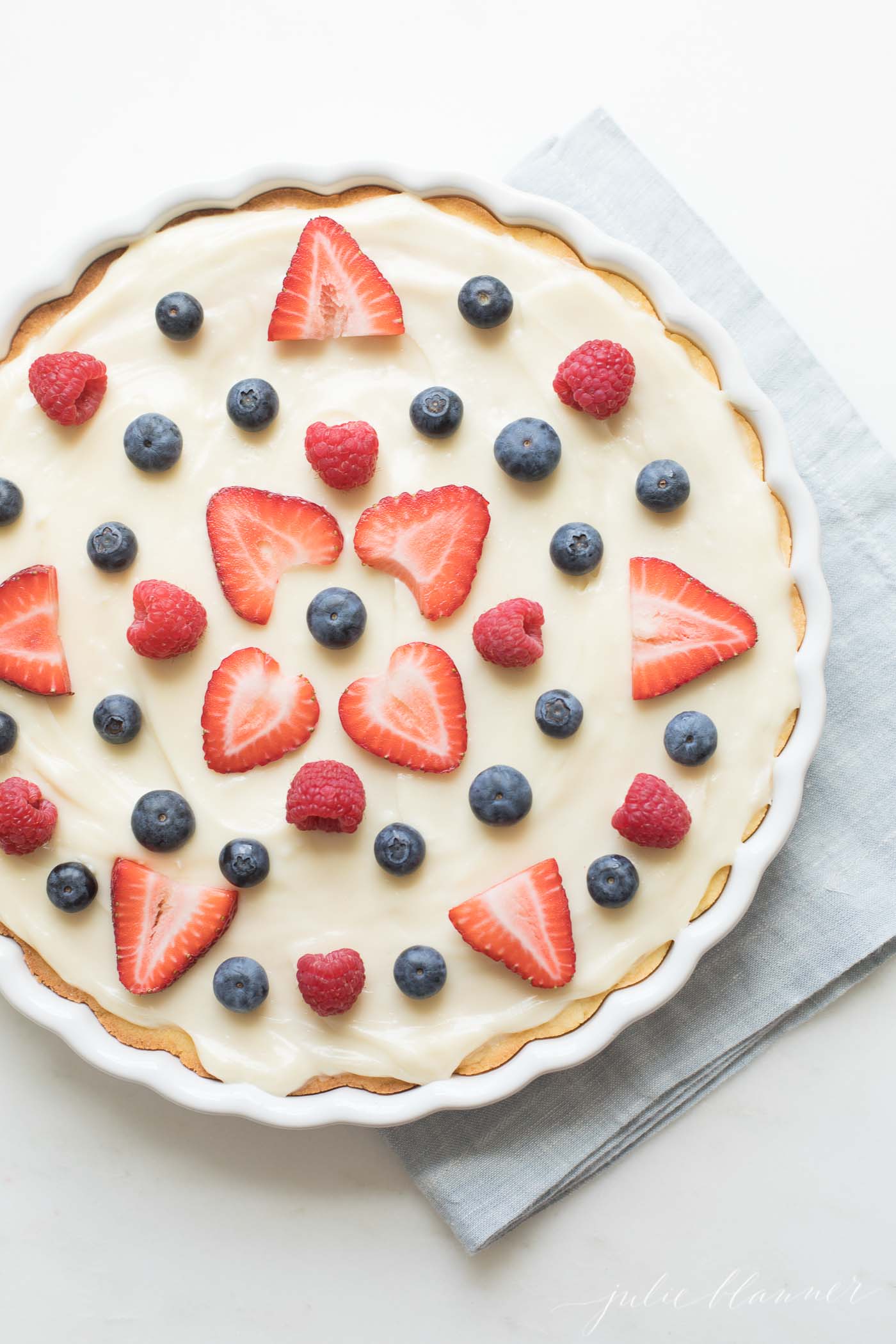 The quintessential summer dessert is also a great choice for a red, white and blue themed gathering. You can keep it traditional with red, ripe strawberries, or add blueberries or blackberries for something a little more festive, but just as delectable.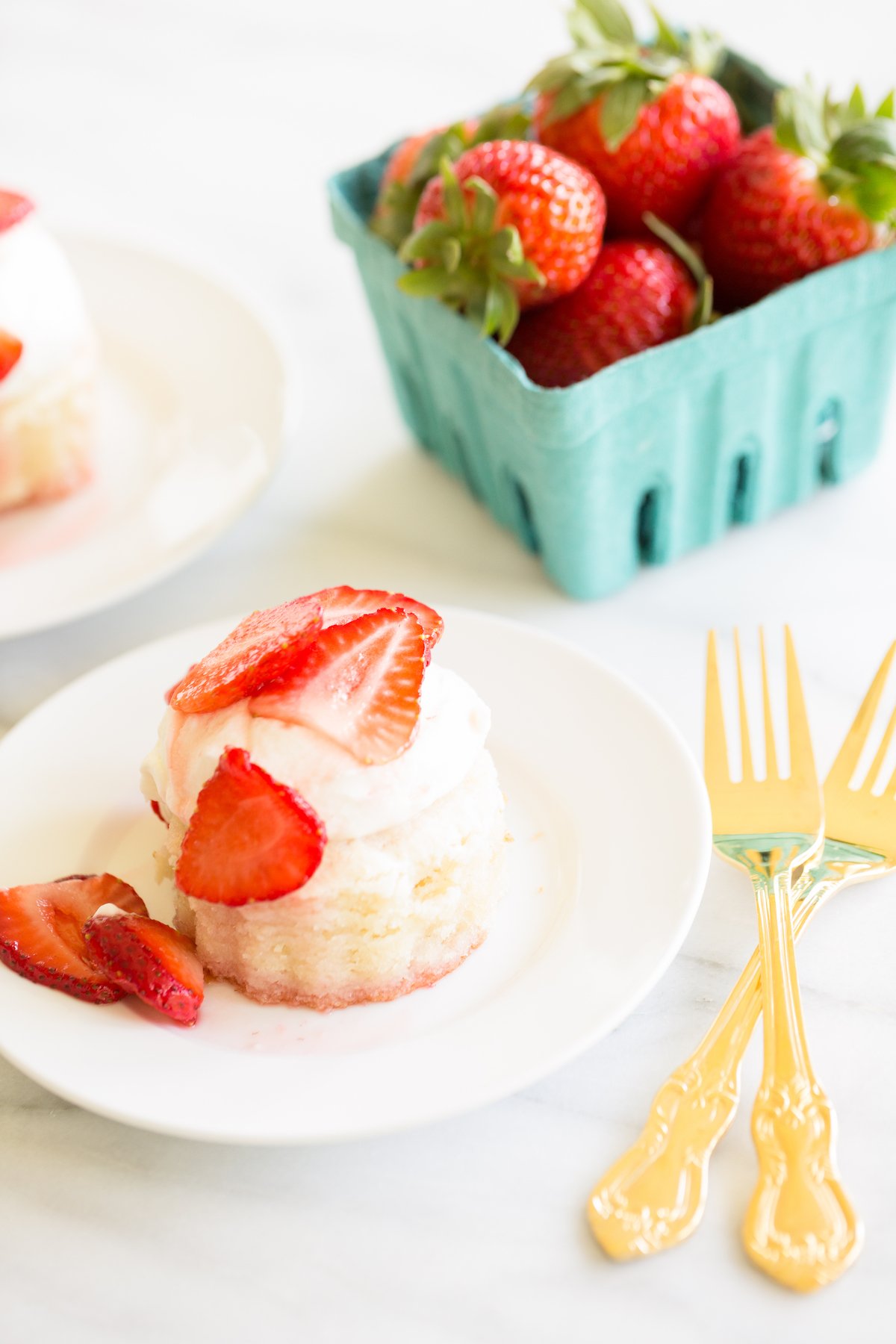 This icy lemon dessert is an easy way to cool off on hot summer days. And with some fresh fruit on top, it's absolutely perfect for a red white and blue dessert table theme.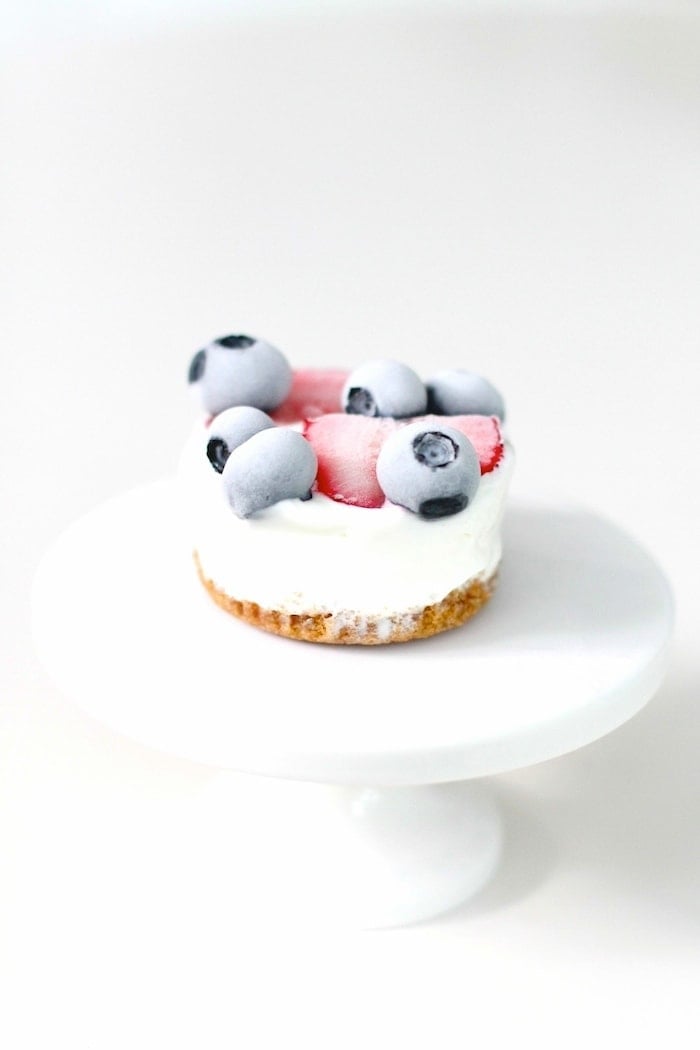 Strawberries are a summertime favorite, and this easy recipe keeps things light. Perfect for when you've filled up on burgers and hot dogs!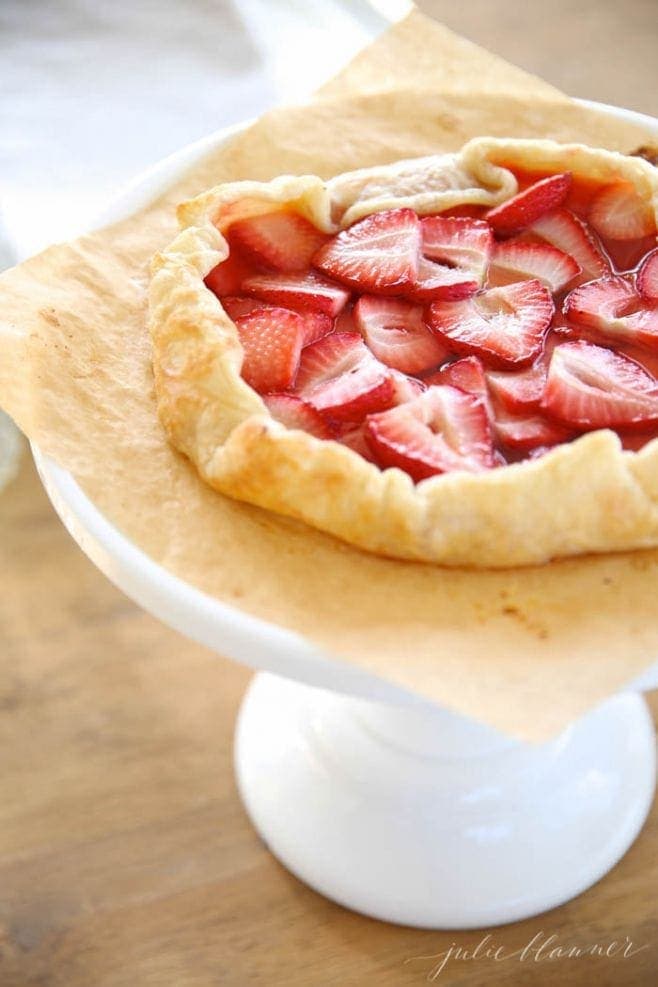 This delicious tart combines the bright flavors of lemon and berries for a dessert with just the right balance of sweet and tart. Top it off with blueberries, strawberries, and raspberries for a beautiful red white and blue dessert that's sure to be a hit at your 4th of July party.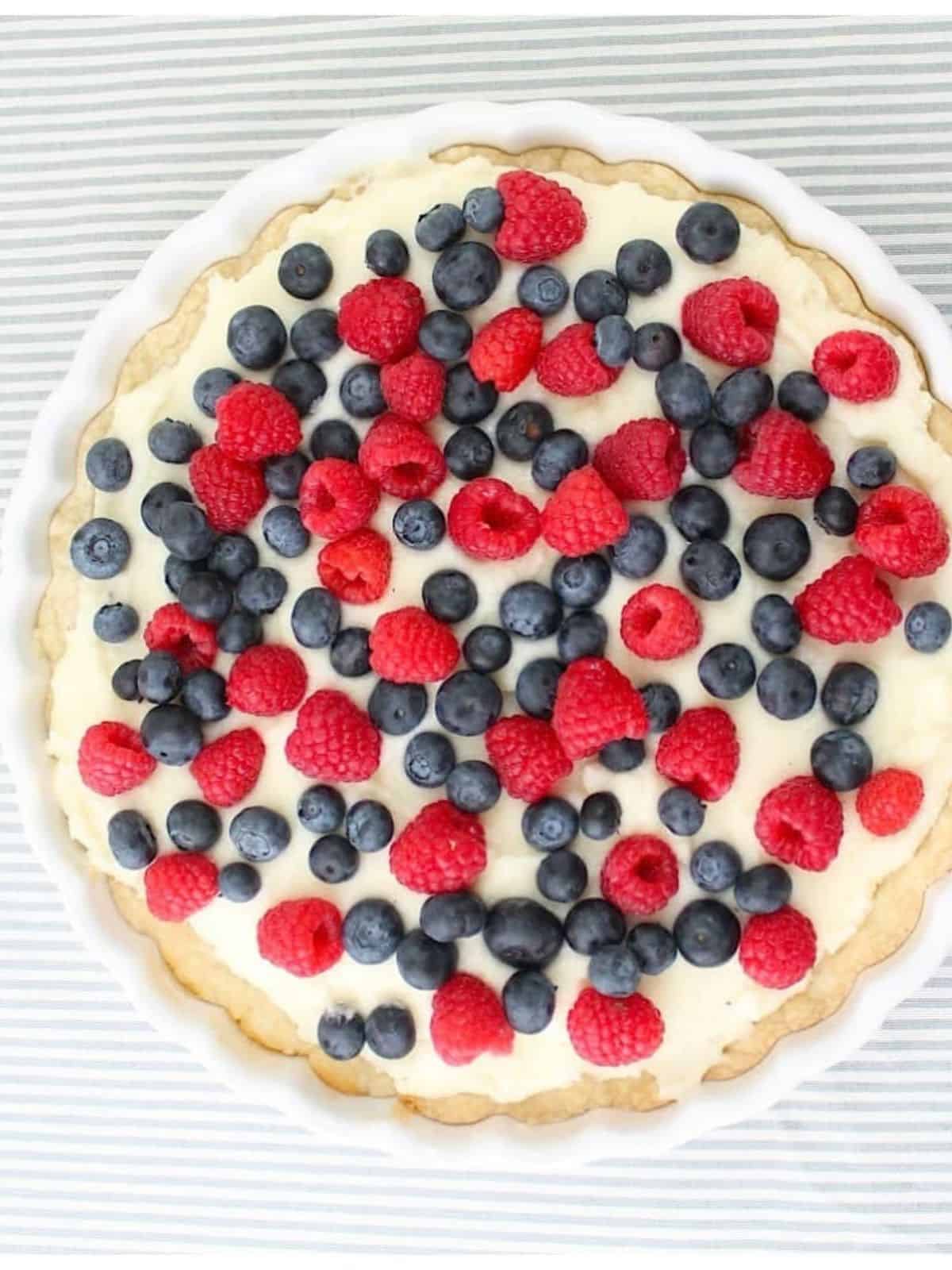 Nothing says summer like a strawberry pie. These mini pies are hard to beat, especially when you top them with a scoop of ice cream. Add some fresh berries on top to make it fit your patriotic theme!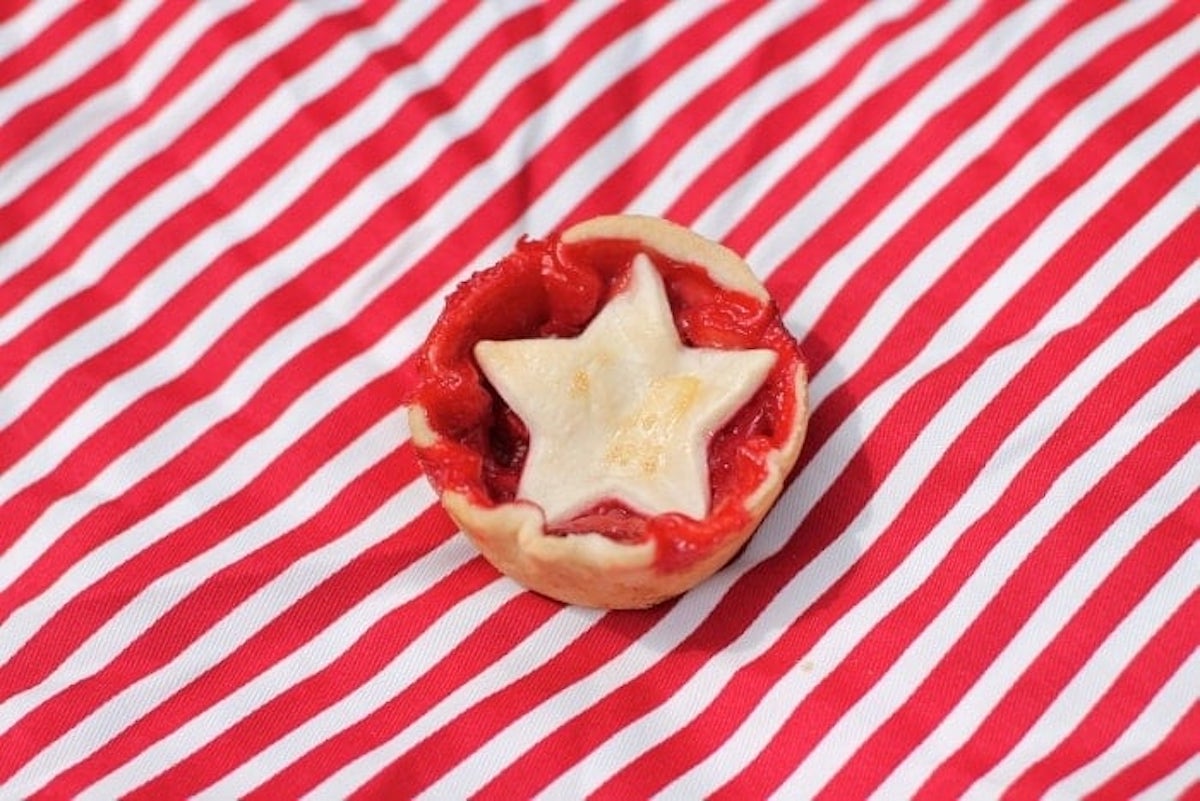 Build-Your-Own Sundae Bar
A DIY sundae bar is a great way to let everyone make their own red white and blue masterpiece!
Start with my marshmallow ice cream (or one of my other no-churn ice cream recipes) and offer a variety of toppings like festive sprinkles, raspberry sauce, cherries, whipped cream, and more.