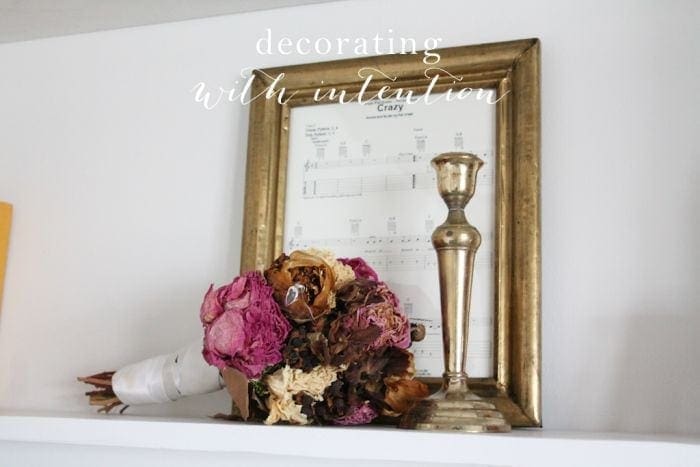 A couple weeks ago, I talked about incorporating things you really love in your home when I shared our dining room makeover. Decorating with things you love never goes out of style. Sometimes, this still can feel difficult. I always struggle with just wanting a room completed. However, I feel it's best to decorate with intention. I've been thinking a lot about this as we prepare for our new home. I've done it both ways. I can be desperate just to complete a room, so I make do with pieces readily available & in budget. For example, our hearth room. It's finished, but I'm not in love with it. In fact, if we weren't moving, I'd start over, resulting in spending twice what I anticipated.
Decorating with intention is a process of passion. I recommend starting with a few inspiration photos to establish the direction you'd like a space to go & depict how you would like it to feel.
For example, this is my living room inspiration from Rachel Halvorson for our new home: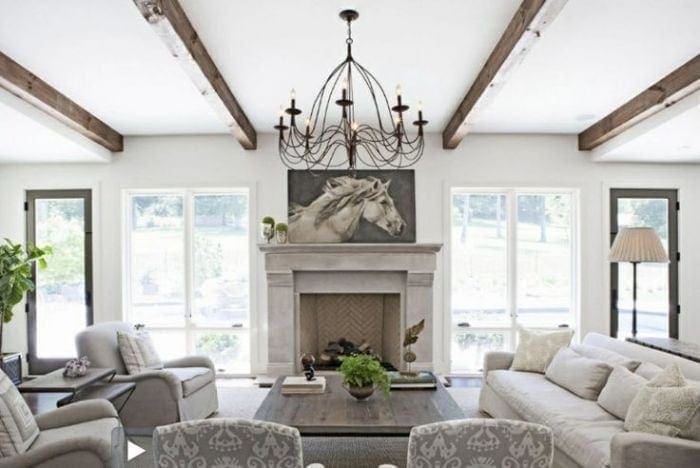 These photos will also remain a resource to you! When you're shopping or thrifting you may find something that you like for the space, but aren't sure if its a fit. Look at the item & refer back to your photograph & see if it has the same aesthetic. This concept alone has saved me thousands of dollars, hundreds just last weekend while antiquing in Rocheport, Missouri.
Consider the purpose. The majority of my purchases must have a purpose or a meaning. Can it be used in alternative ways? For example, my apothecary jars are great decor while not in use, but can be filled with candy for parties or flowers as center pieces. The trays are great serving dishes. Currently, they host wine corks from memorable bottles shared with friends & family. The bird in the bronze glass cloche was a gift from a friend. Even though I broke the glass a couple years ago, it will always have a home in my home!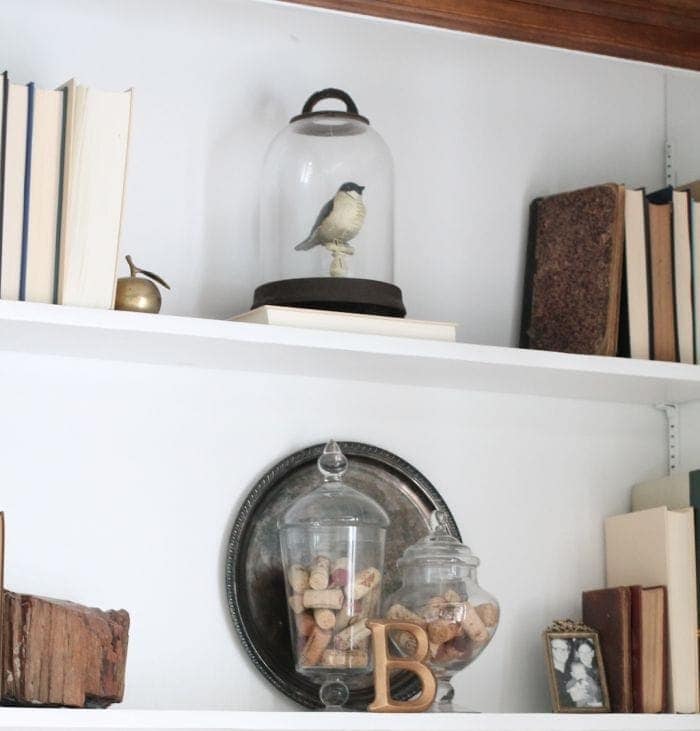 Items that don't have alternative uses like my bouquet & song lyrics, have meaning.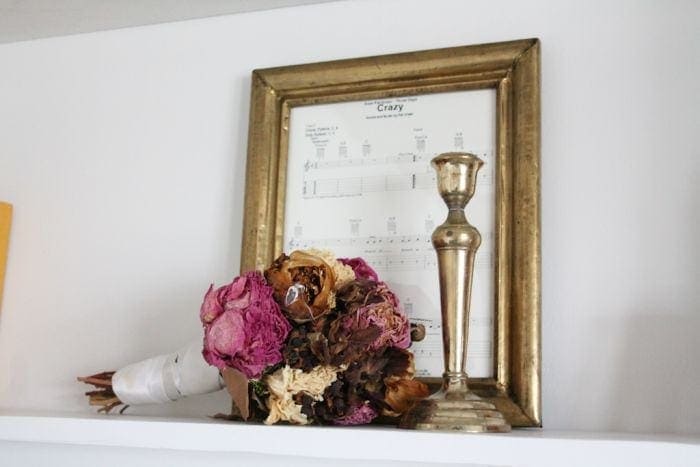 Of course, not everything has to fit that criteria, but if it does, chances are you'll love it longer.
The next step in decorating with intention is to shop what you already have. Look at it with a different eye, seeking items from storage & other rooms & looking for alternative uses, while referring back to your inspirational photographs. The books & old bibles were fabulous finds in our own home – the old bibles were just being stored in boxes in our basement.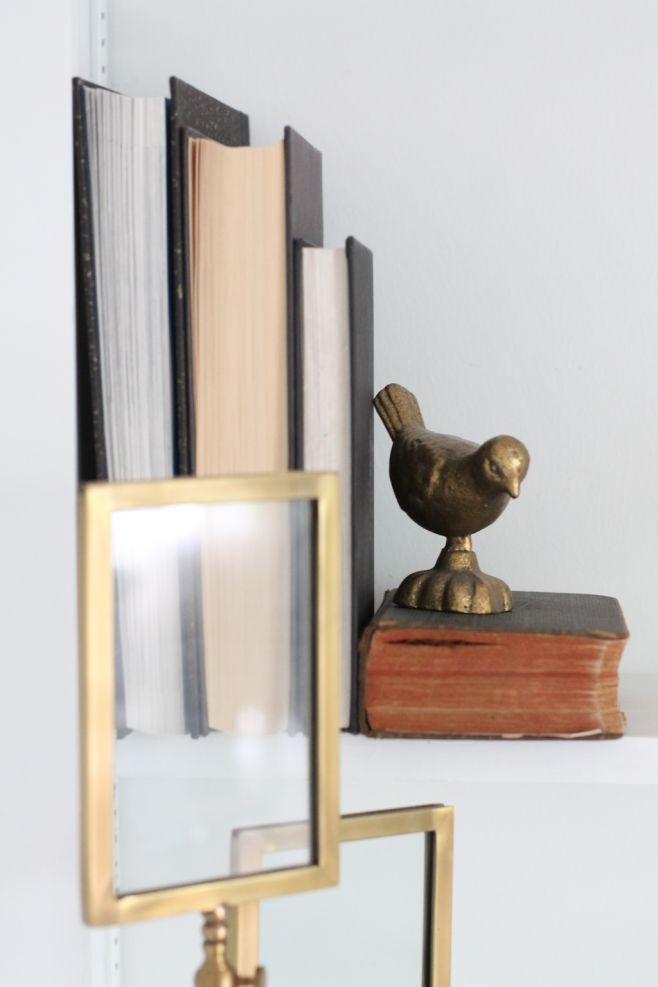 This piece may not look like much, but it is petrified wood Chris & I discovered when putting in some sweat equity after first moving into our home. It was a great find in an overgrown area that we'll take with us as a keepsake of our home.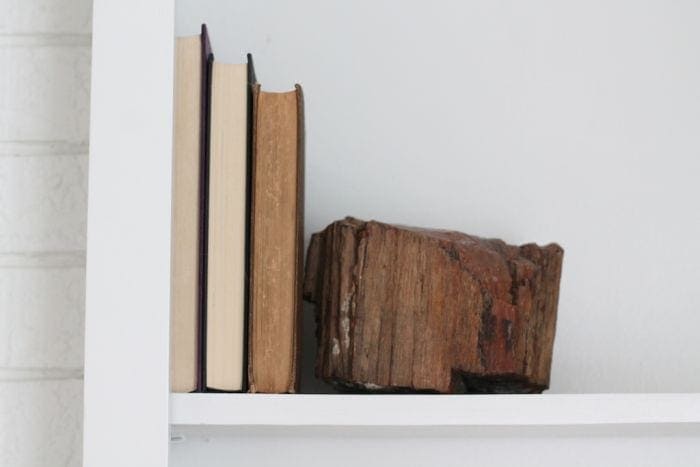 Make an ongoing list of the pieces you need to fill in. I keep a list of things I'm looking for each room on my iPhone. Whenever I'm shopping, thrifting or antiquing, it's a great reminder. Otherwise, I'm lost & worried I'll completely miss out on something.
Don't settle. This will just cost more. Anytime I settle on something it seems it ends up in the donation pile within a year.
What's most rewarding about decorating with intention is that it's always evolving. One-piece may completely change the aesthetic. It's so gratifying when you make the find!
What are your thoughts? Do you have to have a completed space?