Find 12 of the prettiest spring wreaths available right now! There's nothing like the feeling of refreshing your front door and porch for spring. In this season of new beginnings, a colorful new wreath is the easiest way to welcome guests into your home.
This is a curated round-up you're going to love, and it's so simple change the entire look of your home with this fresh addition!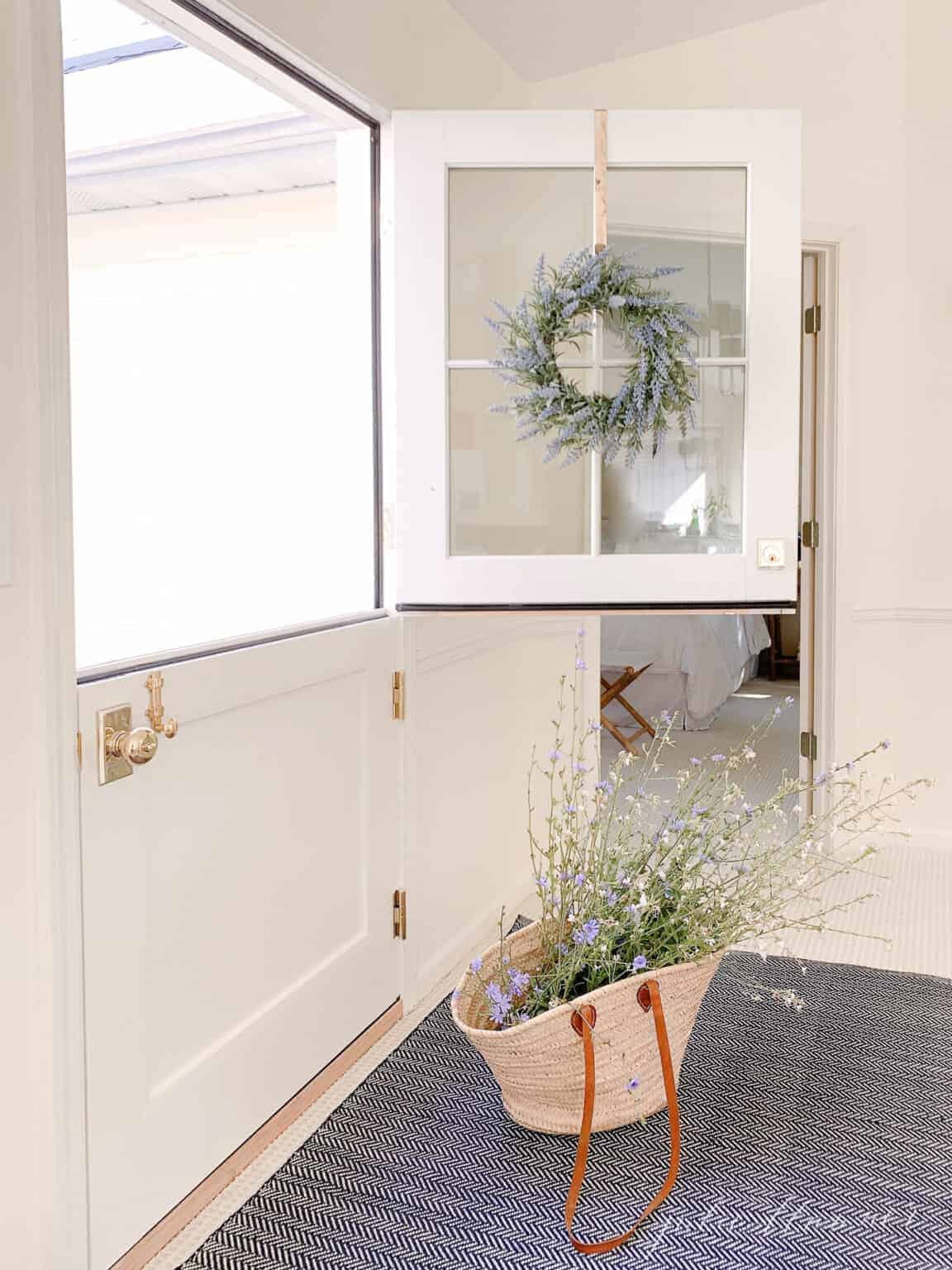 I love every little touch of spring in my home right now and in the months ahead. Honestly, I'm not the hugest fan of winter and find myself constantly seeking the sunshine and warmth.
That's why I love to bring those little touches into our homes wherever I can. A new spring wreath is the easiest switch to help give your whole exterior a breath of fresh air!
As much as I love online shopping, it can also be a little overwhelming. It's hard to know where to start and it's easy to get lost in searches when you're browsing Amazon and other favorite retailers.
That's why I'm bringing you this curated list of my 12 favorite new wreaths for spring. Choose something simple and affordable, or go all in with a custom, real touch faux spring wreath for an investment in your home's curb appeal.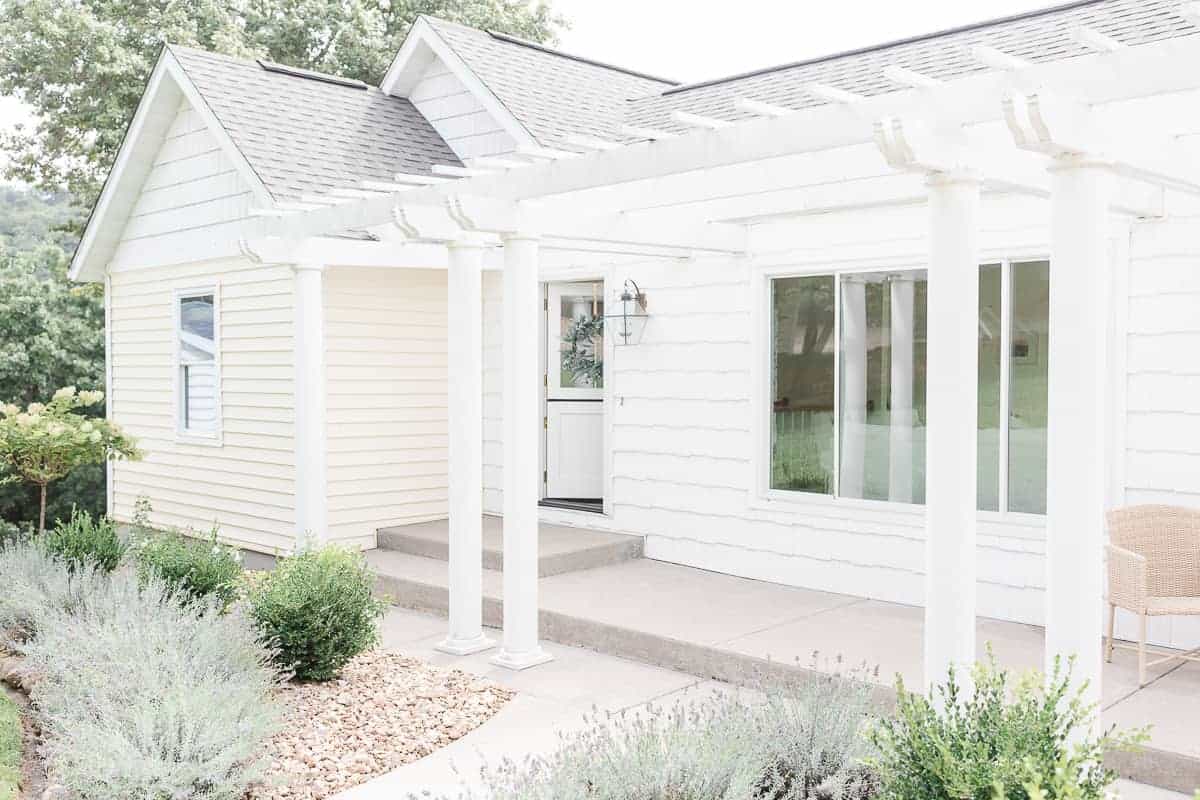 Spring Wreaths for the Front Door
If you're shopping for a new spring wreath for your front door, there are several things to consider. Choose a wreath that fits your space and the style of your home!
Is your door covered, or open to blasting sun? If you have a covered front porch, a fresh-to-dry wreath can work well. Full sun and elements aren't kind to dried wreaths, however.
Consider cost and investment. Is this a wreath you're going to love year to year? Or just one or two seasons?
Choose a wreath that will "pop" off your front door. If your door is dark, go with a lighter or brighter color for contrast from the street.
If your home is contemporary or features midcentury lines, choose a simple, modern wreath with a clean color. For a more traditional home or cottage, choose a garden-inspired wreath to welcome guests.
Spring Wreath Ideas
Spring wreaths aren't just limited to your front door! They're perfect for porches, windows, peg rails, coat hooks and more! Anywhere you want to add a touch of spring. Don't skip my favorite Year Round Front Door Wreaths, too!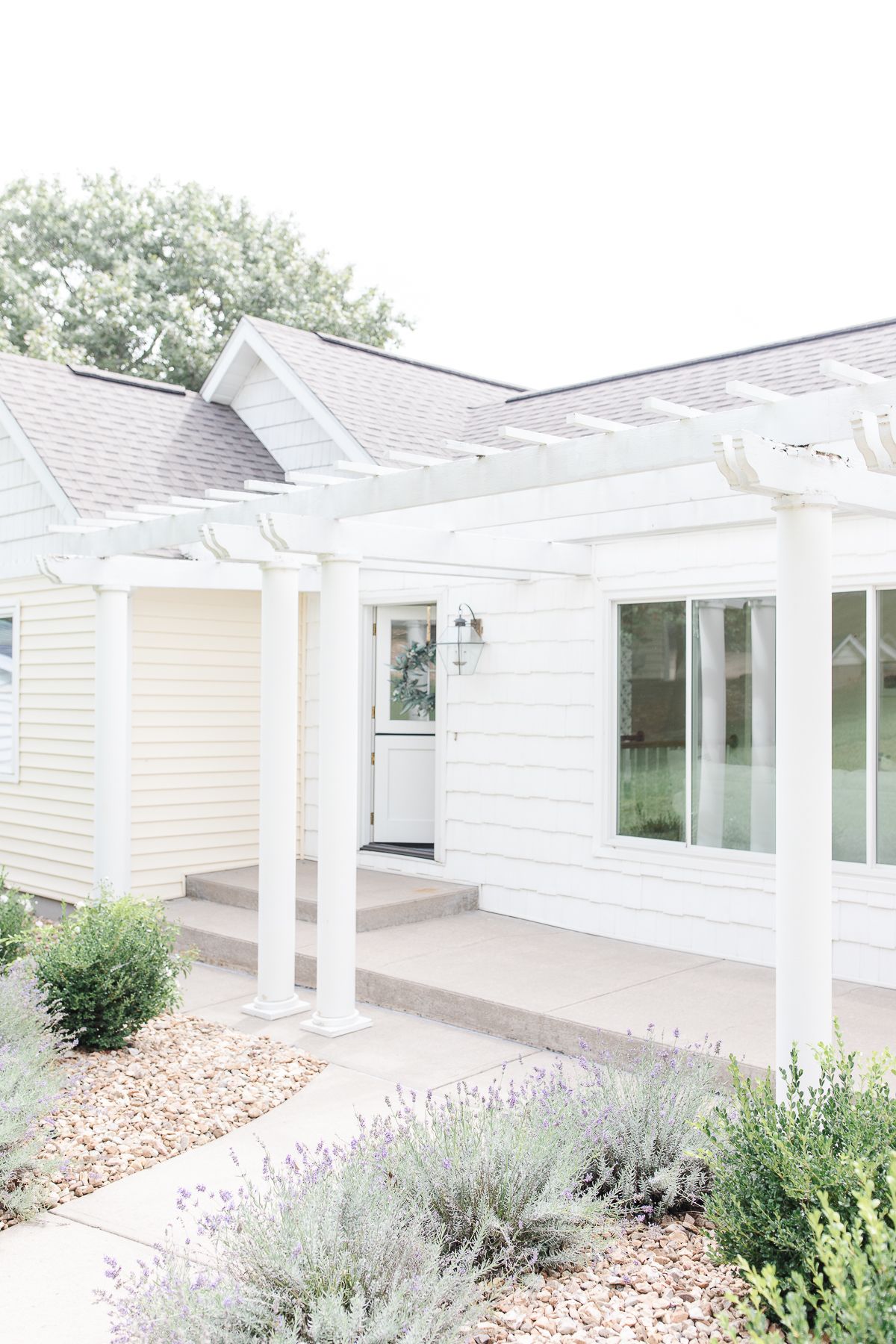 Spring Wreaths with Flowers
Flowers are the ultimate harbingers of spring. They feel fresh, welcoming, and are available in the widest varieties of colors you can imagine!
Faux Flowers
Traditional faux flowers are perfect for spring wreaths because they are often better suited to handle the elements. If your front door is exposed to wind, sun and rain, faux flowers are probably your best bet.
Think peonies, ranunculus, tulips, hydrangeas and more when it comes to faux flowers for spring wreaths!
Dried Flowers
Dried flowers are another wreath element that I adore, no matter the season! I'm not the hugest fan of bold, colorful faux flowers on the front of our homes because I like a more neutral palette, so I tend to choose fresh wreaths that dry beautifully for any season.
The faded pastel colors just have my heart, at any time of year! Dried flowers that work well for wreaths include herbs like bay leaves, lavender, heather, and even olive branches and hydrangea.
Spring Wreaths with Fruits
Lemons are the quintessential fruit of spring and summer, but limes and oranges are beautiful, too! You can choose wreaths with faux fruits to withstand the elements, or find one with sliced, dried oranges or lemons for a more organic touch.
Update with Ribbon
One of my favorite ways to approach spring is to simply update an all-green wreath with ribbon. Pretty greens like olive, eucalyptus and boxwood can simply be brought into spring with a ribbon in a beautiful spring hue.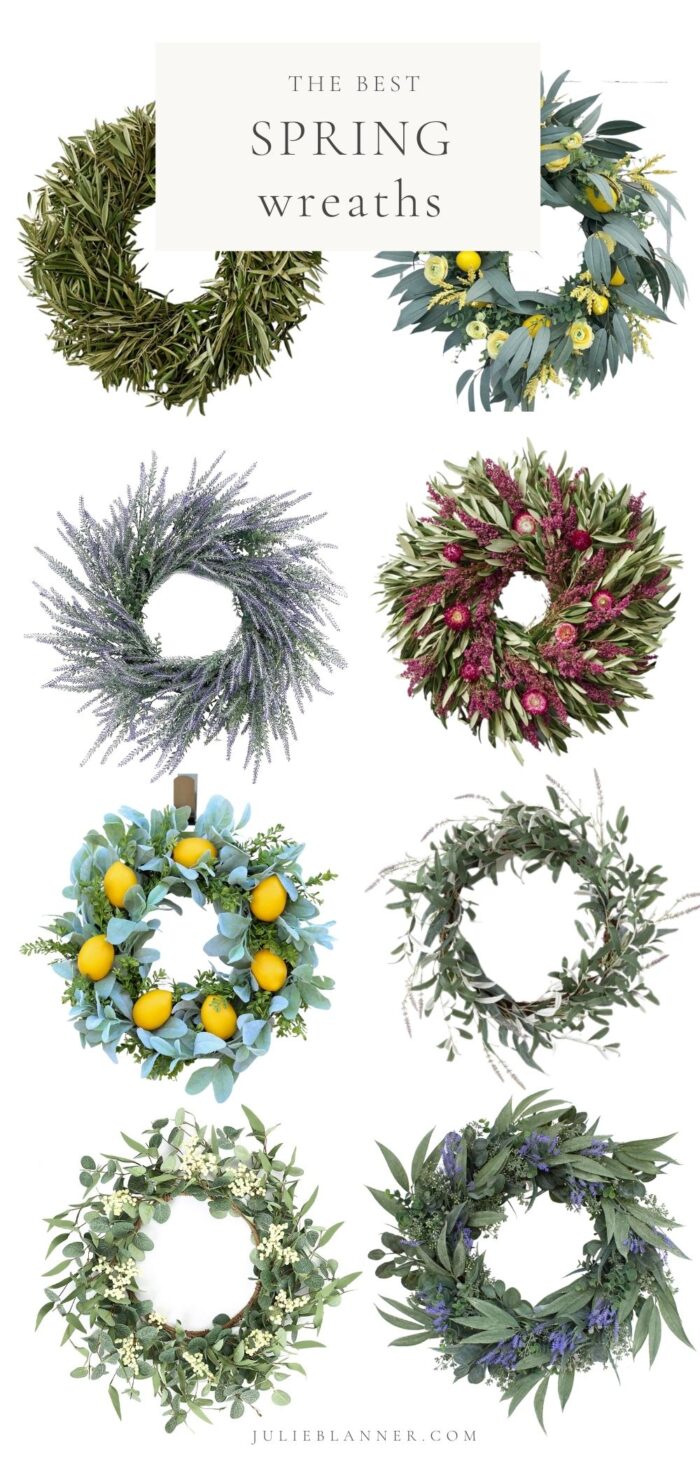 Green Spring Wreaths
Colorful Spring Wreaths
Frequently Asked Questions
Are you ready to transition your home for spring? Don't skip this compete guide to refresh your home for spring. Read more about our Dutch Door and Dutch Door Hardware here, too.
I'd love to hear from you.