5 Ways to Get Organized for Back to School
These back to school organization ideas will help you streamline your mornings and get organized for back to school, without the stress!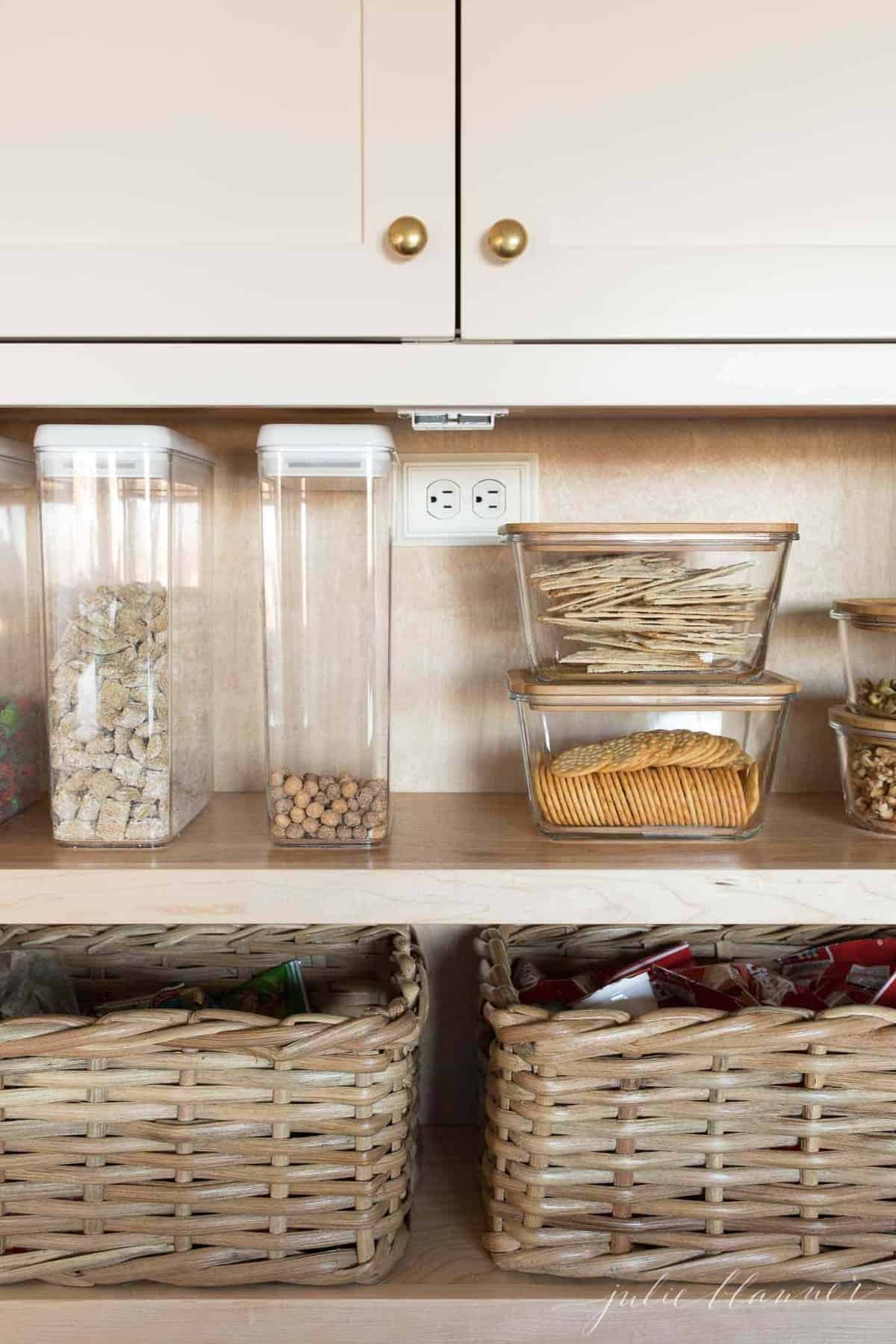 Is it even possible that kids are finally going back to school in just a few short weeks? While nothing about our current world is normal, we are all trying to make the best of it! I want to feel good about our home and create excitement for the girls for school.
Summers are all too short – and often the fun is mixed with a bit of chaos! Pool bags coming and going, packing and unpacking for the lake, eating food on the go and lots of smiles in between.
I love helping you get organized! I've shared a wide variety of posts over the years to help you feel calm and serene in your home. Be sure to check out Living a Simple Life, Kitchen Counter Organization, Under Sink Storage Ideas, and so much more in my organization category.
I even have a 30 day organization plan with printables and fast, actionable ideas you can accomplish easily!
Getting Organized for Back to School
This time of year, it seems we're rarely here, and it shows throughout our home. Soon the pool bag will be replaced with backpacks, so it's time to get organized for back to school!
I have found that back to school organization helps me retain my sanity and make the transition a little easier for all of us. Simple systems put into place so we can send their time at home having fun and decompressing, rather than picking up.
Want a little more help? Check out my post about Back to School Meal Planning!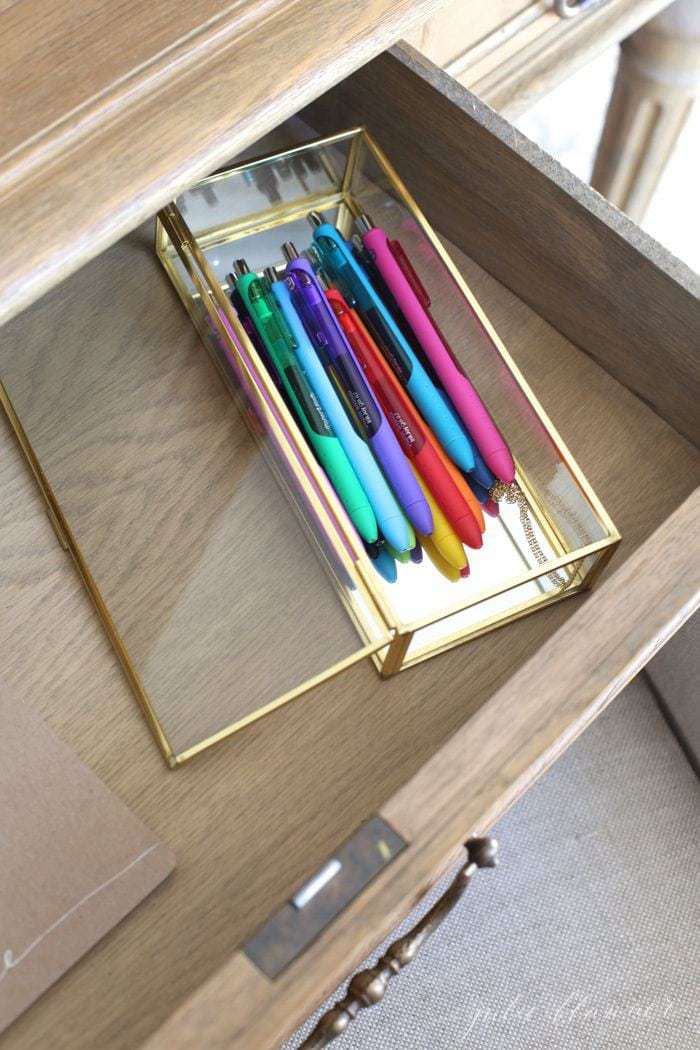 Home Office Organization
These days, home offices aren't just for parents. They can function for kids too! Homework and virtual work are our current realities and carving out space for those activities will make your days run in a smoother way.
Our home office has served the adults in our home quite well for many years, with lots of built in function and organization. However, we are now hoping to incorporate more ways for the girls to use this space, too.
Setting up kid-friendly desks, organized supplies and work stations can help make virtual schooling more fun! It also creates an environment of calm and allows for a schedule and expectations to emerge.
5 Ways to Get Organized for Back to School
I'd love to hear from you! How are you making back to school time fun and exciting this year? Is your family home schooling, virtual schooling, or continuing with in-person school?
5 Things you can Organize this Weekend