Organizing after Christmas Chaos
Christmas is so much fun, but can also bring a lot of "stuff" into your home. These are my tips for organizing after Christmas chaos.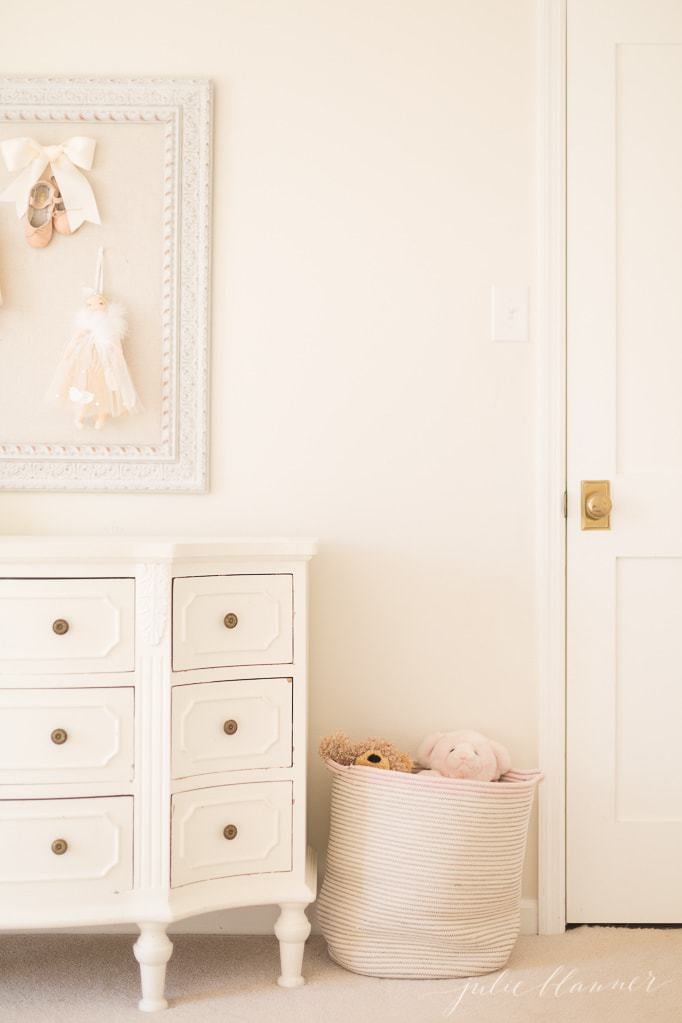 Originally published December 2013, updated December 2020 with additional photos, tips and video.
We had an incredible time celebrating the holidays and our home shows it! All of the gifts that we spent hours meticulously wrapping need to find a home as well as the paper itself.
As the week comes to an end, I am taking the day to organize our home after the Christmas chaos and am sharing my tips with you today!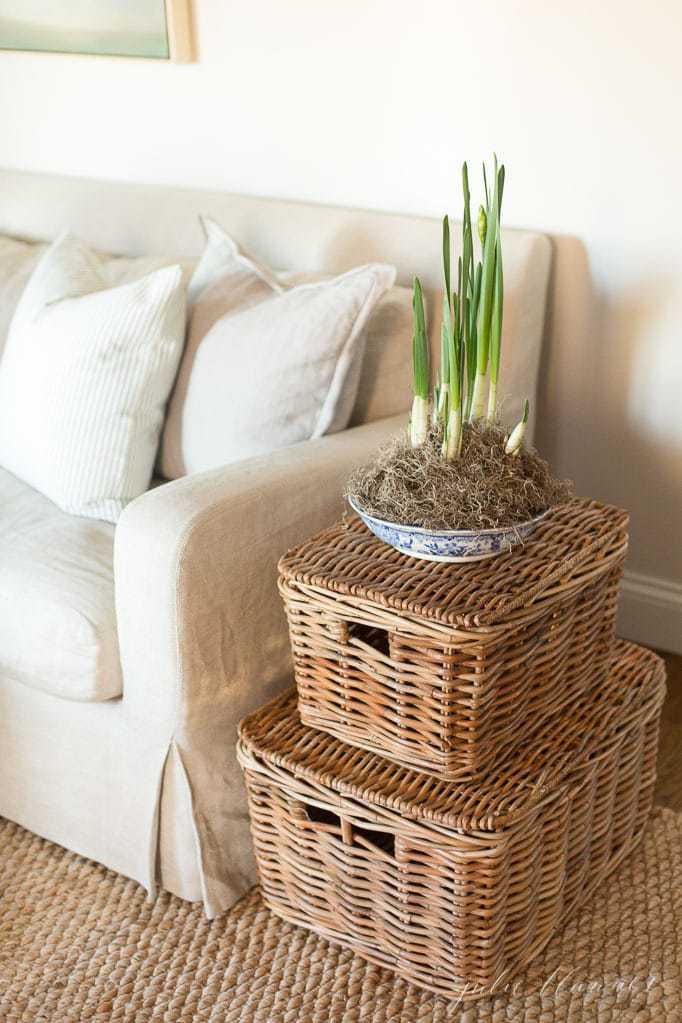 An organized home is often quickly covered in toys, clothes, boxes, plastic bags, dishes and laundry after Christmas.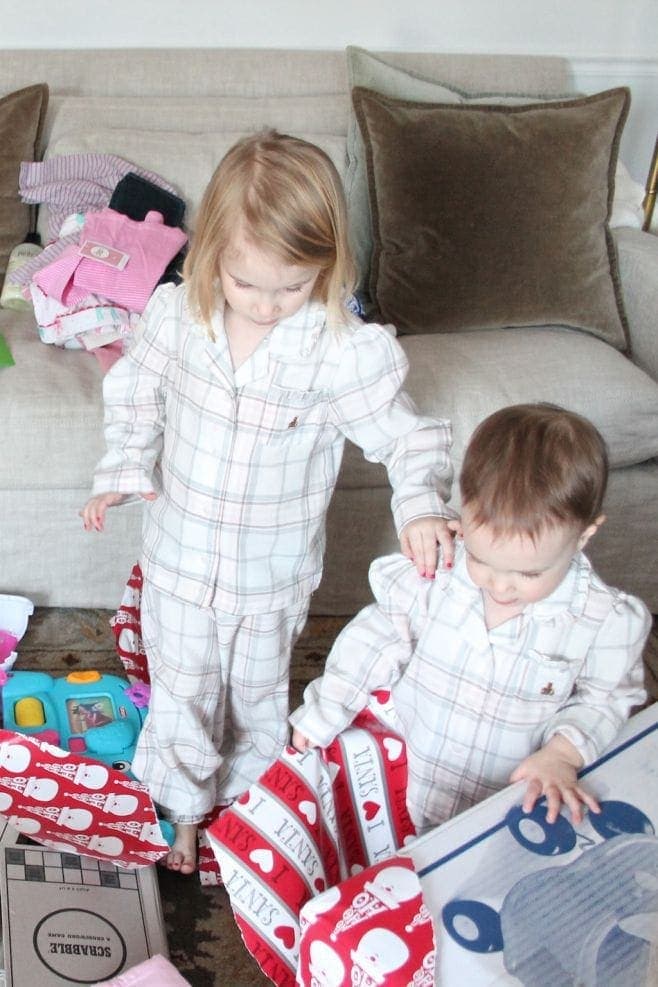 (ps how precious were they?)
Remove items from their packaging
Boxes consume more than double the space. Open items, maintaining any assembly instructions and recycle packaging.
Create a recycling "center"
For quick cleanup, I use a big box that a toy came in in the living room for all recyclable packaging to go in. I used another large box for the upstairs, which kept me from running to the recycle bin frequently.
Sort existing toys and donate while you still have a chance
The easiest time to openly donate clothes and toys is when something new enters the home.
Seize the opportunity (quickly) and talk to them about making room for their new toys and work through their toy room or bedrooms together to see what they are ready to let go of.
Rotate toys
Move existing toys that you want to keep to a storage closet or basement when they'll go unnoticed. Kiddos can be so enamored with their new, that for a short time, they won't notice the old.
Again, take advantage of this opportunity while you can and rotate toys. In a month, you can rotate them again, bringing new life to the older toys you have chosen to keep. Use another large box or large bins (I use these bins) and pack old toys that you want to keep.
Join me in getting organized one space at a time! Receive exclusive, actionable ideas, tips, tricks and resources to organize every space in your home! You'll even receive free printables to make it stress free and pretty! Get Organized in 30 Days
Assess what you have and where it will go
If you're like us, toys linger around the living room, because that's where they were opened.
Divide into piles/areas. Separate clothes, bedroom decor and toys that will go to bedrooms for each individual. Separate anything that will go to a toy room or additional space.
File away
Start putting it all away. This should be easier now that you have completed the previous steps.
While doing so, take it one step further and find additional items to recycle, donate or dispose of. For example, when putting new clothes away see if there's any you can eliminate.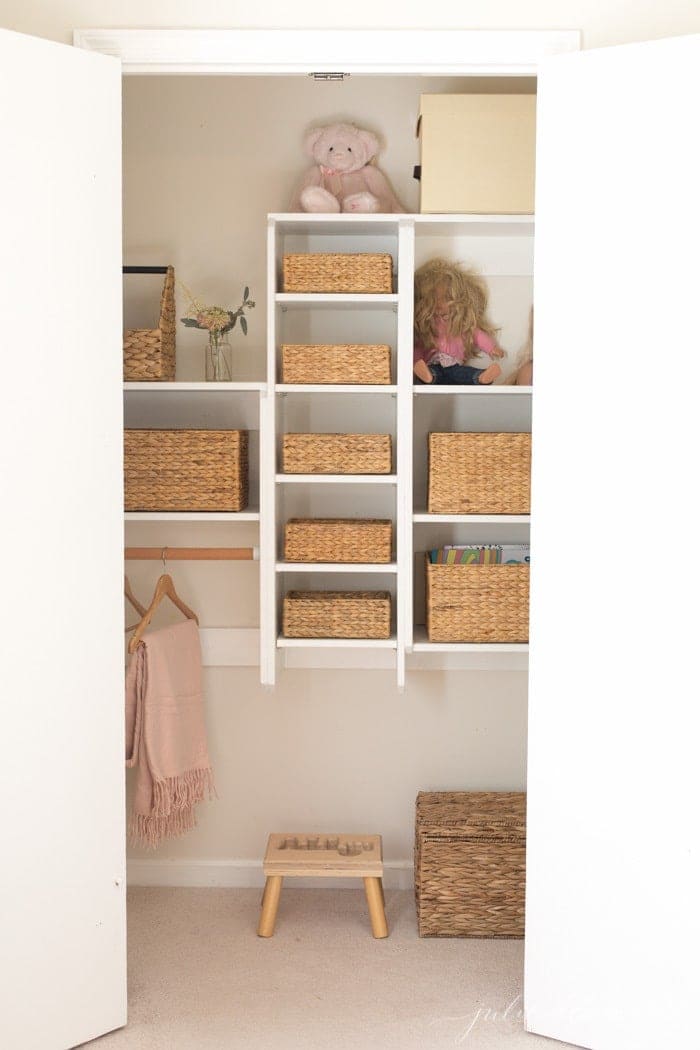 Drop off donations
The sooner you remove things from the house, the more organized you'll feel
Take down the greens
The day before your Christmas tree pickup, remove any fresh greens including your tree, Christmas Wreath and garlands so you can immediately take them to the curb, eliminating needles lingering in the garage. PS learn How to Keep Live Christmas Wreaths and Live Garlands Fresh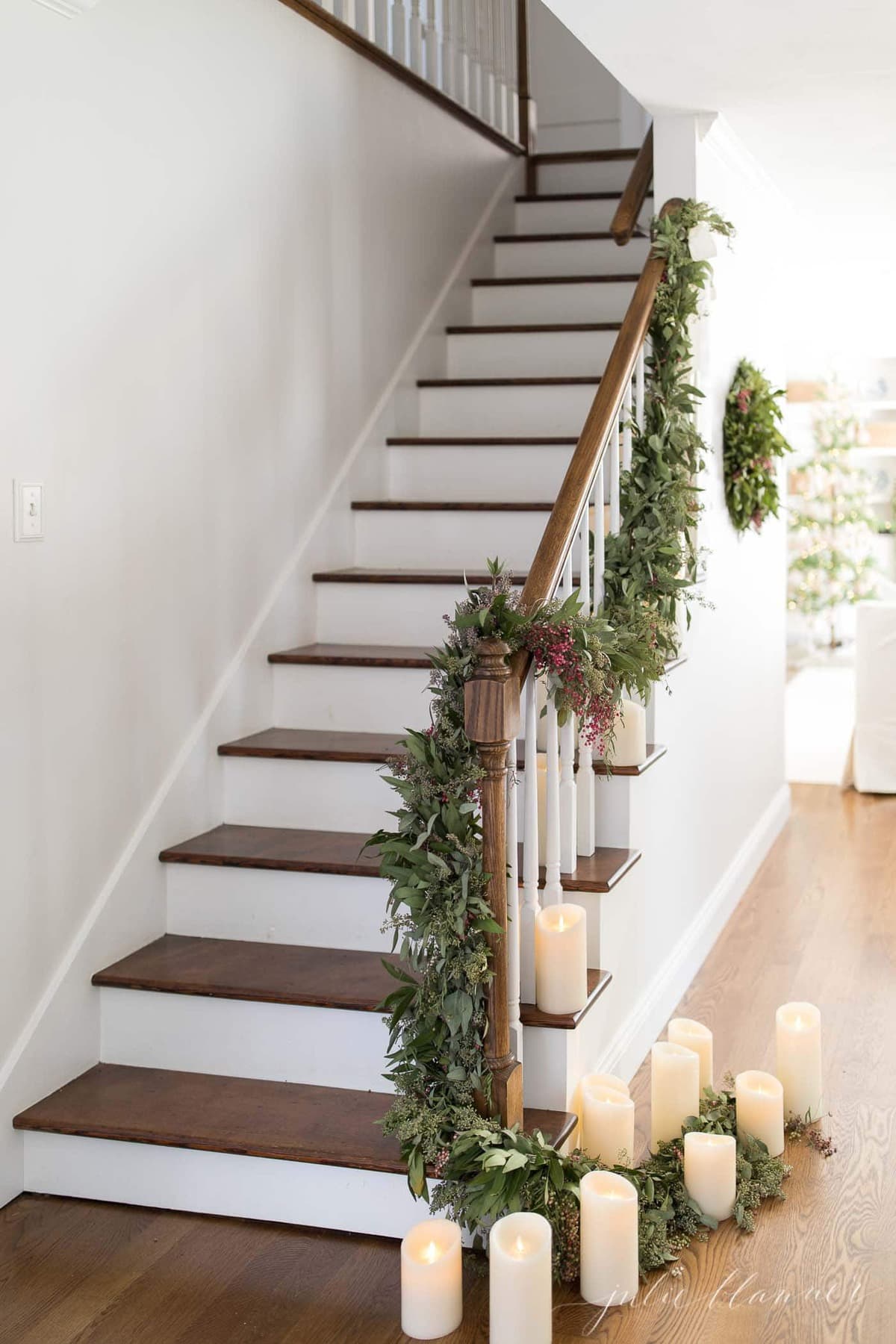 I hope you enjoyed these tips for organizing after Christmas. Now you can kick back, relax and enjoy a glass of wine and start thinking about the new year!
You can find all of my organization posts here with free printable labels to organize your laundry room and kitchen, beautiful ideas to organize your linens, organize cleaning supplies, organize paint colors, and SO much more!
Looking for ways to decorate your home for Christmas? Get 30 easy Christmas decoration ideas to take your holidays up a notch!