Earlier today, I was on Kansas City Live sharing my simple tips to stress-free Thanksgiving entertaining. All of the easy ideas shown can be found on my blog!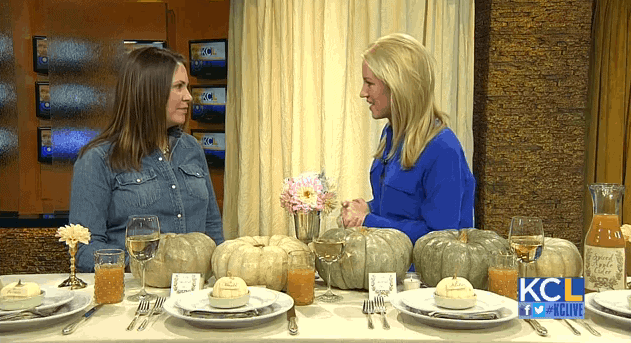 Michelle had mentioned the burlap table runner. It's an easy 5 minute DIY for only a few dollars!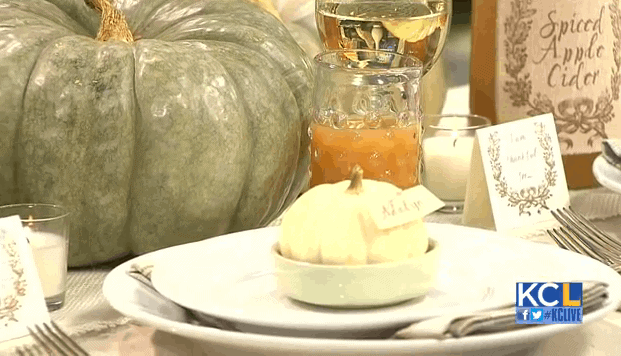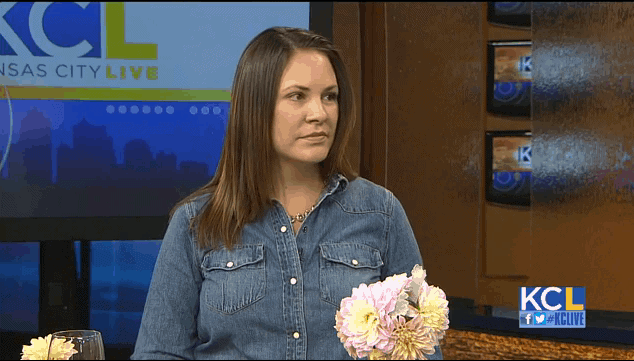 The flower arrangements are so easy that anyone can create them for easy Thanksgiving entertaining.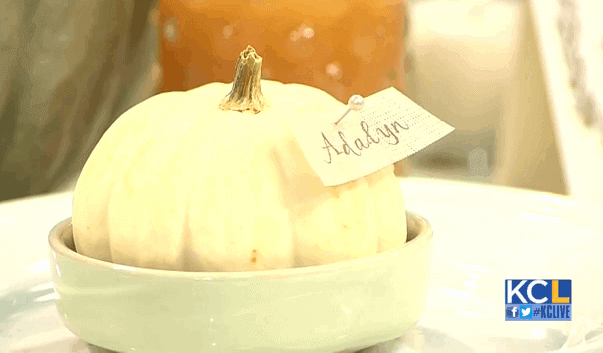 The place cards I used today were actually printed on fabric, then pinned to the miniature pumpkins – I used the same method for the carafe of spiced apple cider.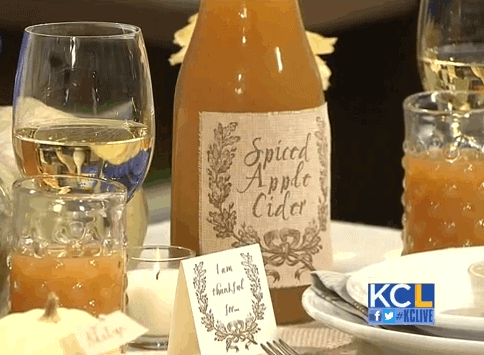 Of course, I had to share my free printable thankful for cards!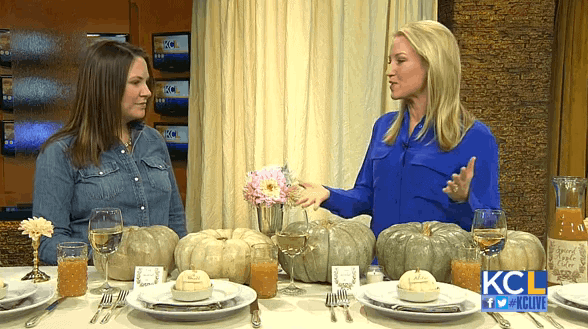 Some of the other Thanksgiving hosting ideas I mentioned today are:
Preset your table, drinks, plates, silver and all. It reduces stress, eliminates the need for you to scurry between your guests, and adds color, interest, and ambiance.
Do hair and makeup a few hours before, change into your attire just 15 minutes before guests arrive to feel and look refreshed.
Be yourself. That's the best way to make your guests feel at home!