The Right White: Selecting Bedroom Colors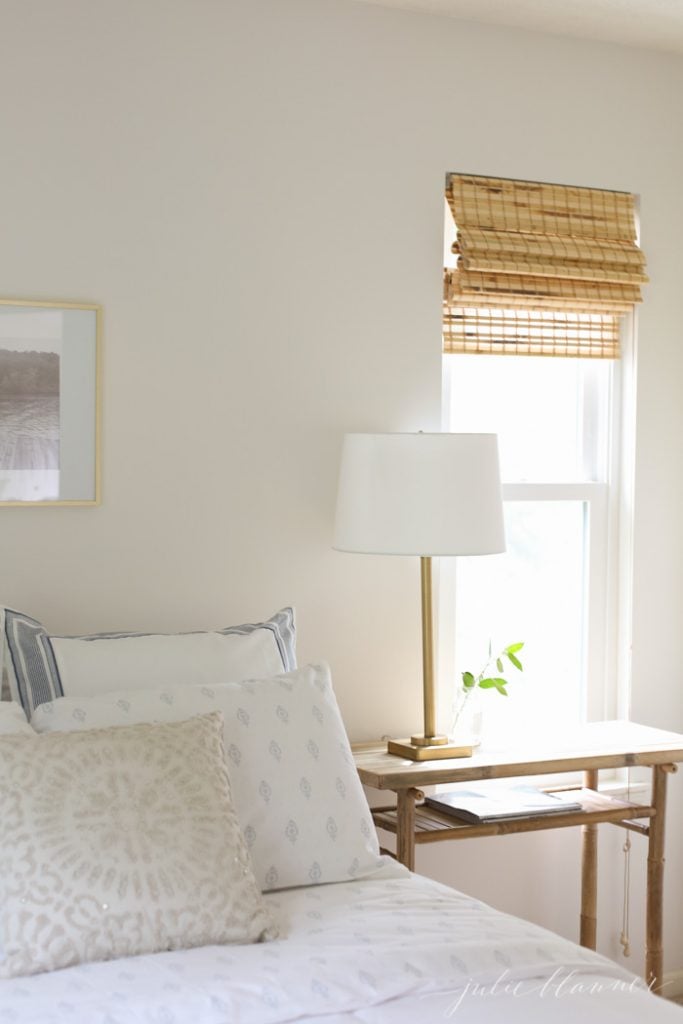 We purchased our lake cottage in an effort to have more uninterrupted family time. No television, internet, tablets or other distractions, just a place to relax and enjoy each other's company. We occasionally take a rainy morning or late night after the girls go to bed to work on a project, but try to keep it quick, easy and inexpensive. As we prepare for guests this summer, we decided to update the second guest bedroom in effort to create a relaxing retreat for our family and friends to enjoy.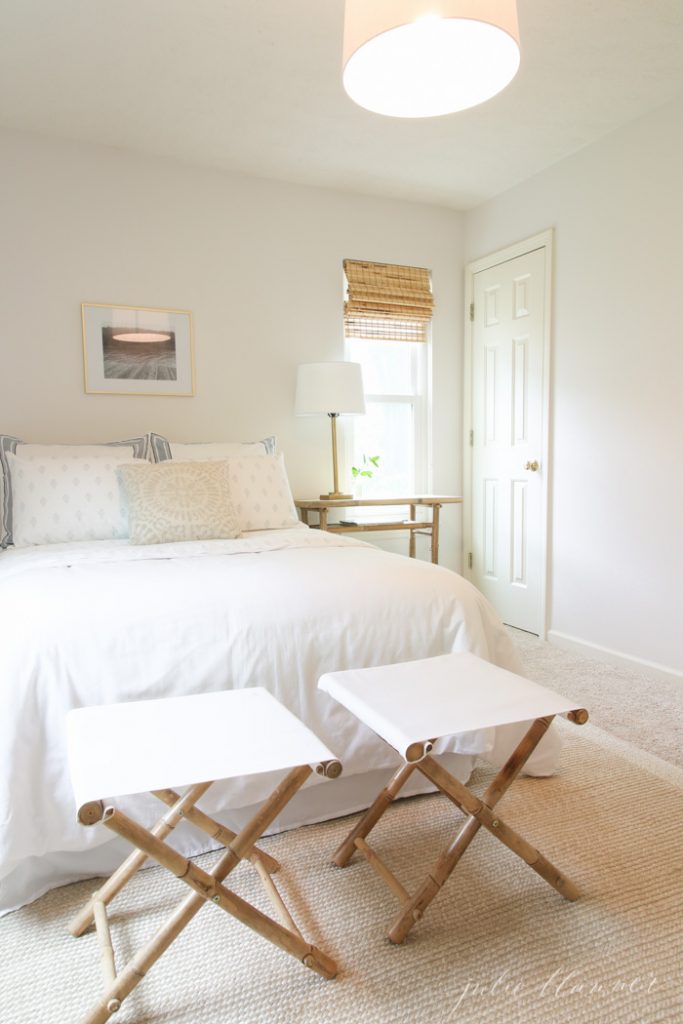 I almost always start a room transformation with fresh paint. When contemplating guest bedroom colors, I considered how I wanted the room to feel and more importantly, our guests. I selected Cameo White from the BEHR MARQUEE® Interior line because it takes just one coat and when we're at the lake – time is of the essence. I also chose BEHR MARQUEE® Interior because it is stain resistant which makes it easy to maintain!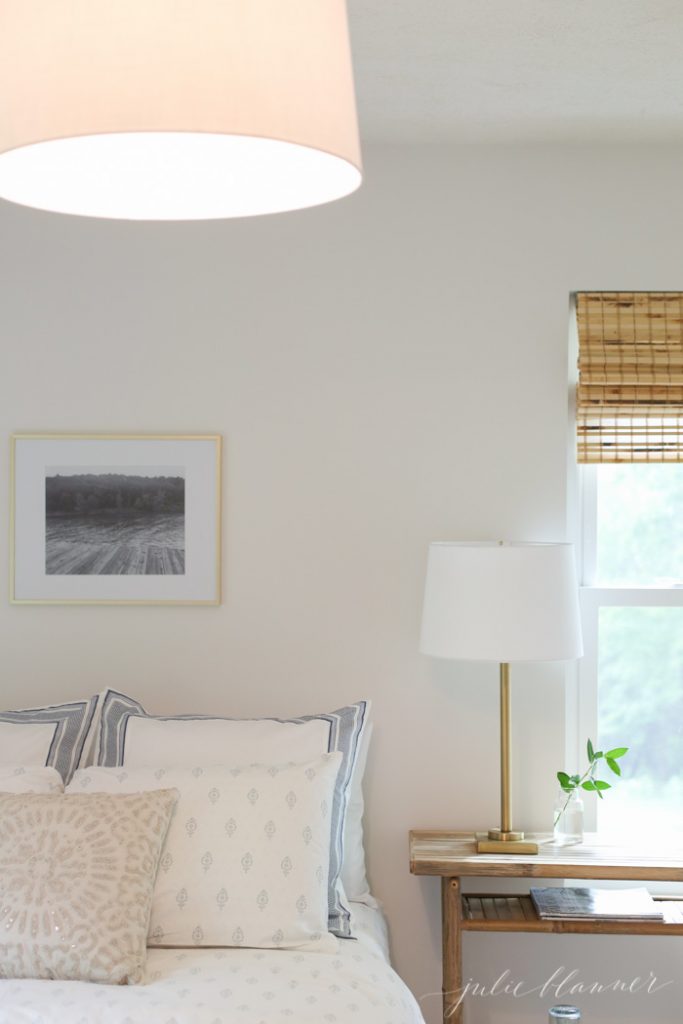 BEHR Cameo White feels so calm and serene, which is exactly how I want guests to feel when they visit the lake cottage. I also wanted to incorporate some soft blue bedroom colors. Blue is an almost universally liked color and is associated with both the sky and water, tying in the lake.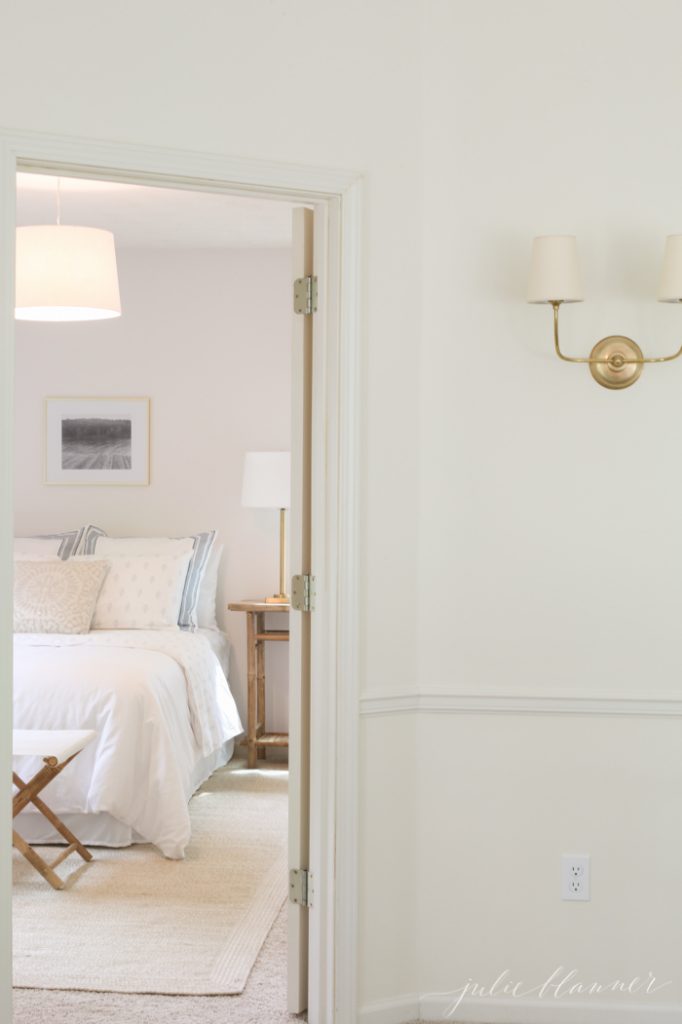 The room is long and narrow so I wanted to keep it simple but functional. The light paint color gives the illusion of more space and reflects light, making it feel wide. I added an indoor outdoor rug to draw the eye to the other end of the room, which also helps make it feel larger and minimizes the carpet.
Of course every after has a before. Ready?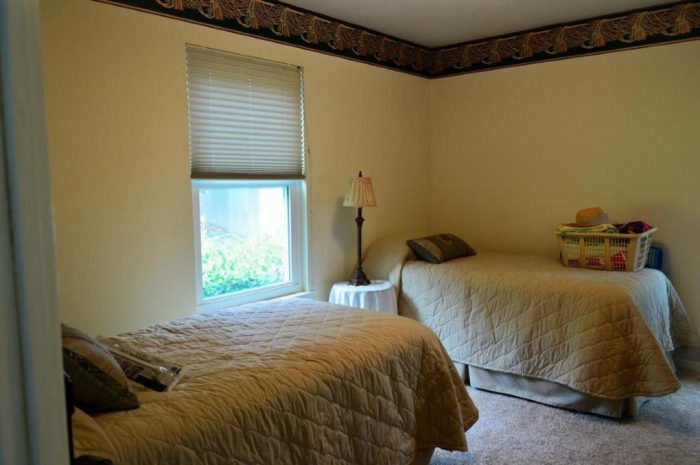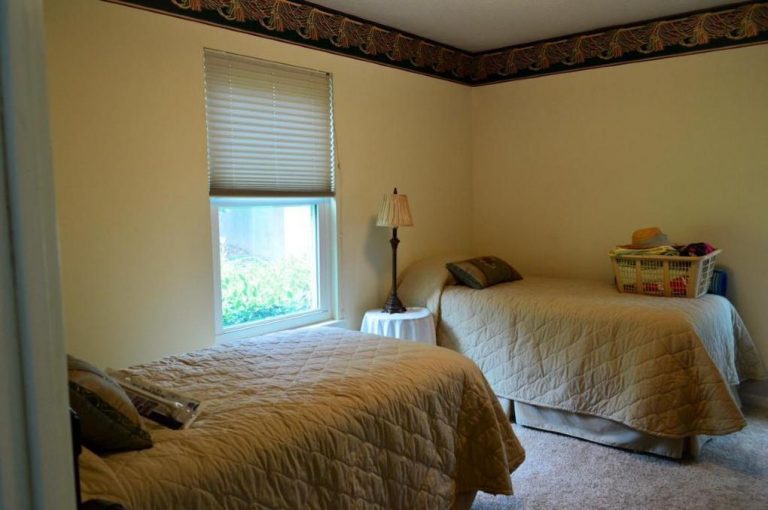 Removal of the border, fresh paint and updated furniture layout really opens up the room.