Cozy Christmas bedroom decorating ideas.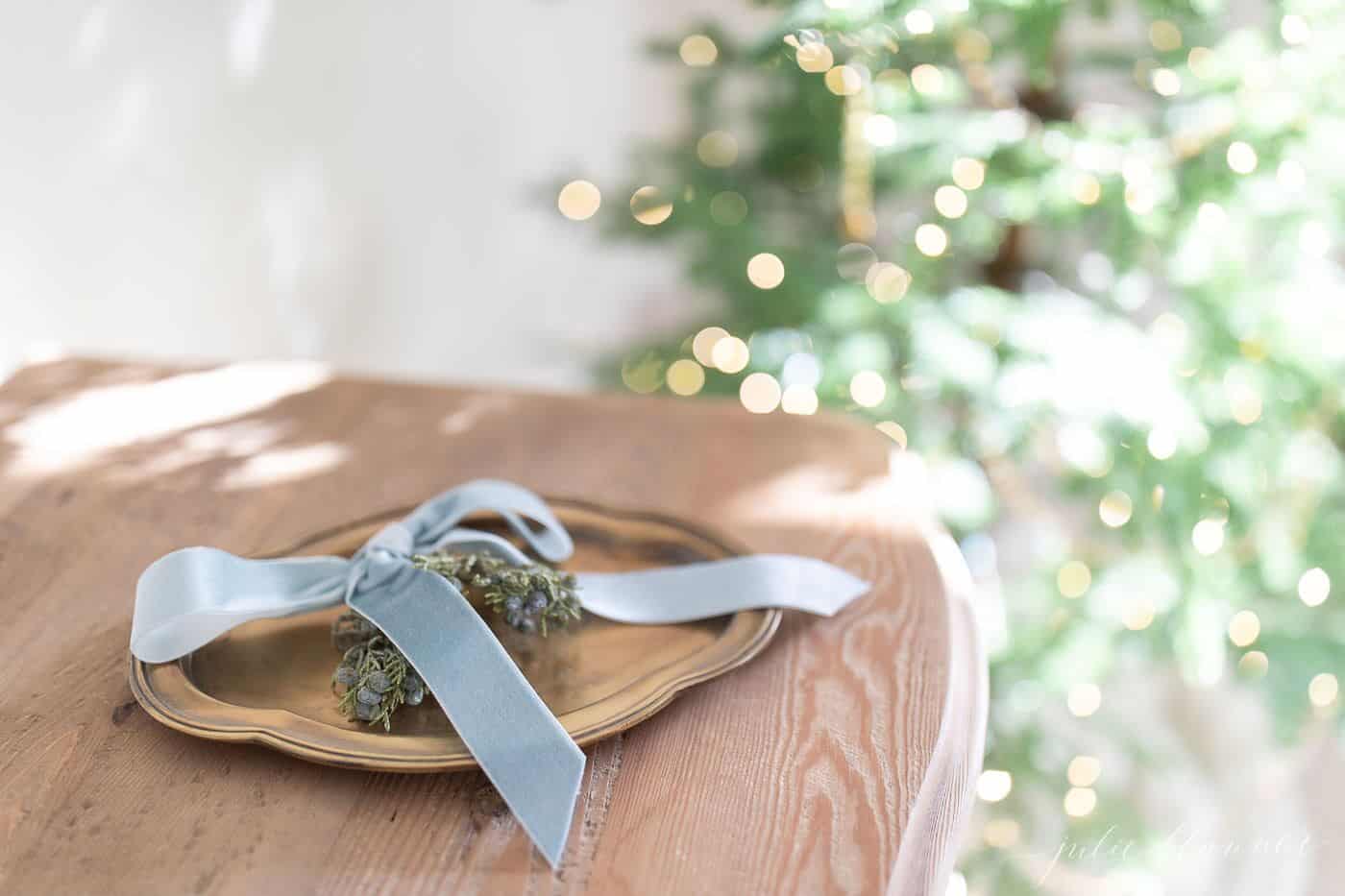 I love decorating bedrooms for Christmas – it just feels magical, and requires minimal effort. After all, isn't that where you spend the most time?
When you decorate your bedroom for Christmas, you wake and fall asleep with the feeling of Christmas magic.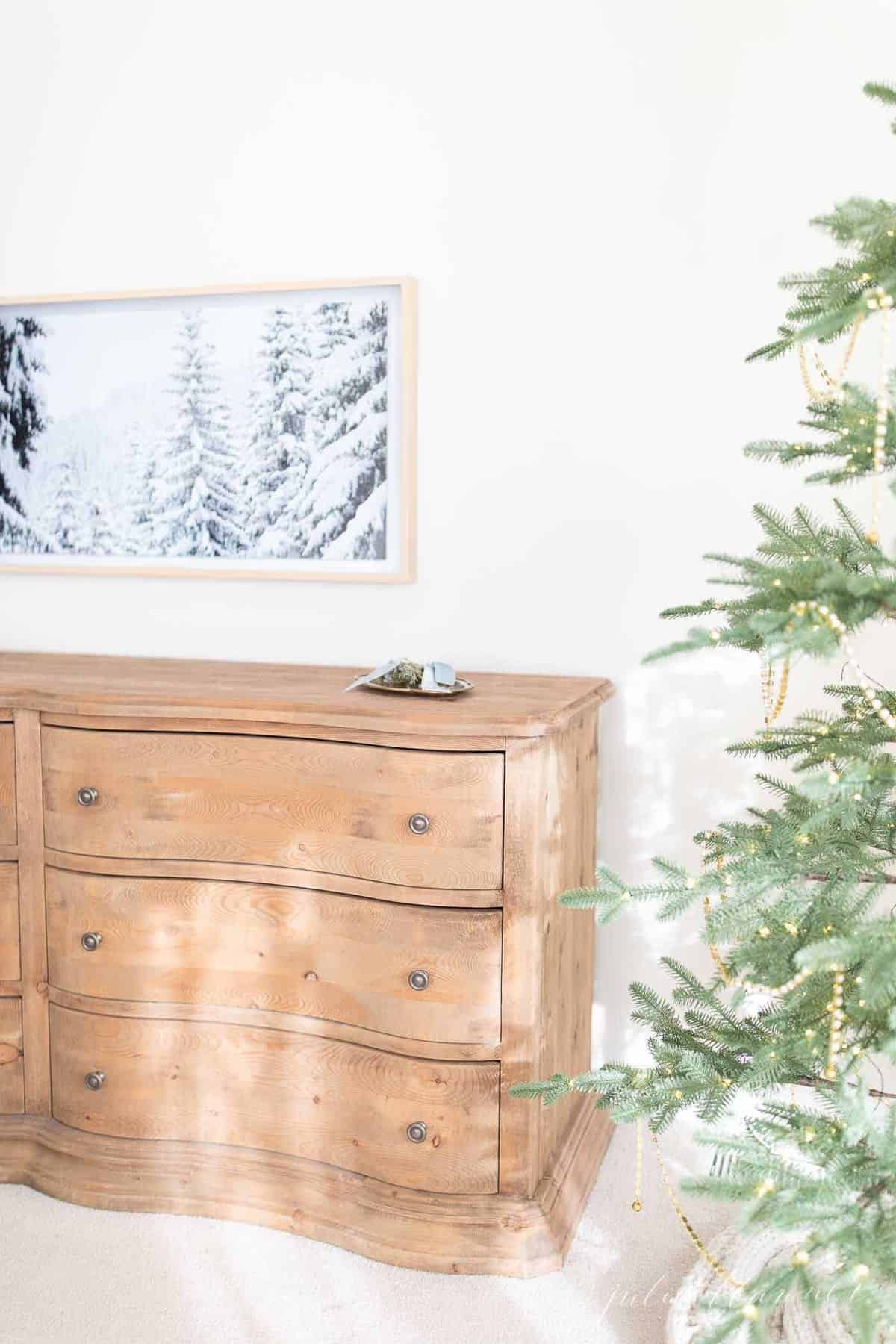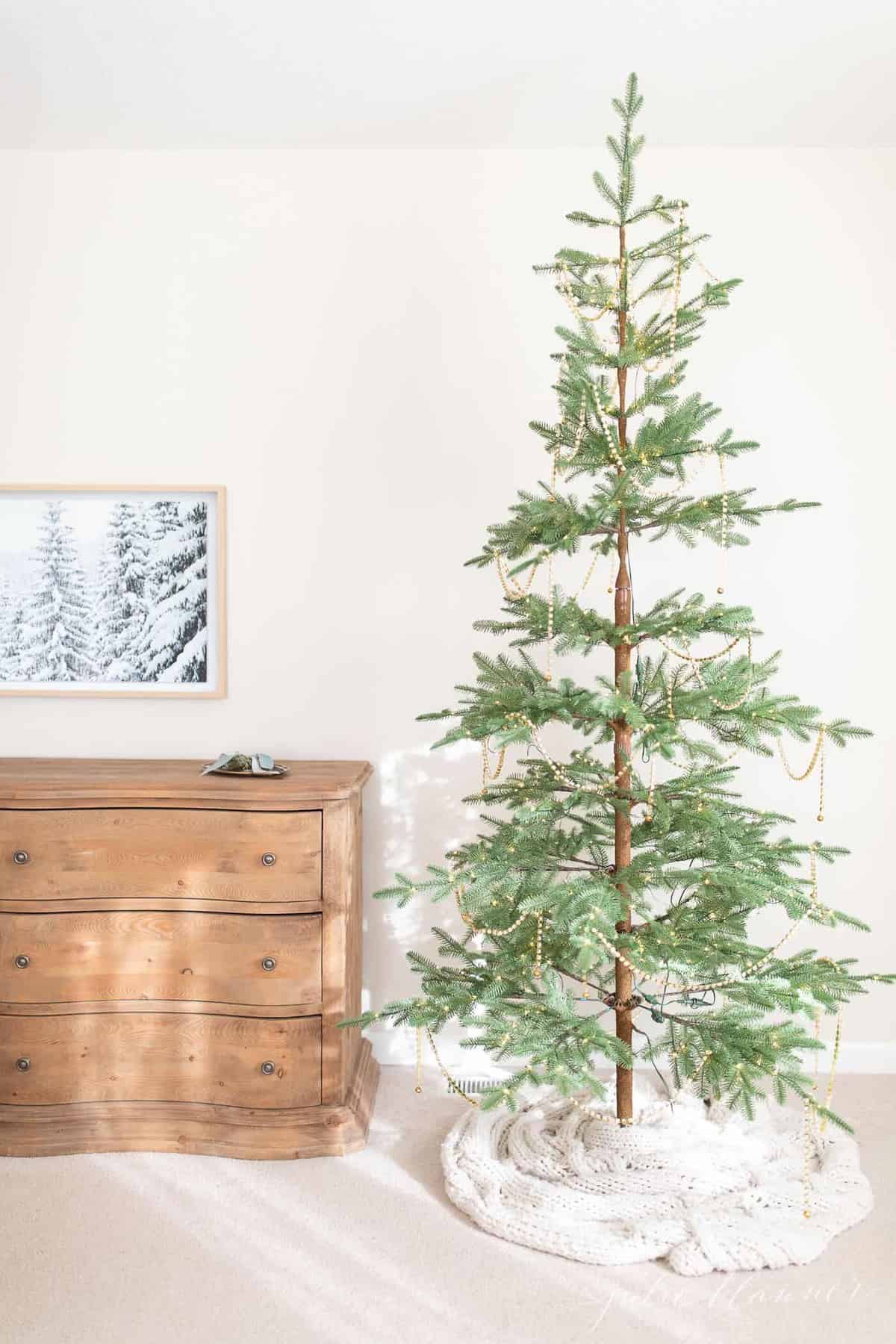 Once again, I'm sharing our Christmas bedroom. You can find inspiration by visiting this year's and last year's Christmas bedroom!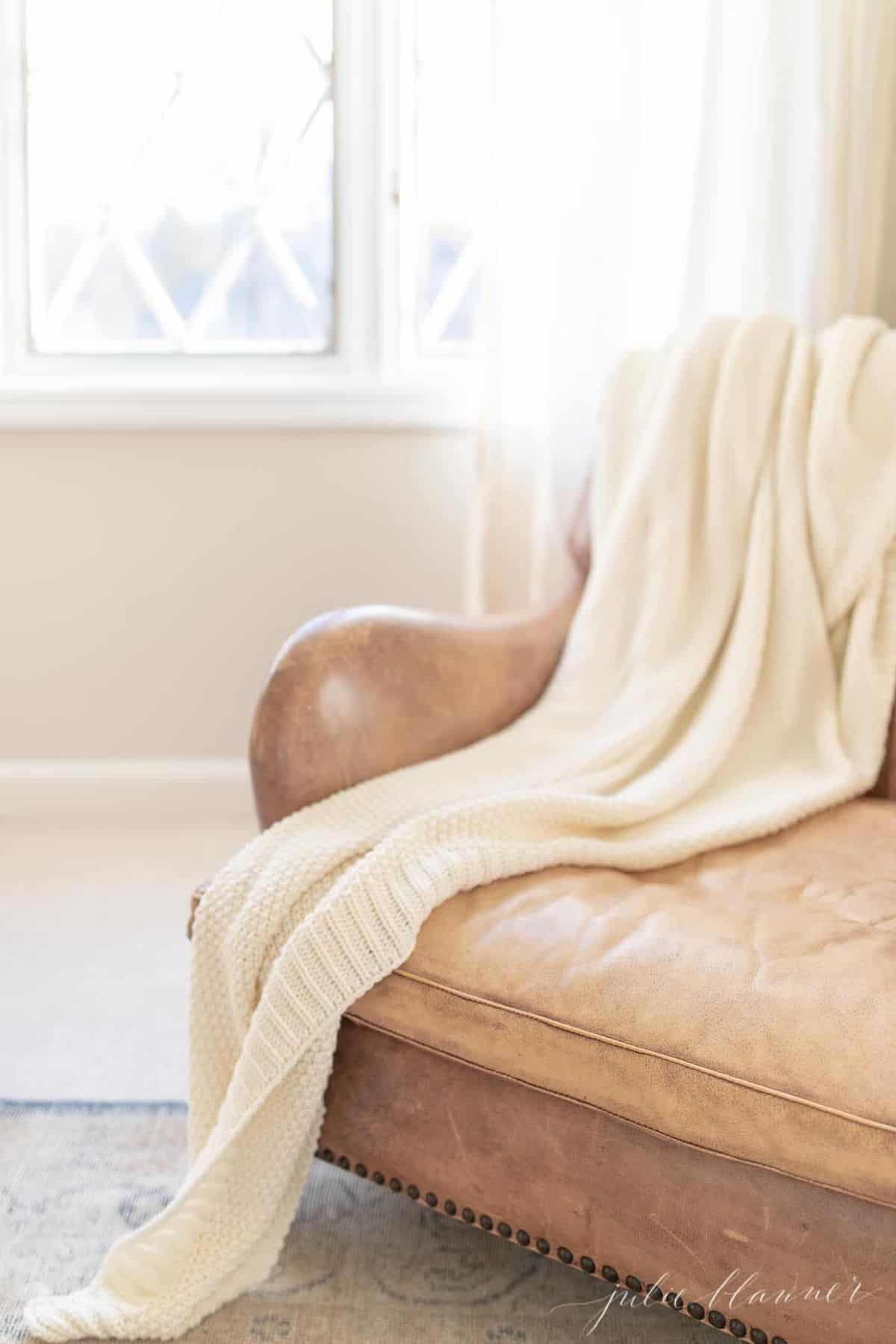 This year, we made one key change to our bedroom – we added a Frame TV! For years I've relied on a TV to help me fall asleep, yet didn't want a little black box in our room.
So, I went from a small 20″ tv to a 43″ tv to fit the space.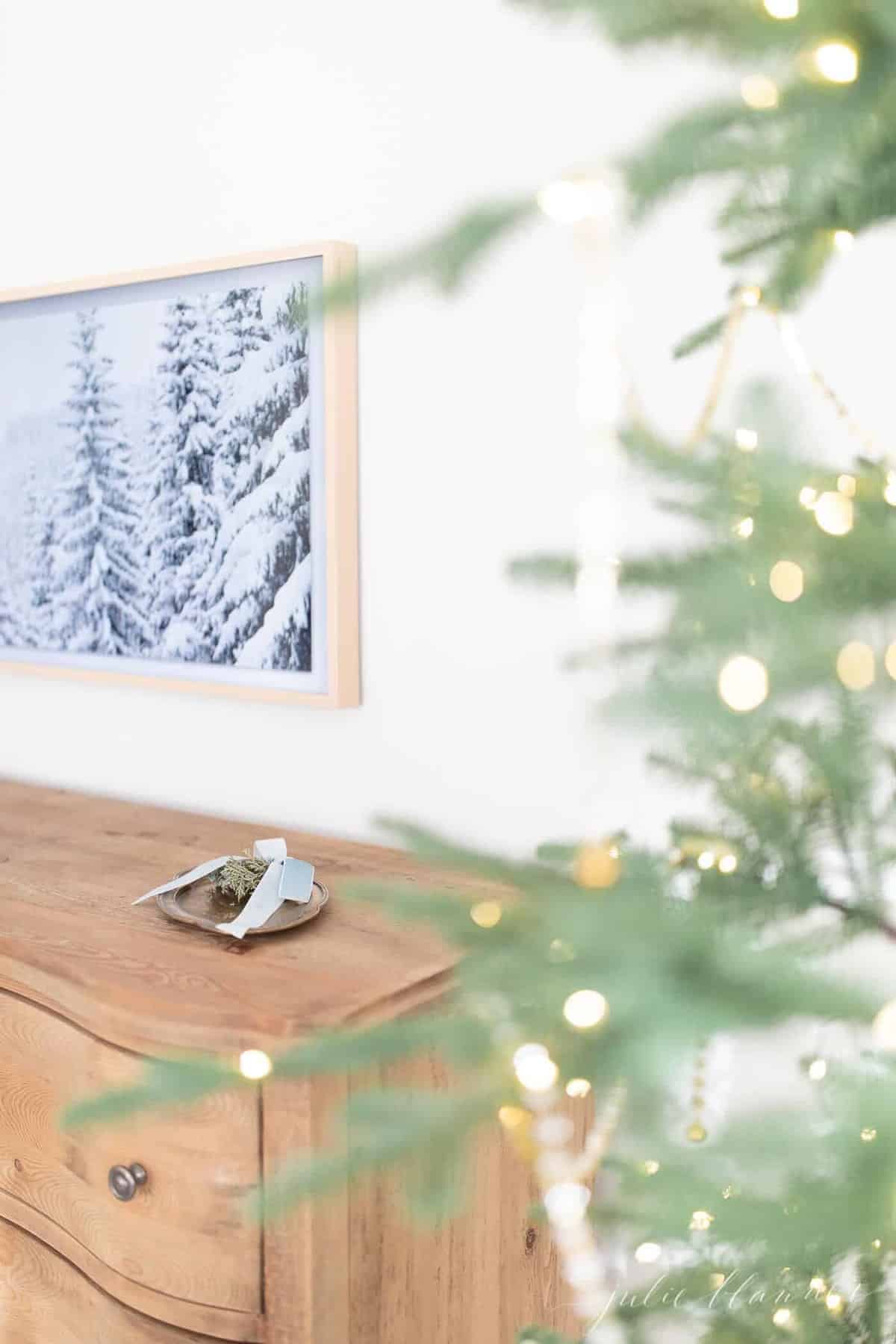 And I have NO regrets!
For the holidays, I updated it with a snowy scene. Over Thanksgiving I added a photograph of the red cabin on my grandparents' farm.
It easily transitions from one season to another – and with my moods!
When it's not in use, it's art, wrapped in an oak frame hanging flush with the wall.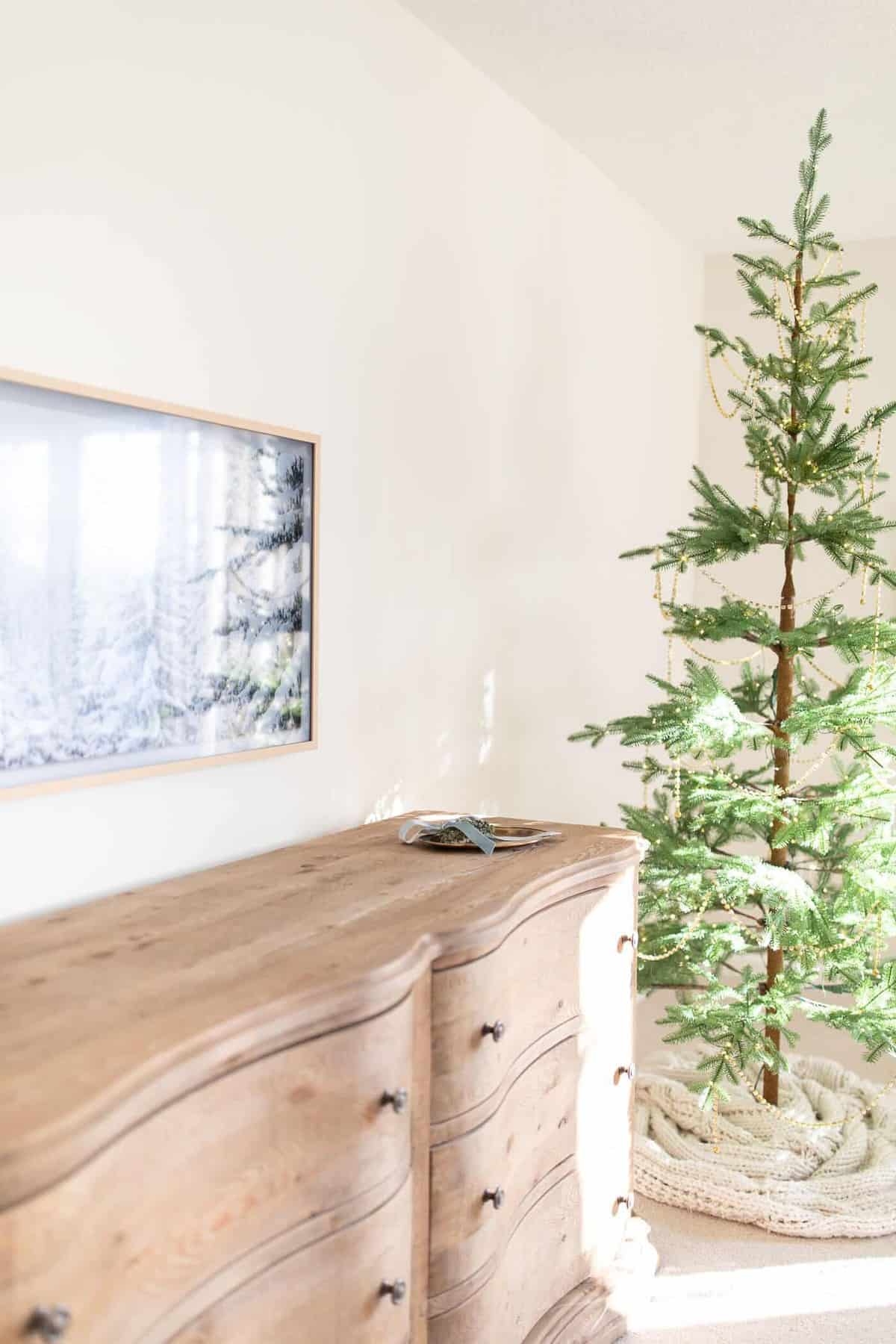 As somewhat of a minimalist, I don't tend to spend a lot on decor during the holidays. I also prefer not to add a lot faux decor that consumes space the remaining 11 months of the year.
Instead, I infuse simple touches like a little swag created with juniper growing in our backyard. To create your own, simply tie two to three stems together.
I paired it with a tied with a remnant of the blue velvet ribbon we used throughout our home for the holidays this year.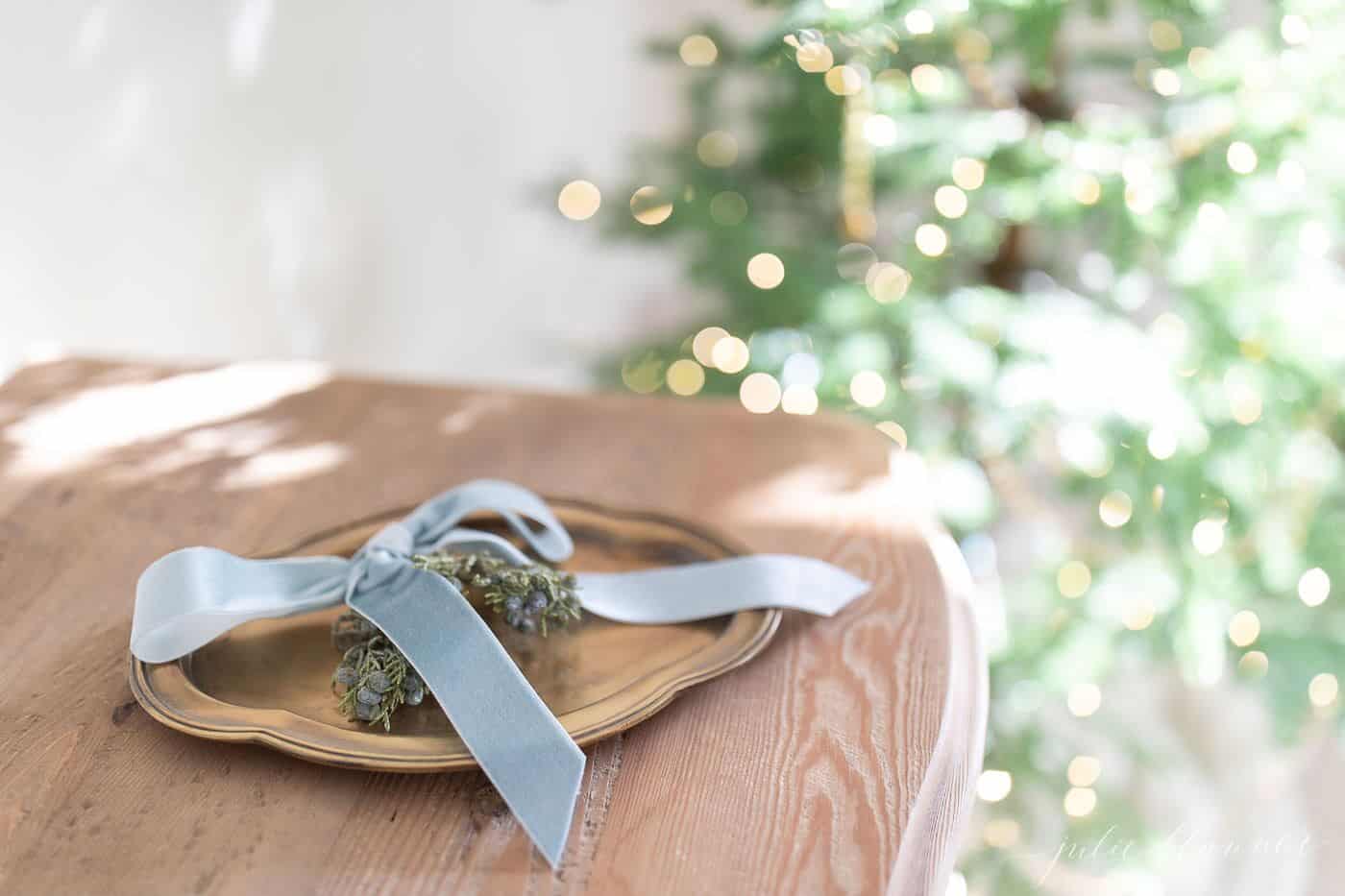 It's a beautiful accompaniment to our wallet / ring tray.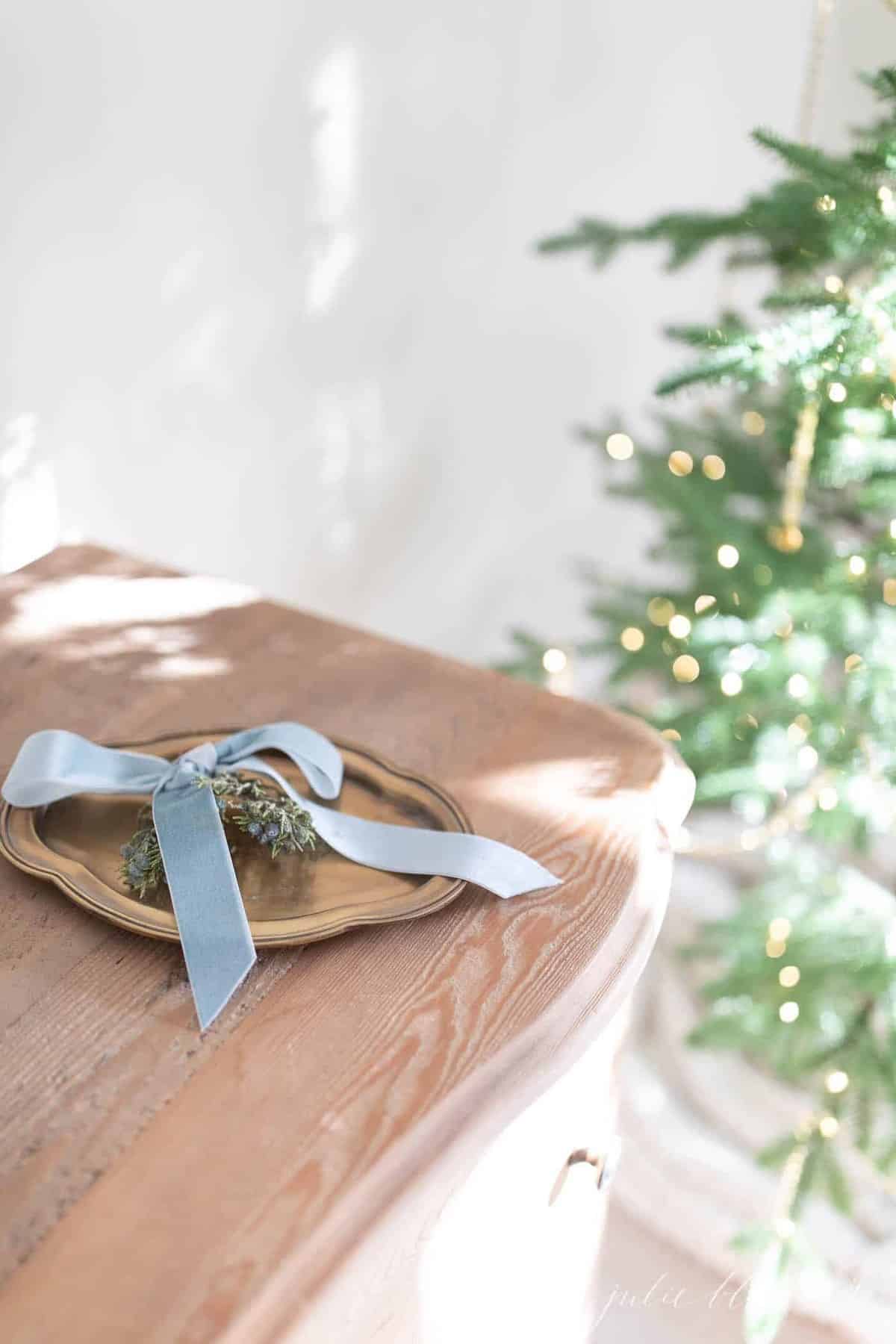 I repurposed the pre-lit Skinny Christmas Tree we used in our family room last year in the bedroom. Left undecorated it's understated, yet magical.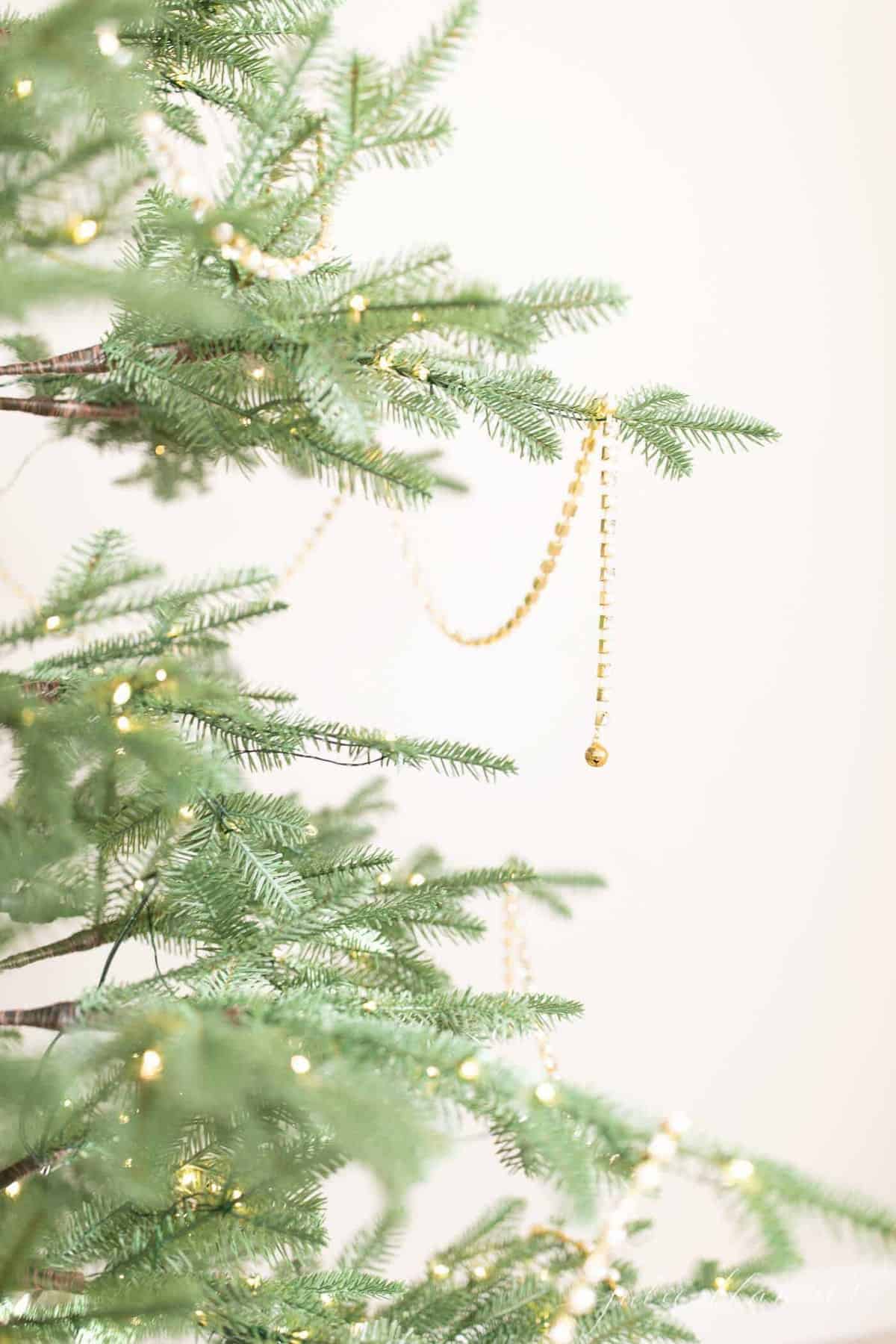 Gold crystal garlands add to the shine. In lieu of a tree skirt I wrapped a cozy knit blanket around it.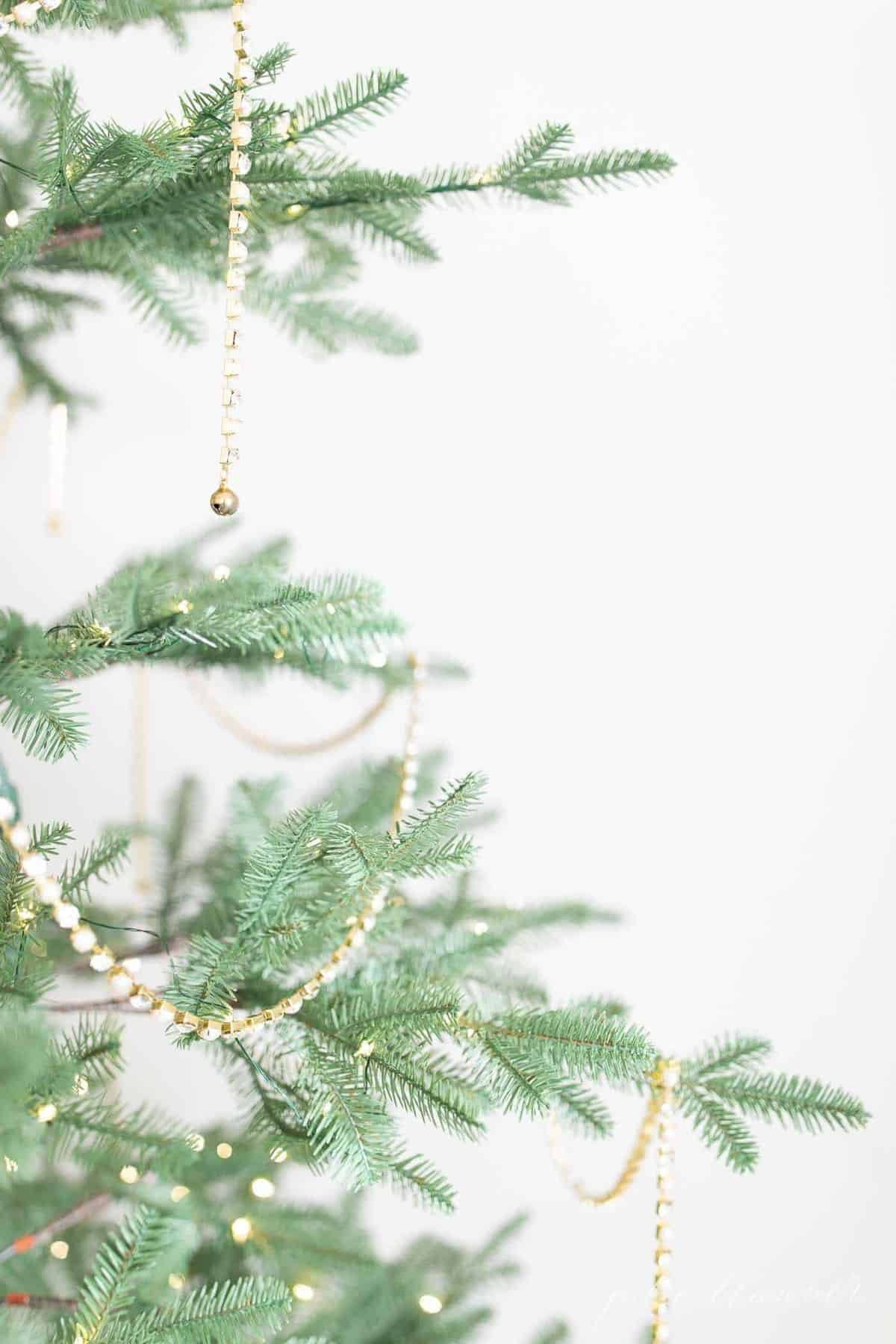 Just above the nightstands I replaced art with juniper wreaths. They add the most heavenly scent and texture for minimal effort.
They juniper pairs well with our dusty blue linen bedding and quilted shams.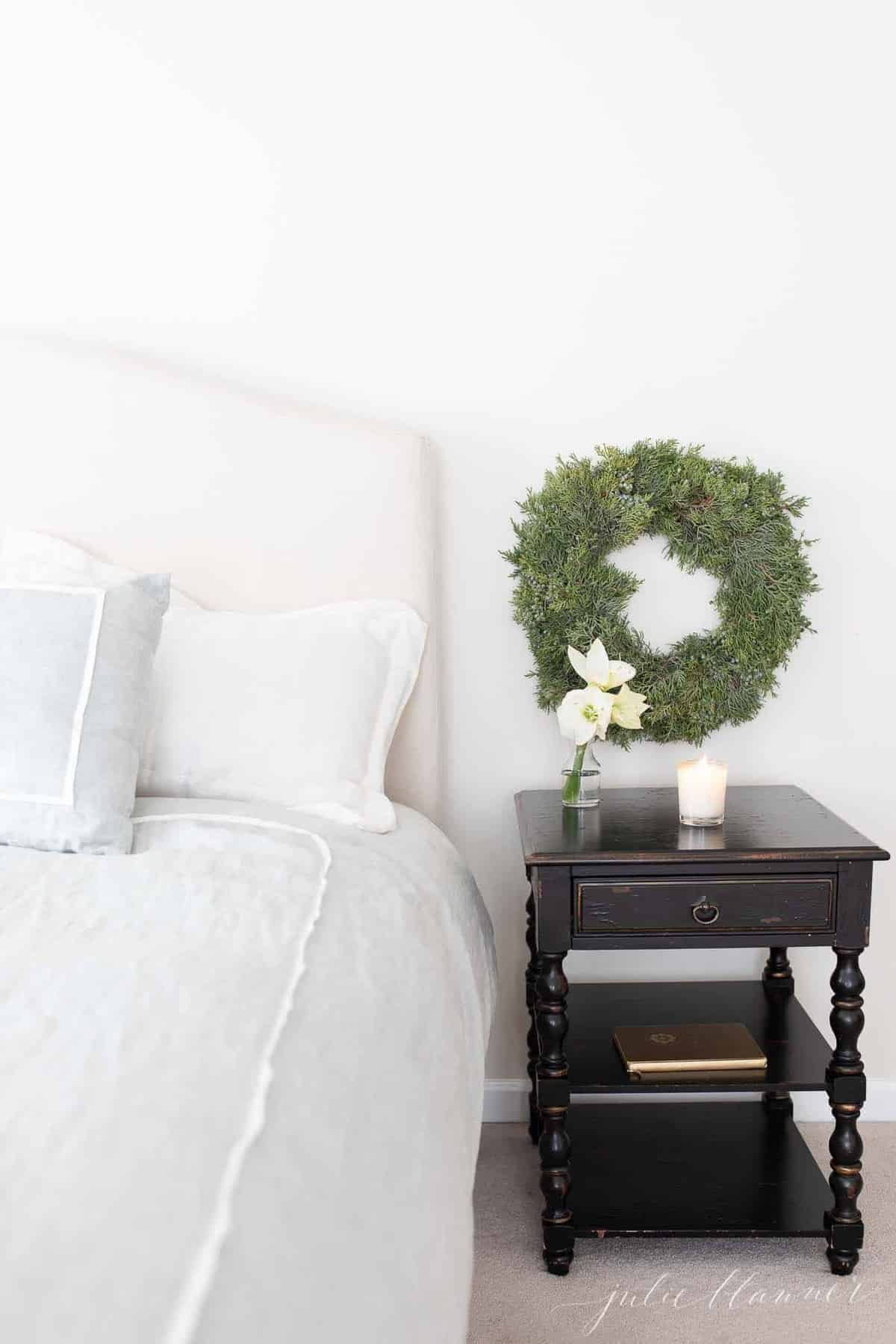 You can see so much more of our home and go behind the scenes on YouTube!
For more Christmas bedroom inspiration, you can see our Christmas 2018 Christmas bedroom below and keep scrolling to visit my friends!
They always offer so many magical ideas!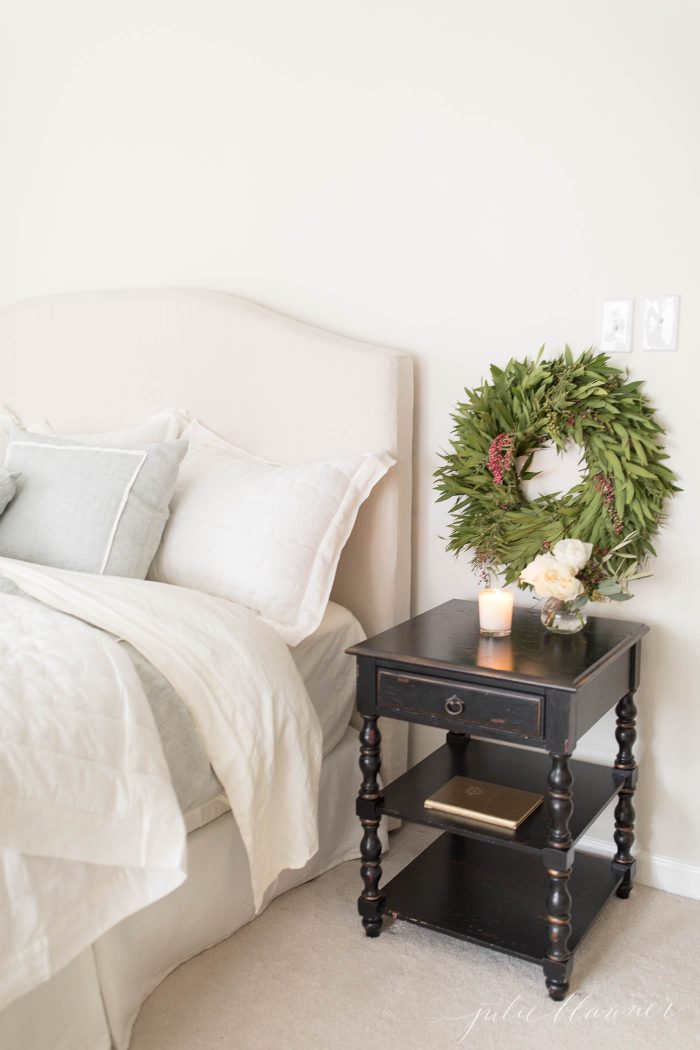 Y'all seemed to love the Christmas Lights in our Bedroom so much last year that I didn't even try to top it. While I do miss those little pre-lit trees, I also have fun mixing it up from one year to the next. I once again took a simple approach to decorating our bedroom for Christmas.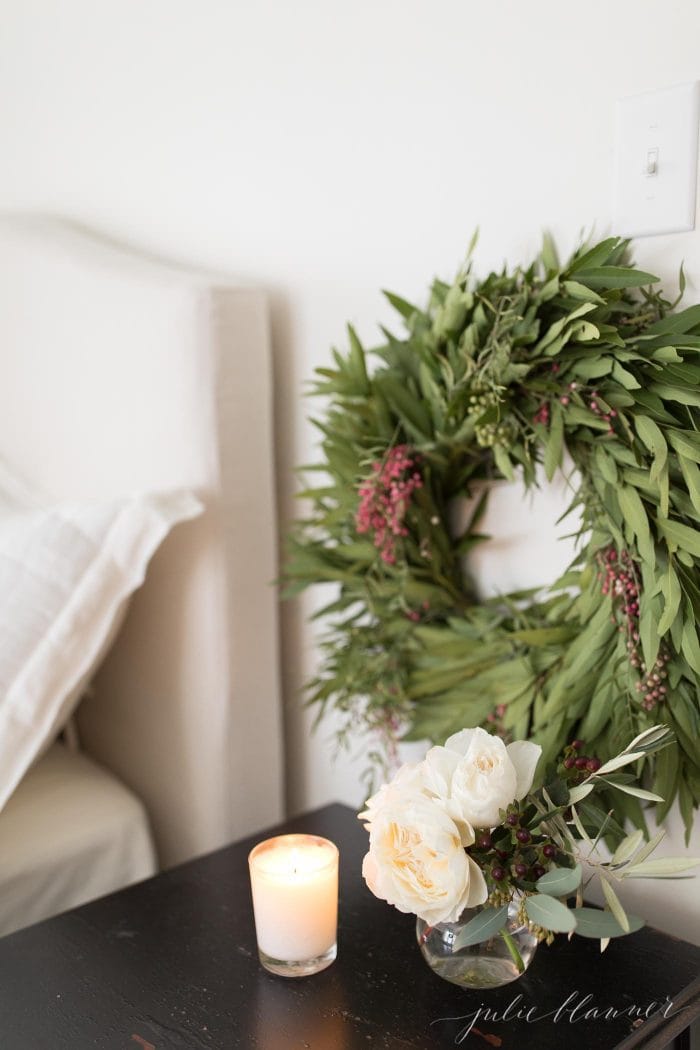 Rather than adding Christmas lights, I added Christmas candles this year. They make a pretty display for the holidays and are not only set on a timer, but coordinate and turn off with the click of a button. Adding candlelight feels so magical for the holidays, especially as the sun goes down.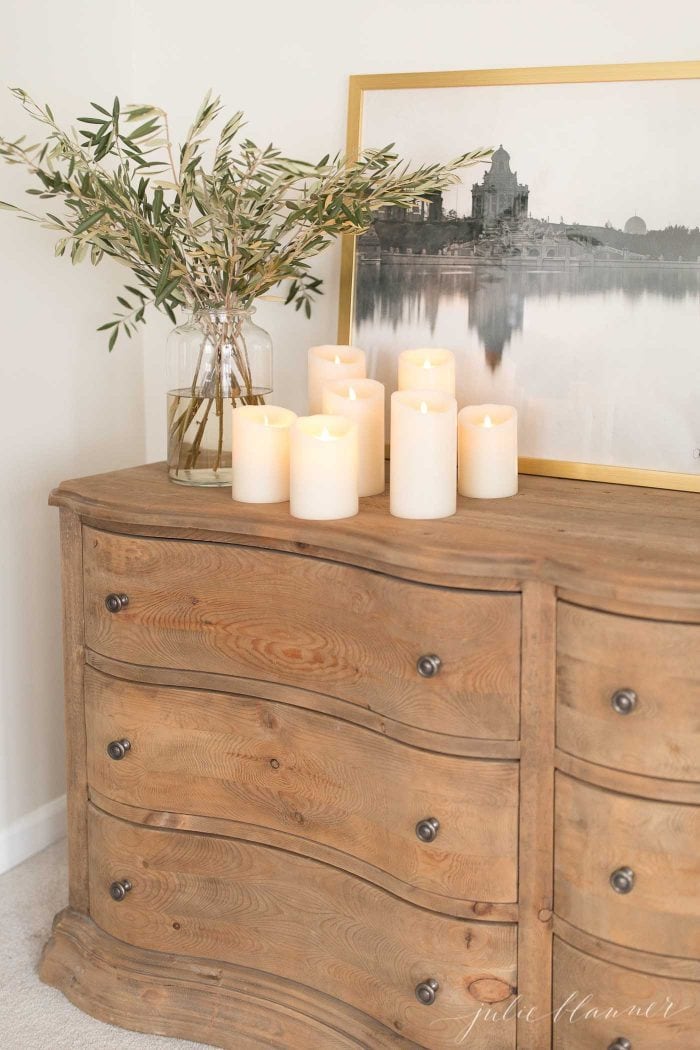 This year I also replaced the Framed Christmas Decor Tree Printable above our nightstands with fresh wreaths made of pepper berry, bay leaves and eucalyptus. It's such a quick and easy change to replace art with wreaths and adds a lovely Christmas scent as well!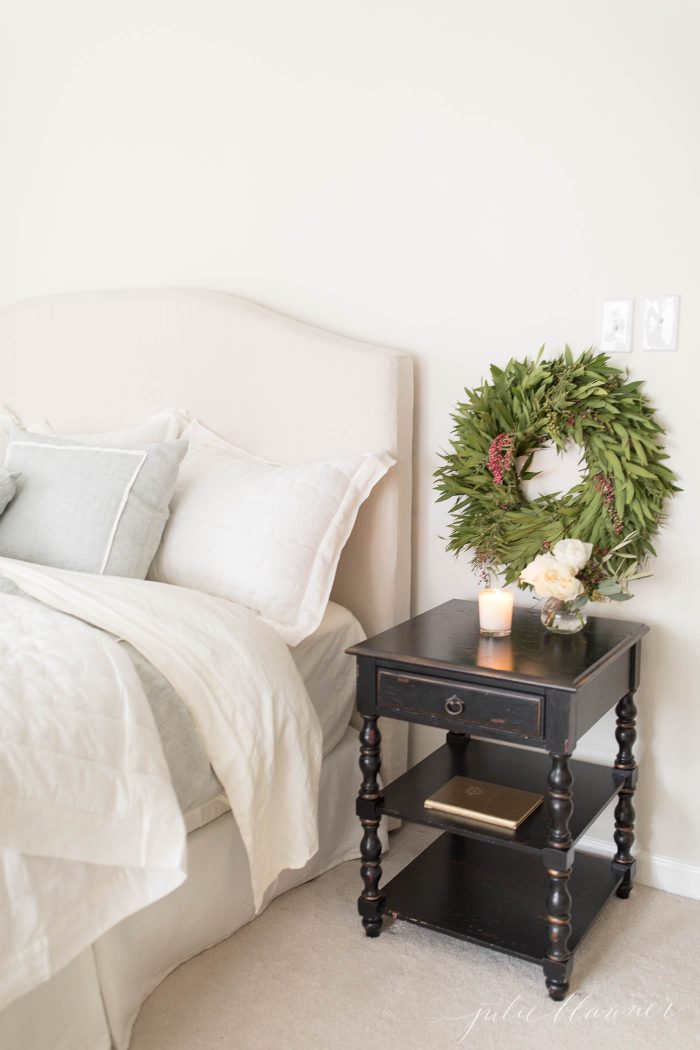 I also hung a wreath on our window. There's no reason for a pre-lit Christmas wreath when battery operated fairy lights do the trick! It subtly illuminates the wreath day and night making it feel festive.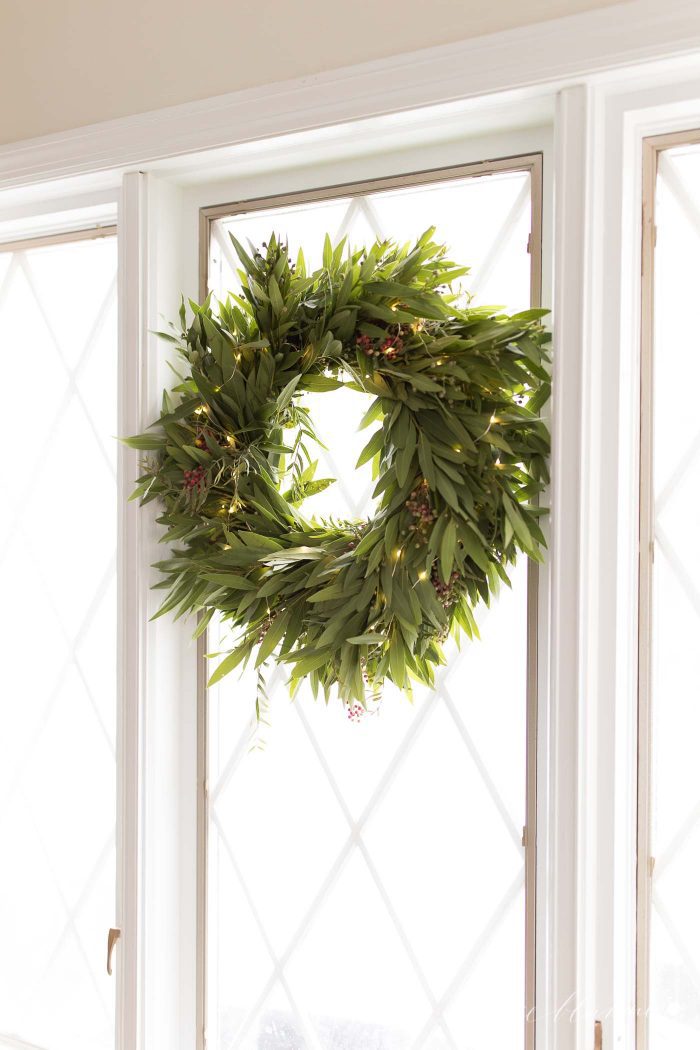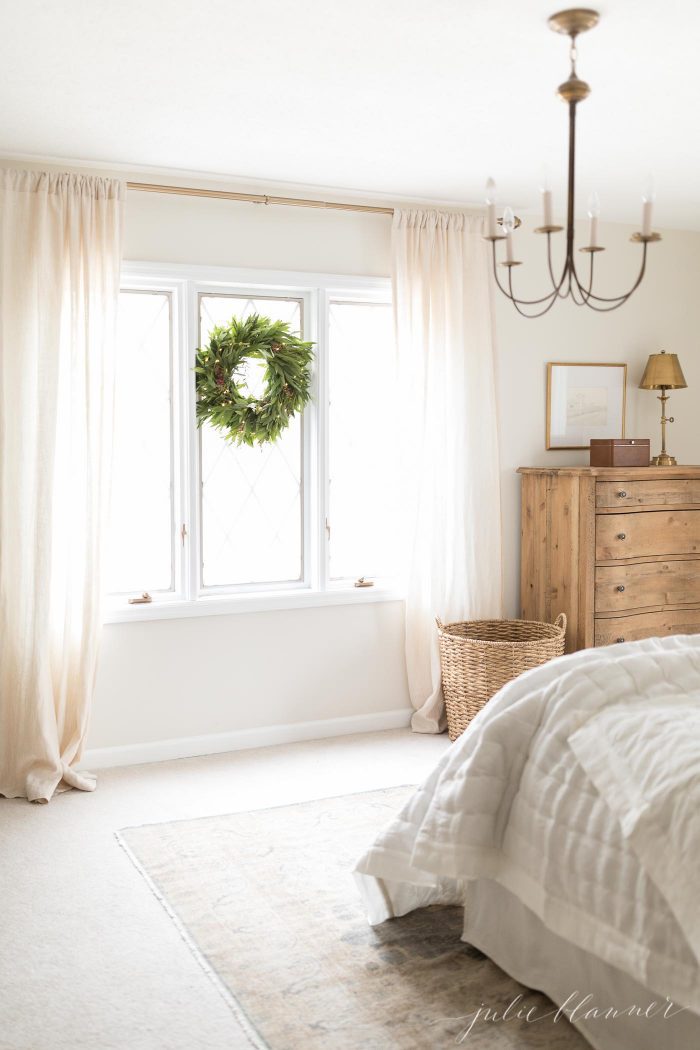 To make it feel warm and cozy, I added an additional layer – a linen and viscose quilt. It makes it feel like a quiet retreat, we just need a fireplace!
One of the most frequently asked questions I receive when sharing our fresh Christmas decor is how I keep it fresh. You can learn How to Keep Live Christmas Wreaths and Live Garlands Fresh here.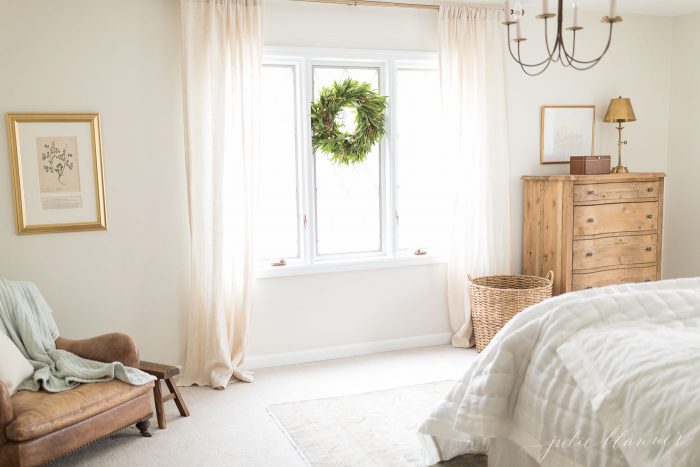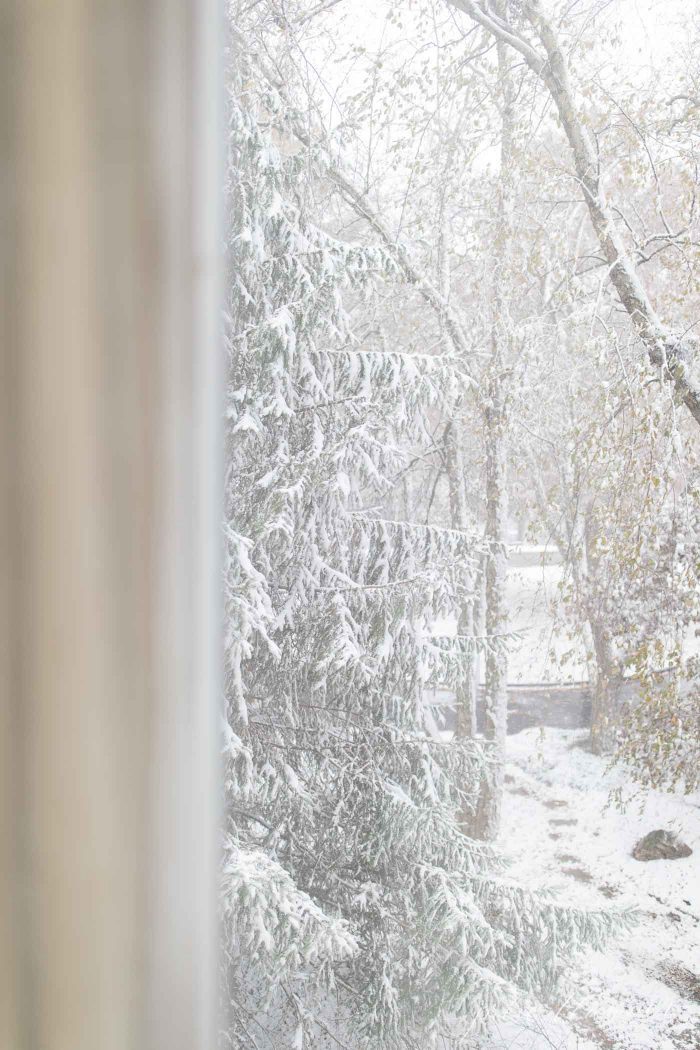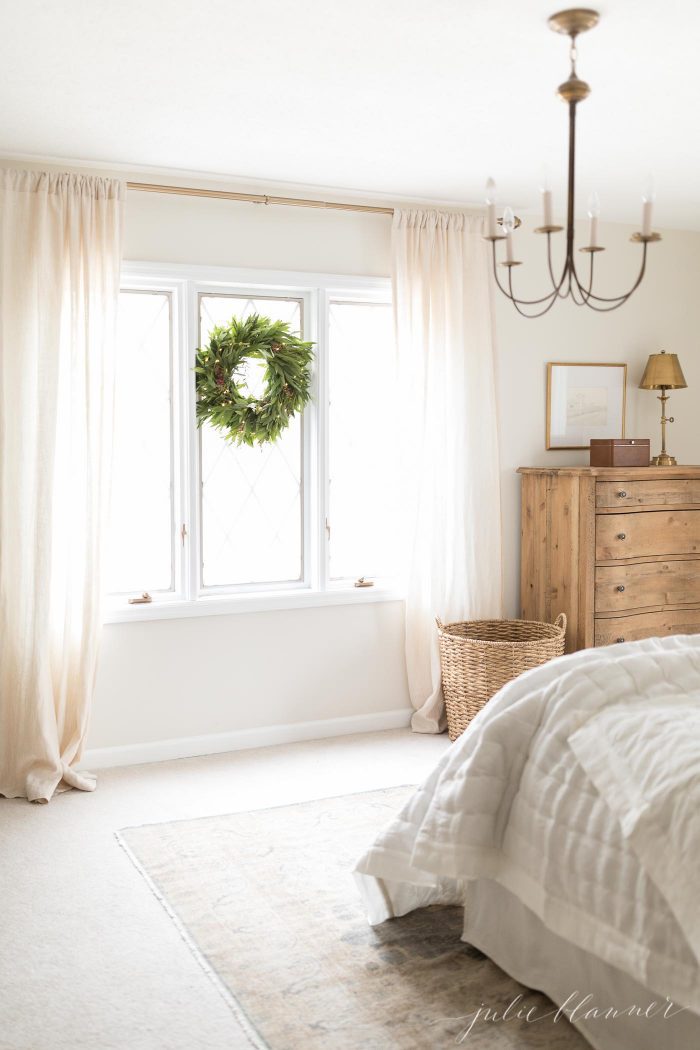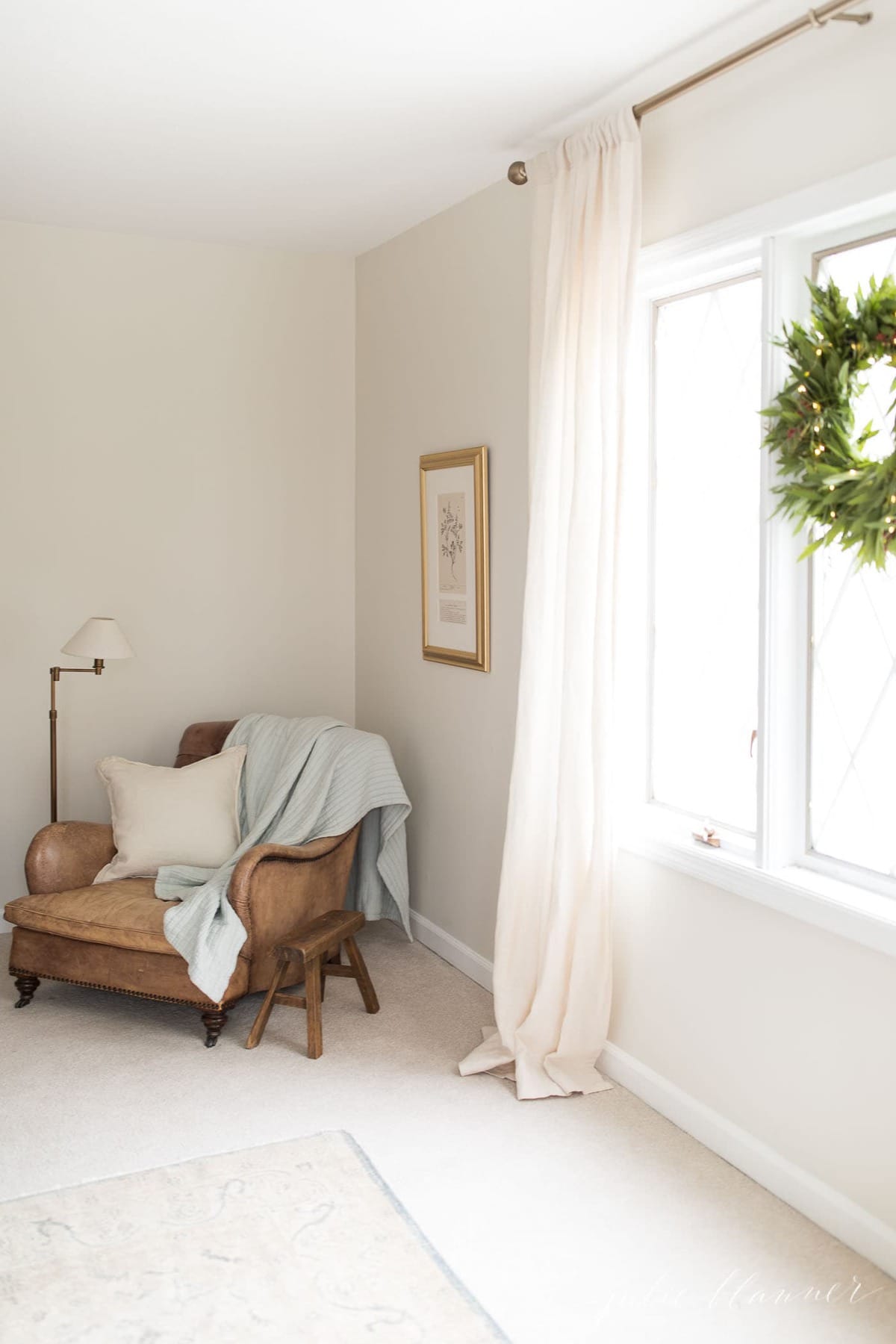 Let's keep in touch! Receive exclusive content, including never-seen-before photos, our favorite home decor DIYs and more!