All is Calm, All is Bright | Christmas Home Tour at Night
Step inside the lake cottage – at night, for a tour of our Scandinavian inspired Christmas decorations. The lights are glowing and the fire is roaring!
There's something about the magic and glow of Christmas lights that bring the joy of the season to life.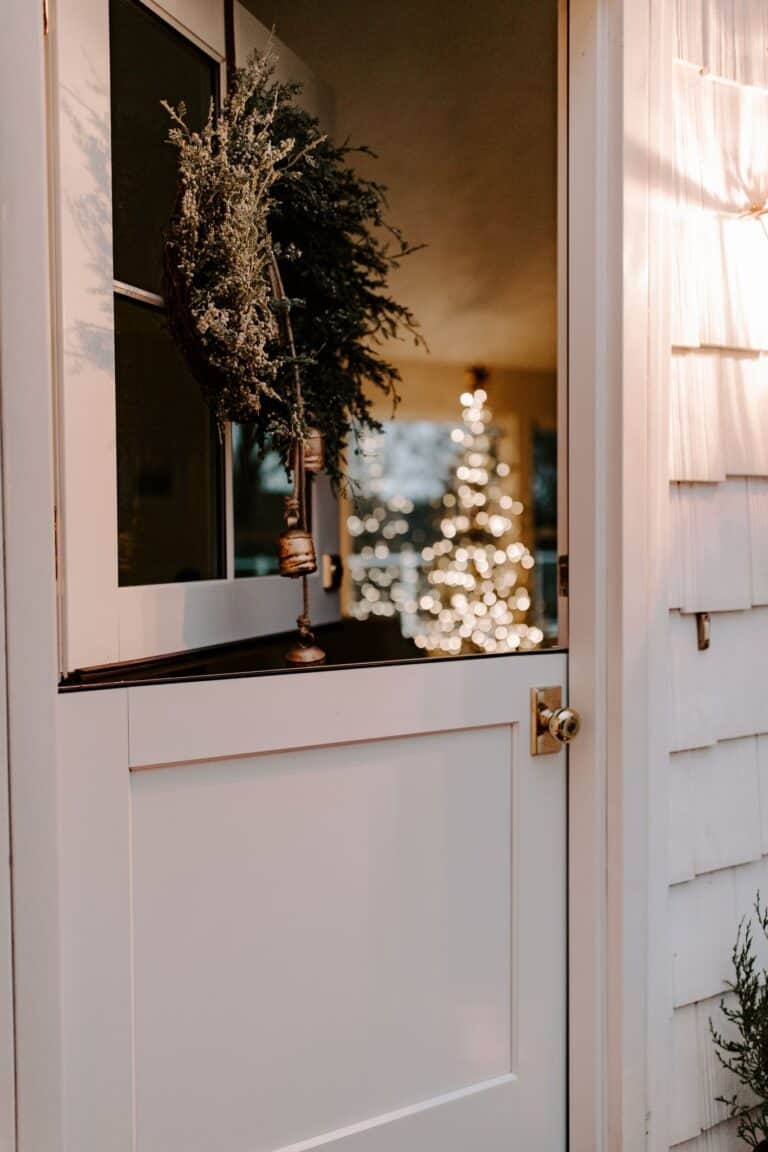 One of the best parts of Christmas for our family is the lights. We can't get enough! We love the magical glow of Christmas both indoors and out.
I'm so grateful for the cozy, warm feeling of our home all aglow and I'm excited to share it with you today!
All Aglow
Nat King Cole captured the magic of Christmas when he sang those "tiny tots all aglow" lyrics, didn't he? The excitement and warmth of this season truly lights up our home and the eyes of our little girls!
I don't often take photos of either of our homes at night. As much as I enjoy taking and sharing photos with you, I find night time lighting situations to be difficult to capture. On a whim, I took a few with my phone and captured this tour on video – with many areas of our home that aren't seen in these photos – so don't forget to watch!
With that said, I'm learning every day and I love sharing the small, special moments in our Christmas home with you.
Today I'm taking you on a tour of our home on a glowing, snowy evening.
Grab a cup of homemade hot chocolate and come on in!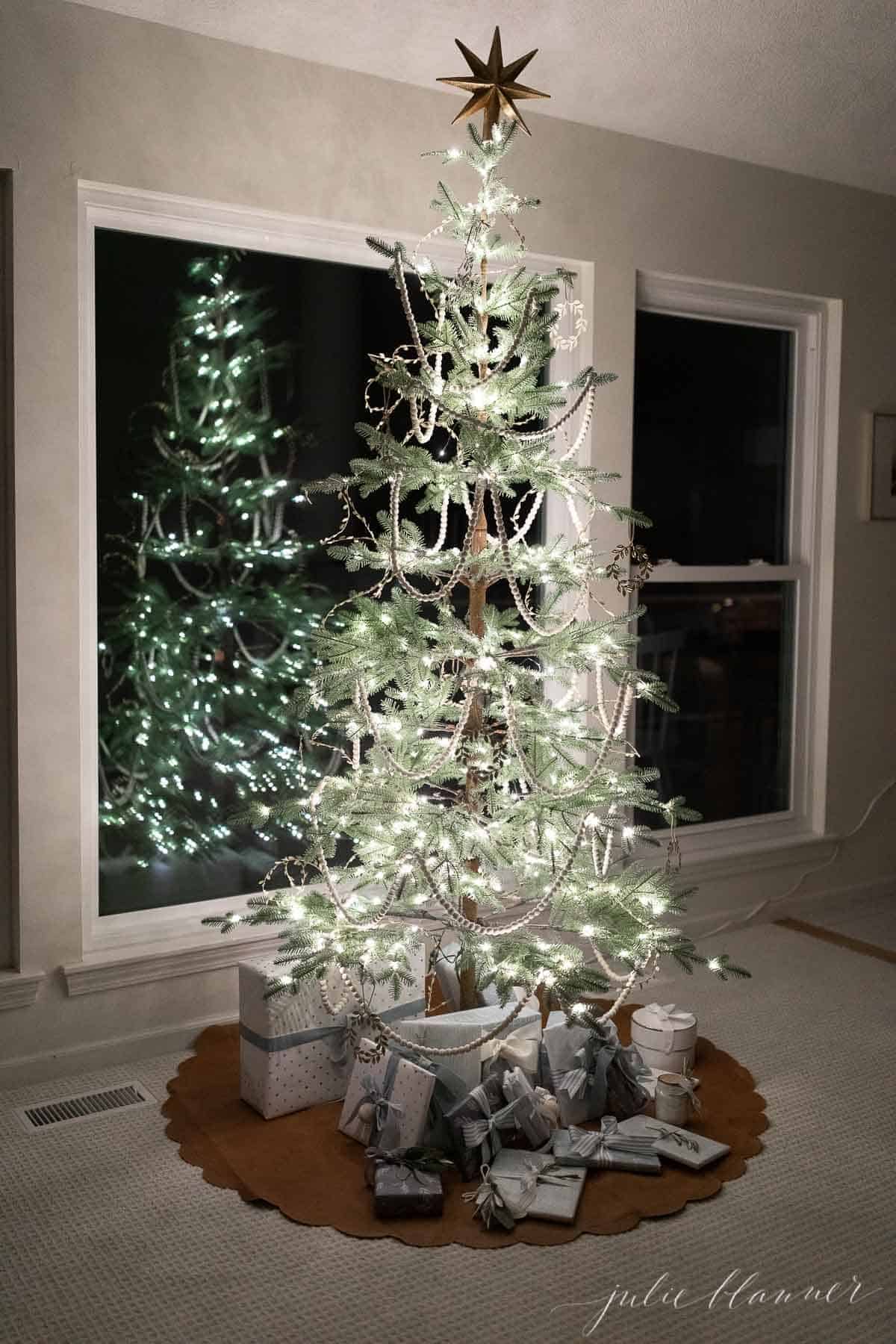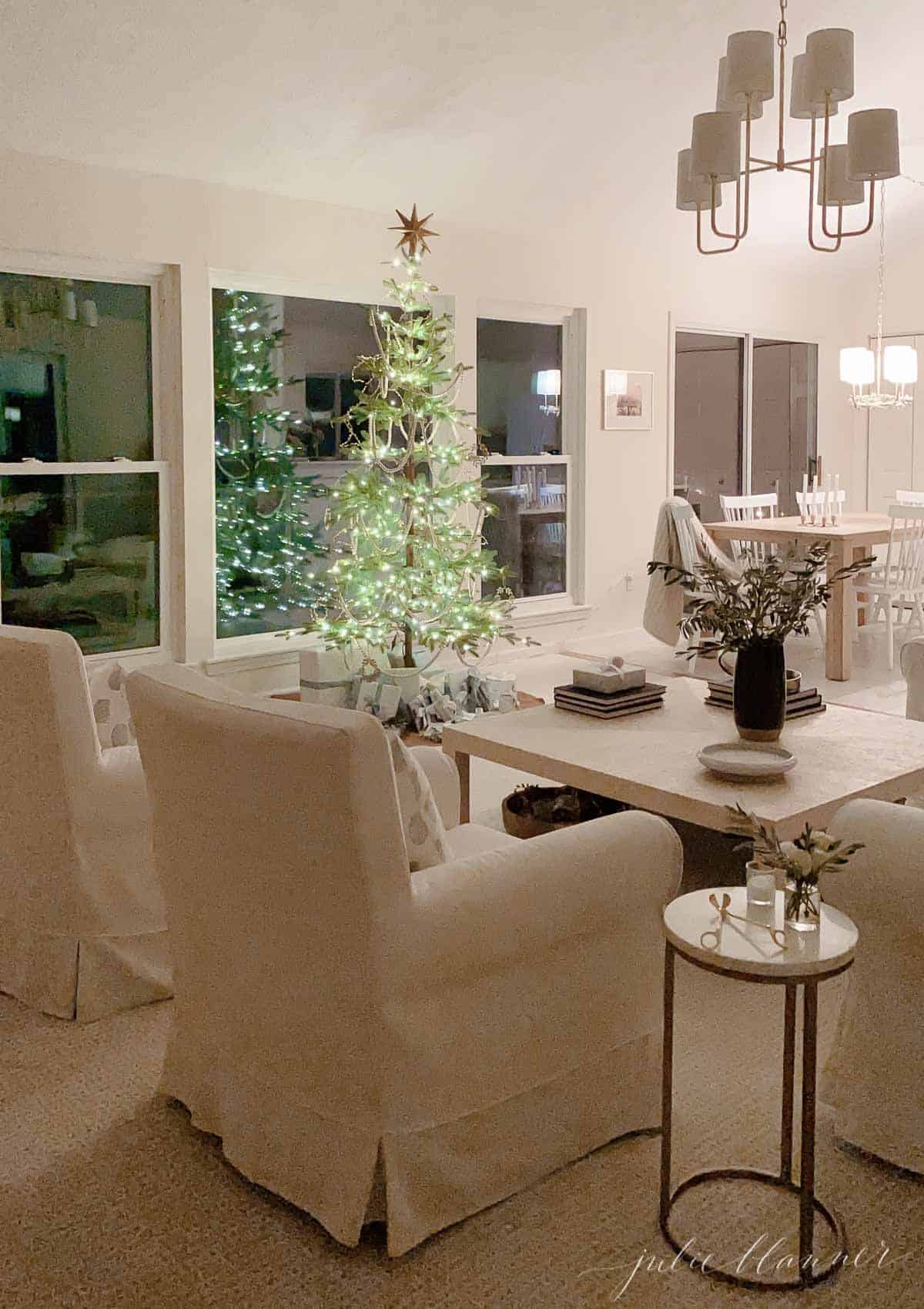 Candlelit Elegance
Beyond the twinkling Christmas lights that we include throughout our home, I love candles (both real and faux) for an added layer of warm glowing light.
This pretty gold candle centerpiece and glass hurricanes on both the outdoor dining table and at the front door of the cottage add charm and reflect the lights.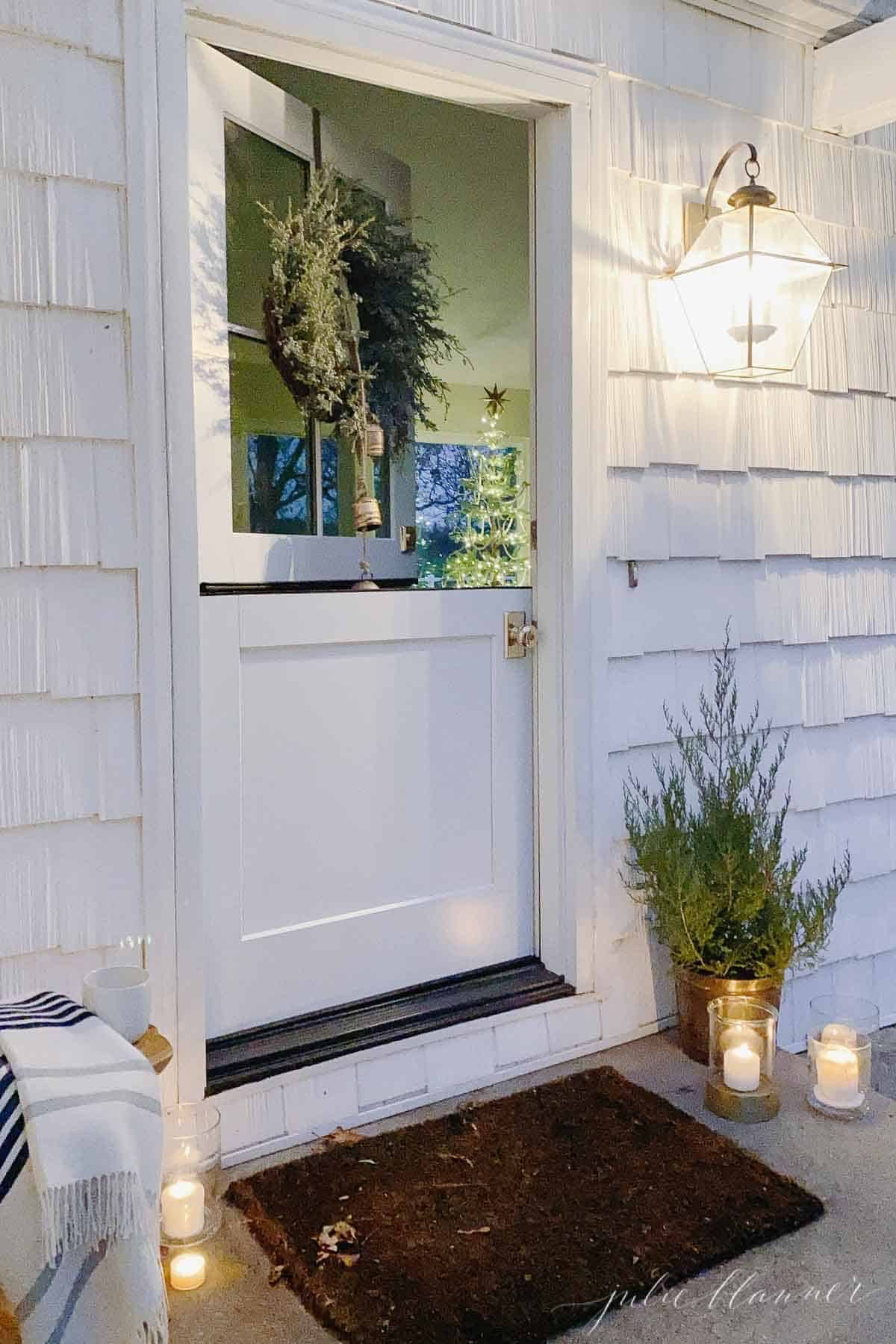 Warm and Cozy
As I have discussed in previous posts, I am a bit of a minimalist. However, that doesn't mean that my home is stark or cold! Get my best tips for creating cozy minimalism right here.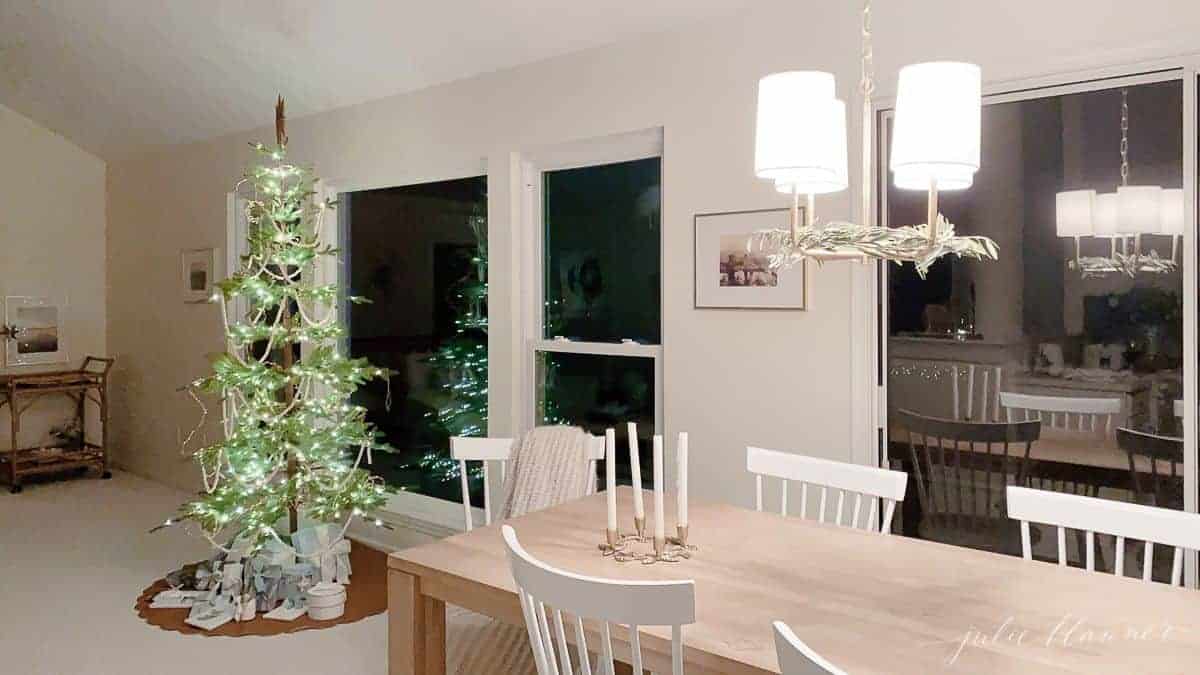 Because I am not one for storing and keeping crates and bins full of decor from year to year, I love to decorate fresh. I love the warmth and fragrance of fresh greenery, and that's what we incorporate each year!
I added fresh and simple olive branches to the lighting throughout the house. It was a warm and simple touch that really brought everything to life!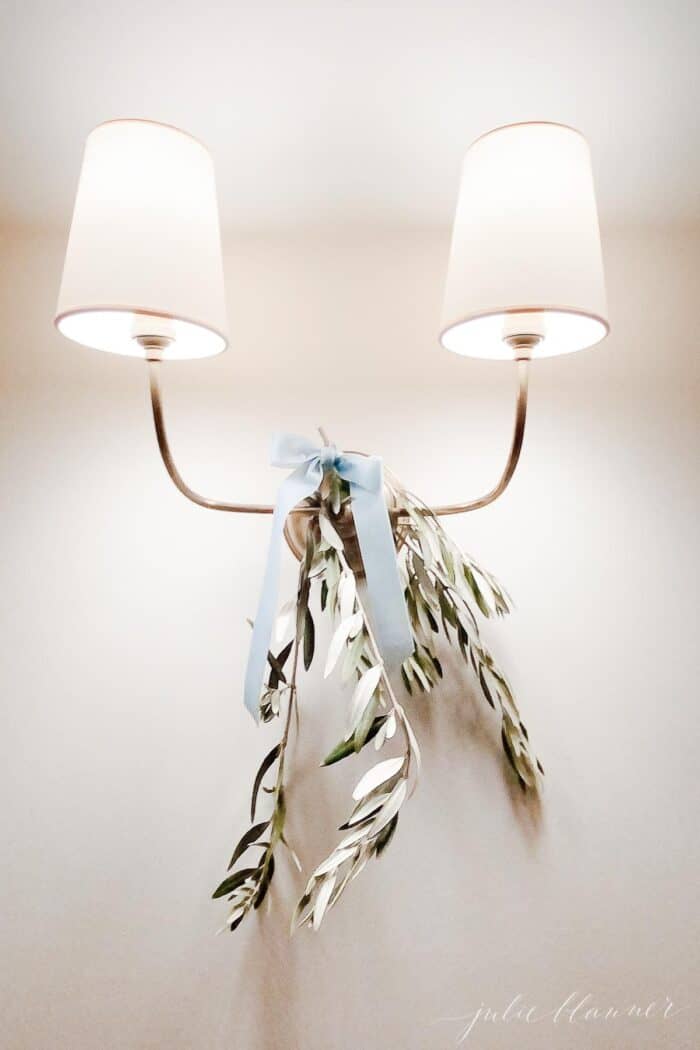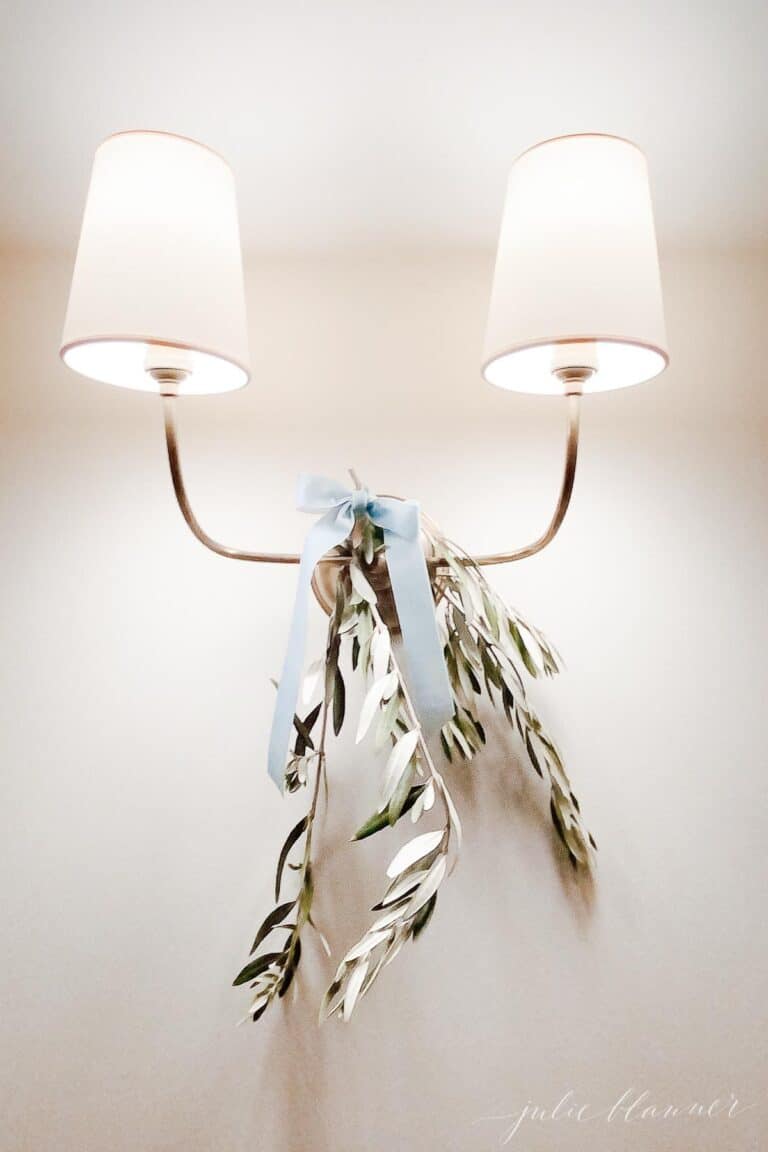 This year we kept the tree very simple and minimal with a Scandinavian feel. The girls added a variety of ornaments and together with the lights it's a quiet, glowing look that we love.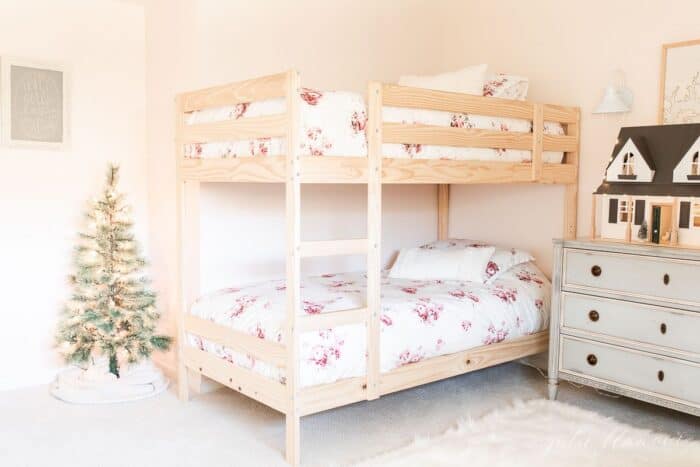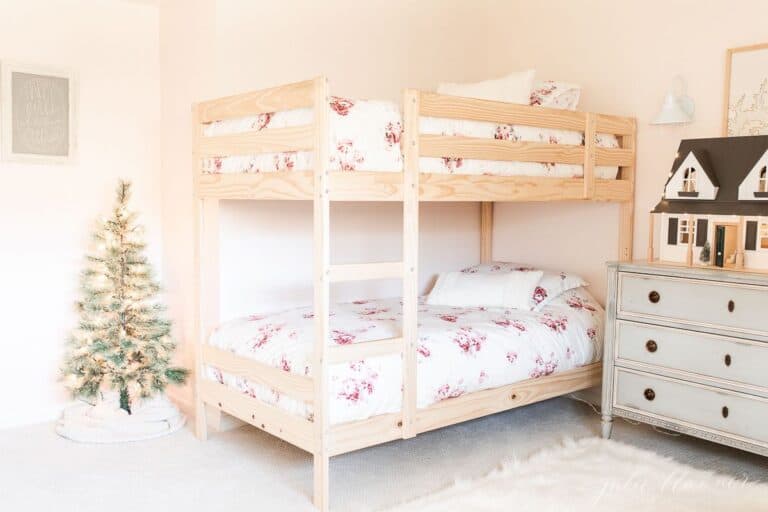 Bedrooms Can Glow, Too
Often, bedrooms don't get much decorations for Christmas because they are not the public rooms that everyone sees when they come to your house. However, our entire family loves falling asleep and waking to a little twinkling magic!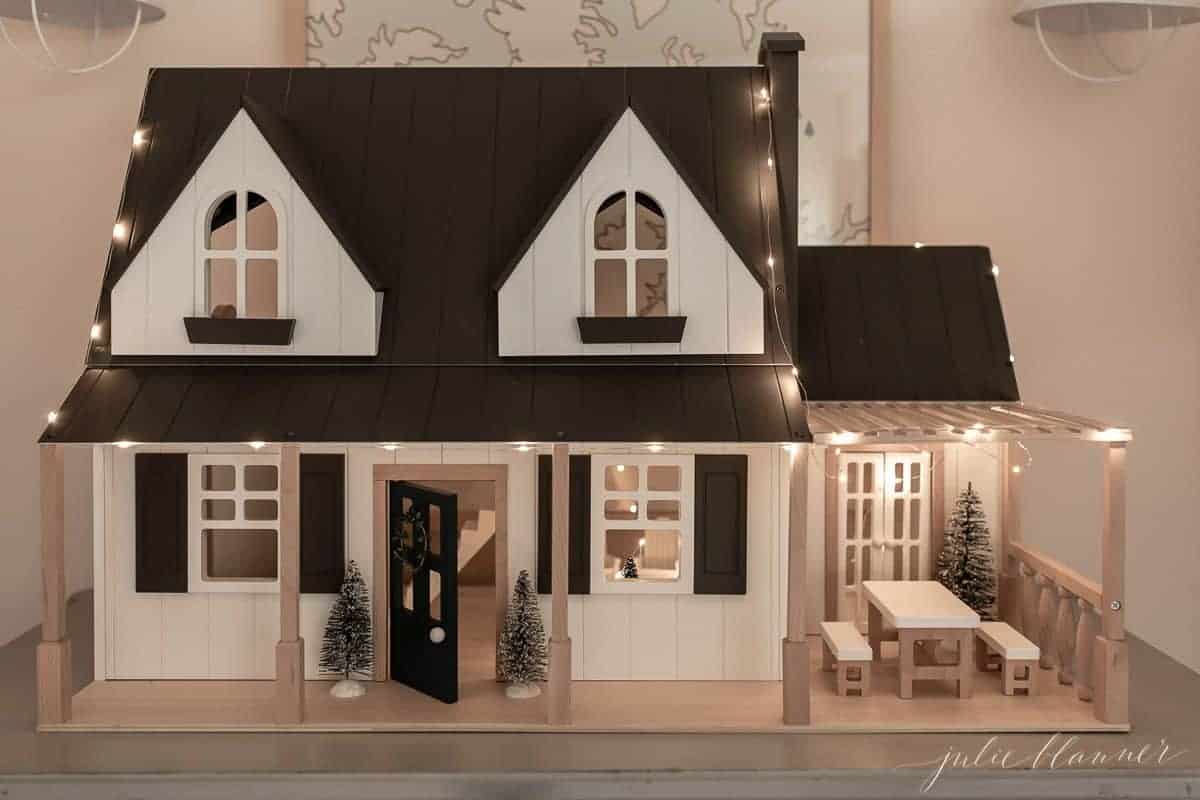 We added a small tree and this darling dollhouse in the bunk room for a little magic for the girls to wake up to. The tiny fairy lights strung on the farmhouse was the perfect touch!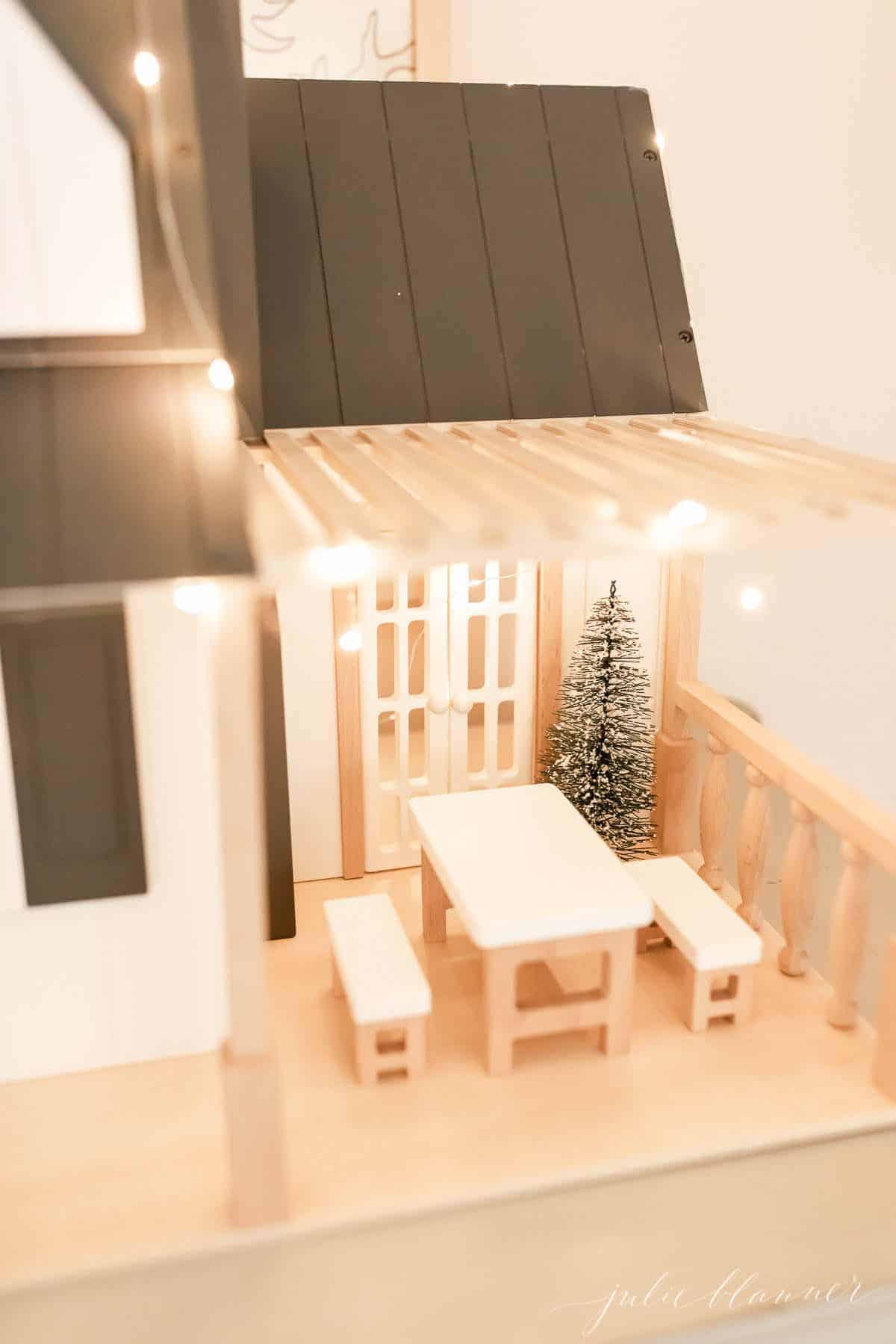 Candlelit Dining
Another area of our home that I love to add a little glowing magic is the dining space. Because we spend so much time outdoors at the lake cottage, we tend to gather here for all our meals.
It's easy to make this space feel special with fresh greenery and candles throughout the season. The view from here is beautiful, and we love to look out at the snow and the Christmas lights in the chilly evenings.
Blessed is the season that engages the whole world in a conspiracy of love. – Hamilton Wright Mabie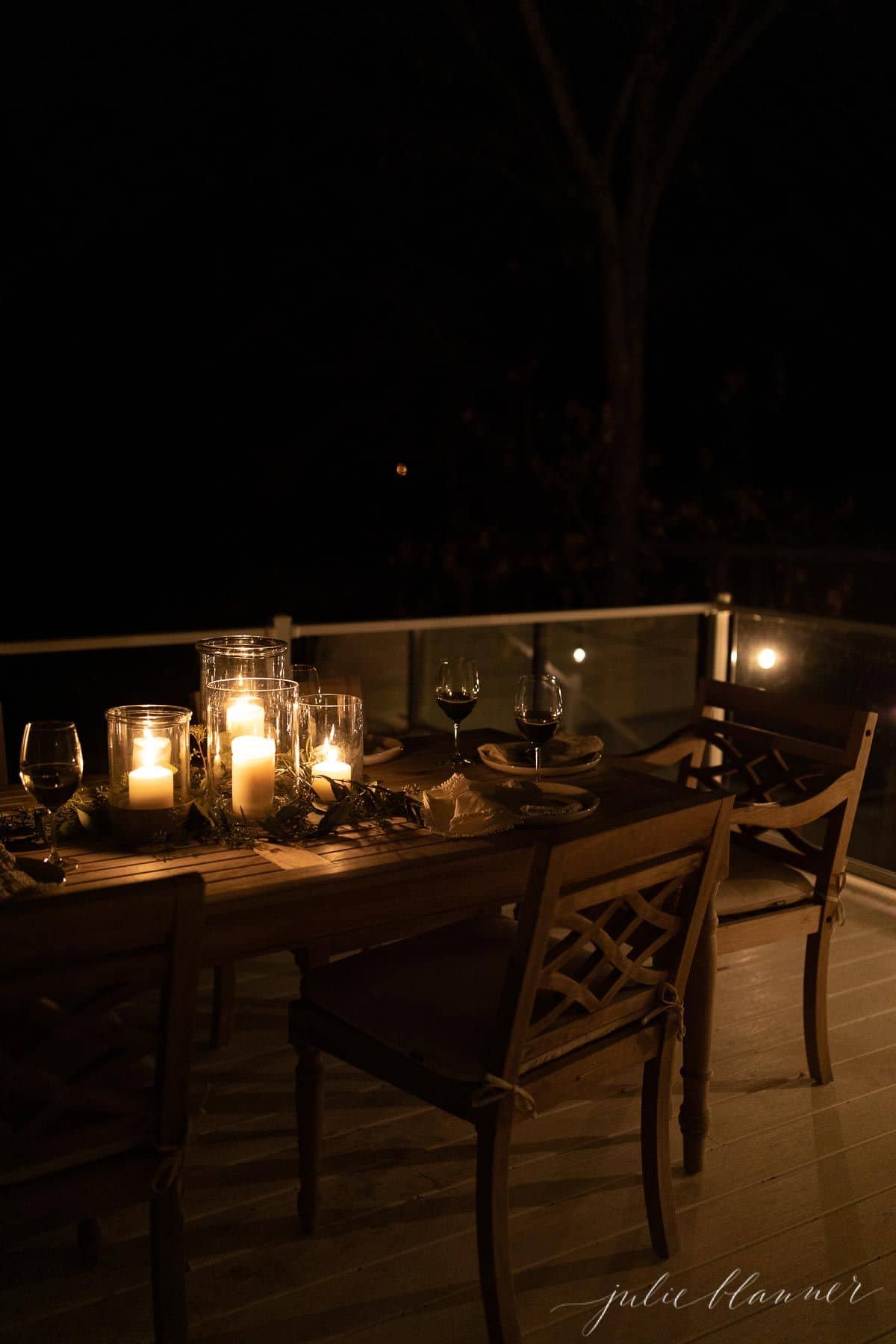 Simple yet Magical
We have also been enjoying our Solostove and these incredible twinkling cascade lights throughout this season. We treasure the nights when we are cozied up around the fire and enjoying the holiday!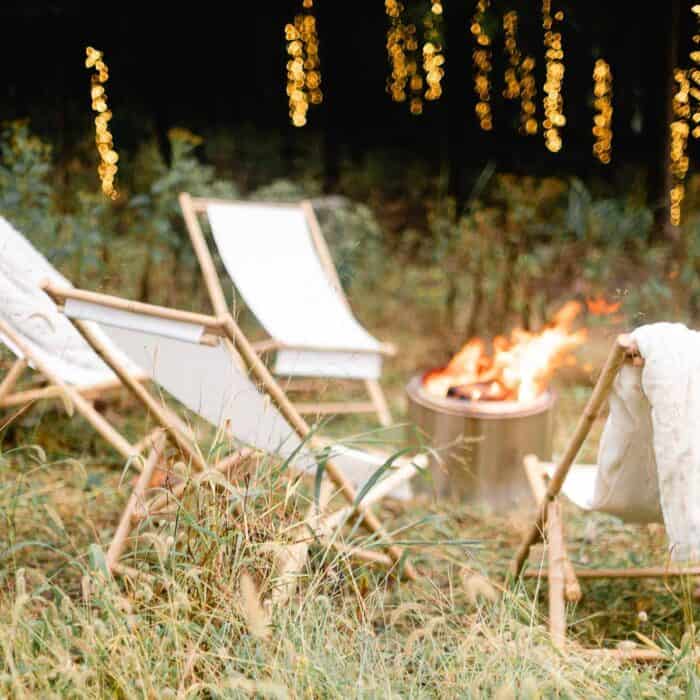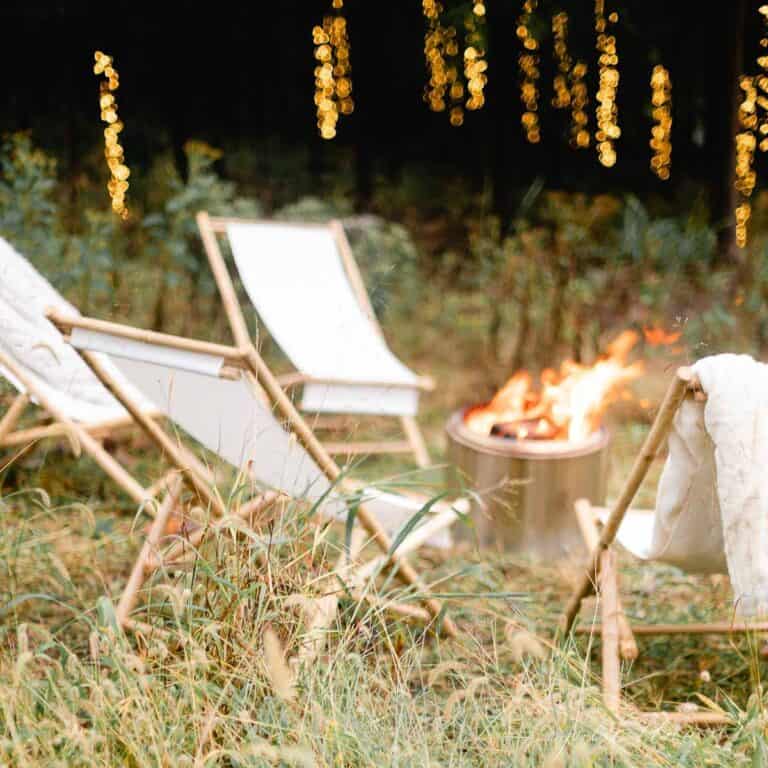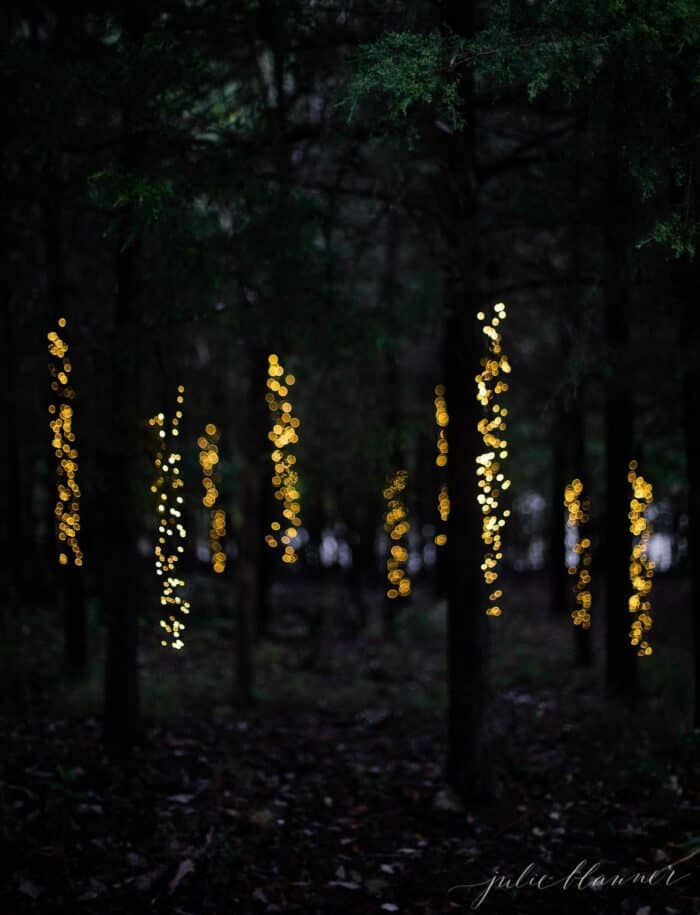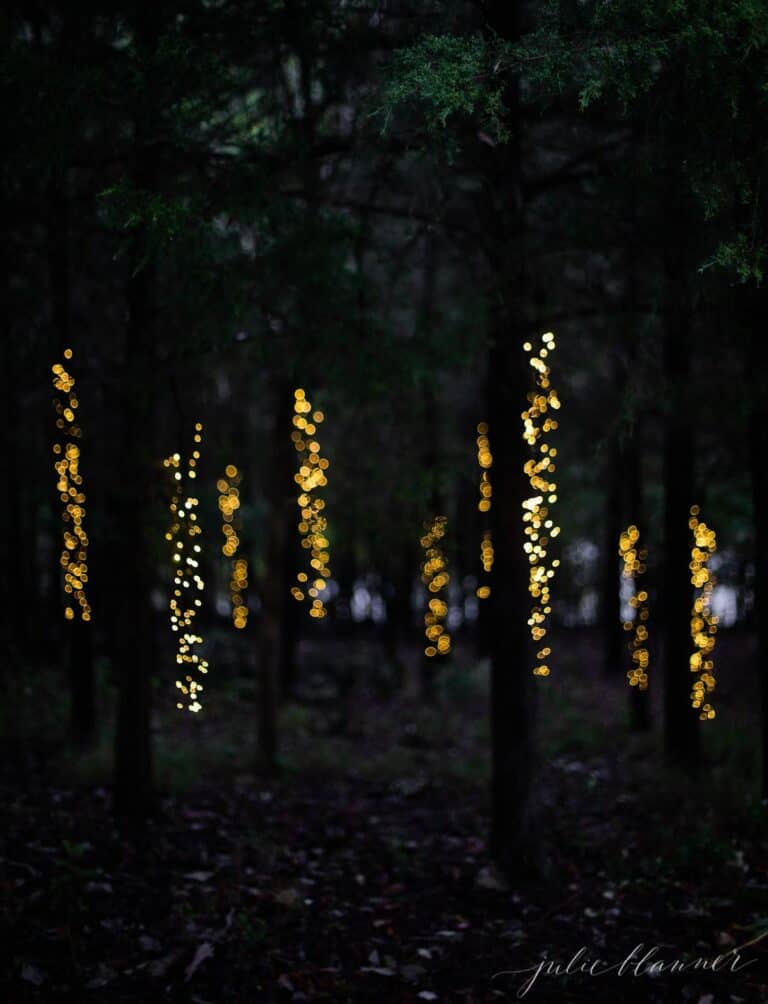 Christmas waves a magic wand over this world and behold, everything is softer and more beautiful. -Norman Vincent Peale
Looking for more ways to bring the Christmas spirit into your home this year? Get started with 30 easy Christmas decoration ideas to bring your decorating to a whole new level!
I can also help you get organized after the holidays are over – check out my best tips for organizing the after Christmas chaos.
Don't miss Danielle's tour from Finding Silver Pennies!
Christmas at night tours from last year…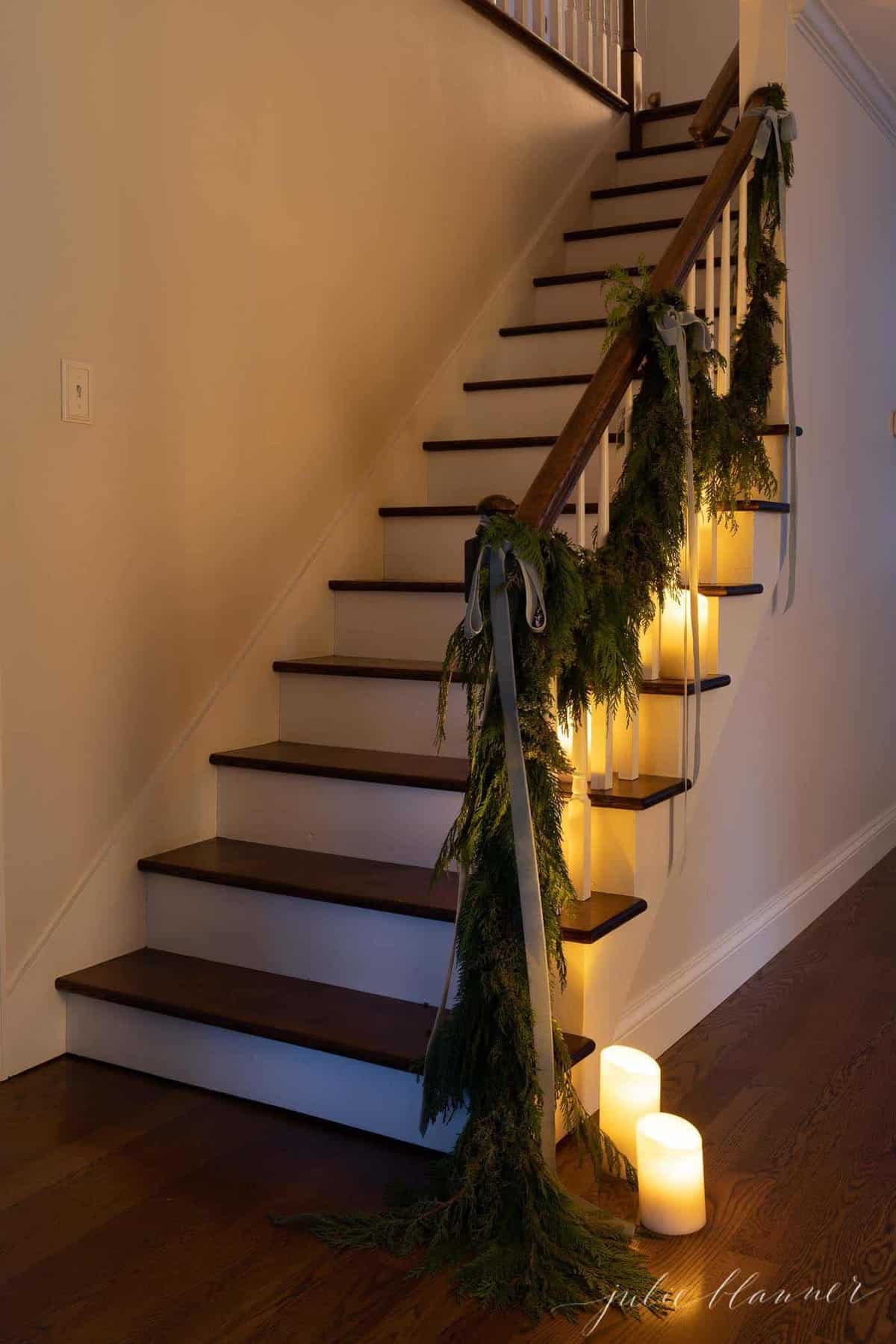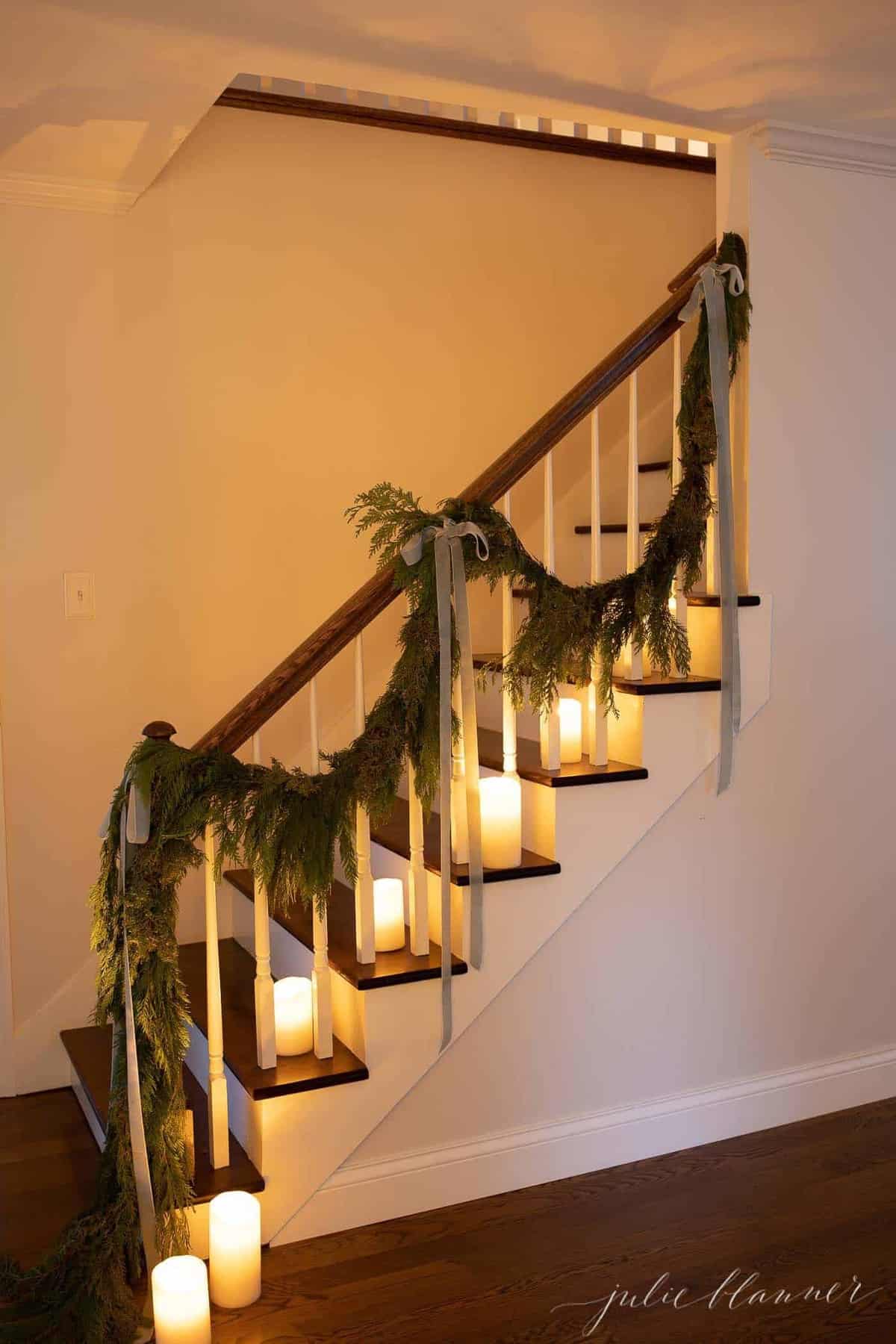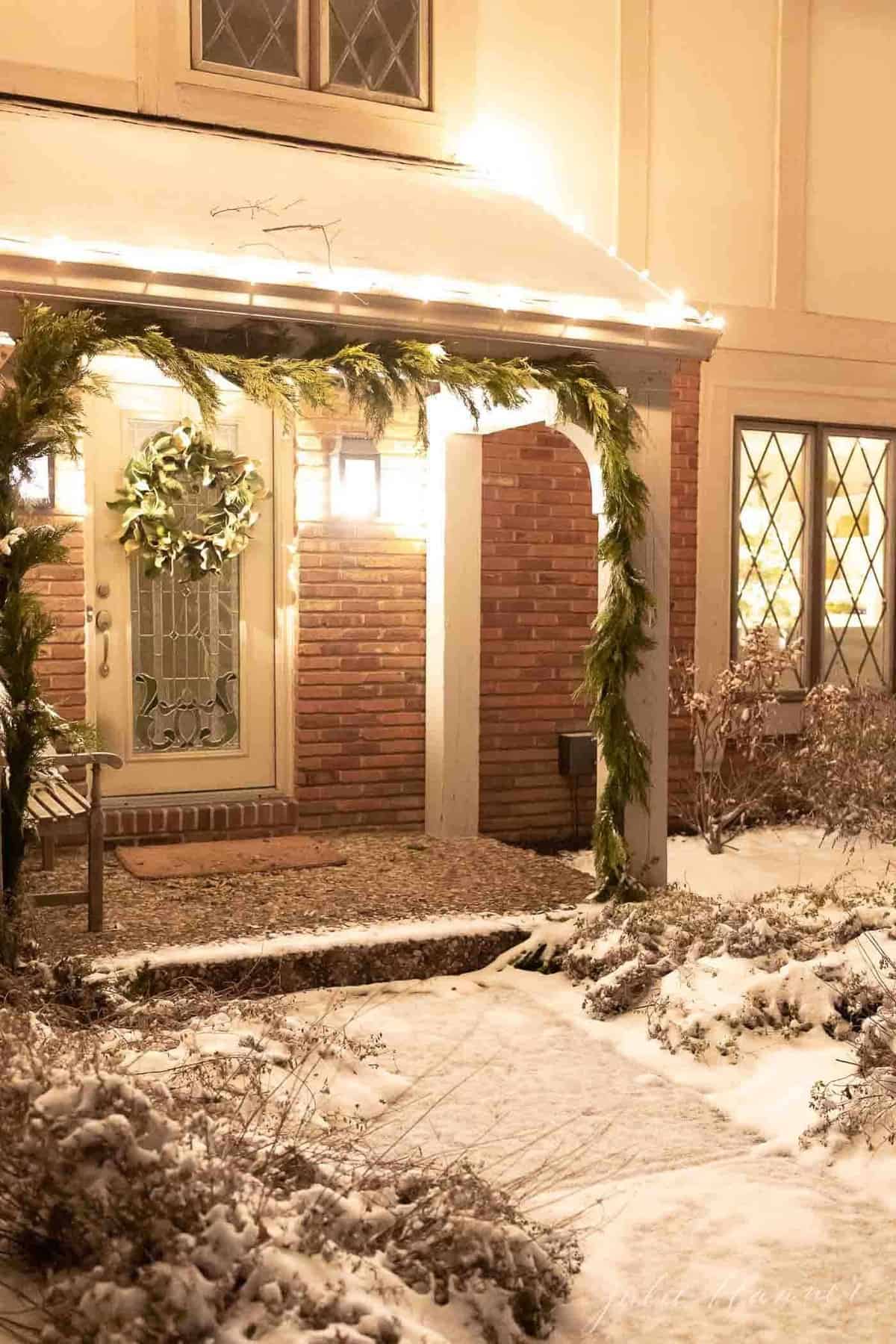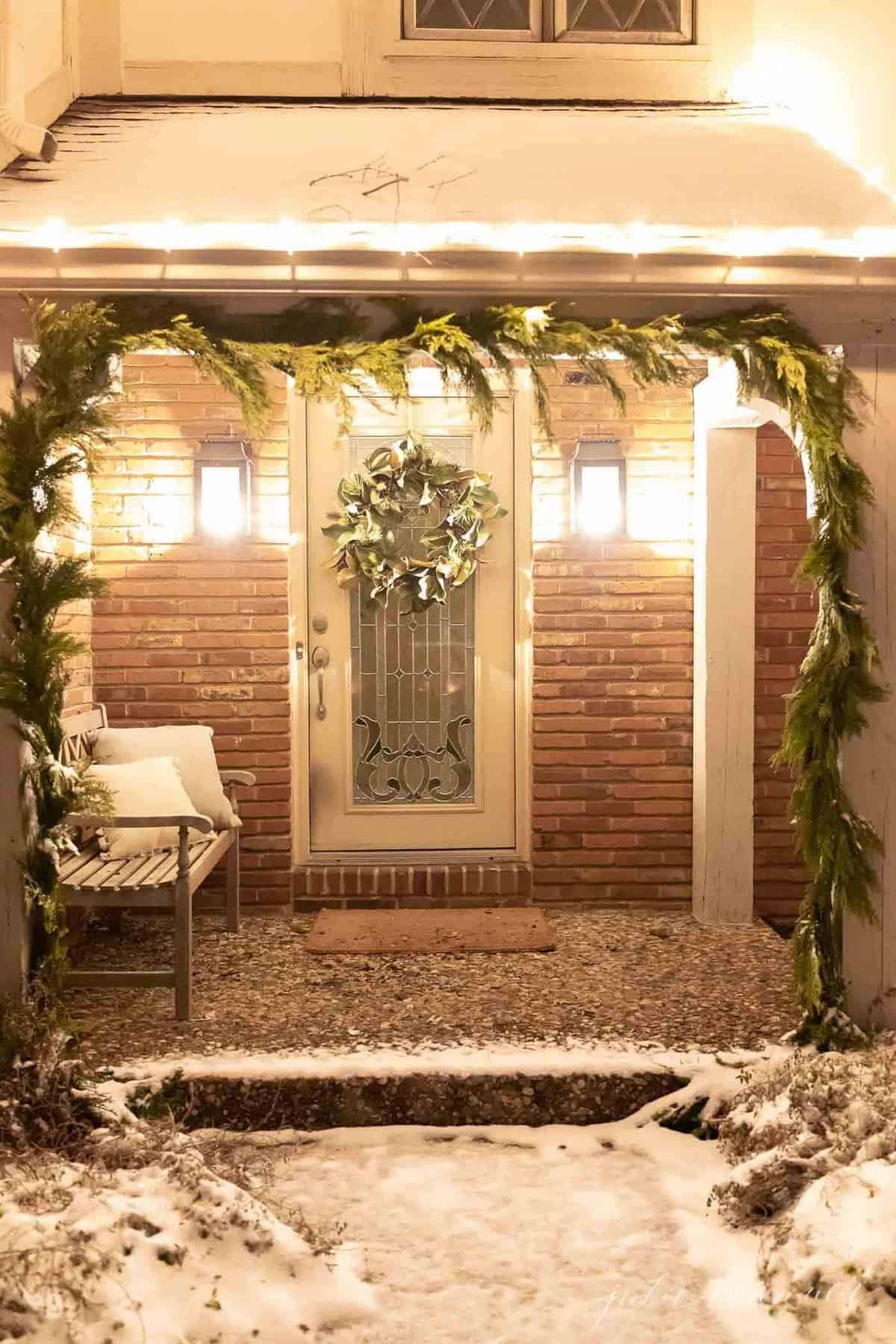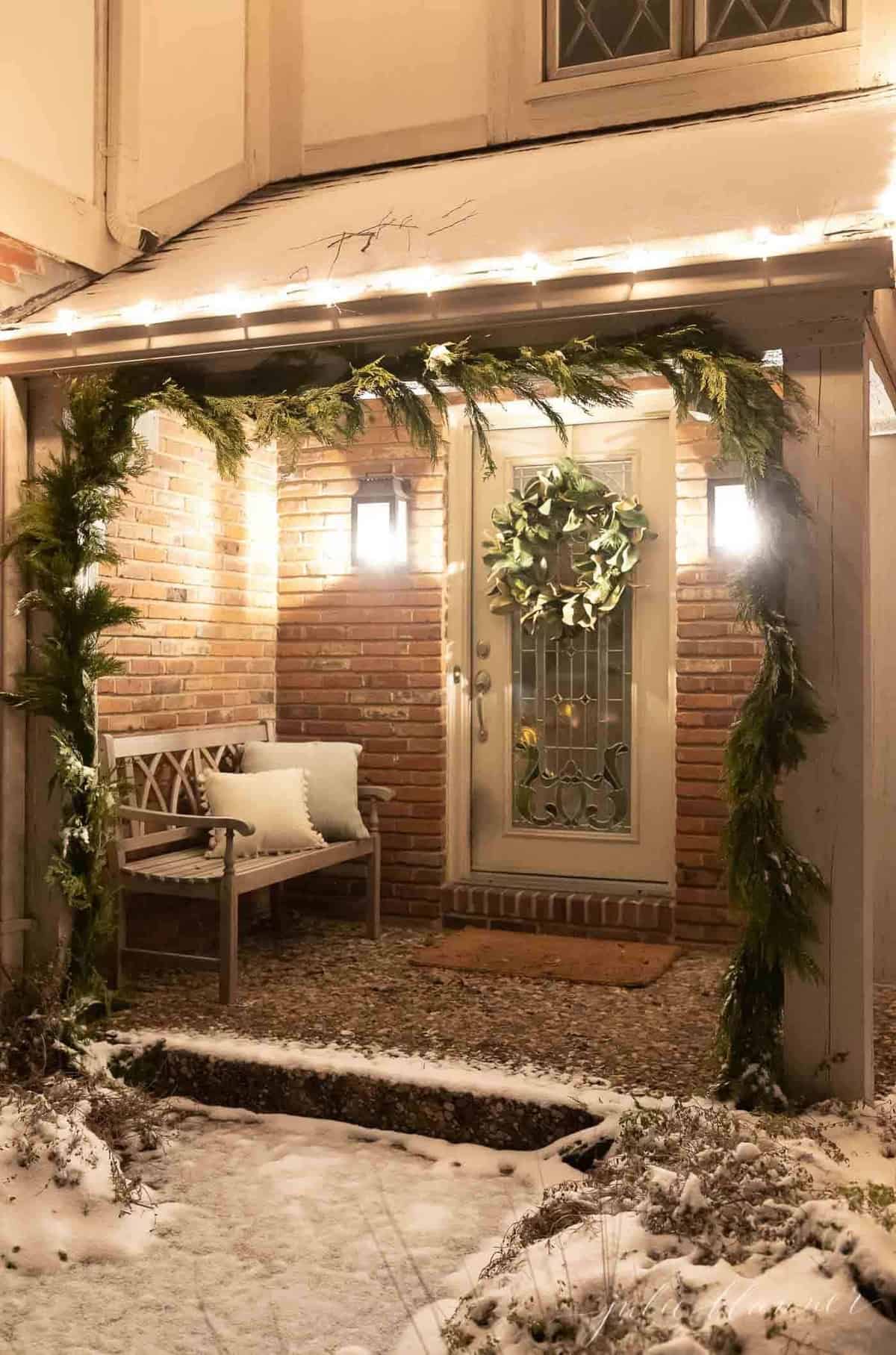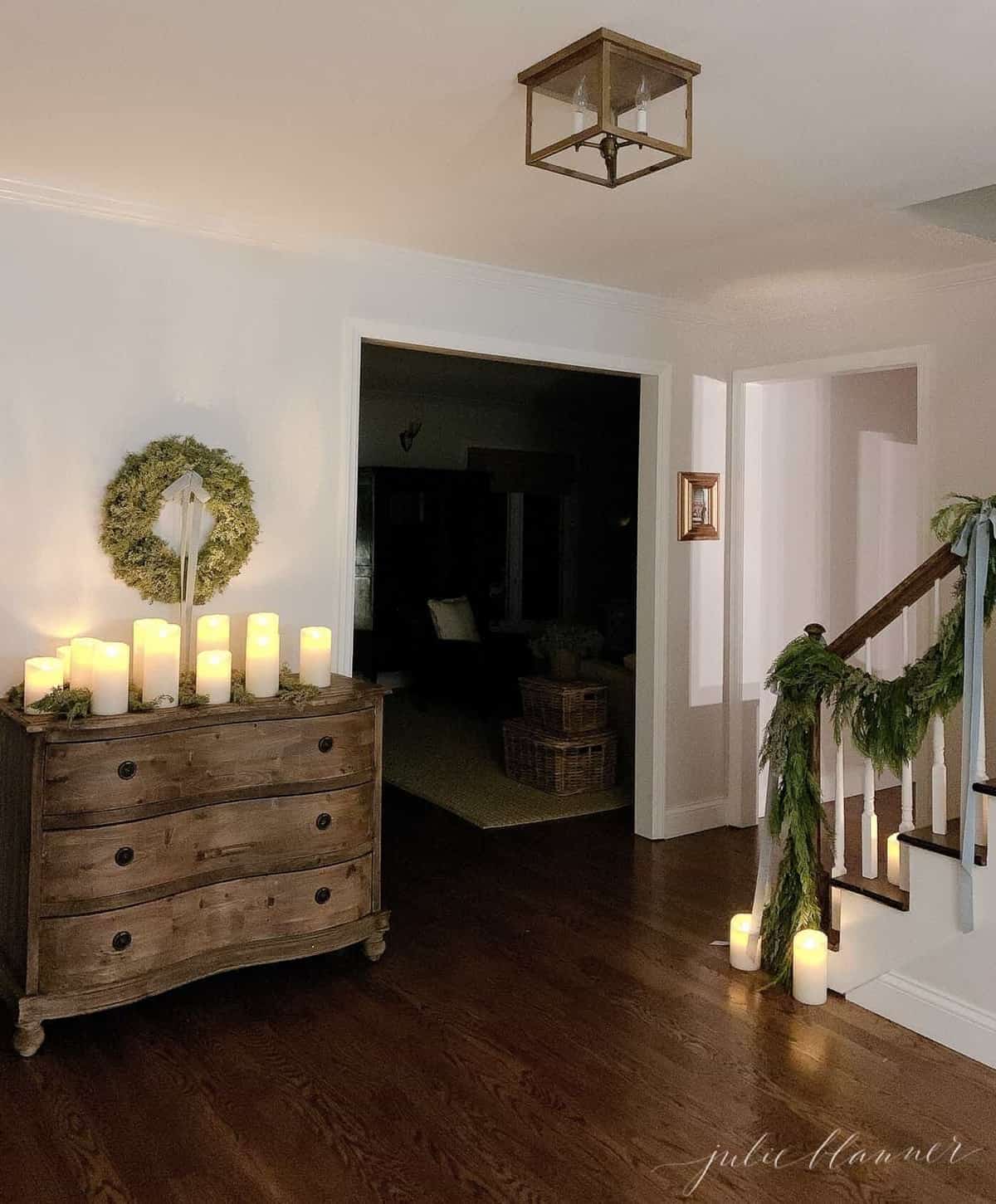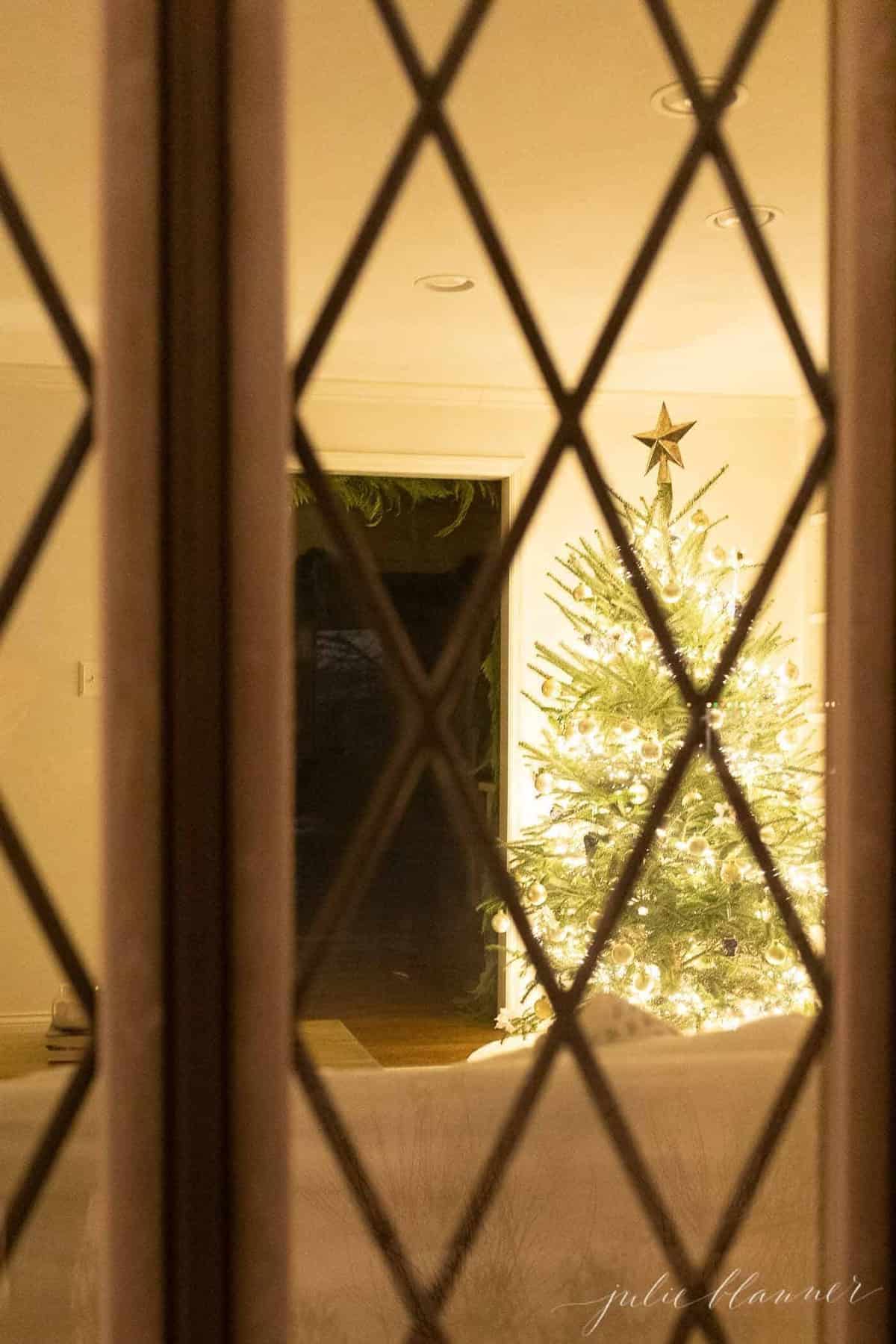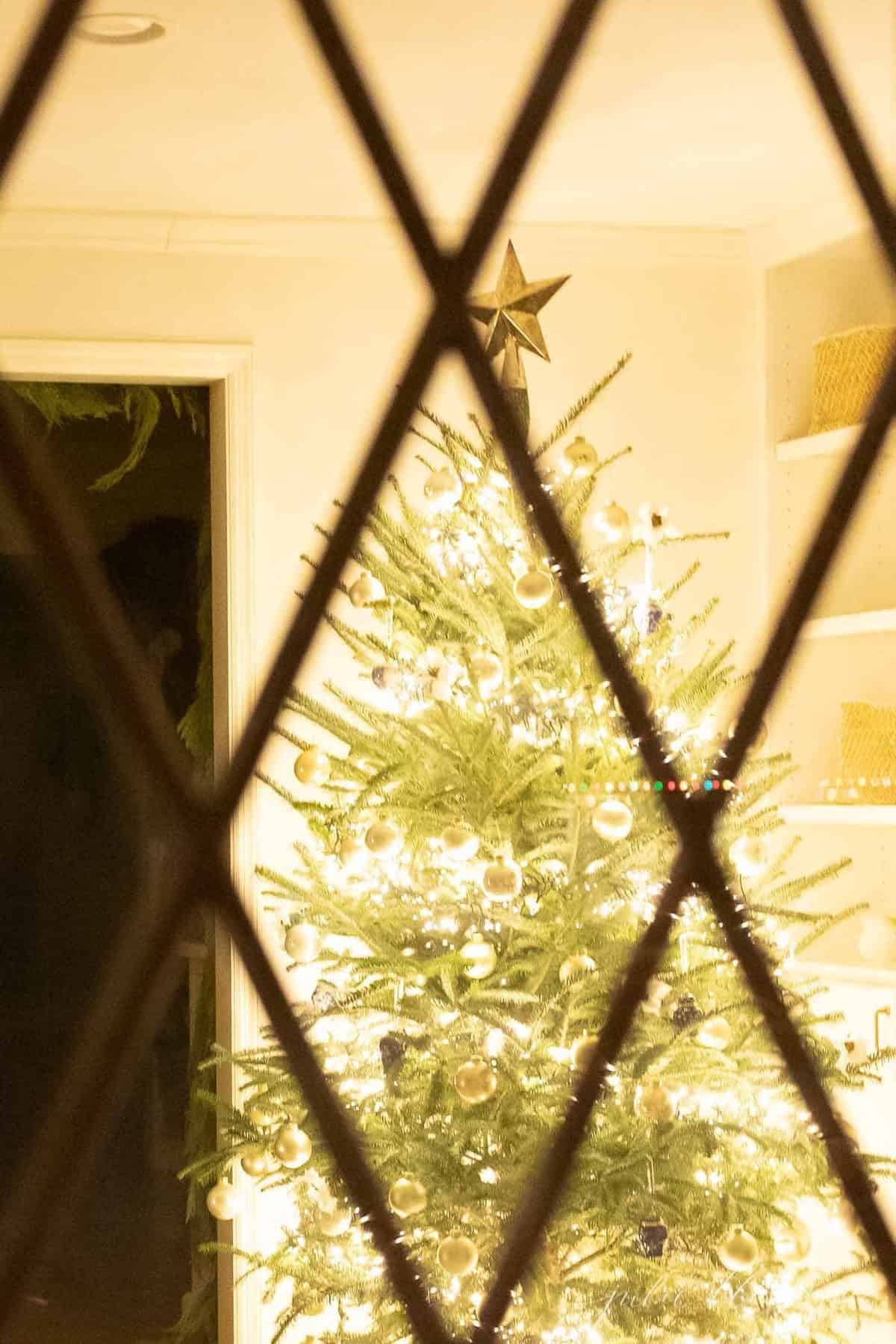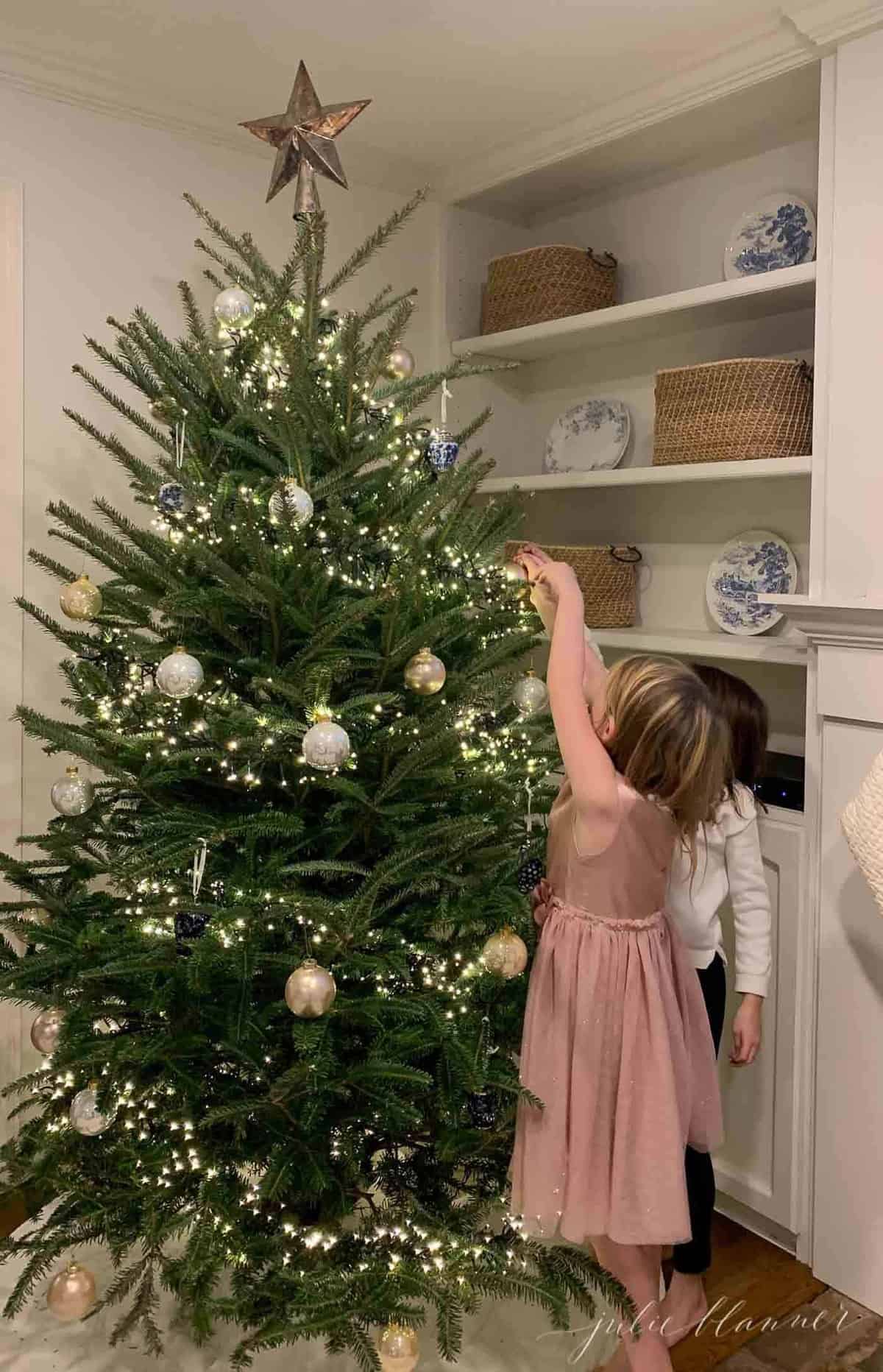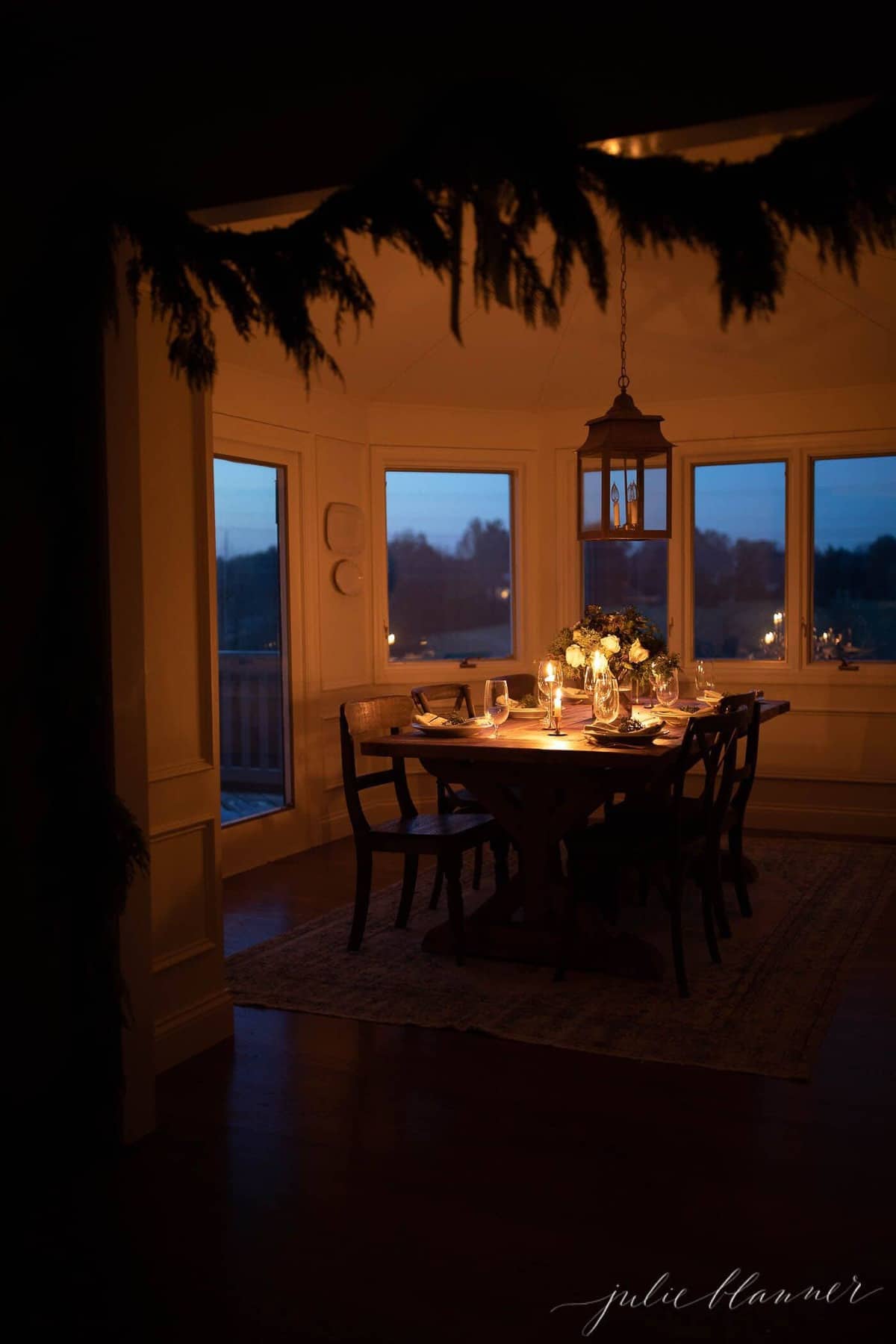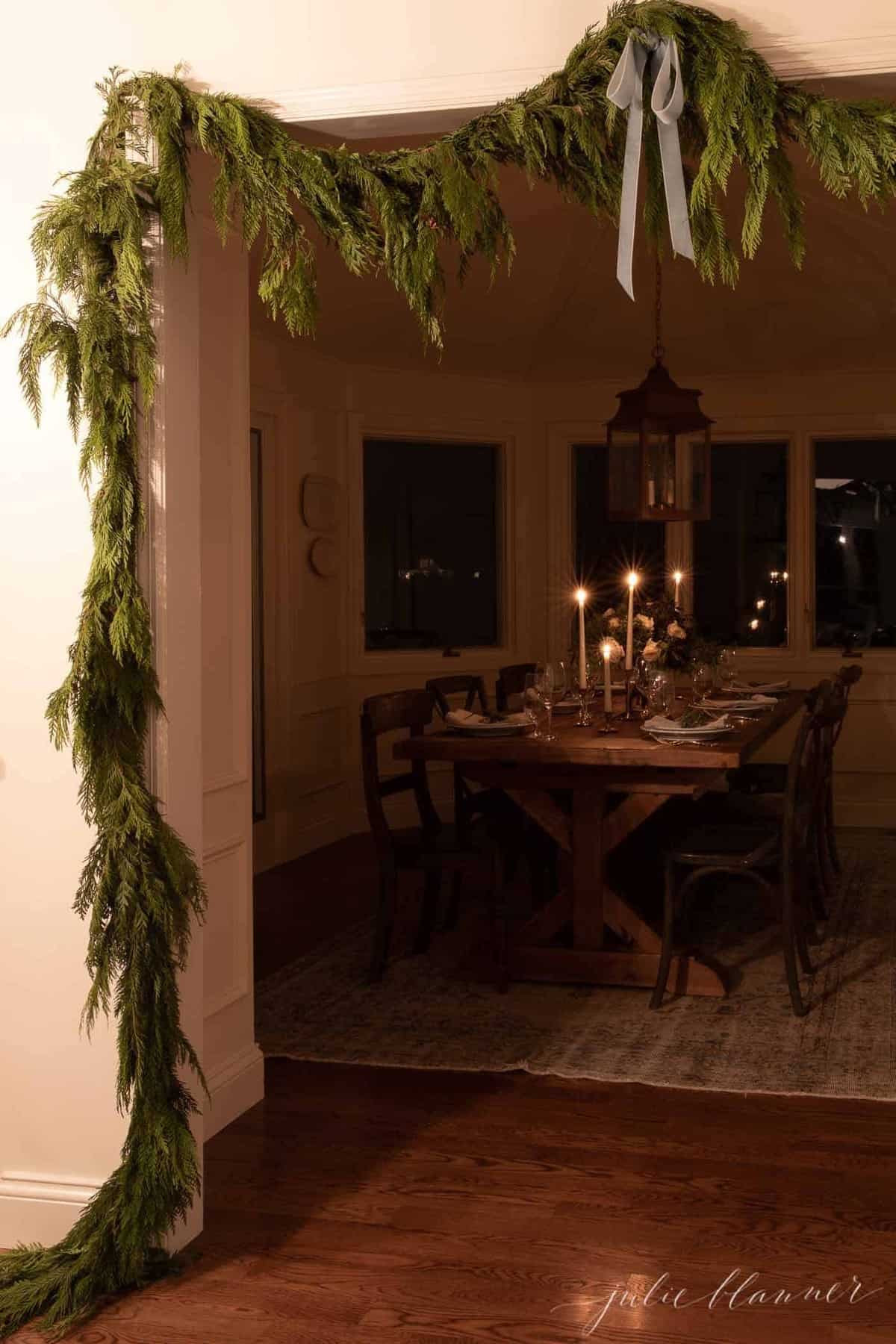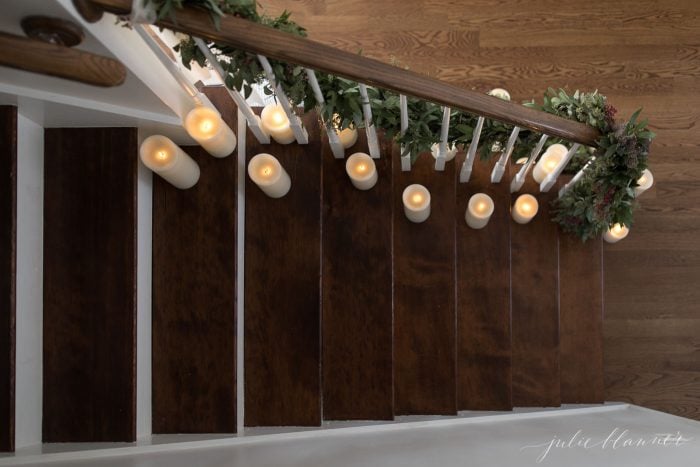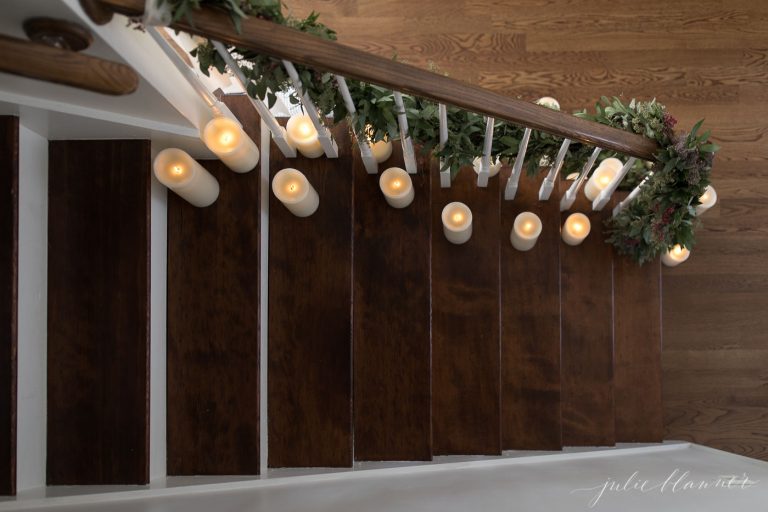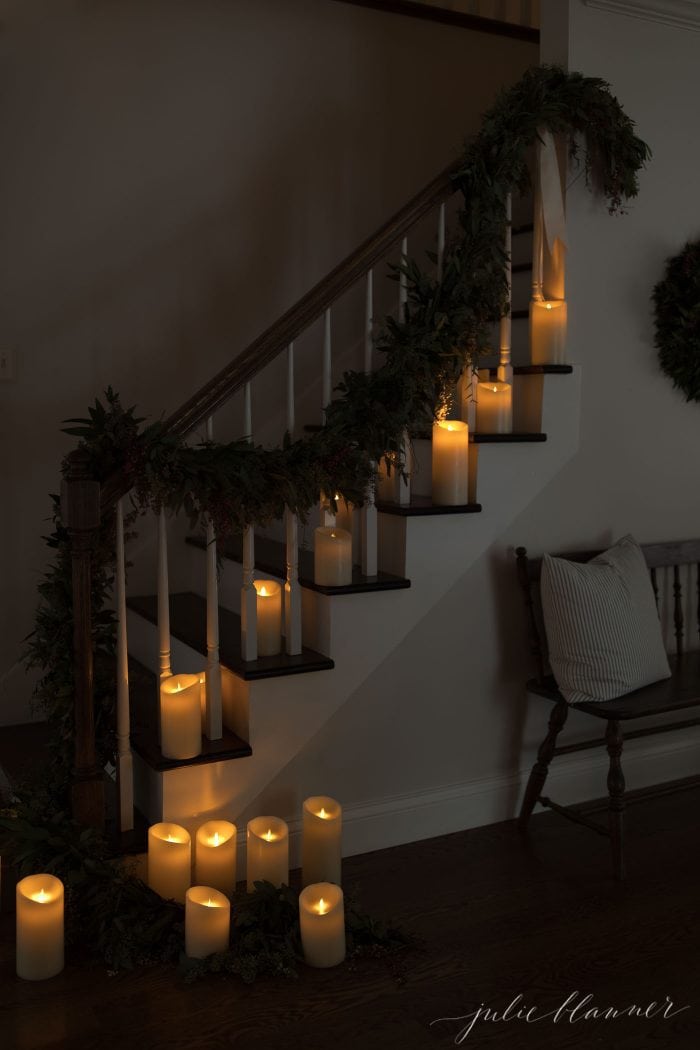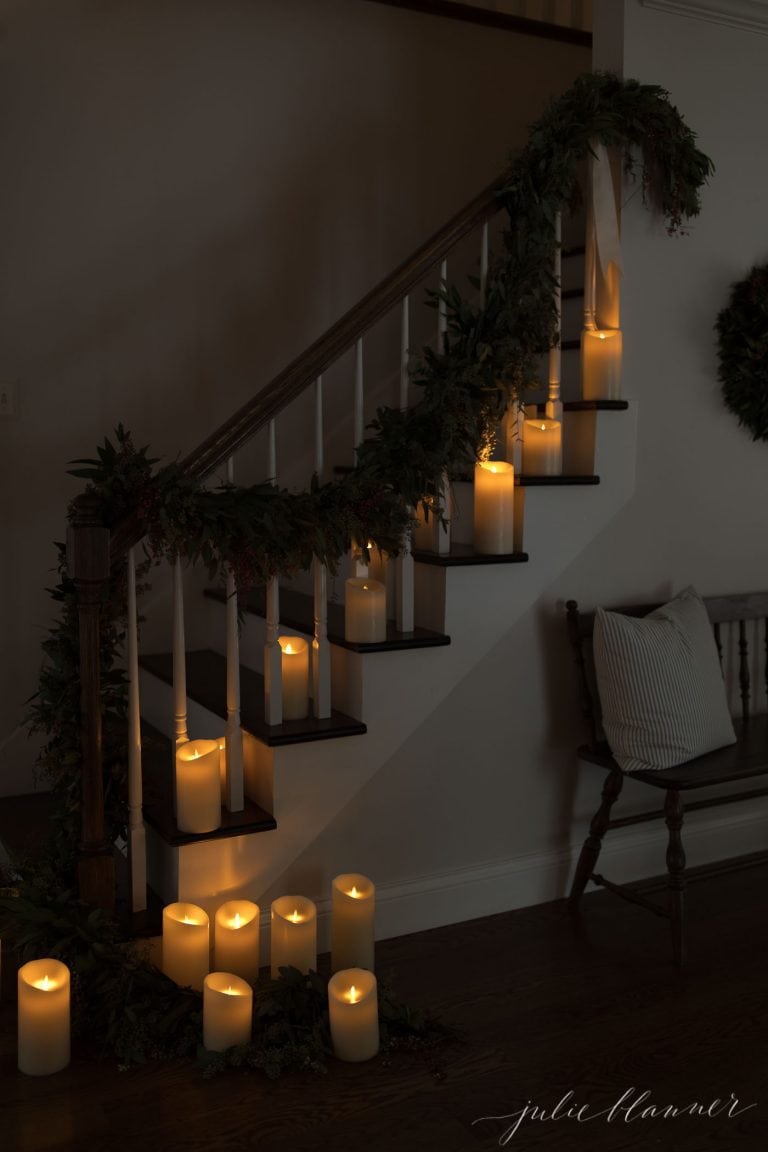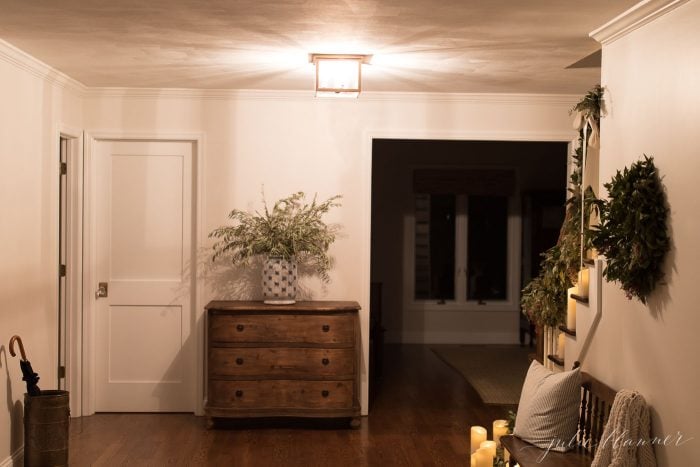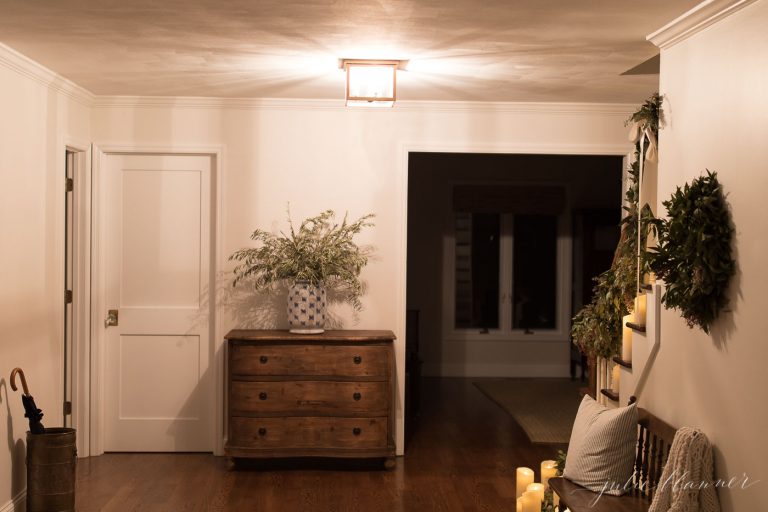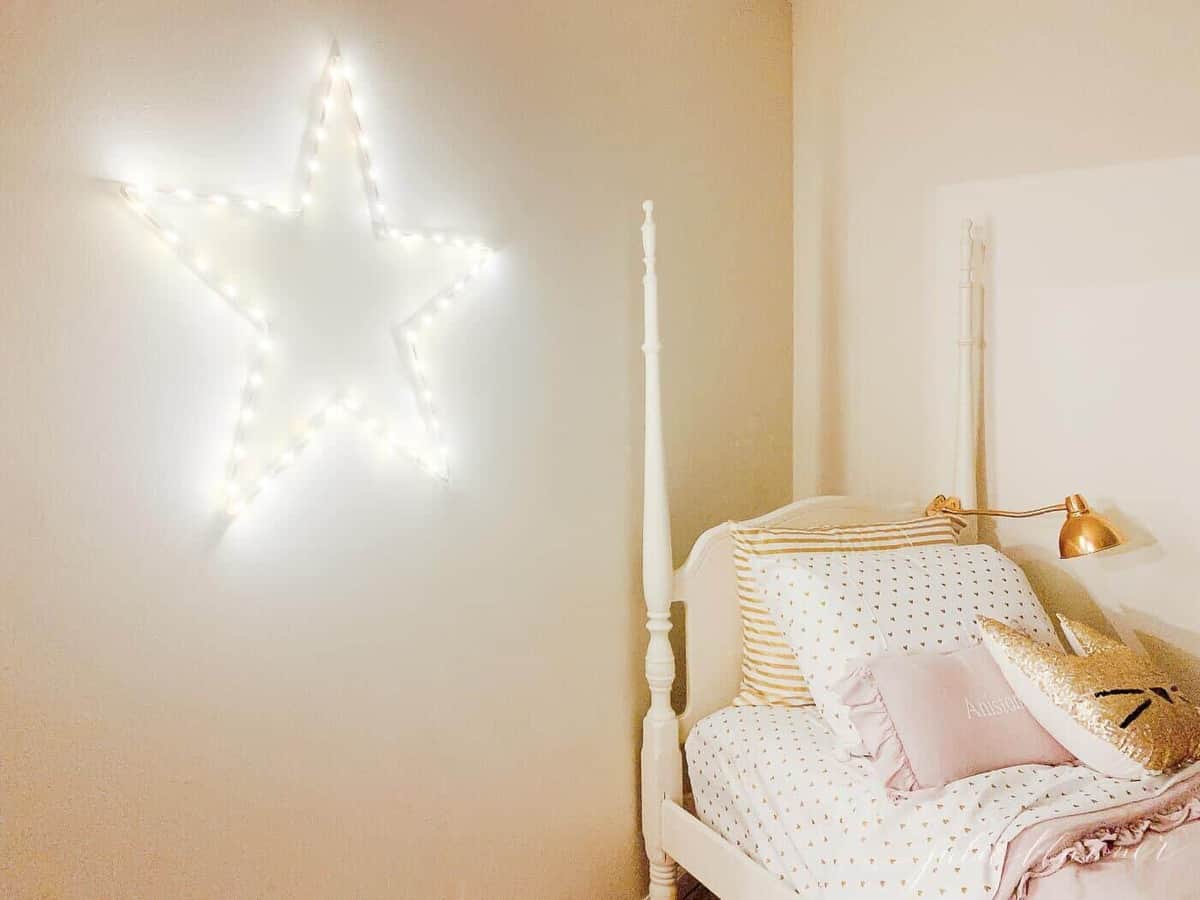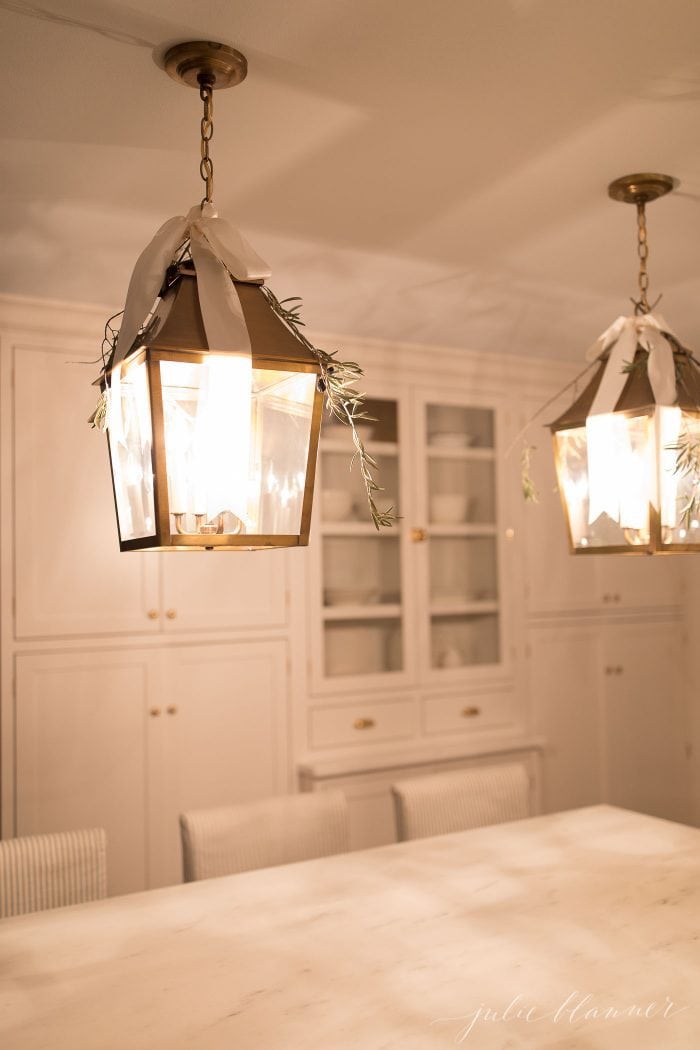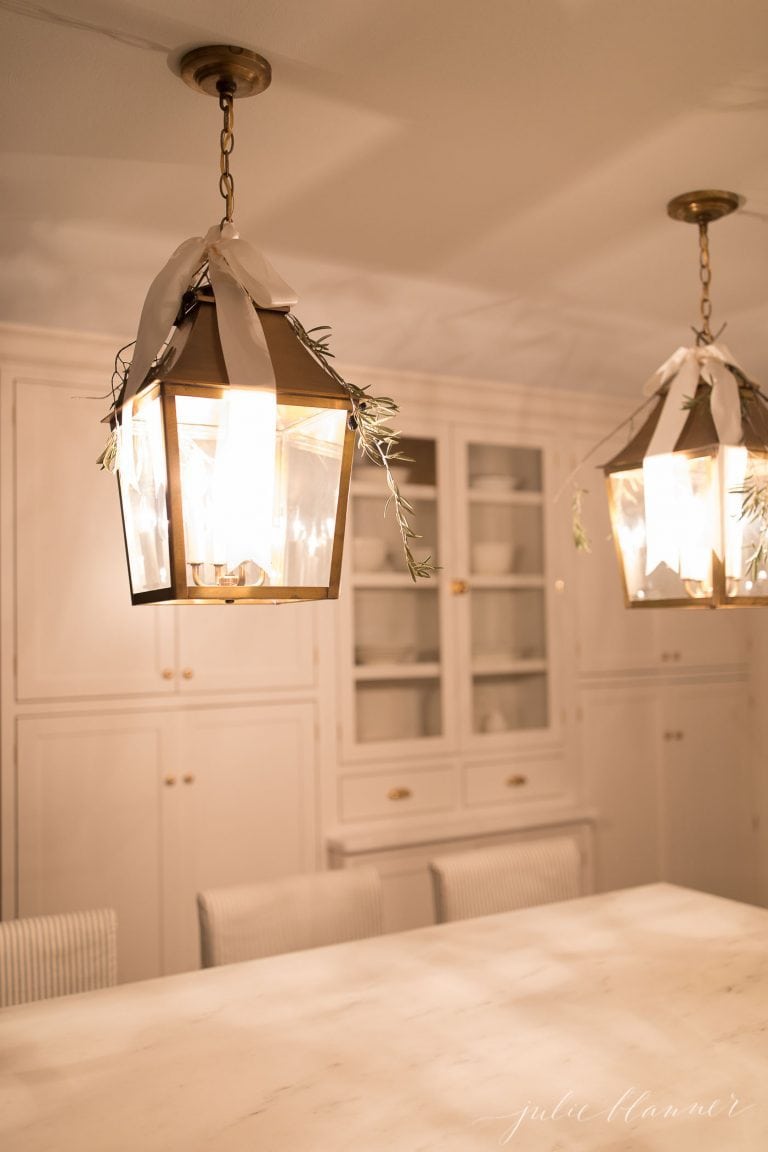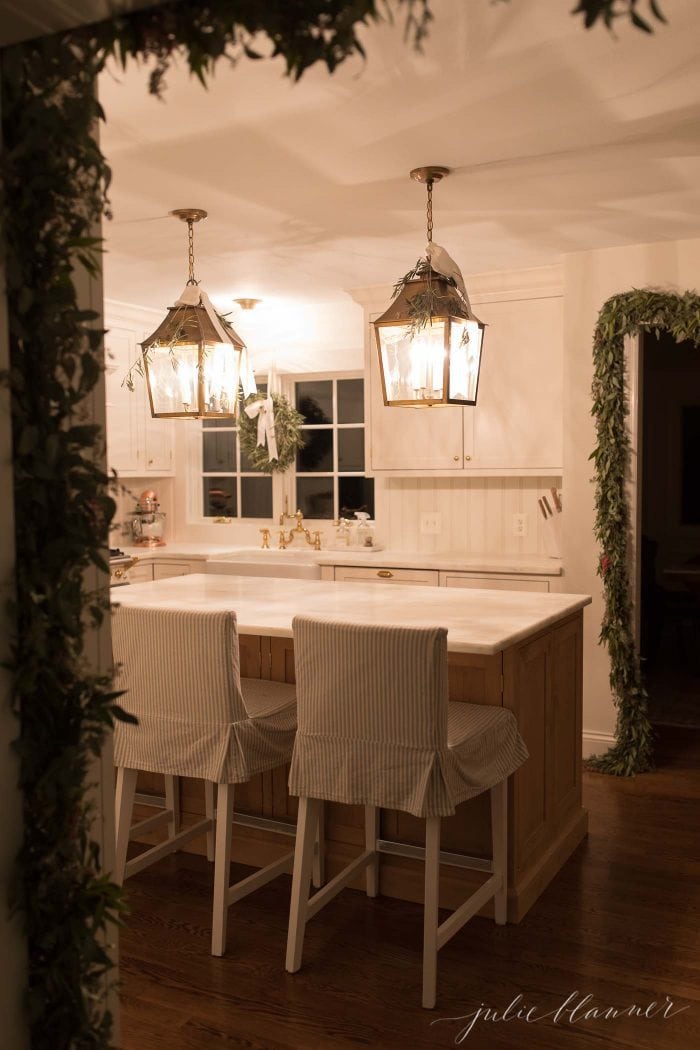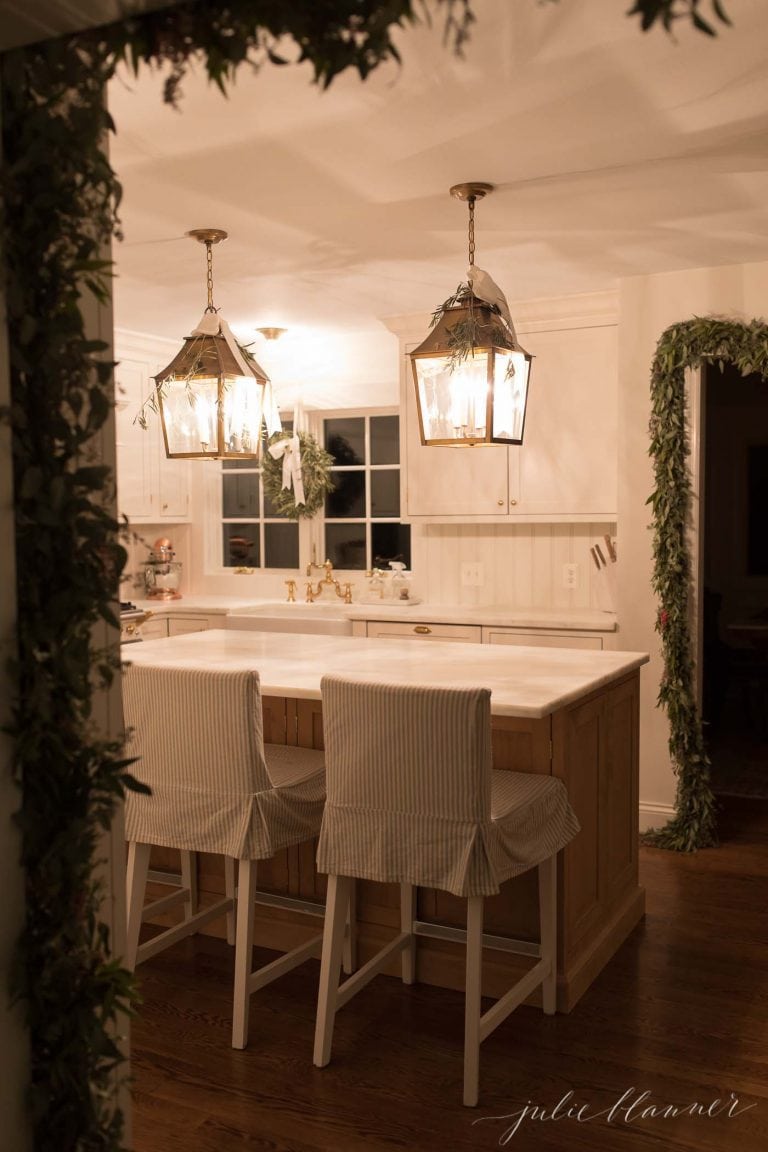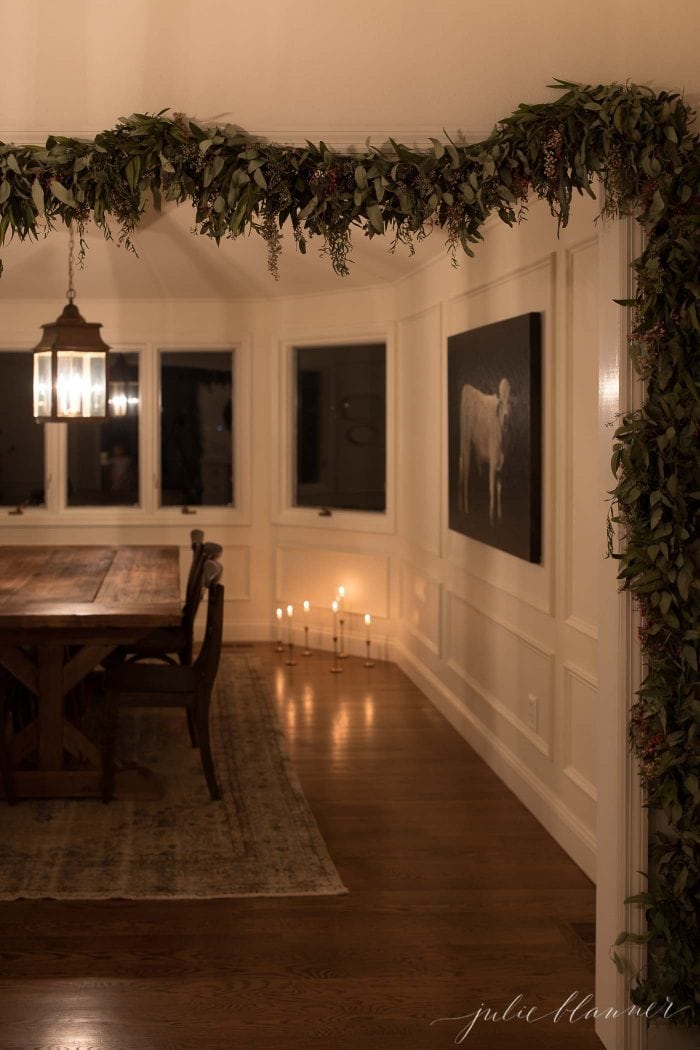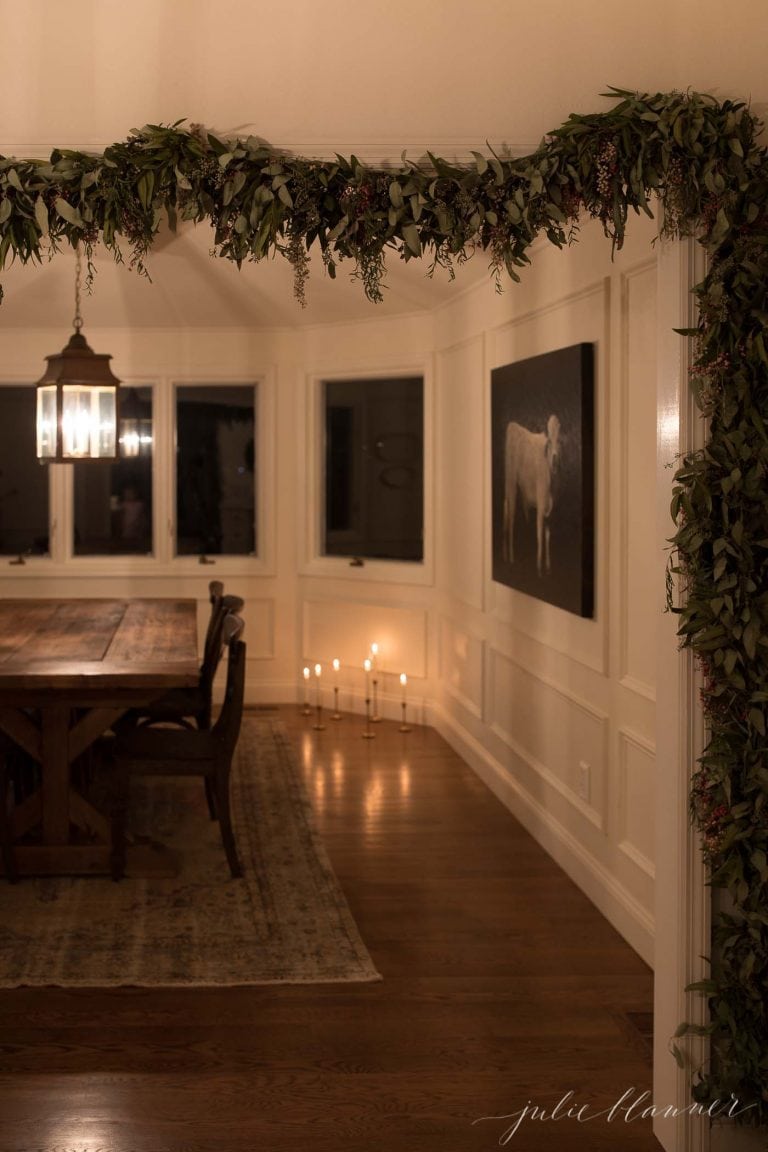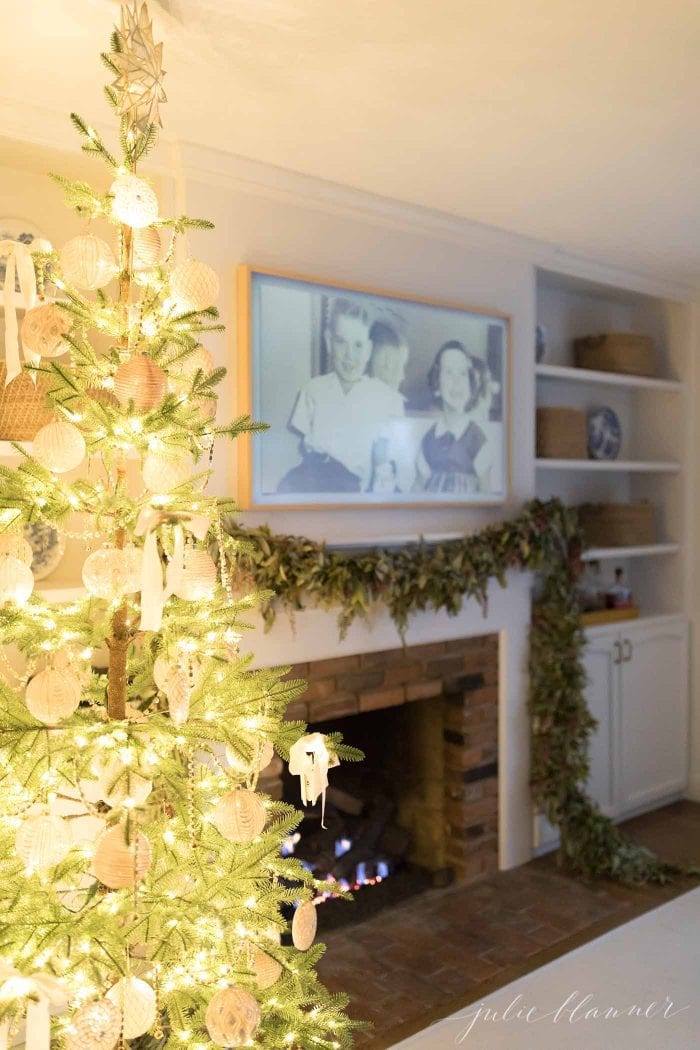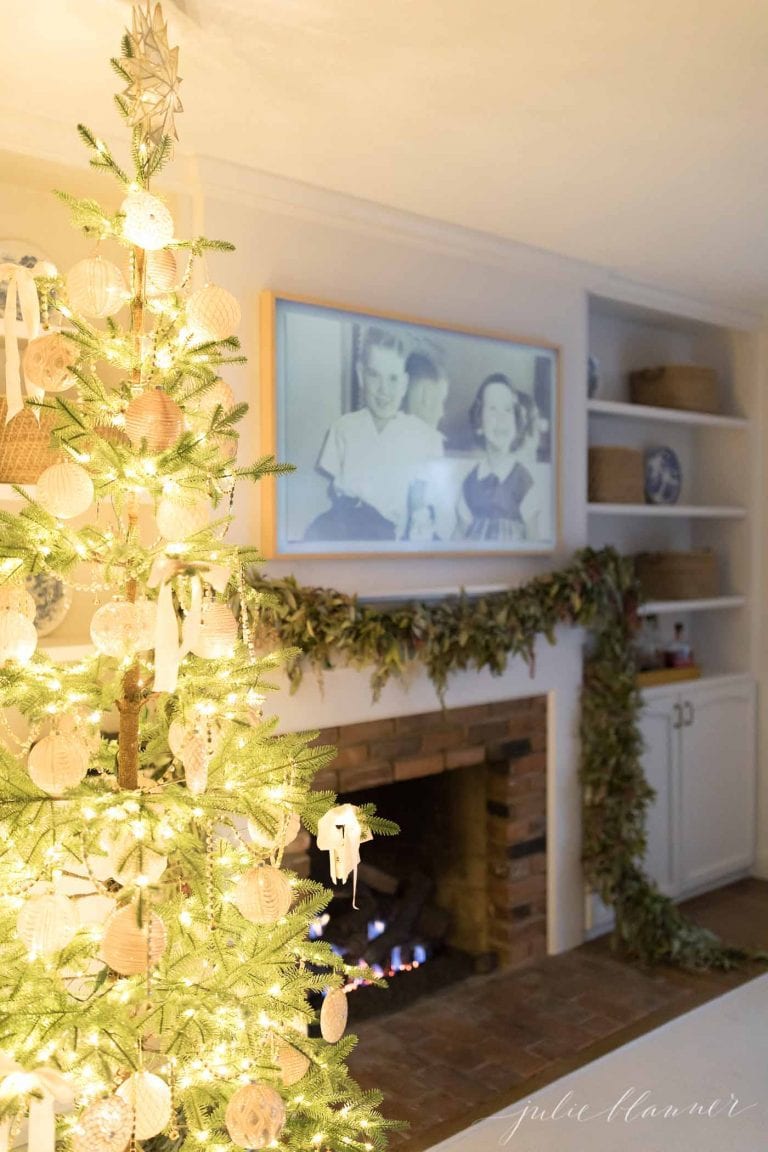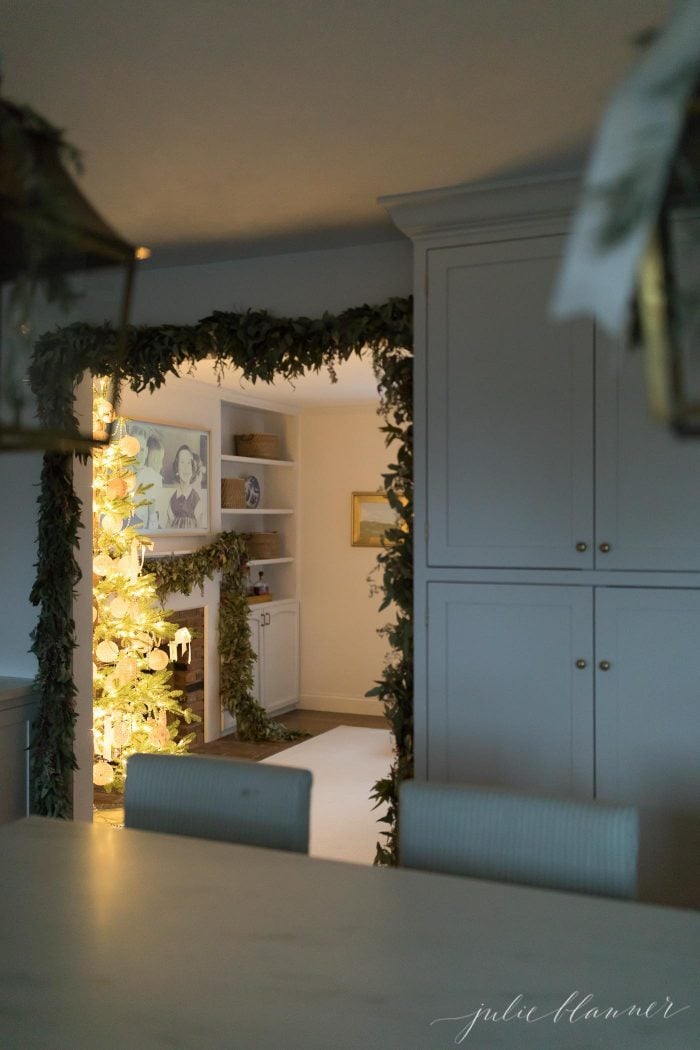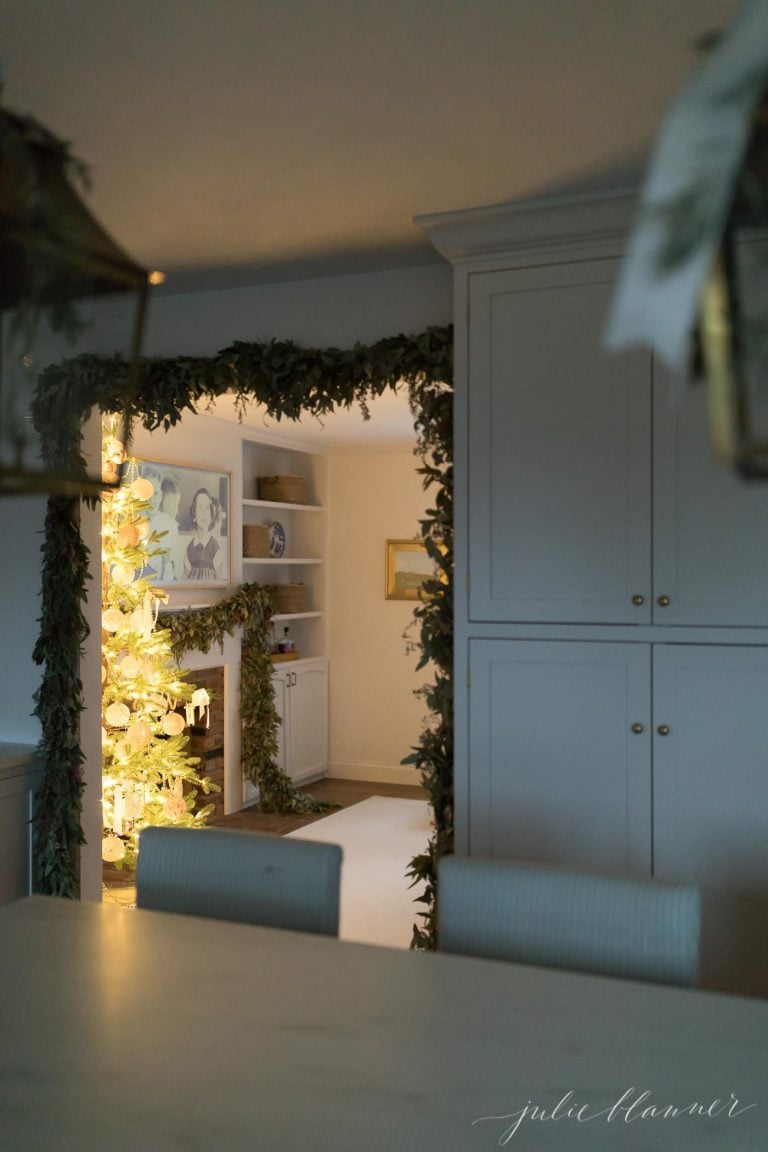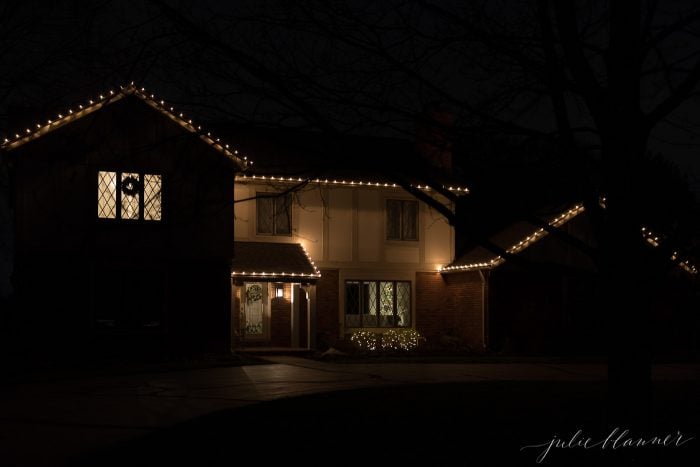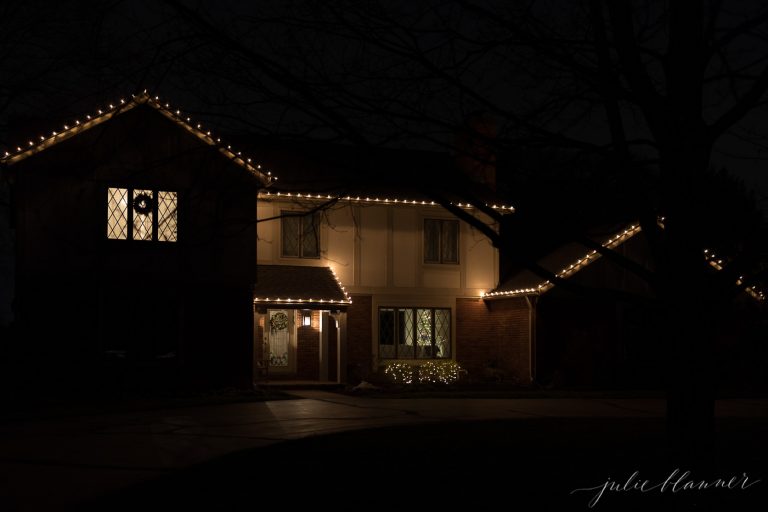 Wishing you a very Merry Christmas!