Sherwin Williams Knitting Needles
Get all the details on Sherwin Williams Knitting Needles paint color – it's one of our favorite neutrals! It's truly the perfect mid-tone gray that works in a variety of lighting situations and rooms.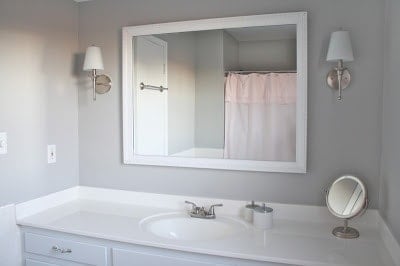 One of the most common questions I am asked are the paint colors we used throughout our home. If you've taken a tour of our former Colonial home, you may have noticed that it's completely neutral, accented with hints of color.
I've shared a lot of paint posts with you over the years! My goal is to help you feel confident in your choices and skip the pain of choosing colors that don't work out.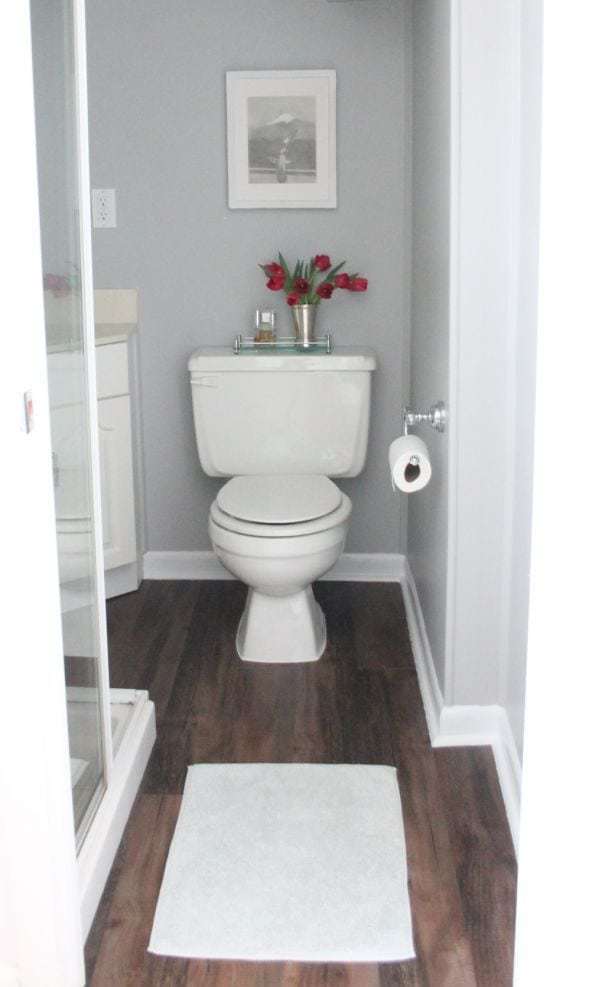 If you want to dig deeper into some options, be sure to check out my posts about our neutral paint colors, the best cream paint colors, and more specific colors like White Dove, Sherwin Williams Creamy, Soft Chamois, Sherwin Williams Accessible Beige and so many more!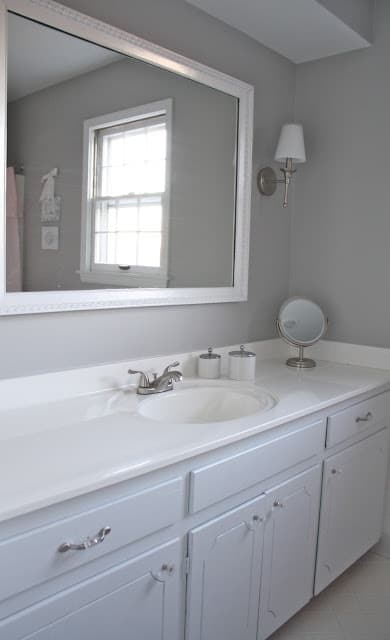 Neutral Paint Palette
Going into this house, I knew wanted to blend tans and grays. I couldn't choose just one color family, and why should I? I have found that they work well together and create a calming neutral color palette.
Paint color palettes are best when limited to just five colors. It creates a seamless transition from room to room without making a home feel "choppy".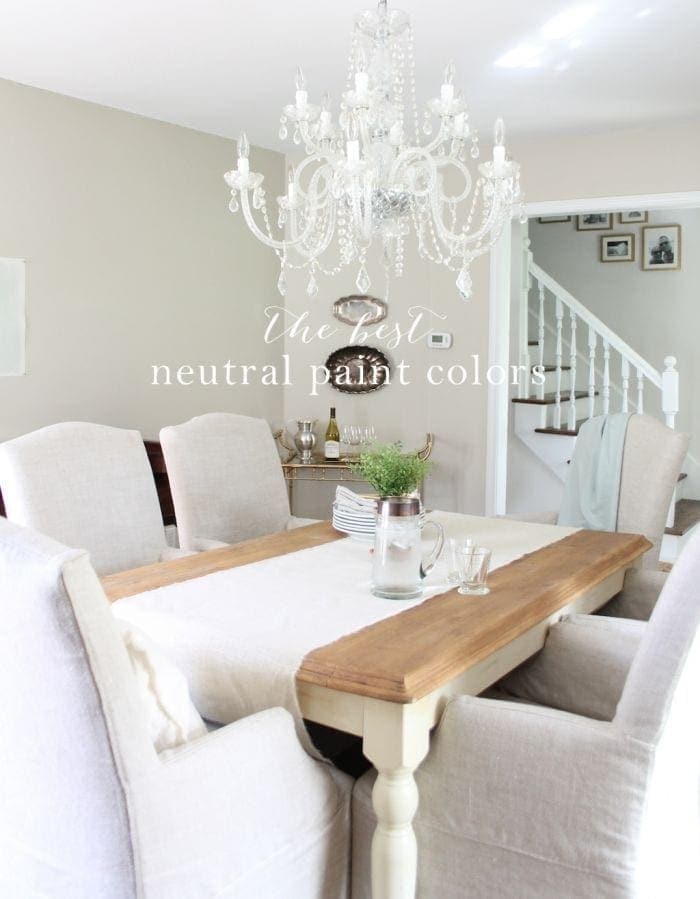 Maintaining a tight color palette also makes touch ups easy – you can actually remember and find the paint colors you need. This is a must with all the sticky little fingers that run around our house! My free printable paint color chart helps, too!

Let's review our neutral paint colors, shall we?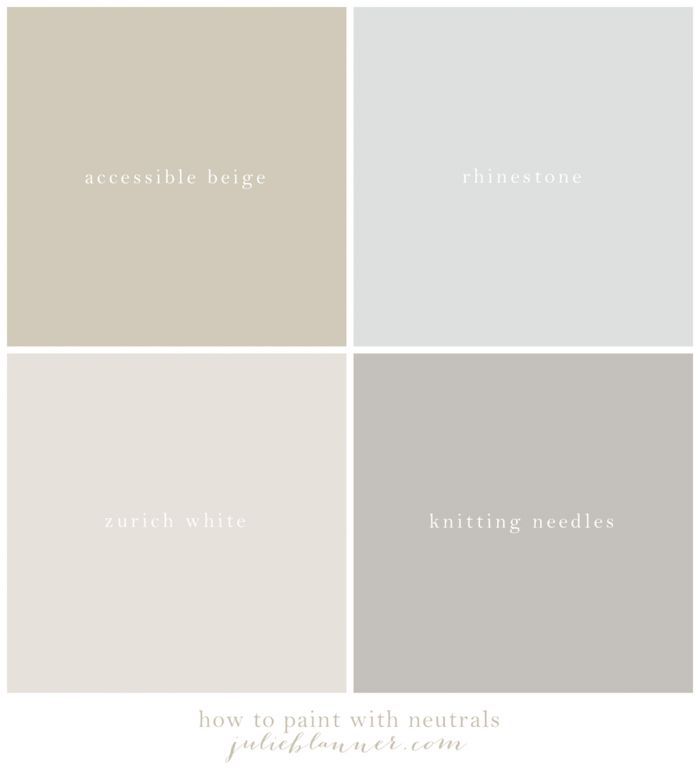 Sherwin Williams Knitting Needles
In all three of the full bathrooms in the colonial, we used Sherwin Williams Knitting Needles. Since then, we've had a few friends use it for their living rooms as well.
It is truly the PERFECT GRAY. I cannot tell a lie. It was used in the basement bathroom, girls' bathroom and master bathroom.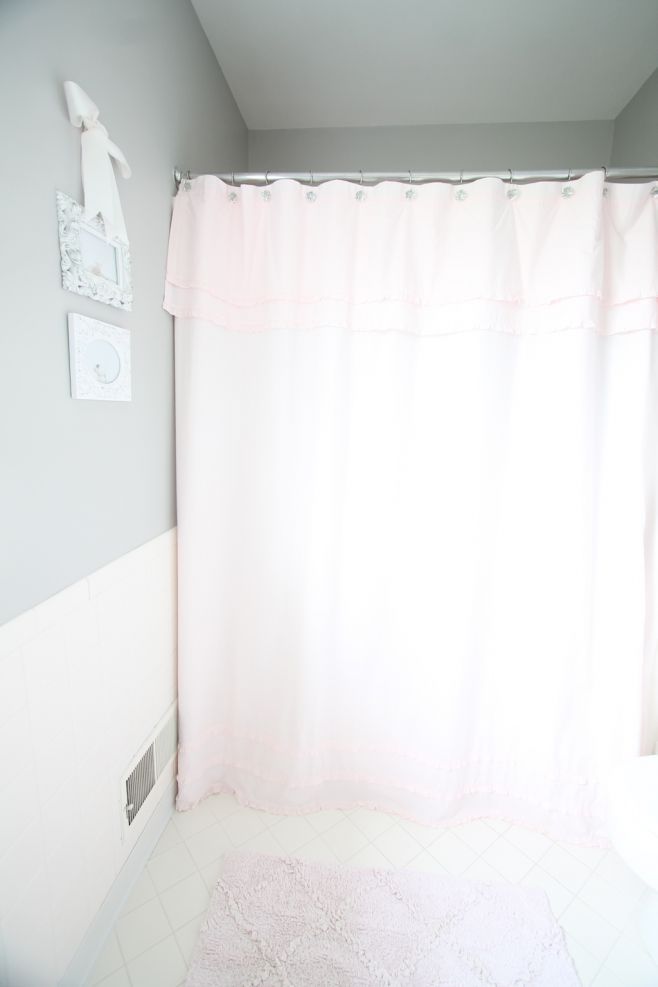 Choosing the Right Neutral Paint Color
A little recap on how to choose the right neutral paint colors:
Limit your palette. I tend to prefer using a minimum of three to a maximum of five colors.
Decide whether you want to use tans, grays or blend them.
Create a color board and see if you like one next to the other.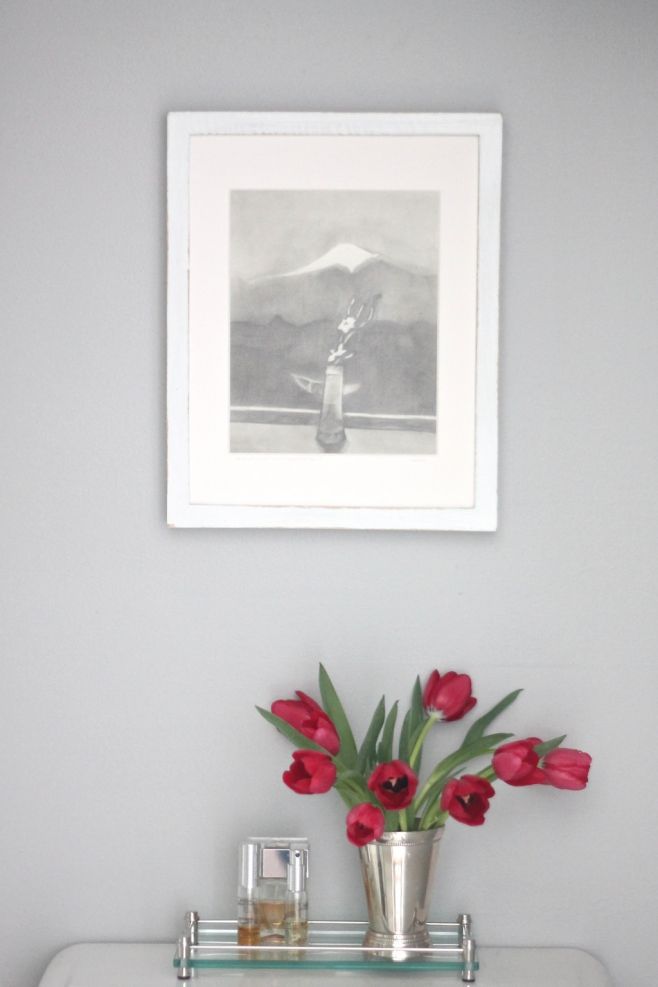 Don't forget to save this for future use with the easy to pin image!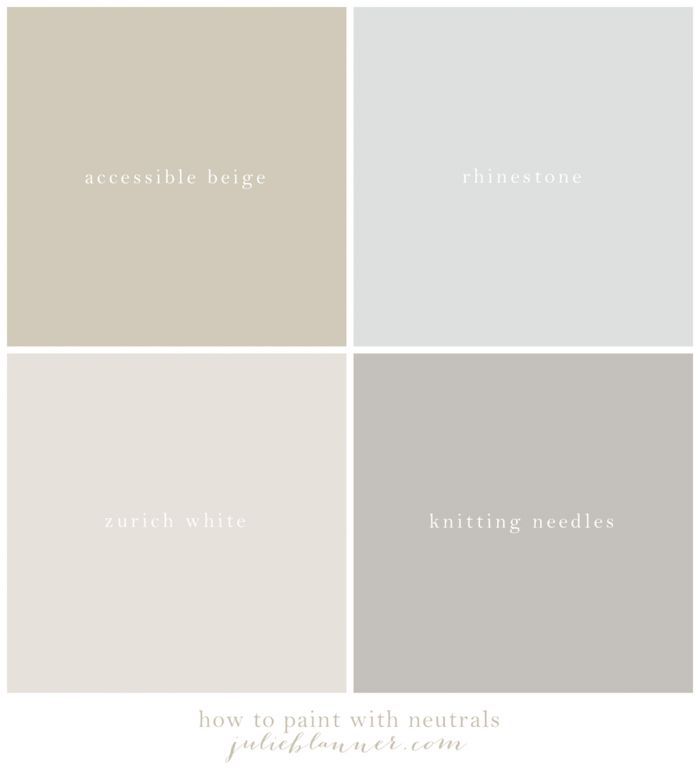 Don't forget to check out my list of the BEST cream paint colors and this great selection of neutral paints.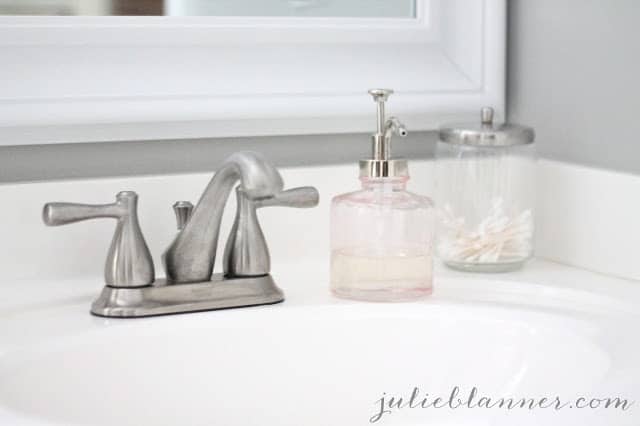 You can see even more in this YouTube video about choosing the right white paint! As you can see, it's a subject near and dear to my heart.
I hope this helps you create warmth and comfort in your home! Click here to see the cream paint palette I used in our new home! You can find my complimentary paint color chart here to keep them all organized, and learn more about Paint Sheens too.
Need ideas for things to hang on those freshly painted walls? Don't miss miss 17 Easy Wall Decor Ideas!
More of the BEST Neutral Paint Colors
Looking for more soft white and creamy paint colors? Don't miss my detailed discussions on the following options: