Sectional sofas are versatile and customizable pieces that allow you to create your own design and get exactly the right size. Let's cozy up in a family friendly sectional sofa that is worth the investment!
Let your sofa be an expression of your style and the style of your room, no matter the size!
A sofa is the largest and most used piece of furniture in a room. More than any other furniture item, a sectional sofa needs to be comfortably functional while introducing the mood of your room.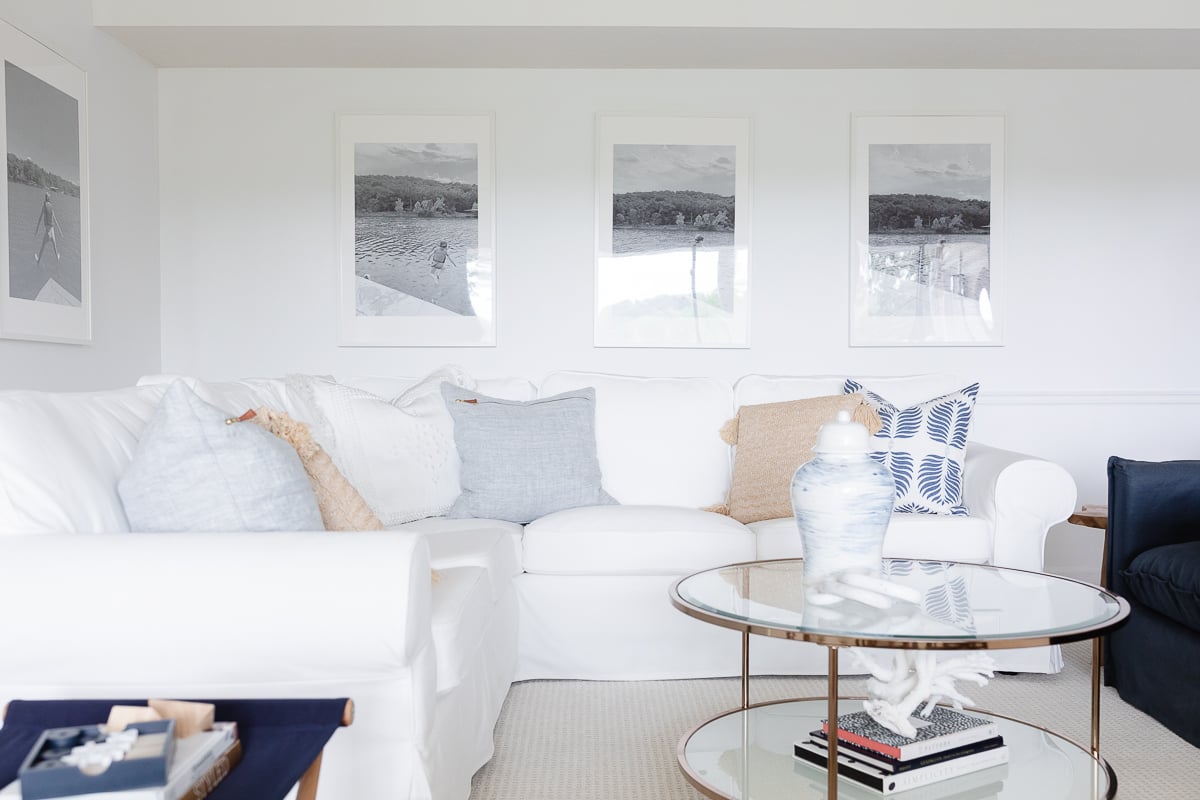 A sectional might be just what you need if you have a large living area and want a sofa to pull the other elements together visually and physically. On the other hand, if your room is small and you don't have room for wasted space, a sectional could also work perfectly for you.
Sectionals come in any and every design style, from traditional to modern and everything in between. With a sectional you get to choose which sections you need for a truly unique and custom sofa.
Continue reading to learn what pieces are available for a sectional sofa, how they are typically configured, and what some advantages to sectionals are.
What is a Sectional Sofa?
A sectional sofa is a customizable seating arrangement that you can configure yourself. You get to decide what type of sections you want in your sofa as well as how big it is. It is a decorating process that produces a custom sofa to fit your home's needs.
Sectionals typically have a piece with an armrest next to one or more middle pieces. Then there is either a chaise with an armrest to end the sectional or a corner piece with more chairs and an armrest at the end.
However, keep in mind that the configurations are endless, and entirely up to you!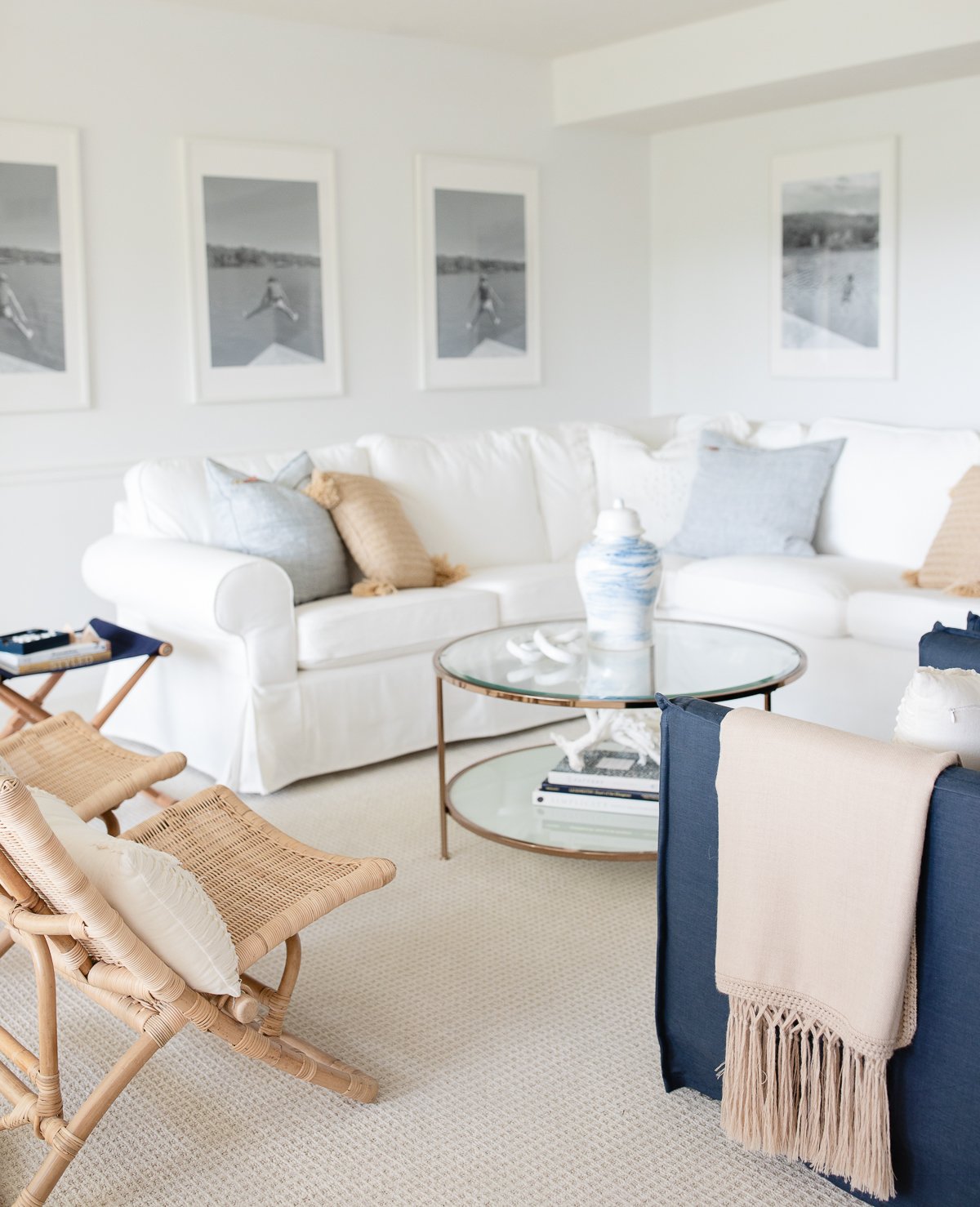 Why You'll Love a Sectional Sofa
Ground a Space – A sectional helps ground a large room. Instead of items getting visually lost in a big room, they can center around the sectional. This creates a cozy, centered space.
Direct Foot Traffic – Strategically placing a sectional along a walkway helps to direct foot traffic. You can keep people from cutting through your room if you'd rather they walk on the walkway instead of the carpet.
Divide a Room – In a large, open room a sectional is perfect for dividing space and giving the illusion of walls.
Great for Small Spaces, too – Don't discount a sectional just because you have a small room. A small sectional in a minimalist design could fit nicely in a small room while maximizing seating space.
So Cozy – Your space promotes a cozy and comfortable mood when you use a sectional sofa. It creates intimate gathering spaces with no empty places between the different sections, like there are between a sofa and a loveseat.
To compare these sectional ideas with sofas, check out these sofa and loveseat options – Pottery Barn Sofa, and our Ektorp Sofa.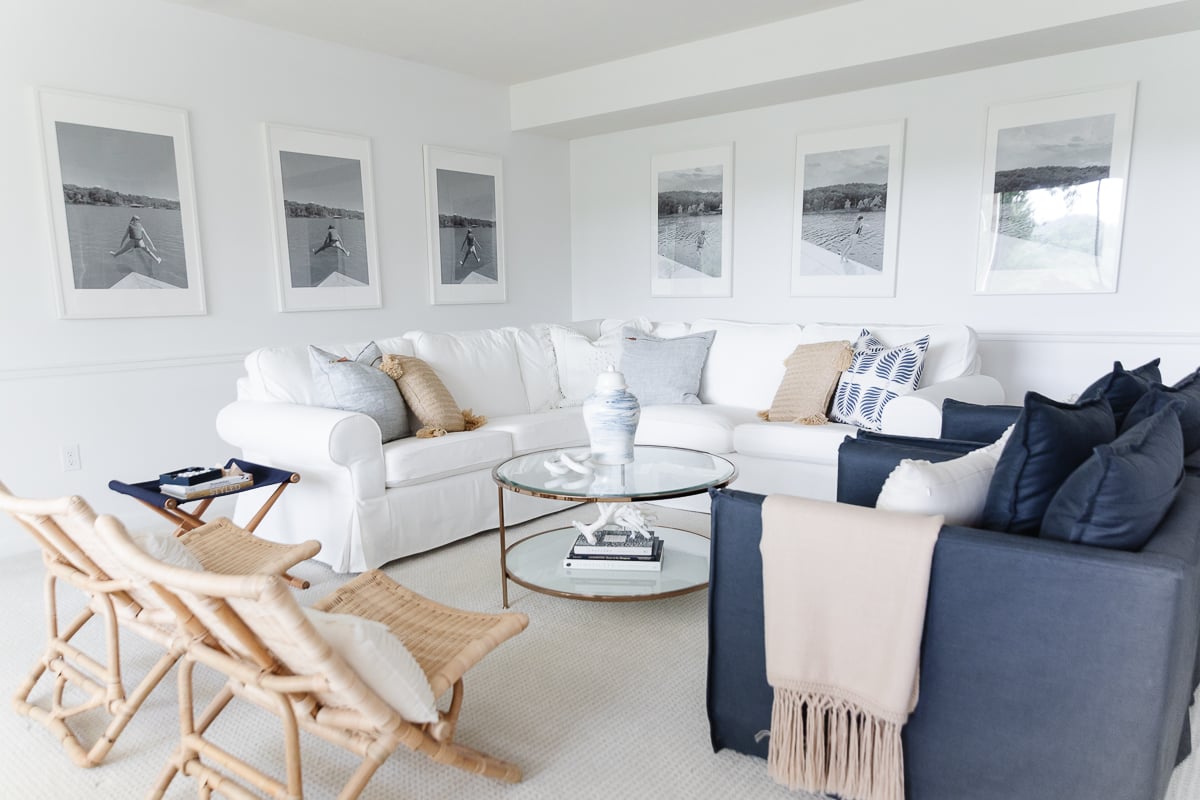 Sectional Options
Right-Arm Facing – This is an end piece that is an armchair with only one armrest, which is on the right side when you are looking at it, or facing it, hence the name. So when you're sitting in the chair, it is where your left arm will rest.
Left-Arm Facing – This piece has an armrest on the left side, also when you are standing in front of the sofa.
Armless – There are no armrests on this section as it is made to be a middle piece.
Wedge or Corner – Sectionals need one of these pieces to make the right angle turn in your sectional. This seat cushion can be triangular with a point, or a blunt tip – or, just a square.
Chaise or Bumper – These pieces are like an armchair with an extension for your legs. The chaise or bumper is either right-arm facing or left-arm facing, and then has a piece that comes out farther to keep legs elevated, almost as if there were an ottoman attached. This piece can also be used in place of a wedge or corner because the chaise can come out at a right angle from your other pieces.
Loveseat – This is the length of a typical love seat, usually the length of two cushions, but it only has one armrest, either left-arm or right-arm facing.
Sofa – A full length sofa can be part of a sectional, minus one armrest. The armrest is distinguished by right-arm facing or left-arm facing.
Extras – The world of sectional sofas is expanding, with new and innovative features to choose from, including sleepers, recliners (manual and power), and modules (cup holder units, cooler units, and storage units).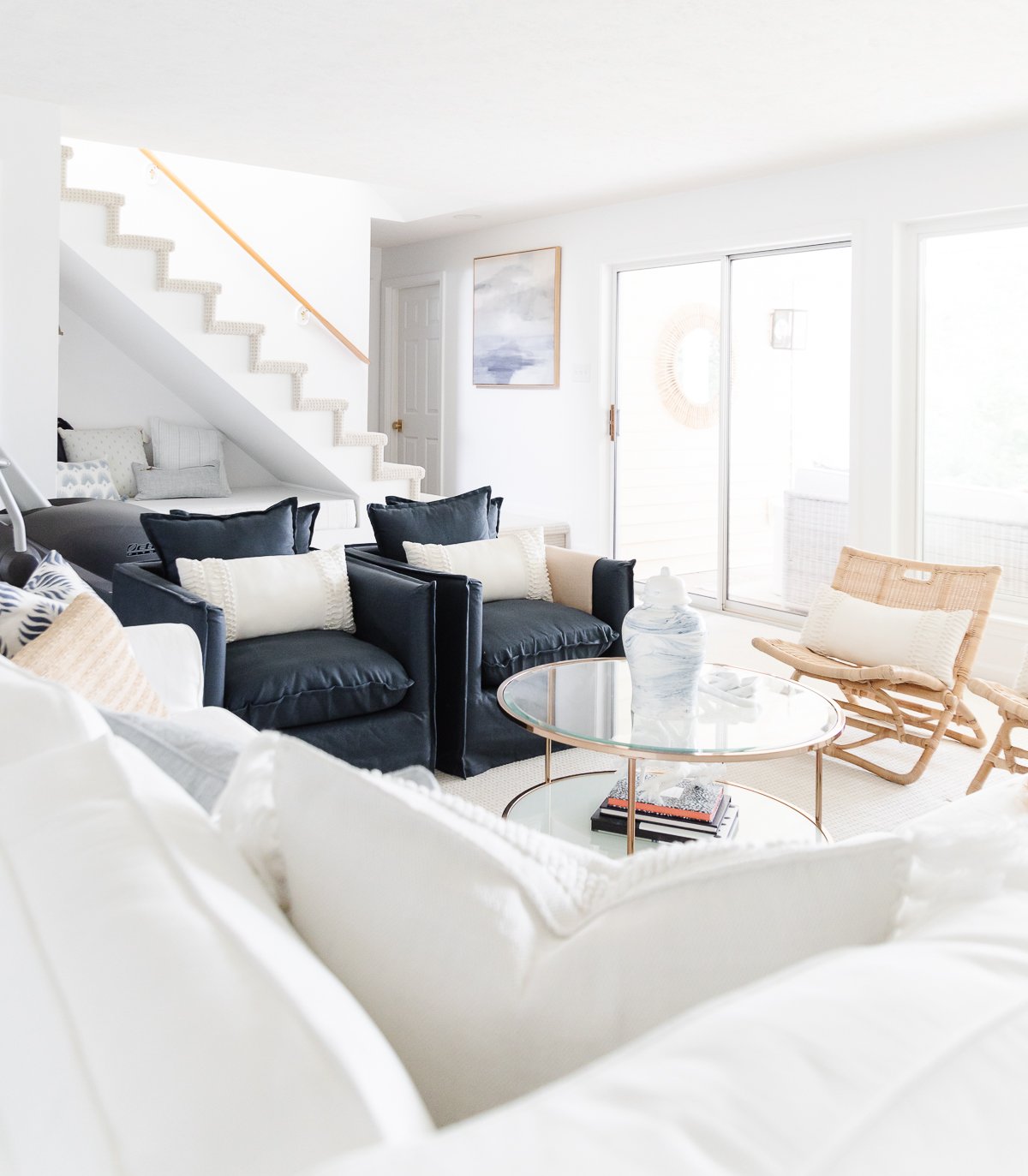 Connecting Sectional Sofa Pieces
Many sectionals have brackets on the bases of each section, with male or female hardware. They are placed on the right and/or left side.
When you assemble the sectional, slide the bracket of the male hardware into the female piece adjacent to it. Continue until all pieces are connected. This keeps the sectional sofa from separating. To disconnect, pull up on the section with the male bracket until the pieces are apart.
There are also sectionals that don't have hardware attached to the bases. They are made to just sit next to each other and not connect.
The benefit to these is that they don't have any hardware that can be exposed if you separate the pieces. The downside is that the separate pieces are more prone to gradually move apart.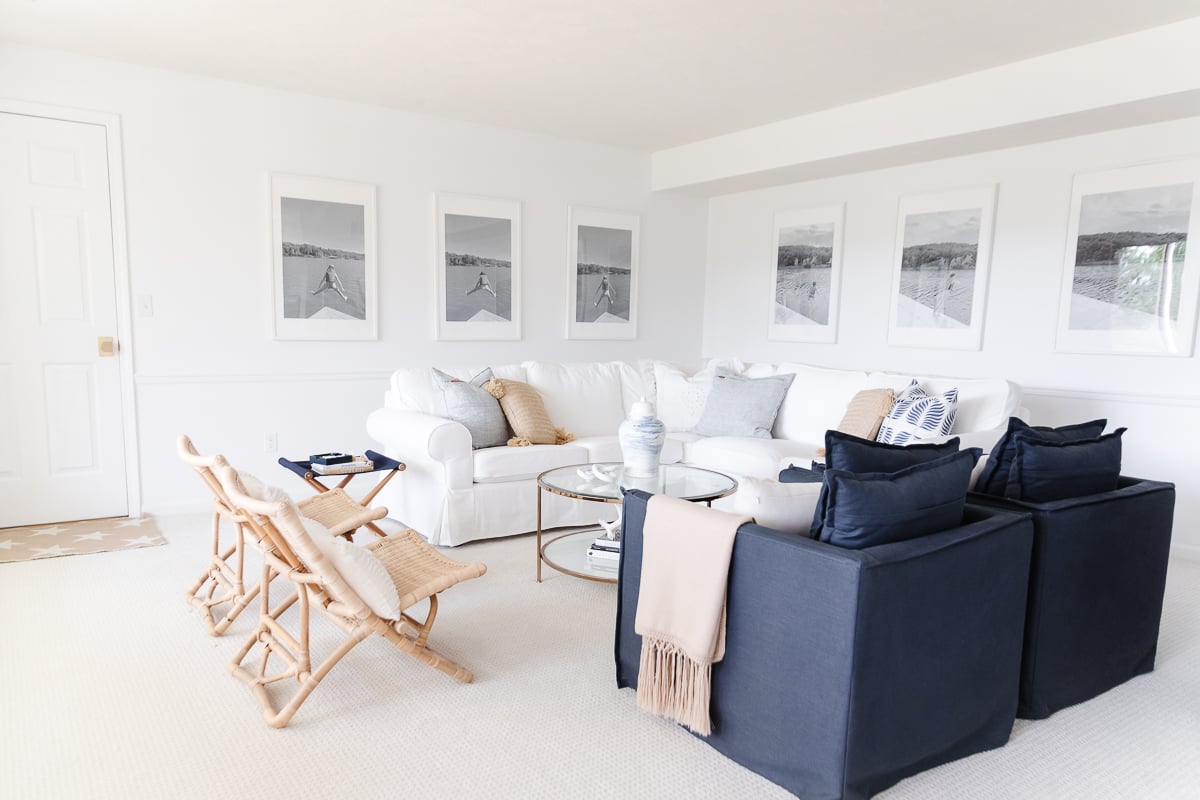 How to Configure a Sectional Sofa
Here are some common design shapes to consider when planning your sectional.
L shape – This setup is just like the letter L. Two or more sections are lined up, followed by a wedge or corner to make a turn, and then another piece is added perpendicular to your first sections. The perpendicular piece can simply be a chaise or bumper, or it can be one or two chair pieces, or even more. Your L shape can truly be an L shape where one side is longer than the other, or more symmetrical where the same number of pieces are on each side.
U shape – This configuration is like the L shape, but has one more side added that is parallel to the first side. Again, any number of seats can be added to achieve the length you need for your sofa. One side could even be just a chaise or bumper, so it isn't as long as the first side.
Curved – This design is made when the corner piece has a curved back rather than a right angle.
Straight – Technically, a sectional is just a sofa with sections combined, so you can also combine pieces in a straight row to suit your needs. Or, try a straight setup with opposite chaise lounge pieces on the end – which is just a modified U shape, with shorter sides.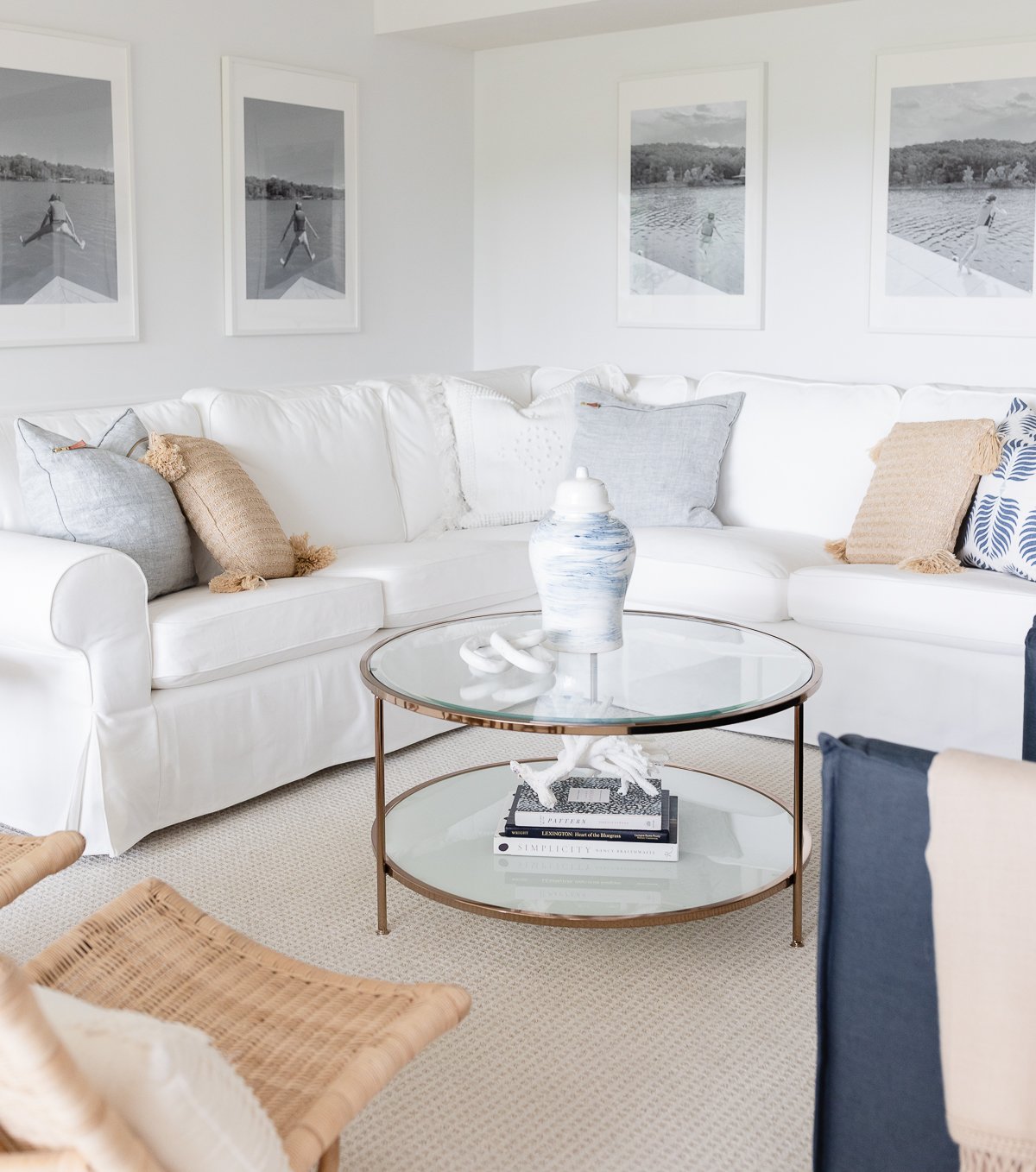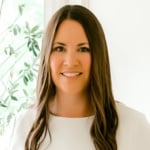 Tips
Many times, you'll find that quality is in line with price. Consider for example that down wrapped cushions are available at higher price points.
Keep the fabric in mind, not just the color! In today's retail market, many fabrics are engineered to be stain resistant!
Spot cleaning is your friend, especially when you choose a light colored sectional. We swear by Folex – it's a game changer!
Frequently Asked Questions
Is a sectional better than a sofa?
No. Both sectionals and sofas are great seating options. It is really a matter of preference. Carefully consider your room size and style as well as what unique purposes you need your sofa to meet
Does a sectional make a room look bigger?
A sectional does not make a room look bigger. It actually works in a big room to help tie things together. To make a room look bigger while using a sectional, use a light color with a slim design.
Sectional Sources
Our overstuffed white sectional is a slipcovered roll arm from Ikea (discontinued, unfortunately). Here are some with the same look and style!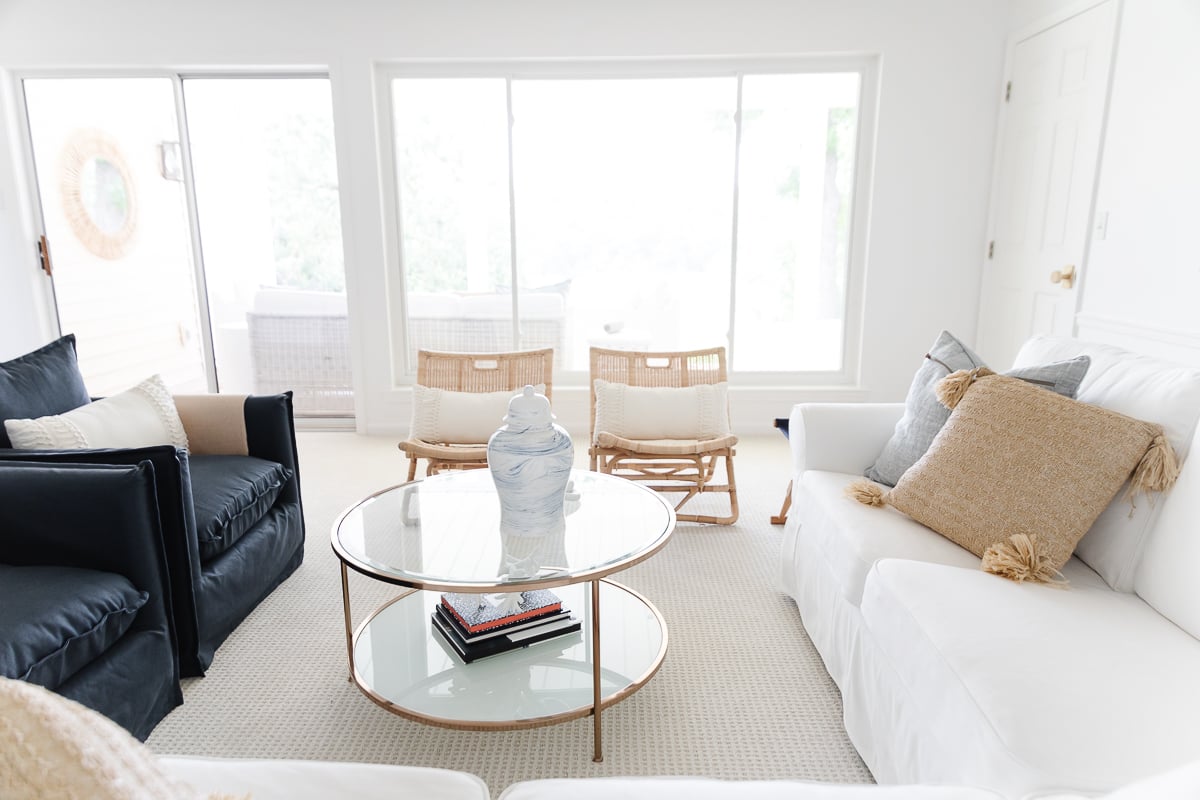 Learn all the secrets and techniques for how to measure furniture, and get it right the first time!
More Furnishings Inspiration
Design Guides, Decor & Tips