How to clean Restoration Hardware Furniture or Linen Slipcovers.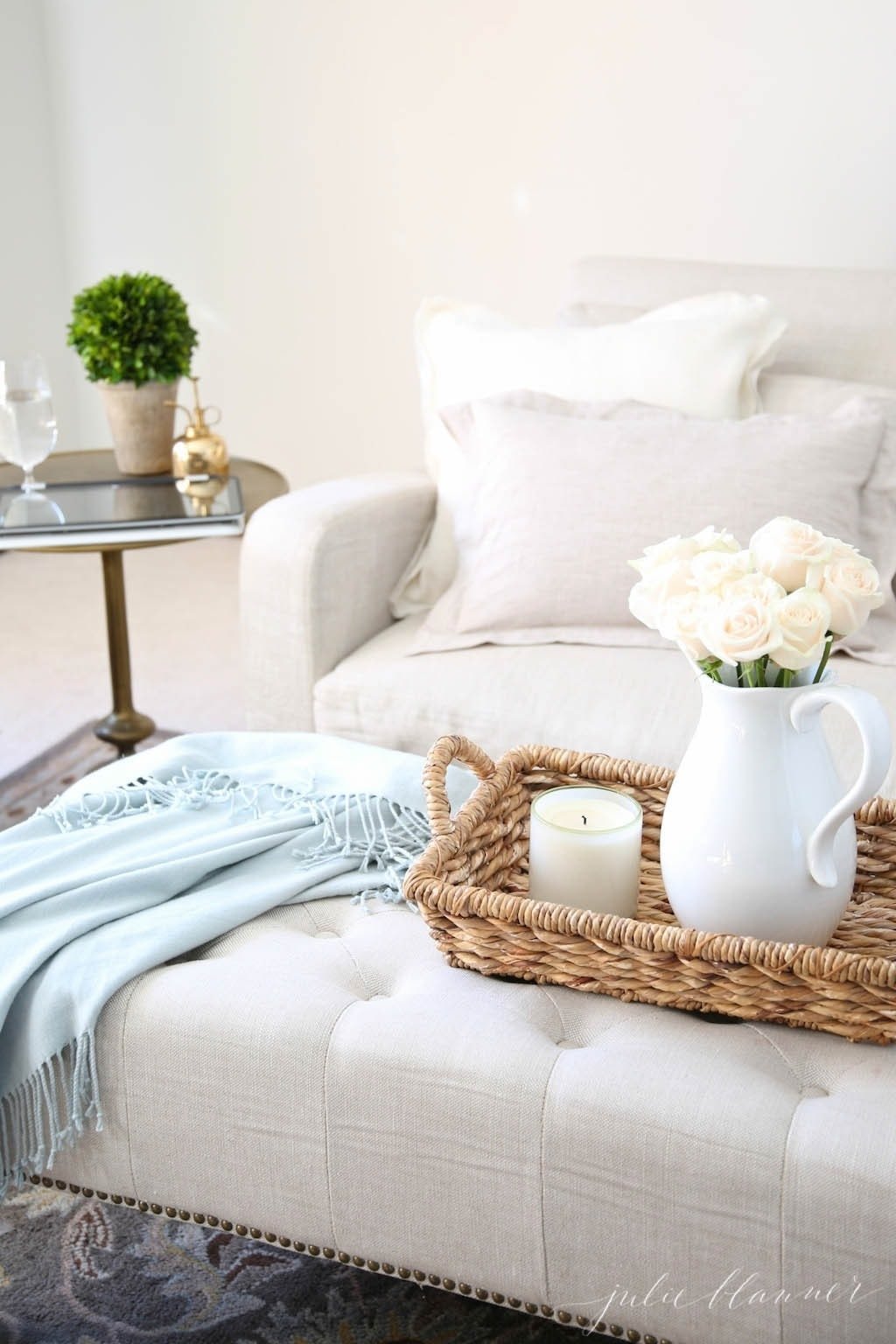 It has been four and a half years since we took the leap and purchased several pieces of Restoration Hardware furniture. I know some thought I was crazy for purchasing "white" pieces, but after giving it significant consideration, I felt confident in our decision.
We wanted timeless pieces that could transition with our style and family, so we were willing to make an investment. One of the most commonly asked questions I receive is how we keep our furniture so white, so I thought I'd share the details of how we clean Restoration Hardware furniture.
I love RH style and have chatted about other subjects regarding this store before. Be sure to check out my love/hate relationship with this store, as well as how to seal a Restoration Hardware dining table.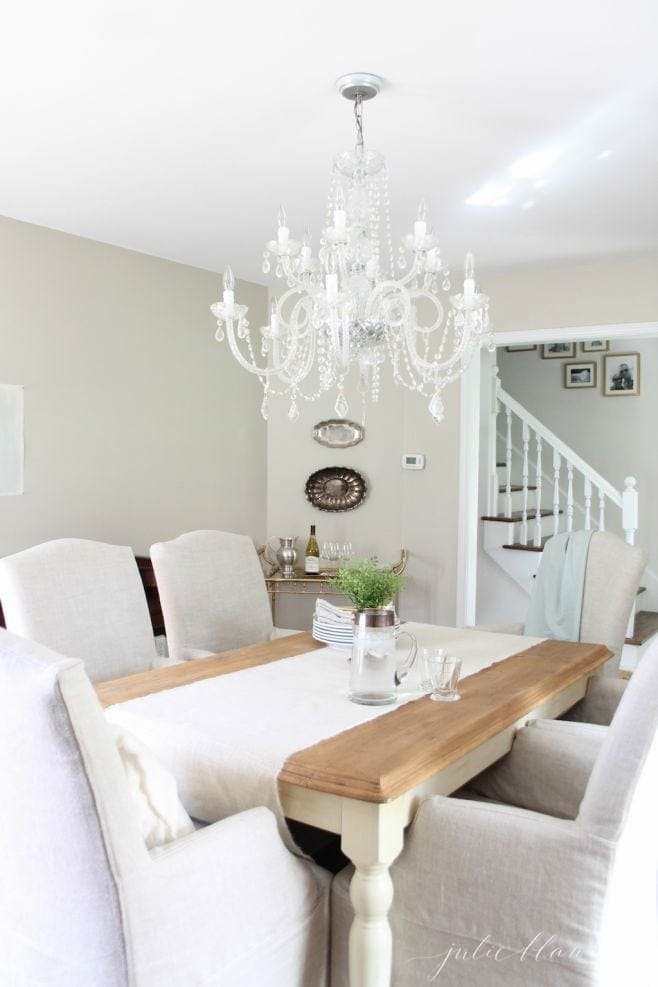 We purchased Belgian linen slipcovered sofas and dining chairs so that we could easily clean them or if worse came to worst, we could replace them.
Thankfully, to date we haven't had to do either! I've been incredibly pleased with how easily they spot clean with water. We've spilled wine, soda, mac and cheese, had chocolate faces rub against them, etc.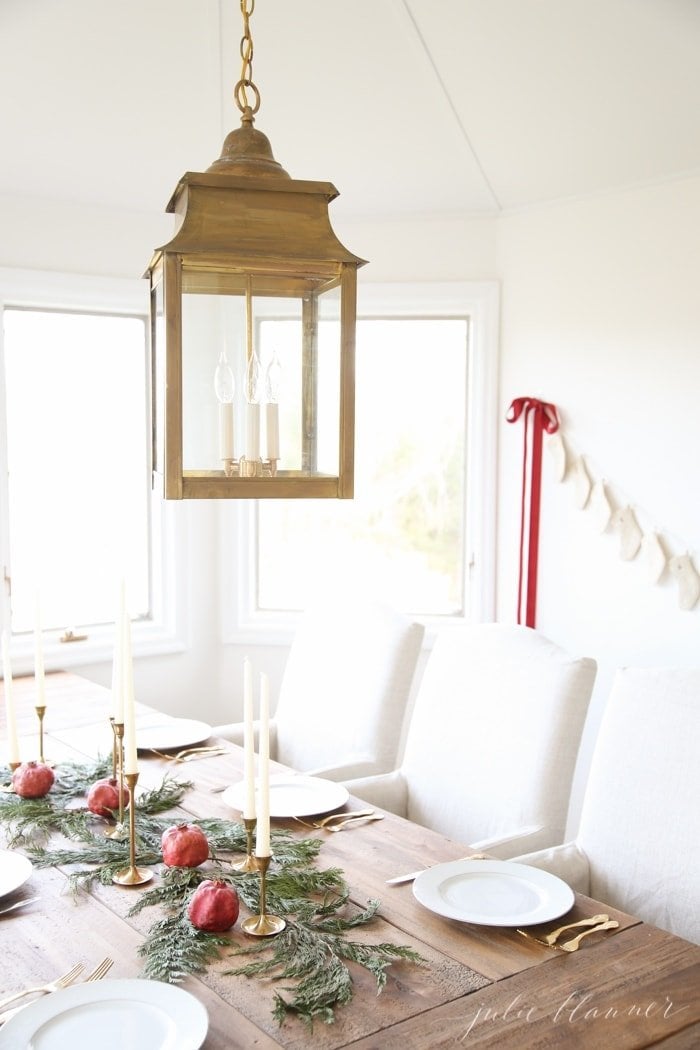 At nearly five years, I feel like its time to clean our love seat, which gets the most use. There are no stains, but the arms are starting to look a little dingy overall. I'm a little scared to wash it in fear of the massive steam that will likely follow, so I'm going to start with a mild upholstery cleaner.
We've had great success using it on our deconstructed chairs, which have required routine cleanings, the fabric has been less forgiving than Belgian linen.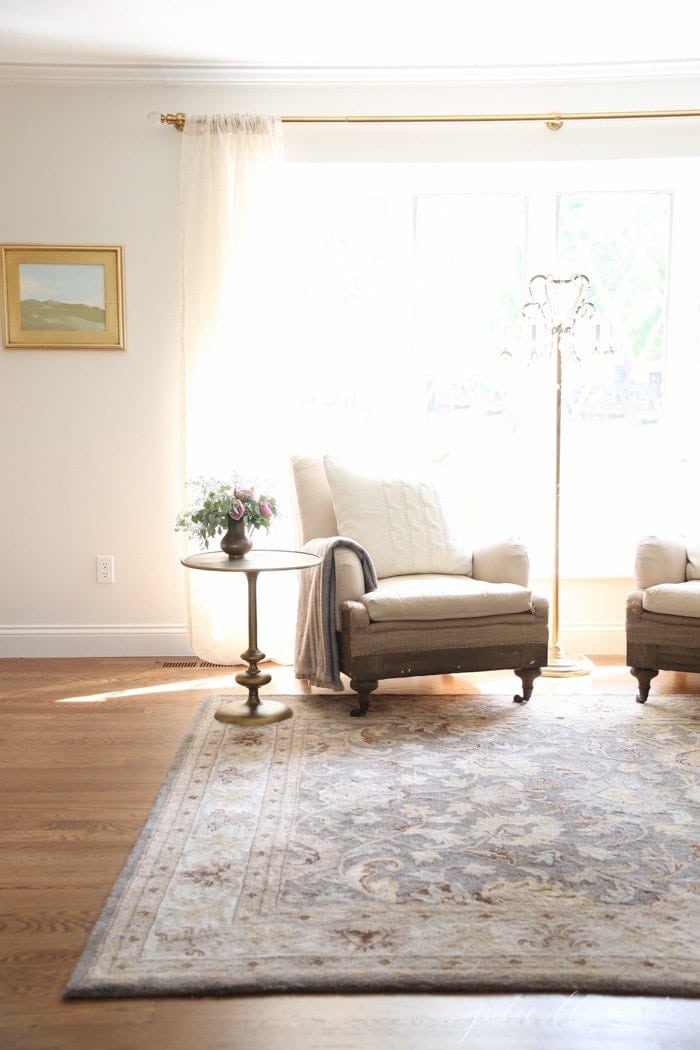 How to Clean Restoration Hardware Linen Furniture
Vacuum. It keeps dust particles out of the fabric, making it appear brighter.
Soak up the stain with a white cloth by blotting (don't rub).
Spot clean with distilled water and a white cloth.
Use a mild soap, distilled water and a white cloth. (I was told this over the phone from one of their representatives)
Last Resort – Dry clean.
or Machine wash on cold and hang to dry. Note that you should do all pieces in the set so that the color is consistent.
One thing to keep in mind about cleaning your Restoration Hardware furniture beyond vacuuming and spot cleaning is that doing so will remove the protective finish that we've come to love and appreciate.
Fabric contracts when washed and dry cleaned. Use a steamer to loosen the fabric and tug.
I can only hope that they'll bottle it and share it with us someday, but until then, we live in our home and enjoy our furniture.
We don't live in a museum, nor do we treat our home like one. I am not my mother's daughter when it comes to furniture, protecting it with a blanket until company arrives.
We have been successful machine washing our linen, steaming and tugging to loosen the fibers. Proceed at your own risk.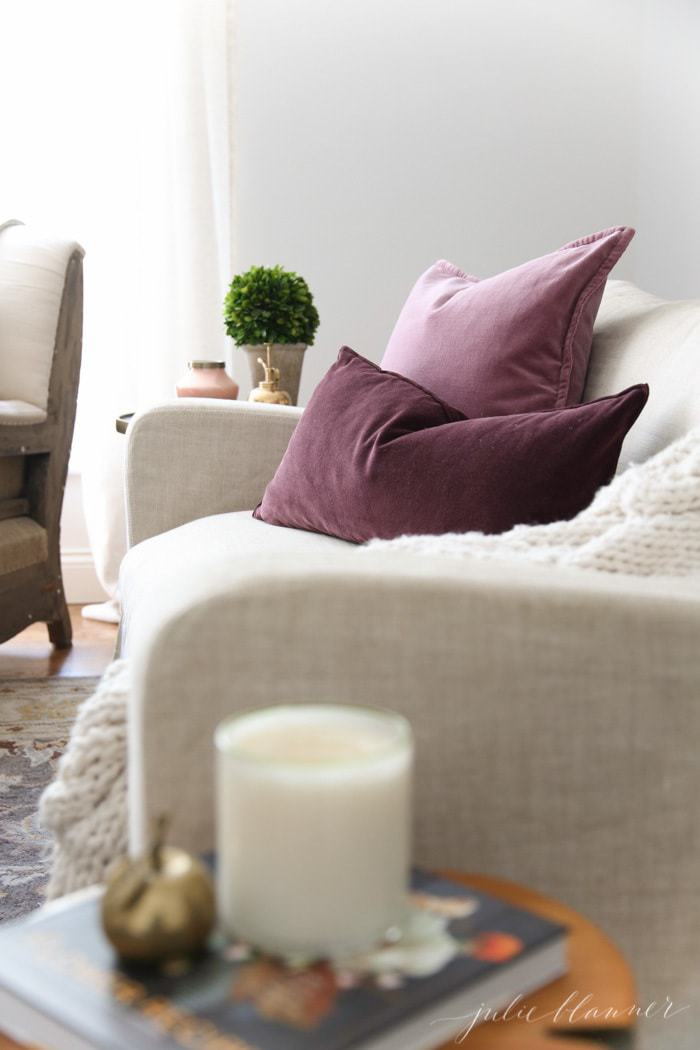 I also embrace the look of linen rather than stress about steaming it. If wrinkles bother you, I'd avoid the linen fabrics because they almost always look less than perfect. Our dining chairs are always a hot mess because the girls love hiding under them and where the fabric is tailored at the leg of the sofas, we brush past frequently and they tend to curl.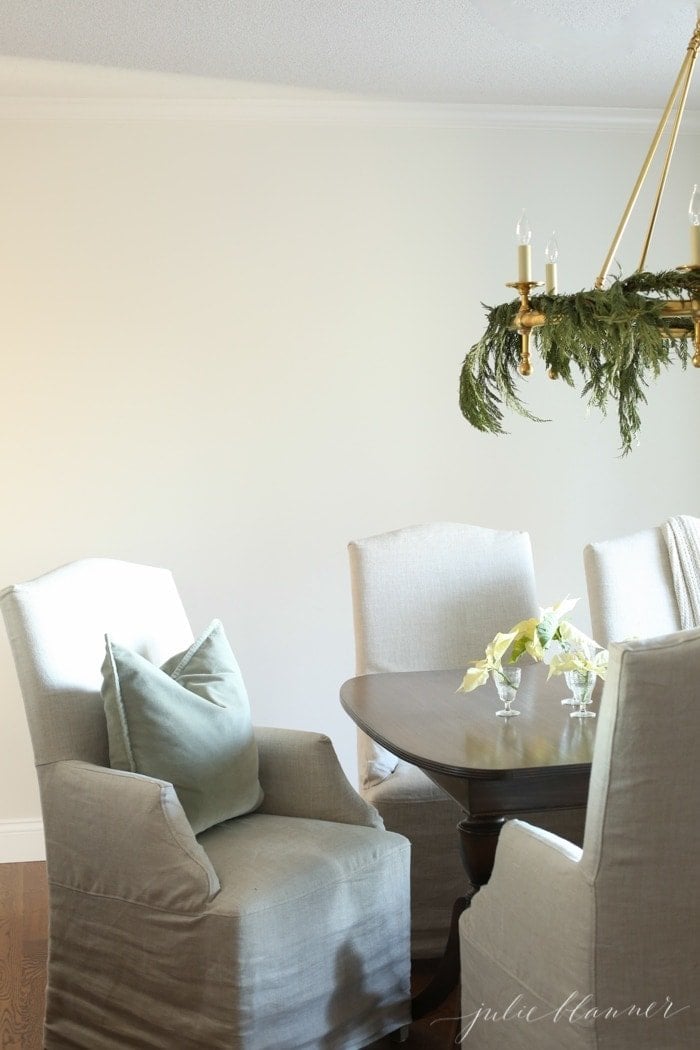 If you have Restoration Hardware linen furniture, I'd love for you to share your thoughts and experiences in the comments below. You can learn more about Pottery Barn Sofas and Ikea Ektorp sofas right here on JulieBlanner.com as well!
LET'S CONNECT!
instagram | newsletter | facebook | pinterest