Find 25+ of the best easy Mother's Day brunch recipes, plus table setting ideas, flower arrangements and more. It's simple to host an effortless and beautiful Mother's Day brunch!
Mother's Day is in the middle of May this year, falling on Sunday May 14th in 2023. Don't worry – you've still got time to put together a beautiful day with these fabulous tips, tricks, and 25 incredible recipes for a sweet and savory brunch she'll treasure.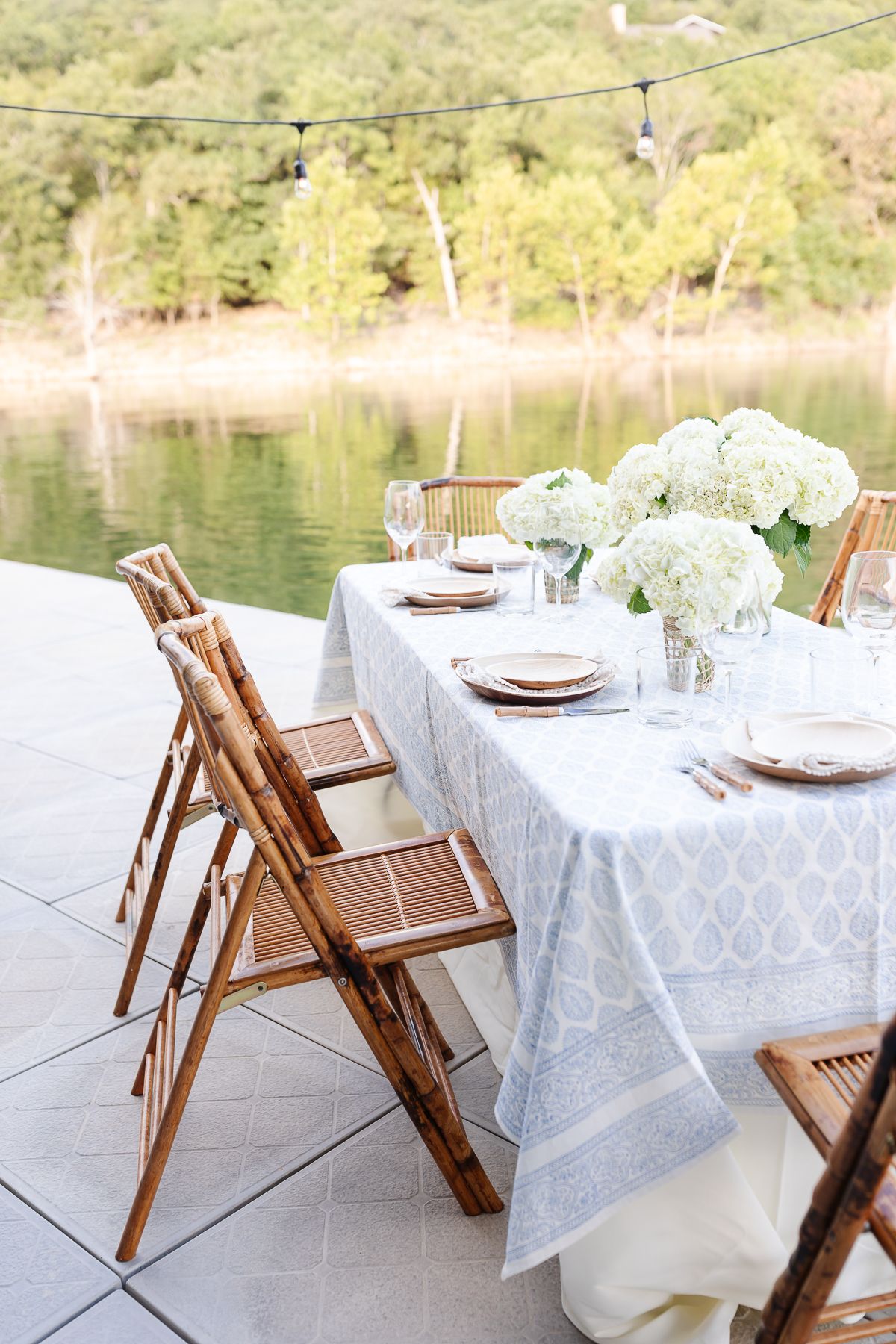 Mother's Day always seems to fall at the busiest time, or is that just me? With warmer weather, flowers blooming, and more hours of sunlight, Mother's Day can be the perfect time to slow down and celebrate some of the most important people in our lives.
Having Mother's Day on the calendar is so important because it gives us an opportunity to do just that. Today, we're sharing some of our very best recipes, table settings and flower arrangements to help you celebrate.
Mother's Day Brunch Ideas
When I think of Sundays, I immediately think of brunch! Since Mother's Day always falls on the second Sunday of May, there's no better way to celebrate than planning a beautiful Mother's Day Brunch!
With that in mind, we're also sharing the details of this pretty dockside brunch – you'll find the sources for all the items pictured! I'm also sharing tips, tricks and a few questions and answers that will inspire you to create something beautiful for mom.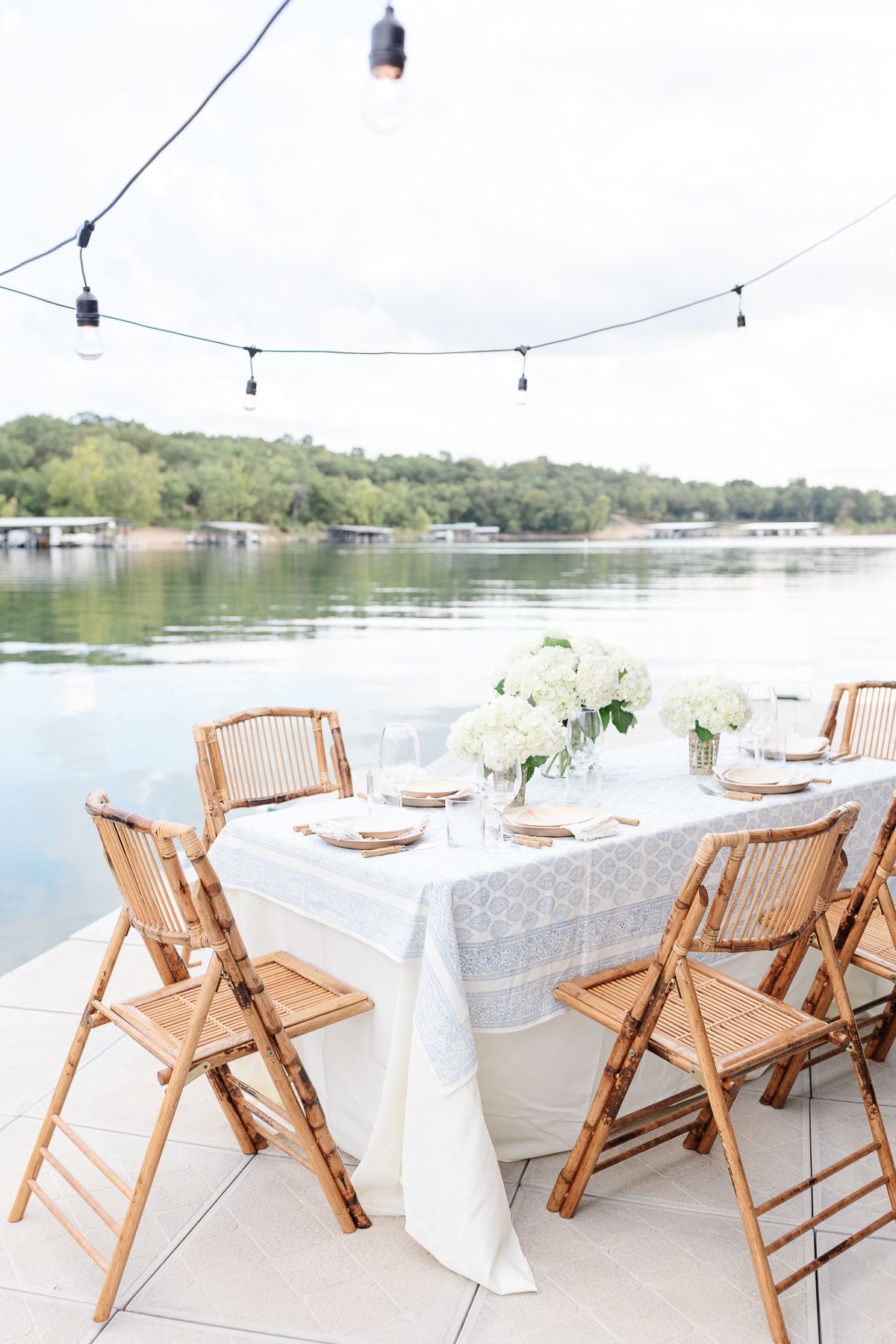 Frequently Asked Questions
Why is brunch so popular on Mothers Day?
I think brunch has become a popular way to celebrate moms because it's a great way to take advantage of beautiful May weather, while treating them to something special. Brunch allows families the time to celebrate early in the day and then spend the afternoon however mom chooses!
What time is brunch usually served?
Brunch is my favorite time of day on Sundays, simply because it falls perfectly after whatever I needed to get done in the morning. I generally brunch anywhere from 10:00am to 2:00pm, and you can do whatever works best for you!
Between church, Sunday cleaning, gifts for Mother's Day, and whatever else your Sunday may bring you, brunch is a perfect time of day because it has no specific time of day!
This time frame allows you to have a brunch for your breakfast, lunch, or a chance to combine the two. Make it work for when meals are best for you.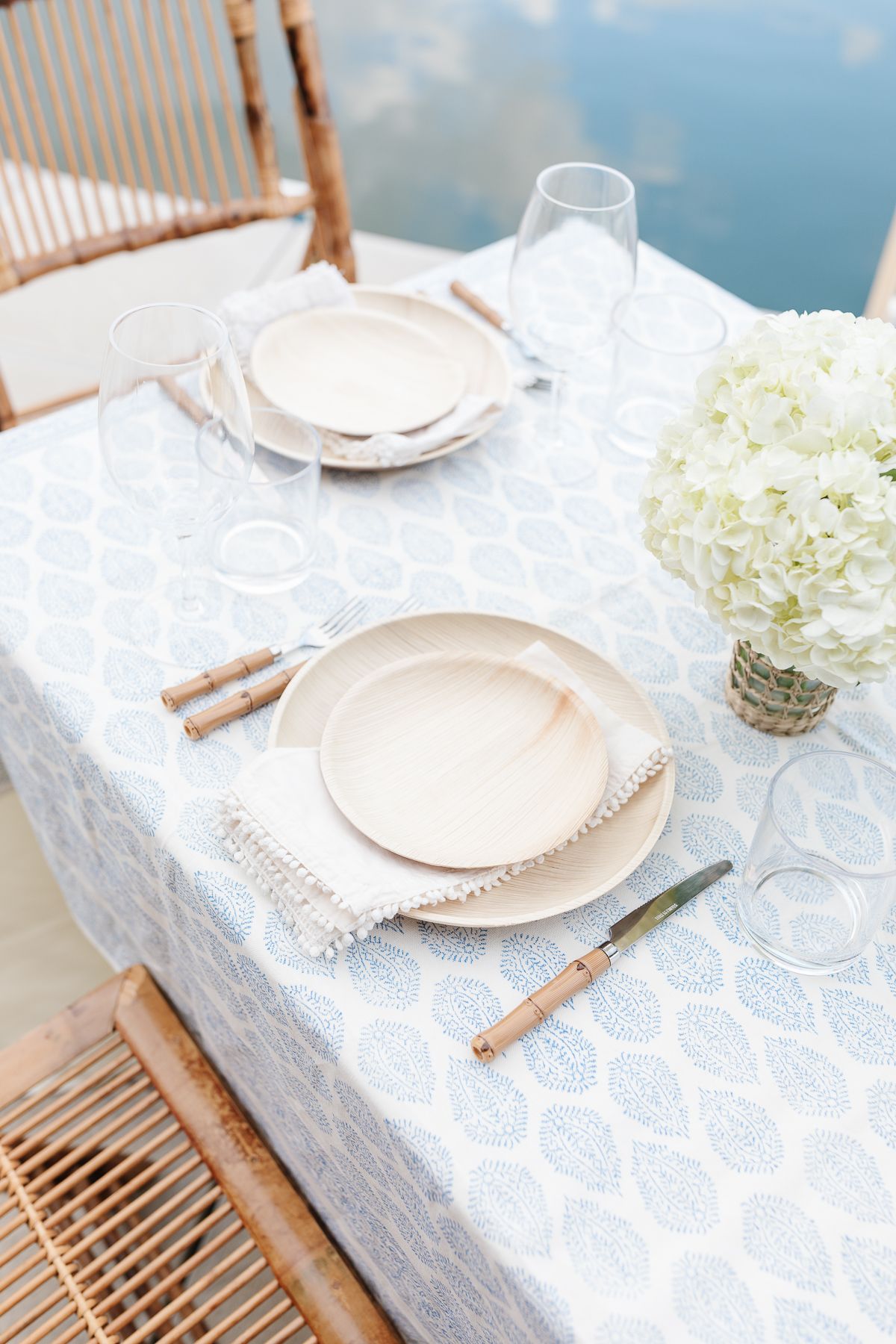 Tips
One of the keys to keeping entertaining effortless is to select menu items that not only compliment one another, but have ingredients that overlap.
For example, to minimize prep work, cut an array of fruit to not only eat, but put on waffles and mimosas. Using one ingredient to make multiple dishes is one of my favorite shortcuts.
One of my favorite ways to make guests feel welcome is to add a sweet, special gift at every place setting! This can be as simple as a pre-wrapped treat or their own petite flower arrangement.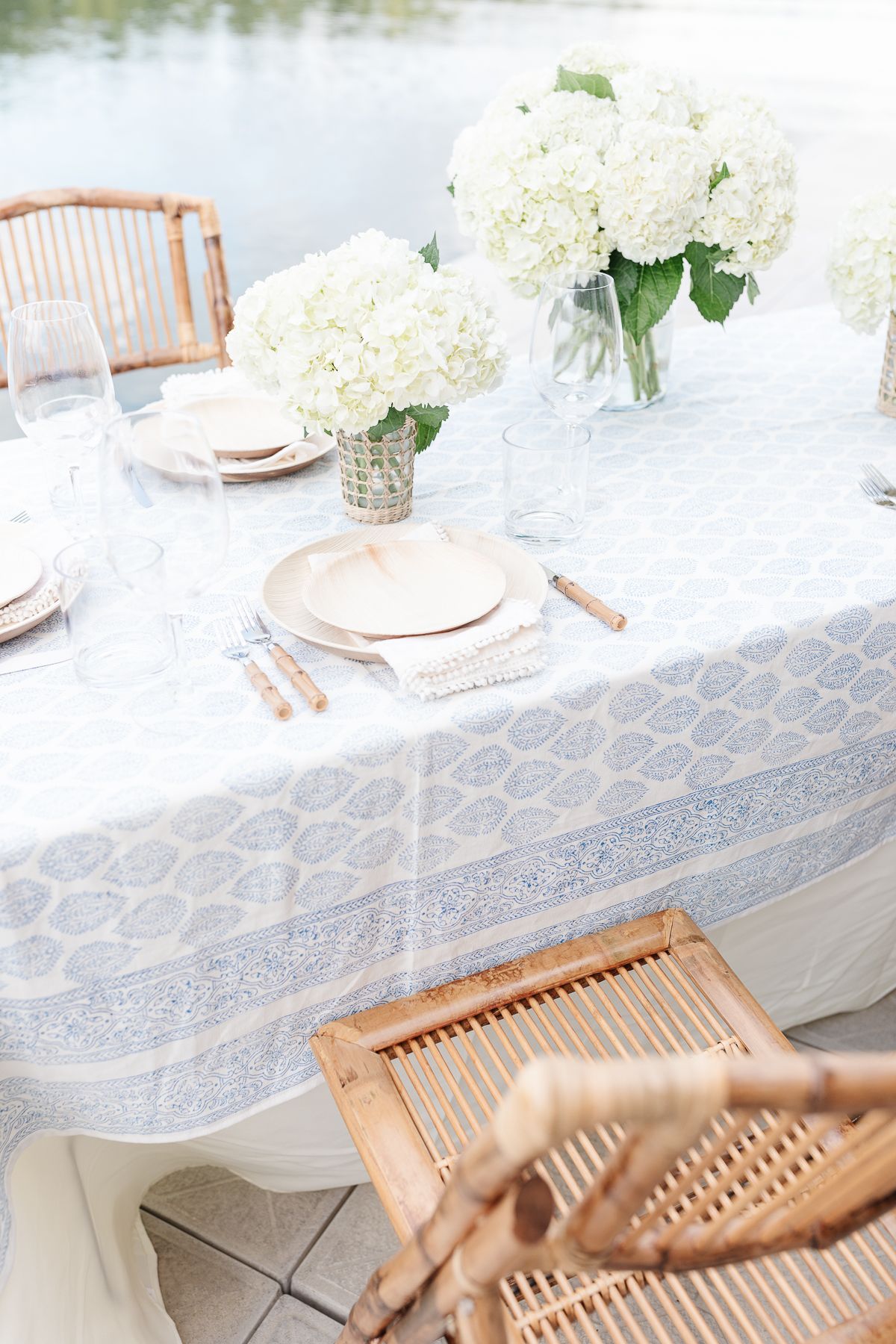 Sweet Mother's Day Brunch Recipes
Take a shortcut with this Easy Cinnamon Rolls recipe! Crescent rolls cinnamon rolls take just a few minutes to make using incredible cinnamon roll filling and classic icing.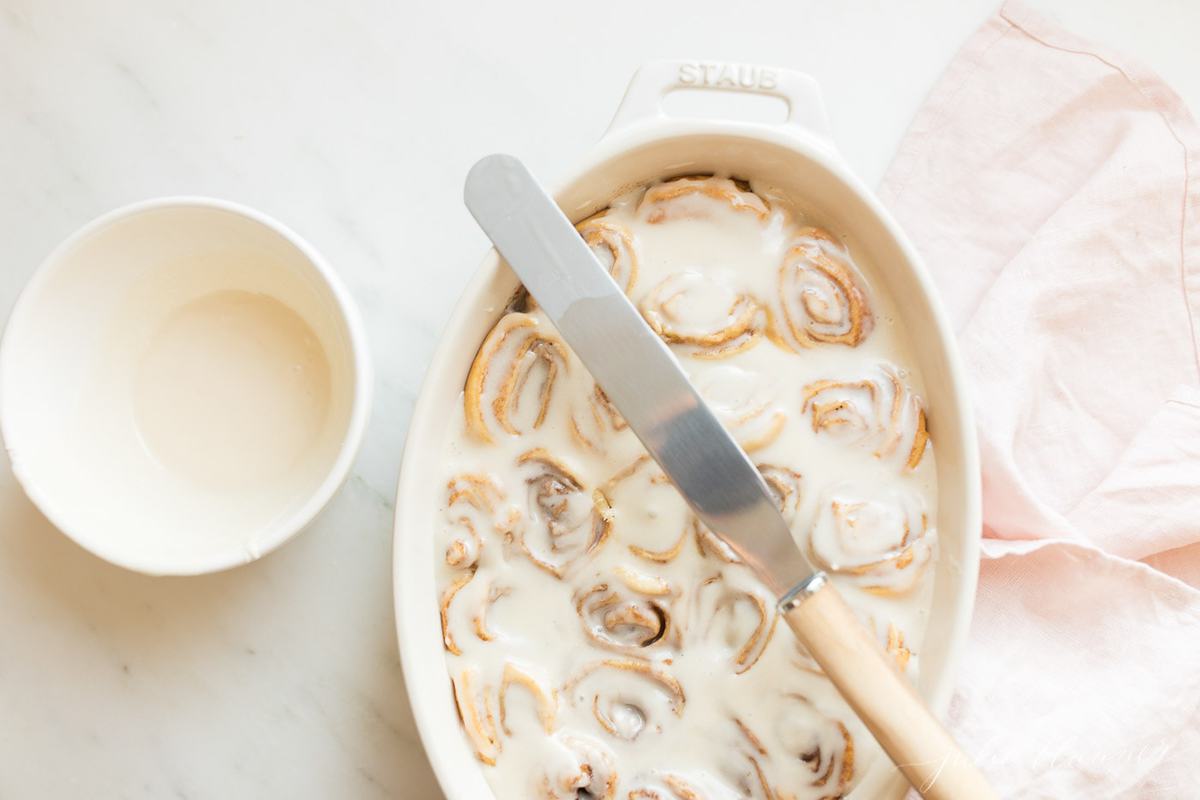 A recipe for incredibly delicious, thick, light and fluffy Orange Rolls! These easy sweet orange rolls covered in cream (to make them extra moist) are topped with an orange glaze for a truly memorable treat!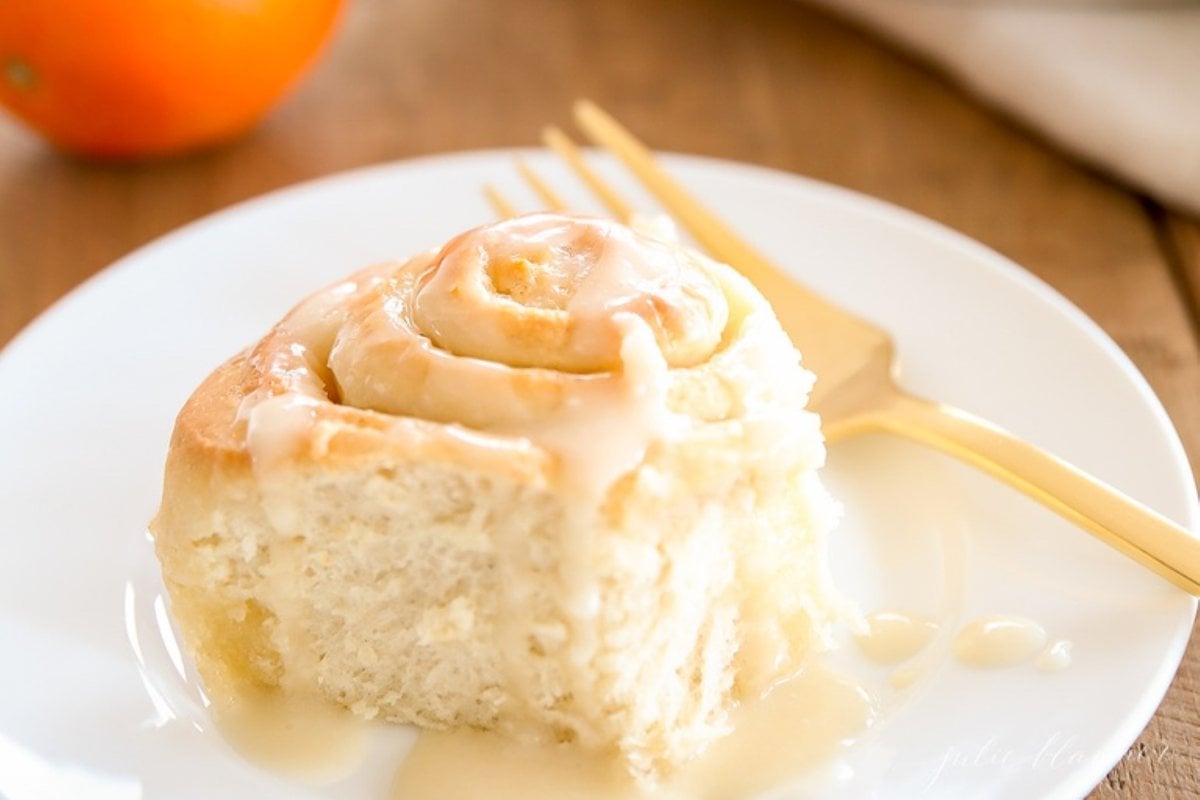 These cinnamon sugar donuts are really a delight! They are baked in your oven, making them so incredibly quick and easy to make.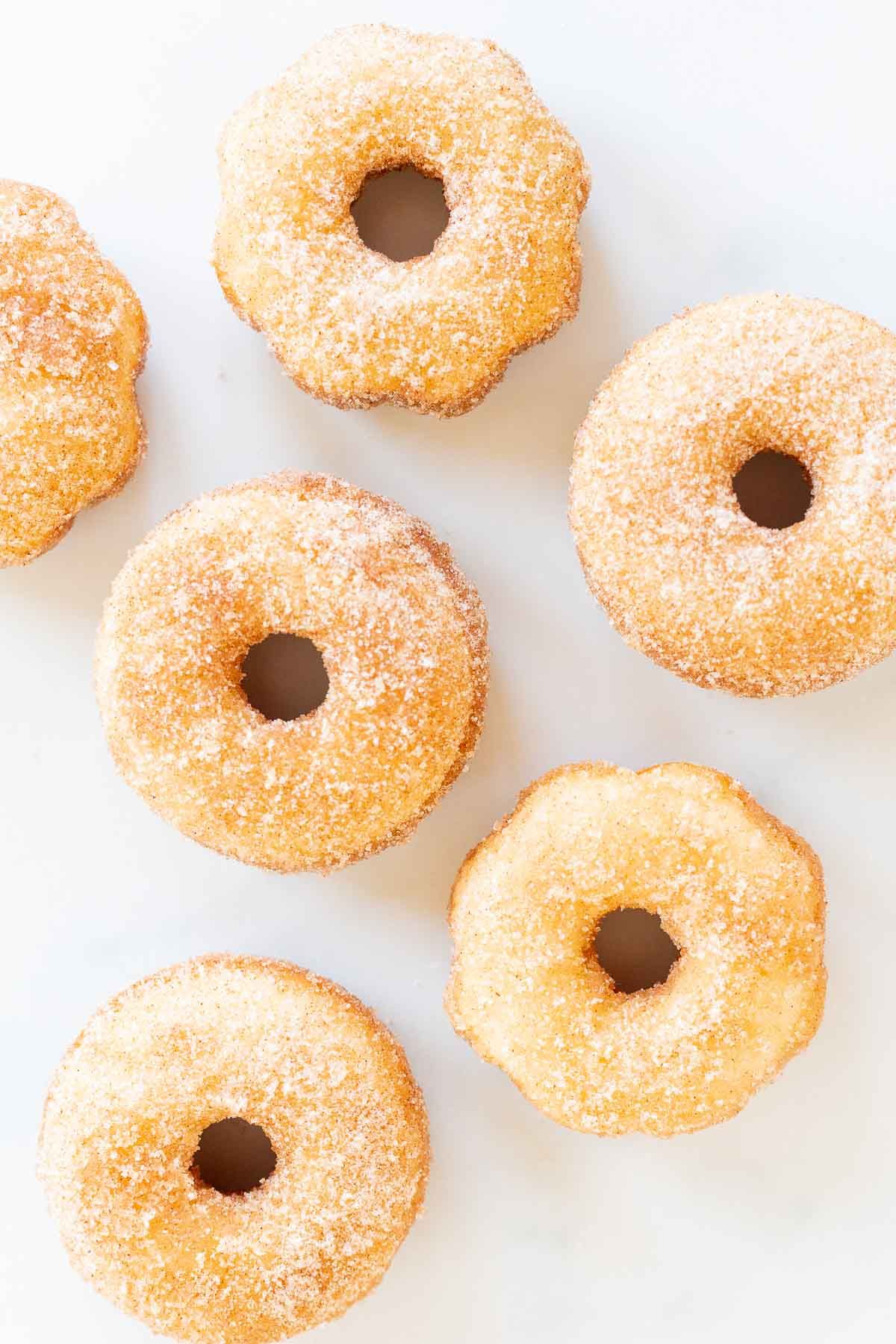 An easy Cinnamon Bread Recipe that is perfect for breakfast, snacks and gifting to friends, neighbors and co-workers! This quick bread is perfect for any season and feels so special for Mother's Day and beyond.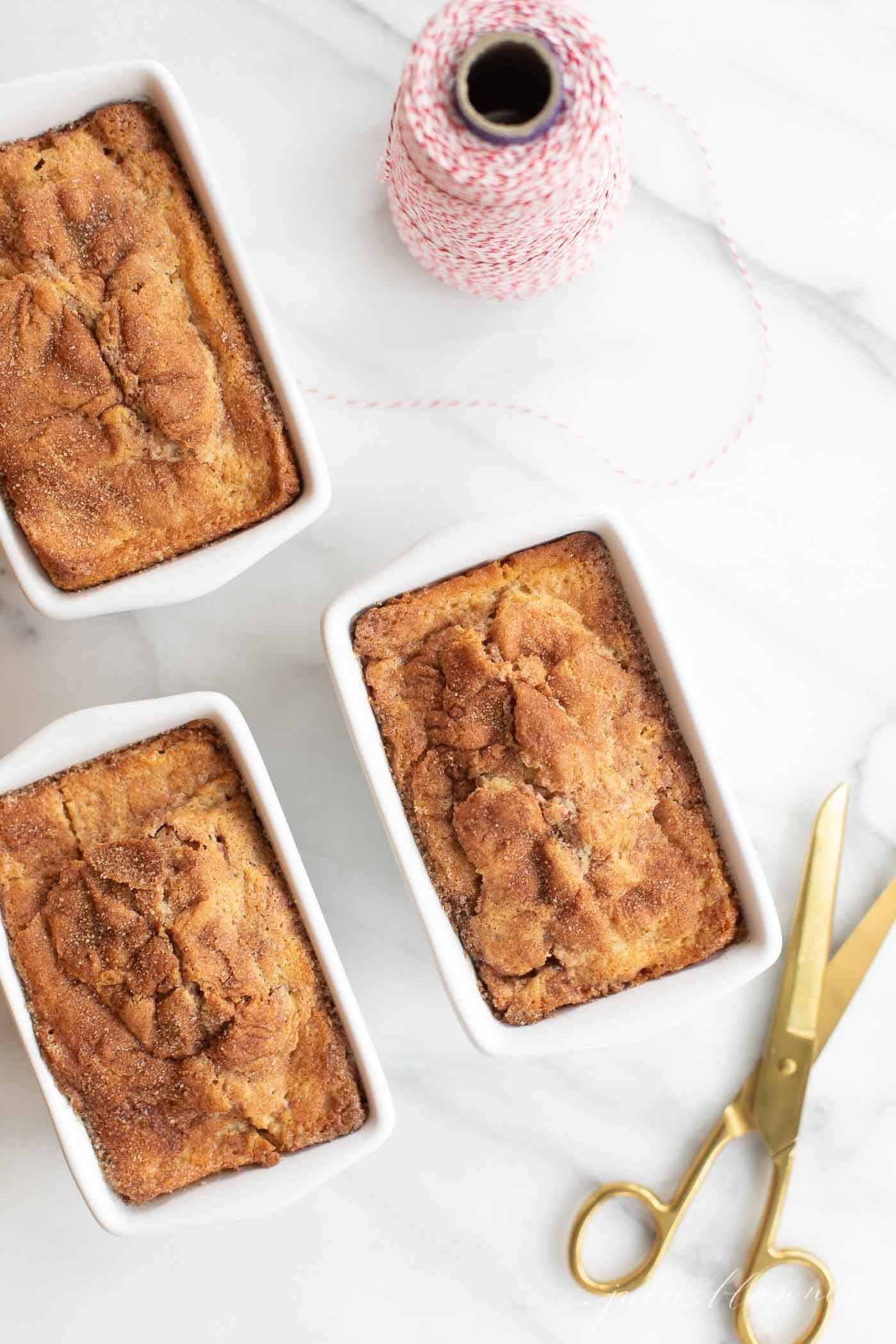 These meltaway muffins are a deliciously simple Cinnamon Muffin Recipe made with staple ingredients. They're rolled in butter and cinnamon sugar, and when warm, they melt in your mouth!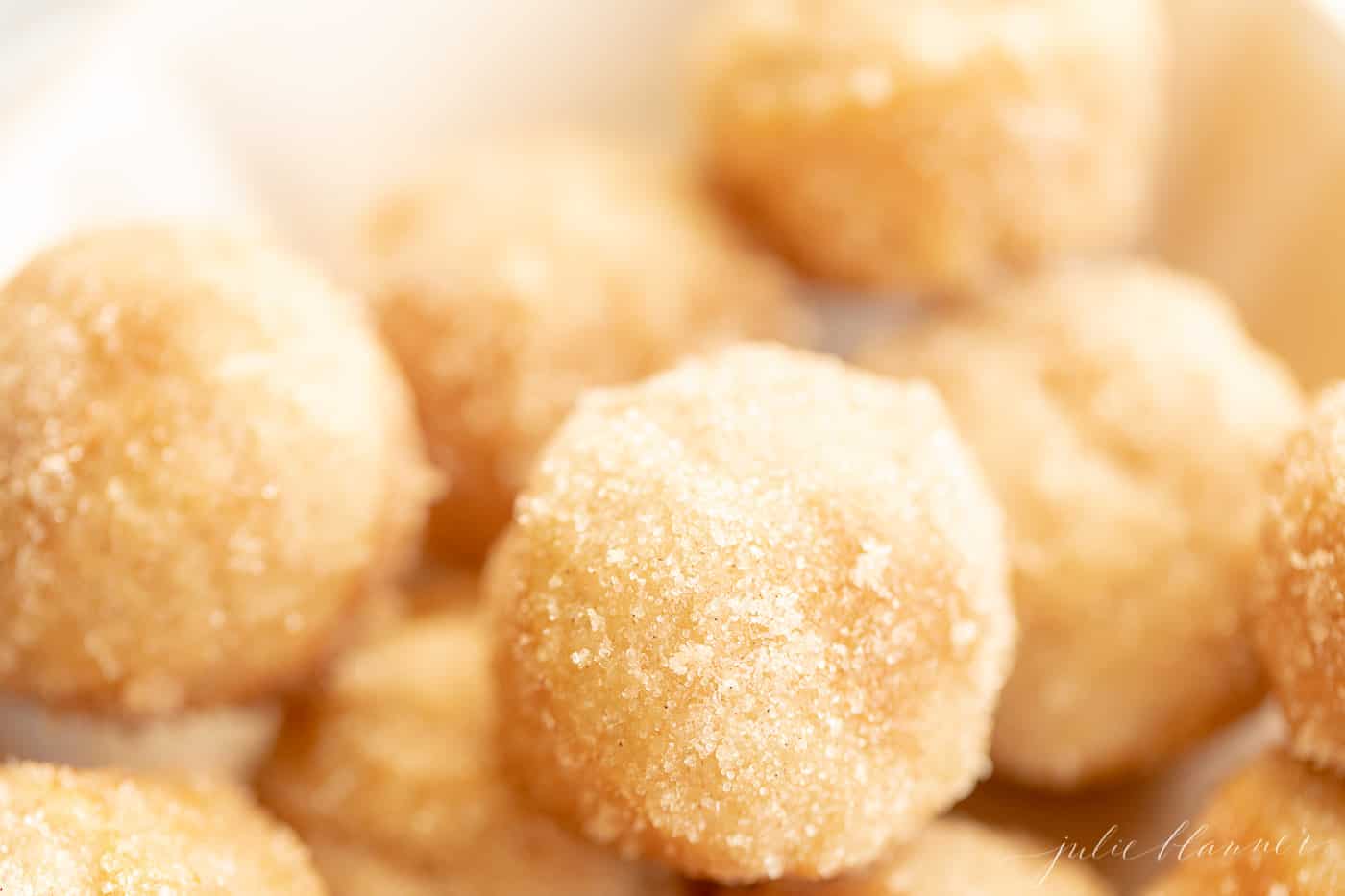 You wouldn't know by tasting it, but this is an incredibly Easy French Toast Recipe that is full of flavor. Get the secrets that make this Easy French Toast so amazing!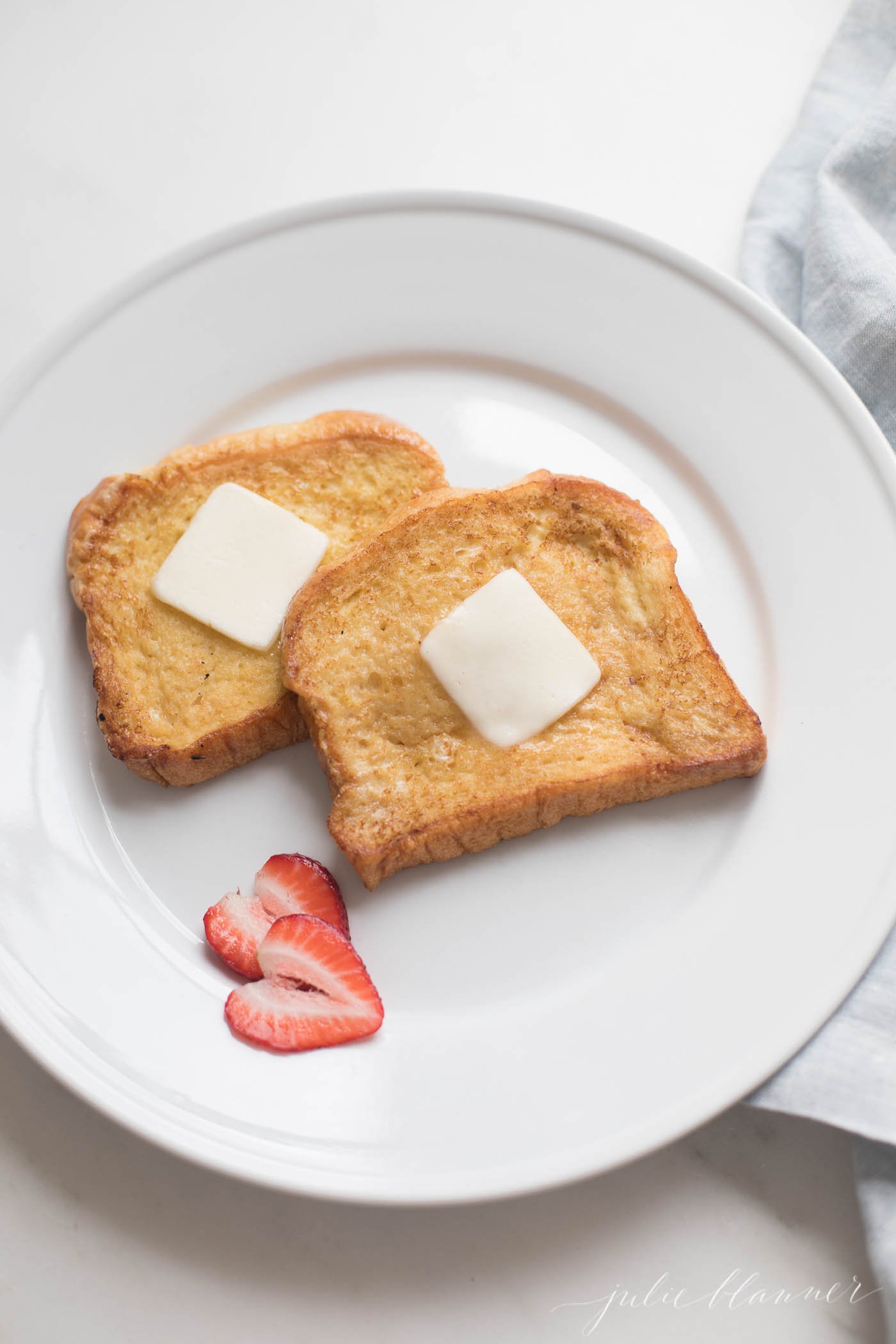 This rich and decadent Crème Brûlée French Toast is a deceivingly easy make ahead breakfast or brunch entree everyone will love! It's made in just a few minutes with staple ingredients and your favorite bread.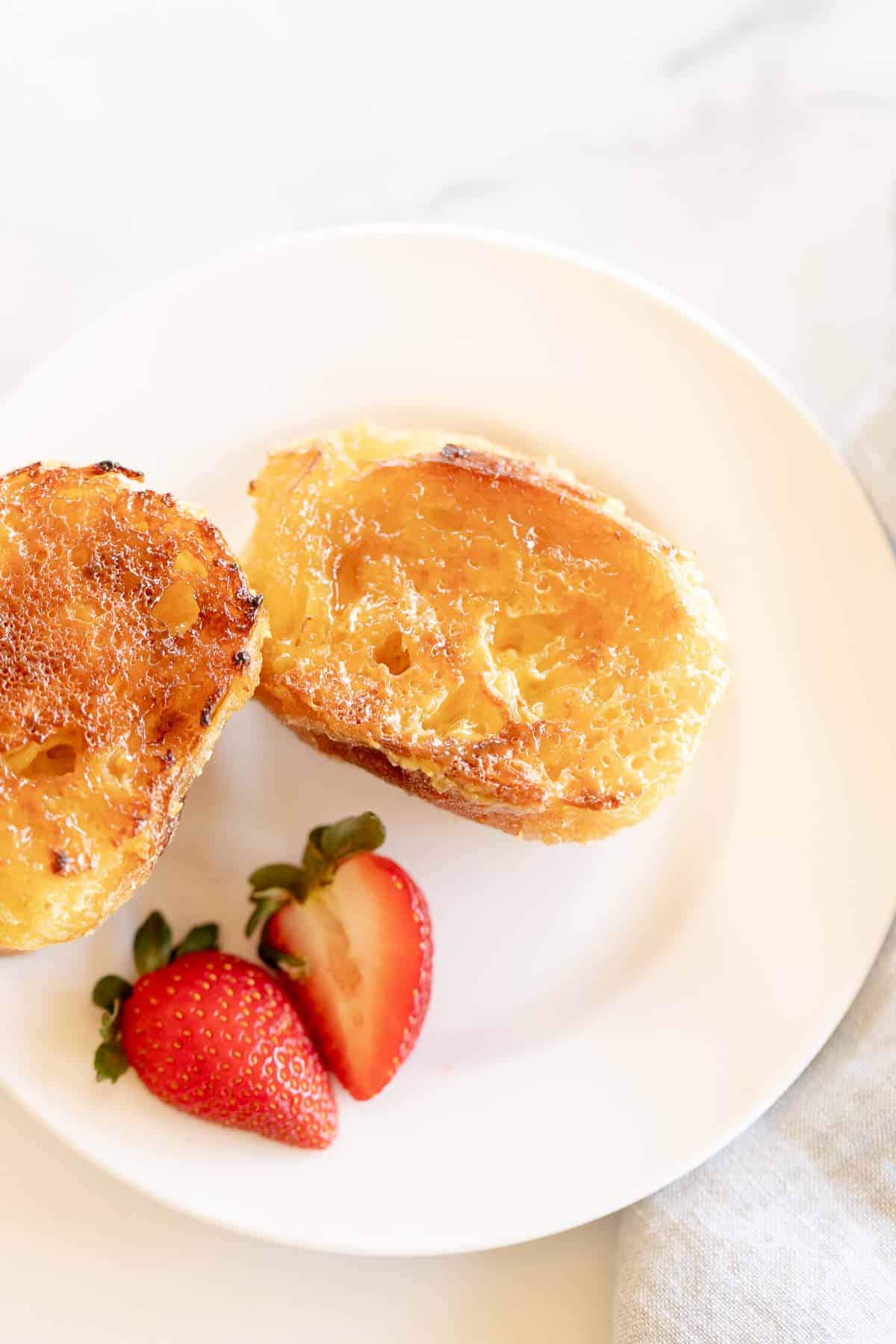 These darling fruit skewers are the ultimate EASY way to serve festive fruit for every occasion! Perfectly bite-sized and oh-so-charming, you'll have guests oohing and aahing over your clever display of fruit kabobs.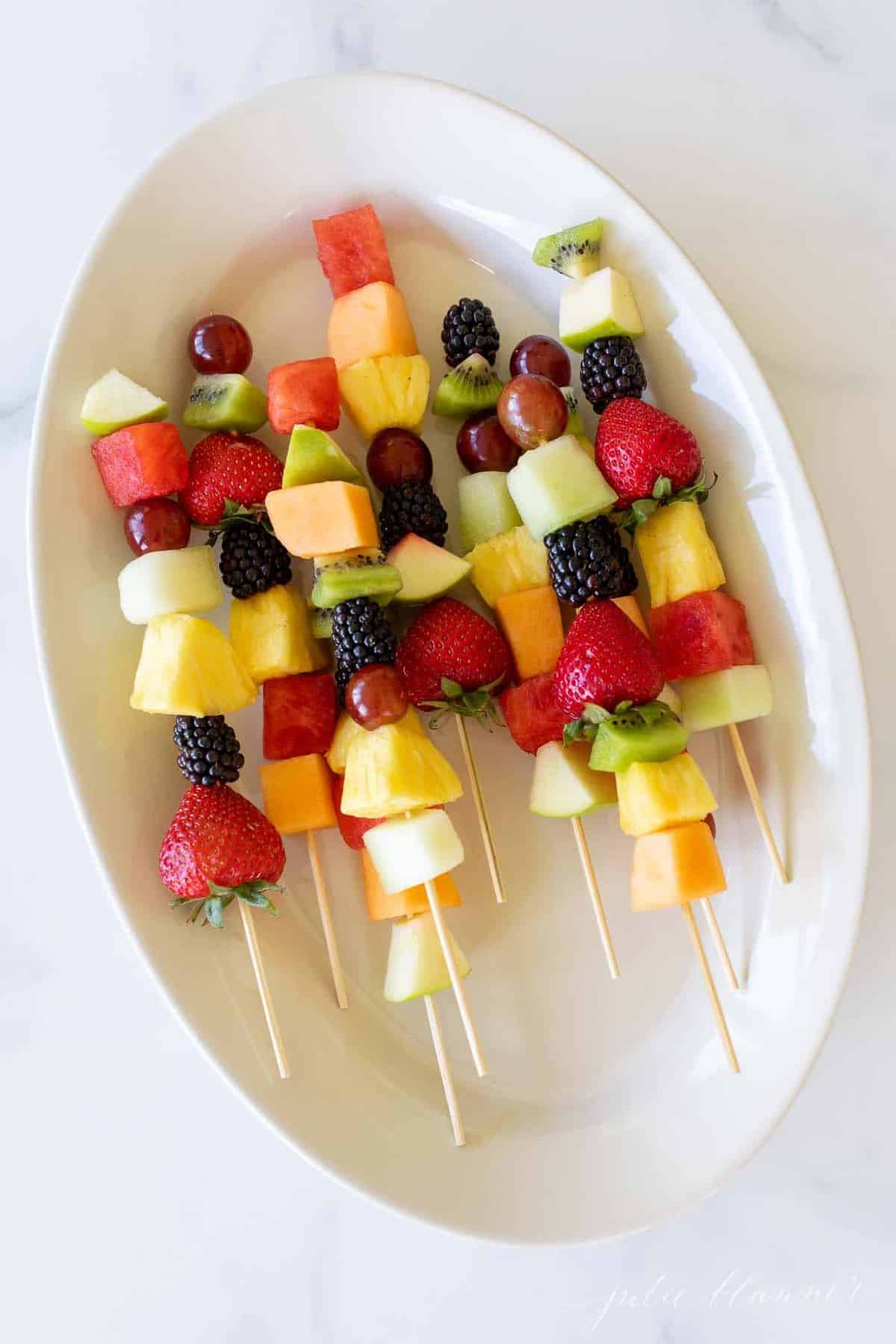 This Fruit Salad is a family favorite with a light and flavorful fruit salad dressing. It's easy and perfect for snacks, sides and school lunches! Ready to eat in a matter of minutes, this healthy snack can be easily customized to include your favorite fruits.
Cream Cheese Fruit Dip is the perfect accompaniment to a beautiful fruit platter. It's sweet, yet balanced and made with just three simple ingredients!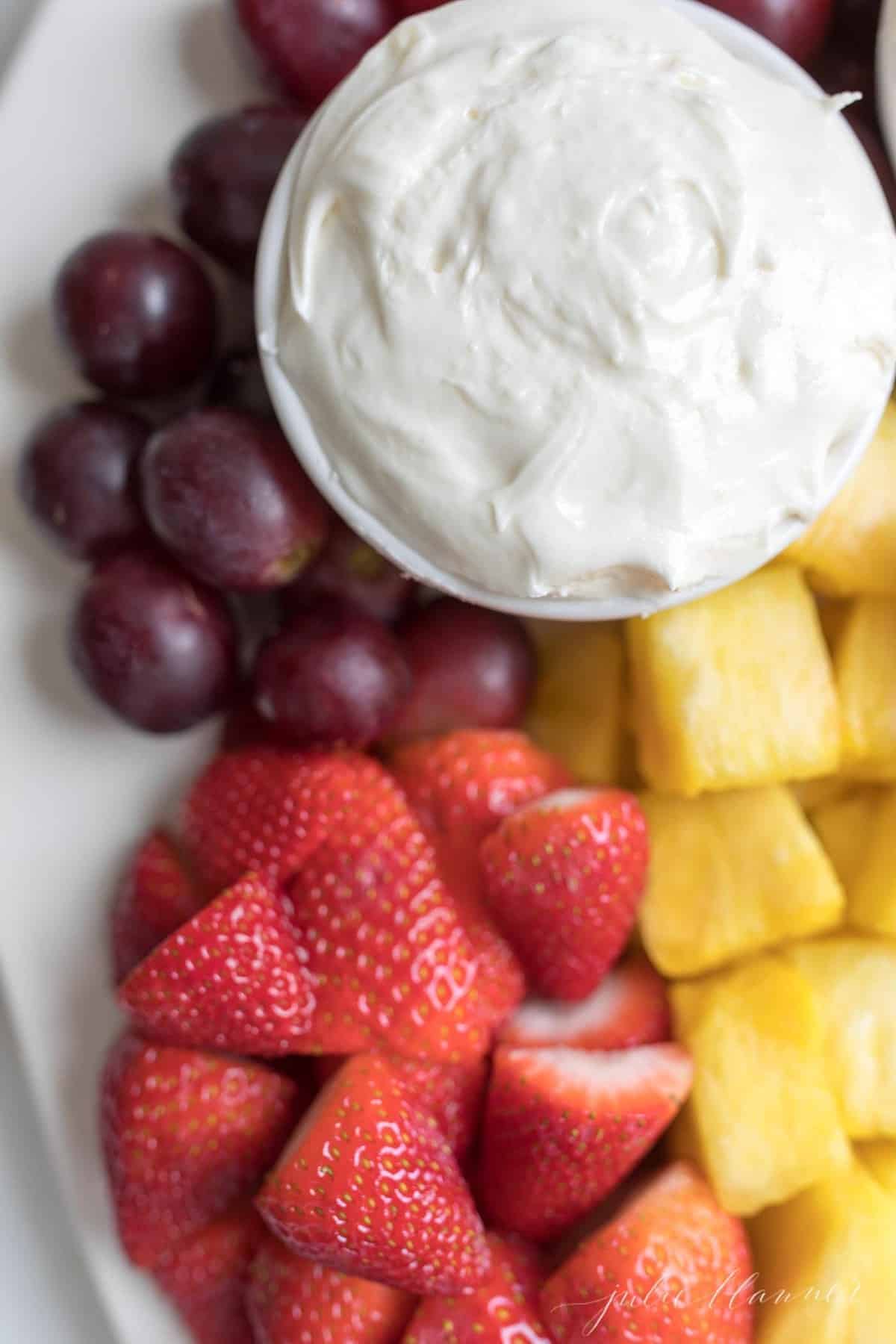 Celebrate something special with sweet, sparkling Sugared Champagne Grapes – a poppable appetizer or dessert that will have everyone raving! Prosecco grapes are fresh, vibrant, and bursting with the flavor of your favorite bubbles!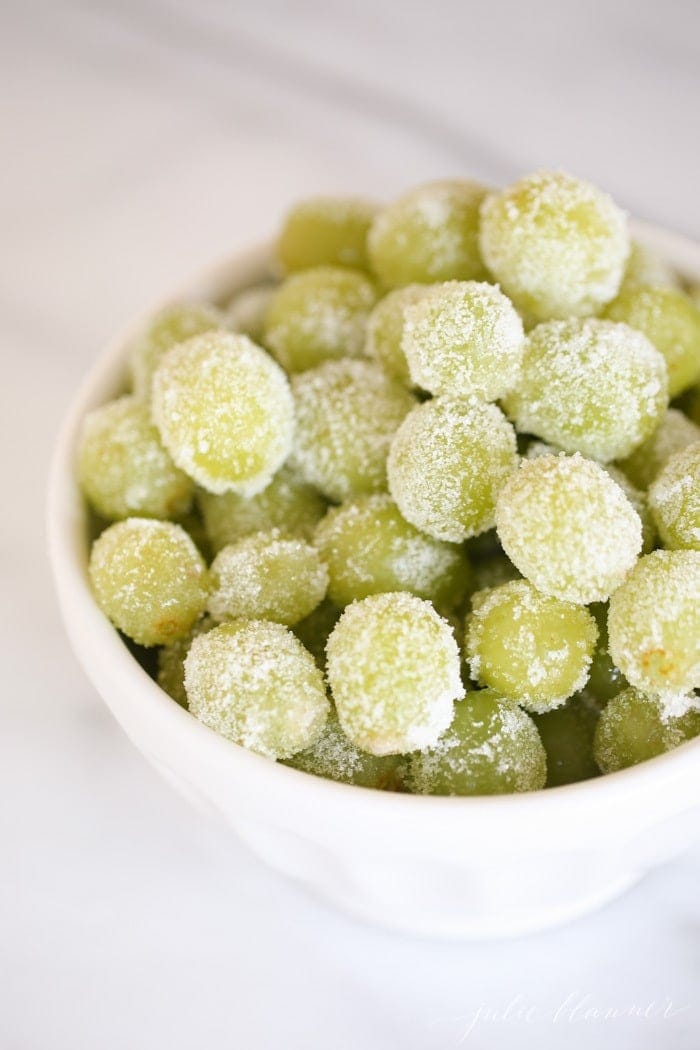 This is the best recipe for Pink Champagne Cupcakes with bubbly sweet champagne flavor, perfect for special occasions.
Dress them up a little and create the perfect display for all your showers and events! They aren't just cute… they are so delicious.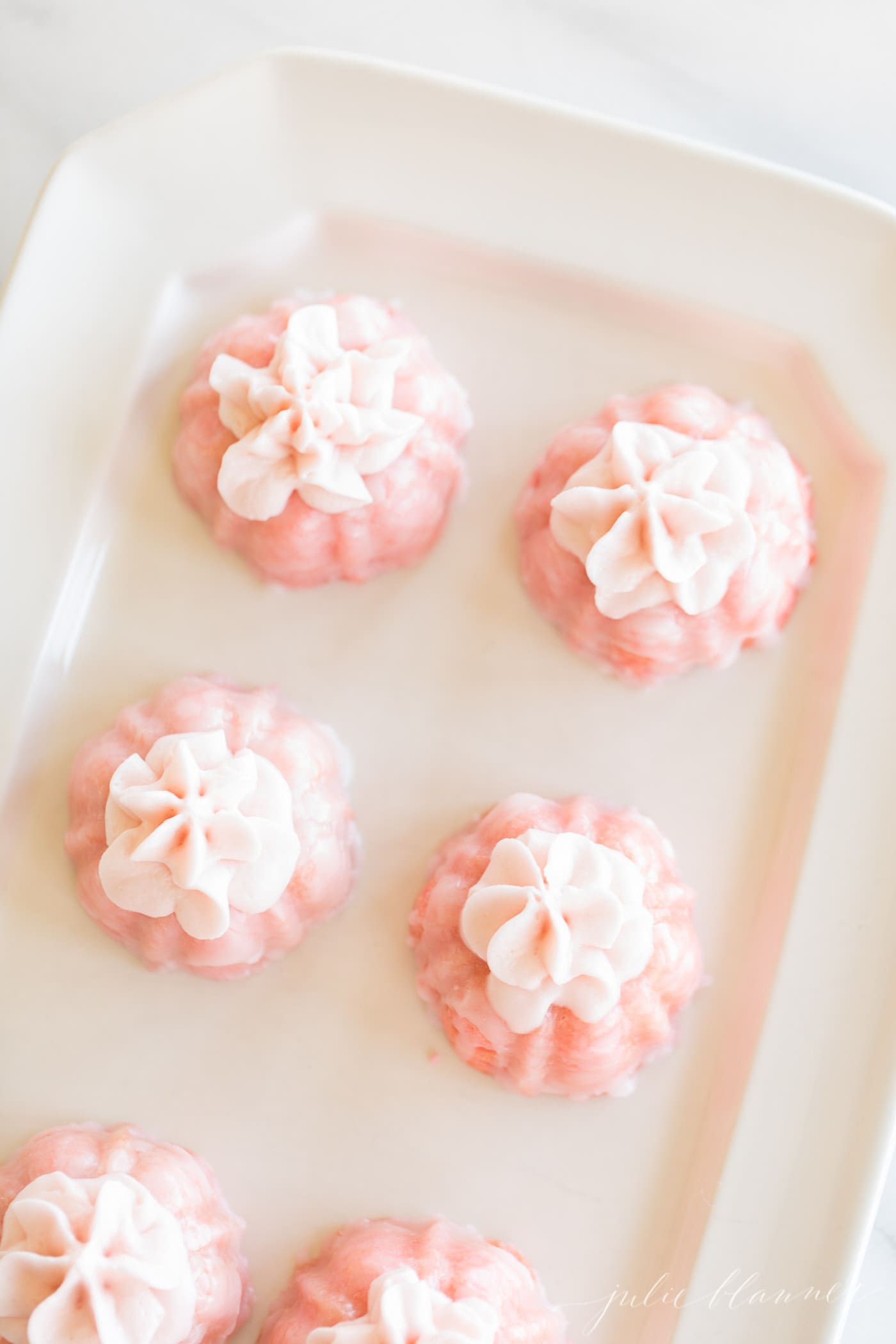 Gooey Butter Cake is an easy make-ahead breakfast Danish or dessert recipe with decadent, luxurious texture.
This St. Louis classic is made in minutes with a cake mix to provide a foundation for an amazing gooey filling you'll crave again and again!
Once you've had a slice this classic treat, you'll be spoiled on all other desserts. Fair warning!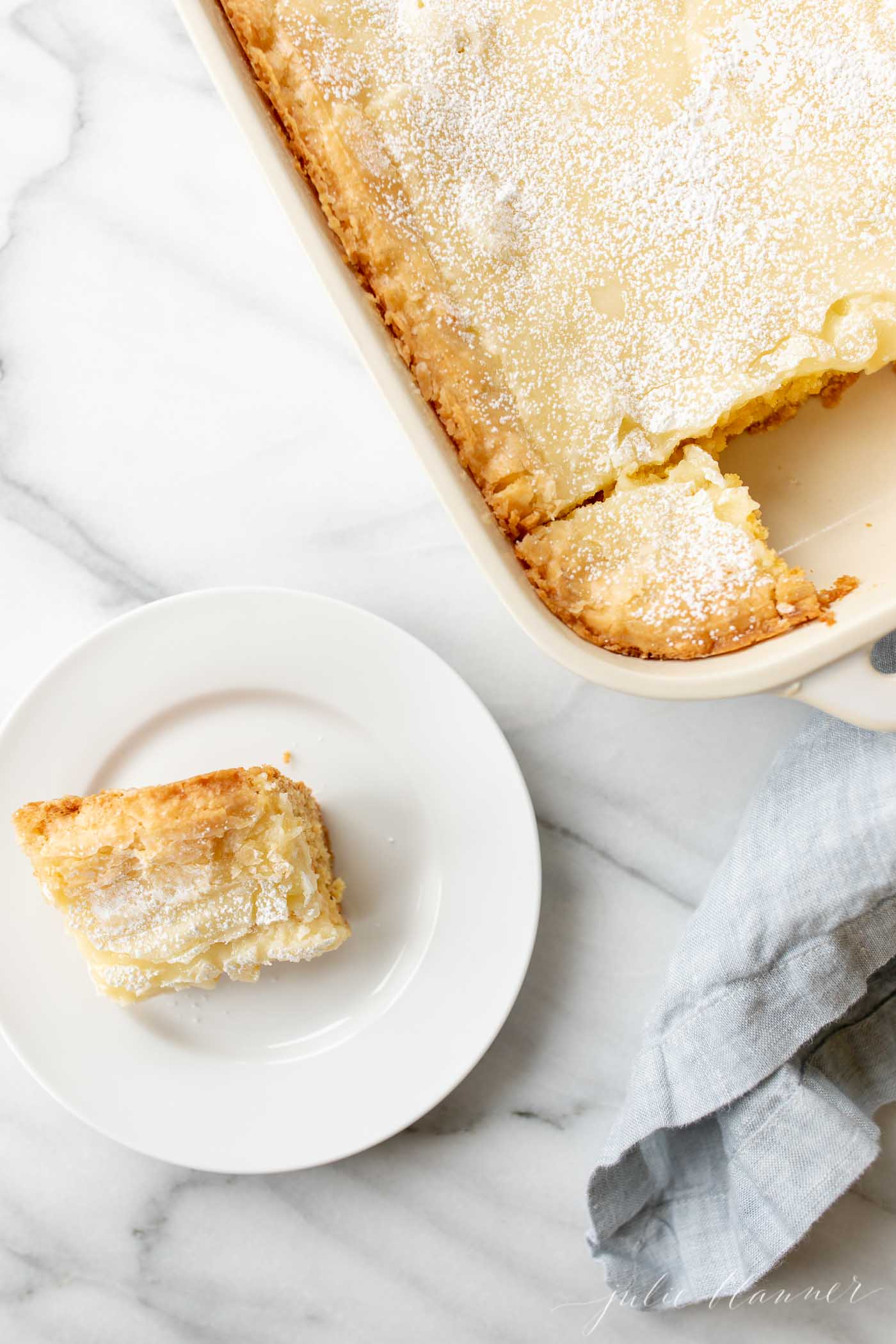 Savory Mother's Day Brunch Recipes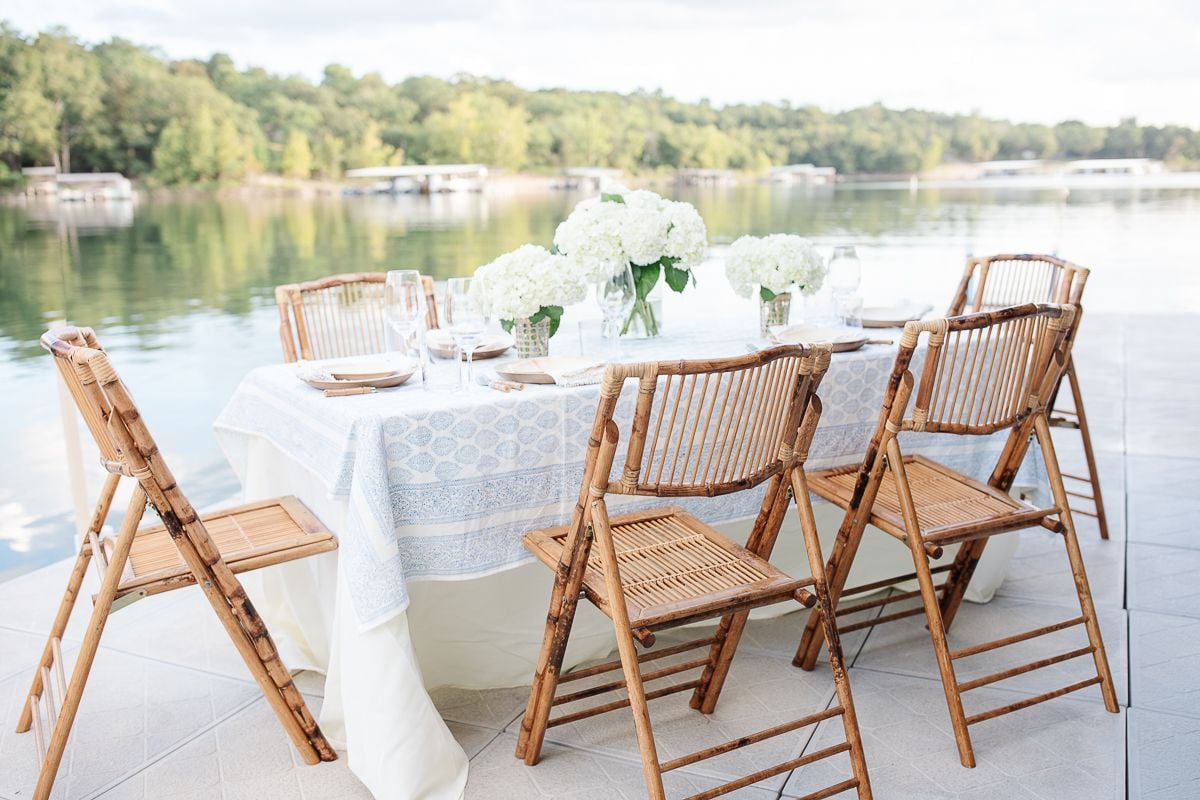 This is the ultimate, classic Creamy Pasta Carbonara recipe. It is a simple, easy and fresh take on pasta that is easy to customize and the perfect pasta for dinner, lunch or even brunch!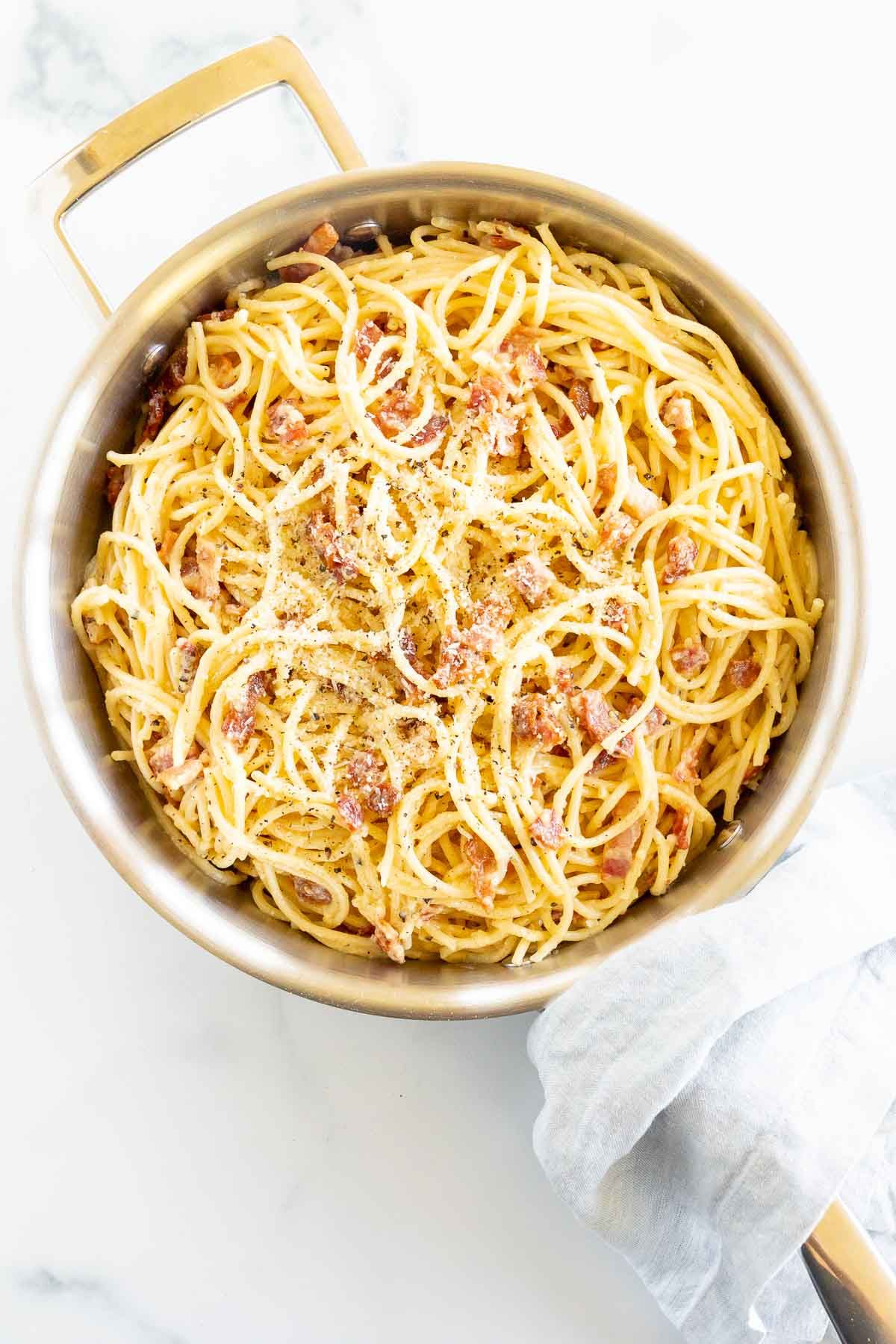 This perfectly portioned Egg Strata Recipe is easy to make, serve and enjoy! These mini egg casseroles are stuffed with all your favorite breakfast ingredients – bread, bacon and cheese.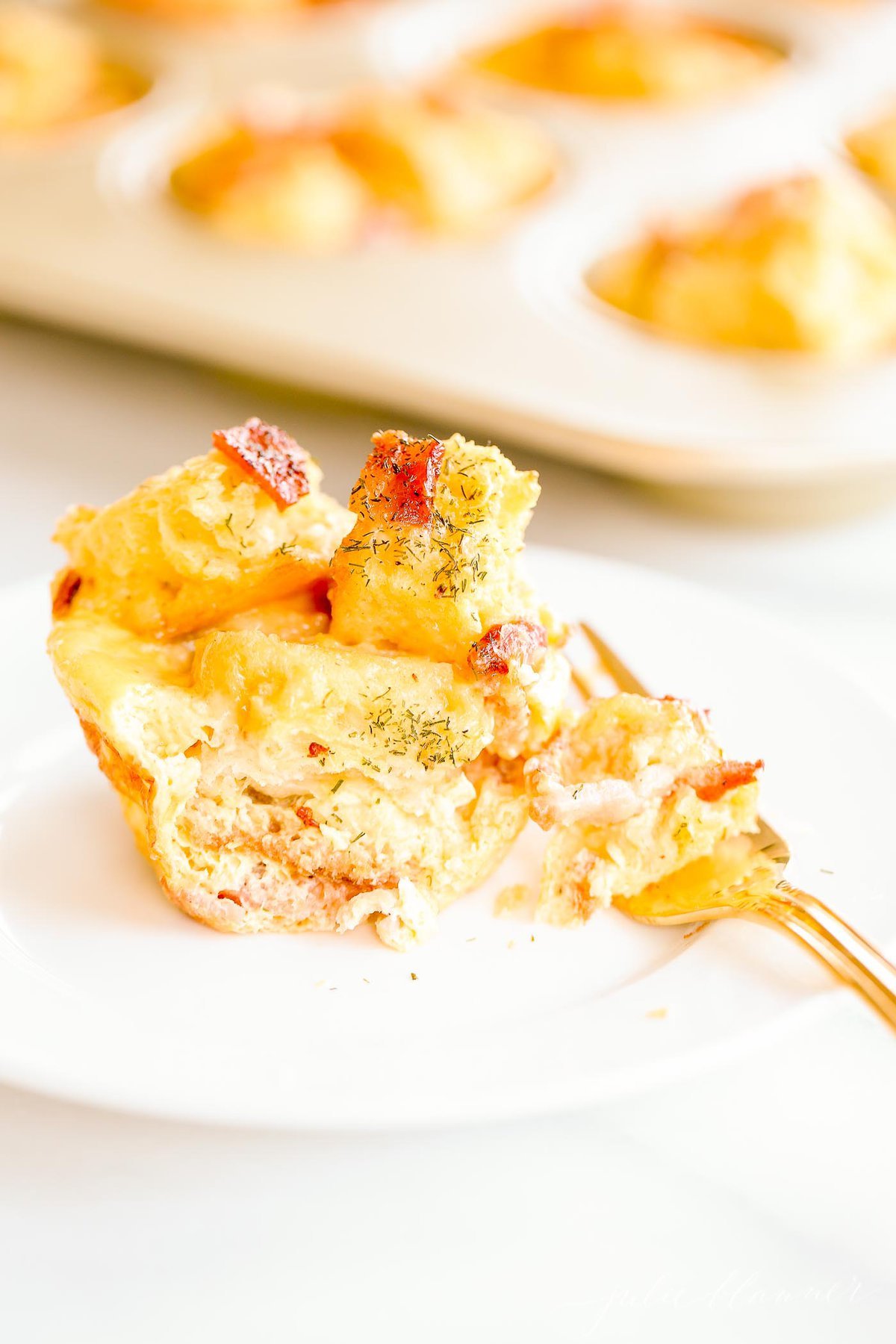 Once you know these tips and tricks for creating the most fabulous quiche, you're going to want to make quiche all the time!
It's so easy to customize this classic quiche recipe with your own add-ins because this is the ultimate base recipe. Use this recipe for Quiche Lorraine, Spinach and Feta Quiche or Cheese and Onion Quiche.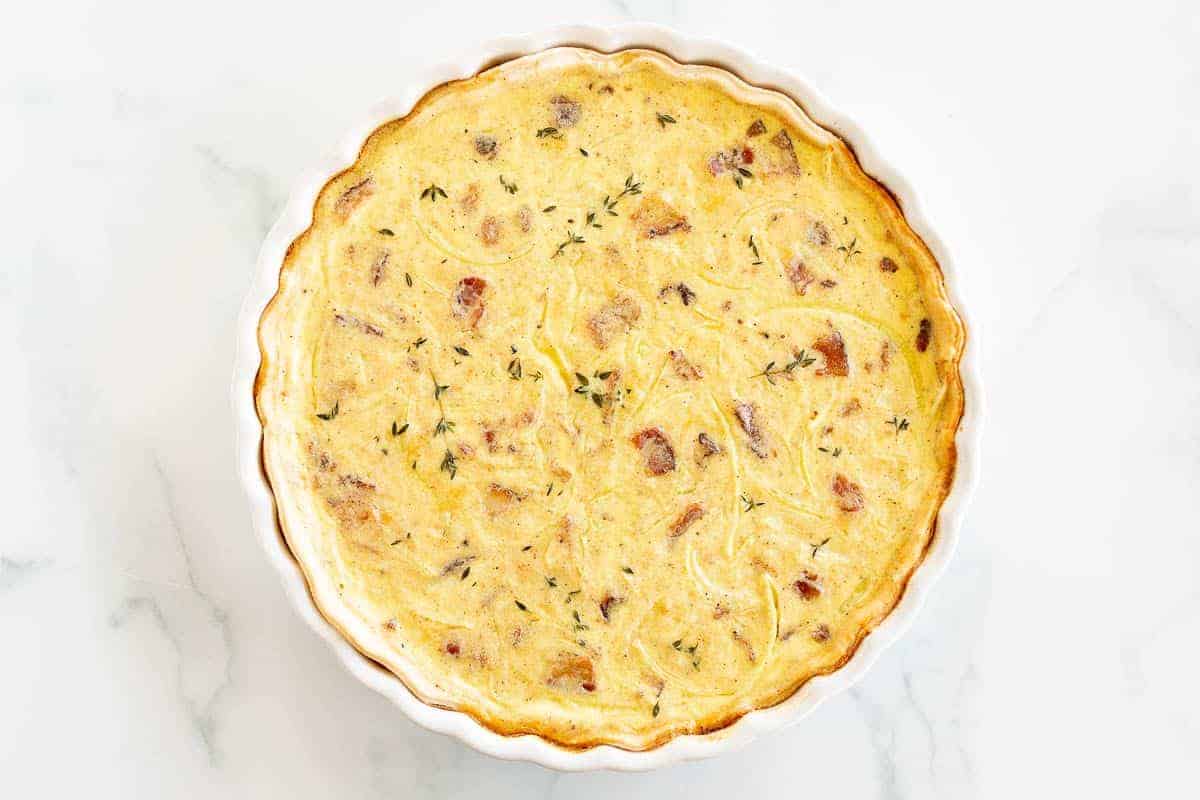 This spring salad mix is the perfect summer salad to take with you to picnics and pot lucks. Full of vibrant fruits, pecans and cheese, you can prep the salad at home and whip up some vinaigrette and have a fresh, easy-to-transport salad.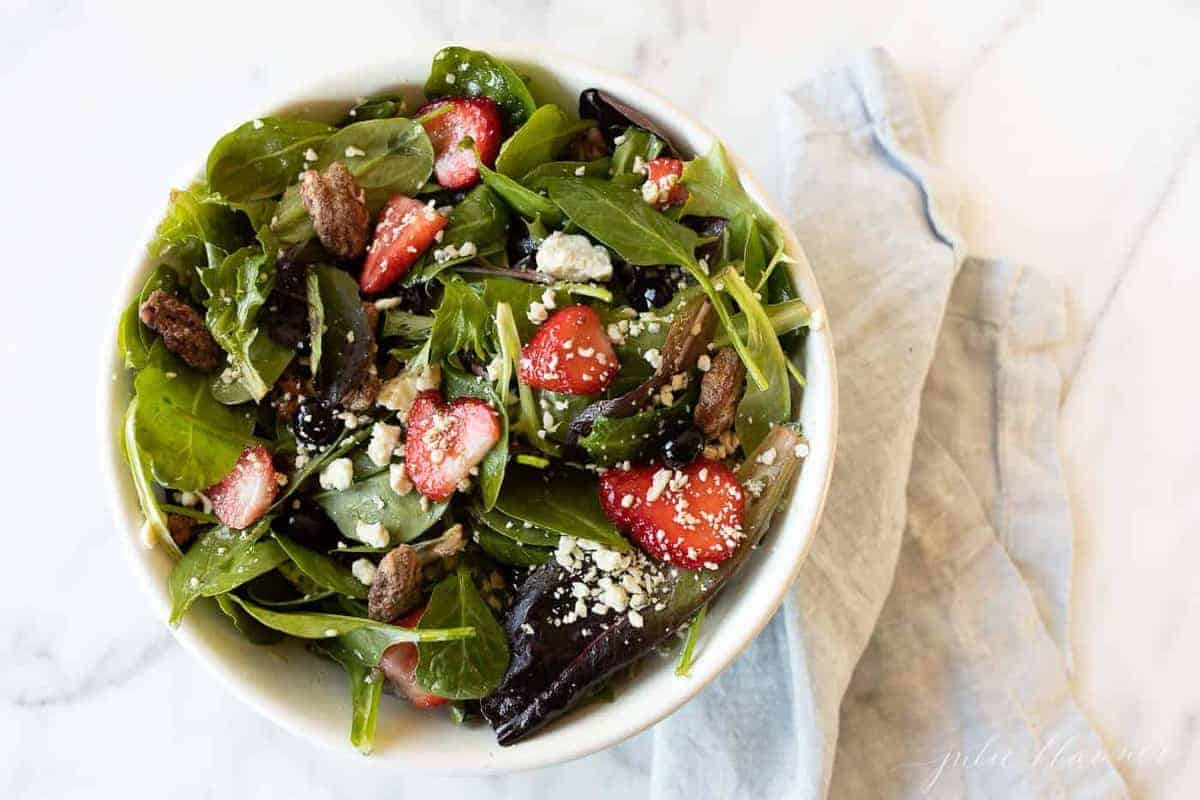 How to make the best Ham and Cheese Sliders, the ultimate hot ham and cheese sandwich perfect for any party! You'll love these mini hot ham and cheese sliders for the holidays!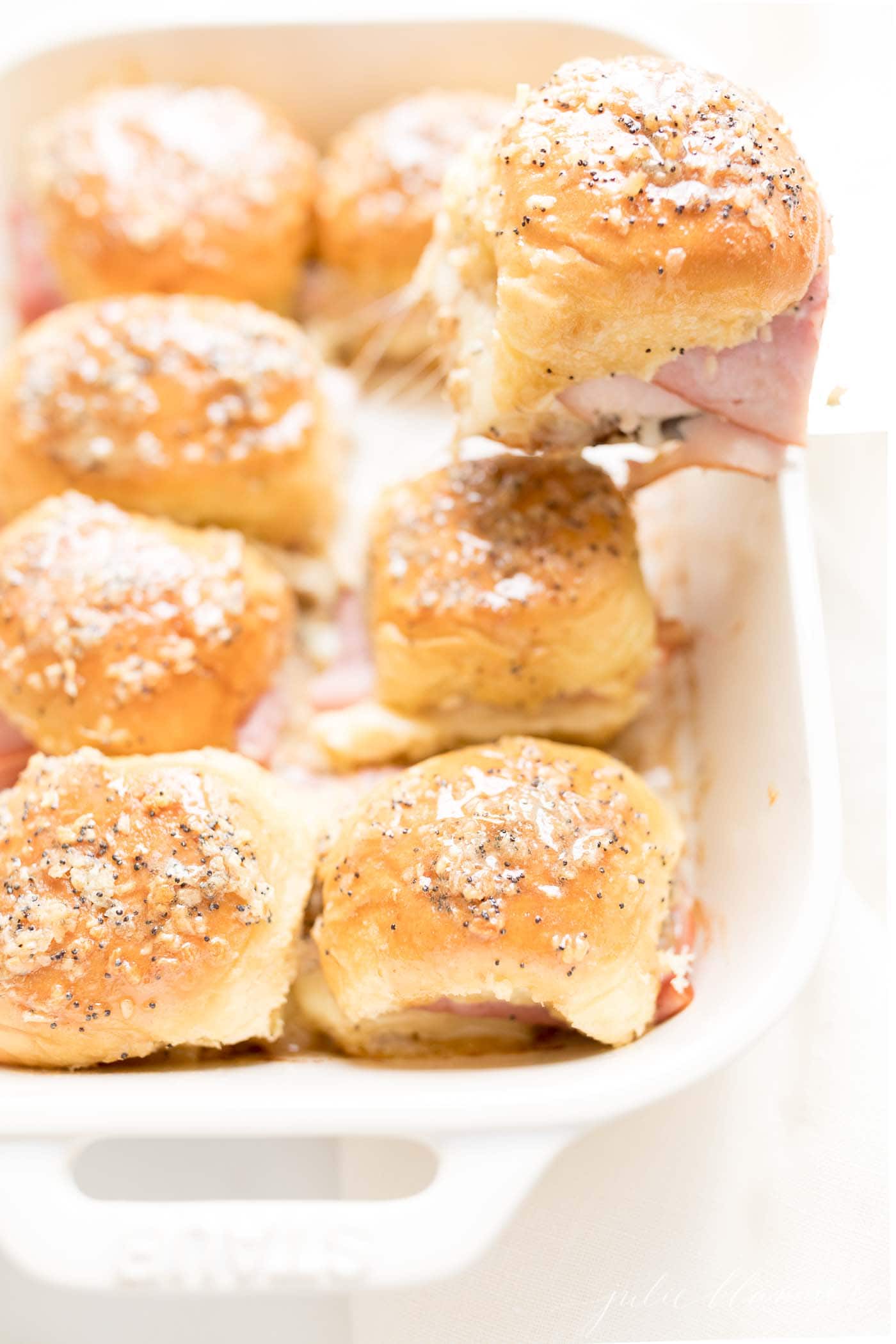 Cheddar cheese tarts are delicious, perfectly portioned hors d'oeuvres for entertaining! Instead of one larger tart, we've created miniature versions of this fabulous cheese tart recipe.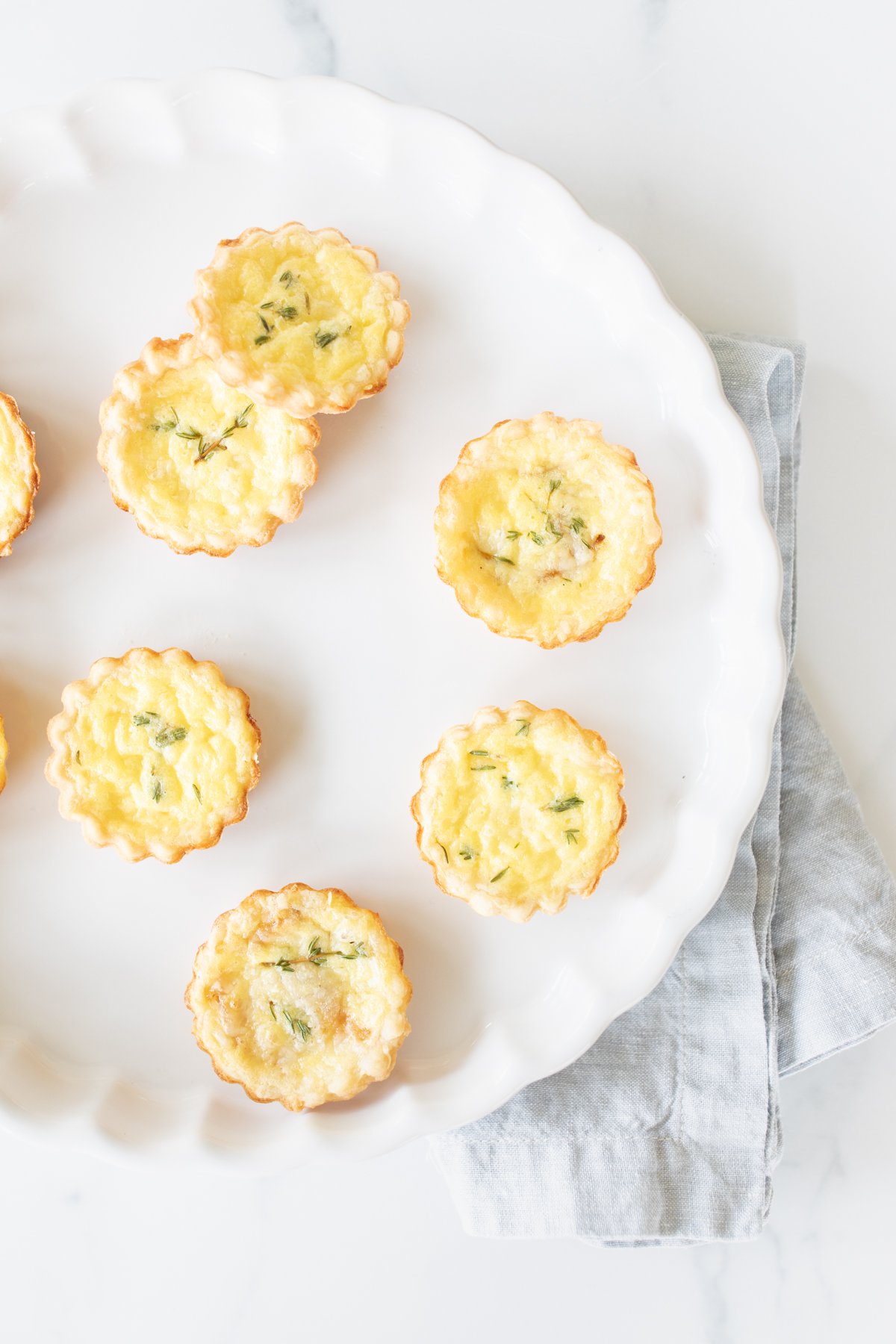 Looking for a fun and festive new dinner, dessert or brunch idea? Try waffle tacos, for a surefire success that will please the kids and adults alike! Made in just minutes, this is the quickest meal and one that's as fun to make as it is to serve.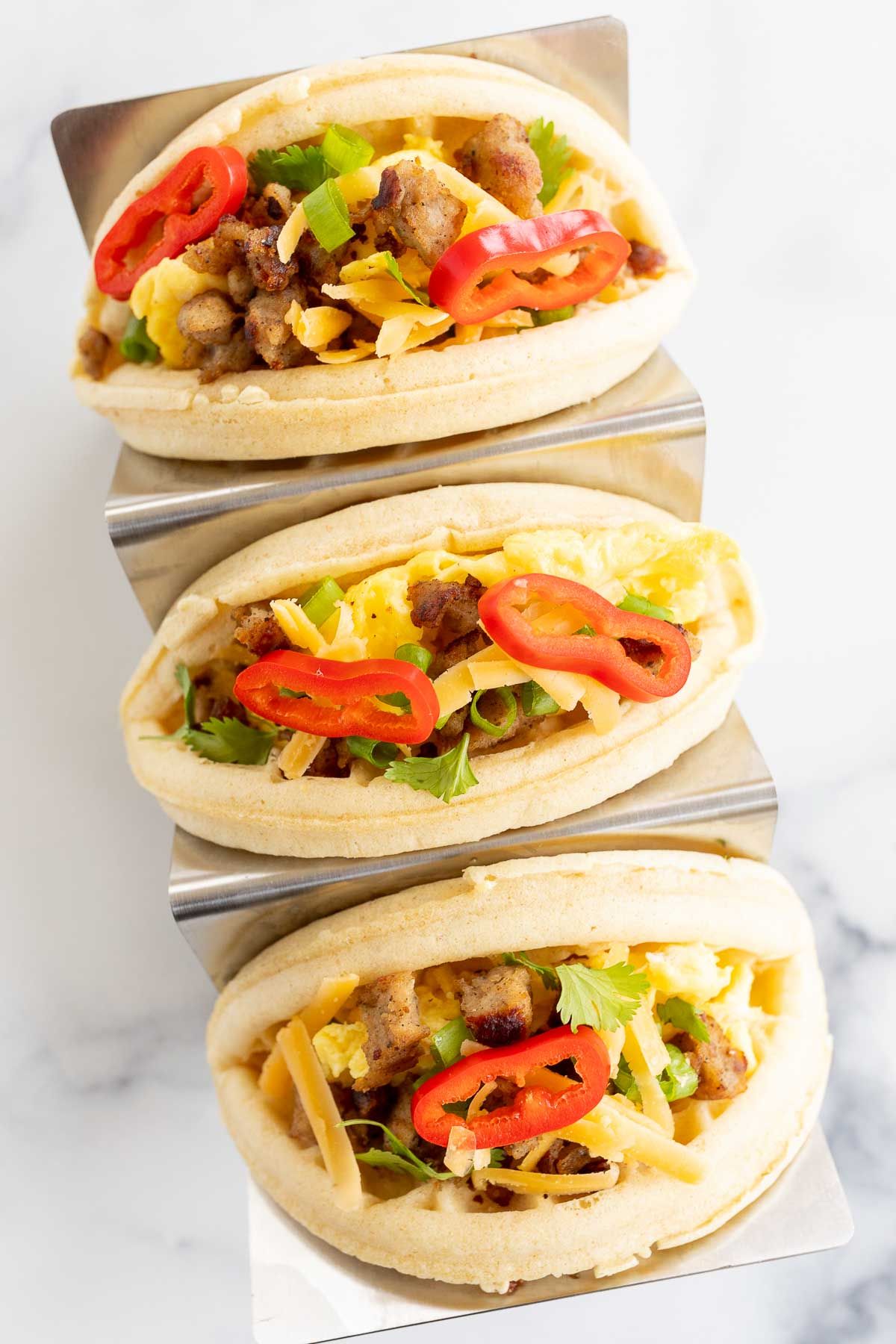 Mother's Day Cocktails
Of course no brunch is complete without something to sip on!
Enjoy your favorite blush wine turned into a refreshingly easy to sip 2 ingredient Frosé Recipe. It's a pink wine Frozen Rosé slushy, perfect for any brunches, showers or parties.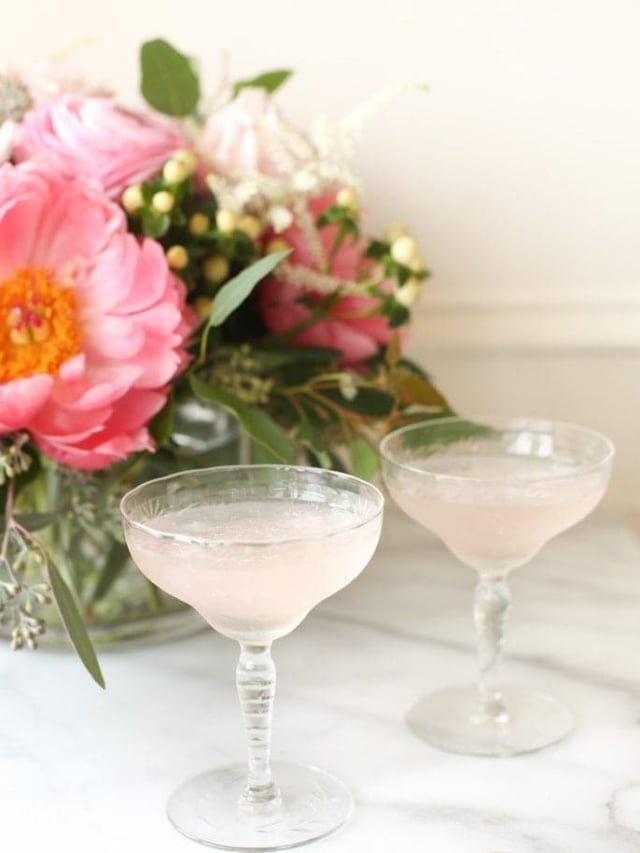 Does it get any more festive than this? If you love a glass of celebratory champagne and you love a homemade margarita, you're going to be head over heels for this incredible pink champagne margarita.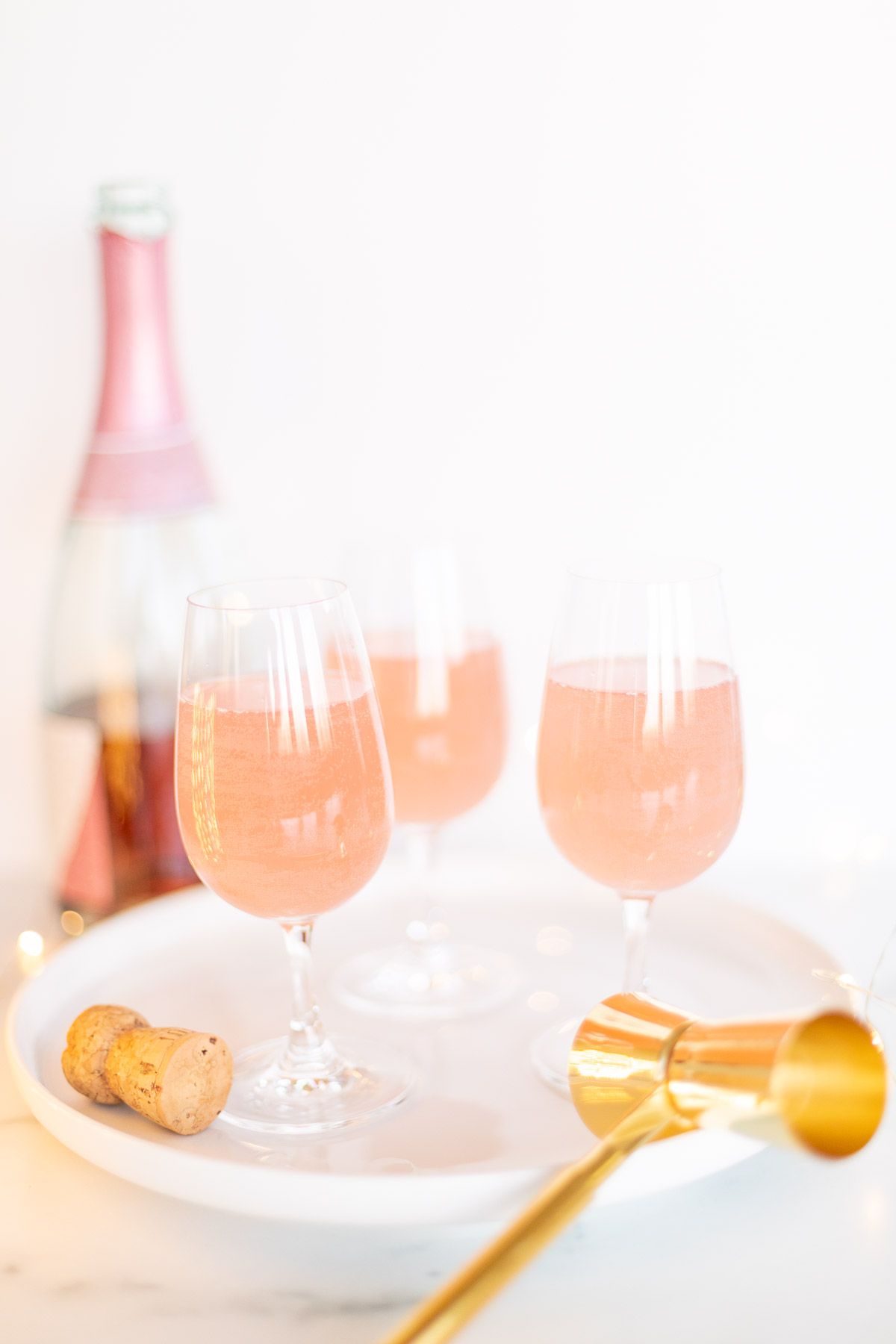 Easy white sangria recipe. Make ahead and serve a large number of guests with this classic summer sangria cocktail that's easy to drink!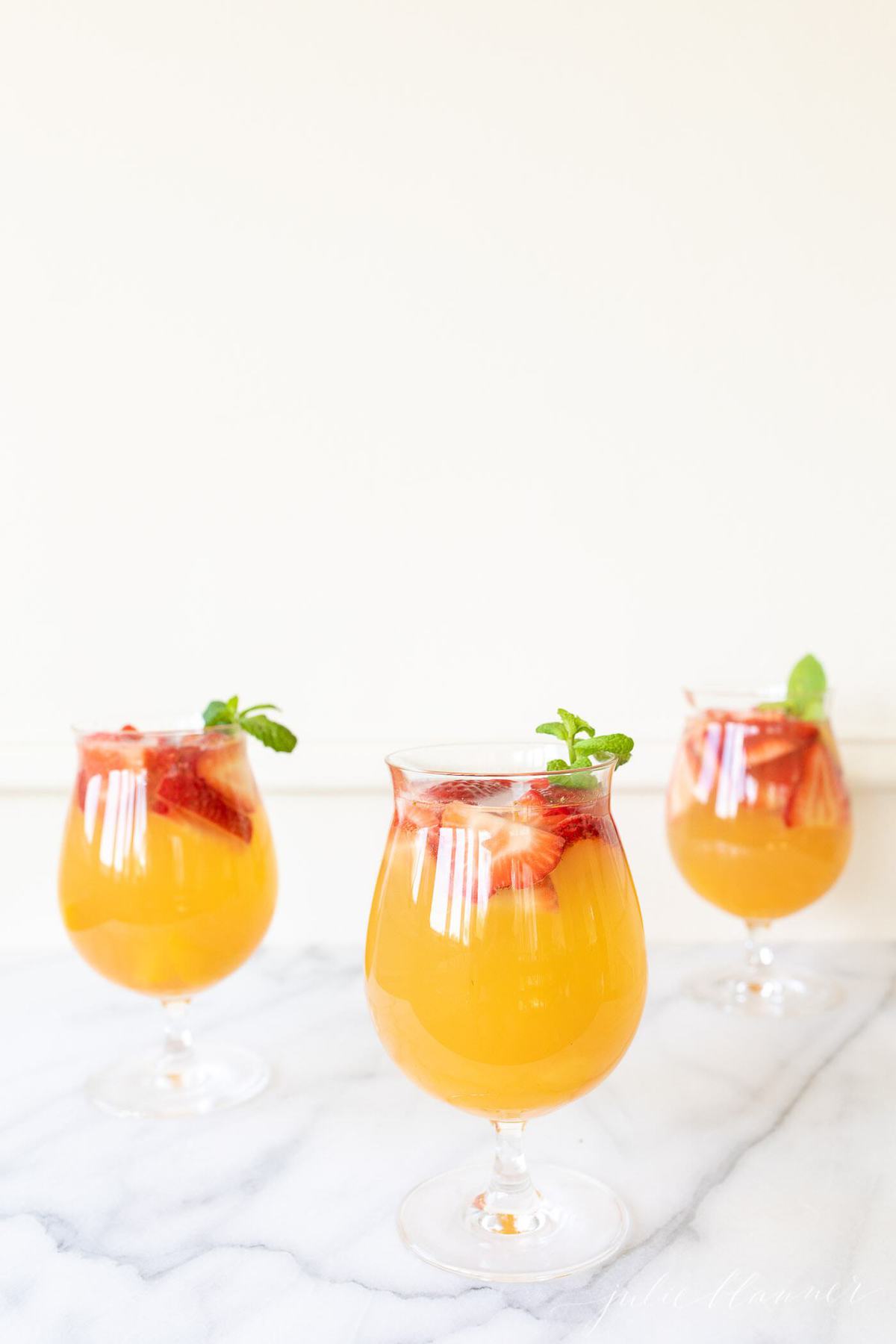 This is one of my favorite cocktails for late spring and early summer, when strawberries are at their peak. Learn how to set up a mojito bar here with all of our mojito recipes in one easy guide!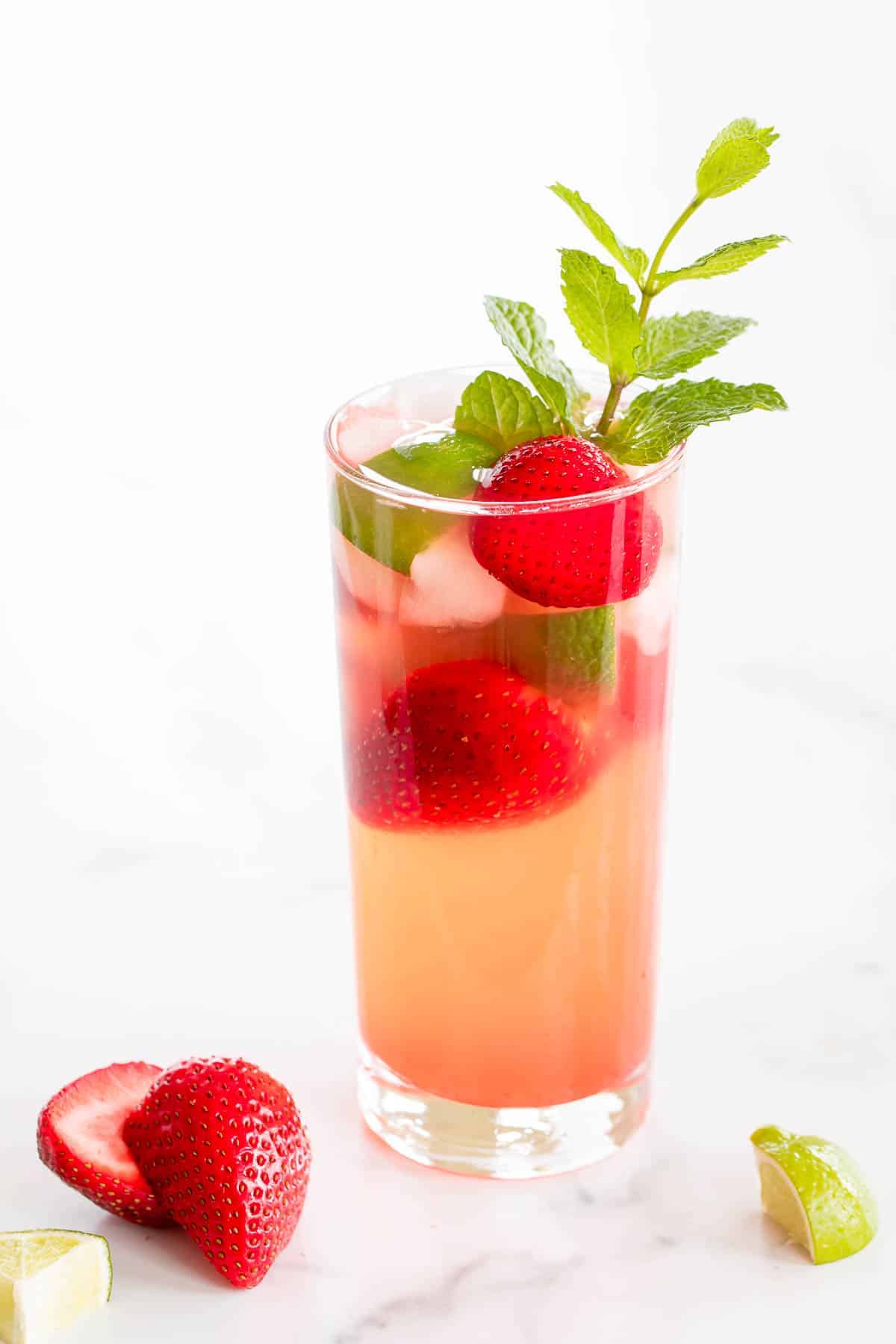 Last but not least, learn how to entertain with a mimosa bar! Sure to please all of your guests, you'll find recipes for every kind of mimosa you can imagine – from a grapefruit mimosa to bottomless mimosas!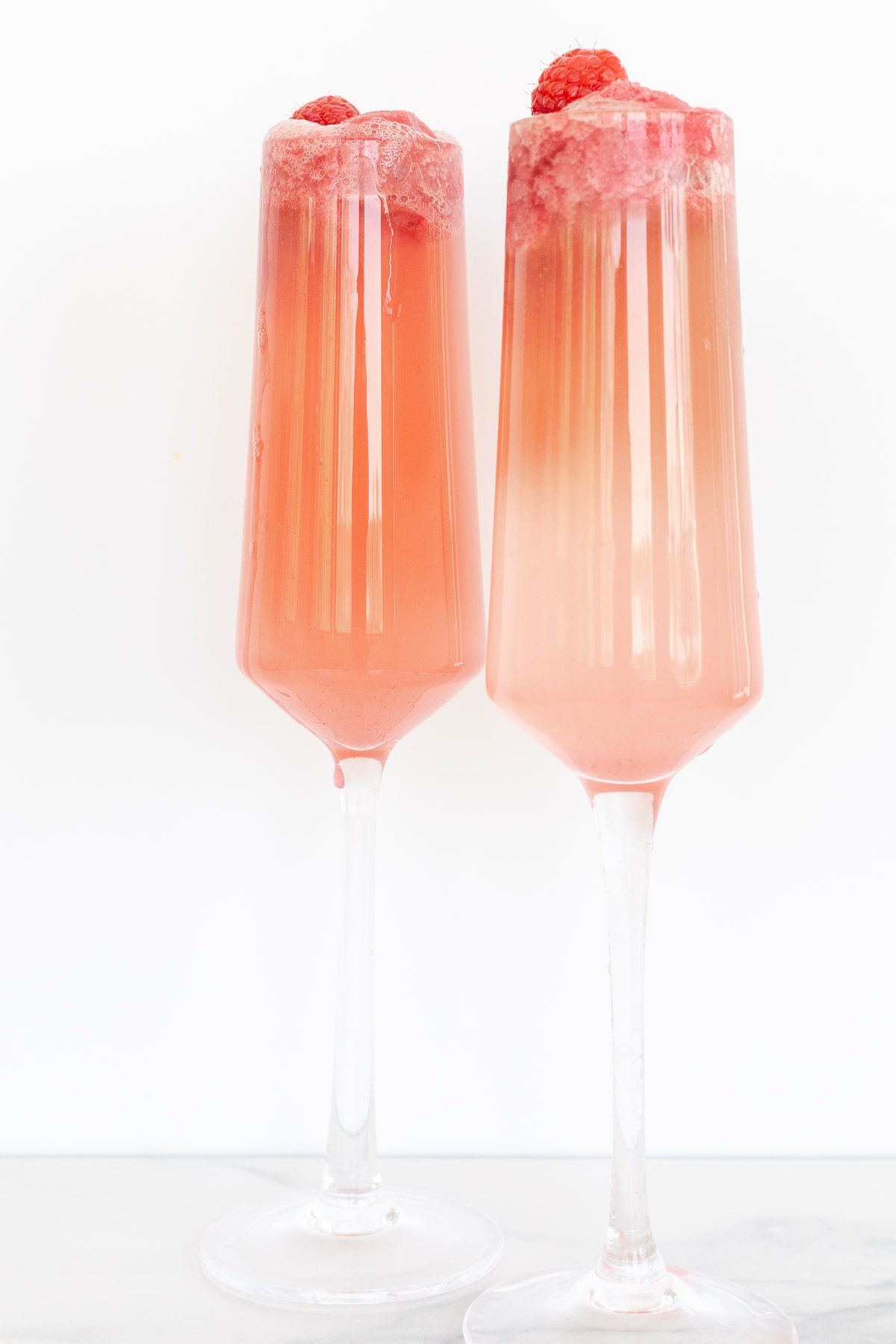 Sources for this Mother's Day Table Setting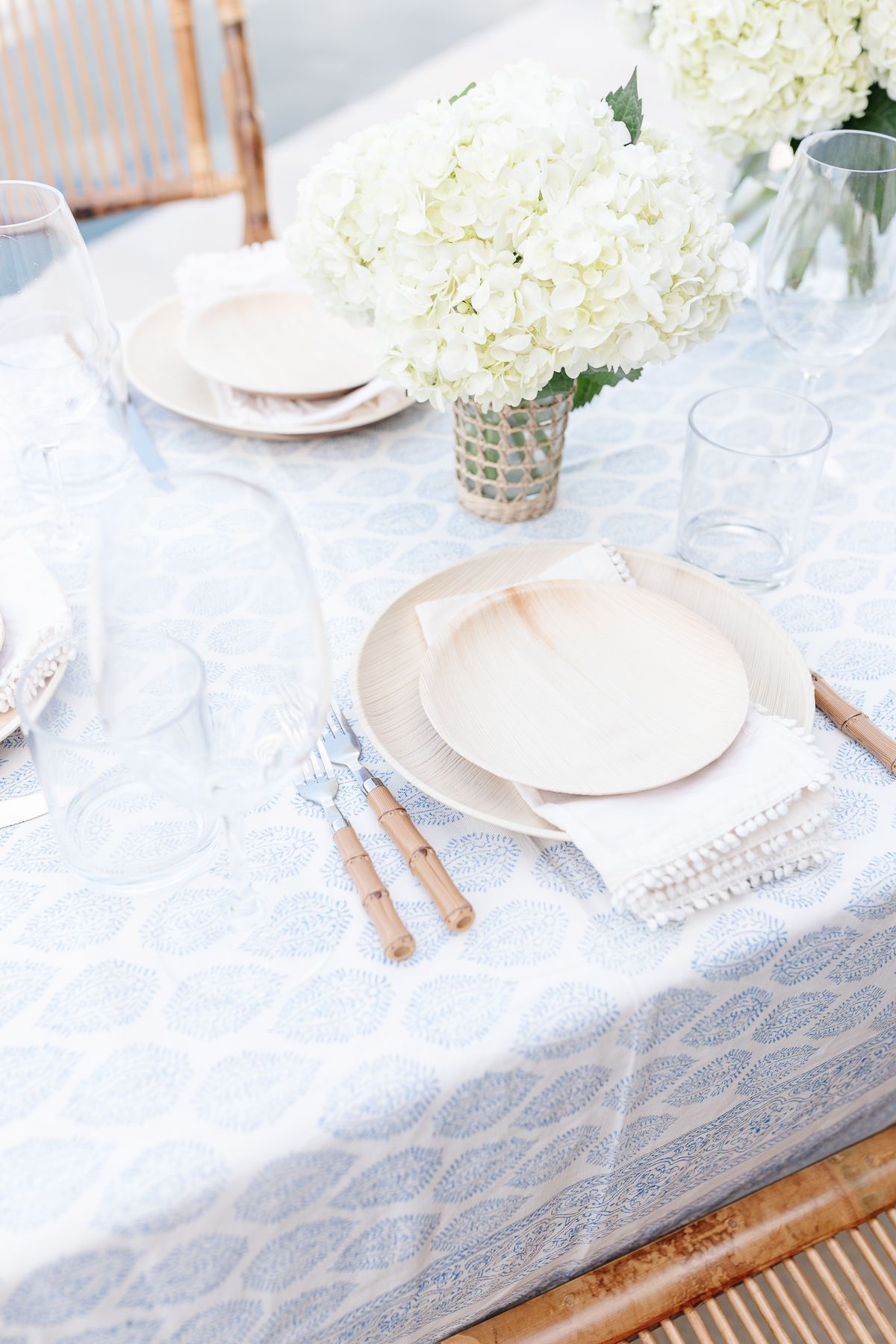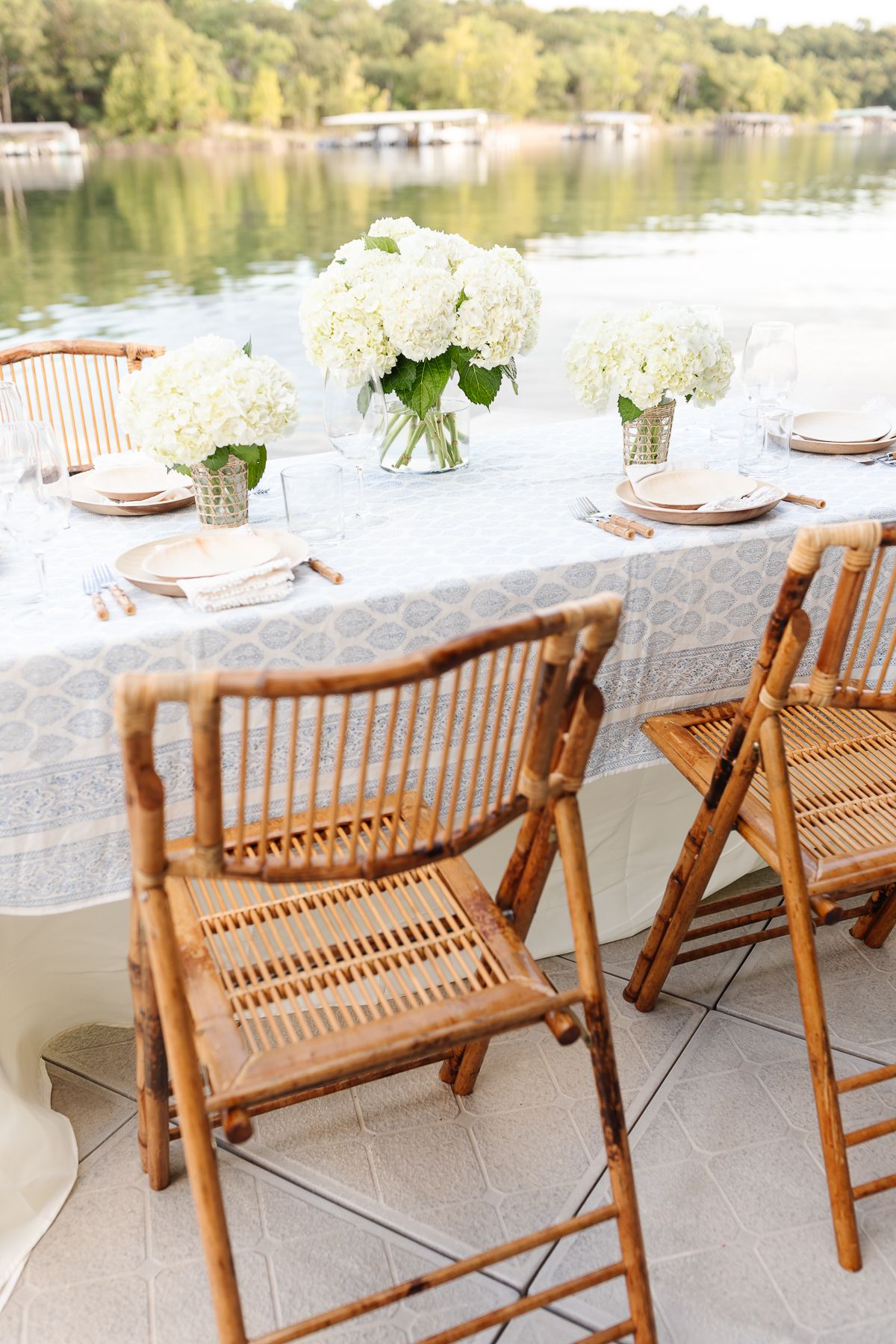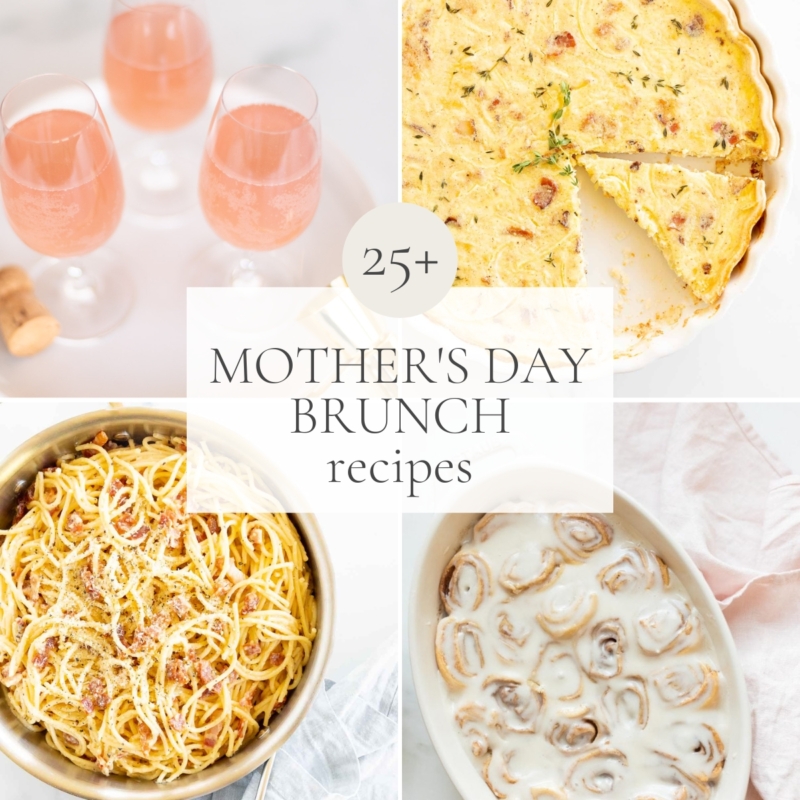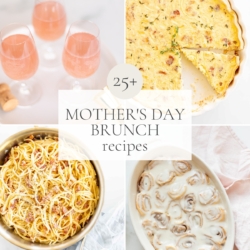 Mother's Day Brunch Recipes
Find 25+ of the best easy Mother's Day brunch recipes in this complete recipe collection.
Instructions
Plan ahead! Get organized a week or so in advance, if possible. This allows you to get your groceries ordered or take an efficient shopping trip!

Prep early. Do all your chopping, mixing and creating in the 48 hours prior to your event. The more you accomplish ahead of time, the better you'll feel on the day of your party!

Arrange serving platters and glassware ahead, too. I like to think ahead about which dishes, bowls and platters I'll need for serving and get them lined up on our island or table.
Tips
One of the keys to keeping entertaining effortless is to select menu items that not only compliment one another, but have ingredients that overlap.
For example, to minimize prep work, cut an array of fruit to not only eat, but put on waffles and mimosas. Using one ingredient to make multiple dishes is one of my favorite shortcuts.
Calories:
667
kcal
|
Carbohydrates:
58
g
|
Protein:
33
g
|
Fat:
33
g
|
Saturated Fat:
16
g
|
Polyunsaturated Fat:
4
g
|
Monounsaturated Fat:
11
g
|
Trans Fat:
1
g
|
Cholesterol:
189
mg
|
Sodium:
1012
mg
|
Potassium:
427
mg
|
Fiber:
2
g
|
Sugar:
3
g
|
Vitamin A:
685
IU
|
Vitamin C:
1
mg
|
Calcium:
244
mg
|
Iron:
2
mg
Estimated nutrition information is provided as a courtesy and is not guaranteed.
Explore More