A recipe for incredibly delicious, thick, light and fluffy Orange Rolls! These easy sweet orange rolls covered in cream (to make them extra moist) are topped with an orange glaze for a truly memorable treat!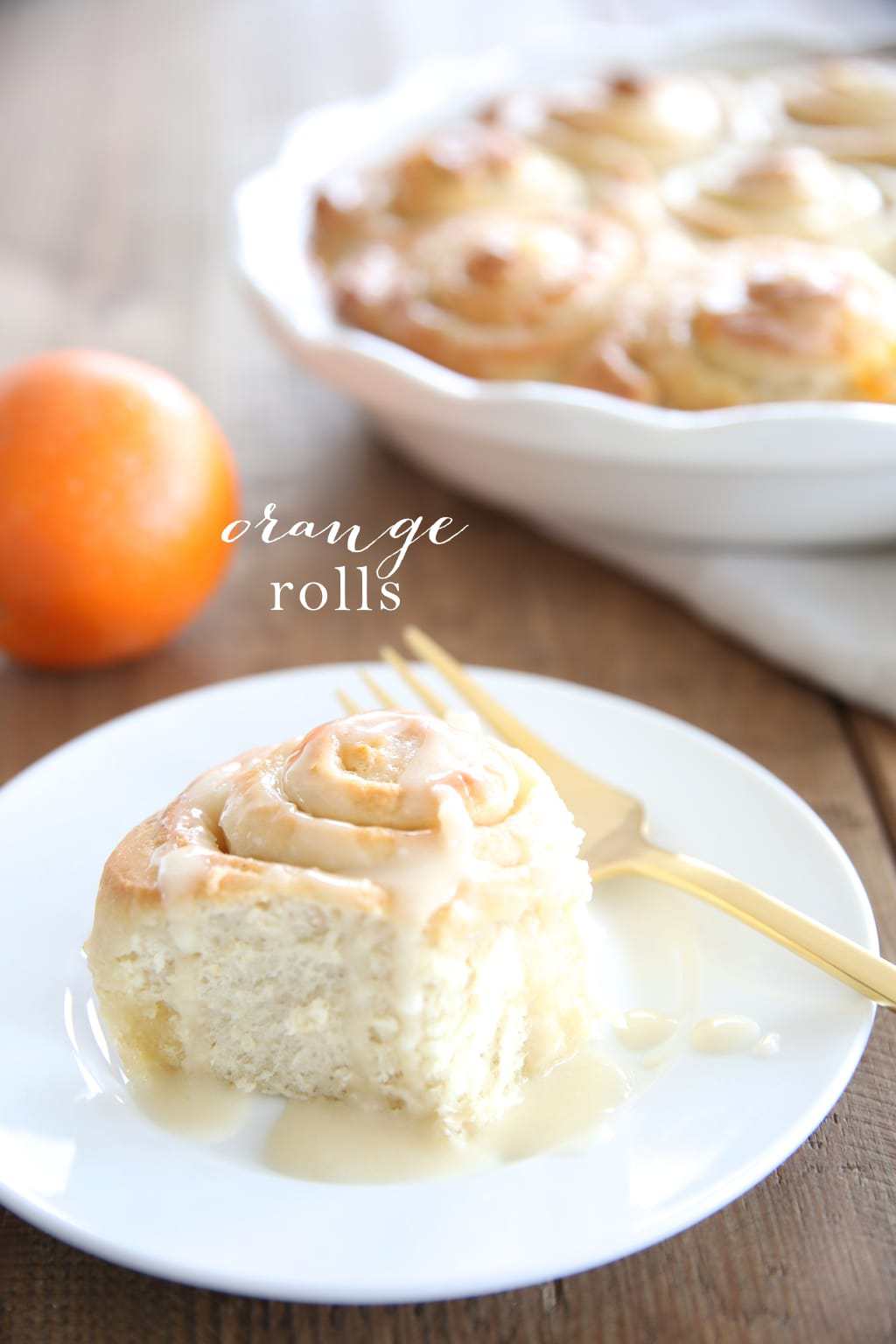 Yes, these delightful, light and fluffy sweet orange rolls with orange glaze are made start to finish in less than an hour. The best part? 50 minutes of that you're just patiently waiting while they rise to the occasion!
I adapted my better than the bakery cinnamon roll recipe and to be honest, I'm not sure which one you're going to love more. Do we have to choose? I don't think so!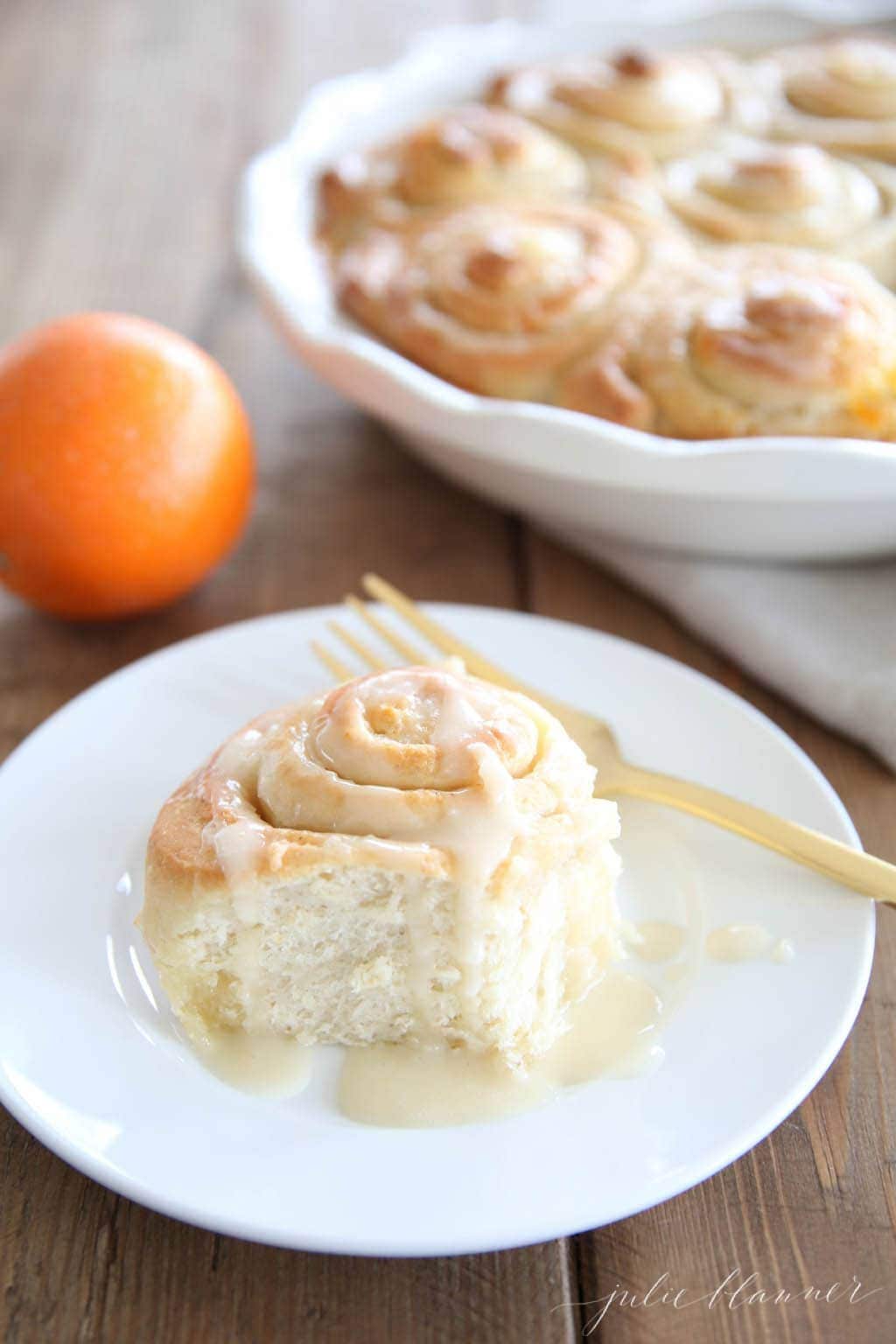 This recipe for easy orange rolls is great for brunch and will have everyone talking! If you love everything sweet orange, you'll also love Mandarin Orange Cake (Made From Scratch) and Orange Bread.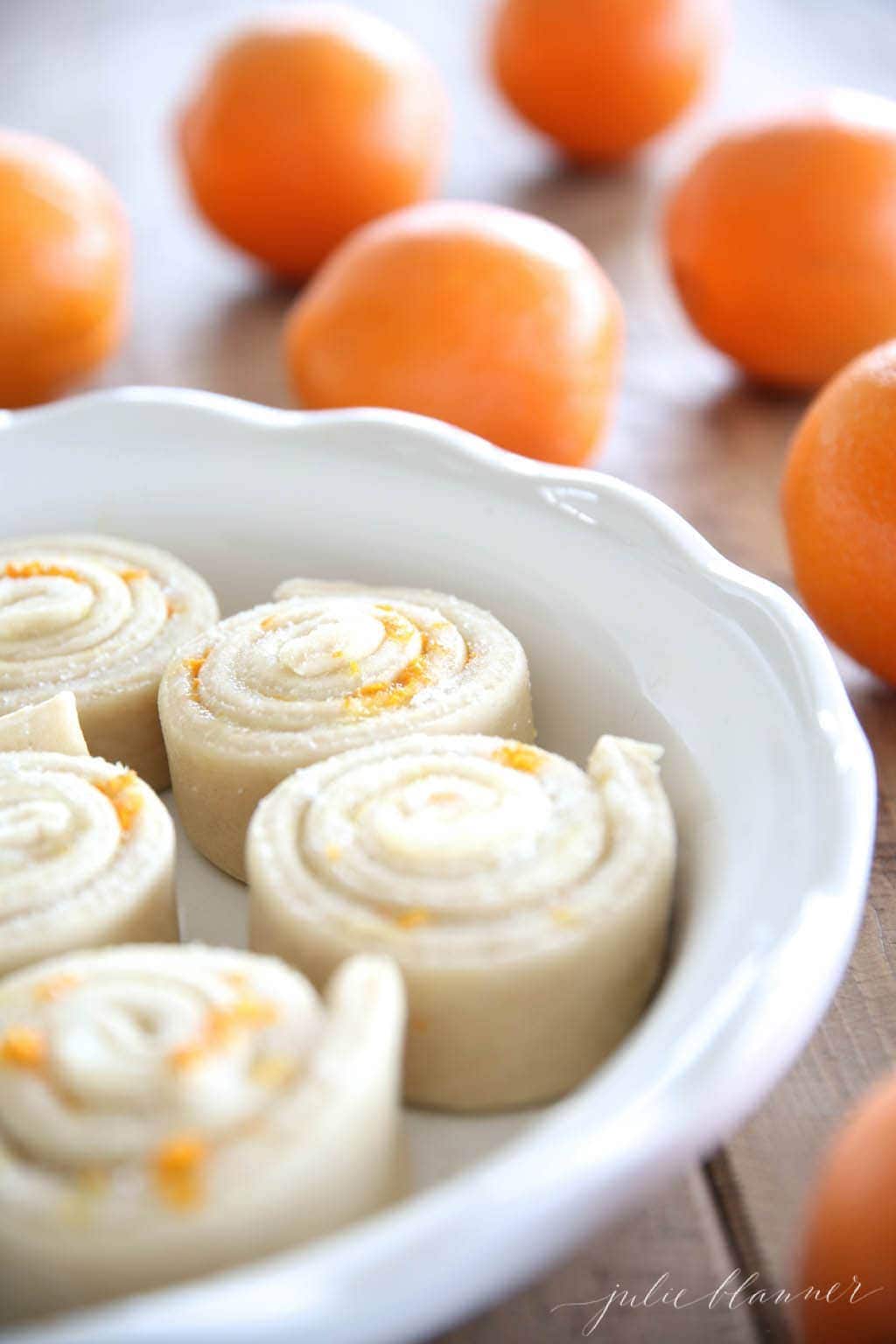 Orange Rolls are so beautiful, even before they go in the oven! I love the sparkling sugar crystals zest pouring out of the rolls. They taste even better than they look!
Orange Rolls are made with milk, butter, flour, sugar, salt, active quick rise yeast, egg, and orange zest. The secret ingredient (and step) that make these Orange Rolls stand above the rest is heavy cream! Covering them with heavy cream makes these thick, fluffy rolls so moist!
I top them with an Orange Glaze made with orange juice (you can substitute juice of an orange or lemon juice), powdered sugar and vanilla. It seeps into the rolls for the best flavor and prettiest drizzle!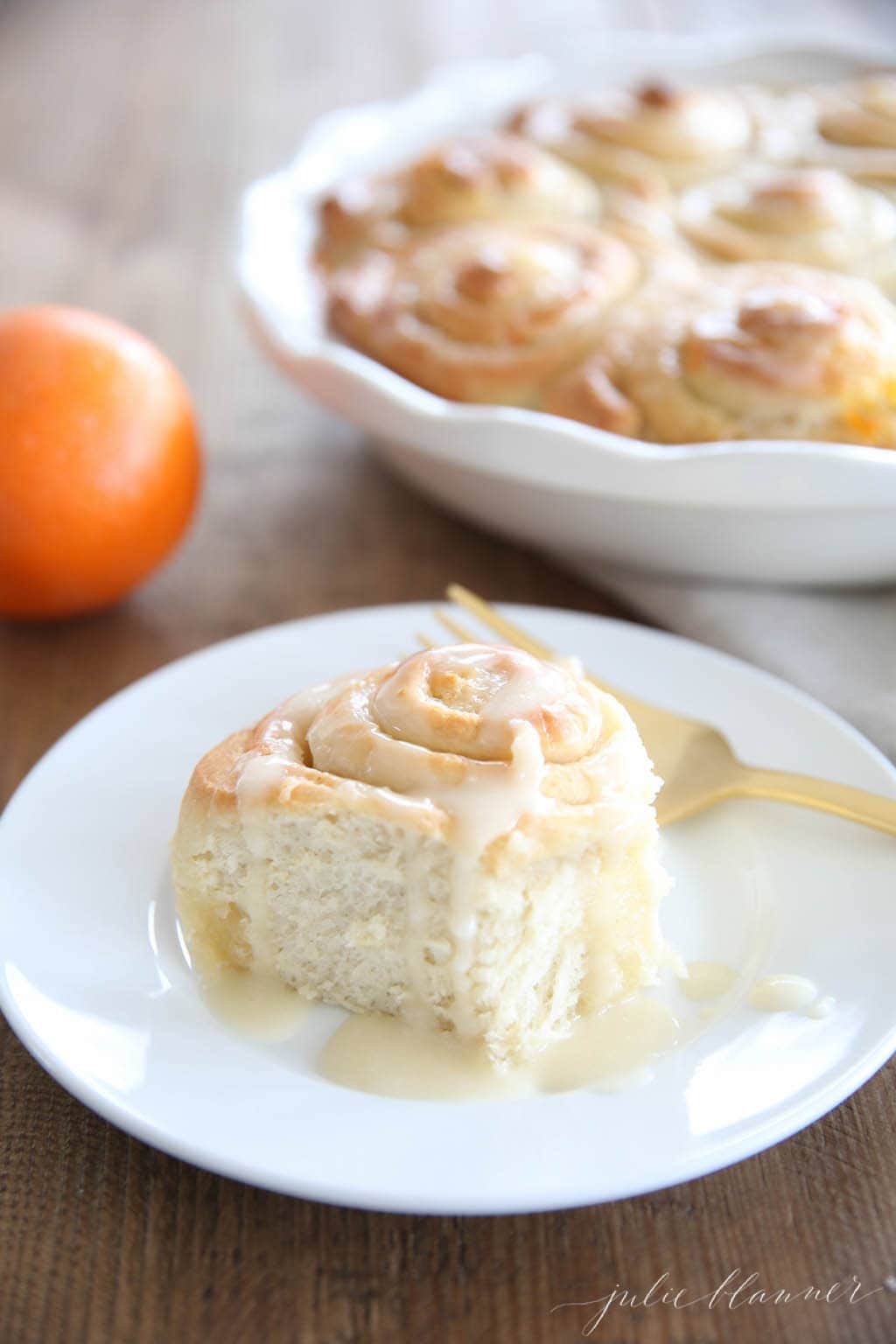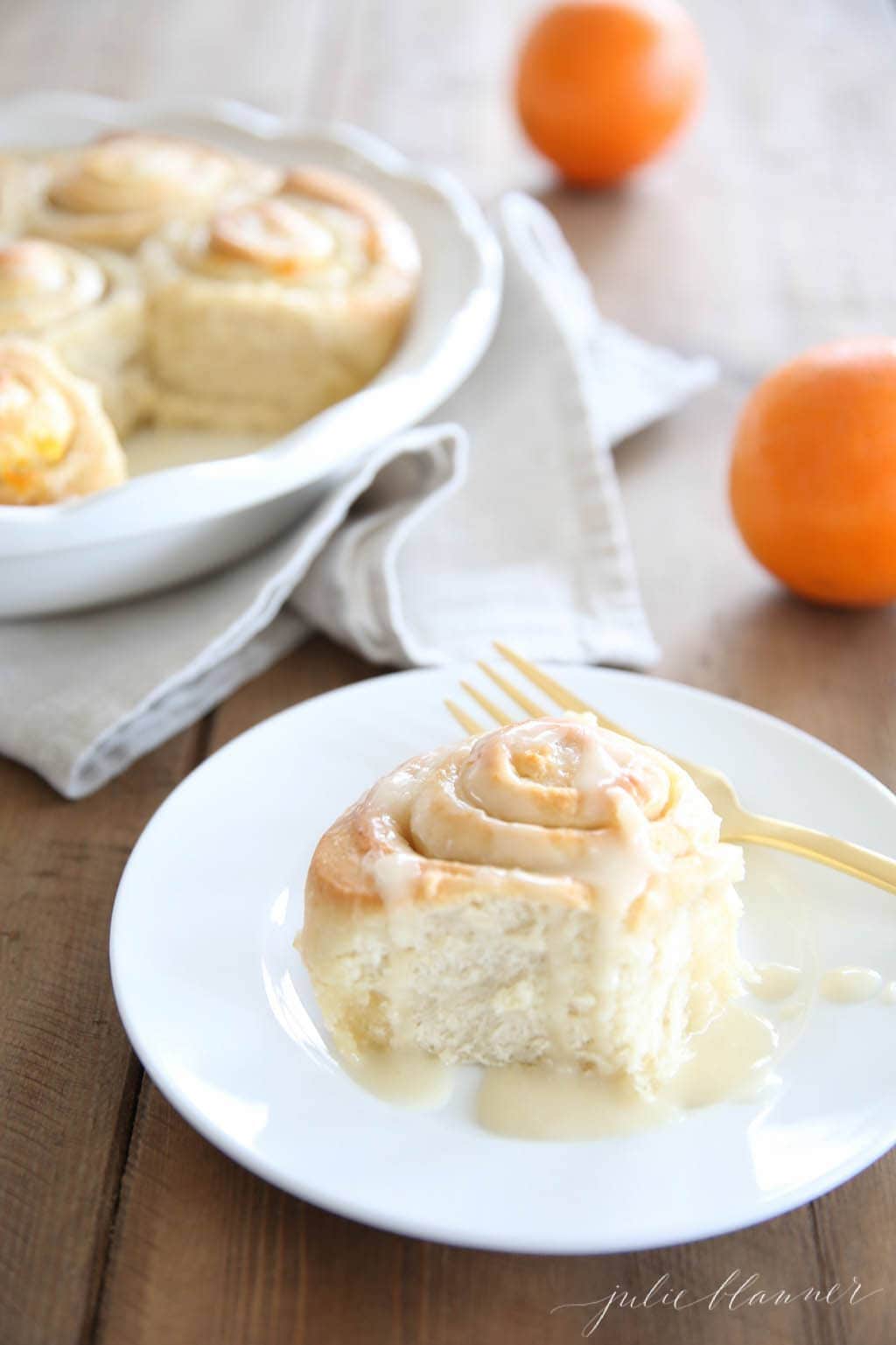 As if these orange rolls aren't heavenly enough already, I cover them in a vanilla orange glaze that is to-die-for!
These babies (also known as orange buns) are good to the last bite (which you can always count on me eating) – they're so moist!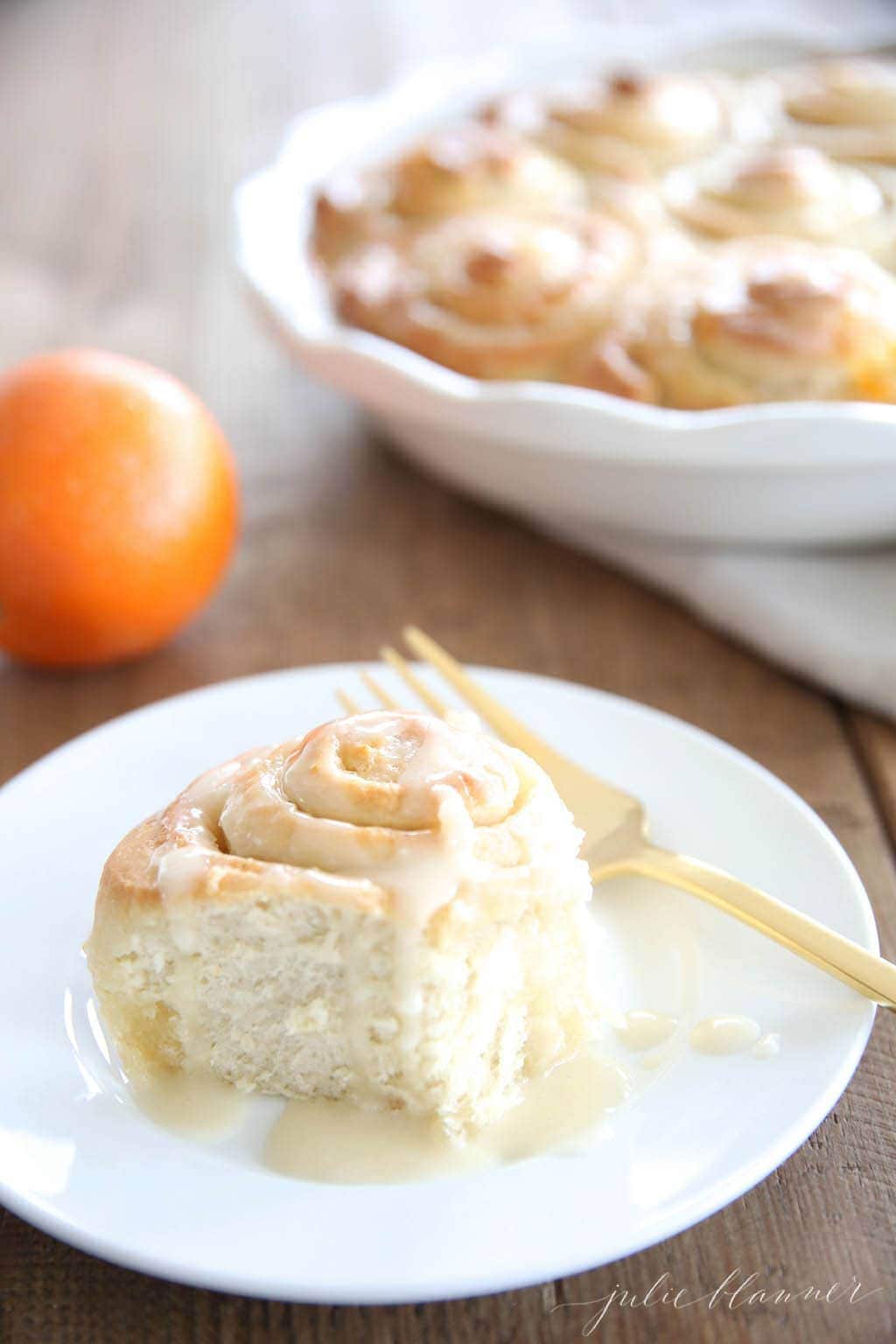 PIN to save this easy Orange Rolls recipe for later: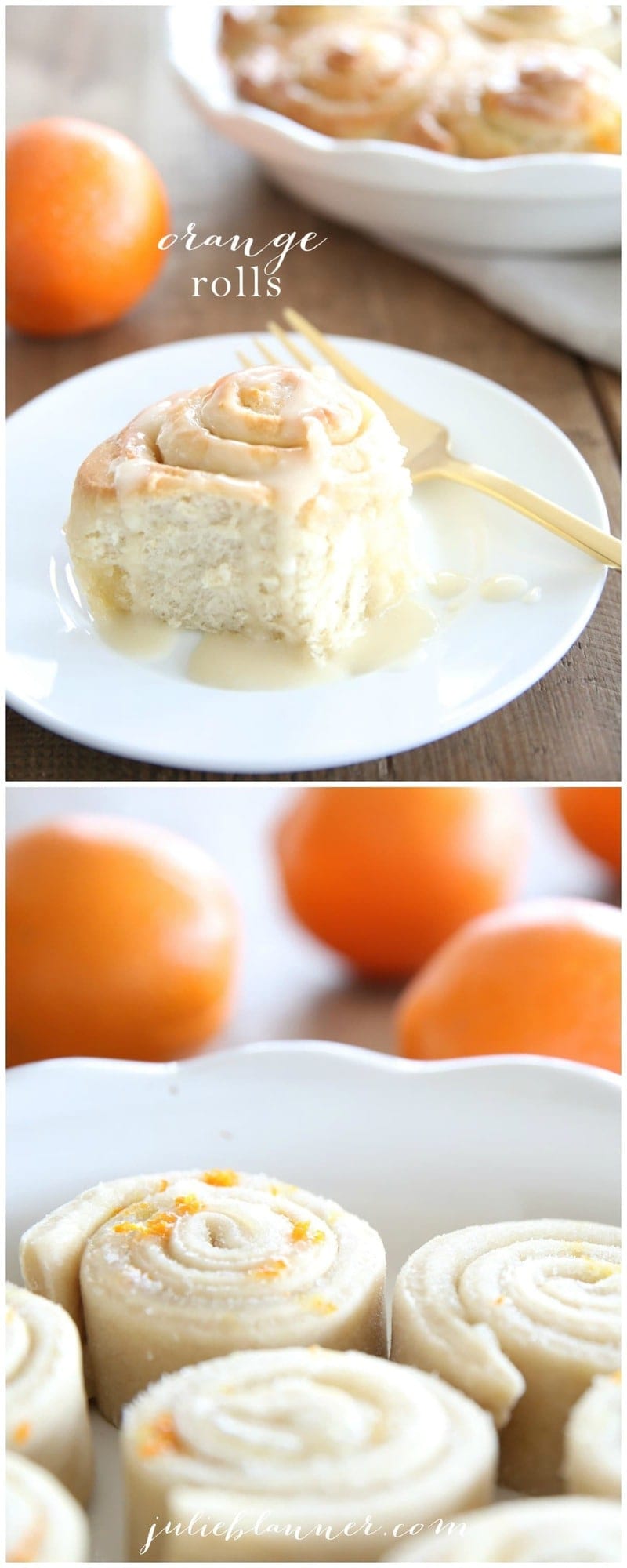 If you make these Orange Rolls, please take a moment to comment and use my 5-star rating below!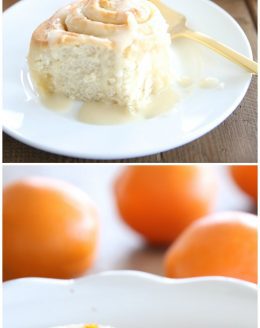 1 Hour Easy Orange Rolls Recipe
Ingredients
3/4

c

milk

1/3

c

butter

2 1/4

c

flour + up to 1 c additional

1/4

c

sugar

1/2

tsp

salt

1

package active quick rise yeast

1

egg

4

Tbsp

butter

melted

1

c

sugar

2

Tbsp

orange zest/zest of 1 large orange

1/4

c

heavy cream

2

c

powdered sugar

3

Tbsp

orange or lemon juice

1

tsp

vanilla
Instructions
In a saucepan over medium heat, add milk & butter. Stir until melted & remove from heat.

In a mixing bowl, combine 2 1/4 c flour, 1/4 c sugar, salt. Add yeast & lukewarm milk mixture. Combine. Add egg.

Using the dough hook attachment on your mixer, knead while gradually adding in up to 1 c flour until the dough forms a ball & pulls aways from the edges of the bowl. You can also knead by hand.

Let dough rest for 10 minutes. Preheat oven to 350 degrees.

On a floured surface, roll out dough into a rectangle. Spread melted butter on top. Paint butter on top with a pastry brush & sprinkle with sugar & orange zest. Using a knife or pizza cutter, cut 10 strips. Roll & place in a baking dish or cast iron skillet.

Turn oven off. Cover rolls with a damp towel & allow to rise 25 minutes. Remove from oven, preheat again to 350 degrees. Cover rolls in 1/4 c heavy cream. Bake 15 minutes, or until slightly golden.

Top with icing & serve.
LET'S CONNECT!
Be sure to follow me on my social media, so you never miss a post!
instagram| facebook| pinterest
SIGN UP TO RECEIVE EACH NEW RECIPE TO YOUR INBOX:
This recipe was originally posted March 2015.