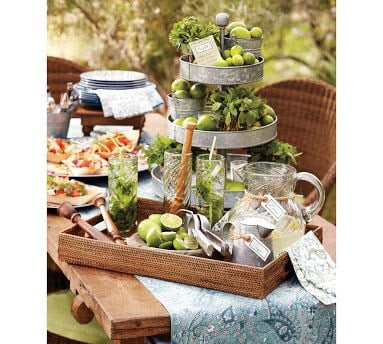 I enjoy serving signature cocktails with a few options to alter. It's easy for guests to serve themselves while I finish preparing the meal. Good friends of ours were visiting from out of town last night and I decided to make a mojito bar to kick summer off. In fact, I planned the meal around it!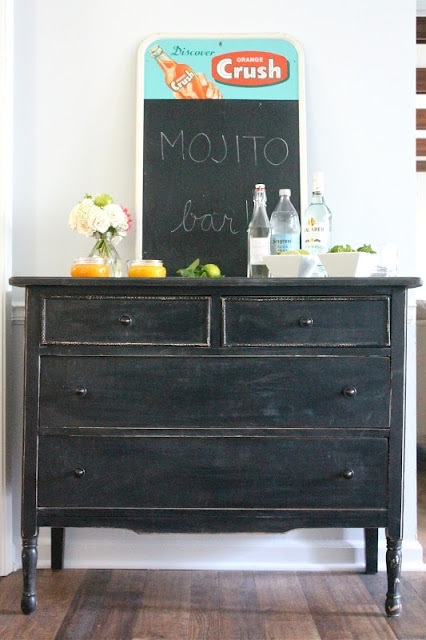 Club soda, simple syrup, light rum, limes, mint, and mango and apricot purees to flavor were offered.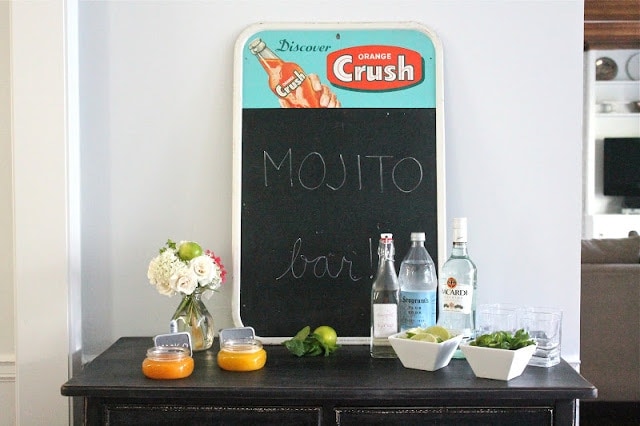 I chose to make simple syrup rather than use sugar cubes because it's already dissolved. I prefer it's taste. It's really easy to prepare in advance, just 2 cups of sugar to one cup of water!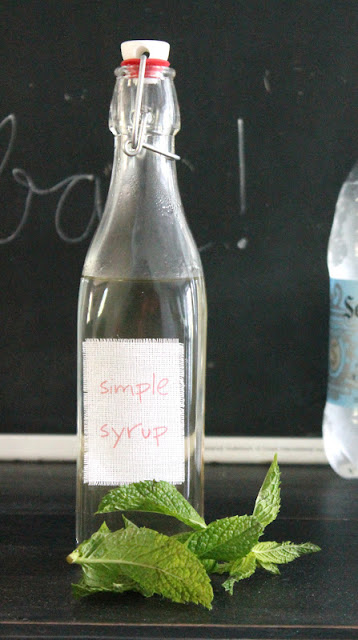 Prep work, like slicing limes, is done in advance for ease.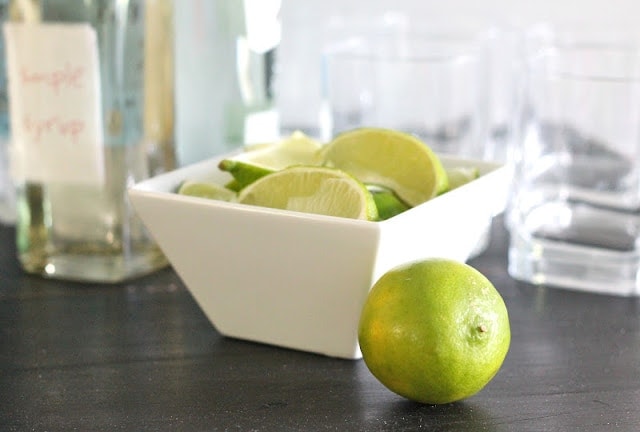 To alter the flavor, I chose mango and apricot purees. Just add 2 tablespoons.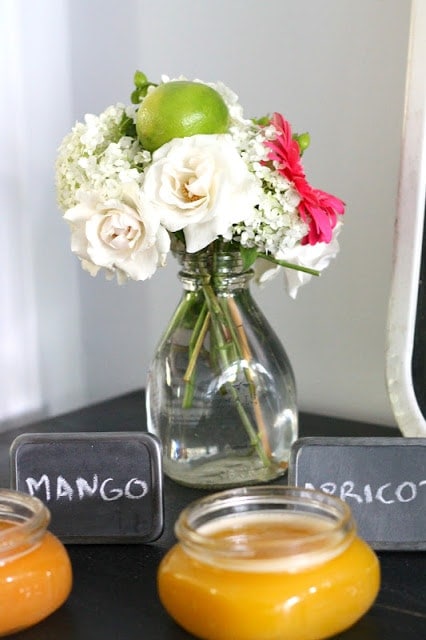 For a basic mojito, I muddle 2 mint leaves with 2 lime wedges, then add a shot of light rum, a half shot of simple syrup, any additives, then top with club soda and ice.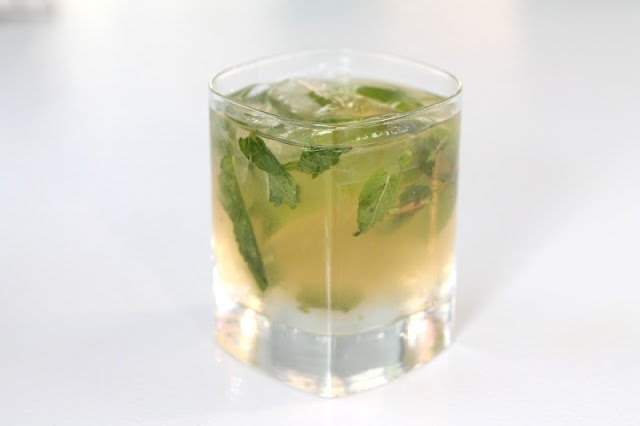 I created a little floral arrangement filled with roses, hydrangea, berries and added a little lime!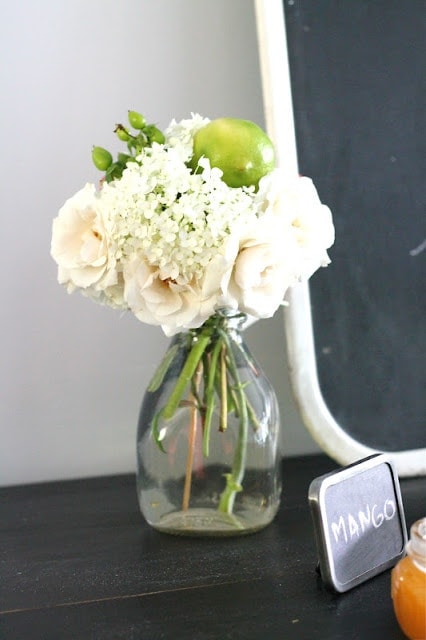 I created the simple syrup label with just a few simple steps! For the tutorial, click
here
.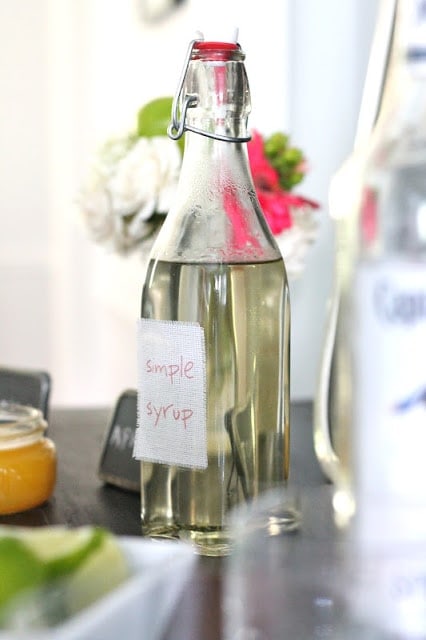 Happy Summer!