Easter brunch and Easter dinner… two of our very favorite meals of the year! It's the season of new beginnings, fresh outlooks, and the very best fresh food.
Find the most incredible Easter recipes, including Easter appetizers, Easter sides, and Easter desserts and more, all in one amazing round-up!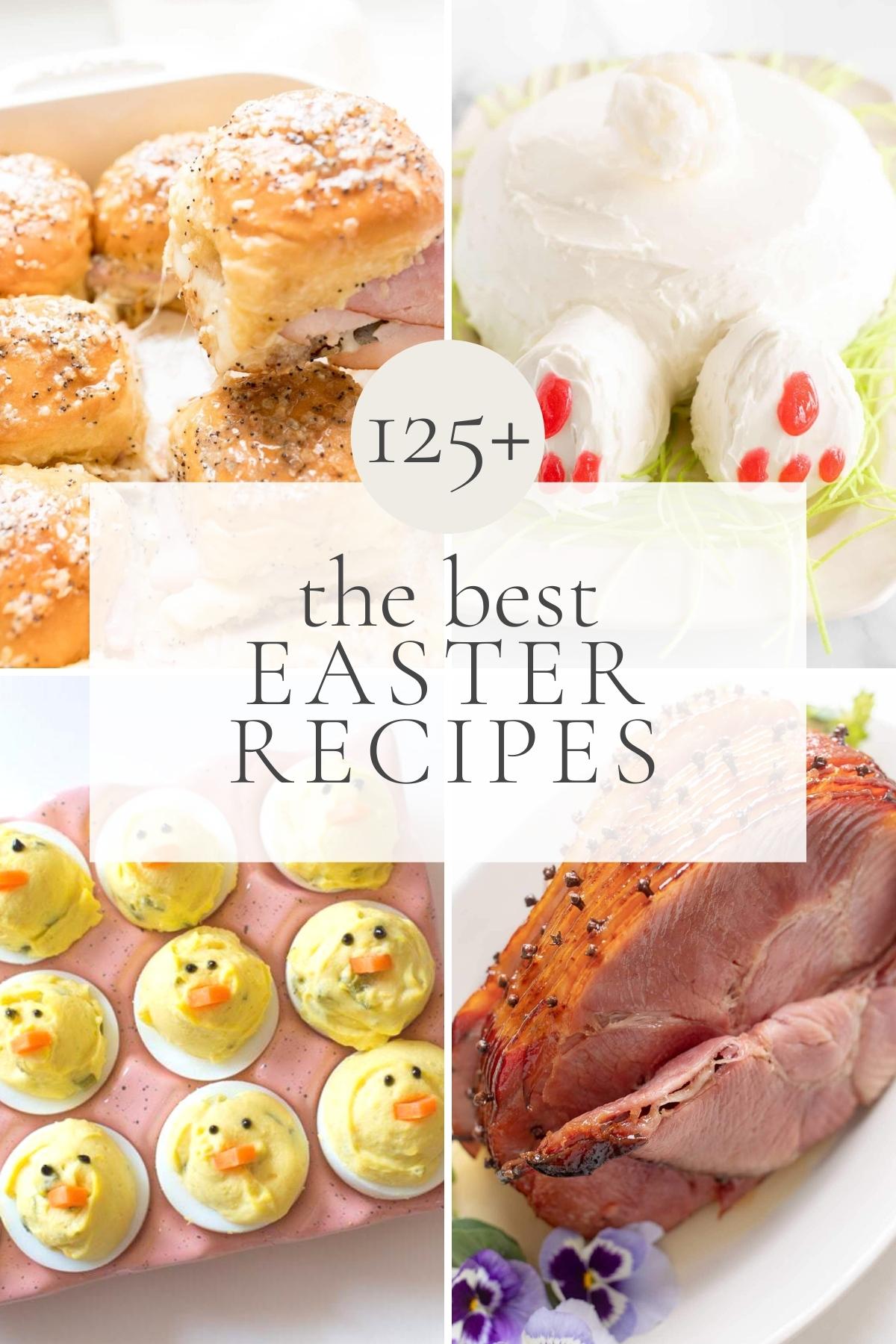 I truly love a good holiday meal. I love the careful planning that goes into the menu, setting a simple but beautiful table, and creating a memorable spread that our family will love.
Easter is no exception. In fact, it may be my favorite, because I adore all the beautiful colors and flavors of spring!
Easter 2022 is just around the corner (April 17th) and I'm already planning our menus. Breakfast or brunch, or maybe a dinner menu this year – and of course, dessert!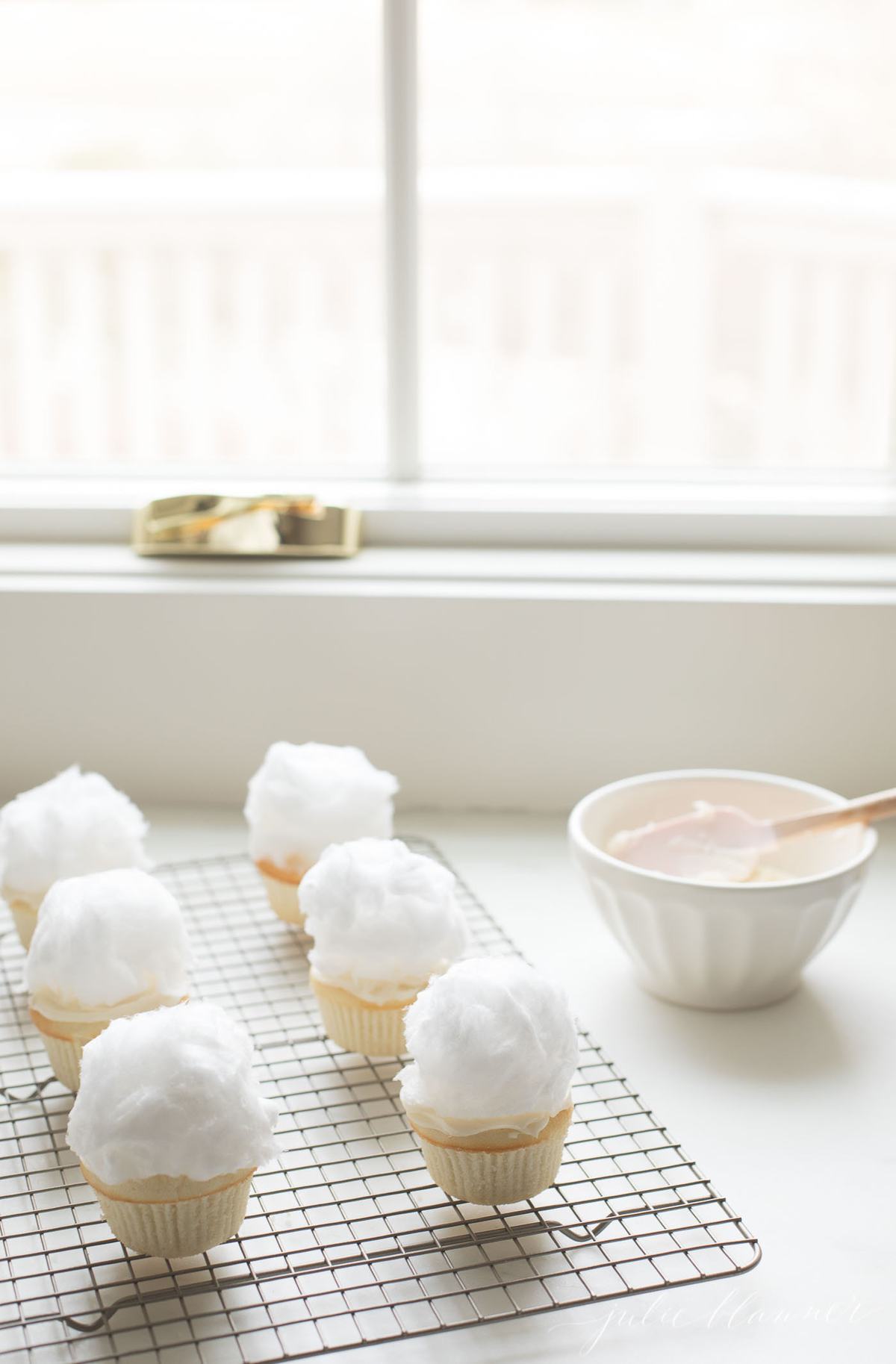 Did you know that Better Homes and Gardens once dubbed this blog "Best Entertaining Website"?
I've helped you plan your holiday gatherings before, with posts about everything from the ultimate guide to hosting Thanksgiving, 20 simple Thanksgiving centerpieces, a guide to the best hostess gifts, incredible Fourth of July recipes, and even a Cinco de Mayo menu guide that will bring you the ultimate fiesta vibes!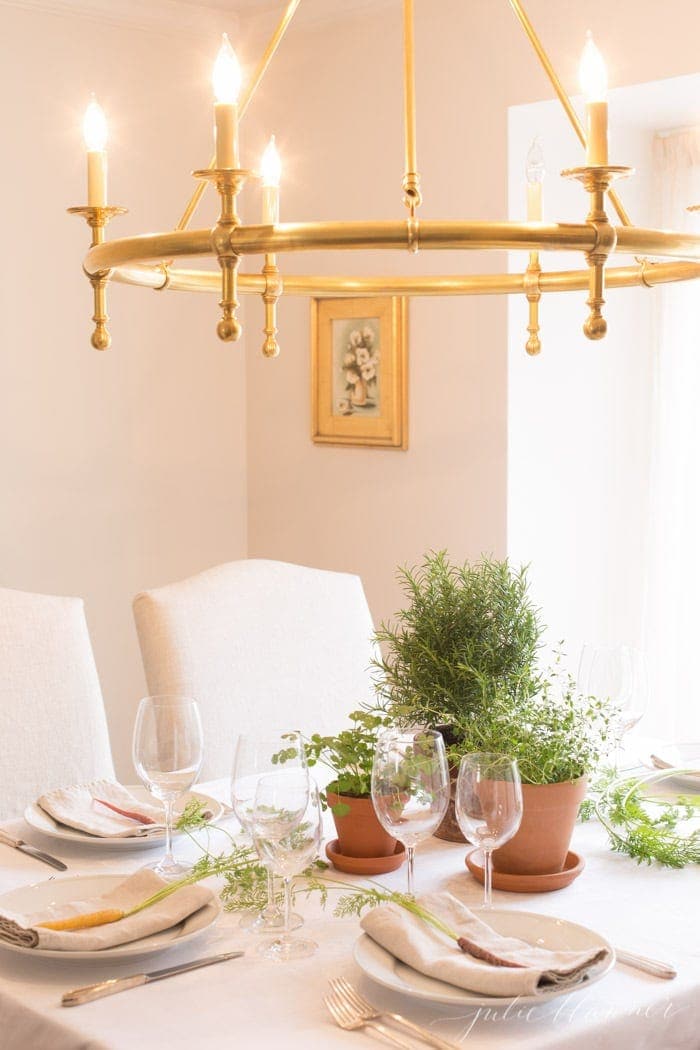 Easy Easter Recipes
Spring is the perfect time to plan a get-together with loved ones. It's the ultimate season of renewal, and no matter how you celebrate, these recipes are sure to please.
Regardless of when (or how) your family celebrates the Easter holiday, these incredible Easter side dishes, appetizers, desserts and more are going to become traditional favorites. They are reader-favorite spring recipes you'll adore.
Tips
Plan ahead! If you're hosting an Easter celebration, get organized a week or so in advance, if possible. This allows you to get your groceries ordered or take an efficient shopping trip!
Prep early. Try to all your chopping, mixing and creating in the 48 hours prior to your event. The more you accomplish ahead of time, the better you'll feel on the day of your party!
Arrange serving platters and glassware ahead, too. I like to think ahead about which dishes, bowls and platters I'll need for serving and get them lined up on our island or table. Of course, same goes for the bar area!
Easter Appetizers
Easter appetizers can run the gamut, with all things fresh and tasty that your family will adore. Think deviled eggs, your favorite dips, fresh fruit and veggies and more!
I can't possibly list every one of the best 125+ Easter Recipes here in one post. Don't skip 35+ Incredible Dip Recipes, 20 of the best Easy Hors D'oeuvres and 20 of our favorite Bacon Appetizers for Easter celebrations, too!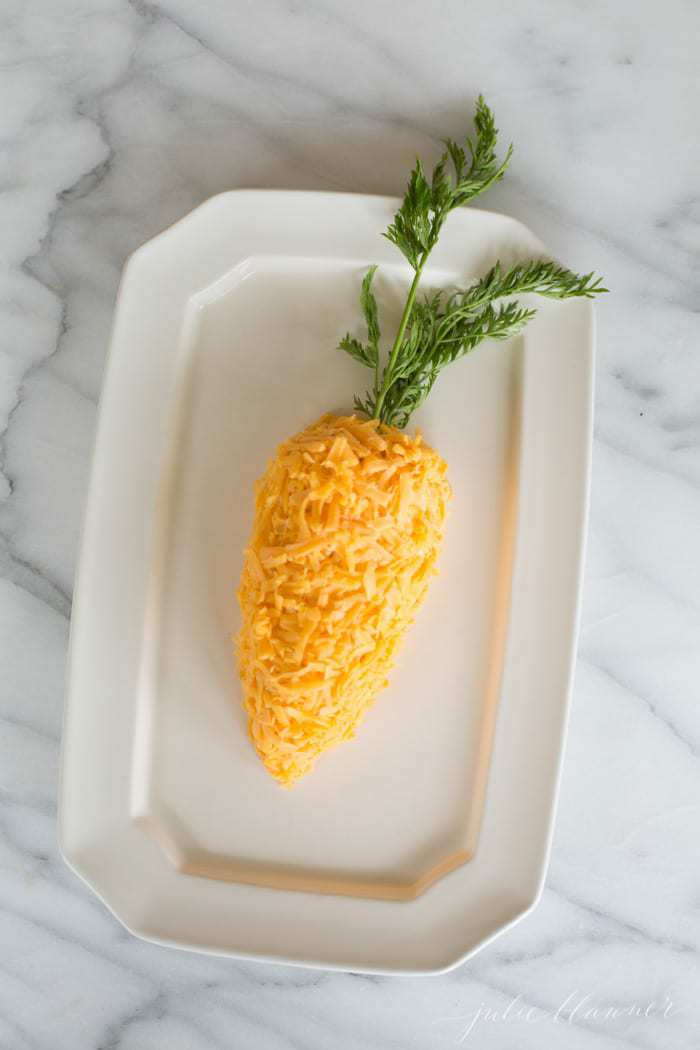 These Baked Brie Bites are a super simple appetizer that's made with just four ingredients and they are ready to serve in less than 20 minutes. Brie is baked in puff pastry sheets or pre-made phyllo shells, and topped with an incredible array of options for an easy but crowd pleasing appetizer.
Classic and flavorful, this easy dill dip recipe is always a crowd-pleaser for holidays, game days and summer gatherings. The flavors really pop in this dill veggie dip with the help of dried herbs and spices (hello, Beau Monde dip!).
Gnocco Fritto is an easy 10-minute appetizer when made with the ultimate shortcut: puff pastry! These light and fluffy puff pillows are topped with olive oil, prosciutto and sea salt for heavenly bites.
This easy hot cheese garlic dip recipe takes just 10 minute start to finish! This classic baked cheese dip is simple, flavorful and memorable with just a few minutes hands-on time. Cheesy and garlicky, it makes the most perfect appetizer for sharing.
I absolutely crave a creamy spinach dip! There's nothing better for a game day or holidays – but I don't need an excuse. I make spinach dip with cream cheese and Monterey Jack cheese to achieve the creamiest, cheesiest spinach dip!
The best veggie dip recipe that will have everyone begging for the recipe! This vegetable dip makes a large batch perfect for get-togethers! Get the secret that makes it stand above the rest!
If you love deviled eggs and you love avocado, these Avocado Deviled Eggs are going to blow you away! This avocado egg combination is rich, creamy and satisfying.
Cream Cheese Fruit Dip is the perfect accompaniment to a beautiful fruit platter. It's sweet, yet balanced and made with just three simple ingredients!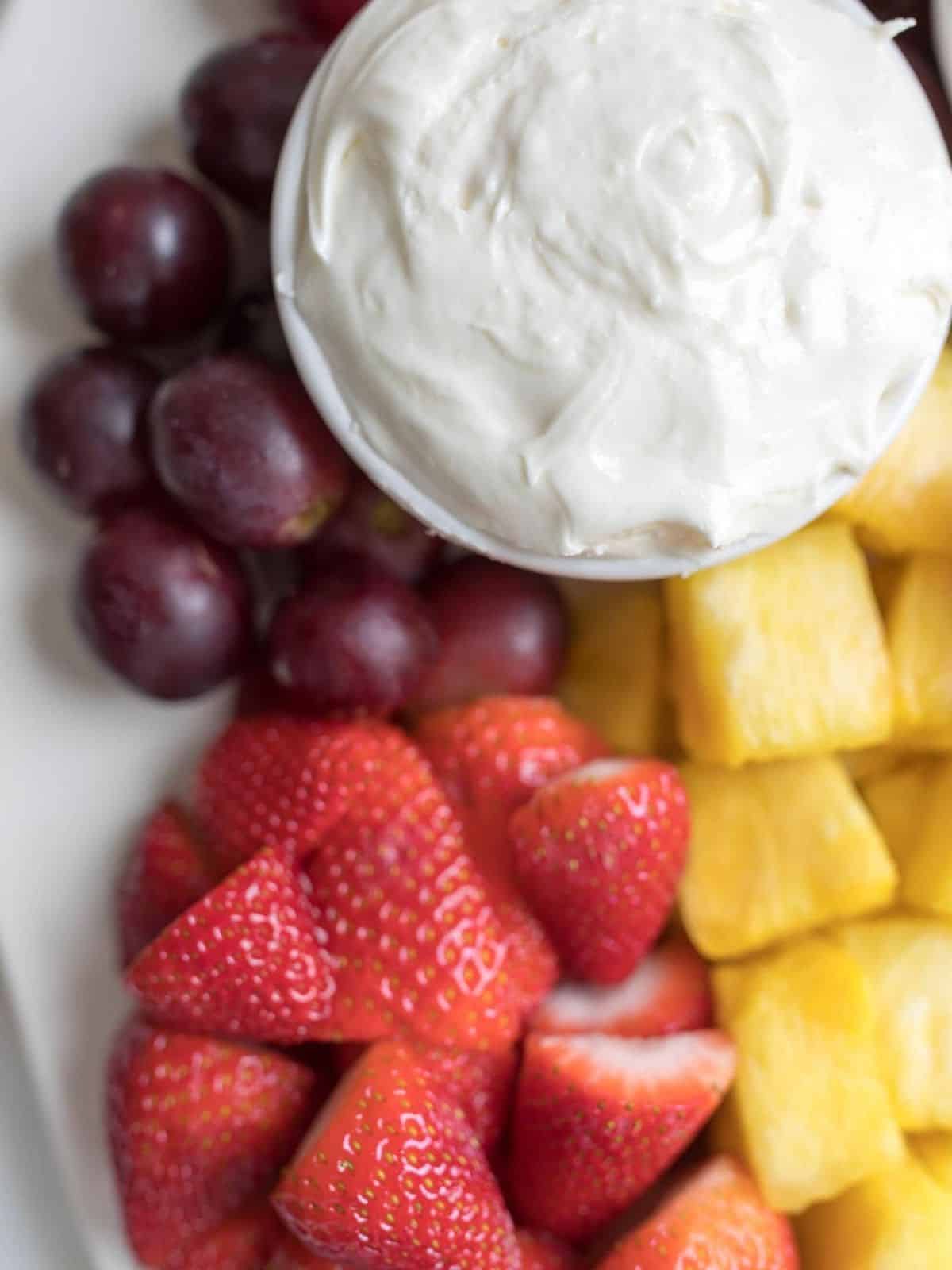 This carrot cheese ball is the perfect appetizer that's easy to make with just three ingredients (plus a stem for cuteness factor, of course). It's perfect for kids and adults of all ages and it comes together in minutes – serve across the Easter holidays and all through spring.
Get the secrets to the best deviled eggs recipe. Once you try this fluffy, creamy, tangy recipe, you'll never go back. They are devilishly good, and perfect for parties, picnics, Easter and so much more.
You can make this classic snack a beautiful, stand out appetizer with just a few easy tricks! The options are endless. Today I'm sharing some of my favorite ways to serve cheese and crackers!
Easter Salads
An easy and refreshing recipe for an arugula salad with lemon vinaigrette. This simple salad is so perfect for the warmer weather, and is perfect to serve as a simple side or appetizer.
An easy, classic White Wine Vinaigrette recipe that requires just six staple ingredients and less than a minute to make from scratch! Make it ahead of the time for an easy way to elevate even the most basic of salads.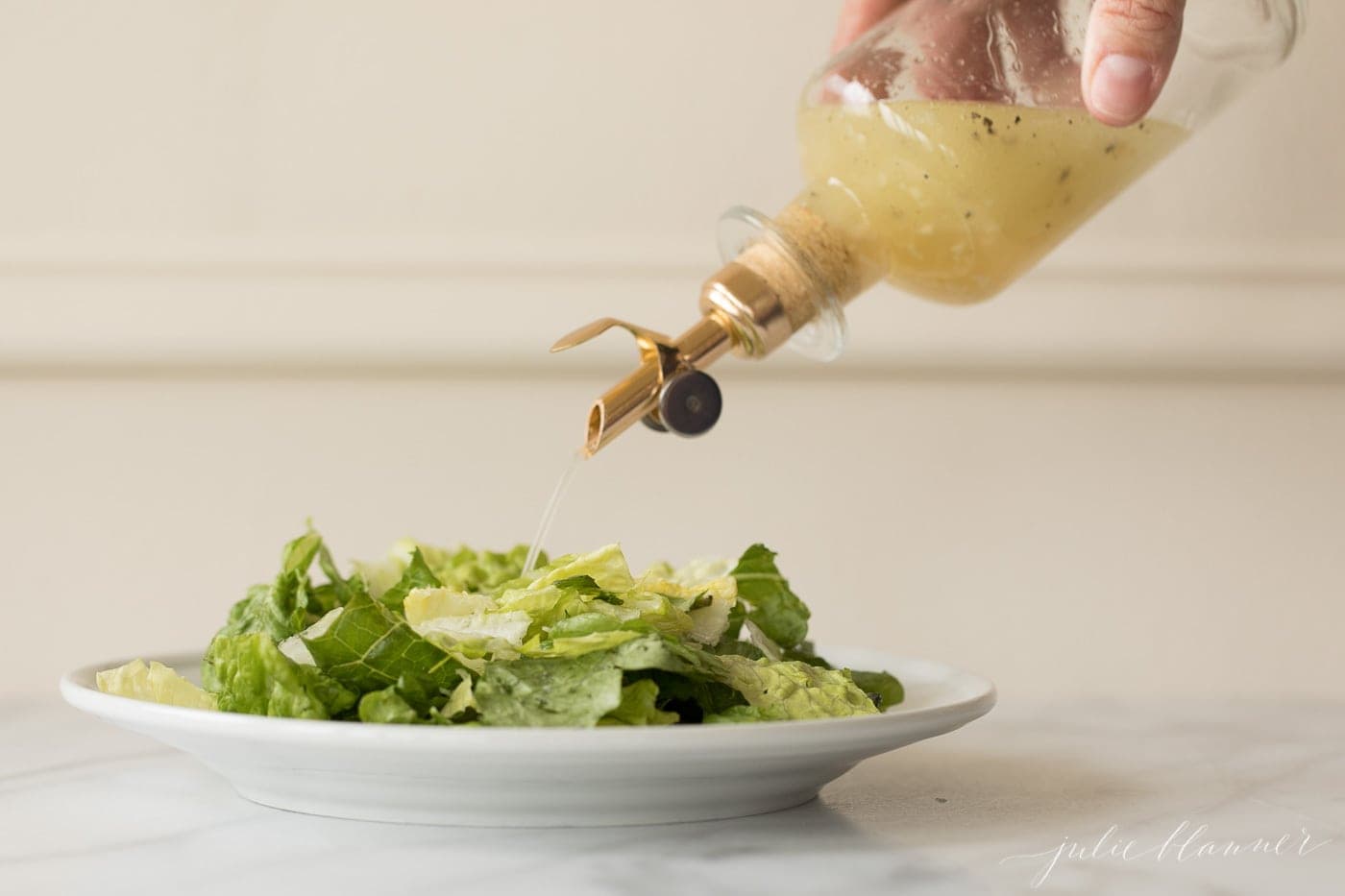 Easy and refreshing strawberry salad with a vinaigrette poppy seed dressing. It's a classic go-to summer salad perfect for any occasion!
A light and refreshing classic Insalata Mista with shaved parmesan, grape tomatoes, and pine nuts tossed in a delcious balsamic vinaigrette. This mixed salad goes great with just about every entree!
This peach salad features a memorable sweet and savory honey dijon vinaigrette. This fruity spring and summer salad is perfect to serve as an appetizer or a side and comes together quickly.
This spring salad mix is the perfect Easter salad to take with you to brunch or dinner. Full of vibrant fruits, pecans and cheese, you can prep the salad at home and whip up some vinaigrette and have a fresh, easy-to-transport salad.
Easter Side Dishes
As with all holiday celebrations, the sides will be a varied and colorful celebration of all the items your family loves! Generally, include one potato dish and 1-2 green vegetable sides (along with a salad) for a great selection.
Potato Side Dishes (and other starches)
First… the potatoes. Because ham and potatoes go together like peanut butter and jelly!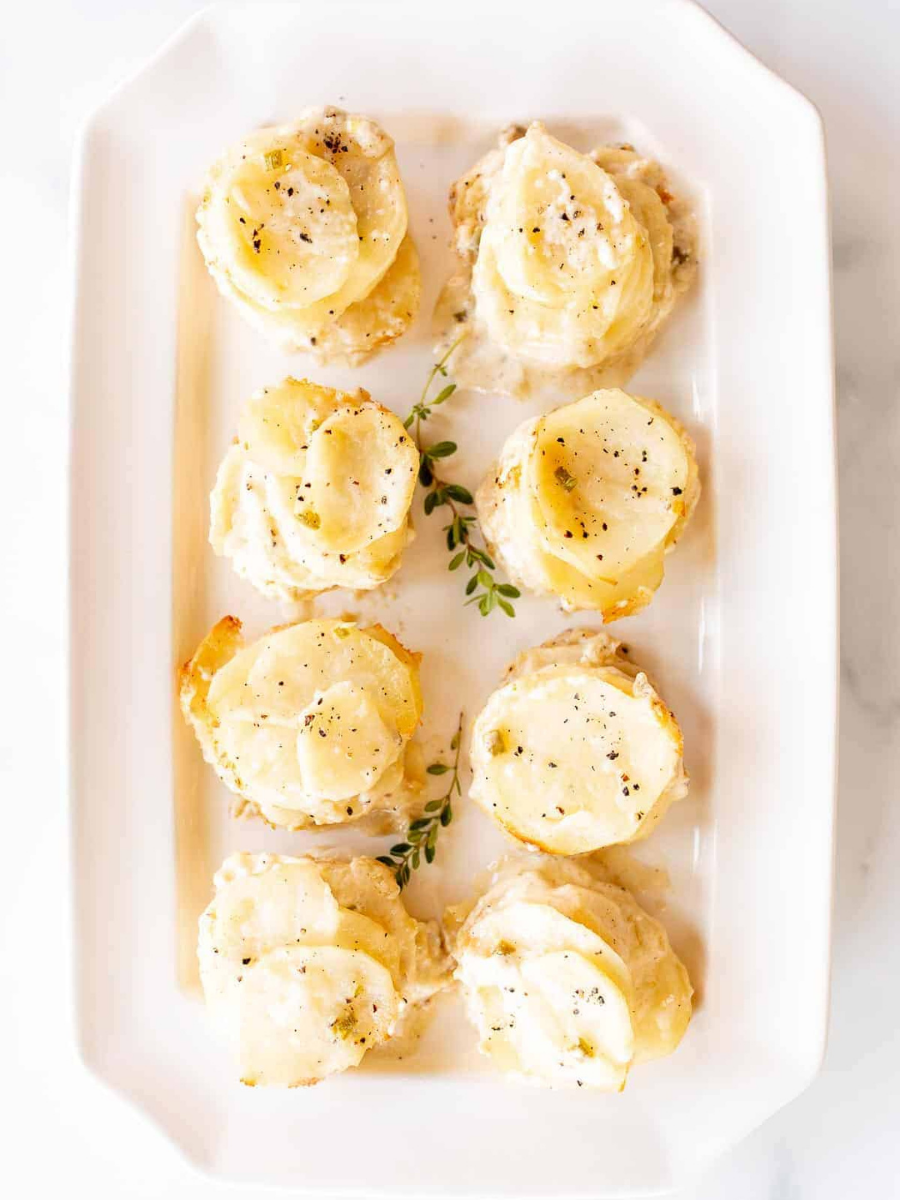 Gratin Dauphinois is a traditional French casserole made with thinly sliced potatoes, cream and gruyere. It's an incredibly luxurious and indulgent potato bake side dish!
Sure to impress your dinner guests, this potatoes dauphinois recipe is easy enough for a weeknight but delightfully special for the holidays.
Potatoes Au Gratin in easy to serve stacks! This recipe is everything you love about potato gratin made with thinly sliced potatoes, cream and gruyere – plus it's delicious little individual servings.
This creamy potato salad recipe with egg is the best way to use up all those extra eggs from the Easter holiday. It is made with a few key ingredients including gherkins and mustard, and one little secret technique to make it better than the rest!
An easy recipe for Loaded Smashed Red Potatoes – an incredible crowd pleasing appetizer or easy side dish. Smashed Red Potatoes are boiled, smashed, and baked with olive oil, cheese and bacon until crisp and topped with sour cream and chives for an irresistible and memorable appetizer!
Mix up your mashed potatoes for the holidays with this easy Caramelized Shallot Mashed Potatoes recipe! They're so flavorful you'll never want basic mashed potatoes again!
These homemade dinner rolls are soft, fluffy, buttery and quite simply irresistible. The best part? This homemade dinner roll recipe is truly ready in around 30 minutes, start to finish.
This is an easy, creamy baked mac and cheese recipe made in minutes with just a few staple ingredients! Make the BEST baked macaroni and cheese with very little hands on time.
This veggie pasta salad recipe is bursting with fresh, vibrant flavors and overflowing with nutrients thanks to an array of fresh sautéed veggies. It's a vegetarian pasta salad side dish or an incredible lunch you can feel good about!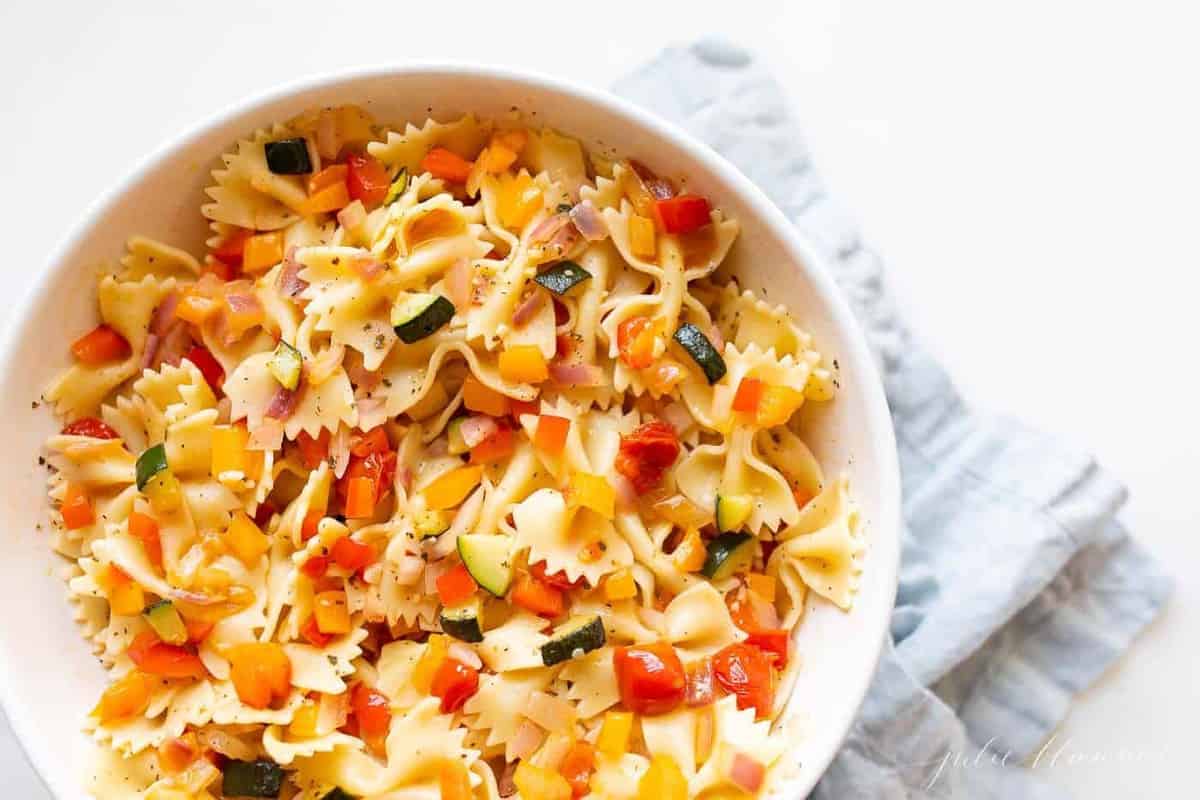 Vegetable Sides
Colorful, flavorful veggie side dishes help round out a meal, making it balanced, nutritious and colorful!
These Candied Carrots are a simple, sweet and savory brunch or dinner menu addition. Coated in a butter and brown sugar glaze, this Candied Carrots Recipe is the ultimate side dish for Easter and beyond!
Step aside green bean casserole, Green beans with Bacon are an easy, last-minute side dish for holidays with the best blend of garlic, parmesan and bacon that will have green bean haters begging for the recipe!
Baked Artichoke is one of the easiest side dishes and ways to get your veggies in! These roasted artichoke are so delicious on it's own or tossed into a salad. It's not only delicious, but a good source of fiber, Vitamin C and Vitamin K!
When it comes to side dishes, I love using seasonal produce that is super fresh and full of family-friendly flavor. Of course, they have to be quick and easy too. These easy seasoned green beans tick all the boxes!
This Crispy Brussel Sprouts Recipe is bursting with flavor! Brussel Sprouts with pancetta and shallots are sauteed into a fragrant, textural side dish that will leave your family begging for more.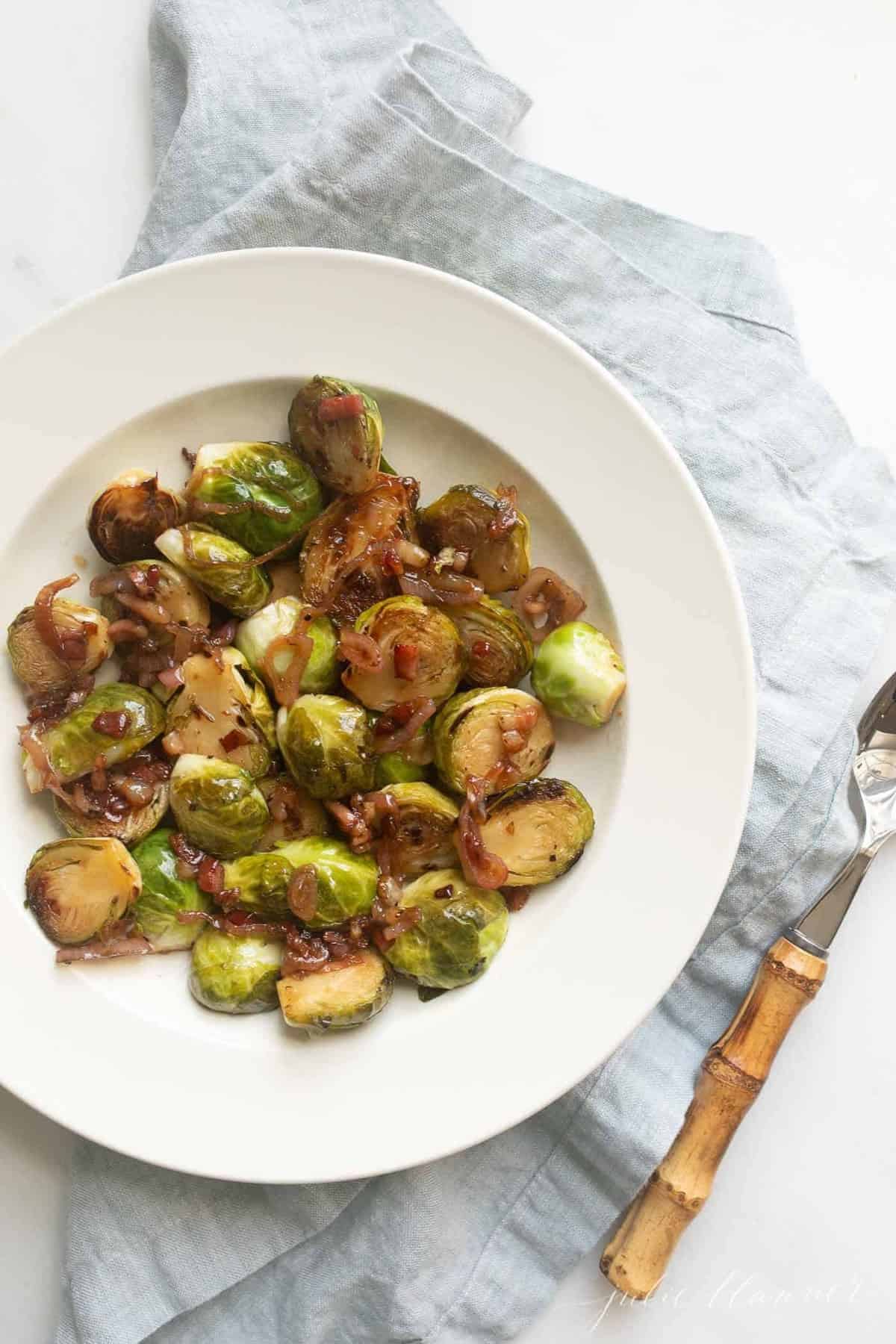 These Roasted Baby Carrots are a simple, attractive side dish that even your kids will love! Braised Carrots with fresh dill are flavorful and crisp-tender.
Easy Roasted Mushrooms, a flavorful and juicy appetizer or side dish. These garlic mushrooms take just 5 minutes hands on time! Oven roasted mushrooms are low calorie, low carb, Whole30 and keto approved. Make these with white mushrooms or button mushrooms!
Creamy corn casserole made with cream cheese – this cheesy corn doubles as a dip! It's a classic side dish that is perfect for parties as a dip or a family-friendly side dish.
Easter Mains
Of course, items like lamb, prime rib and roasts are always great for Easter. Many parts of the country (and around the world) eat lamb as their main dish for Easter, and although that's not as common in our area, it's a beautiful option!
Consider chicken as an option too! Whether baked, roasted or grilled, chicken is an easy protein and can be dressed up with spring-inspired flavors for an Easter style. Brisket is another excellent choice as it is inexpensive and casual. This flavorful meat serves beautifully at room temperature so it's perfect for buffets.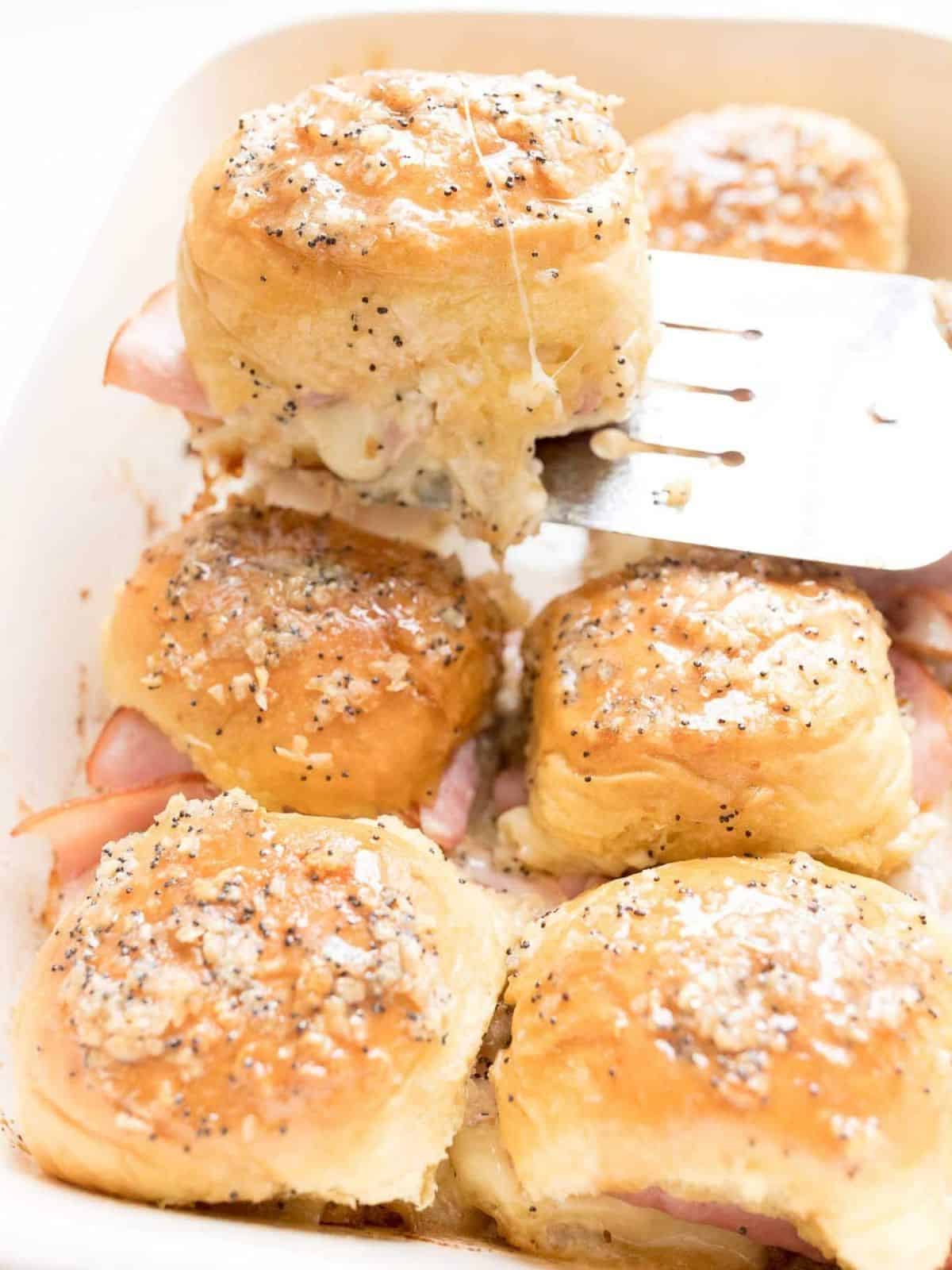 This Honey Glazed Ham will be the sweet and savory star of your dining table for Easter, Thanksgiving, Christmas and beyond! It's made with just five ingredients and 10 minutes hands on time, making it perfect for even a weeknight dinner!
This Lemon Pepper Salmon recipe is absolutely foolproof. In fact, it's the most delicious way to add all the goodness that salmon offers. With the perfect blend of seasonings and the essence of fresh squeezed lemon, it's light and easy but special enough for a holiday celebration.
These Pork Medallions are pan-seared and deglazed in a delectable sweet and savory glaze. Perfect for any season, this pork medallion recipe is packed with protein and ready in under 15 minutes!
How to make the best Ham and Cheese Sliders, the ultimate hot ham and cheese sandwich perfect for any party! You'll love these mini hot ham and cheese sliders for holidays or even a weeknight dinner!
This is the ultimate, classic Creamy Pasta Carbonara recipe. It is a simple, easy and fresh take on pasta that is easy to customize and the perfect pasta for dinner, lunch or even brunch! This spaghetti carbonara sauce is the best comfort food indulgence.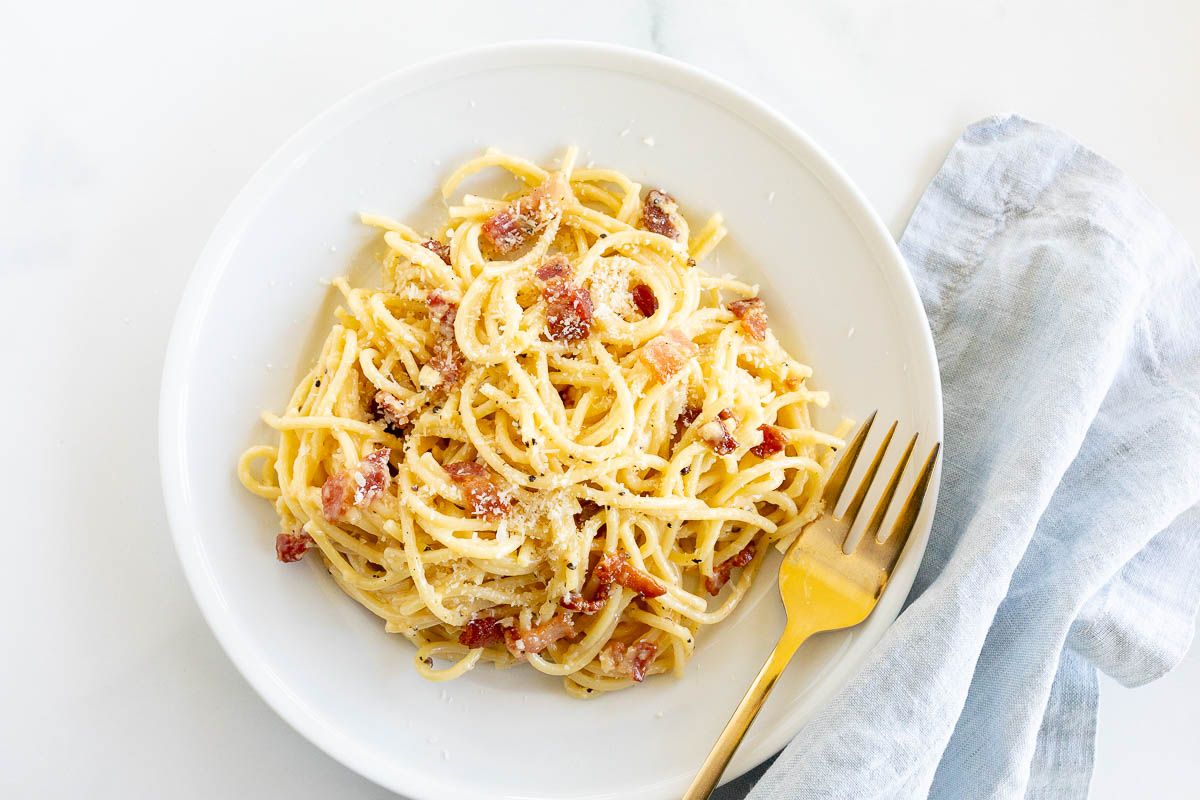 Because it's the ultimate special occasion meal! If you're looking for an incredibly simple dinner that is special enough to serve to company at the holidays (or any time) grilled beef tenderloin is where it's at! This tenderloin is rich, tender, juicy, and oh-so-flavorful.
Easter Desserts
Don't skip dessert. In fact, you should probably make at least three of these incredible spring dessert recipes!
This is an easy and adorable Easter Bunny Cake that makes a memorable Easter cake, and also works for baby showers, birthday parties and more!
Get step-by-step instructions to make this bunny butt cake for Easter that will have everyone talking!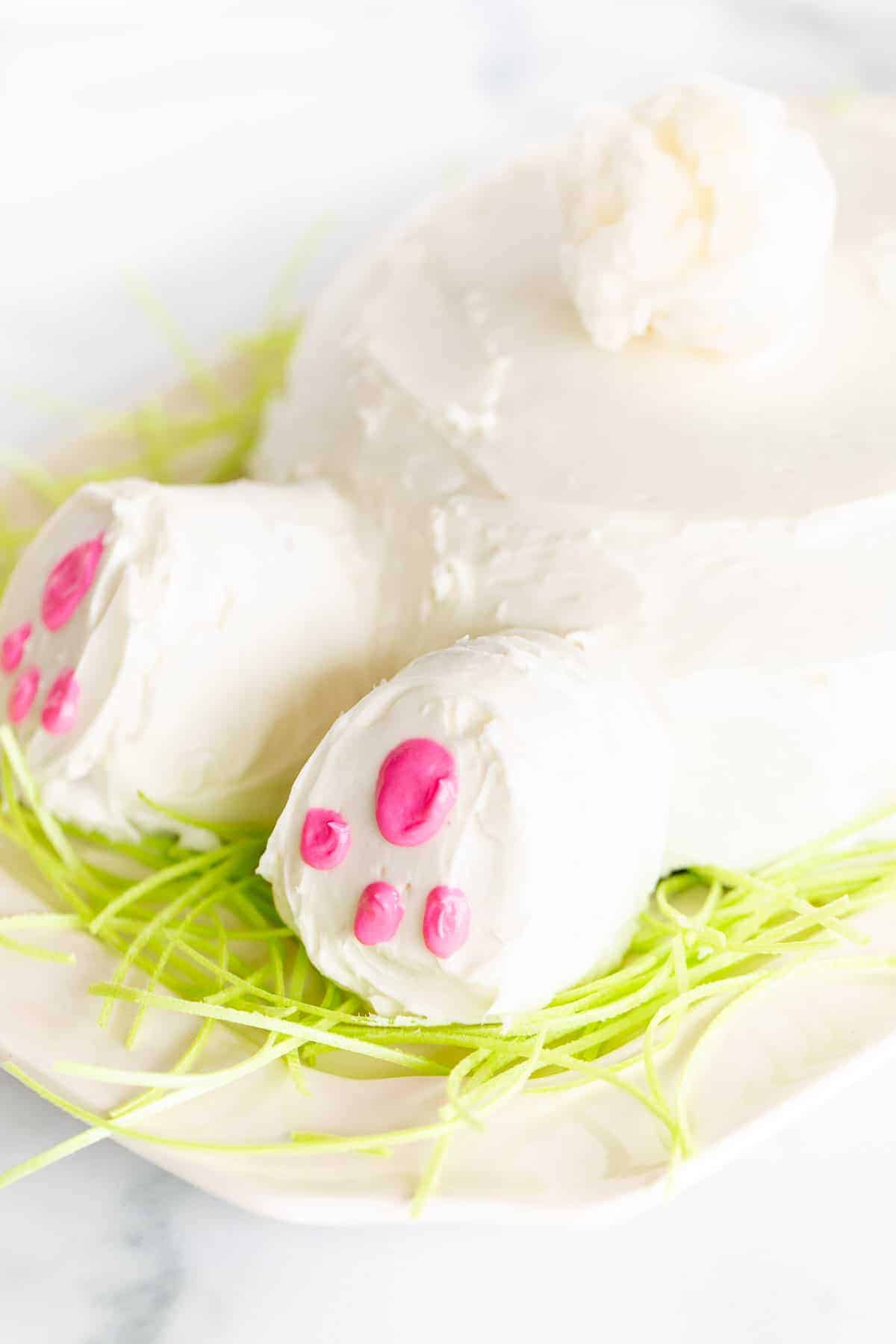 Orange Pound Cake is packed with sweet orange flavor! It is made with staple ingredients in just a few minutes hands-on time.
An easy and beautiful sweet Orange Bread recipe that takes just 5 minutes hands on time and a few staple ingredients. Perfect to serve for breakfast, brunch or dessert, or enjoy it as a mid afternoon treat with a cup of coffee.
These delicious carrot cake cookies are topped with a light and fluffy cream cheese frosting for the ultimate Easter treat. These super soft cookies are wonderfully sweet and easy to make with staple pantry ingredients.
Carrot cake muffins are the best carrot cake, in muffin form. They are so easy to make with minimal prep time. Covered in a delicious cream cheese glaze for the perfect muffin to frosting ratio, they are a moist, delicious carrot cake with cream cheese icing in muffin form!
Classic St. Louis Gooey Butter Cake with a twist – this easy Gooey Butter Cake with Brown Butter has a deeper, richer flavor that you'll crave again and again!
This easy Fruit Pizza recipe is made with a better than the bakery sugar cookie crust, covered in a delightfully sweet cream cheese frosting, and decorated with your favorite fruit – in just 10 minutes hands on time! It's always a crowd pleaser.
This Funfetti Cheeseball is an easy no-bake dessert dip that will thrill the kids at your next gathering. A handful of ingredients turned into a cute bunny will be the hit of the party!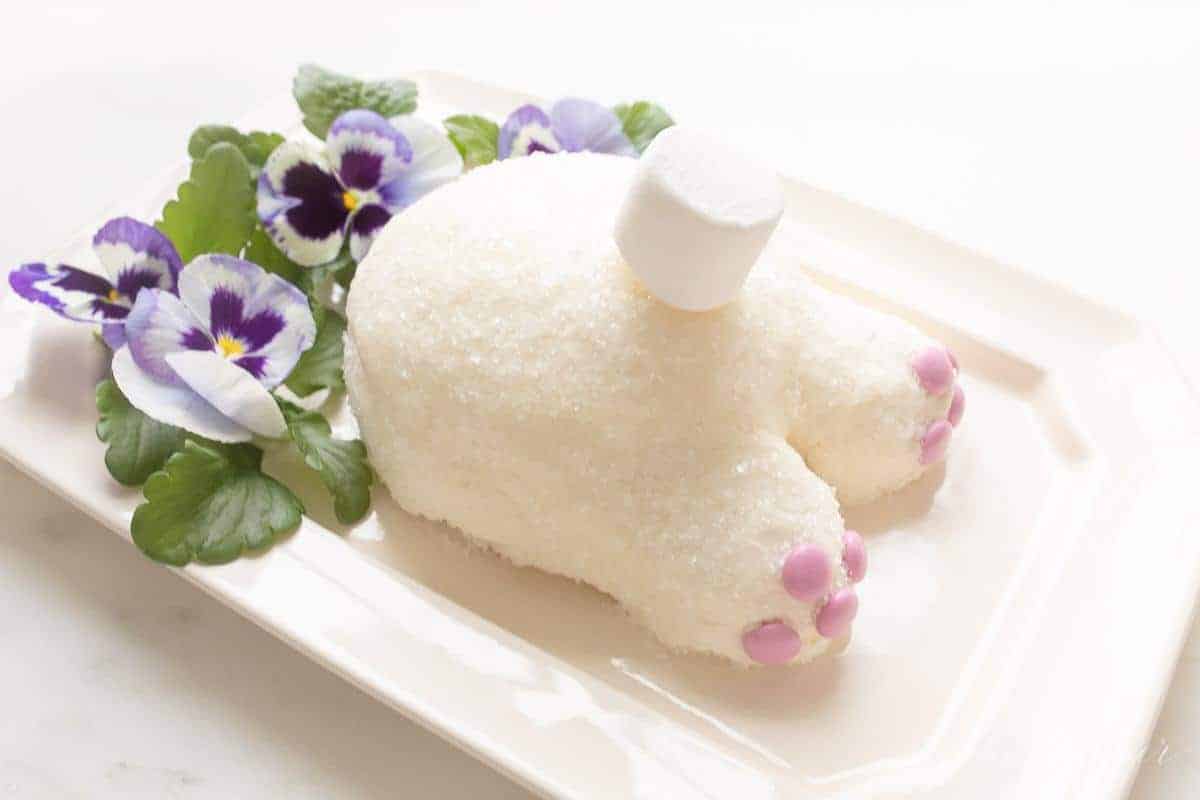 This Easter Bunny Cake Recipe is always a crowd pleaser! It's rich, with incredible texture. This Easter Cake is moist, delicious and made with just 6 staple ingredients!
Fun and festive Easter treats – Saltine Toffee. A quick and easy Saltine Cracker Toffee recipe made with just a few ingredients in minutes!
A beautiful and delicious Cadbury Eggs Cookie Cake recipe for an easy Easter dessert that looks as good as it tastes!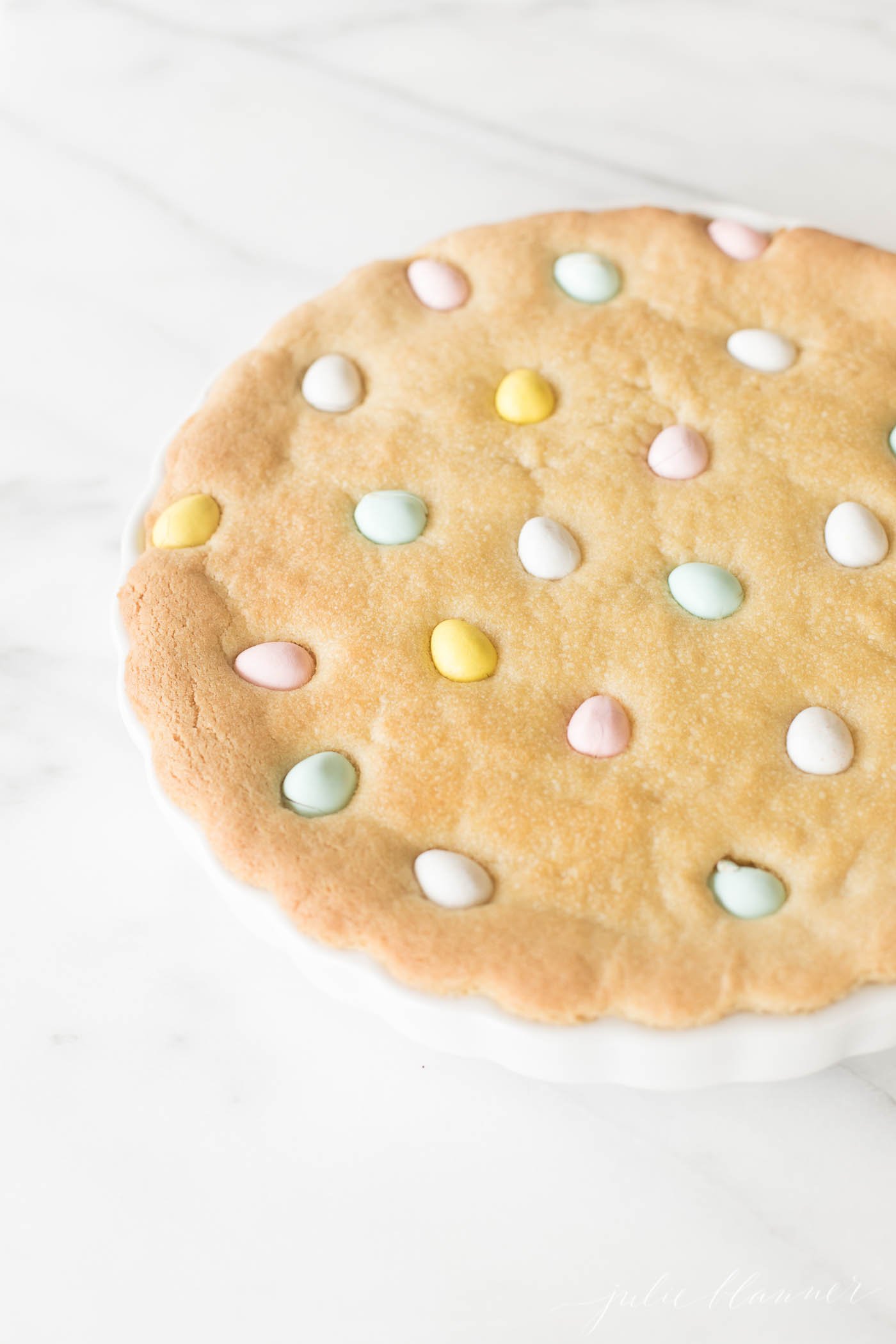 Bunny Tail Easter Cupcakes will be the hit of your Easter get together! Adorable bunny cupcakes look like a sweet bunny tail and are quick and easy to make!
This adorable Bunny Carrot Cake Cheese Ball is the most memorable and delicious Easter dessert. Or, make and serve it as one of the cutest, most creative Easter appetizers you can imagine!
Carrot Bread is the best carrot cake, in bread form. Carrot Cake Bread is easy to slice, serve and most importantly, enjoy! This Carrot Cake Loaf is covered in a delicious cream cheese glaze for the perfect cake to frosting ratio!
This is a classic recipe for easy no bake Easter Cookies that look like adorable egg nests! Birds nest cookies are made with just seven ingredients – no oven required.
These Easy Butter Shortbread Cookies require just 3 ingredients to sweet, buttery bliss. With a few tips and tricks along the way, these butter bunny cookies are a not-too-sweet little treat to wish a few friends a Happy Easter.
Easter Brunch
Of course, you can also lean into the more breakfast side of brunch, and include a variety of egg dishes as your protein. This can be especially helpful for vegetarians and guests following special low carb diets.
This rich and decadent Crème Brûlée French Toast is a deceivingly easy make ahead breakfast or brunch entree everyone will love! It's made in just a few minutes with staple ingredients and your favorite bread.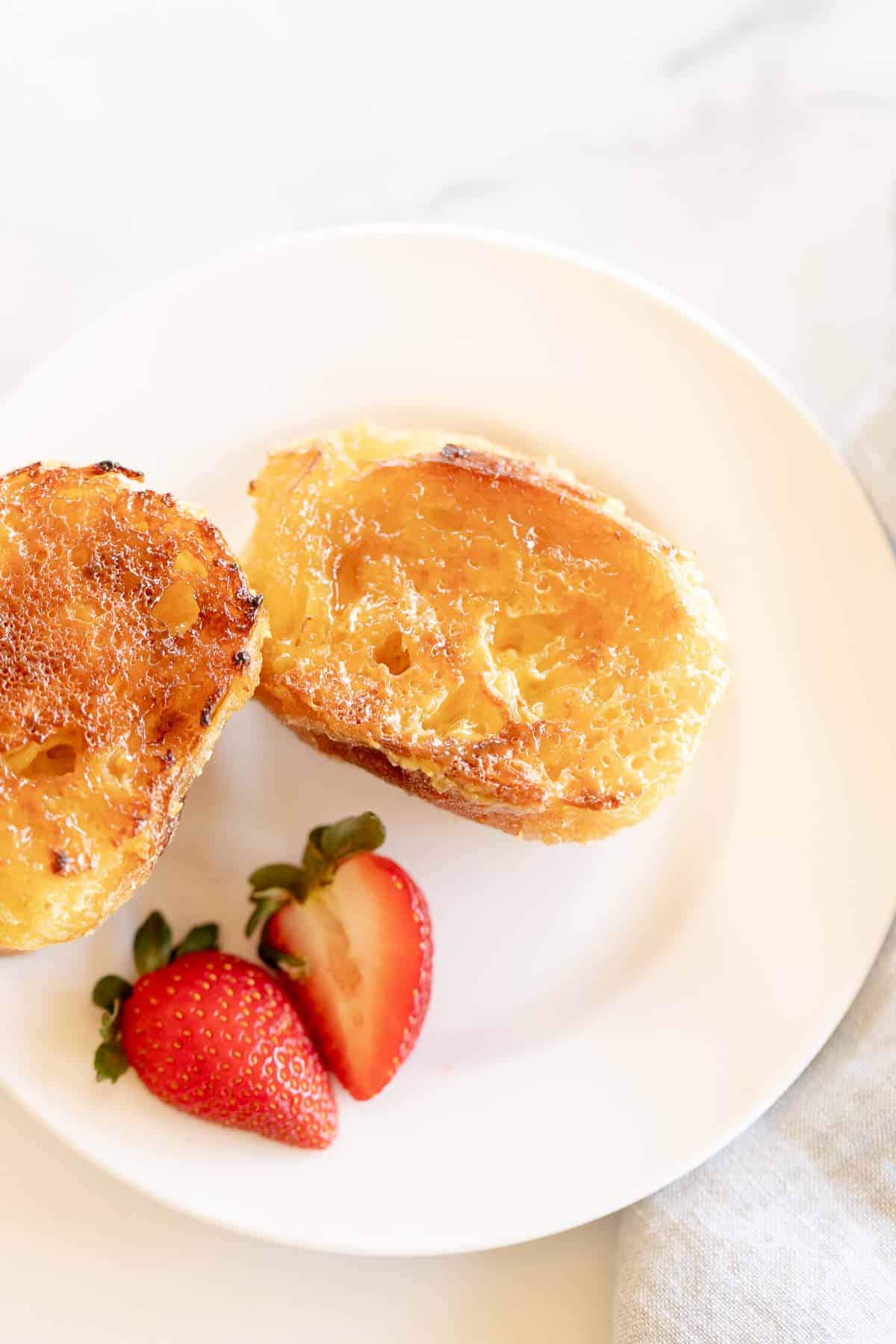 This rich and decadent Crème Brûlée French Toast is a deceivingly easy make ahead breakfast or brunch entree everyone will love! It's made in just a few minutes with staple ingredients and your favorite bread.
This rich and decadent Crème Brûlée French Toast is a deceivingly easy make ahead breakfast or brunch entree everyone will love! It's made in just a few minutes with staple ingredients and your favorite bread.
Sweet Strawberry Muffins with a tender crumb and crunchy sugar muffin top. This Strawberry Muffin Recipe is made from scratch in minutes!
Blueberry Bread is a quick bread made in just five minutes without yeast! You'll love this easy Blueberry Bread Recipe. Make it into a Blueberry Loaf Cake by drenching it in glaze!
This is the Best Cinnamon Roll recipe, ready to enjoy in an hour! These yeast cinnamon rolls are quick and easy. Get the secret that makes them better than the rest!
This incredible Cinnamon Roll Bread recipe takes just 10 minutes to make! It's a no yeast quick bread that makes an amazing breakfast, dessert or gift.
You wouldn't know by tasting it, but this is an incredibly Easy French Toast Recipe that is full of flavor. Get the secrets that make this Easy French Toast so amazing!
Make these breakfast bites ahead (they freeze beautifully) or just before guests arrive! The result is nothing short of amazing – filling strata cups that will actually have your guests craving seconds.
This easy and classic lemon pound cake recipe is a refreshing breakfast, brunch and dessert favorite! It's just as good as it is simple and beautiful! Finished with a flavorful glaze and deliciously moist.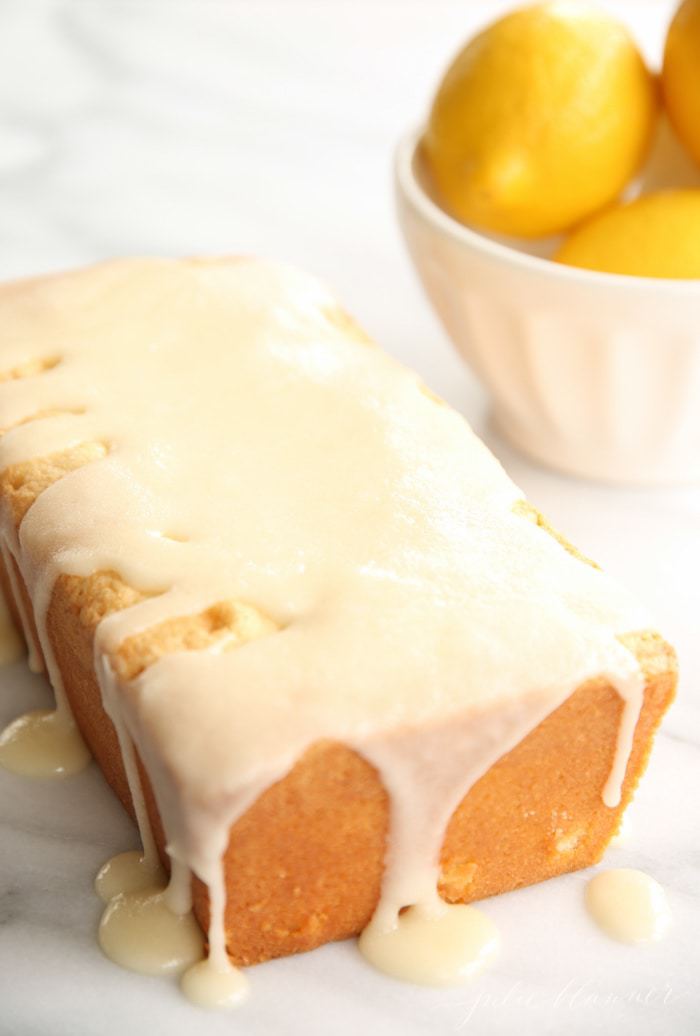 These meltaway muffins are a deliciously simple Cinnamon Muffin Recipe made with staple ingredients. They're rolled in butter and cinnamon sugar, and when warm, they melt in your mouth!
Easy Easter Bunny Cinnamon Rolls are made from scratch or a can, your choice! These cute rolls are a perfect Easter brunch recipe or a themed baby shower. They are so easy and they are a great recipe to make with the kids.
Quiche Lorraine is exquisite – the smooth and slightly sharp flavors of parmesan gruyere cheese, salty bacon, and creamy custard work so well together. Try Spinach and Feta Quiche, Classic Quiche, Cheese and Onion Quiche with a homemade Quiche Crust, too.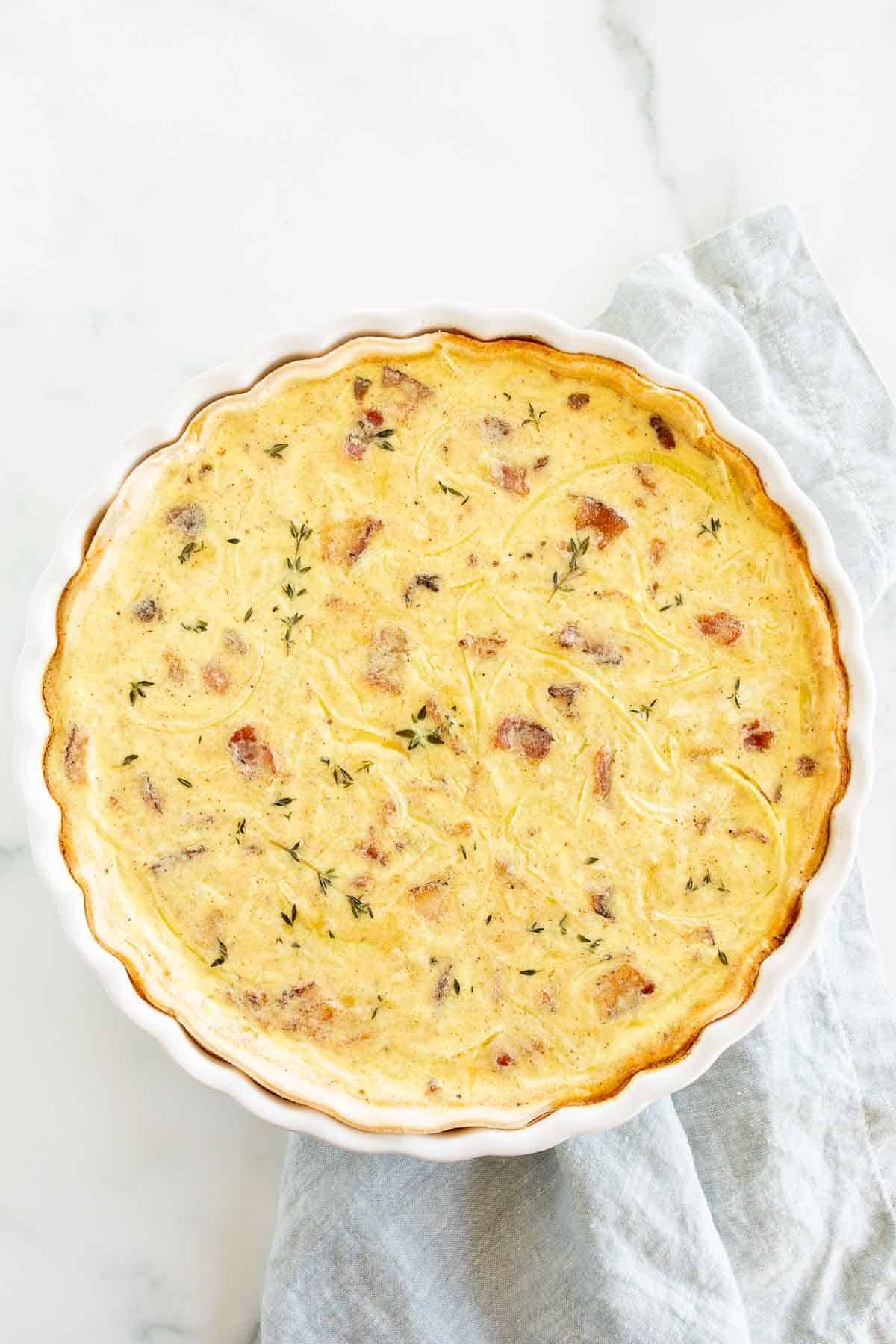 Easter Drinks
Mix up a fabulous custom cocktail or keep it kid friendly with one of these delicious options.
Enjoy your favorite blush wine turned into a refreshingly easy to sip two ingredient Frosé Recipe. It's a pink wine Frozen Rosé slushy, perfect for any brunches, showers or parties.
This is the ultimate summer sangria – it's a fruity sangria recipe you'll return to time and again. Make ahead and serve a large number of guests with this classic peach sangria cocktail that's so easy to sip!
A 60-second honey lemonade recipe that's naturally refined sugar-free and made with just 2 ingredients! A perfect easy lemonade recipe for hot summer days.
Easy champagne slushies are a quick and easy to sip summer strawberry cocktail recipe. Made with just two ingredients and ready in a matter of minutes, these refreshing frozen champagne cocktails are perfect for spring entertaining.
This strawberry and lemon mimosa is a wonderfully light and refreshing champagne cocktail that you can make in a matter of minutes. Made with fresh strawberries, this wonderful spring cocktail is perfect for a Mother's Day and Easter brunch.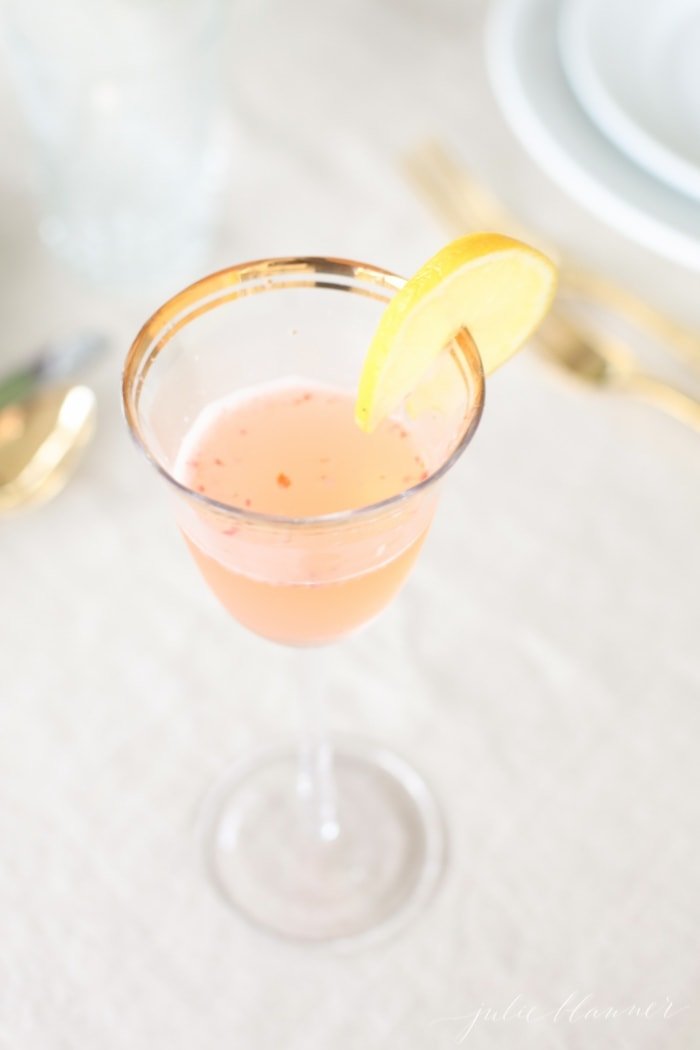 A fun and refreshing champagne punch cocktail that is as flavorful as it is refreshing! This perfectly spiked peach cocktail is an excellent addition to any brunch.
Frequently Asked Questions
What is included in a traditional Easter dinner?
Often, ham is the quintessential Easter dinner in the Midwest. You can also serve lamb, salmon, and so much more!
Why do we eat ham on Easter?
Quite simply put: American transitioned to ham from lamb because it was in season! That's right, when ham became a special focus of our Easter traditions it's because it was easily available.
Pigs were butchered in the fall, then cured and preserved over the winter months, meaning the ham would be perfectly ready during the spring months. It was also a more affordable option vs lamb, so it became a centerpiece of the season.
What is the most eaten food on Easter?
Worldwide, lamb is the most consumed food for Easter celebrations.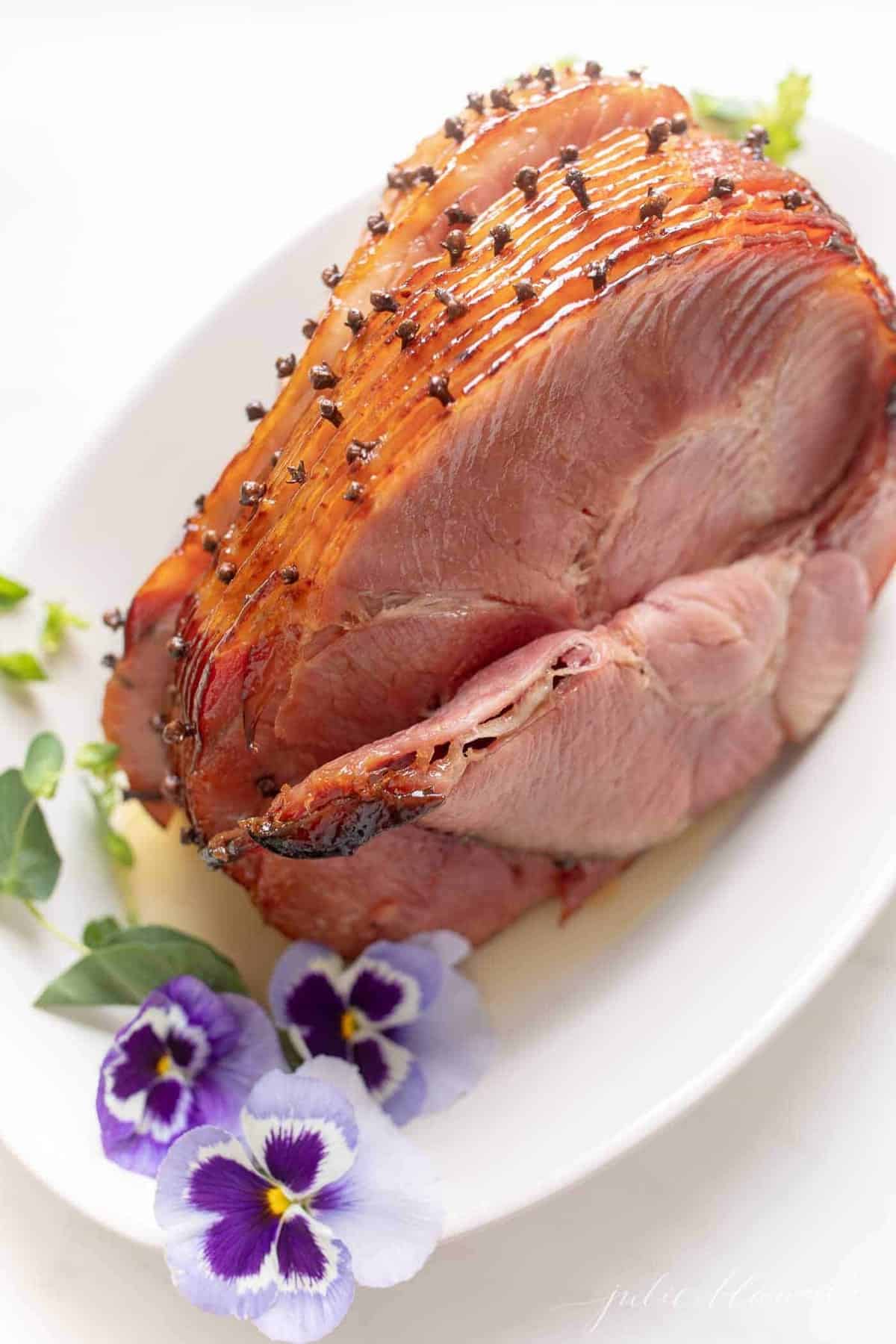 More Easter Inspiration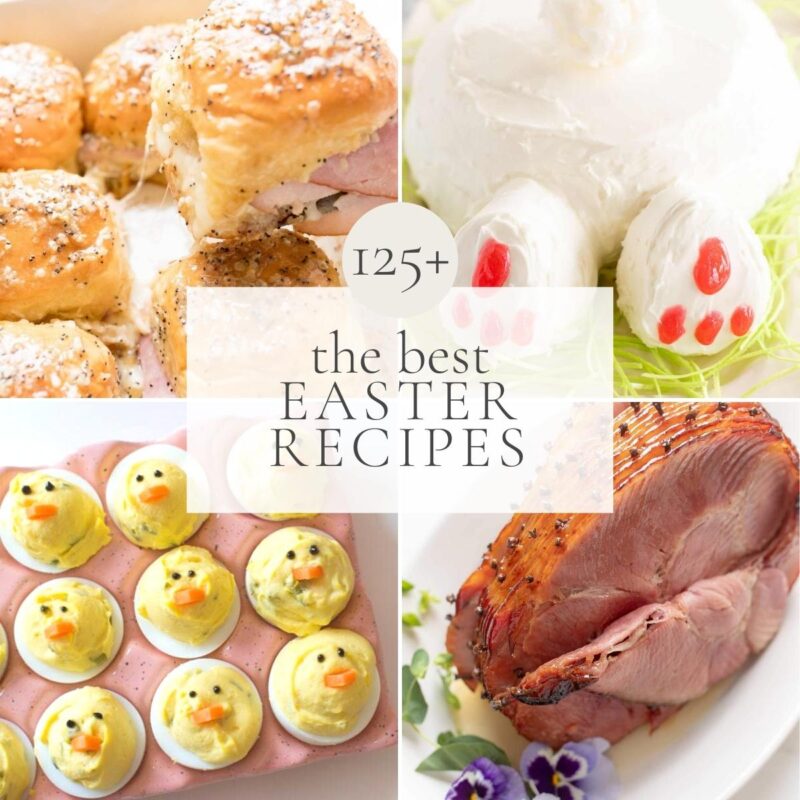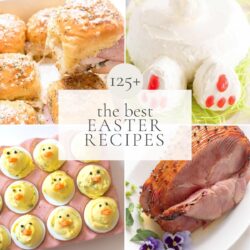 Easter Recipes
The best Easter recipes from classic appetizers, side dishes, salads and desserts to creative favorites!
Ingredients
refer to each individual printable recipe card
Instructions
Prep appetizers the day before, if instructions allow. For any warm options, prep up to 48 hours in advance and heat just before serving.

Next, prep your salad option. Mix ahead of time and just add the dressing and toss right before guests arrive.

Think ahead on your main dishes, too, for both defrosting and marinades. Sliders can generally be prepped ahead and warmed through just before serving.

Most of these desserts can be made up to 48 hours in advance, too!
Tips
Plan ahead! If you're hosting an Easter celebration, get organized a week or so in advance, if possible. This allows you to get your groceries ordered or take an efficient shopping trip!
Prep early. Try to all your chopping, mixing and creating in the 48 hours prior to your event. The more you accomplish ahead of time, the better you'll feel on the day of your party!
Arrange serving platters and glassware ahead, too. I like to think ahead about which dishes, bowls and platters I'll need for serving and get them lined up on our island or table. Of course, same goes for the bar area!
Explore More