125+ Memorable Easter Recipes
Easter brunch and Easter dinner… two of our very favorite meals of the year! It's the season of new beginnings, fresh outlooks, and the very best fresh food.
Find the most incredible Easter recipes, including Easter appetizers, Easter sides, and Easter desserts and more, all in one amazing round-up!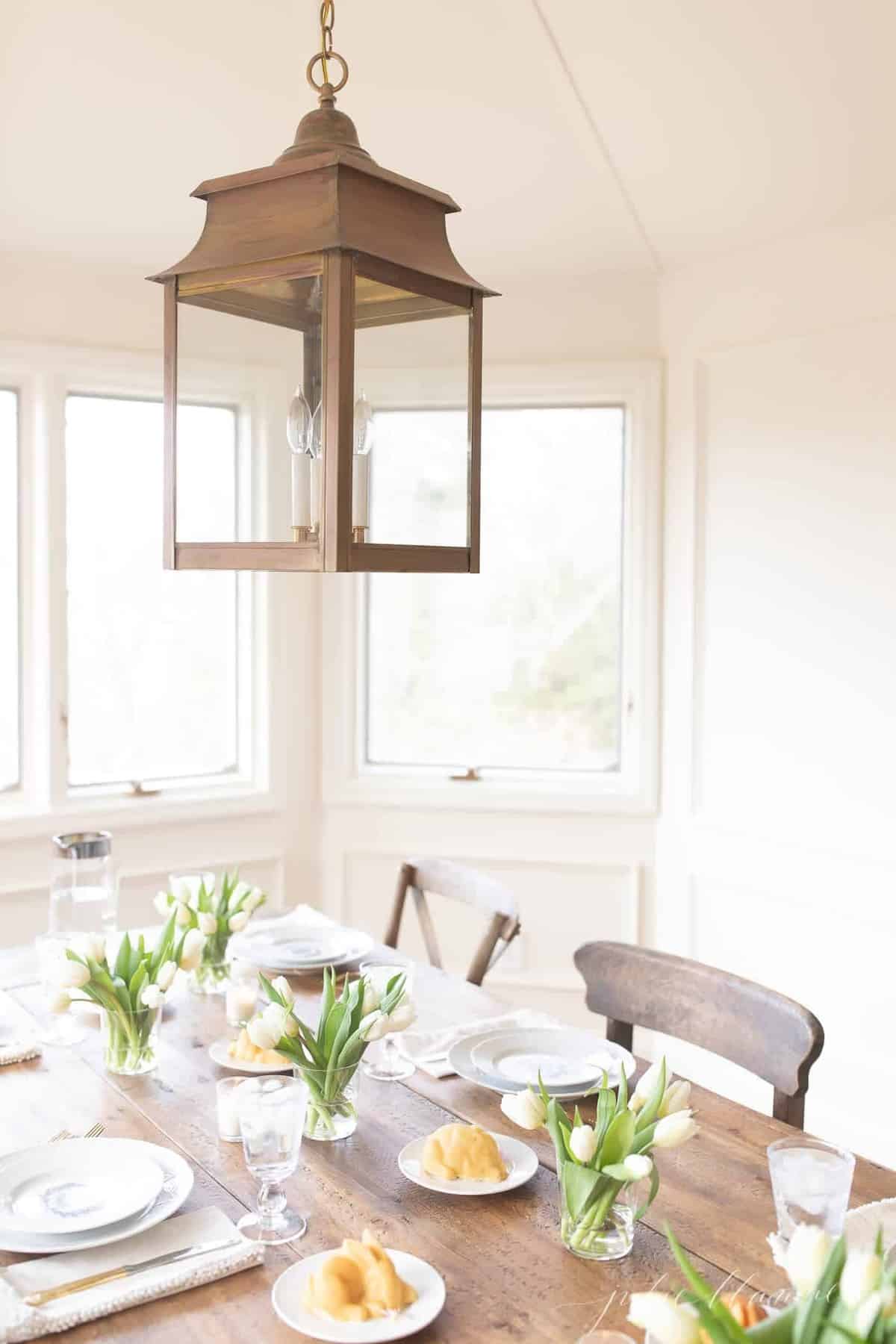 I truly love a good holiday meal. I love the careful planning that goes into the menu, setting a simple but beautiful table, and creating a memorable spread that our family will love. Easter is no exception! In fact, it may be my favorite! All the beautiful colors and flavors of spring!
Easter 2020 is just around the corner on April 12th and I'm already planning our menus! Breakfast or brunch, dinner – and of course, dessert!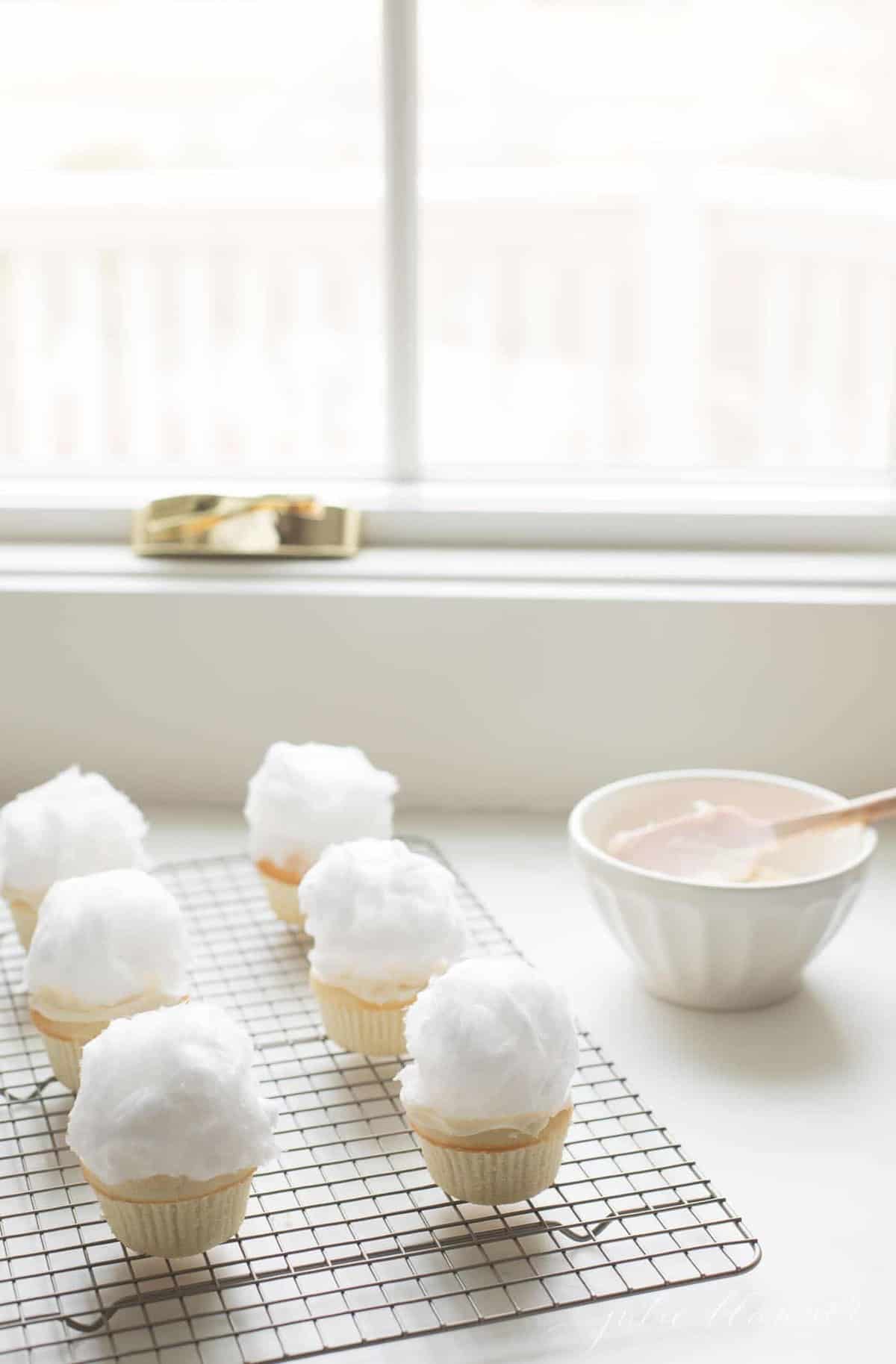 Did you know that Better Homes and Gardens once dubbed this blog "Best Entertaining Website"? I've helped you plan your holiday gatherings before, with posts about everything from the ultimate guide to hosting Thanksgiving, 20 simple Thanksgiving centerpieces, a guide to the best hostess gifts, incredible Fourth of July recipes, and even a Cinco de Mayo menu guide that will bring you the ultimate fiesta vibes!
Spring is the perfect time to plan a get-together with loved ones! It's the ultimate season of renewal, and no matter how you celebrate, these recipes are sure to please.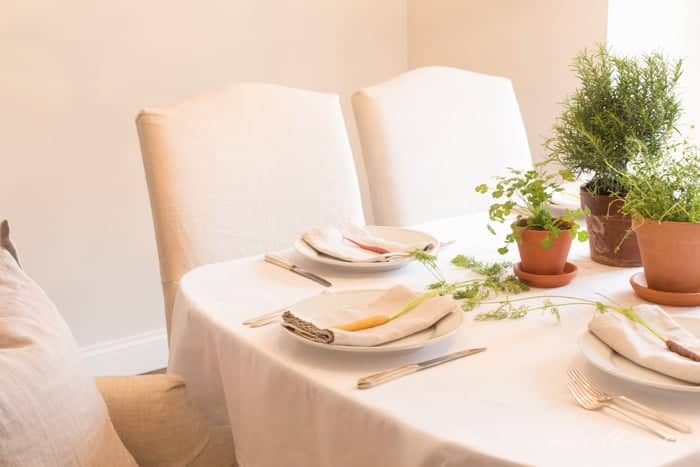 Easy Easter Recipes
Do you celebrate Easter with a traditional brunch? Or are you looking for Easter dinner ideas to round out your meal planning?
Regardless of when (or how) your family celebrates the Easter holiday, these incredible Easter side dishes, appetizers, desserts and more are going to become traditional favorites. They are reader-favorite recipes with good reason!
As you scroll, you'll find the recipes linked inside categories. I hope this makes it easy to begin your planning!
Consider leaning in to the flavors of the spring season for your menu planning. A few of our traditional spring favorites? Asparagus, spring peas, goat cheese, carrots and lemon.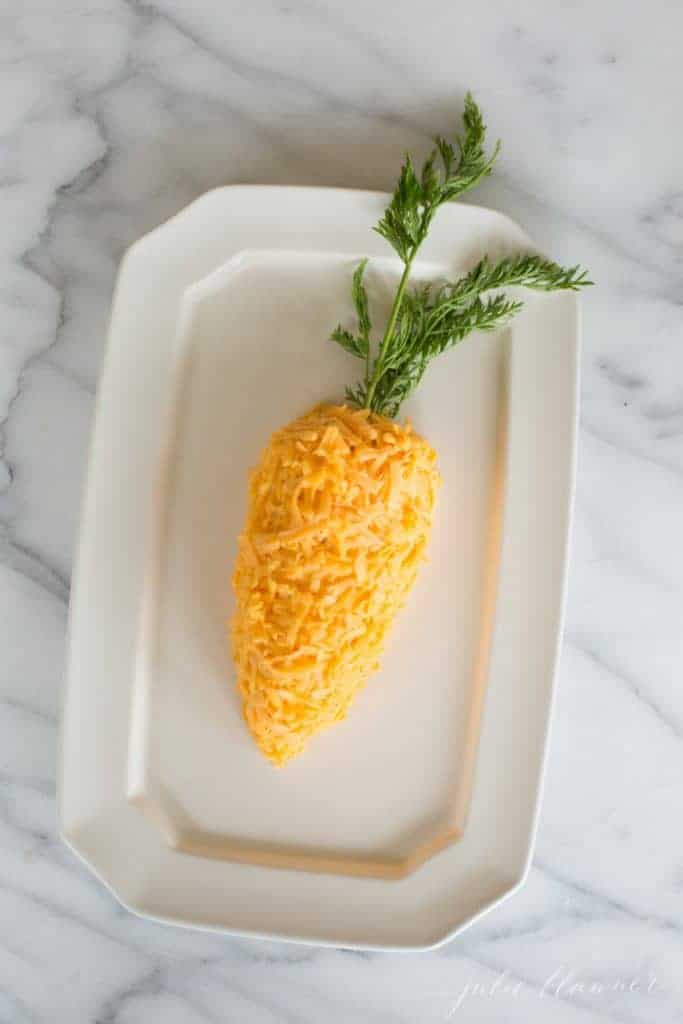 What do You Serve at an Easter Buffet?
You'll first need to decide on your main entree or protein, and if you're anything like our family, you might even want more than one. A few traditional Midwestern favorites:
Glazed ham

– there is no more traditional Easter centerpiece in my eyes!

Chicken

– baked, roasted or grilled, chicken is an easy protein and can be dressed up with spring-inspired flavors for an Easter style.

Brisket

– inexpensive and casual, this flavorful meat serves beautifully at room temperature so it's perfect for buffets.

Prime Rib

– traditionally served on restaurant buffet menus, this slices and serves beautifully and feels special enough for the most formal occasion.

Salmon

– baked, broiled or smoked salmon works beautifully and can please even the pickiest of eaters.

Pork Roast

– as another pork entree option, this one is easy to make in a slow cooker or your oven, and it's inexpensive and flavorful.

Lamb

– Many parts of the country (and around the world) eat lamb as their main dish for Easter, and although that's not as common in our area, it's a beautiful option!
Of course, you can also lean into the more breakfast side of brunch, and include a variety of egg dishes as your protein. This can be especially helpful for vegetarians and guests following special low carb diets.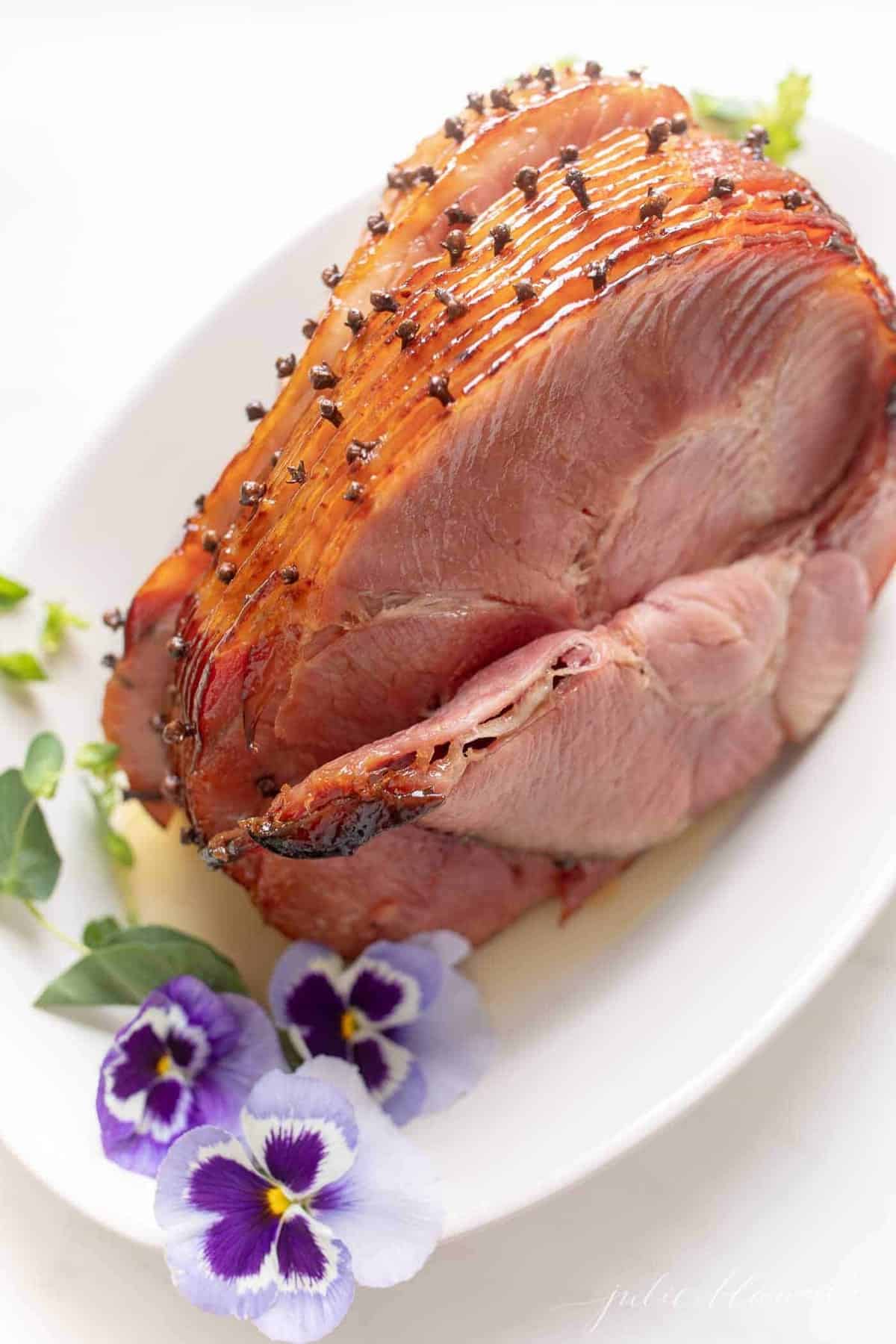 What is Included in a Traditional Easter Dinner?
A wide variety of spring-inspired appetizers is perfect for your Easter dinner menu. A quick scroll through this list is sure to inspire!
You'll also need alllll the favorite side dishes to accompany that ham, right? This list of recipes goes far beyond deviled eggs… you'll find every kind of dip, appetizer and finger food your family could ever want.
I'm covering everything you crave in the dessert department too. How about tiny cakelets shaped like an Easter bunny, the very best cinnamon roll recipes, or incredible breads for your brunch? (Think carrot cake bread slathered in the most decadent cream cheese frosting.)
And don't forget a cocktail! Beyond a lovely wine to serve with your meal, you can include a spring-inspired cocktail for a fun entertaining element.
Why do we Eat Ham on Easter?
Quite simply put: American transitioned to ham from lamb because it was in season! That's right, when ham became a special focus of our Easter traditions it's because it was easily available.
Pigs were butchered in the fall, then cured and preserved over the winter months, meaning the ham would be perfectly ready during the spring months. It was also a more affordable option vs lamb, so it became a centerpiece of the season.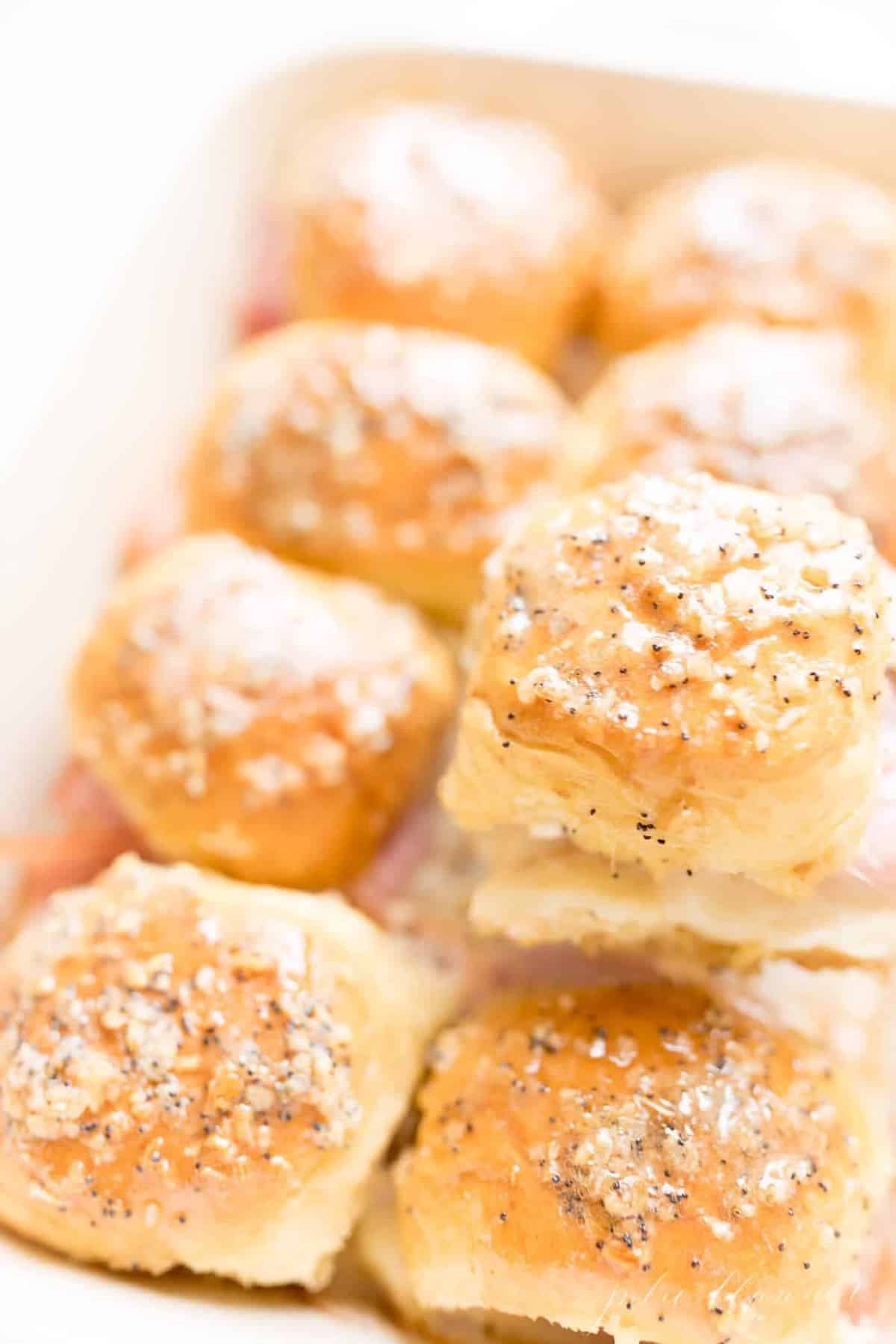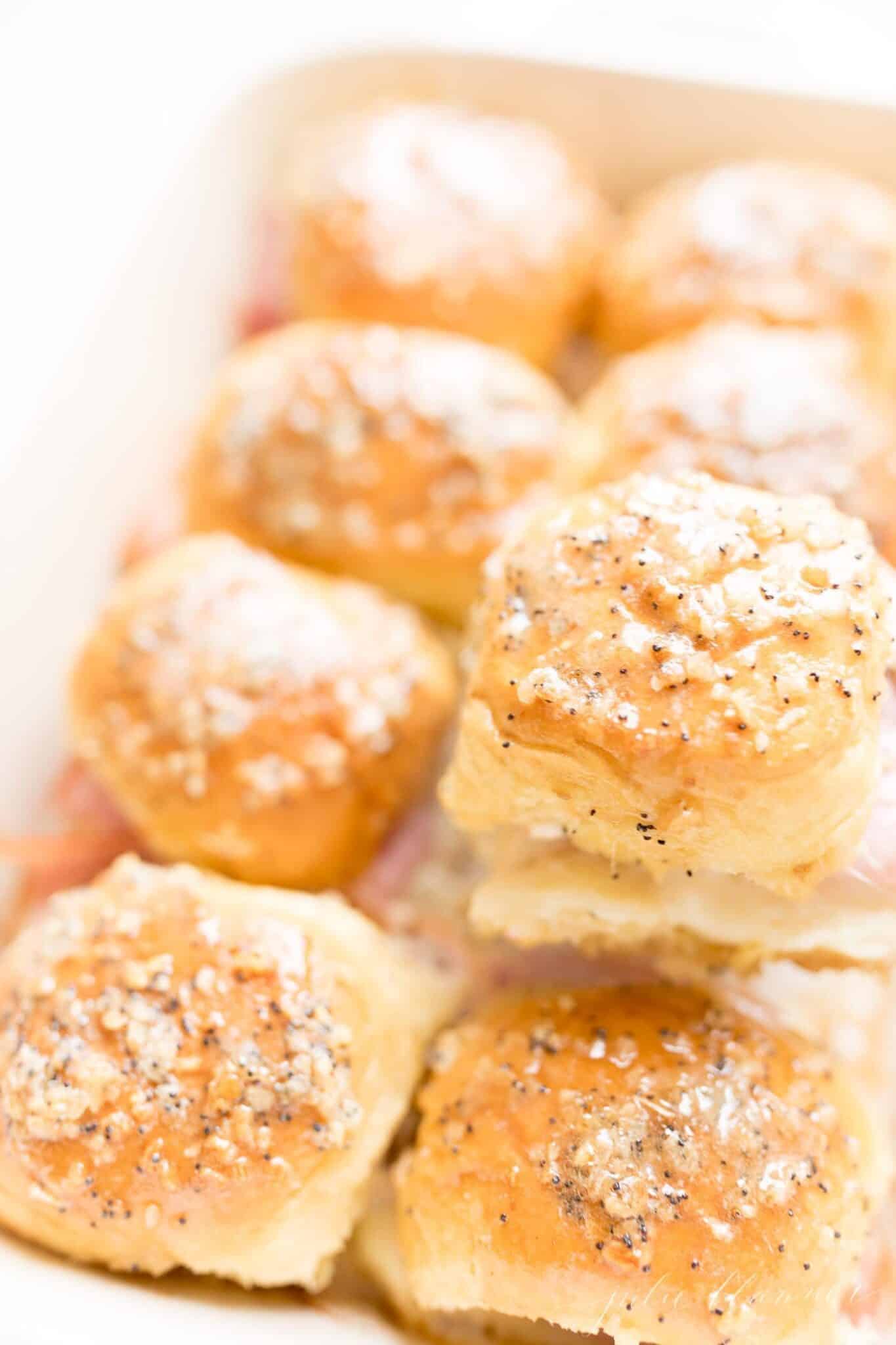 I hope that answers a few of your questions about Easter entertaining! Let's get started with this incredible recipe round-up!
125+ Memorable Easter Recipes
Many of these recipes are absolute classics with a spring-inspired spin. They are favorites of my readers and seem to be the options that folks return to again and again! You'll find a little of everything here, sure to please every guest on your invite list.

Whether you keep your Easter entertaining very traditional, or you're looking for something more exciting and unique, you can find something for every taste within these options.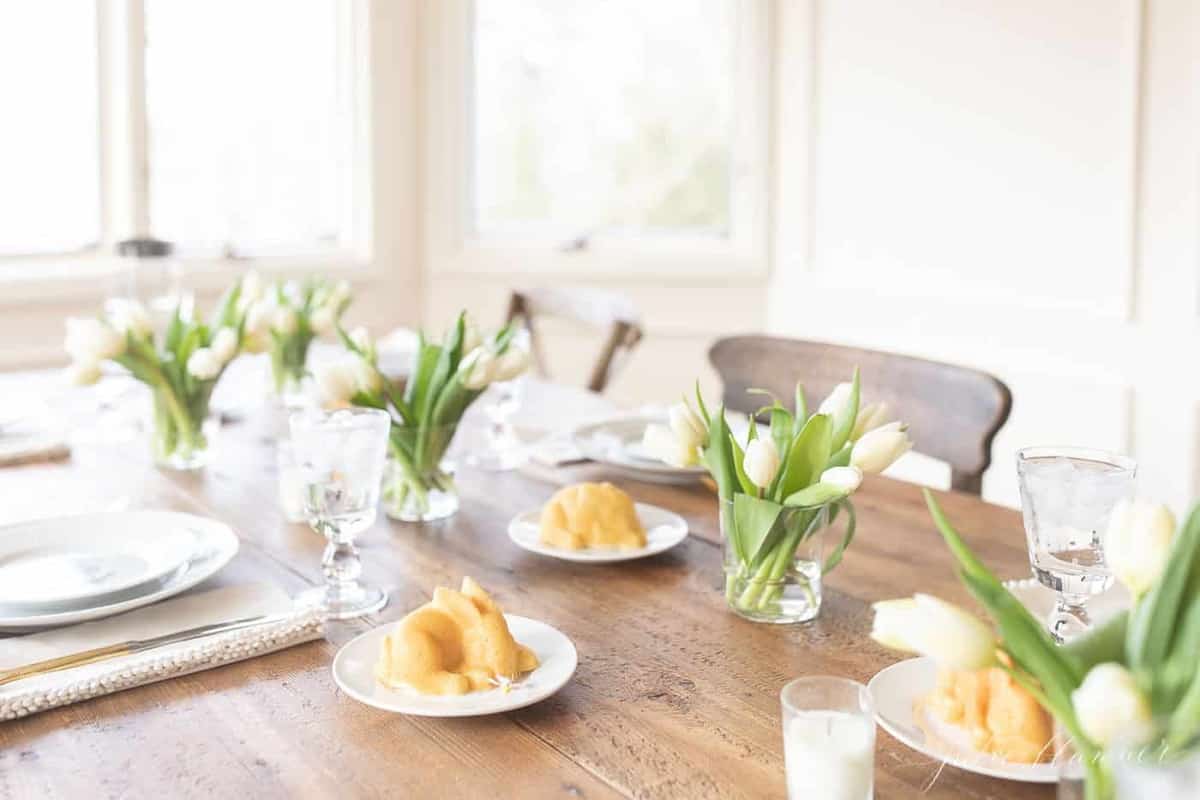 I hope you've found inspiration for planning your springtime entertaining menus. If you make any of these recipes, I'd love for you to come back to share using my 5 star rating in the comments below! Not only do I appreciate it, but I know readers do, too!
If you have any questions (or requests) don't hesitate to ask!
More Easter Inspiration