If you're renovating or refreshing a kitchen, bathroom, or any space in your home with cabinetry, consider adding cabinet latches for the ultimate in form and function! They'll instantly breathe historic charm with a classic, timeless appearance that blends beautifully with any style of home decor.
Cabinet door latches can help keep kids and pets safe, while adding security for belongings behind closed doors.
They're not only functional, they're beautiful too. Keep reading to get all the details on our curated selection for your home.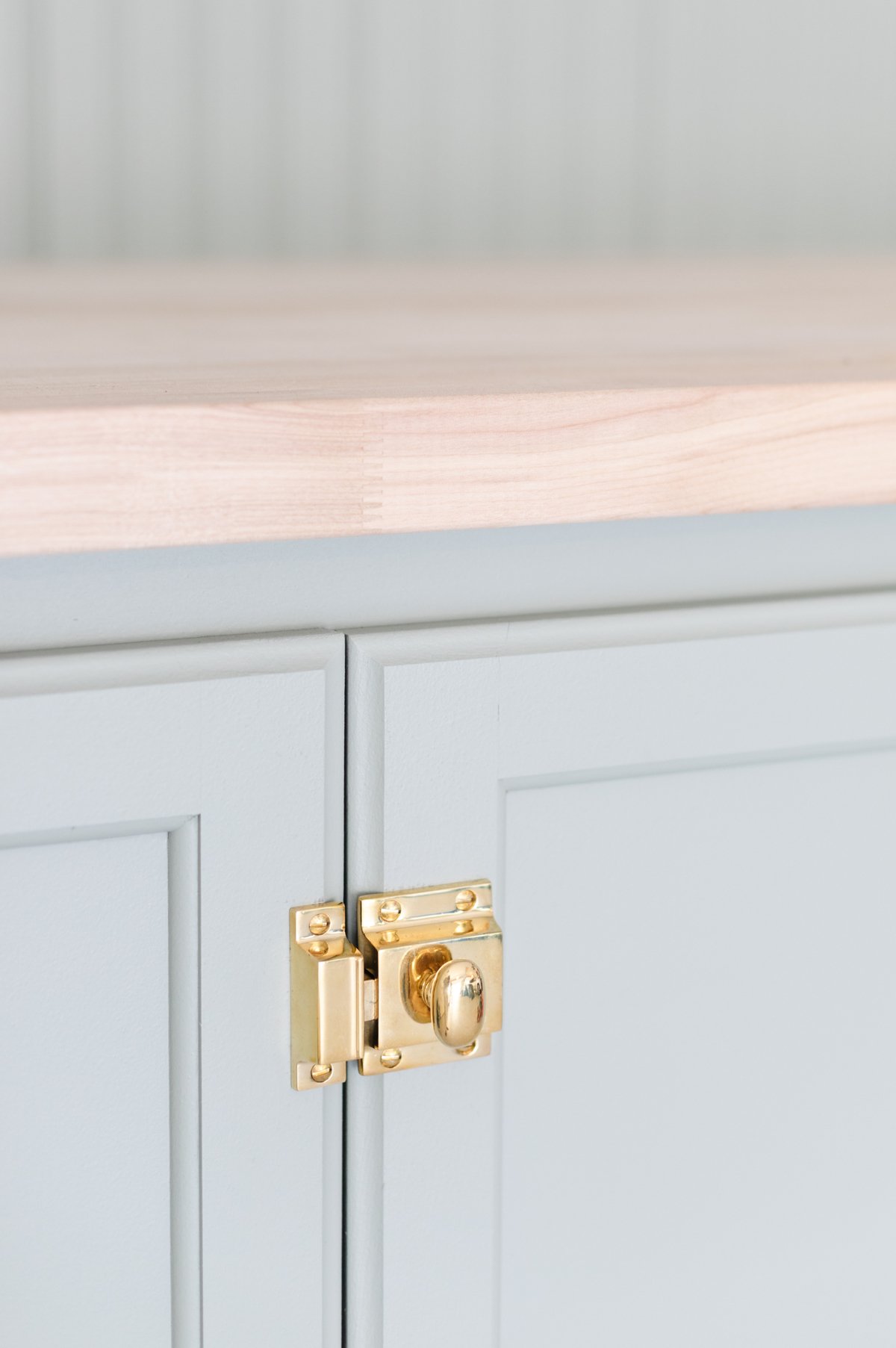 When we set out to renovate our cream kitchen, I knew I wanted it to feel warm, timeless and classic. I knew it should feel simple, and yet cozy and textural at the same time.
For us, that meant unlacquered brass hardware, a bridge faucet, farmhouse sink, Danby marble countertops and shaker style cabinets. Of course I love when small details can help an entire space come to life!
That's what we're focusing on today – one of my favorite small design details that captures the essence of how I wanted our kitchen to feel. Let's learn about this timeless addition to your cabinet hardware!
Use the drop down Table of Contents menu to navigate this post easily. I'm so excited to share with you today!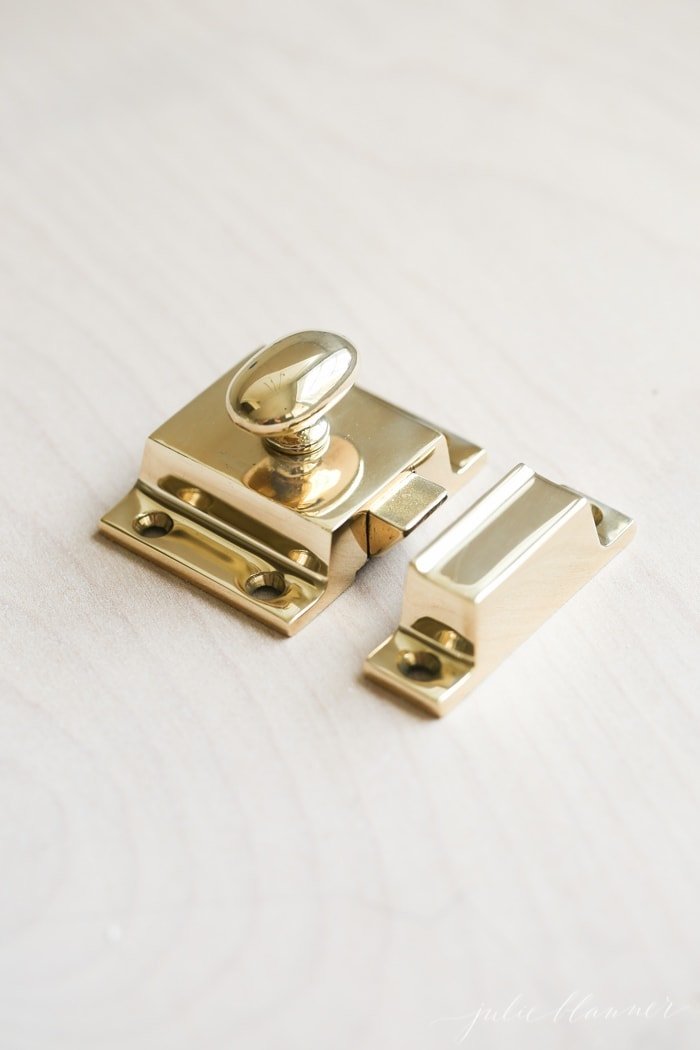 What are Cabinet Latches?
A latch is installed on the face of your cabinet doors. Traditional cabinet latches will come with three main components: a base, a latch bolt (the arm that crosses over to the catch) and a catch (also called a strike plate).
Historically, cabinet latches were used on freestanding cabinetry pieces to keep the cabinet doors closed. Often, these folksy pieces of furniture were handmade, passed down through generations, and might have had ill-fitting doors.
While cabinet door latches can also double as a safety measure (preventing kids and pets from getting to items they shouldn't), it should be noted that they are not a lock.

Please ensure that you're keeping everyone safe with true babyproofing methods where dangerous items are involved.
This look has become quite popular in designer kitchens, where they evoke all the charm and function of years gone by. They create a utilitarian, polished farmhouse or traditional look with both their function and beauty.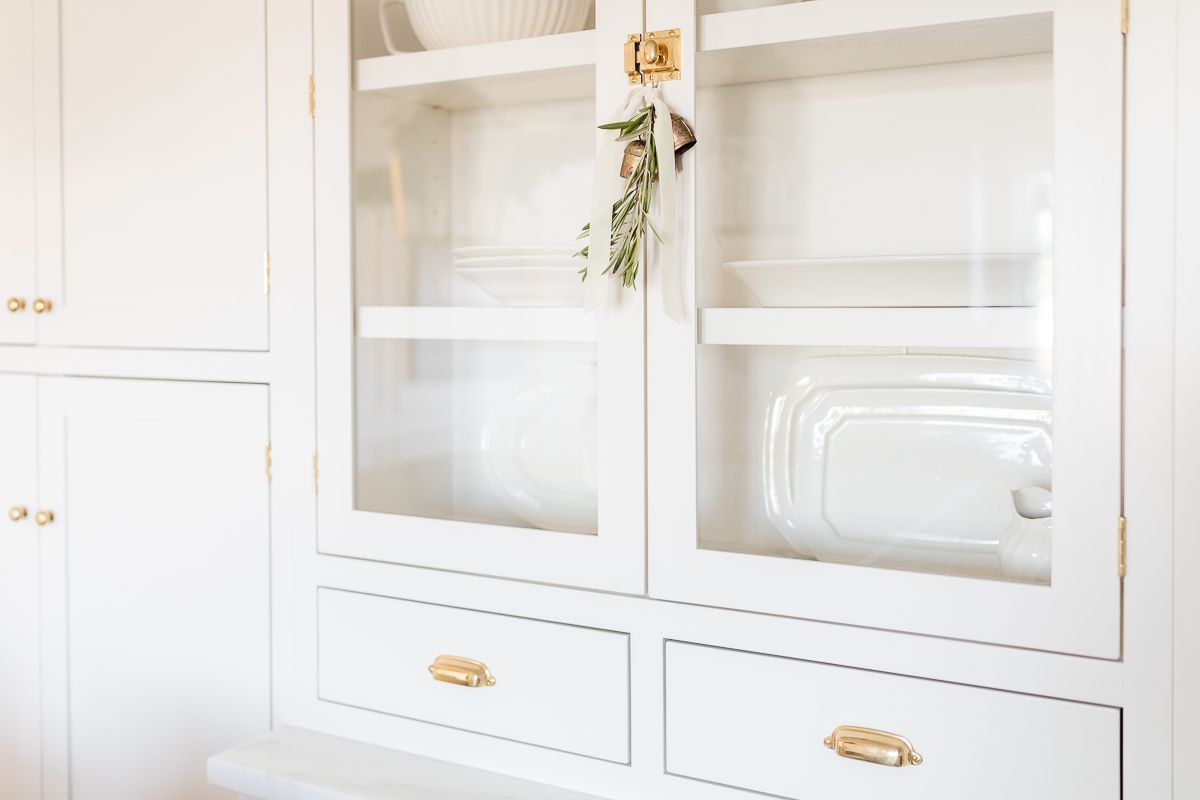 Why You'll Love Them
Add function
Add historic charm
Utilitarian
They feel high end
Customize any space
If you're an RV family, you'll know a lot about them already, as they are required! They might also benefit you in a part of the country where earthquakes are prevalent.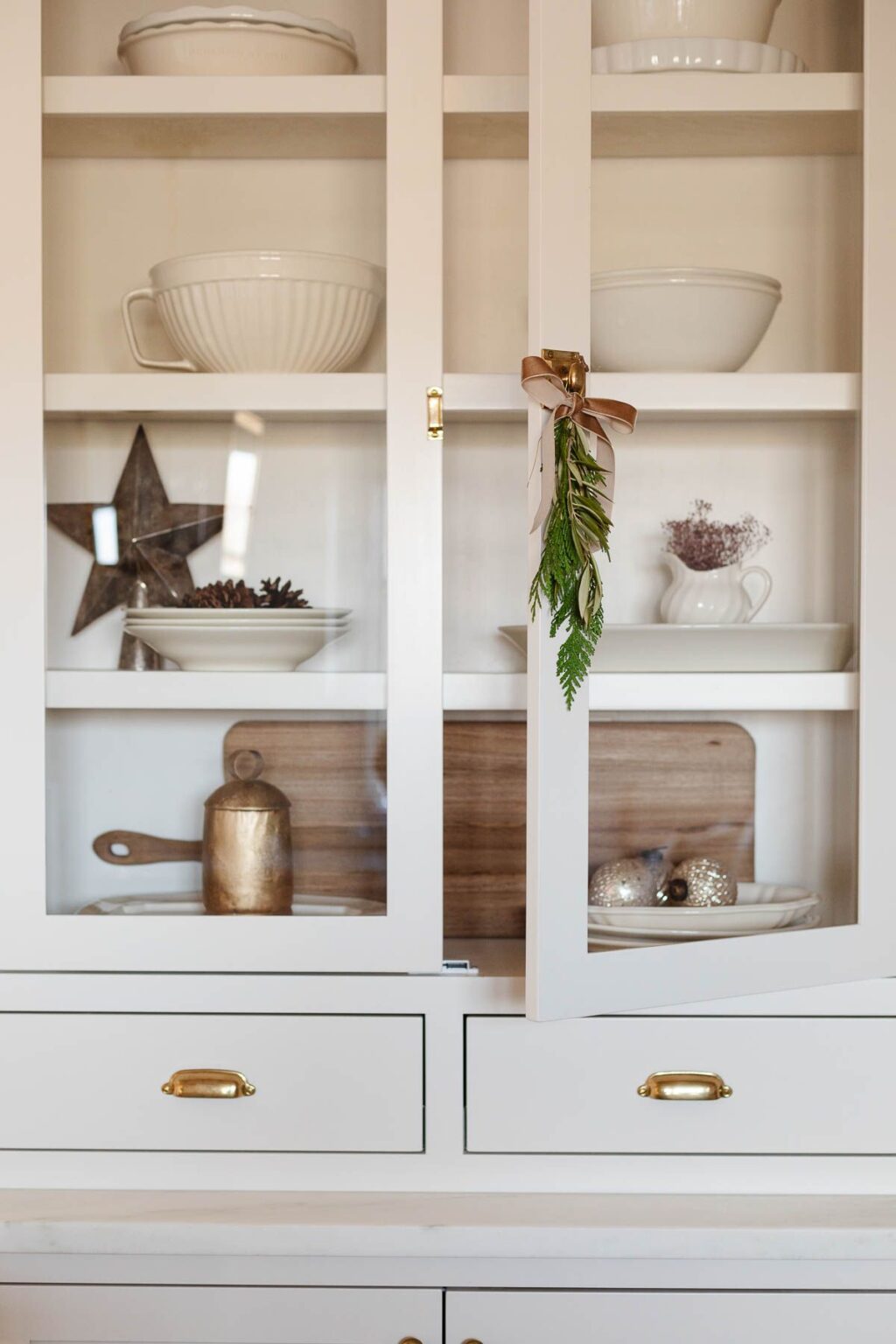 Latches or Catches?
These two terms are often used interchangeably but have slightly different meanings when it comes to cabinet hardware.
While we focusing on a traditional style of cabinet latch that is screwed onto your door like any other piece of hardware, there are also latches. Catches tend to be less visible hardware that are added to the interior of your cabinets to prevent them from opening.
Catches are sold in a variety of mechanisms. There are double roller catches, single rollers, bullet catches, and magnetic catches. You can even install touch catches that will open with the push of your hand.
What we're showcasing today is a traditional metal latch on the exterior of your cabinet doors – also known as turn latches. While this is a historic style, it's recently come back around and is working its way into every area of our homes – even our pretty new potting bench, as you can see below!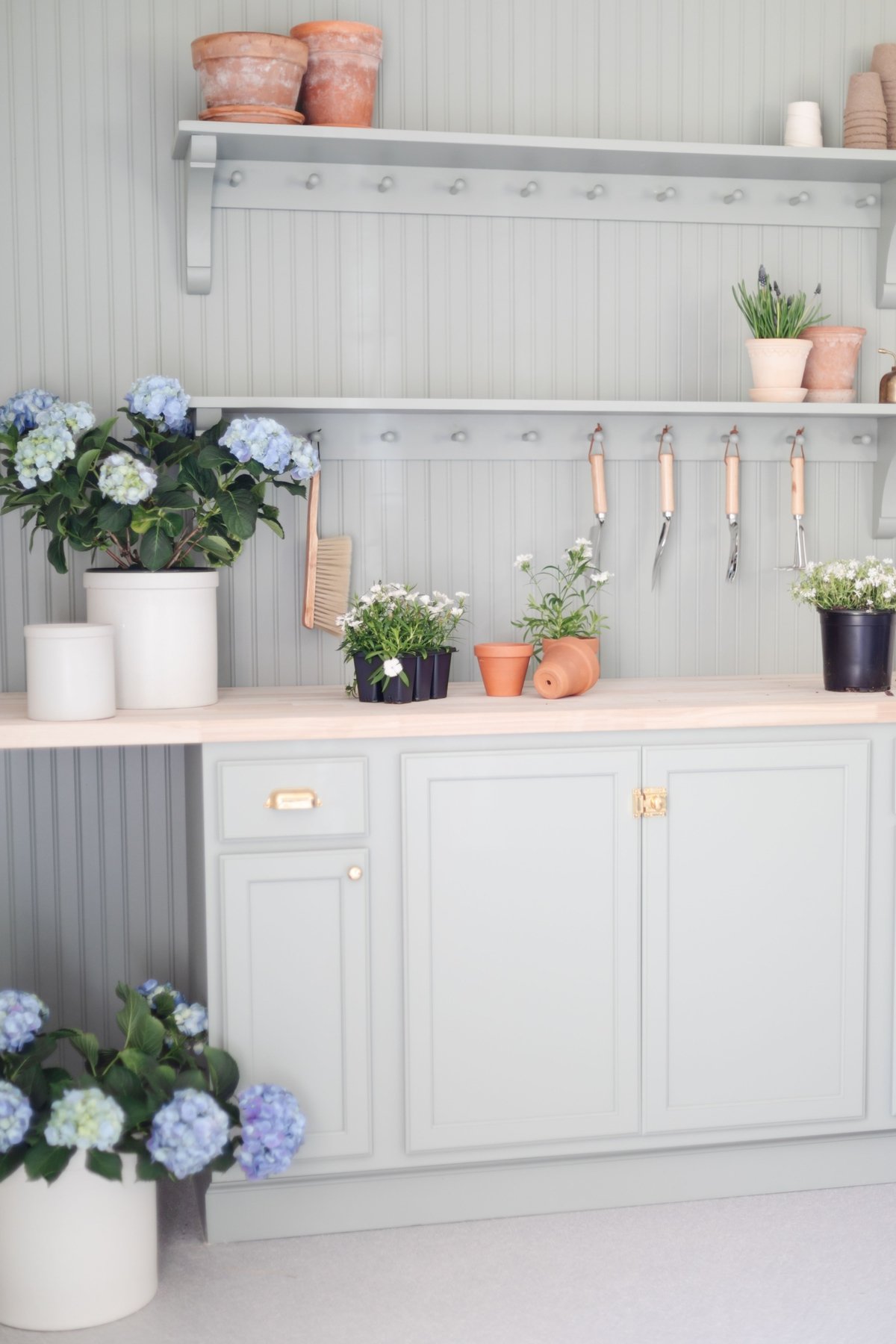 Types of Metal Cabinet Latches
Turn Latches
Draw Latches
Slide Latches
Slam Latches
Paddle Latches
Where to Use Cabinet Door Latches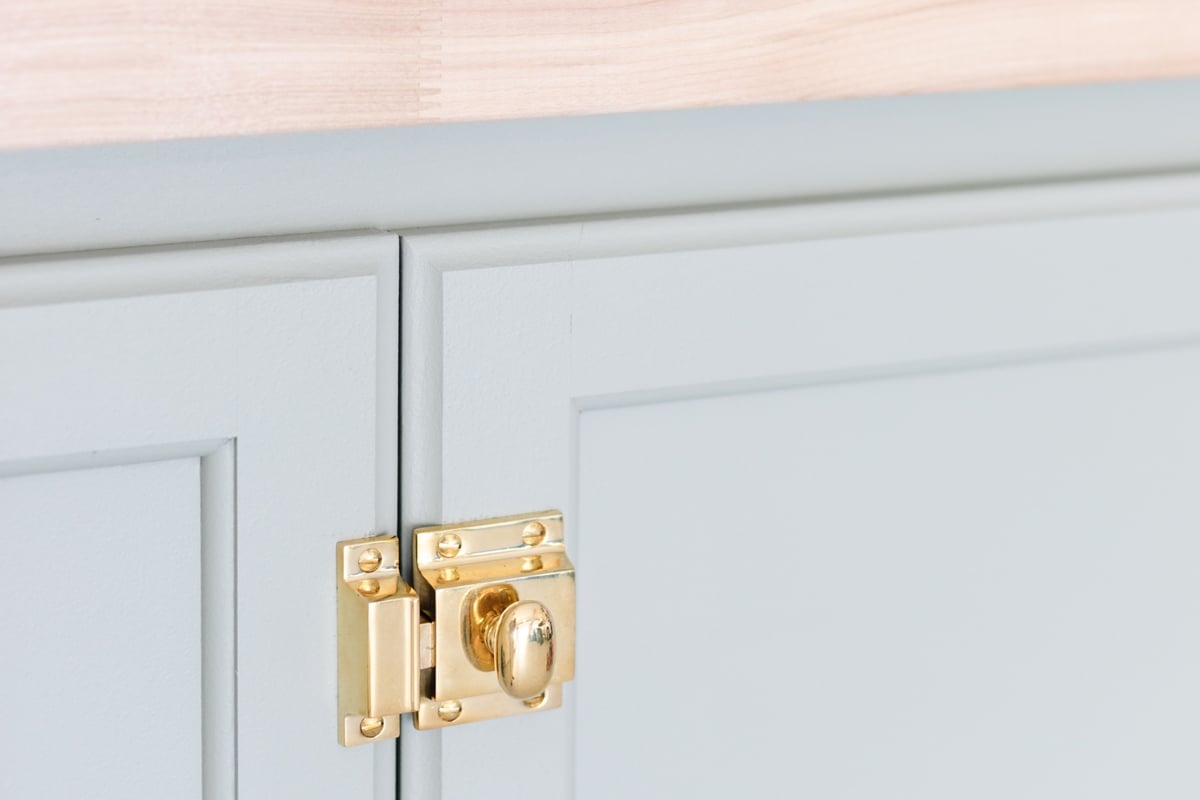 Frequently Asked Questions
Can you use latches on overlay cabinets?
Overlay cabinets can absolutely have cabinet latches! They need to be full overlay, though, to ensure that the cabinet doors are butted up together closely so the latches can fit appropriately.
However, partial overlay cabinets generally won't work for latches.
Are cabinet latches hard to open?
No, they're not! However, they make the most sense in an area of your kitchen (or elsewhere) that is meant for storage and/or display, and not necessarily items you're grabbing every day.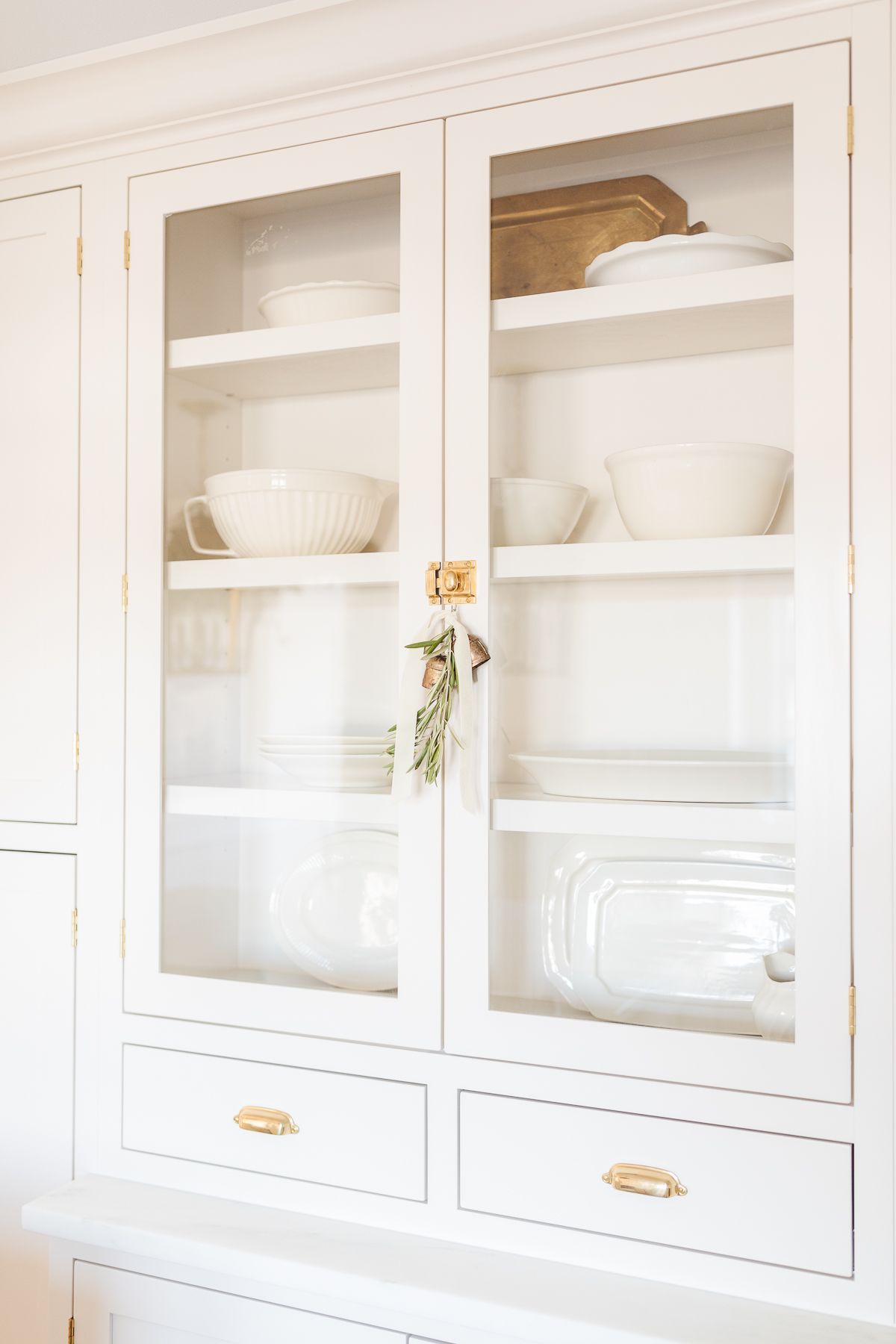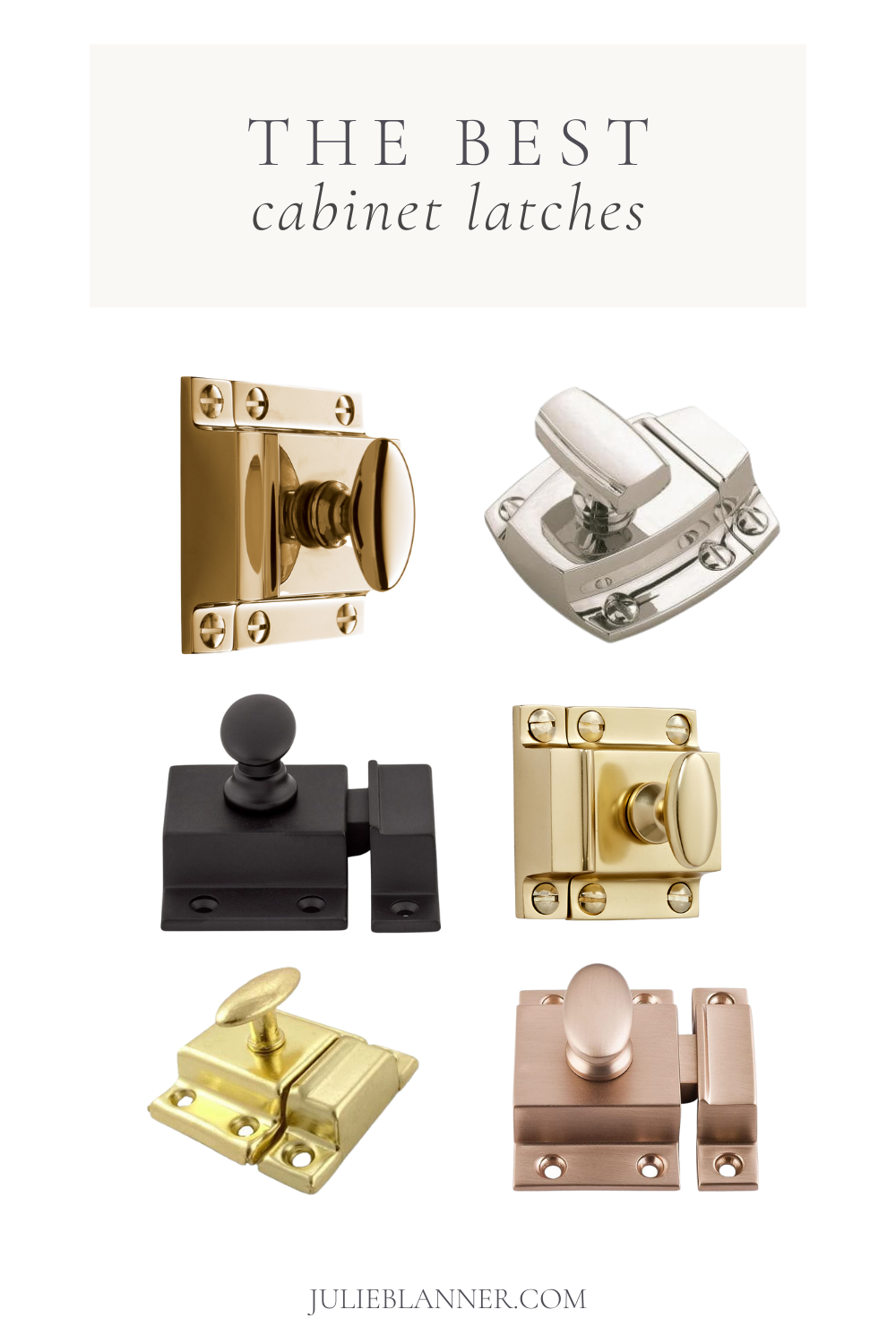 Sources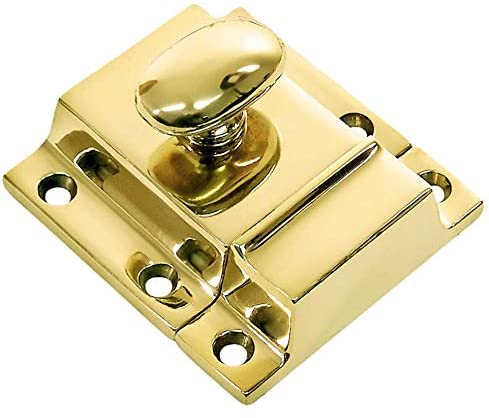 $32, available in seven finishes from brass to nickel, chrome and bronze.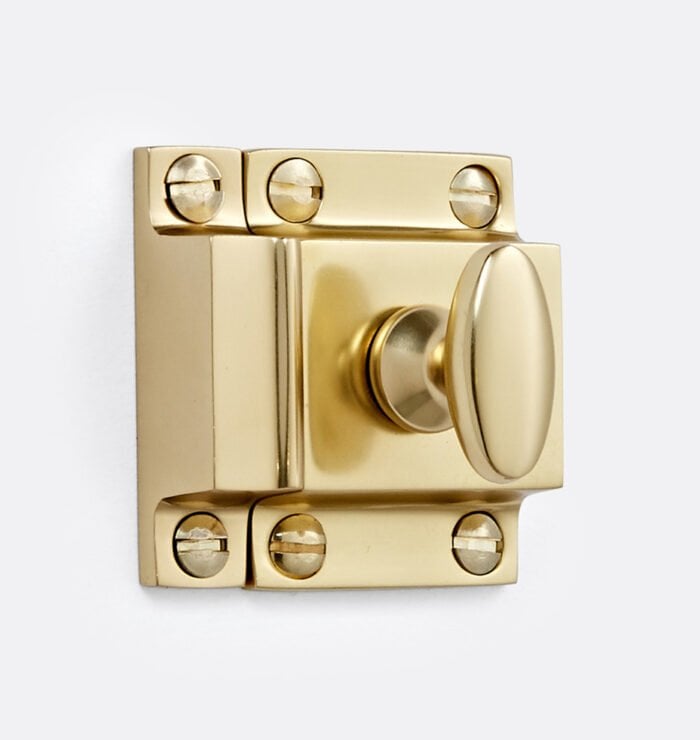 $27, available in seven finishes from brass to nickel, chrome and bronze.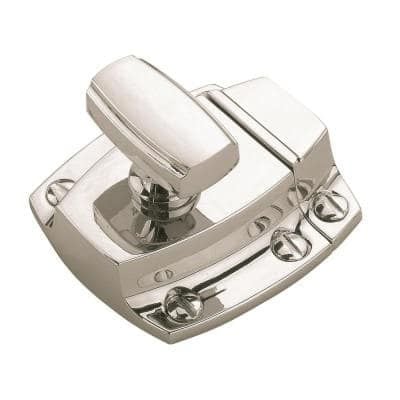 $20, also available in bronze and aged pewter.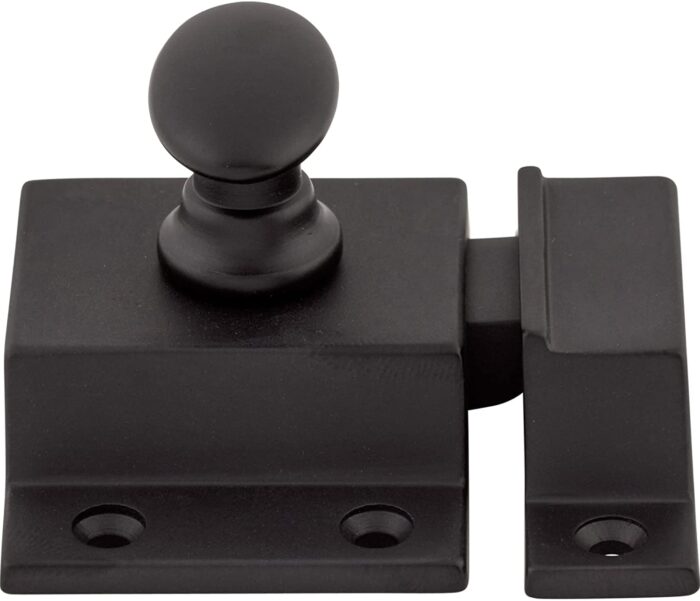 $27, also comes in shades of pewter, nickel, bronze and more.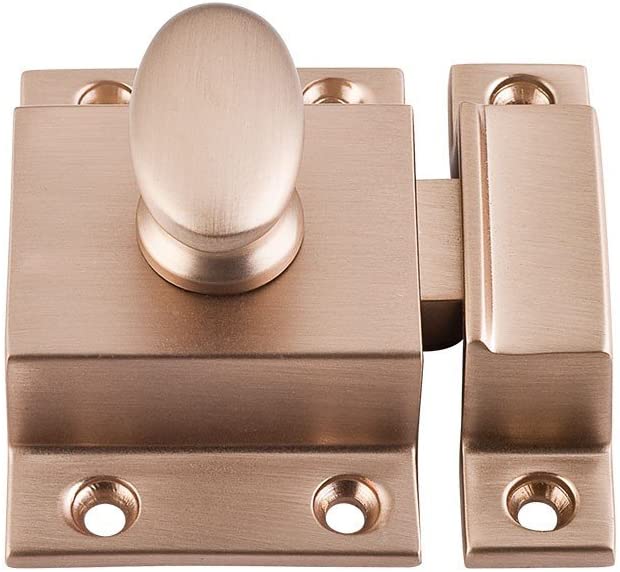 Also available in polished and brushed nickel, antique pewter, and many more options.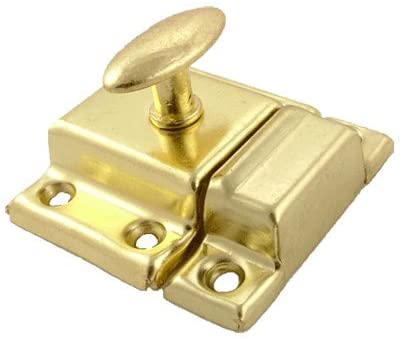 Just $12, this latch is only plated in brass instead of full brass as the other options above. It's also available inexpensively in plated nickel and oil rubbed bronze.