Shaker Cabinets are a classic, timeless type of cabinetry that blend with a wide range of kitchen styles. Whether you are planning a traditional, cottage, farmhouse or contemporary kitchen, shaker style cabinets will work for you!
Learn the history and style nuances of this simplistic, clean-lined and enduring cabinet style.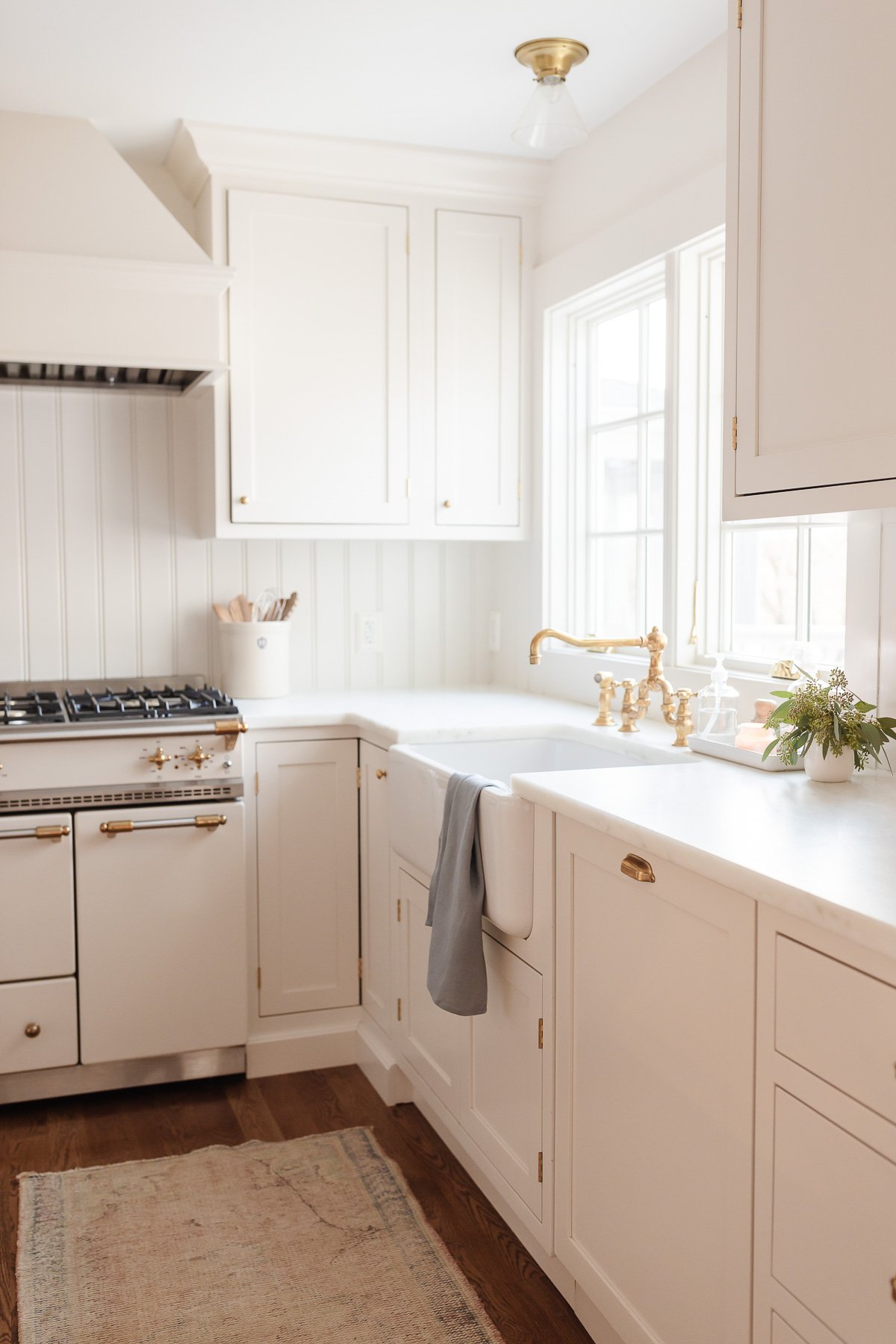 Timeless, not trendy. That's always my motto when making design choices for our home! I think that's why the shaker style is popular – it's an easy way to give your home historic charm, while still feeling fresh and modern.
Just like the choices we made in our Spa Bath and our Cream Kitchen, I love finding options that will resonate in the decades to come.

Shaker Doors, Brass Door Knobs, Unlacquered Brass Hardware and Appliance Pulls have all been used in homes for decades, so we know they will last regardless of trends.
This style of kitchen cabinet doors can be custom made or mass produced. They're easily accessible at most kitchen and hardware stores, making them one of the most popular styles of kitchen cabinetry today.
With that in mind, we're diving in for a quick look at the ins and outs of these cabinets. Learn why this look might be the best choice for a kitchen or bathroom you'll love for the long term!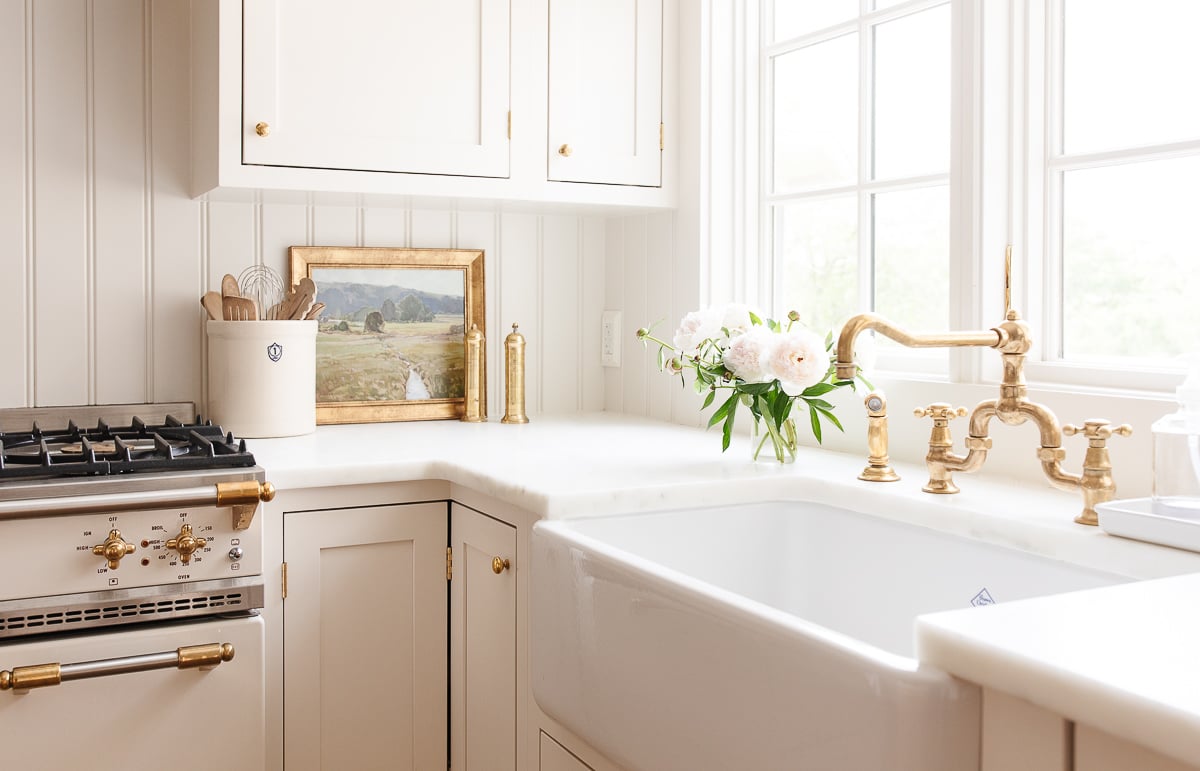 What Are Shaker Cabinets?
This style of cabinets, doors and furniture came about thanks to the Shaker religious community. Here's a quick glance at what you need to know!
The Shakers were a Colonial era religious sect who believed in the principles of simplicity, utility and honesty. This soon transformed everything they created for their homes, hence the Shaker style we know today.
This style features clean lines, with a recessed center panel and square indents. This leaves the middle completely flat and devoid of ornamentation, celebrating the ultimate simplicity.
Because of the lack of fussy design elements, shaker style cabinets fit every kitchen style from traditional to modern – they're truly timeless. Solid wood shaker cabinet doors will never go out of style!
As you can see below, we went with a natural wood for our island, which reflects the handmade authenticity of the Shaker style.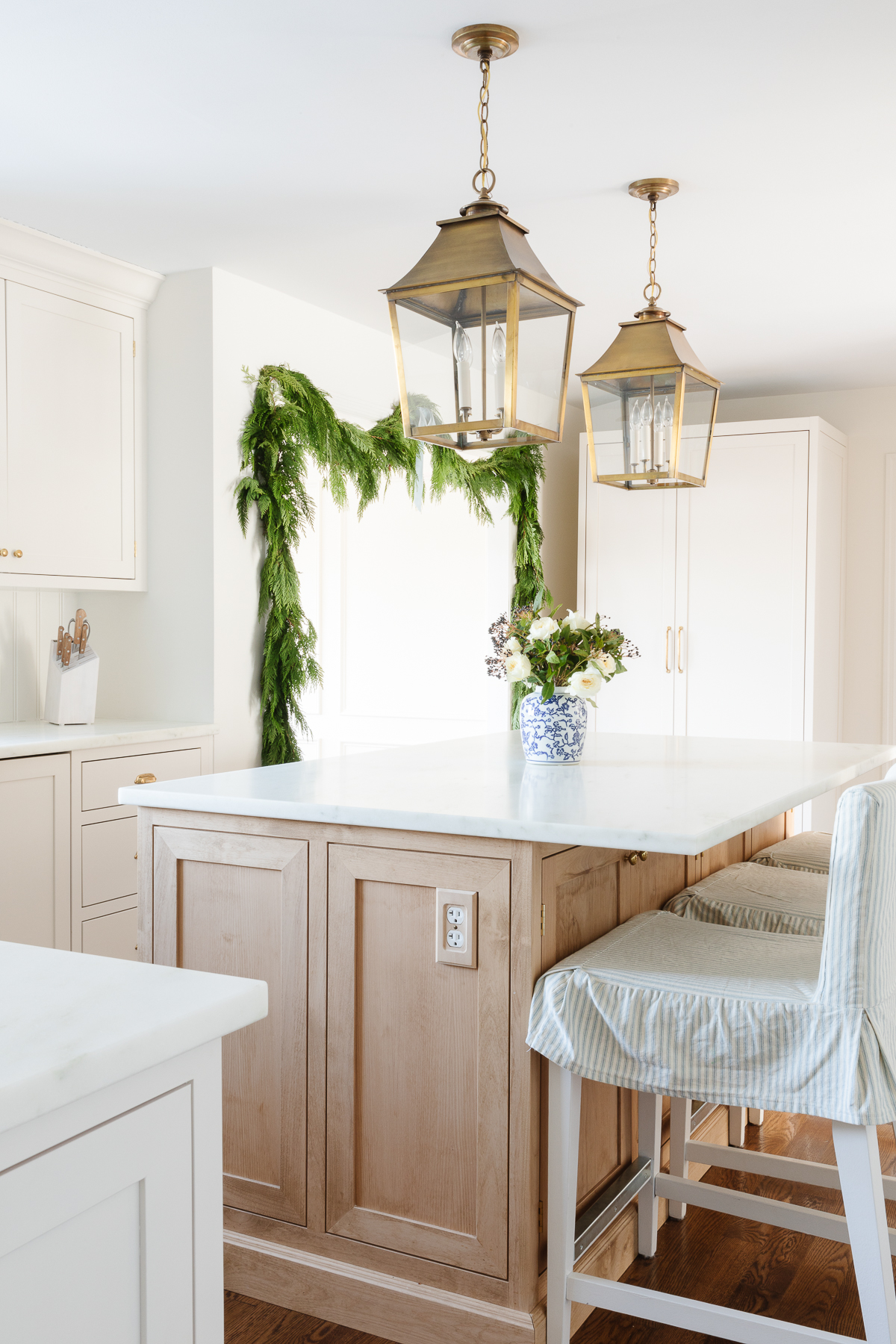 Why They're So Popular
Clean Lines – Makes them versatile, pairing with a variety of hardware and home decor styles.
Easy to Clean – Less detail makes them simple to dust and wipe down.
Transitional Style – From farmhouse to modern, shaker style cabinet doors work within any kitchen or bath style.
Timeless – This style has been around for centuries, and will never go out of style.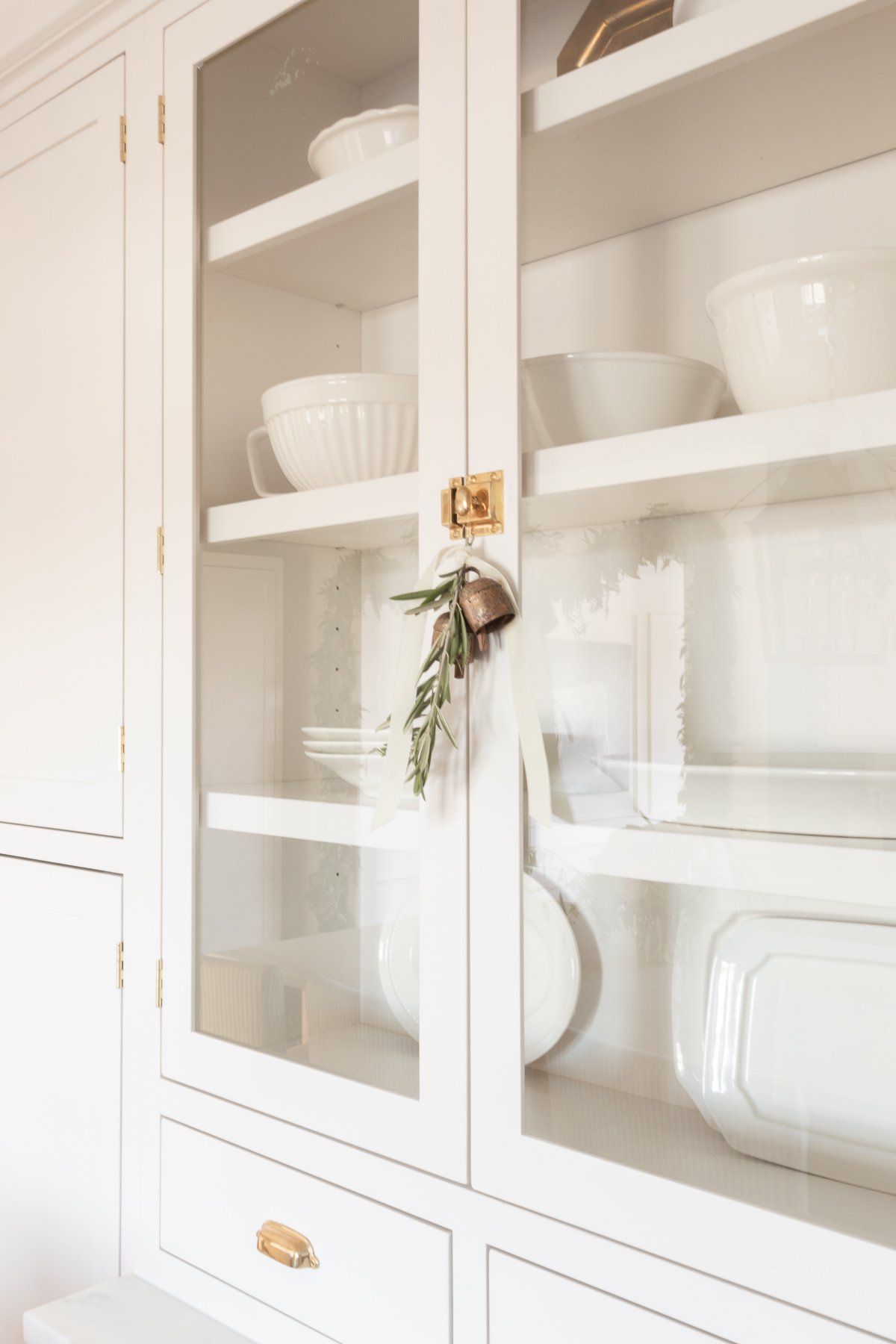 Shaker Cabinet Doors
The Shaker style of cabinet doors come in a variety of styles to fit both your remodeling budget and personal taste.
Shaker cabinet doors pair well with both inset cabinets and full overlay cabinets. The sleek door is a blank slate for hardware (get my tips for cabinet knob placement).
You can use the shaker style on both cabinet doors and drawers. We opted to do flat panel draw fronts so that our small kitchen felt a little less busy.
If your kitchen features traditional box style cabinets, it's easy and more affordable to simply change out the door fronts for a fresh new look. Shaker cabinet doors will completely transform a dated kitchen, giving you a fresh new style!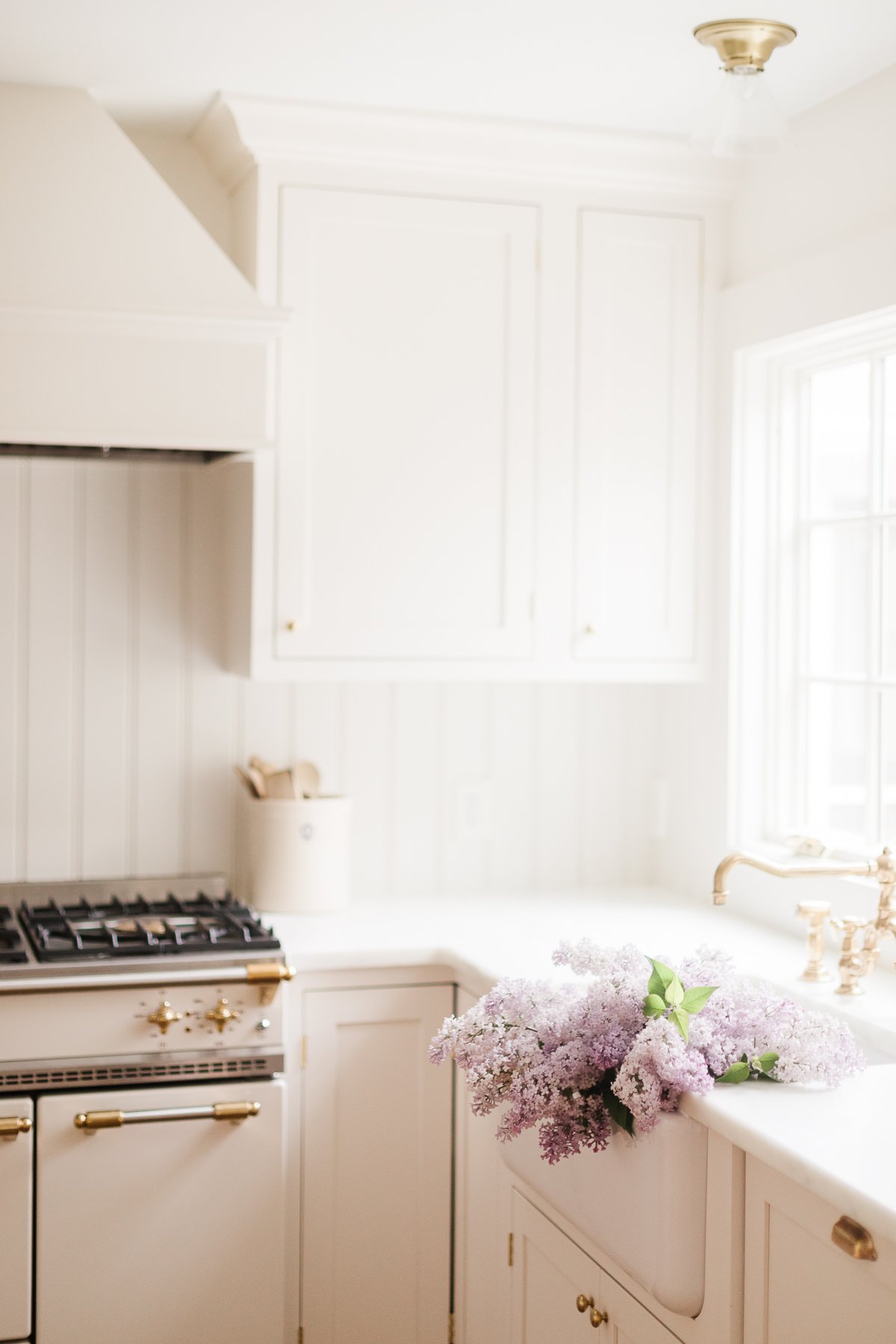 Our Shaker Cabinet Rails and Stiles
As you can see in the photo below, our rails and stiles are 2 and 1/8 inches all around. Learn more about custom cabinetry here!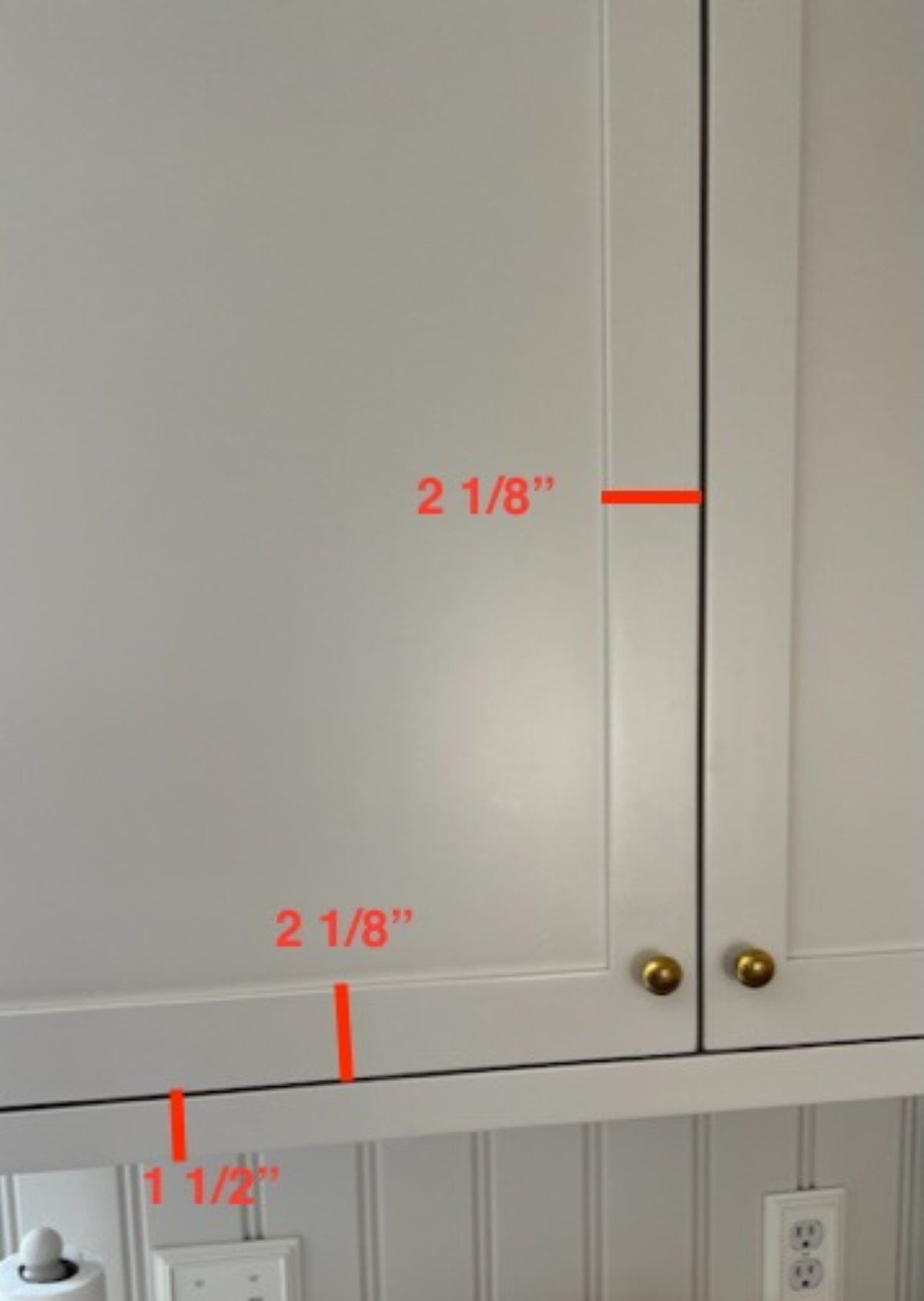 Frequently Asked Questions
Why do they call them shaker cabinets?
The Shakers were a colonial era religious group that focused on simplicity and functionality, which reflected in their homes and furniture. This timeless style has persisted for decades thanks to the wholesome, fuss-free details.
Are shaker cabinets more expensive?
In many cases, they tend to cost less than raised panel doors of similar style and design. This is due to their simplicity, which lessens the manufacturing costs whether they are mass-produced or custom made.

However, there is a wide range of costs within Shaker cabinetry just like every other style. If solid wood is out of your budget, consider a laminate style to reduce costs.
Are shaker cabinets out of style?
No! They are a timeless, minimalist style that never seems to fall out of favor, even as other design trends come and go.
What hardware is best for shaker cabinets?
Since they're so minimal in design, almost any cabinet knob or pull pairs well with them. You can select from traditional to modern, using the finish of your choice.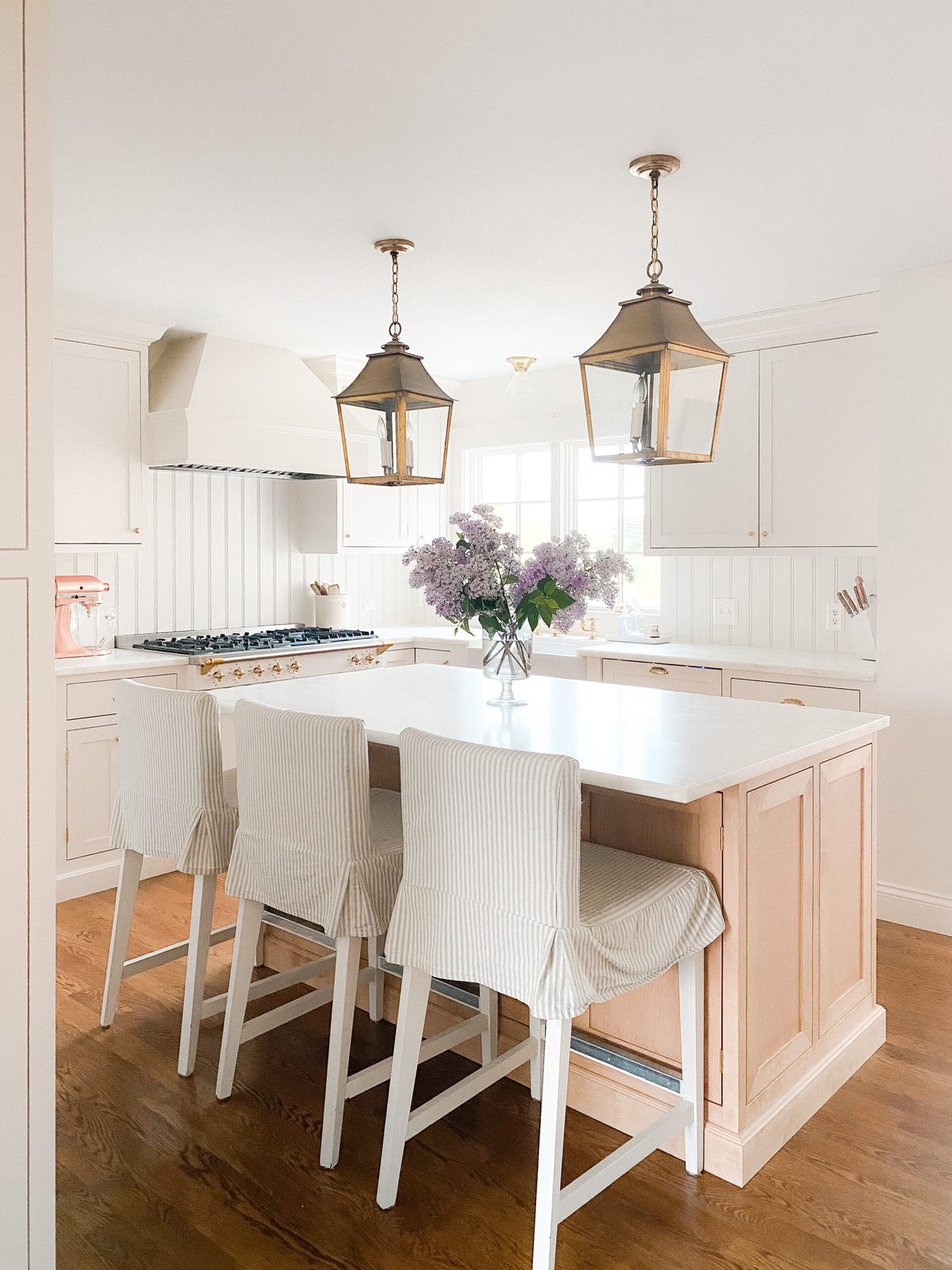 Are you considering this popular style of cabinetry for your kitchen remodel? I'd love to hear from you!