If you're looking for the perfect neutral greige paint color, this one is just the ticket! Learn why Benjamin Moore Classic Gray is the prettiest warm paint color for your home.
Classic Gray is warm, light and totally timeless. Technically, this color can be considered a one of my favorite warm whites or a greige paint color – either way, I consider it fabulous.
Read on to learn why BM Classic Gray might be a great fit for your home. I'm sharing all the details in this complete color guide!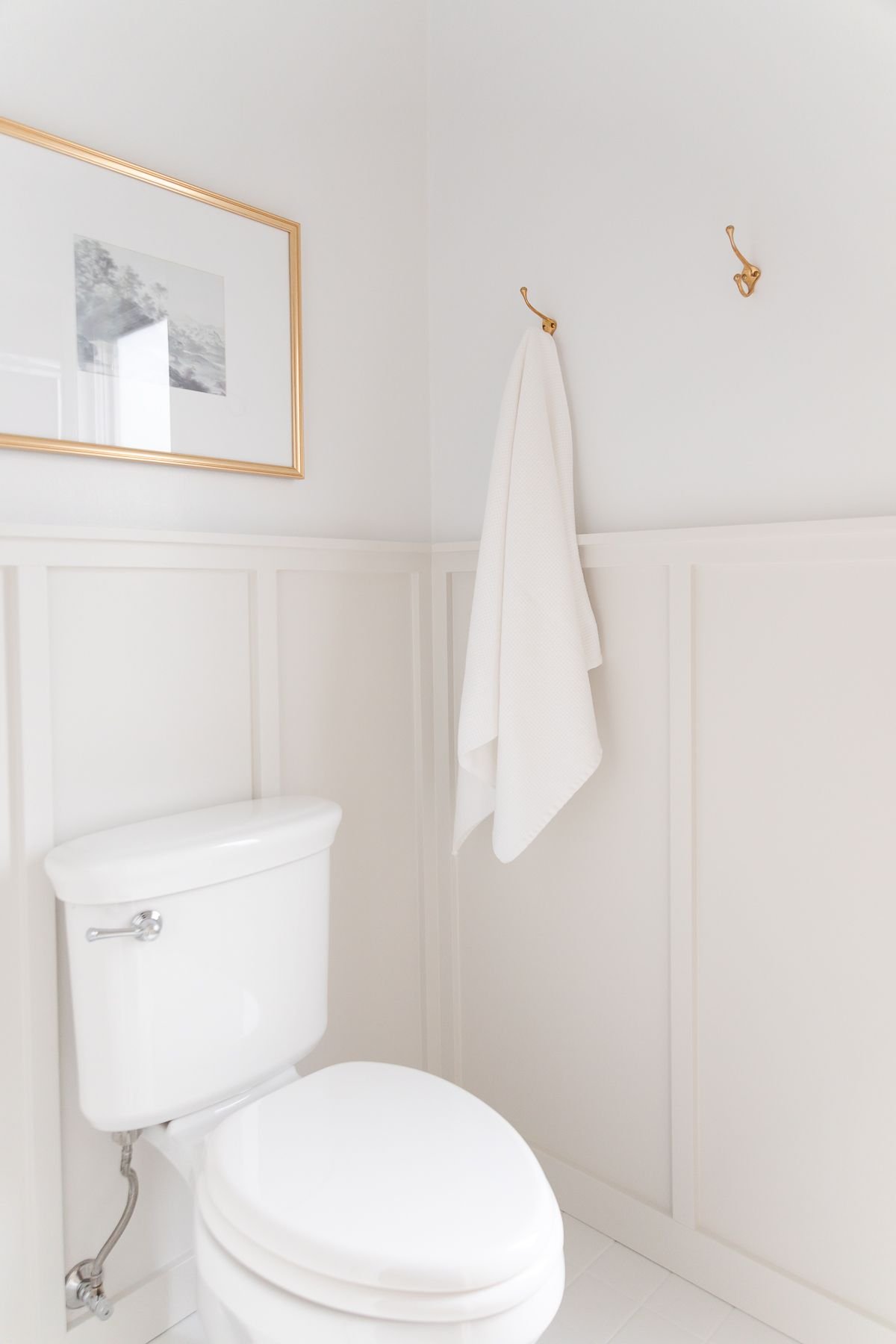 Paint is hard – there's no way around it. Even when you've got years of experience in choosing colors, there are still plenty of mistakes to be made.
That's why I've created these paint color guides to make your decisions easier. Studying (and sampling) a few of your favorite paint colors is the best way to make a decision you'll love!
Benjamin Moore Classic Gray is a color I've been wanting to try for years. We considered it for our basement bar, but ended up choosing Agreeable Gray for a little more contrast from the Swiss Coffee walls.
Like I said, paint is complicated. That's why I'm sharing this color with photos from a variety of beautiful spaces throughout this post, including the primary bathroom we're updating. It's so helpful to see a color in real life homes!
I hope this guide inspires you to take the leap with a fresh new color in your home. Use the drop down Table of Contents menu to navigate this post with ease and find everything you need to know!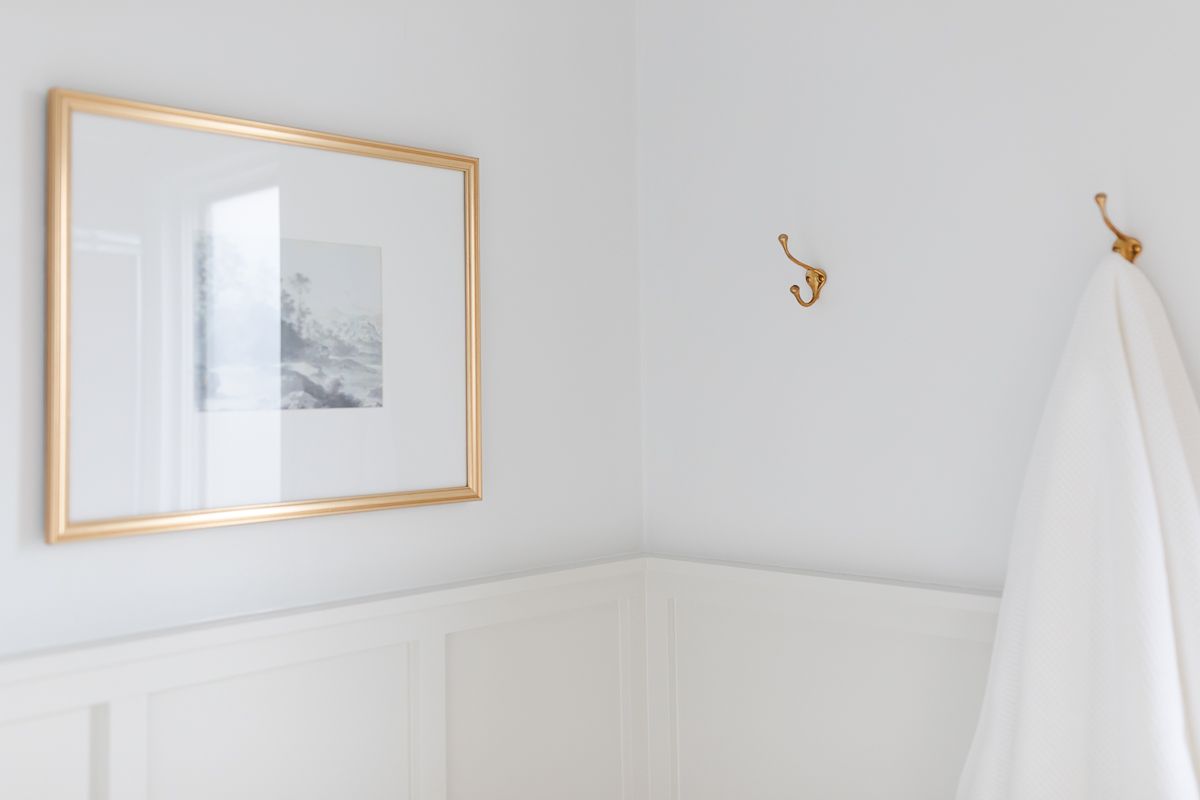 Why You'll Love Benjamin Moore Classic Gray
A perfect greige
Beautiful mid-tone color
Wonderful neutral for open floor plans
Pairs well with many coordinating colors
Benjamin Moore Classic Gray Overview
This color is the perfect balance between a "too light" warm white color and a "too dark" traditional greige color. In fact, it's beautiful in nearly any application where you can envision using it!
It's been used on cabinetry and trim with great success, exterior applications, interior walls, and even furniture. It's a fresh, warm neutral that is a bit of a chameleon in different lighting situations.
Sometimes reading as more of a true gray, and sometimes looking like more of a deep creamy white, this one checks all the boxes! Let's dive in!
Installations
Cabinetry
Trim
Doors
Walls
Furniture
Exterior Trim or Body
Great for Open Floor Plans
Feels
Undertones
Don't let undertones make you nervous. Every gray or greige color is going to have slight undertones. It's something to consider, but not something to sway your final decision!
Light Reflective Value (LRV)
LRV, (Light Reflectance Value) is a scale used by design professionals. Basically, 0 = the darkest black and 100 is a true white paint color. Click through for all the details about this incredibly useful tool.
The higher the number, the more light that paint color reflects. So the more "white" a paint color is, the higher the number.
Classic Gray has an LRV of 74, which means you could classify it as a warm white or a greige. Any which way you call it, it's wonderful!
Recommended Sheens
Because this color is such a flexible one, you can use it in virtually any paint sheen and in a variety of applications.
Styles
Transitional
Cottage
Traditional
Modern
Farmhouse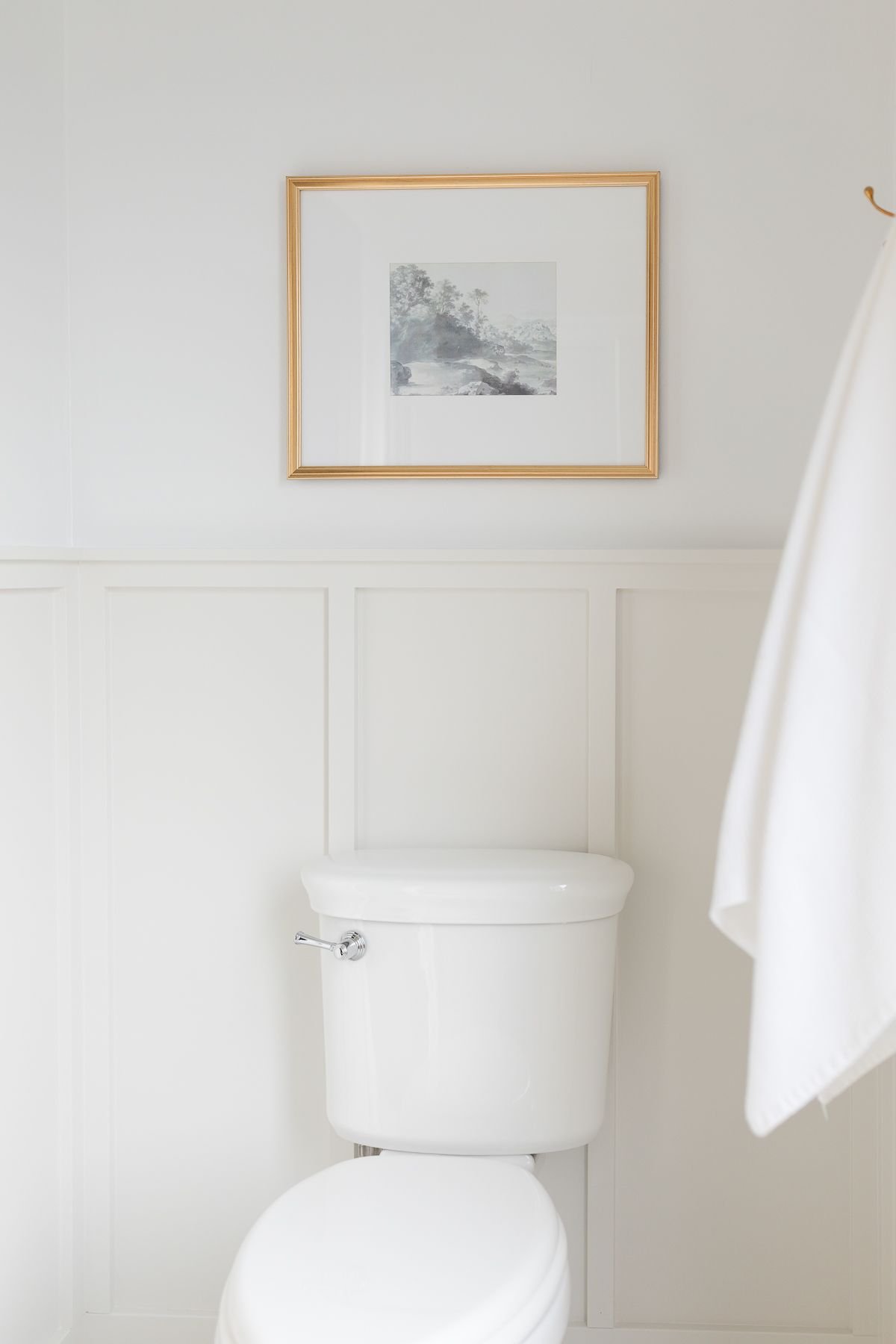 Colors to Pair Benjamin Moore Classic Gray With
Shades of blue like Hale Navy
True whites
A variety of greens
Darker greige tones
Trim Paint to Pair With Benjamin Moore Classic Gray
Ceiling Paint to Pair With Classic Gray OC-23 by Benjamin Moore
How does a monochromatic paint scheme like that work? Well, you paint the walls in eggshell, and use semi-gloss for the trim in the same color. It looks and feels rich! You can learn more about trim paint here.
Julie's Best Tips for Choosing a Paint Color
Get Samples – Go to your local paint store or order samples online. Read all my best tips about Paint Samples here!
Pay Attention to Lighting – Look at the samples at different times of the day. Different colors tend to show up under LED light bulbs vs natural light.
Hold Against Surfaces – Hold your samples up to surfaces that run into your walls. For example, consider your cabinetry, countertops, hard floors, carpeting, fireplace surrounds, and trim.
Shades of white and soft greige will have a high light reflectance value, picking up the reflection of the colors around them, so consider your accent colors too.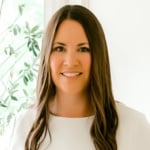 Tips
In north facing spaces (or low natural lighting) you'll see more gray undertones.
Get 5-6 samples if that's what it takes. Learn about Paint Samples here!
Try samples on two walls in the room, (or exterior) that face different directions.
Look at the paint at different times of the day to see it in various lighting situations. Learn more about light bulbs here.
Test it with your trim color.
Frequently Asked Questions
Is Classic Gray warm or cool?
Classic Gray is a warm greige. Although it does have very slight purple undertones, it often appears more warm.
Does Classic Gray look white?
This will always depend on a variety of factors. First, consider the colors you're pairing it with: if you use it next to a brighter white, it will clearly look greige. Secondly, consider your lighting sources. Brighter, warmer light can shift the look of a paint color dramatically!
Color Comparisons
Classic Gray vs Pale Oak
Pale Oak is another of my favorite greige paint colors and one that you should certainly consider if you're looking at Classic Gray. In comparison, Pale Oak comes in at just under 70 with its LRV compared to Classic Gray's 74.
Classic Gray vs Edgecomb Gray
Edgecomb Gray is a very popular greige color! While I haven't used it personally, it's been on my short list for years. Edgecomb is a little darker and a touch more yellow, with an LRV of 63 compared to Classic Gray's 74.
Classic Gray vs Agreeable Gray
Agreeable Gray has a much lower LRV, coming in at 60. While they are both pretty greige colors, that's where the comparisons end. Check out my complete guide to my favorite Greige Paint Colors for more detail!
Sherwin Williams Equivalent
Compare this color to Sherwin Williams Zurich White when you're picking up samples. While Zurich will read as more of a yellow-cream background, Classic Gray will have more blue/gray undertones. However, their LRV numbers are very similar so it's a valuable comparison!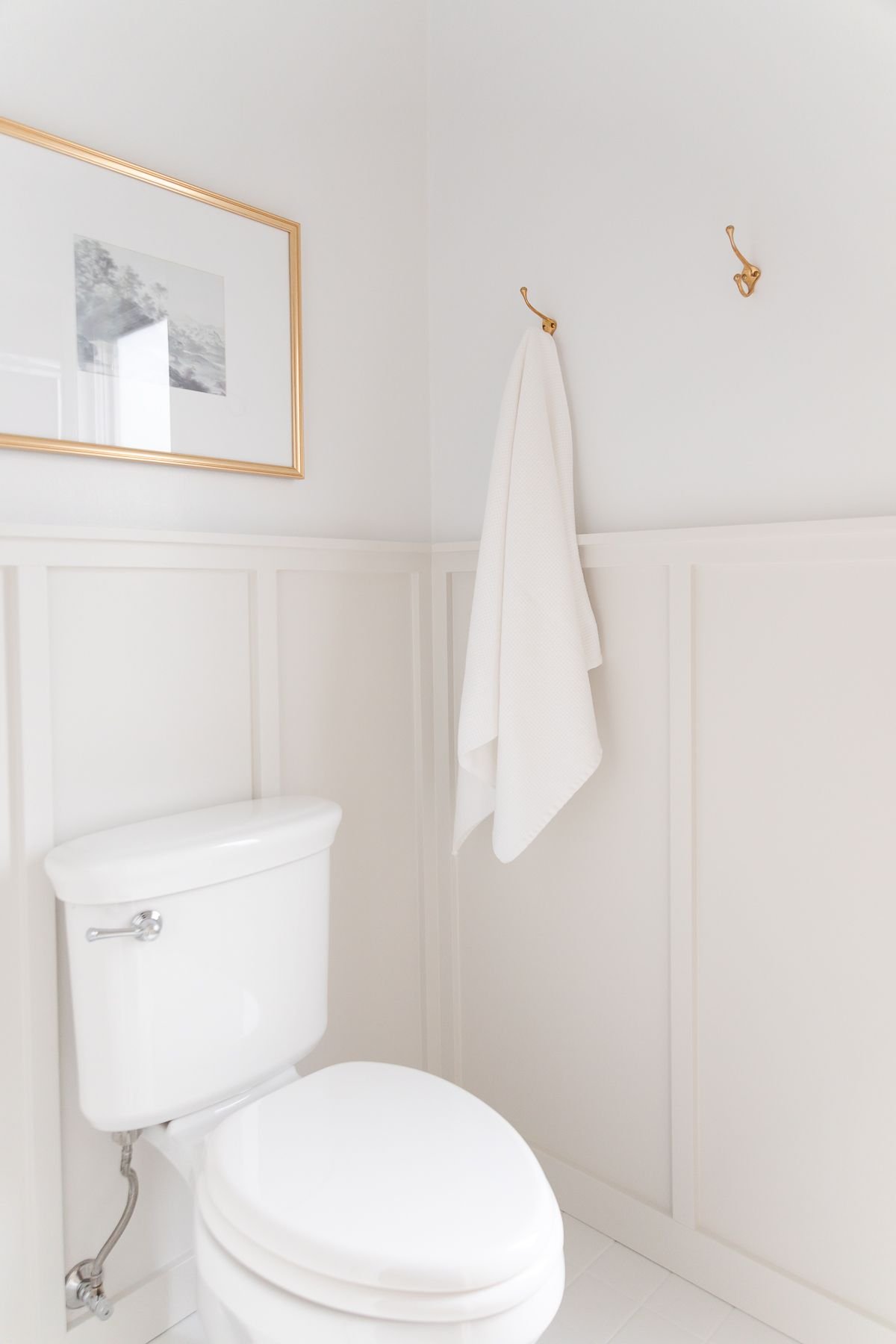 Let's keep in touch! Receive exclusive content, including never-seen-before photos, our favorite home decor DIYs and more!