We're a few weeks into the new year and while everyone is thinking about dieting and how cold it is outside, I'm thinking about ice cream. I am by no means perfect, but I take a different approach to eating. I try to get some protein and greens in, enjoy a little wine and indulge in dessert from time to time. When I do, it has to be good.
Growing up, we put a lot of effort into making mom's homemade vanilla ice cream. I'm not going to lie, it's good. But it requires several ingredients and several hours of hard work before it comes to fruition and even then, I've never been able to get a beautiful solid scoop out of it.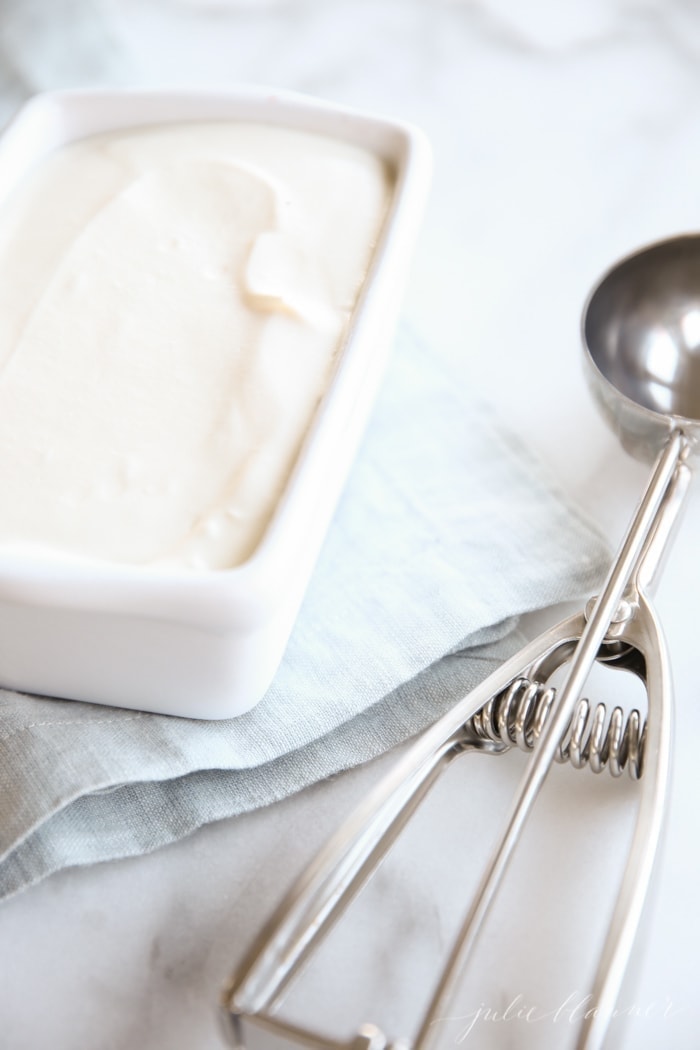 In the winter, we don't have the luxury of breaking out the ice cream machine and spending hours beside it while it churns, tossing salt as we go. Fortunately, there's an incredibly good, 2 ingredient vanilla ice cream you can make it 5 minutes with almost no effort. I'm not sure I can ever go back.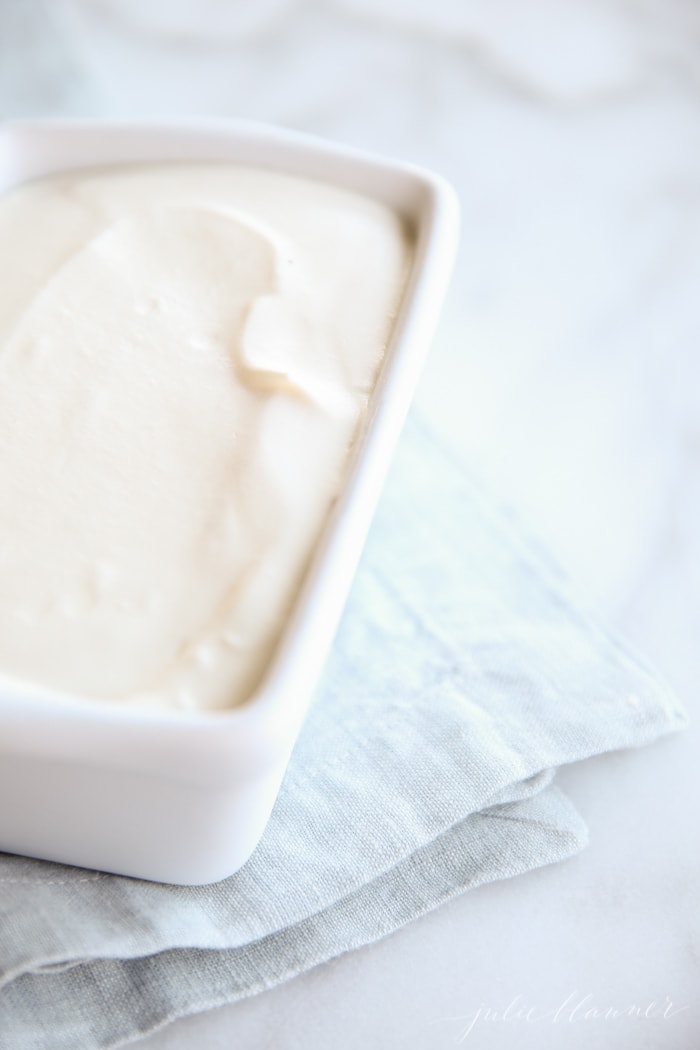 I know this recipe is no secret, but I felt you had to know about it. It requires just 2 ingredients – heavy cream and sweetened condensed milk. It's rich, creamy and just as good as Ted Drewe's frozen custard. I had meant to share it with you last summer and had let time escape me when I saw my friend Christina share a fabulous idea – conversation heart ice cream! The girls begged for it, so of course I obliged.
2 Ingredient Vanilla Ice Cream
Ingredients
2

c

heavy cream

cold

1

can sweetened condensed milk
Instructions
In a mixing bowl, whip heavy cream until stiff peaks form.

Blend in sweetened condensed milk and pour into loaf pan.

Freeze until solid.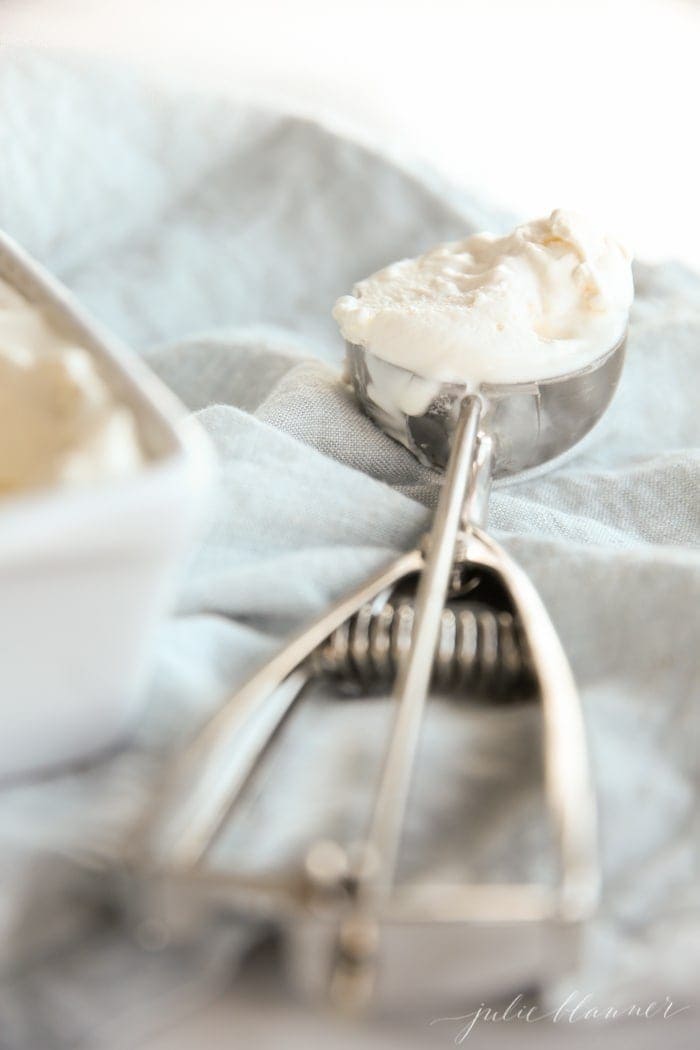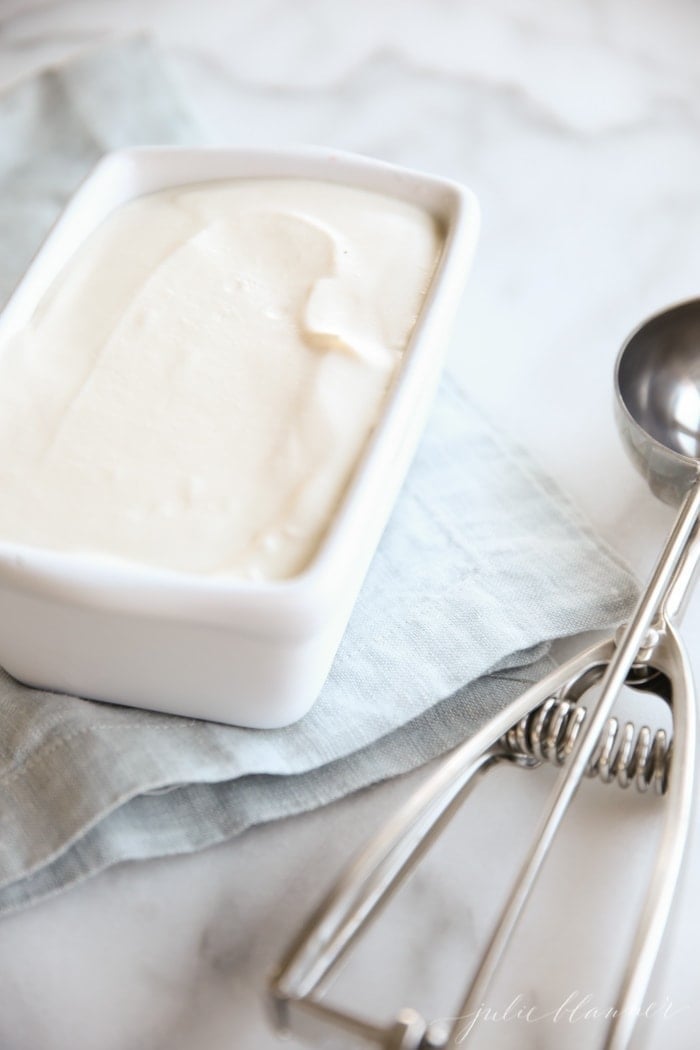 I love making this base and dividing it into 3 miniature loaf pans, adding different "flavors" to each, peanut butter ice cream, anyone? It's the perfect way to top my signature brownies or cookie cobblers.
LET'S CONNECT!
instagram | newsletter | facebook | pinterest