Skip the Mix Brownies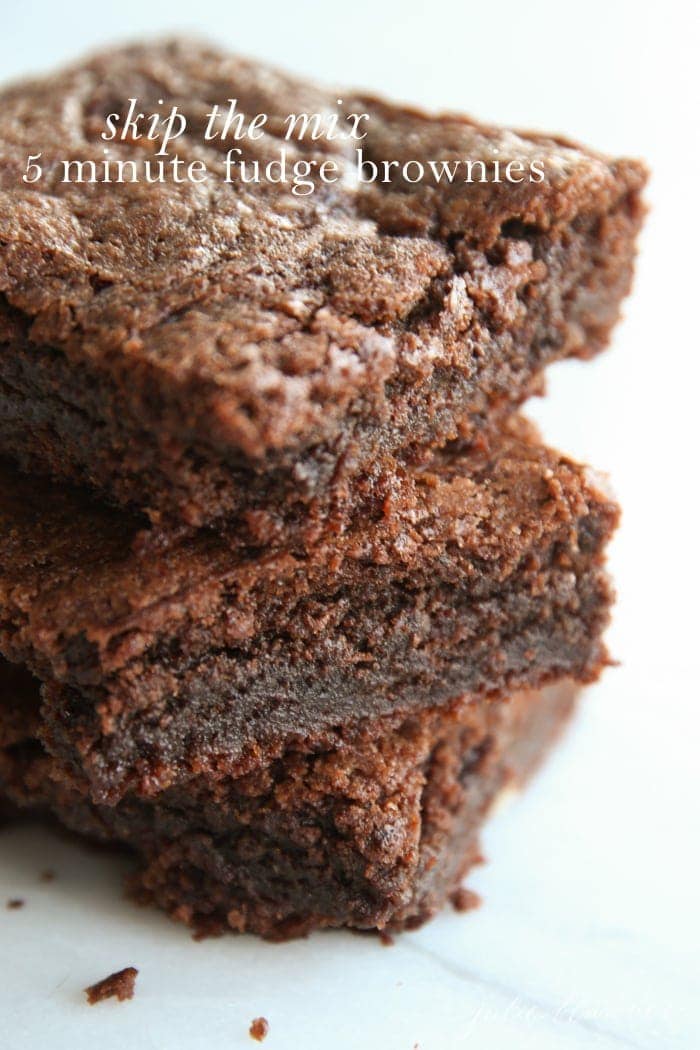 The best things in life usually don't come in a box, and neither do these brownies!  The best part – they only take 5 minutes to make and use only staple ingredients.  The con?  They only take 5 minutes and use only staple ingredients, making them all too easy for those last minute indulgences! These brownies are fudgy in the middle and slightly crunchy on top. They're addictive, perfect to pair with a scoop of
ice cream
.  I dare you to think outside of the box!
Chances are, you have all the ingredients on hand. I love whipping these up last minute to surprise Chris and for surprise guests. They never disappoint. I know they'll you'll love them to and question why you ever ran to the store for a mix. Craziness.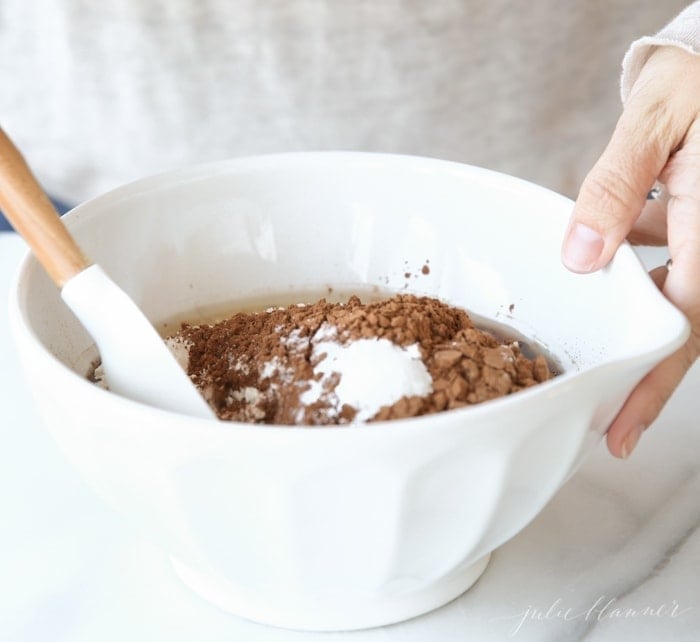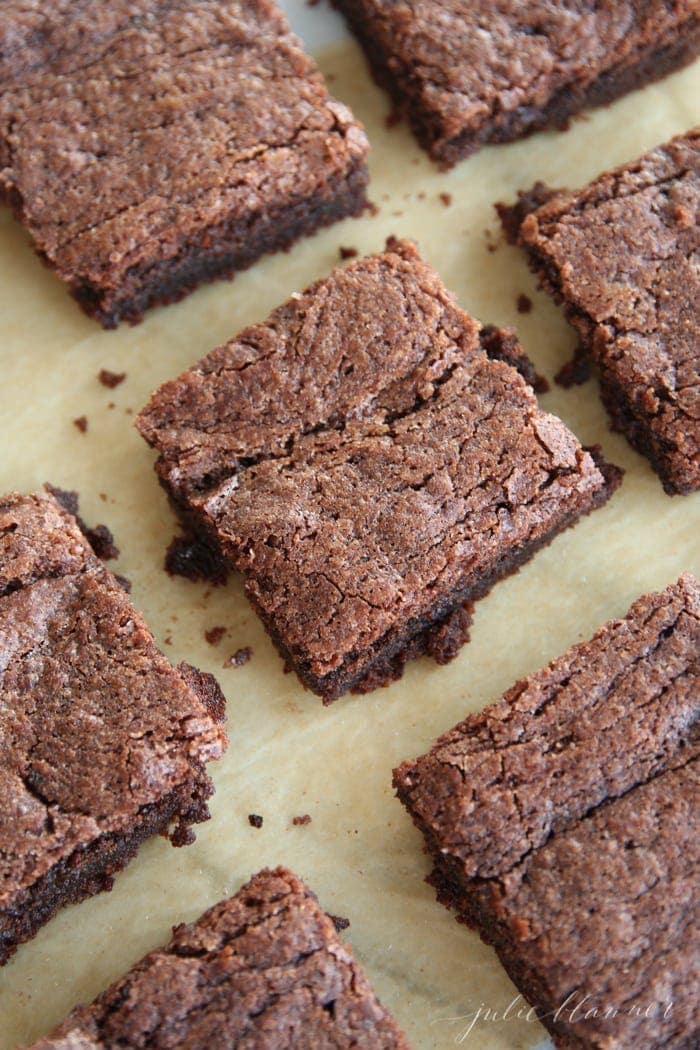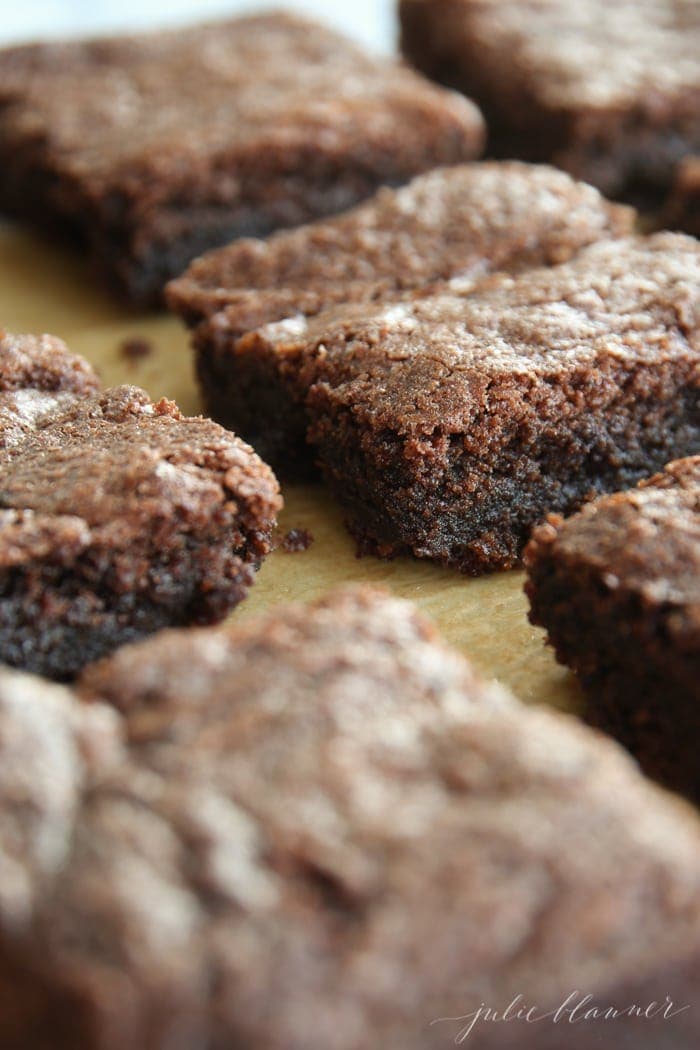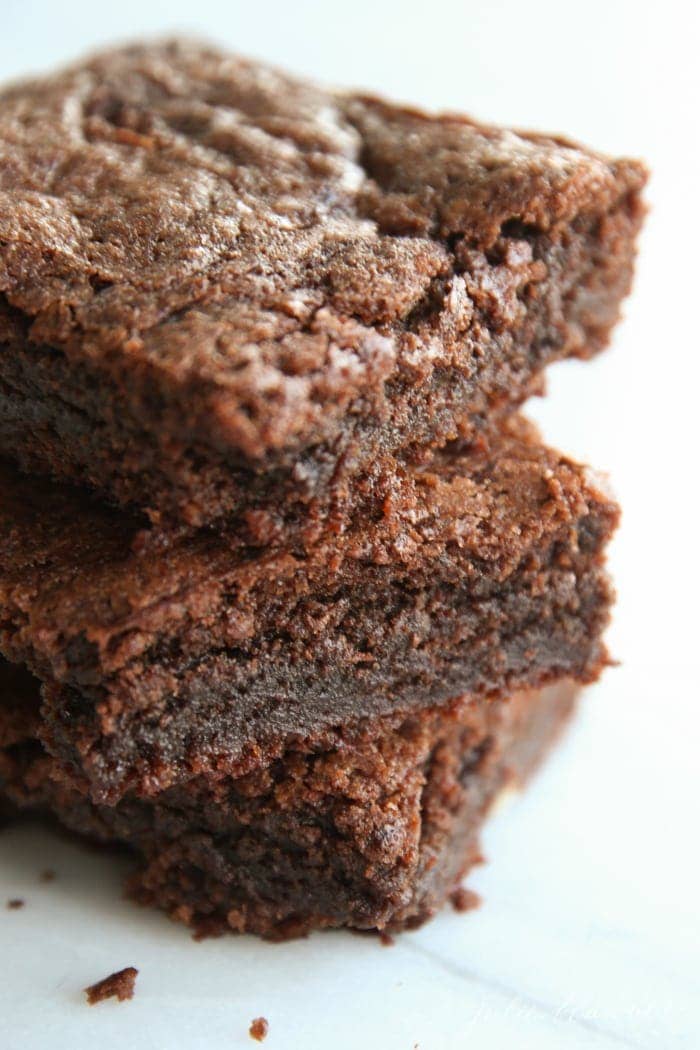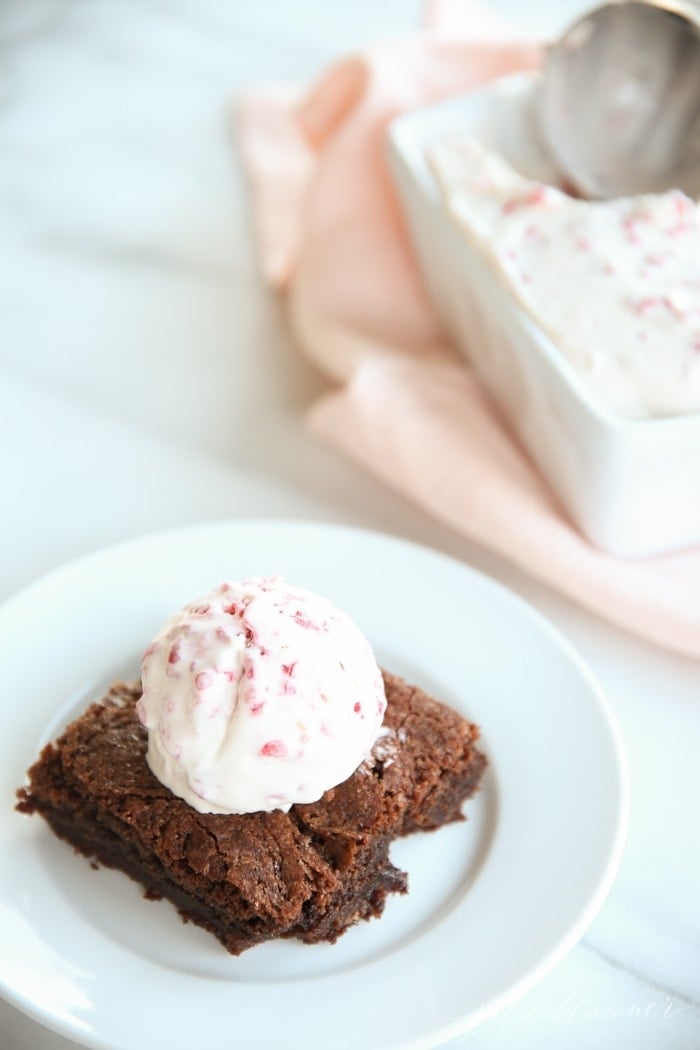 To see how easy this Fudge Brownie Recipe is, watch the video below.
Directions
Preheat oven to 350 degrees. Grease 8x8 pan.
In a small bowl, combine flour, cocoa, baking powder and salt.
Gradually add into your mixture and blend well.
Bake 40 minutes.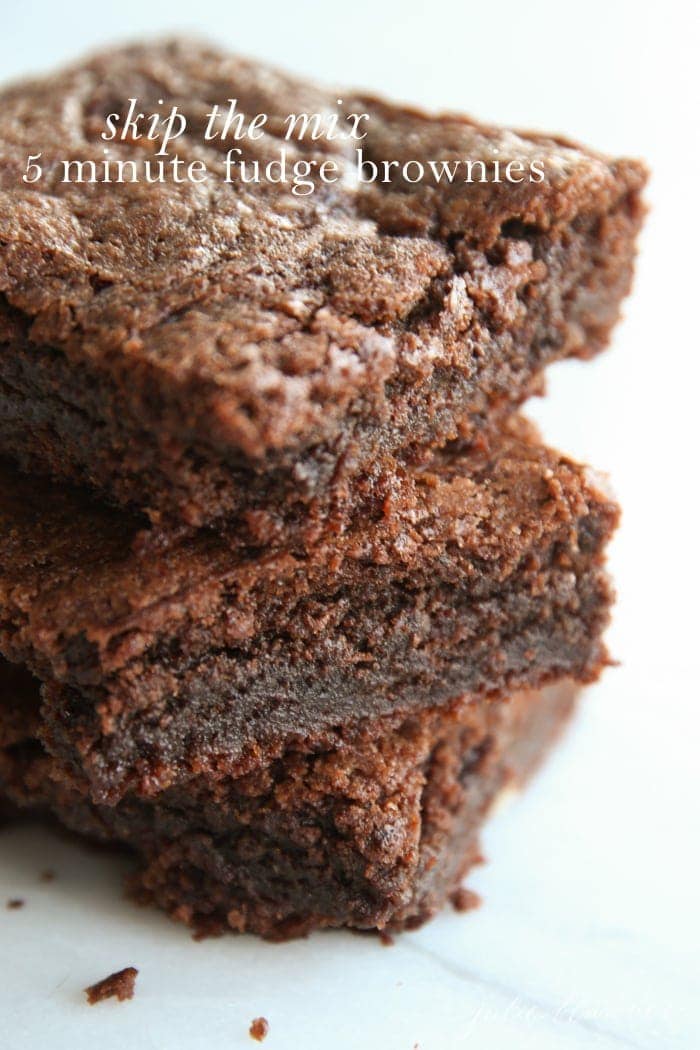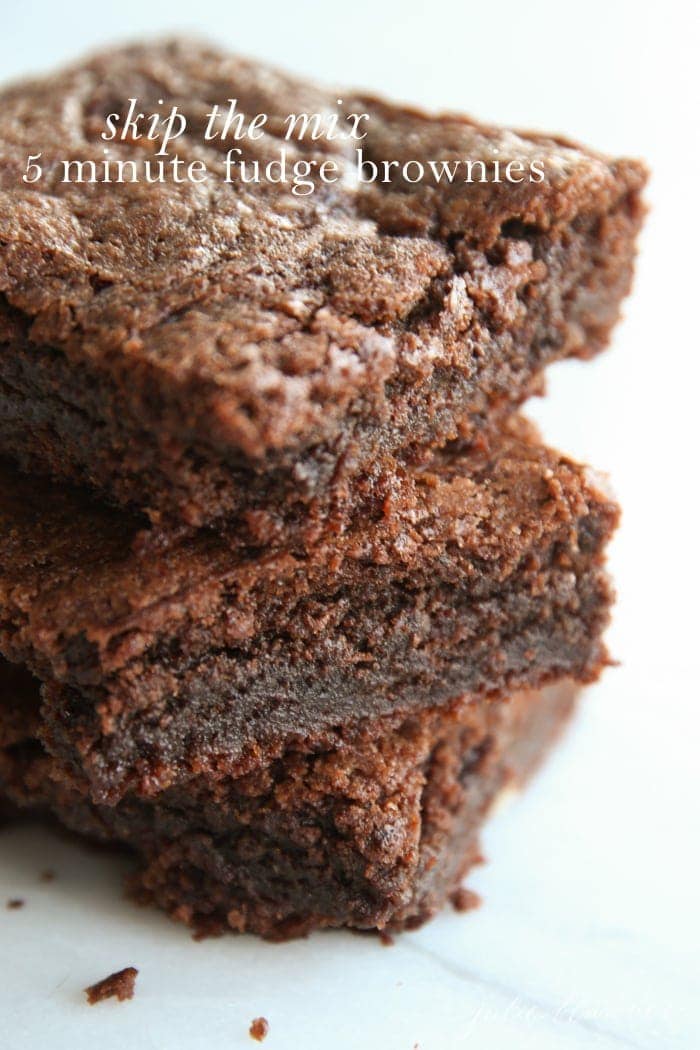 Loading nutrition data...