Easy sweet and salty Pretzel Pie Crust recipe.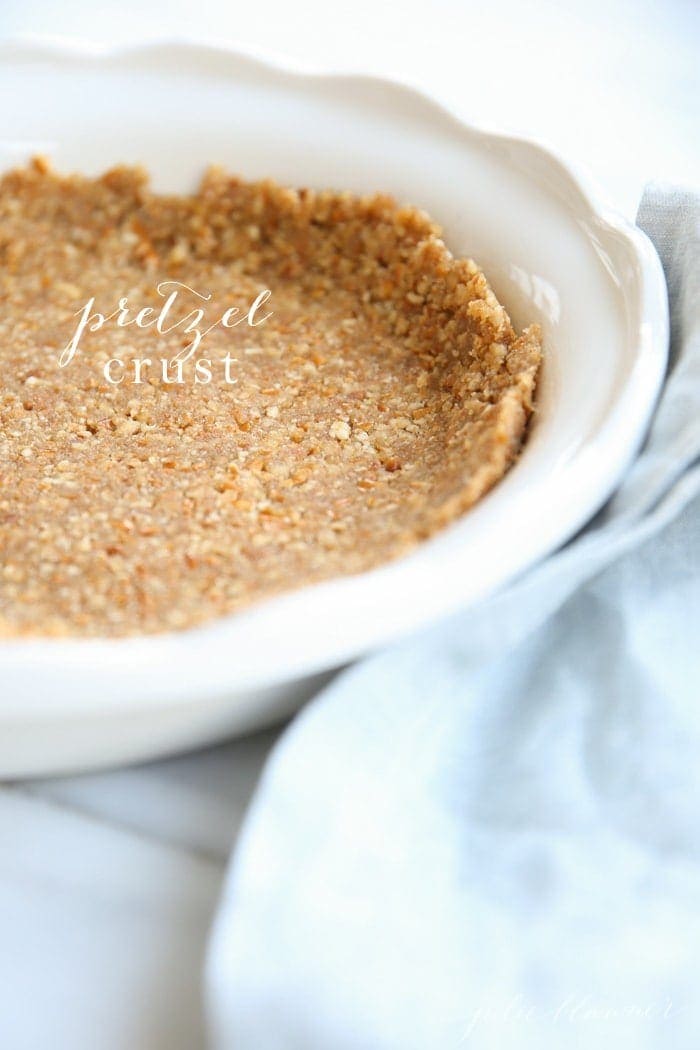 My sweet and salty sharing continues with this easy pretzel crust recipe – perfect for pies and frankly, any and all desserts! Traditional pie crust has never really excited me. I know, I know. I tend to skip to the good stuff and just eat the filling. So, I prefer to make my pies in a shortbread cookie crust or a pretzel crust. You really can't go wrong either way. This pretzel pie crust recipe takes just 5 minutes hands on time and 5 minutes to bake. Perfect for last minute entertaining. Or cravings.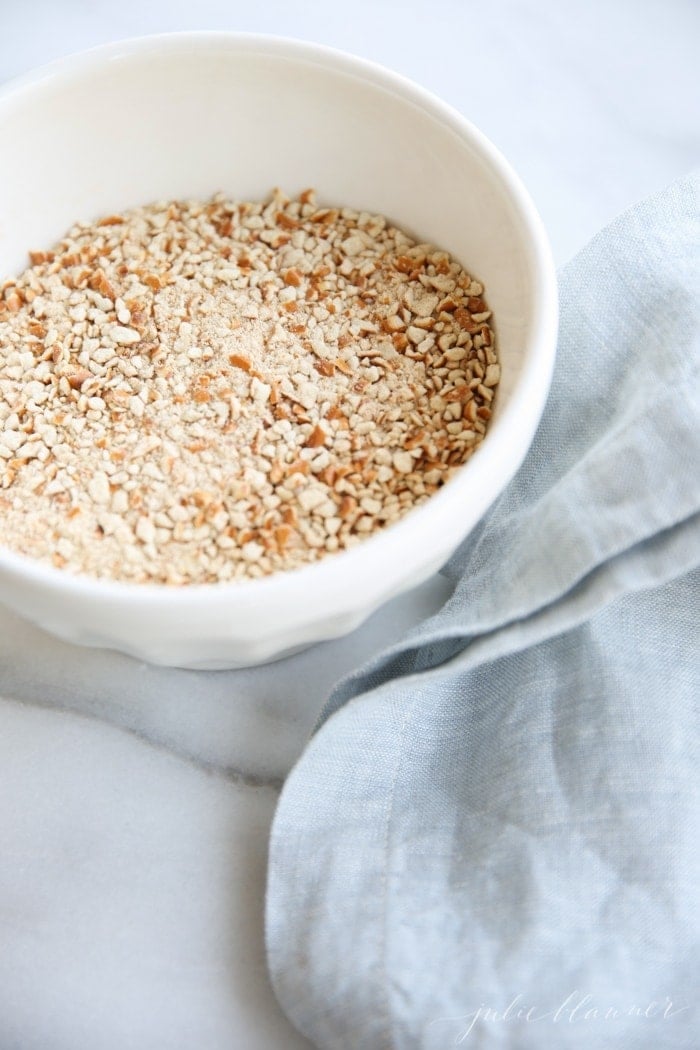 Sure, I enjoy a graham cracker crust or even Oreo cookie crust, but the mix of sugar, butter and salty pretzels makes any pie filling taste out of this world good.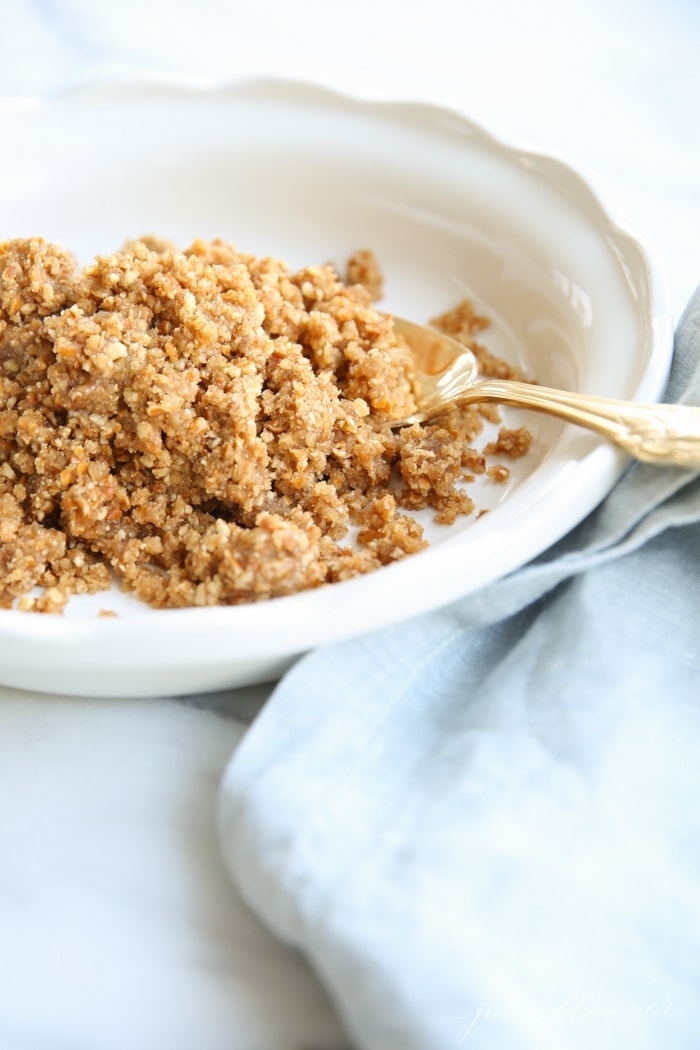 It's just about all I can do to get all of it into the crust. I think pie crust itself should be an acceptable dessert!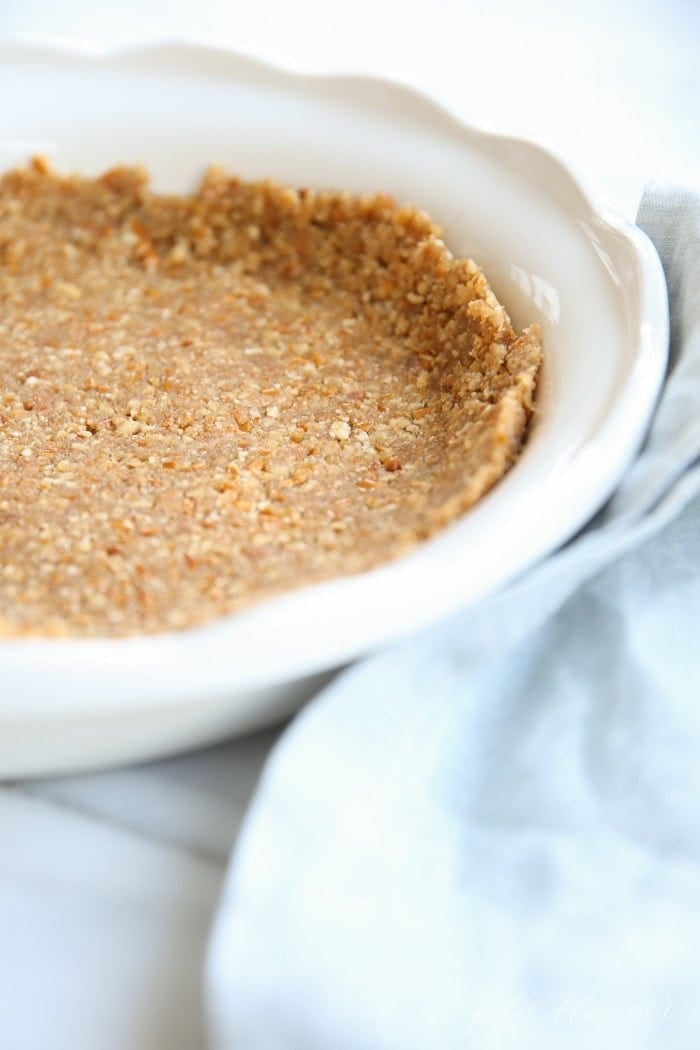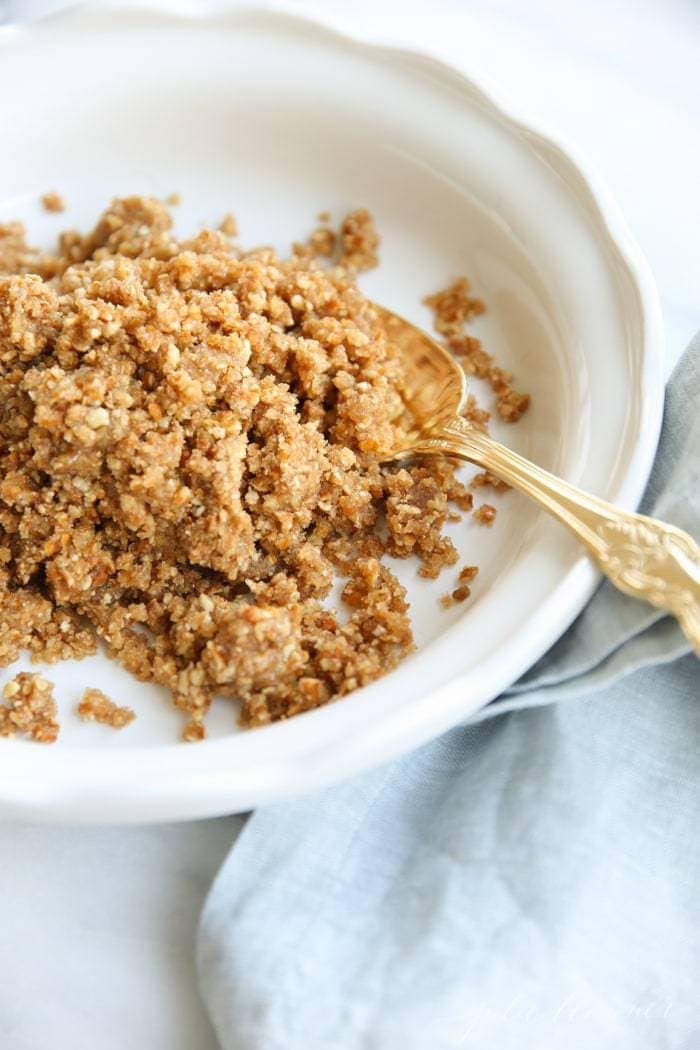 The Best Pretzel Pie Crust Recipe: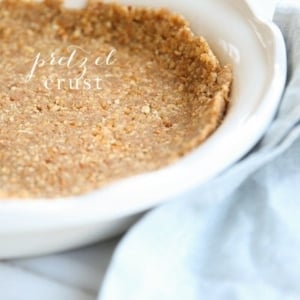 Instructions
Preheat oven to 350 degrees.

Crush pretzels until fine in a food processor.

Melt butter and fold pretzels in.

Stir in brown sugar.

Press into pie dish with a spoon, pushing the base of the crust to create a slight wall.

Bake 10 minutes.
Of course I did fill it with CHOCOLATE – get the recipe here! Enjoy!