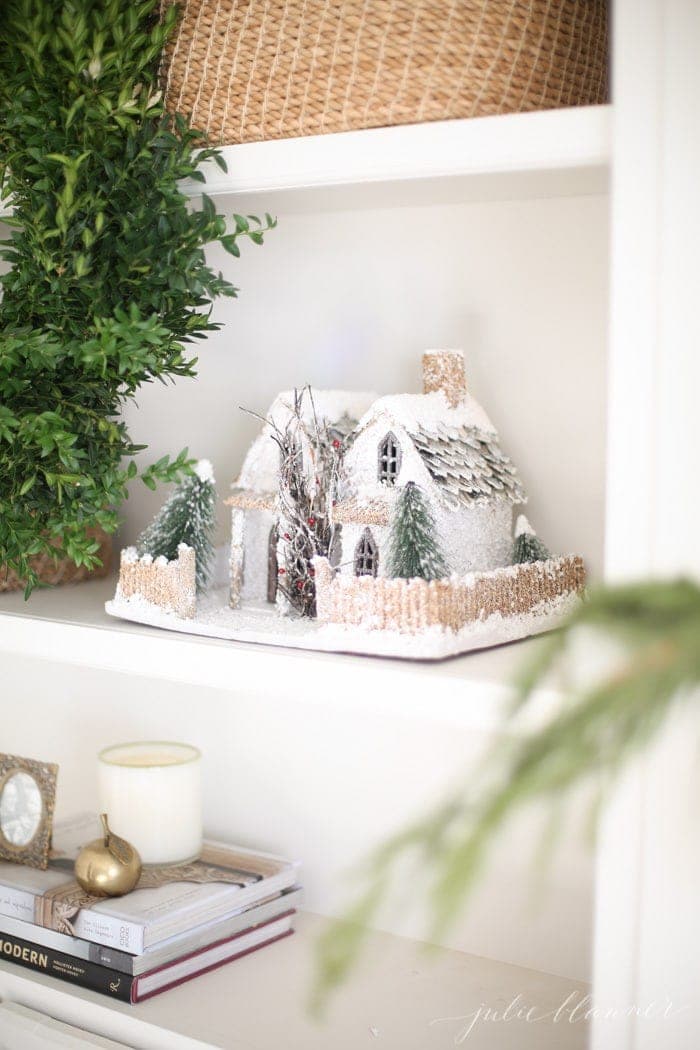 I'm excited to participate in the White Buffalo Styling Co Blogger Stylin Home Tours! If you're coming from DIY Playbook, welcome, I'm excited to "meet" you! Since last year's Christmas home tour, a lot has changed. We've removed a few walls and closets, a wet bar and a lot of carpet, linoleum and green tile. We've gutted two bathrooms, added wood floors, a lot of paint and several light fixtures. It's been fun watching our home transition, even as we speak.
Our new doors arrived last week and are being installed as I write. I had hoped that construction would be complete before the holidays so that we could enjoy a little peace, but it's part of the process and I'm so thankful we have the opportunity to personalize our home. It's exciting to see your vision come to life, even if it alters along the way. I had a lot of fun decorating our home for the holidays this year, or should I say decking the halls!
While unintended, it seems the underlying theme is hanging of the greens and candlelight. I rarely start decorating with a plan, just my heart. When I do attempt do decorate with a plan, I find myself frustrated that I can't find something that fits my vision. I have to say, decorating this year was more rewarding than ever as I was able to enjoy it with the girls.
The other challenge I had this year was sunlight. It's been raining for days and the if it wasn't raining, it was so cloudy that it may as well be. I look forward to adding a few more photos when the sun makes an appearance. Until then, grab a cup of cocoa and come in, I'm so honored to have you!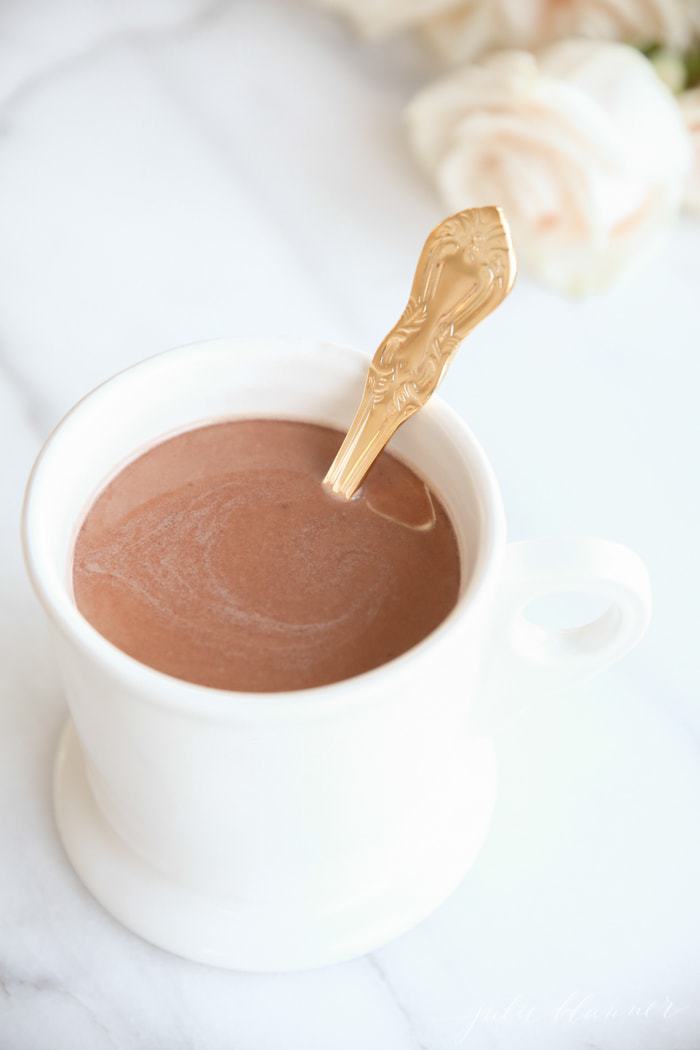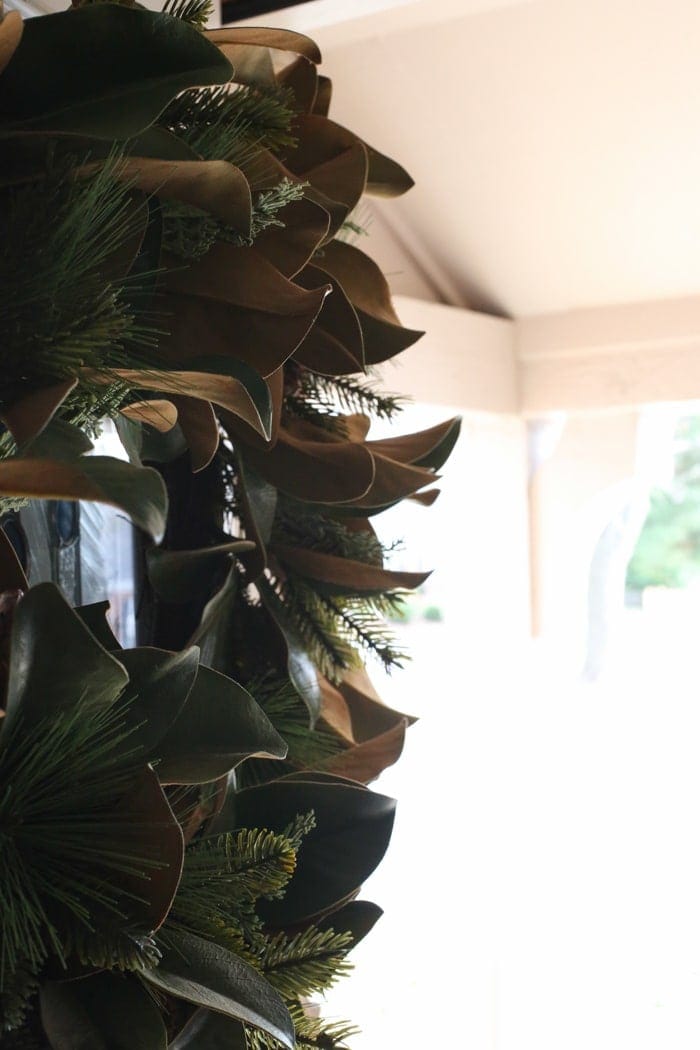 Our hung a fresh cedar garland on the stairwell this year. I ran out of my favorite ribbon, but didn't fret. I love a loose knot almost as much as a bow. Consider it my casual approach to Christmas decorating.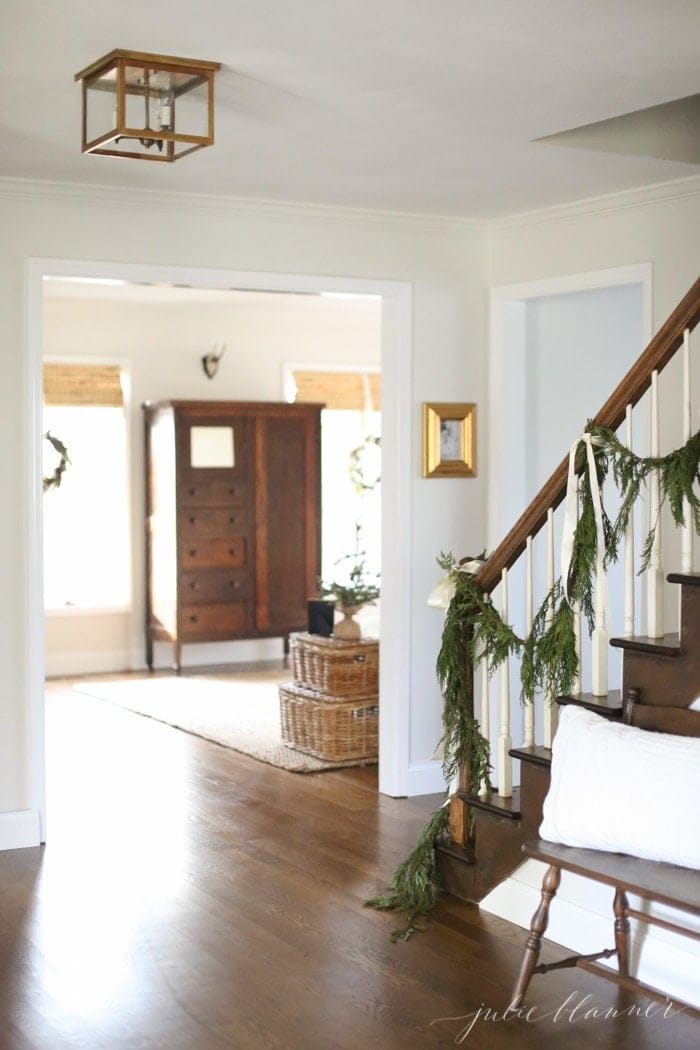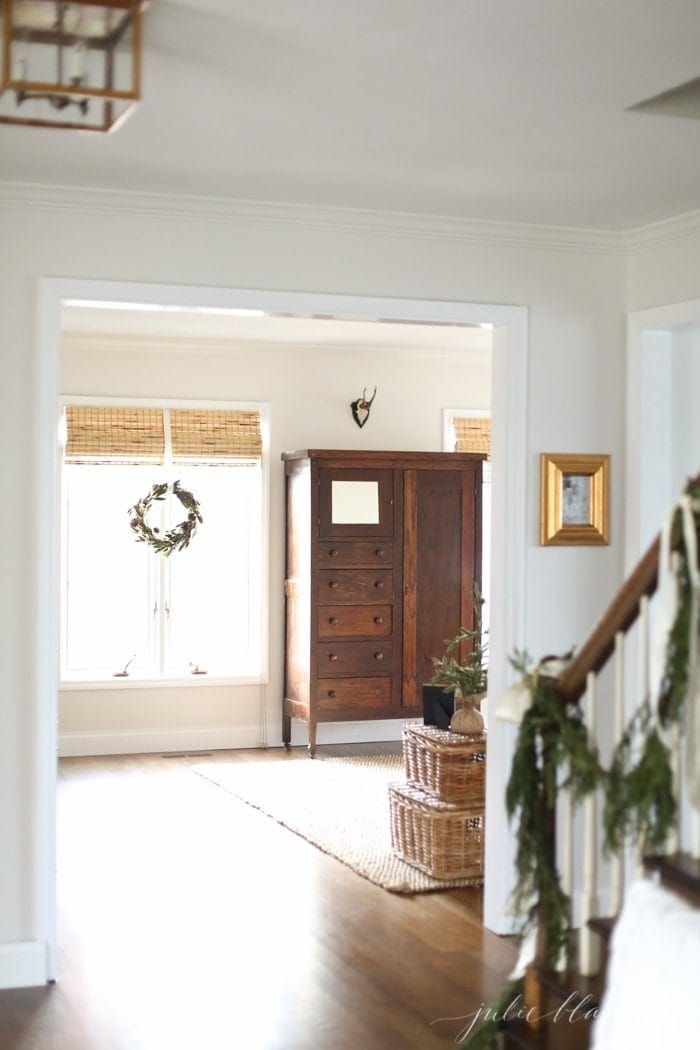 The family room has subtle nods to the holidays with bits of traditional red and green. I framed last year's Christmas card, added felt mistletoe wreaths to the windows, updated two of our pillow covers and a couple of miniature trees. I keep our Christmas decorations child friendly for those curious little hands.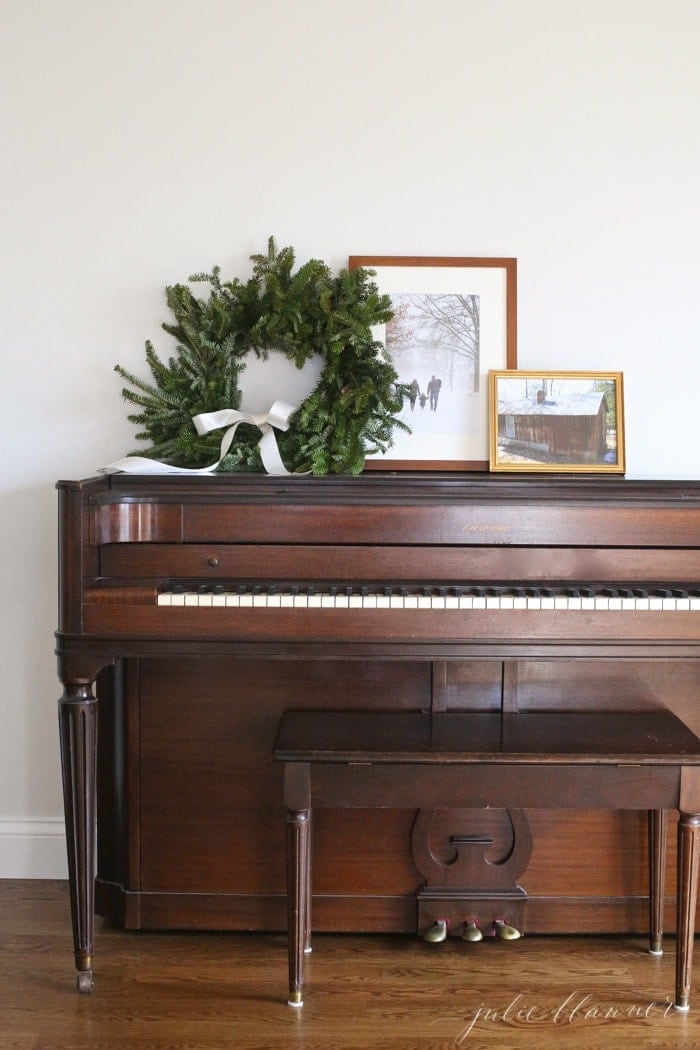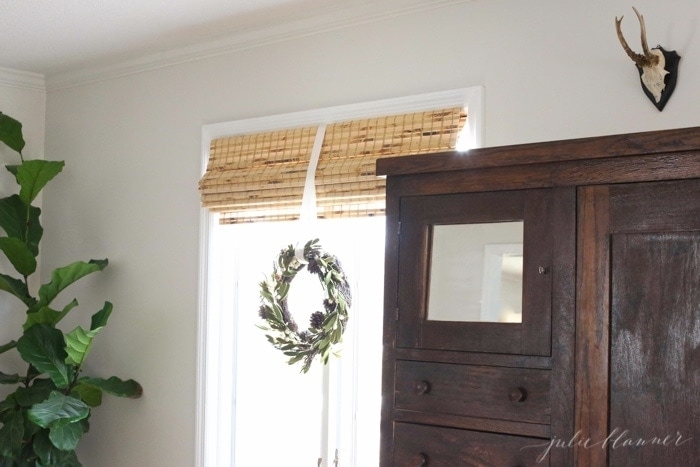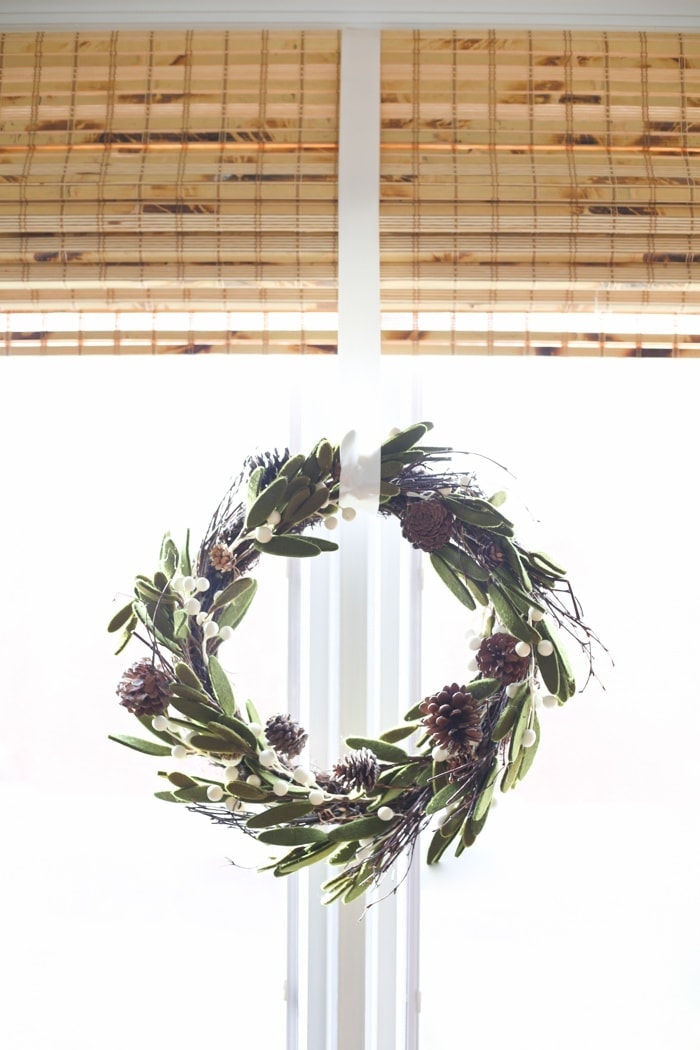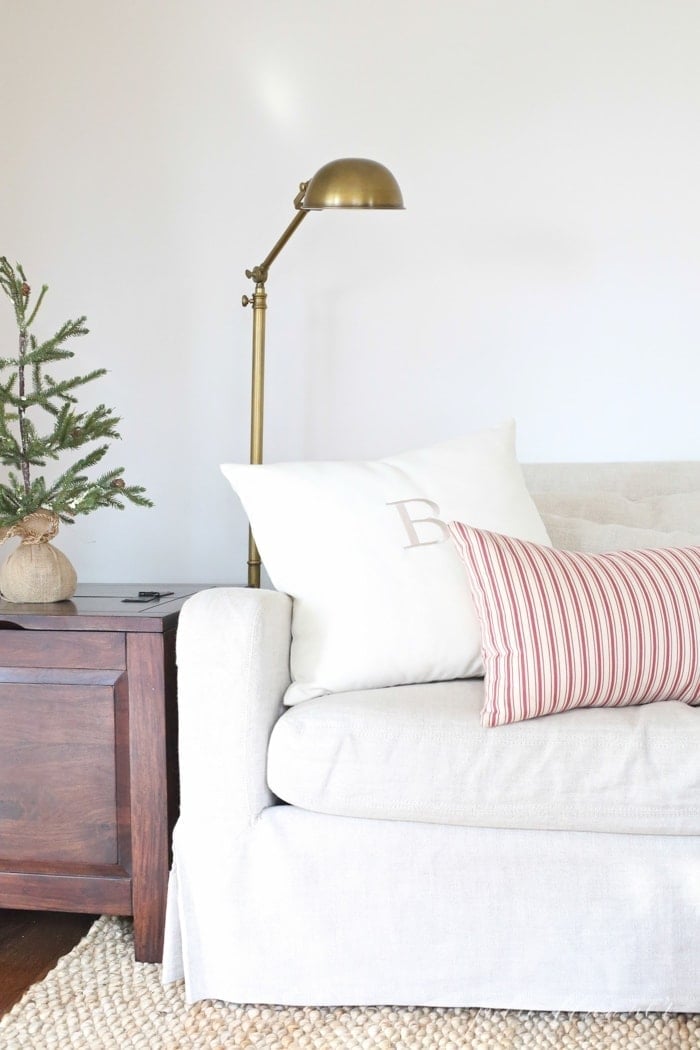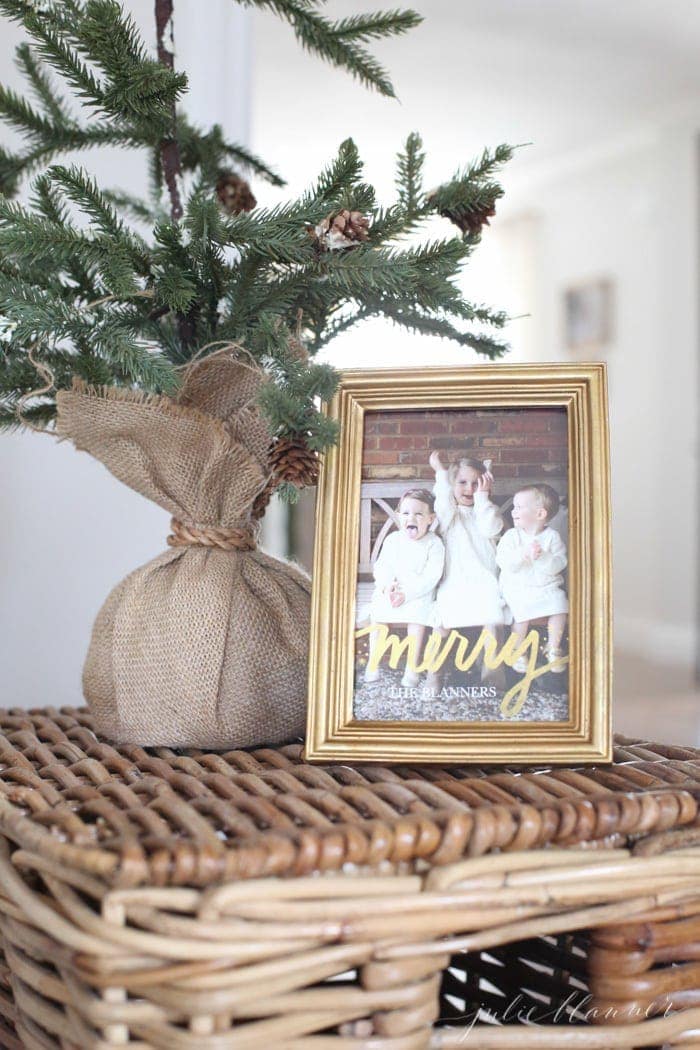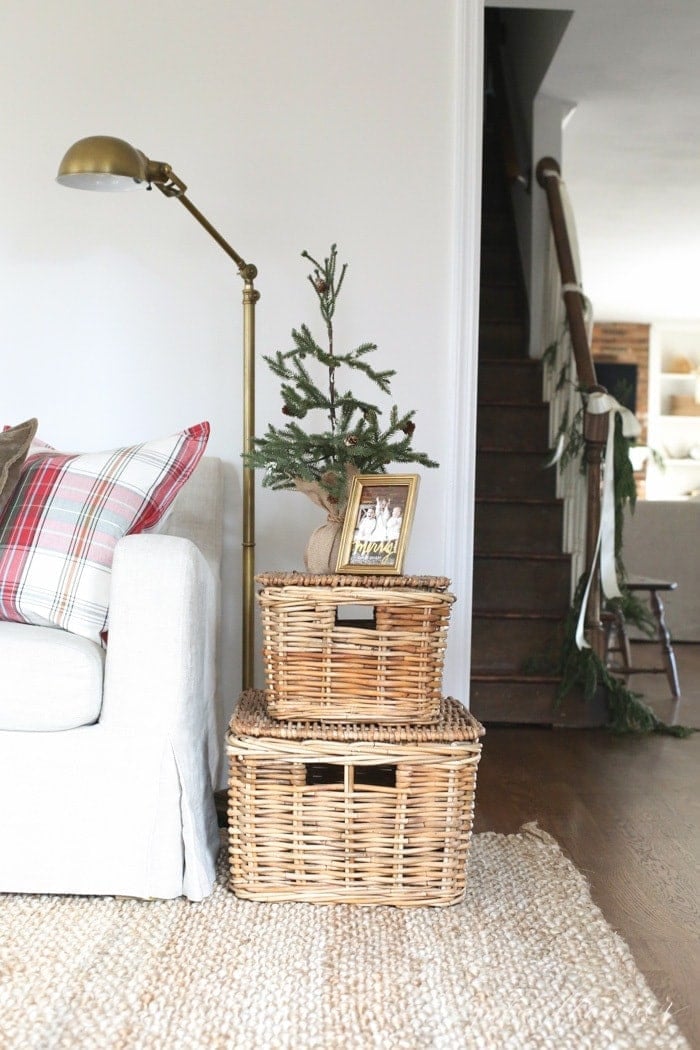 Ani and Adalyn both celebrate their birthdays in January, so I integrate a lot of winter decorations that I don't have to rush to take down, plus, I feel like a month is just too short to enjoy Christmas decor. This year we added a few wintery homes to our bookcases that are adorned with boxwood wreaths. I covered the mantel in a fresh cedar swag and added bits of red cedar in the fireplace filled with candles.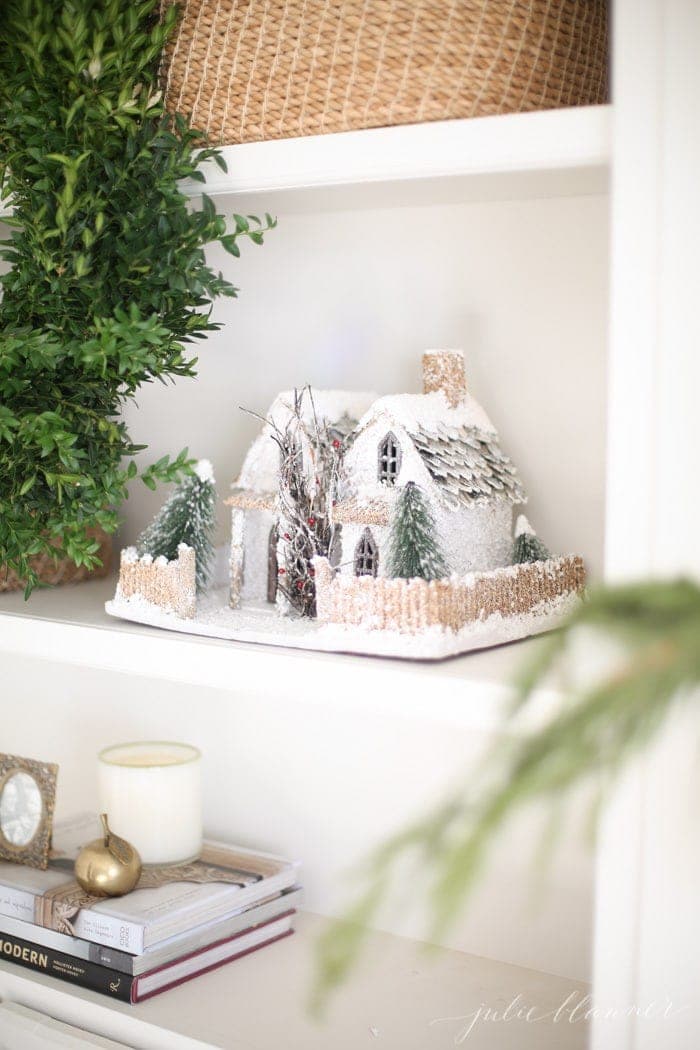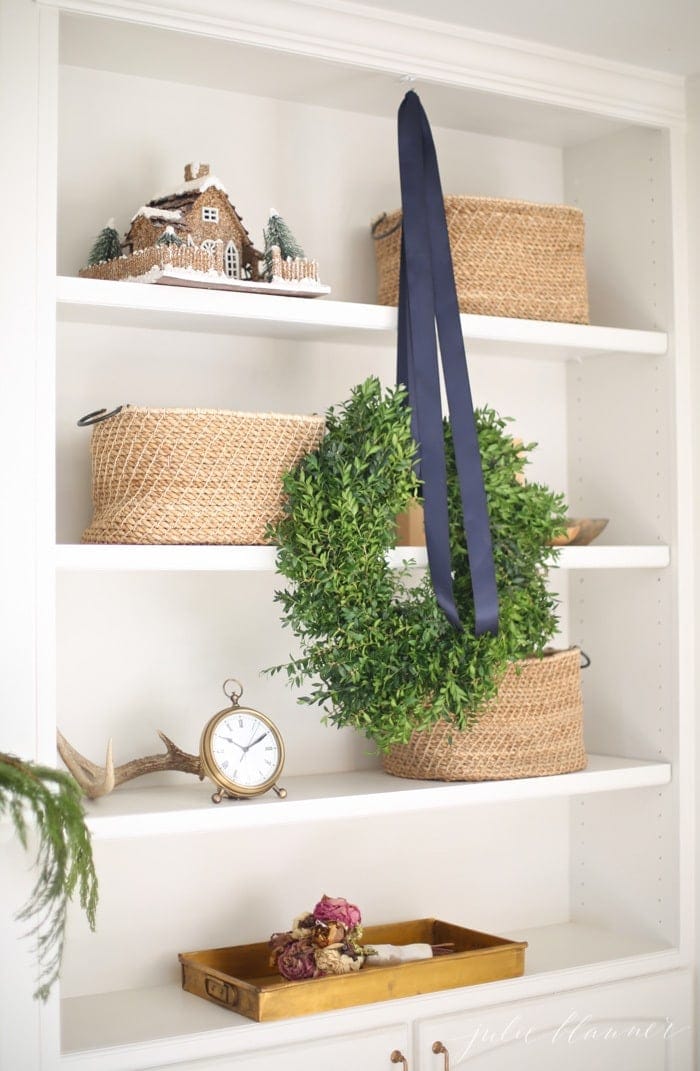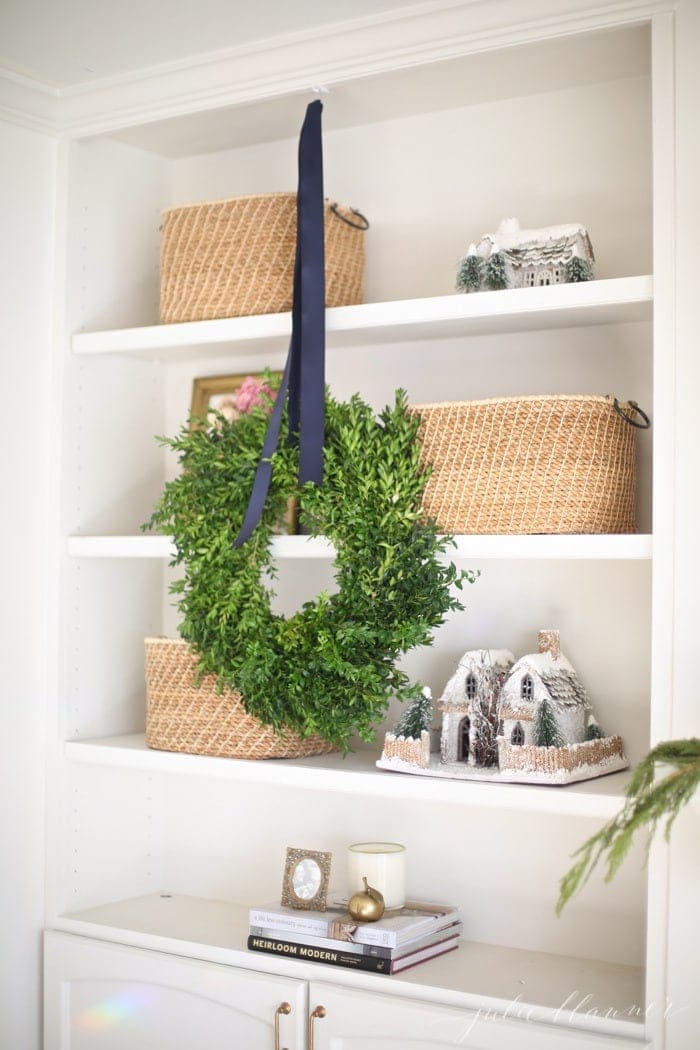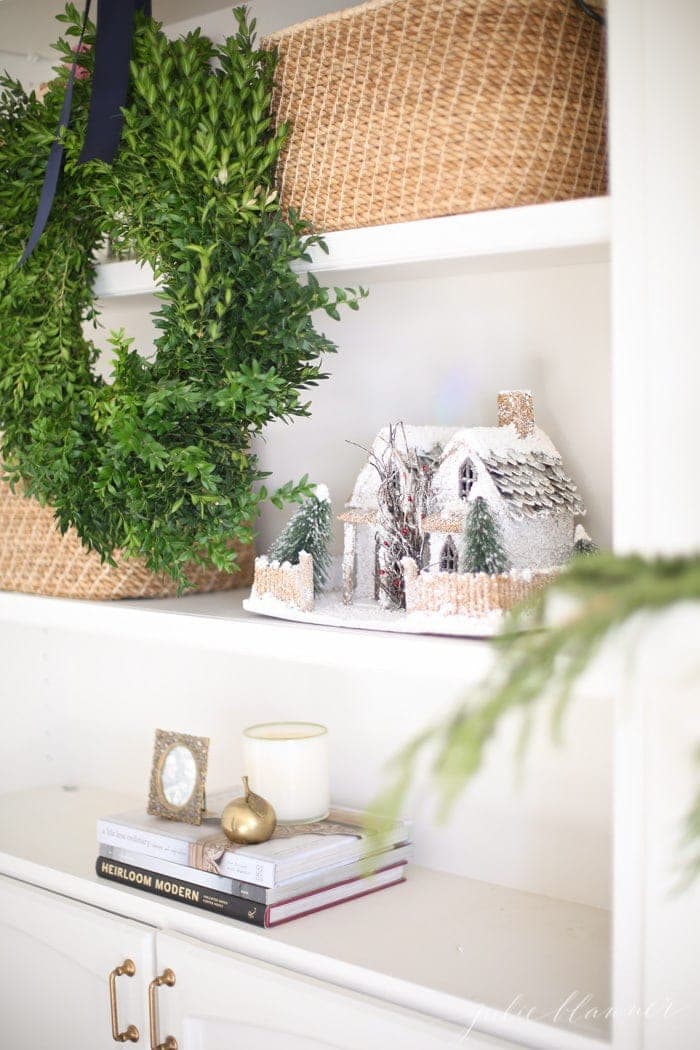 As a child, I loved decorating for Christmas, but always dreaded unpacking and packing bins. I take a slightly more utilitarian approach to Christmas, updating our everyday decor rather than decorating with specialty items stored throughout the year. Adding snips of holly in a vase and on my framed recipes is just one way I update existing decor. It's so easy and feels festive without a lot of effort.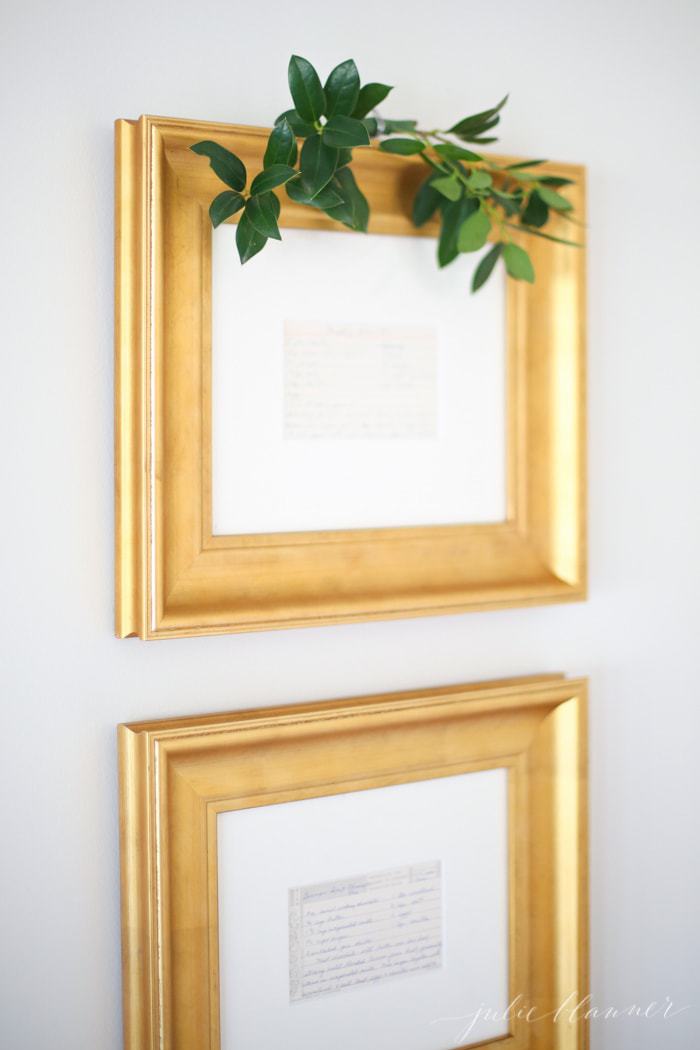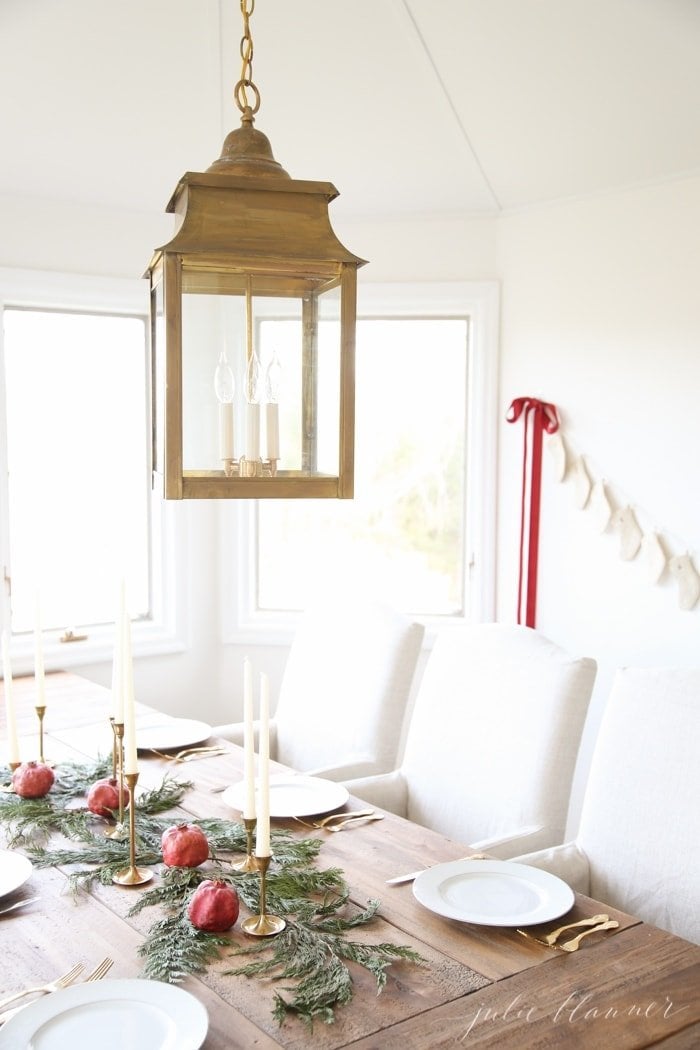 I created a quick centerpiece with cedar and pomegranates that still graces our table a month later! You can learn how to recreate it here.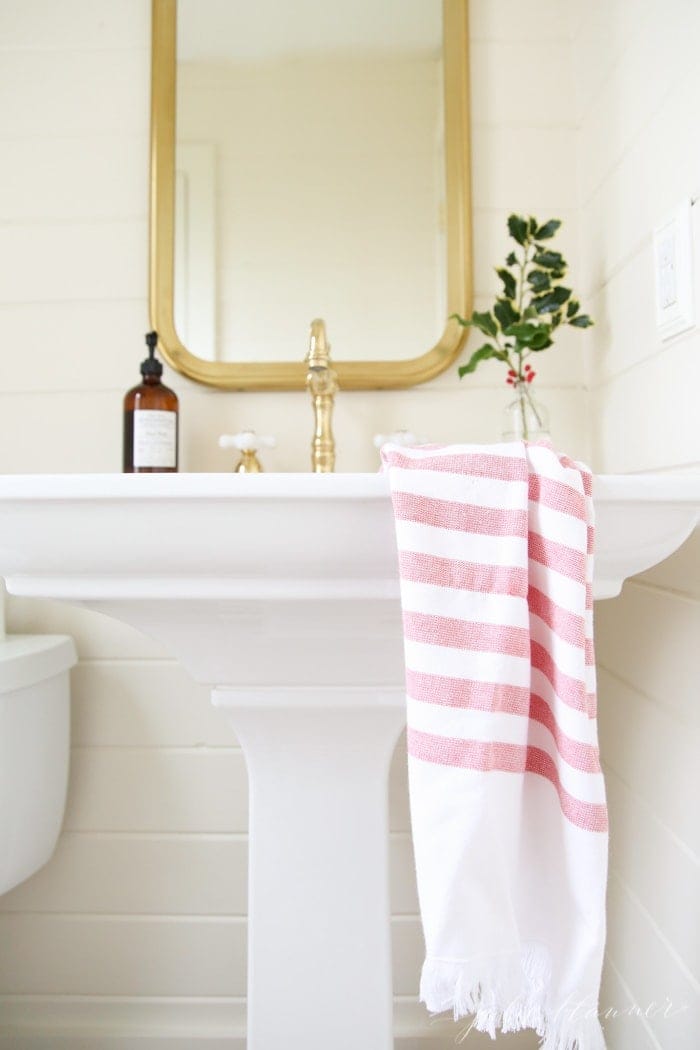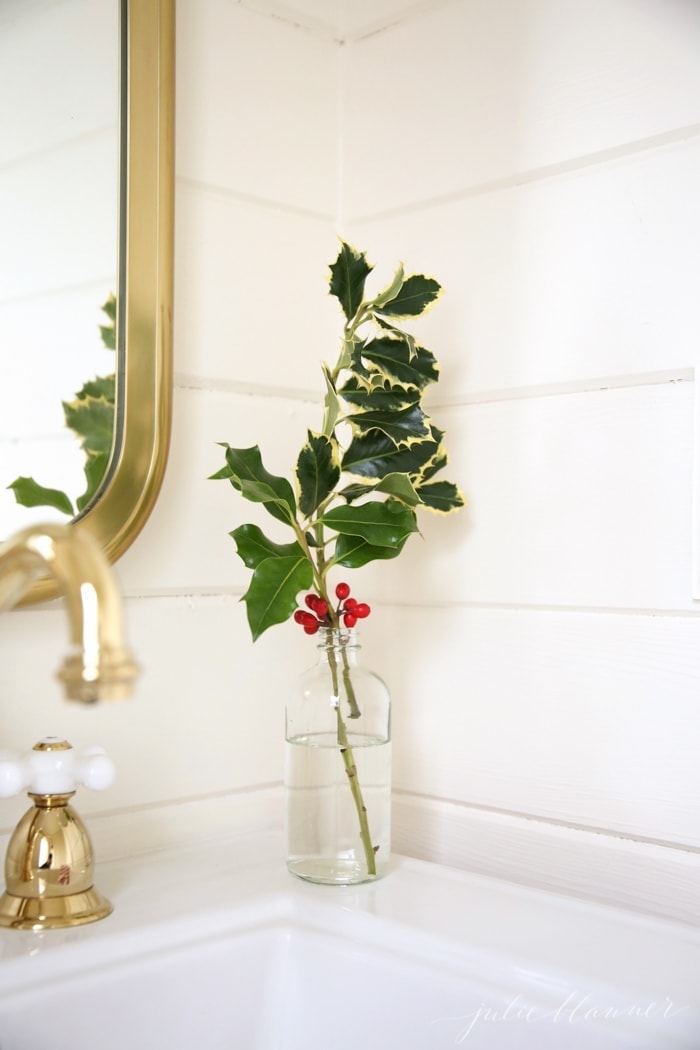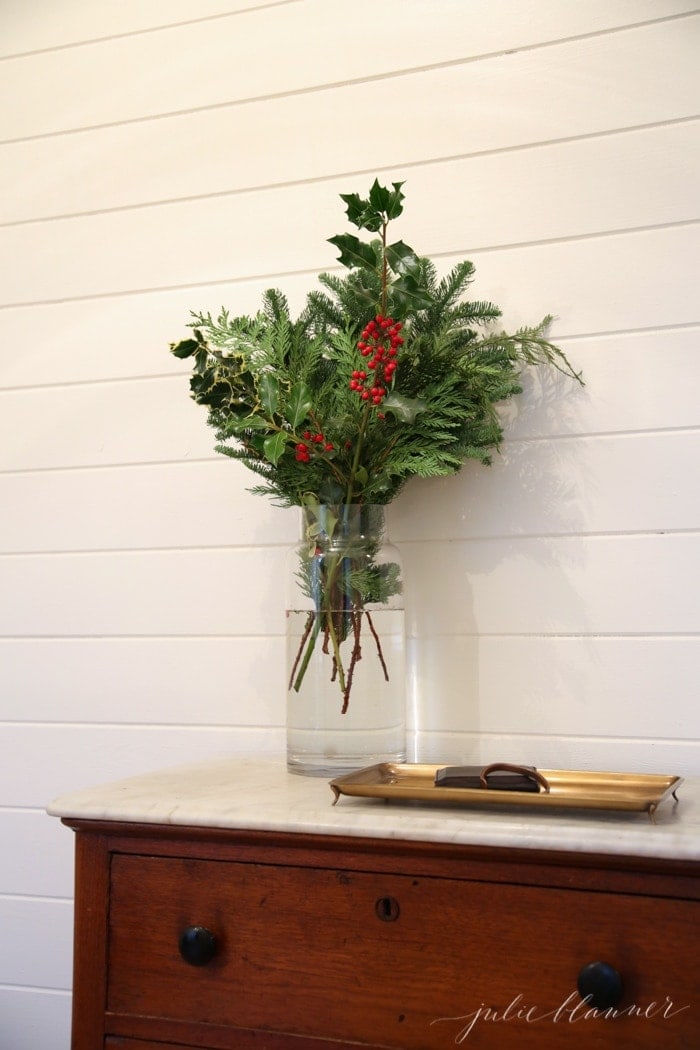 A little red cedar goes a long way on my new brass light fixture in the dining room.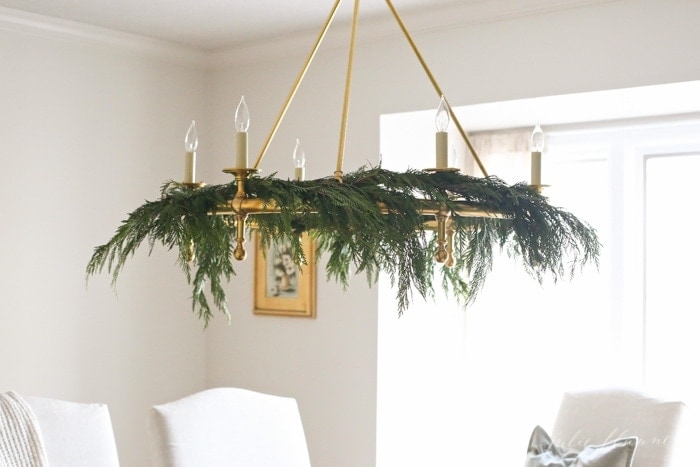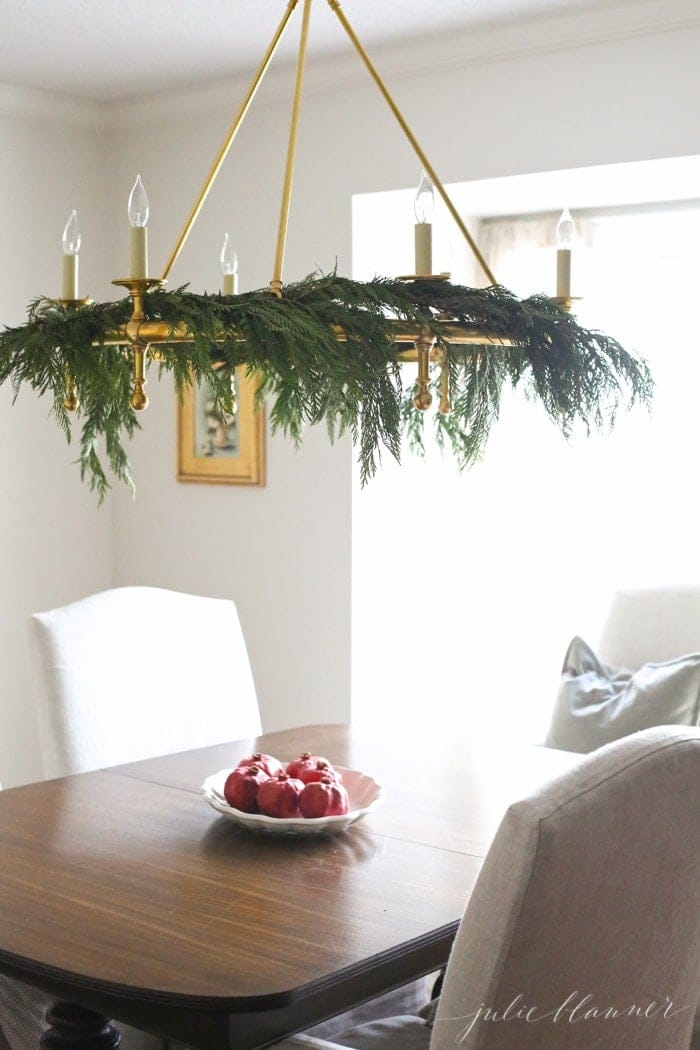 This year, the girls each got their own Christmas tree. We made colorful salt dough ornaments the day after Thanksgiving to decorate their trees so that we didn't have to worry about breaking them. We decorated Isla's tree with copper cookie cutters as well. In lieu of tree skirts, we used blankets and infinity scarves.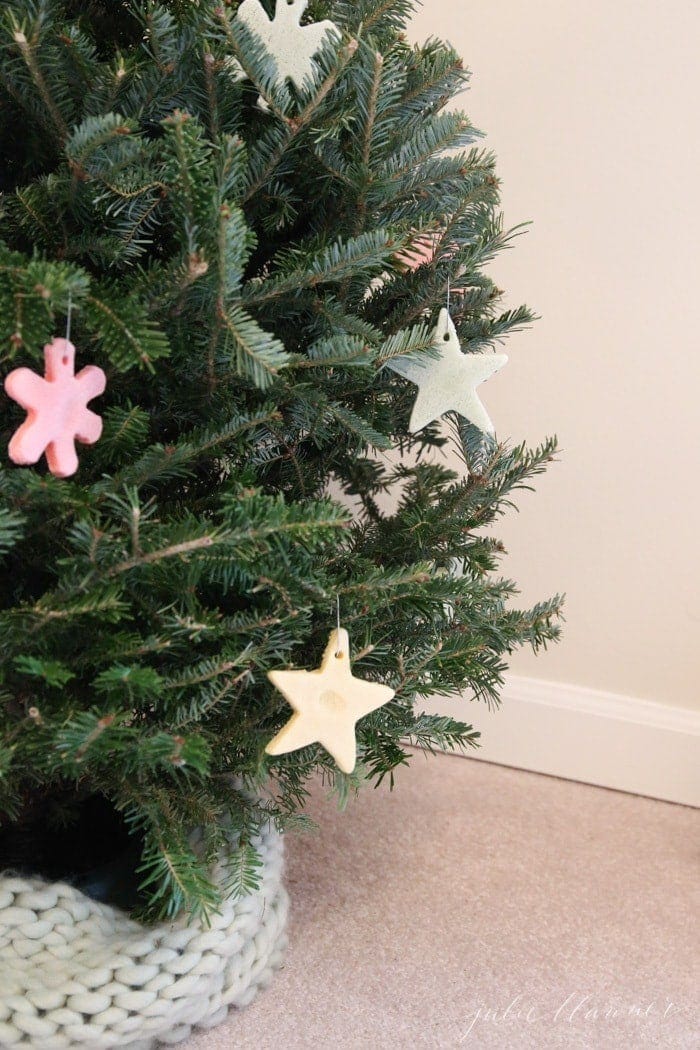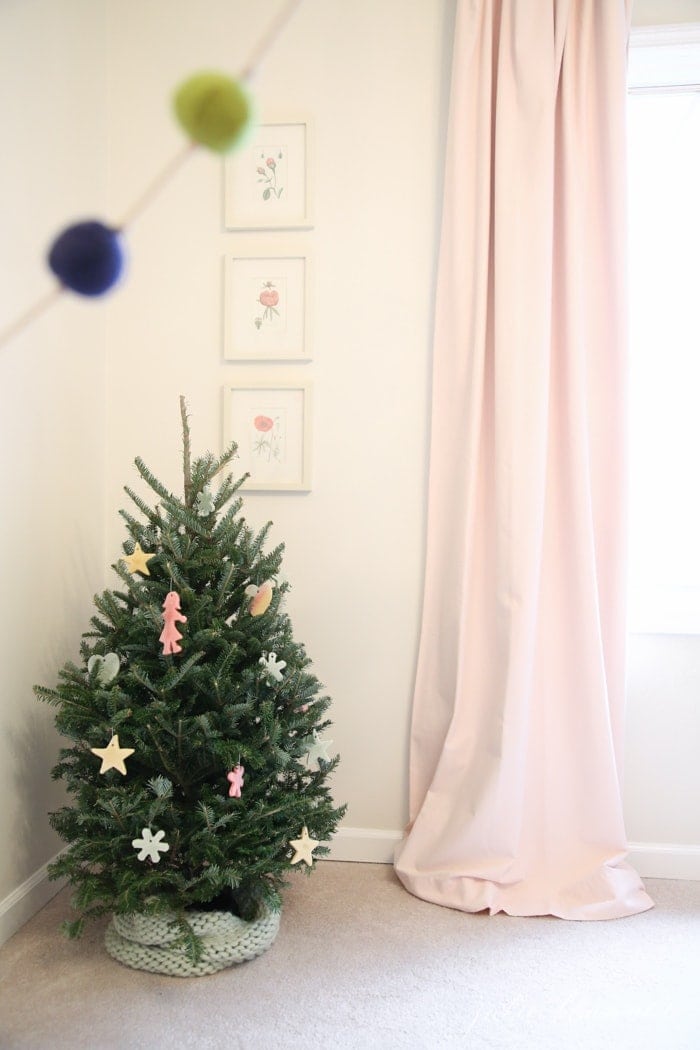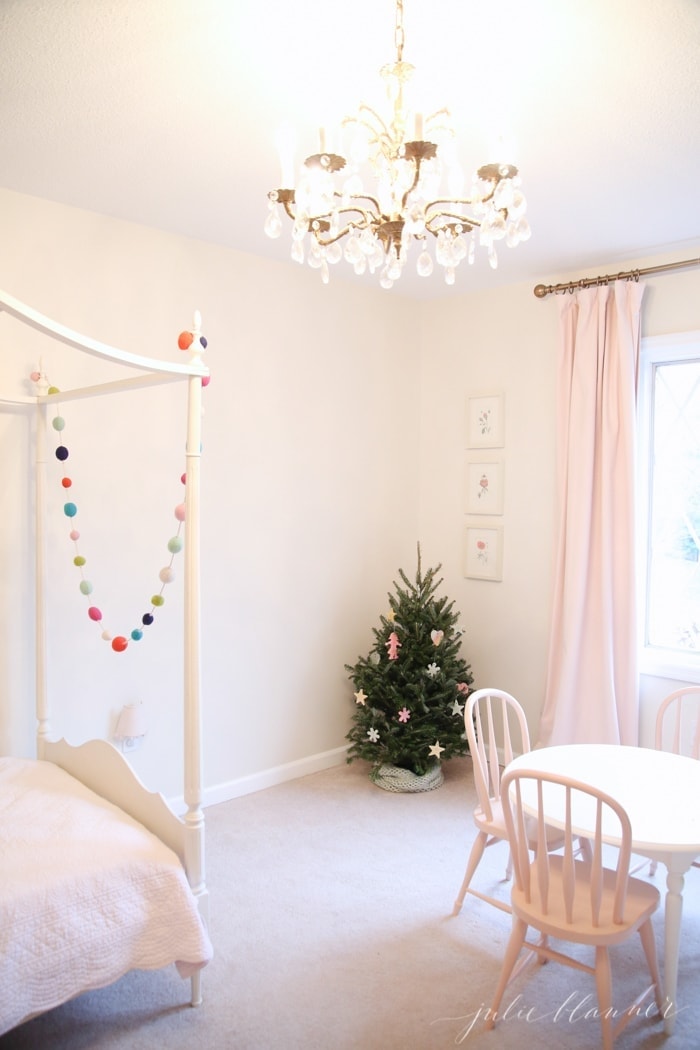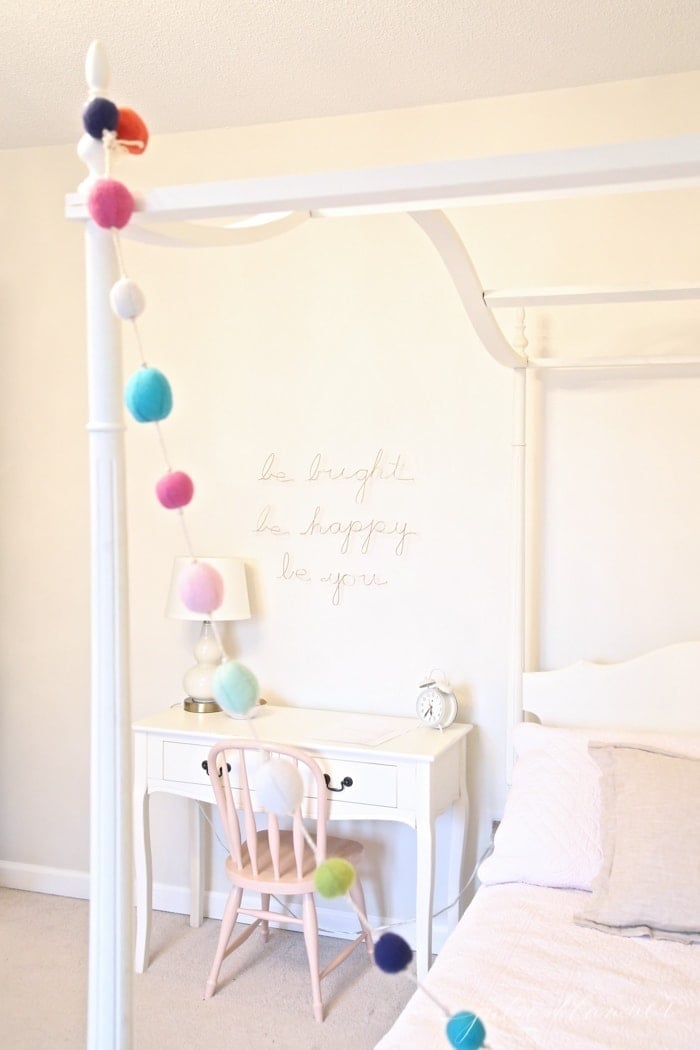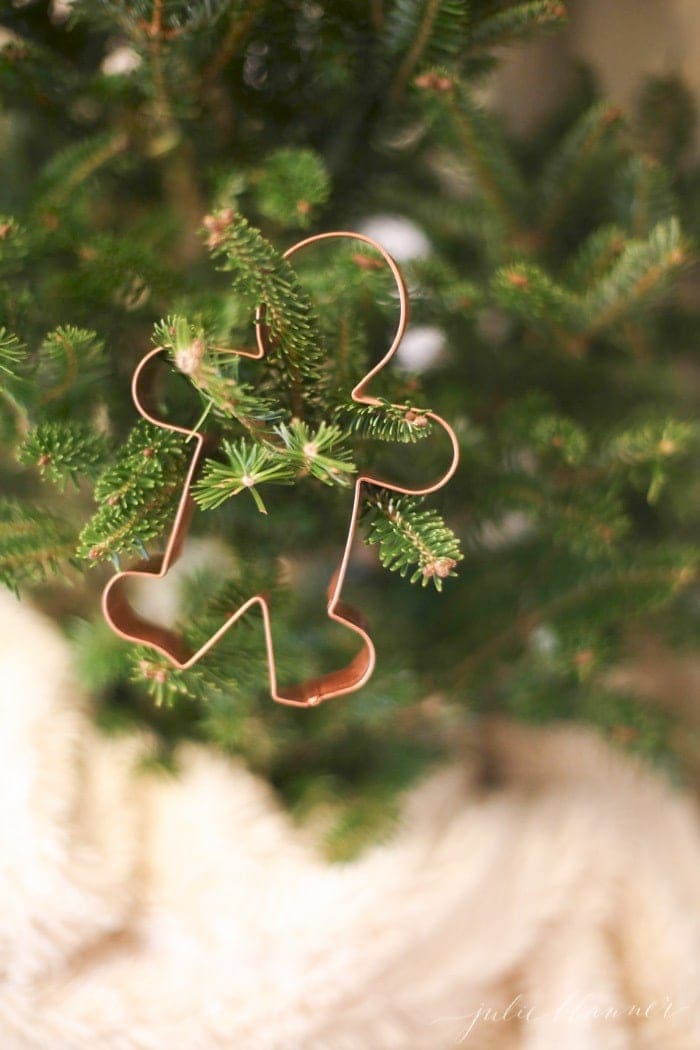 Starry string lights add a little bit of magic to Ani's teepee. I also adore these vintage deer.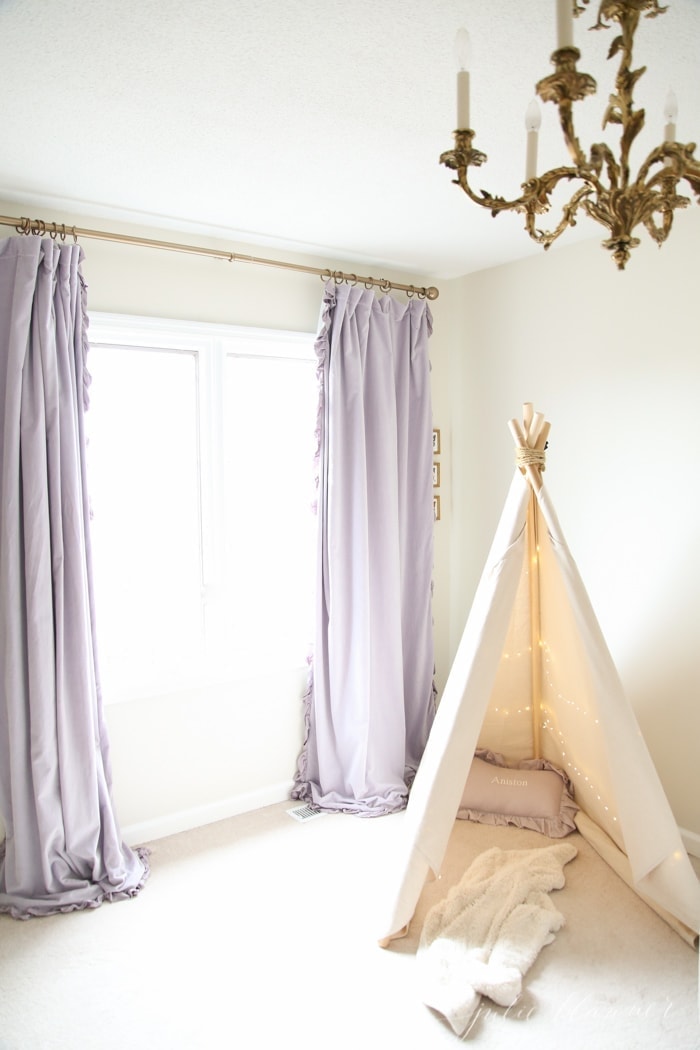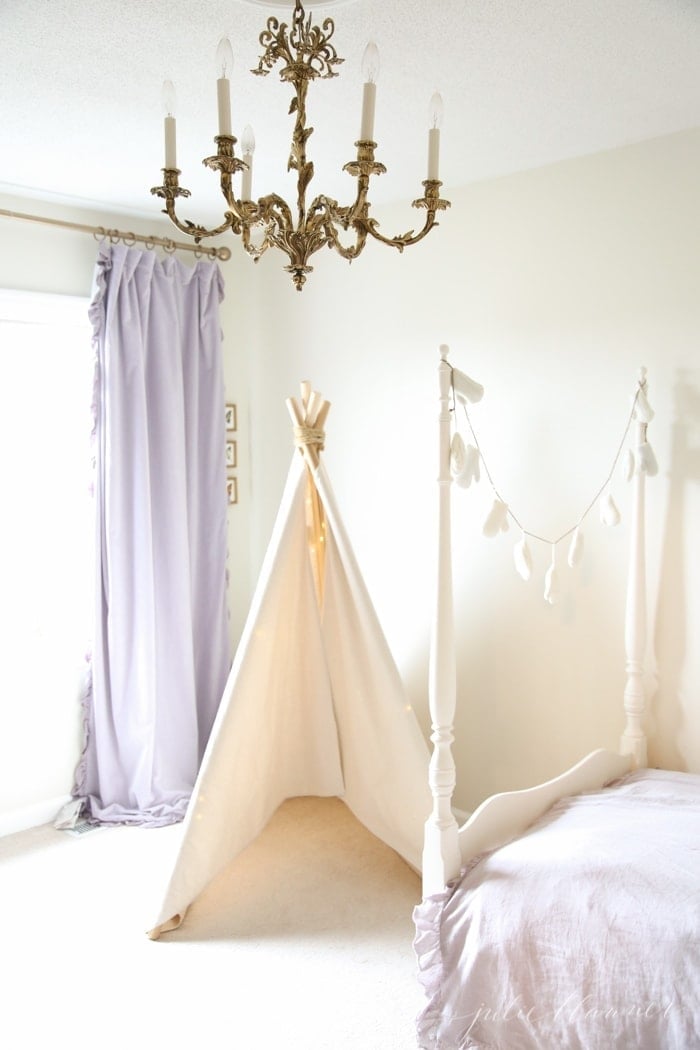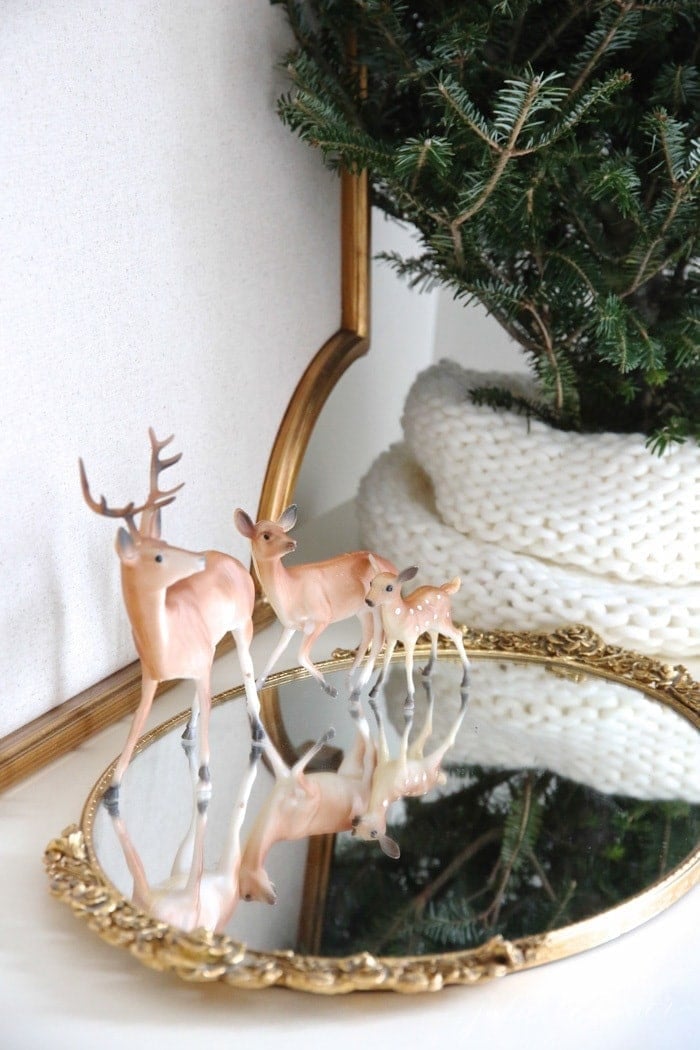 And in the guest bedroom I'm anxiously awaiting the new brass headboard and footboard, which will be arriving in a few days. until then a boxwood wreath and soft blue accents are enough for me. It feels so peaceful, which is exactly how I want my guests to feel.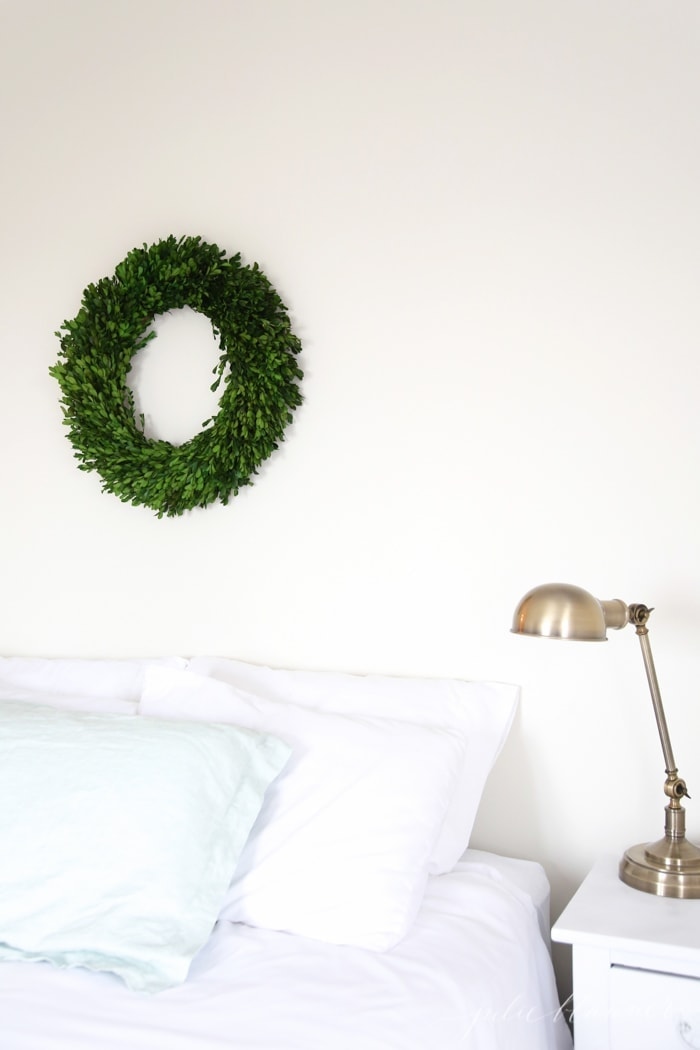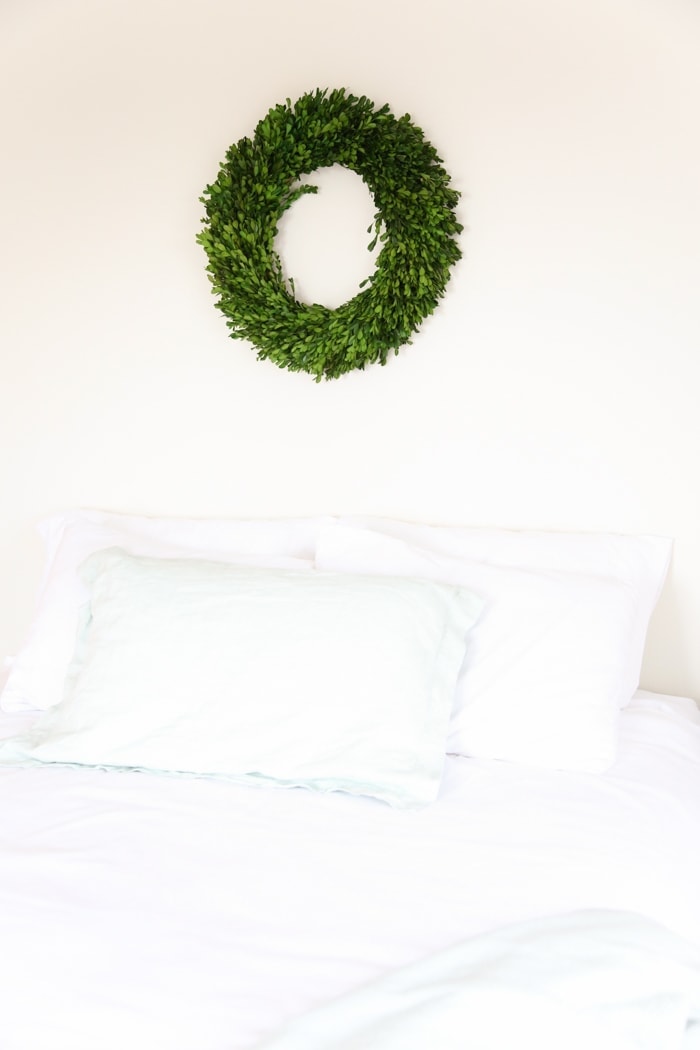 And finally, our bedroom. You can read more about our Christmas bedroom here.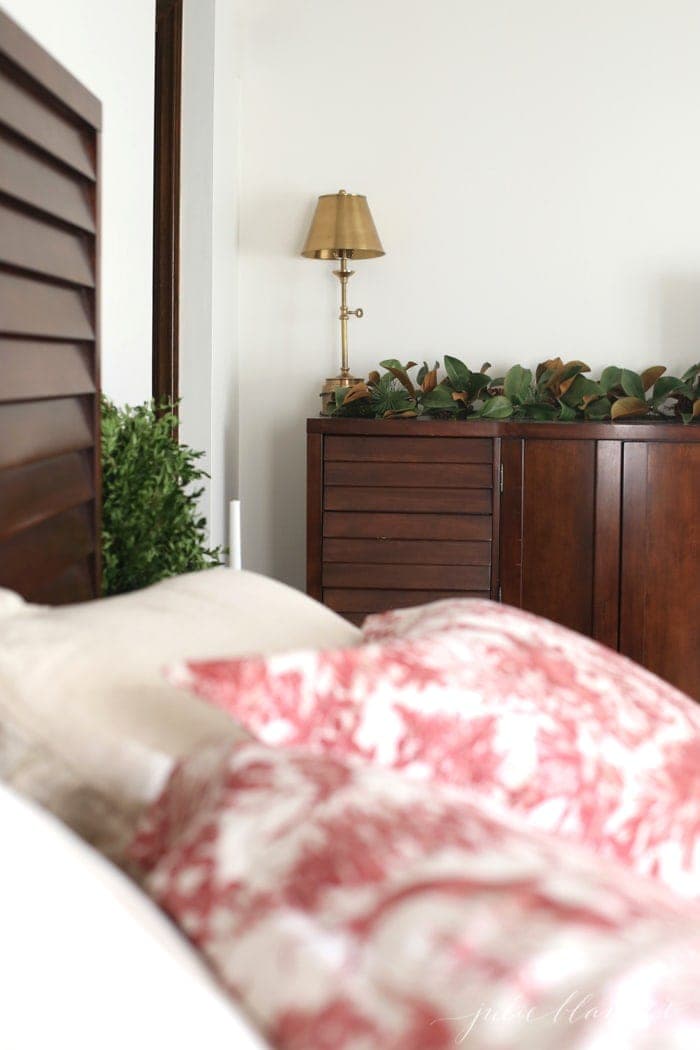 You'll also love these 30 Creative Christmas Ideas