Mulling Spices | Homemade Holiday Gift
Simple recipe for mulling spices that makes a beautiful homemade holiday gift.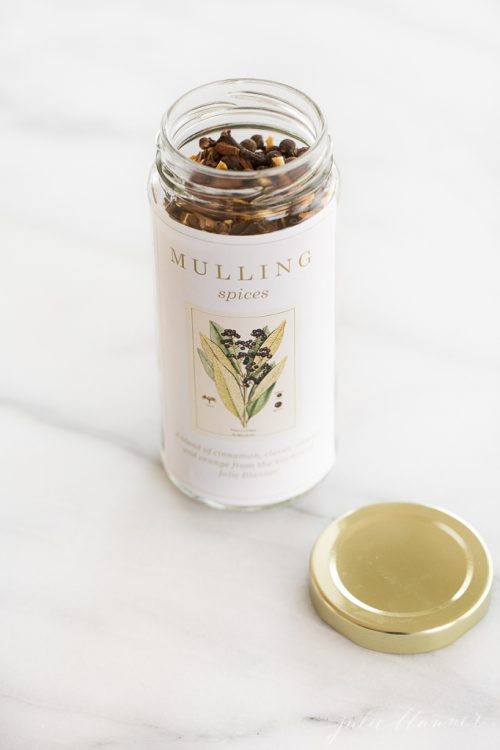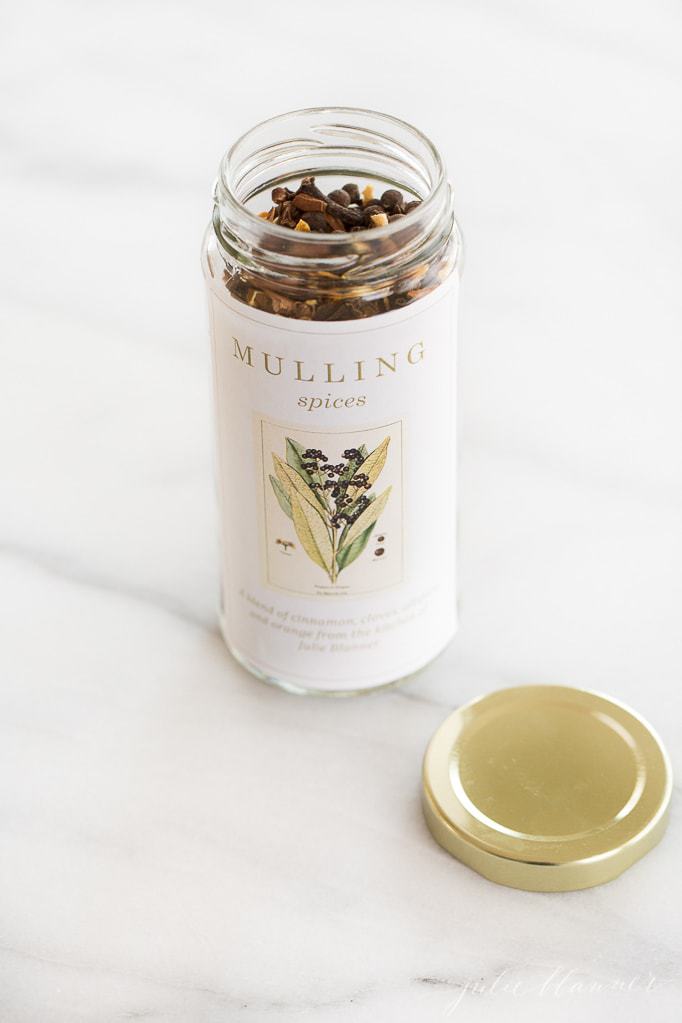 From September 1st until the first signs of spring, I enjoy mulled cider, mulled wine, syrup and stovetop potpourri. Come December, I love gifting. Not just any gift though, a thoughtfully curated gift basket or a homemade gift. Something from the heart, which often means something from the kitchen.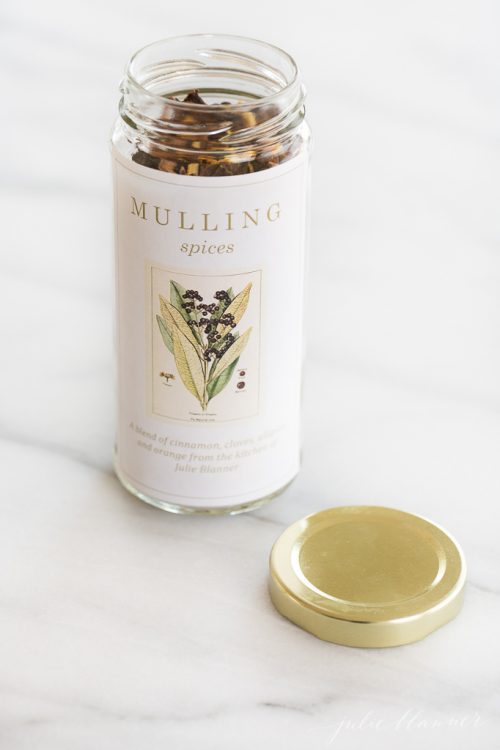 I created my favorite blend of mulling spices in an 8 ounce portion to share with friends and family along with a gift of free printable labels to make homemade gift giving even easier. Don't worry, I've eliminated my name and have made them slightly smaller to better fit the bottles without any fuss or bubbling.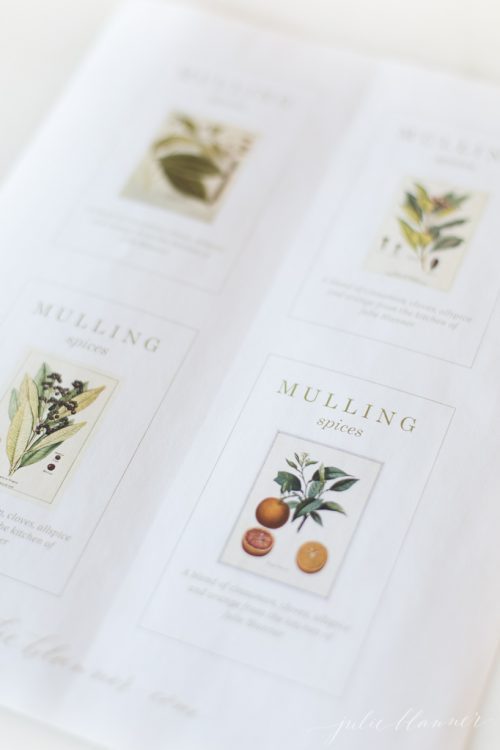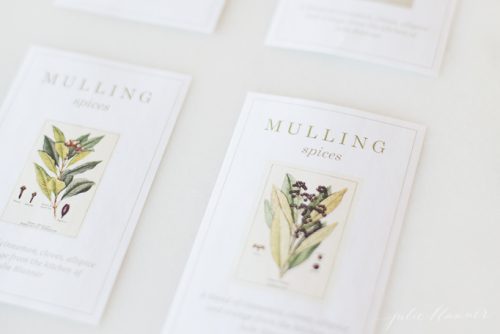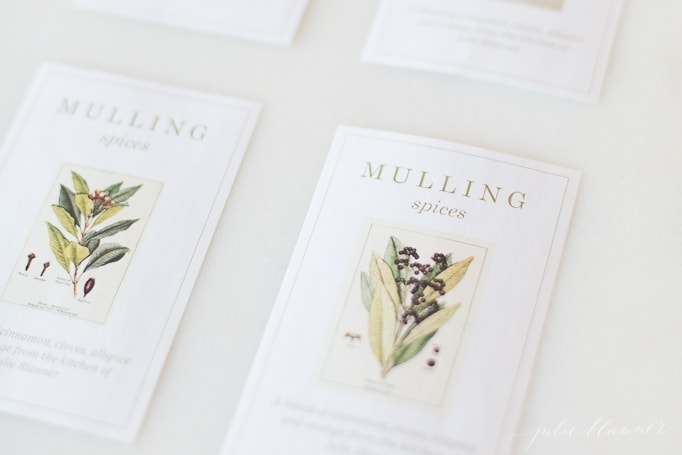 Rather than using labels in a specified size, I purchase these sticker sheets because they're easily customizable and you don't have to line everything up just right in the printer. They also make a great after school activity for the girls to cut and color their own stickers.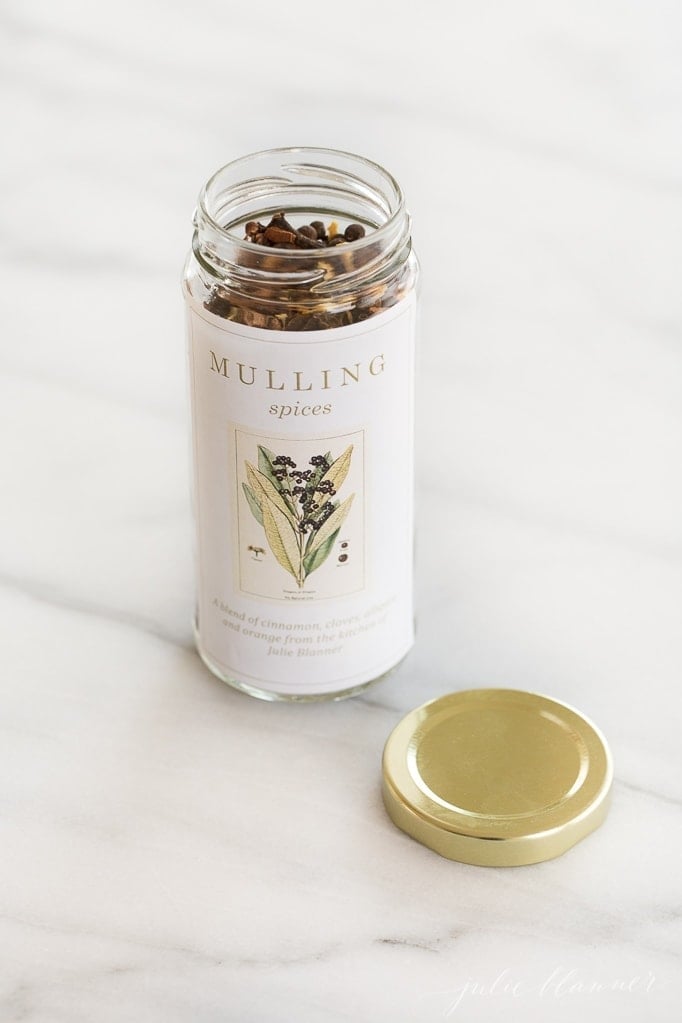 You can download the mulling spices label and directions here.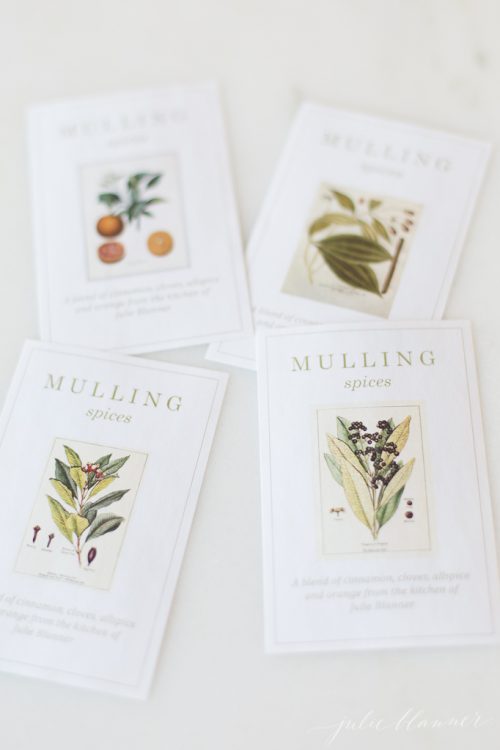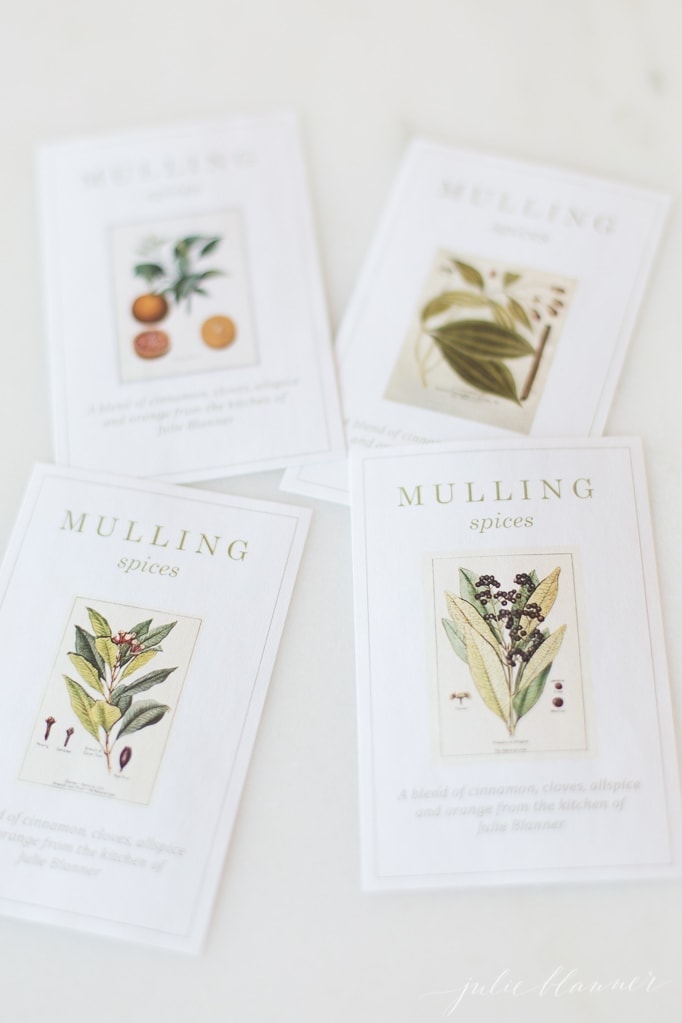 Mulling spices can be gifted alone or with a spice ball and bottle of wine or cider.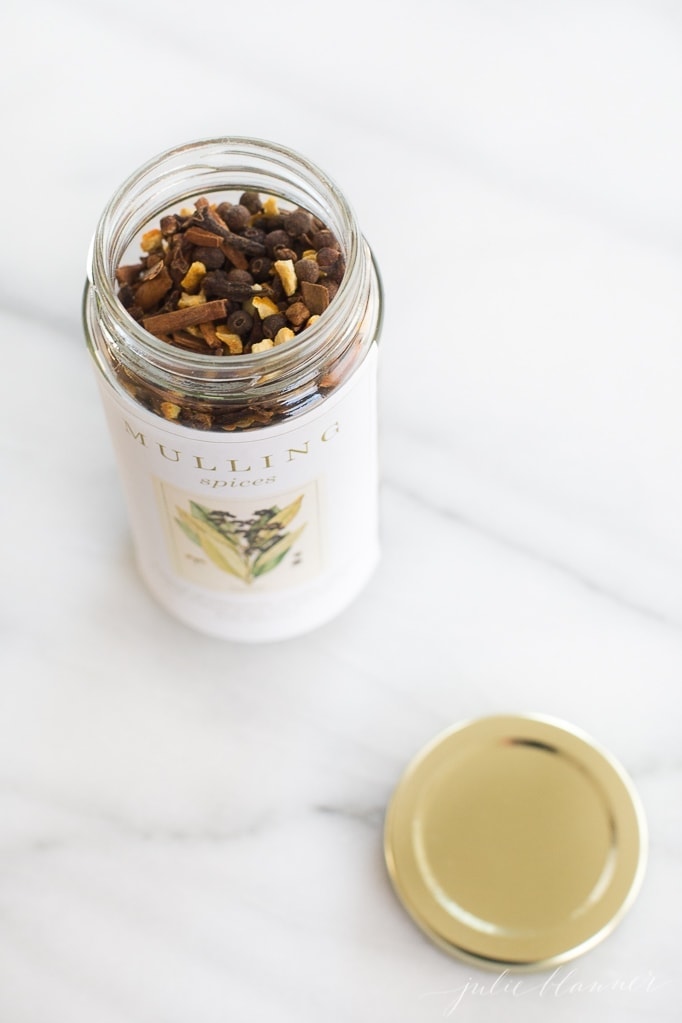 Mulling Spices | Homemade Holiday Gift
Ingredients
10 small cinnamon sticks
1/4 c allspice
1/4 c cloves
1/4 c orange peel
Directions
Using a meat pounder, crush cinnamon sticks into bits.
In a small bowl, mix cinnamon bits, allspice, cloves and orange peel and jar.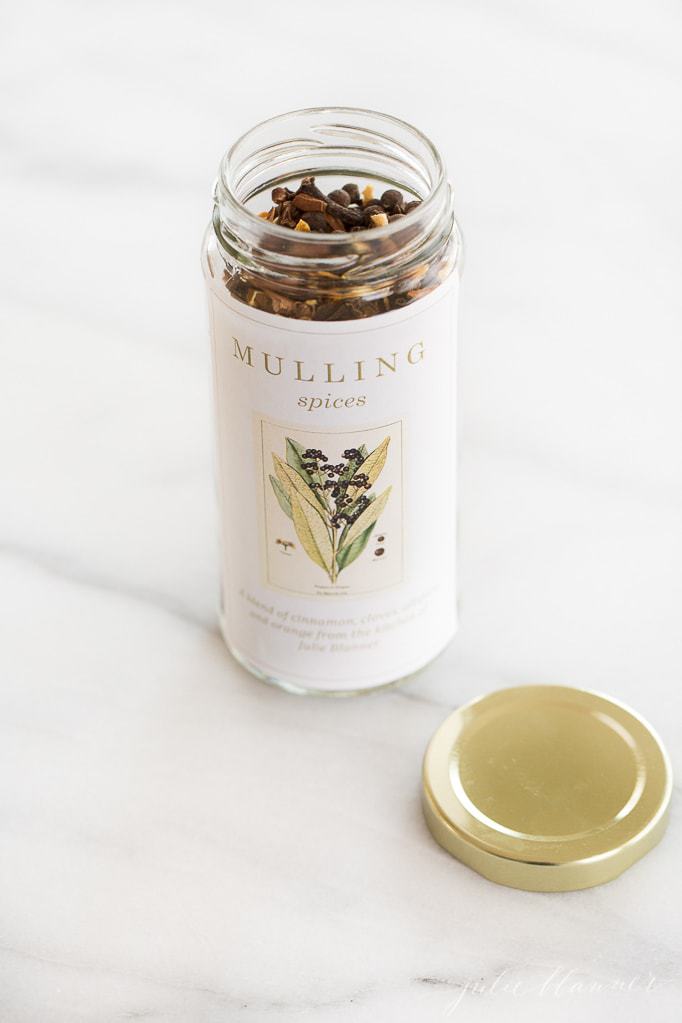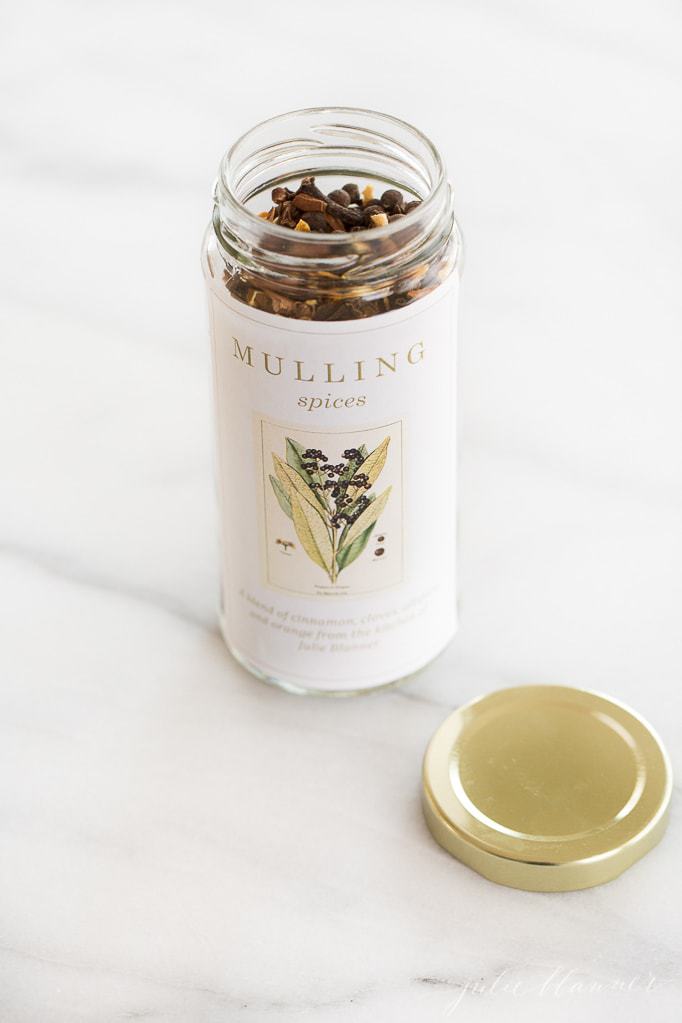 Loading nutrition data...
LET'S CONNECT!
instagram | newsletter | facebook | pinterest