A fragrant and luxurious sugar scrub made with staple ingredients in your kitchen! An easy and inexpensive sugar scrub recipe that's great for gift-giving or washing away the winter blues!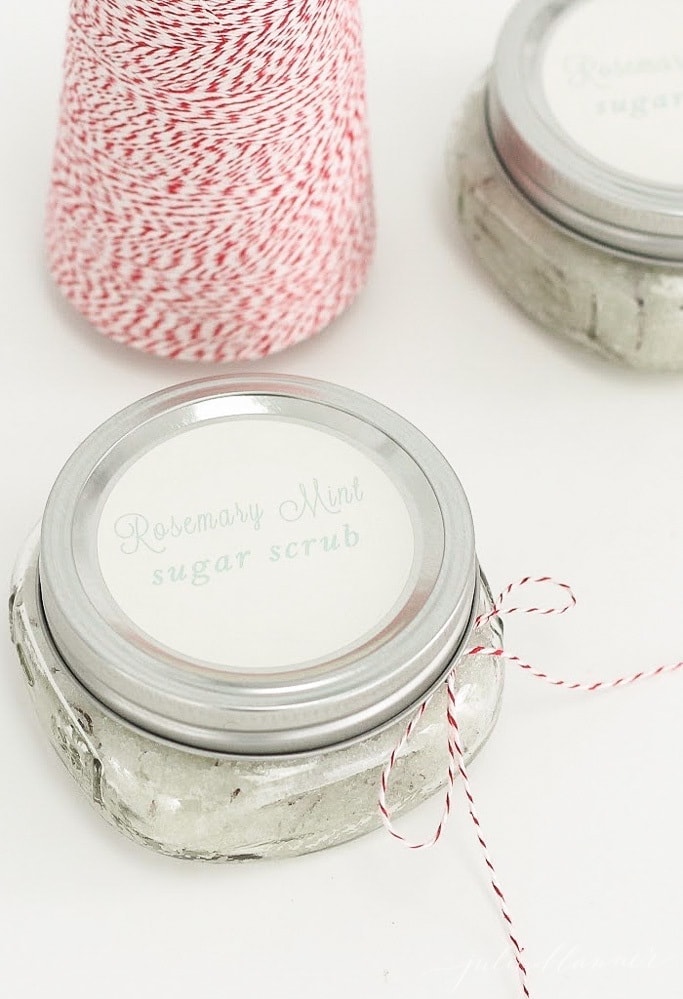 I've been making homemade sugar scrub for the last 20+ years. It's quick and easy, inexpensive and makes each shower feel like a day at the spa!
Sugar scrub is made with just a few staple ingredients and your favorite essential oils. You can even add herbs to it for a little added color, texture and fragrance!
It leaves your skin feeling silky smooth, washing away all the dead skin cells while sealing in moisture. It's a natural exfoliant!
You can use a sugar scrub on your body and feet! It can even be used on your lips! It's perfect for an at home pedicure and so much more! There's no need to purchase at the store when you can make it at home!
They make a beautiful gift as well!
Sugar Scrub Ingredients
Sugar – White granulated sugar is perfect for exfoliating dead skin cells. You can also use brown sugar!
Oil – Whatever oil you have on hand. Grapeseed oil is my favorite for scrubs, but you can also use olive oil or coconut oil.
Essential Oils – Use your favorite essential oils. This recipe calls for mint, but the options are endless! Orange, lavender, rose, chamomile and lemon are also favorites.
Optional: dried herbs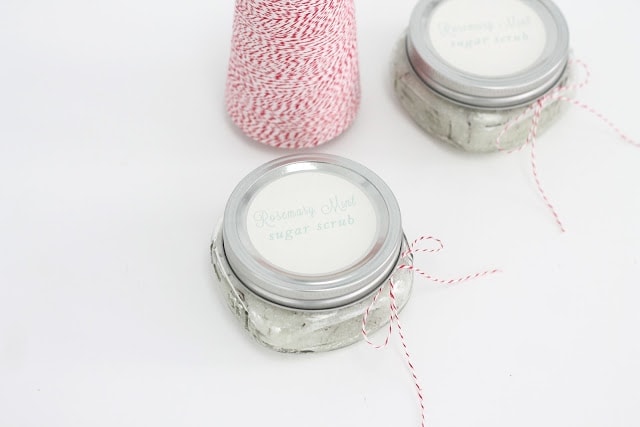 How to Make Sugar Scrub
Combine ingredients in a small mixing bowl.
Add essential oil to your preference.
Optional: Add dried herbs.
Store in an airtight container at room temperature until use.
When stored in an airtight container, a scrub will keep up to two months.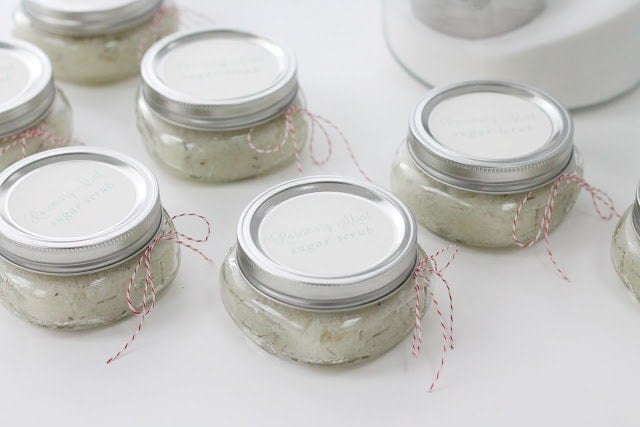 These make a wonderful gift for friends, teachers, neighbors and family! To gift simply tie a ribbon around your mason jar. You can also add a label.

Baker's twine always makes it feel festive. A single roll will last years and is just $8!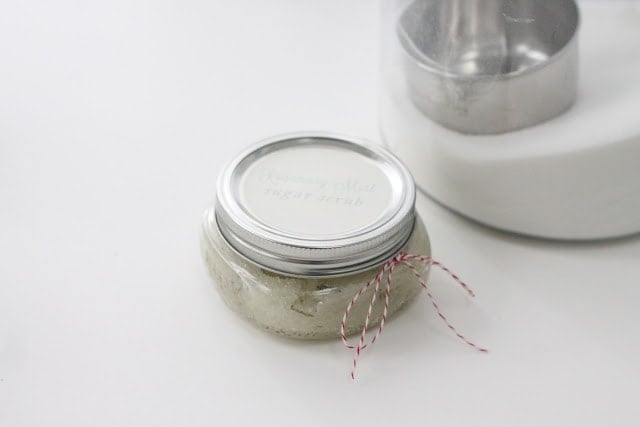 Containers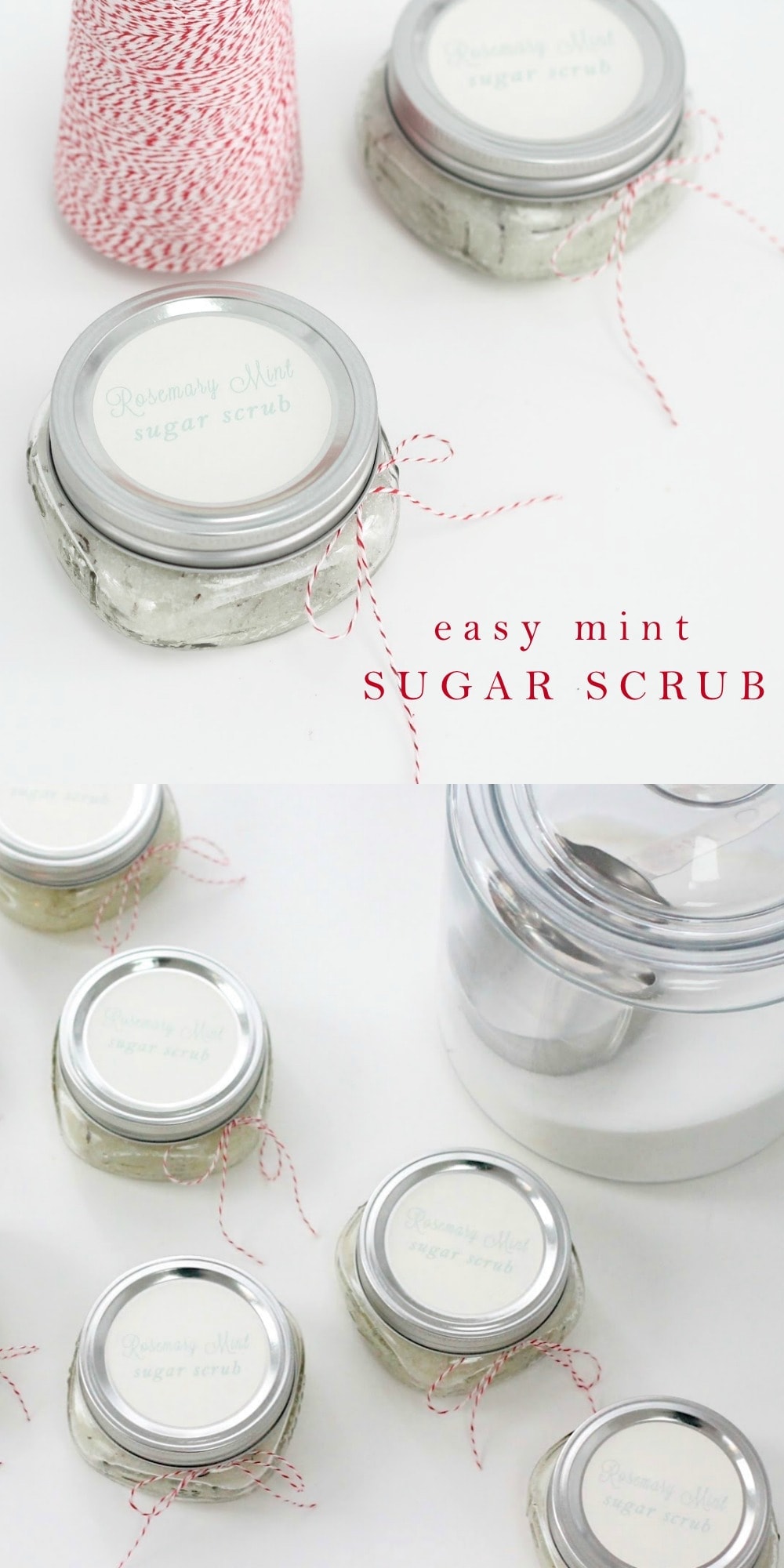 Want more? Get my best ideas delivered directly to your inbox and connect on Instagram Facebook and Pinterest!