Free printable Christmas gift tags – beautiful holiday gift tags you can print last minute at home. These Christmas tags are an affordable, personalized touch to any gift!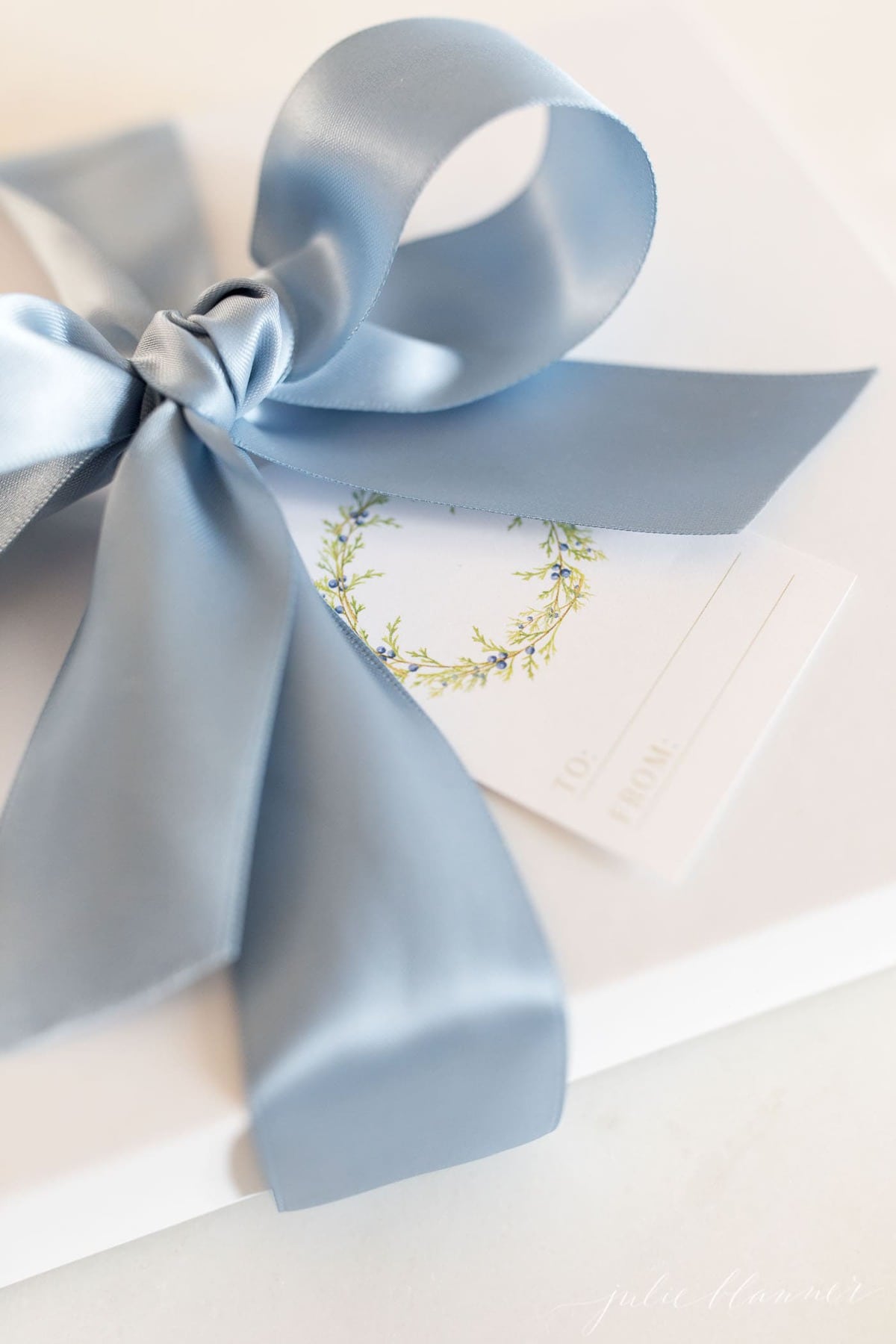 Originally published Dec 19, 2018.
I hope your philosophy is better late than never because I'm always running behind. I've been meaning to share these Christmas gift tags with you all month, but finally tended to our gift wrapping today.
I love sharing beautiful printable items with you- don't forget to check out my printable baking essentials list, as well as the pretty recipe cards that match these tags! Looking for an inexpensive touch of holiday decor? Don't miss this pretty printable Christmas tree art!
Printable Christmas Gift Tags
These are perfect for your last minute gift wrapping. In fact, they're such a pretty, personalized touch that the gift recipient will never know you threw that gift together so quickly.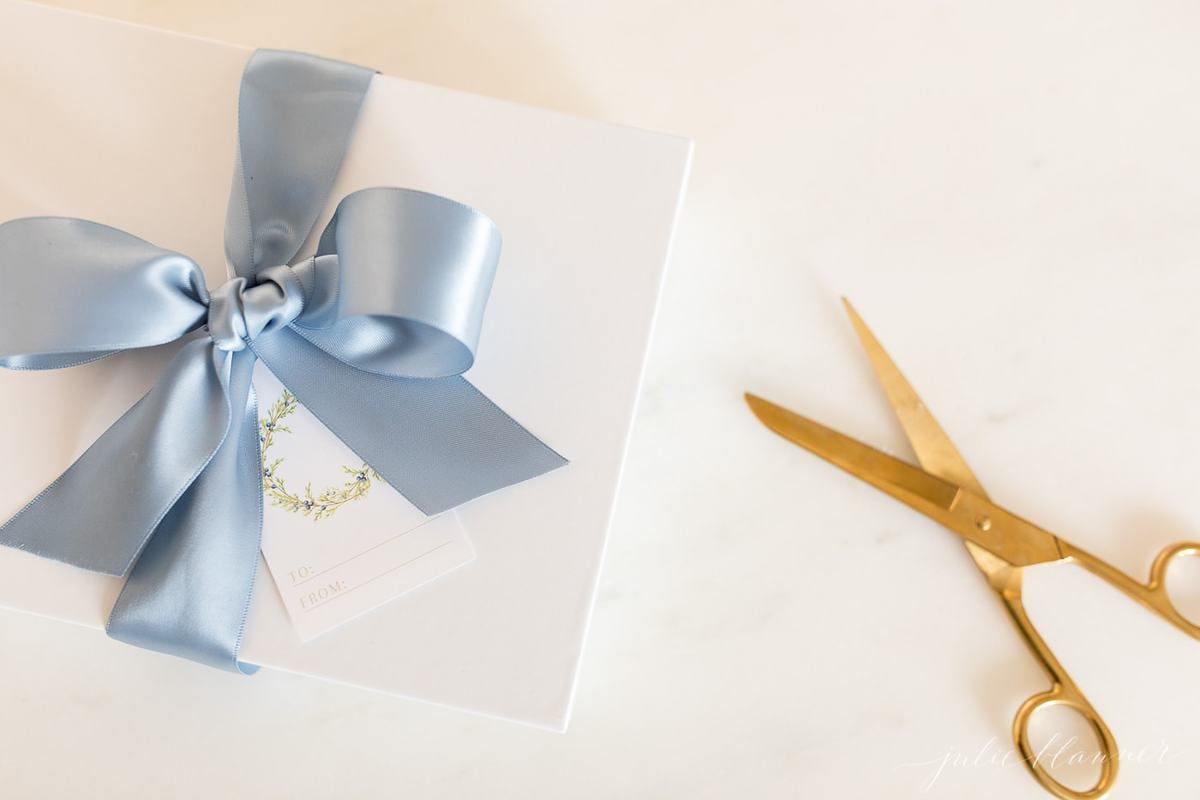 I created free printable Christmas gift tags to make gift wrapping a little easier for you this year. With a little sprig of juniper these printable holiday gift tags make a pretty package.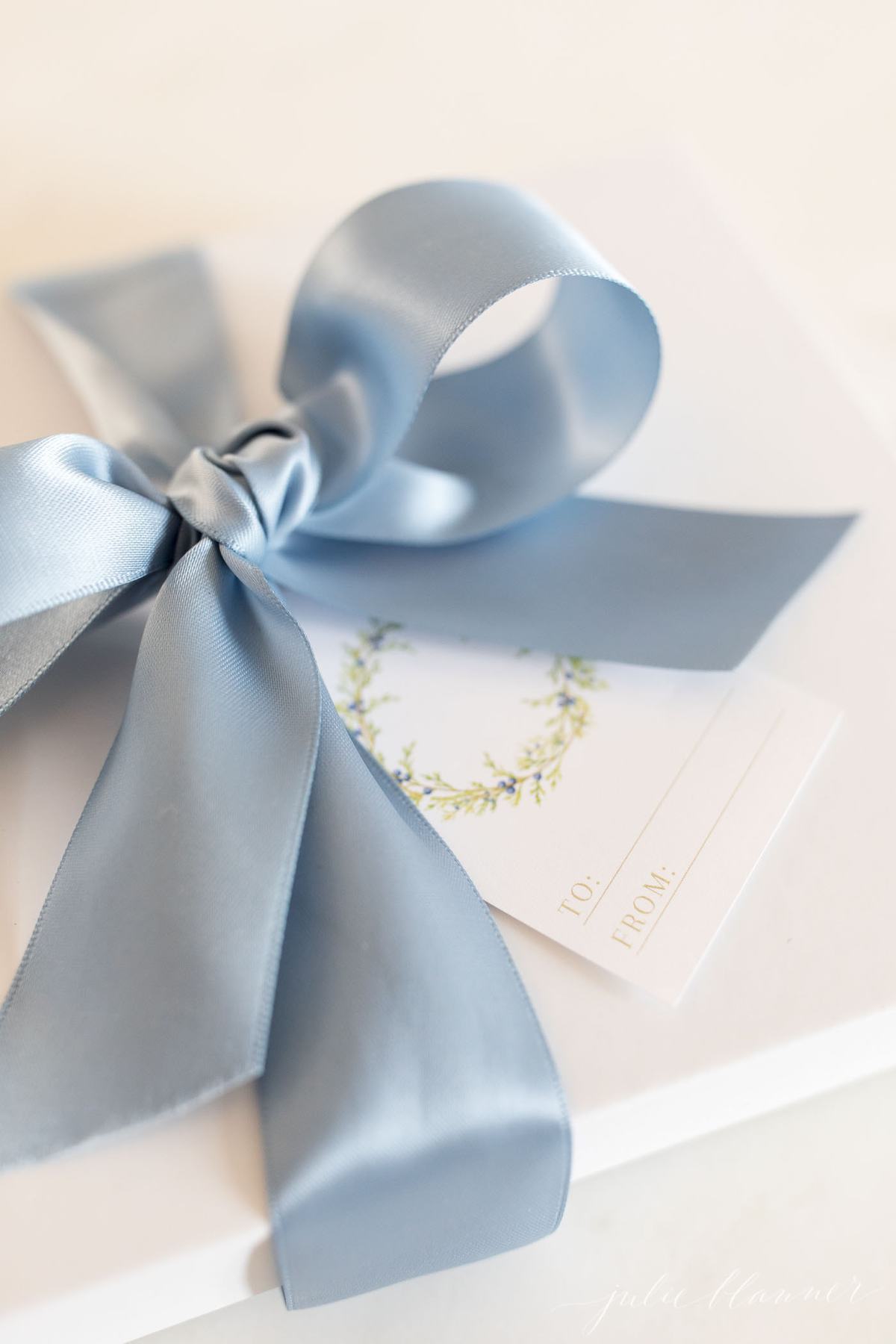 Free Printable Christmas Tags
These gift tags will save you both time and money. If you're anything like me you will find these at 11pm on Christmas Eve as you prepare to wrap your packages and print them in a pinch. Either way, I hope you enjoy them, too!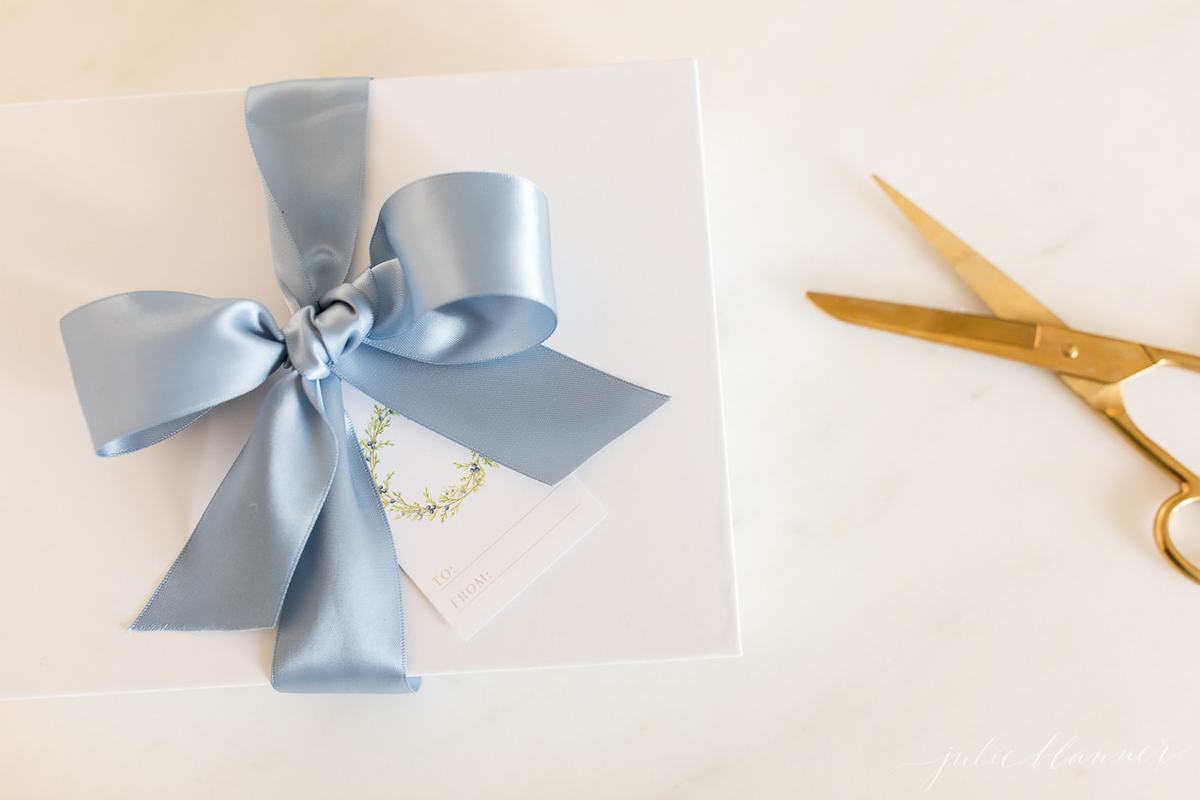 Love charming, inexpensive holiday decor as much as we do? Check out this pretty Pinecone Centerpiece for more inspiration!
Truly these are all encompassing holiday gift tags – even for New Year's! They're a great addition to any gift, including hostess gifts and can be used all winter long. You can use them on any of my handmade gifts.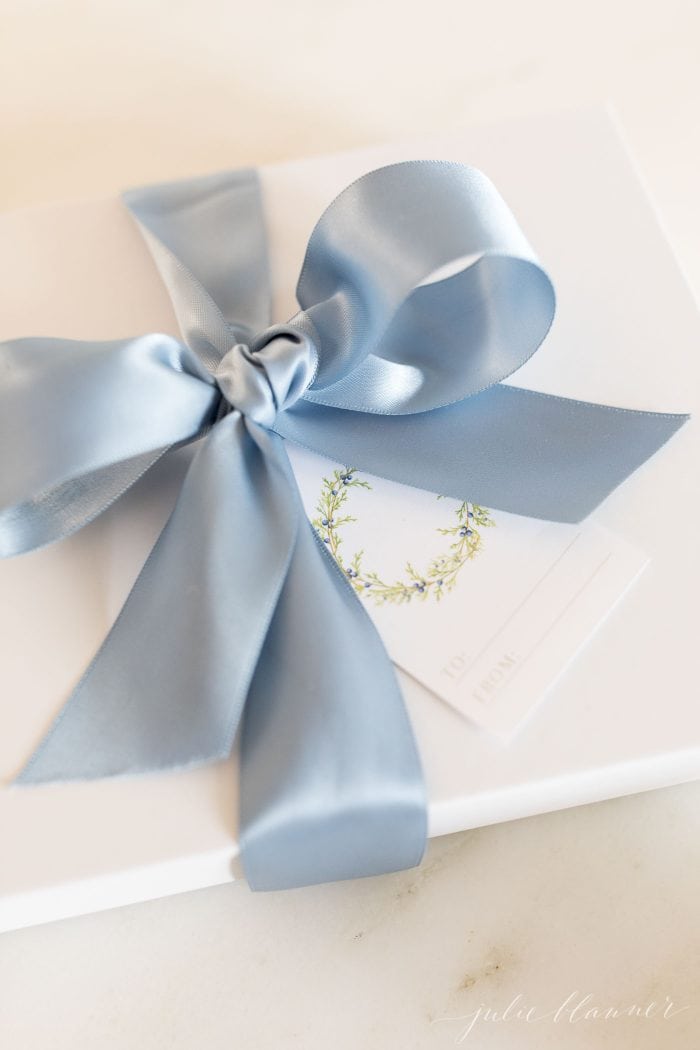 These free printable gift tags pair well with a sprig of juniper or can be used on their own secured with ribbon. I tend to keep my gift wrap simple using items we already have on hand (or in our backyard).
Where to Use Your Christmas Tags
These pretty printable tags work for a variety of gifts for the holidays! Consider them in the following gifting situations:
A traditionally wrapped gift box
Bottle of wine
Homemade Baked Goods! Learn how to package cookies here, and find my most popular Christmas baked gift right here- homemade cinnamon bread!
Attach to a gift card- the ultimate last minute gift that everyone appreciates!
Add to a bag of candy for teachers or admin staff at school.
Gifts from Santa! Yes, sometimes the big guy is a last minute wrapper, too. These pretty gift tags are an easy way to add a little festive flair to a midnight wrapping session.
Add to a ribbon around a bouquet of flowers for a special personalized touch. Learn how to be your own florist right here!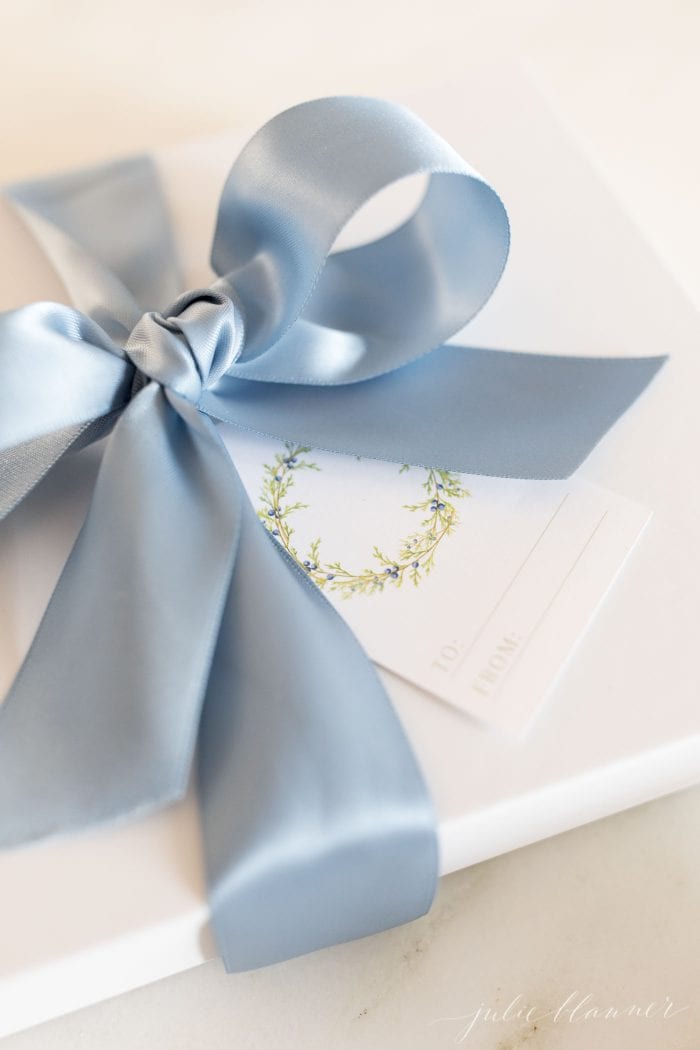 I recommend you print these on card stock, but any paper will do. These Christmas gift tags can be printed in black and white or color – your preference (or printer capability!)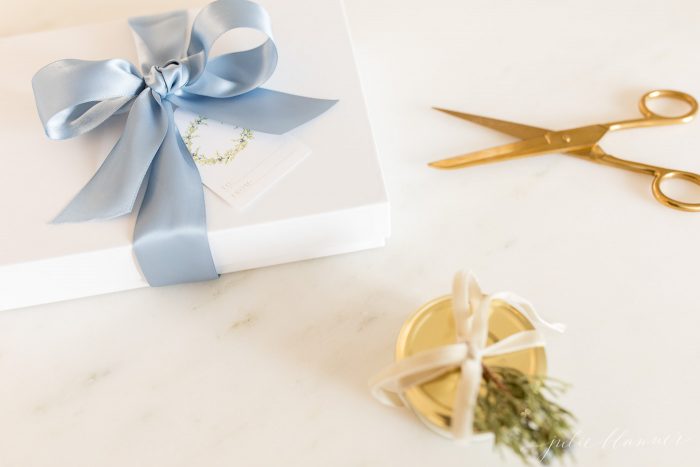 These tags work beautifully for Advent gifts as well – check out our charming Wooden Advent Calendar!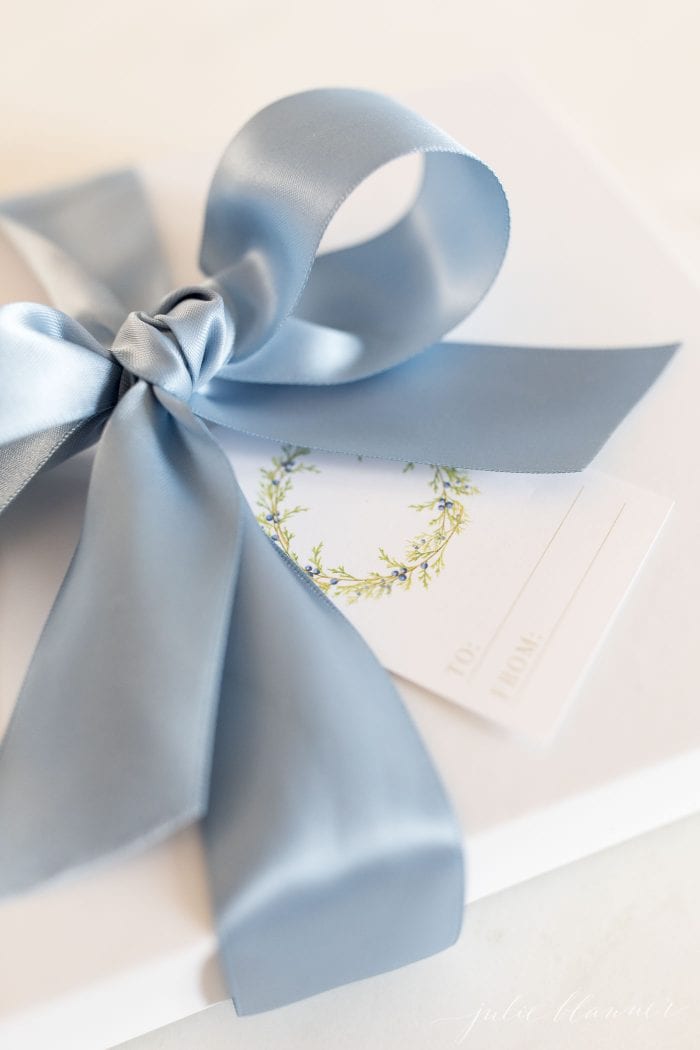 How to Use Your Christmas Gift Tags
Looking for hostess gifts for the holiday season? Check out my Thoughtful Hostess Gifts!
You'll Also Love these Printable Gift Tags and Gifts