Let's learn about the best cheeses for tacos – we're going to take your taco night up a few notches! Upgrade your traditional taco cheese with a fabulous new Mexican cheese or a fun, fresh new blend of the classics.
Tacos are never boring, but switching things up can keep it interesting! Find the most delicious options for the best cheese for tacos in this complete round-up guide.
In just a few minutes, you'll know exactly where to head at your local grocery, and you'll impress the fam with knowledge about a few lesser-known cheeses!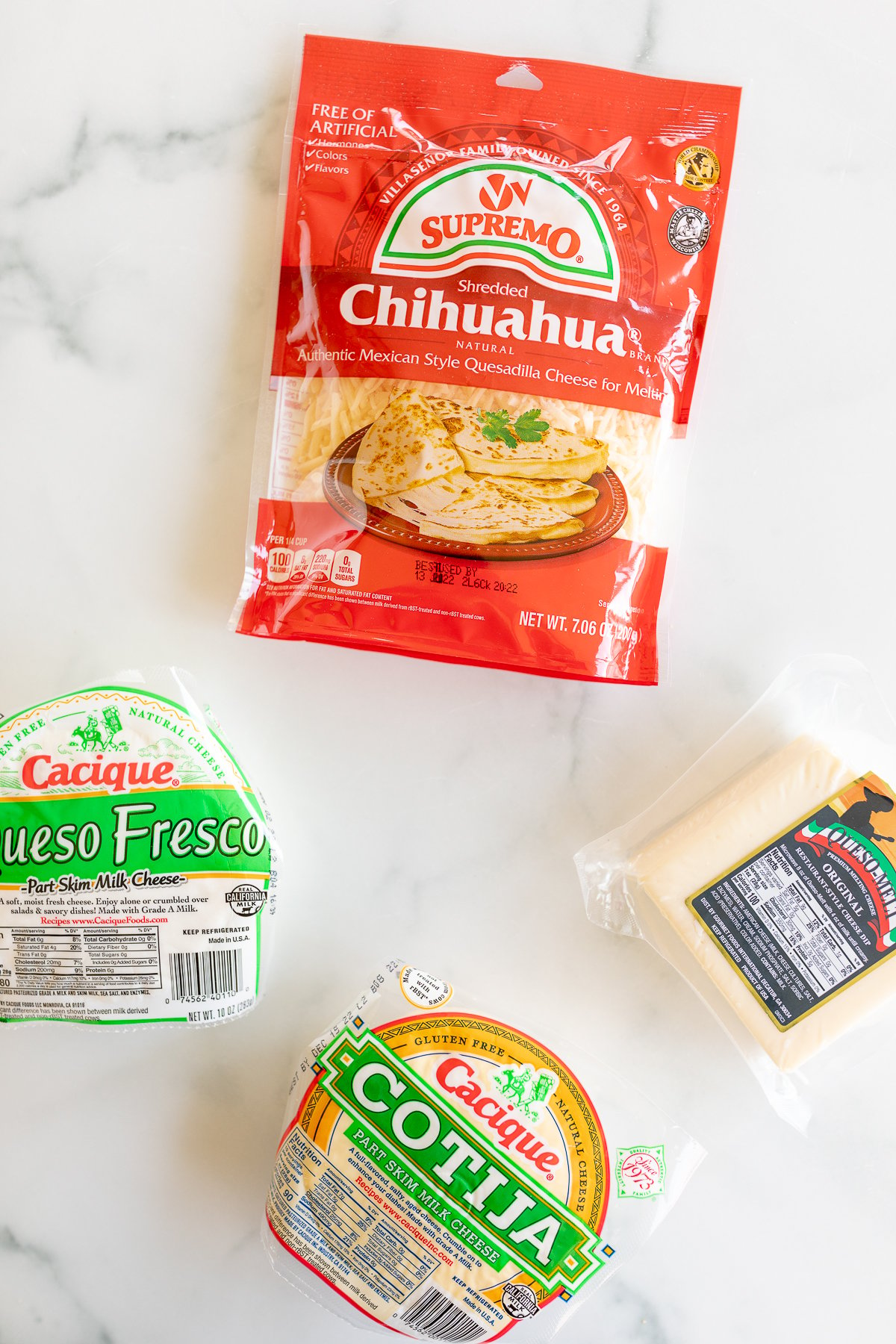 Yes, it's true… we've been on a taco kick lately. We're approaching Cinco de Mayo of course, but honestly we can never get enough around here.
There's just something about the simplicity of this classic meal that keeps us coming back for more! There are always new ways to switch things up and take them in a new direction.
Just recently, we've shared our favorite veggie tacos, portobello mushroom tacos, street tacos, and even a complete guide to taco toppings! Get your complete Cinco de Mayo menu and the Side Dishes for Tacos for a fiesta here.
When I was working on our guide to the best taco toppings for a taco bar, I realized that Mexican cheese is an area where I get a lot of questions. While we always love a classic cheddar cheese or a Mexican cheese blend, there are so many delicious options for cheese for tacos that we've never really discussed!
So today, we're taking a quick dive into Mexican cheeses for your tacos. Let's learn together! Use the drop down Table of Contents menu to navigate this post with ease.
Best Cheeses for Tacos
It's hard to imagine many Tex Mex dishes without that layer of creamy, melty cheese, right? Enchiladas, chicken tacos, my favorite beef tacos (fine… all the tacos).
I love this cilantro lime salad dressing and cilantro chicken for a flavorful but low carb lunch. It just wouldn't be the same without a little freshly shredded Mexican cheese on top!
However, once I realized that I could branch out and try more traditional (but easily available) Mexican cheese options, it opened up a whole new world! We don't need to shred a block of classic cheddar for tacos – there are dozens of Mexican cheese varieties out there just waiting for you!
There are options to suit every palate. Fresh cheeses, aged cheeses, creamy options and crumbly options. Next time you head to the grocer, shop with confidence with a few of these suggestions for Mexican cheeses to try for your next taco night!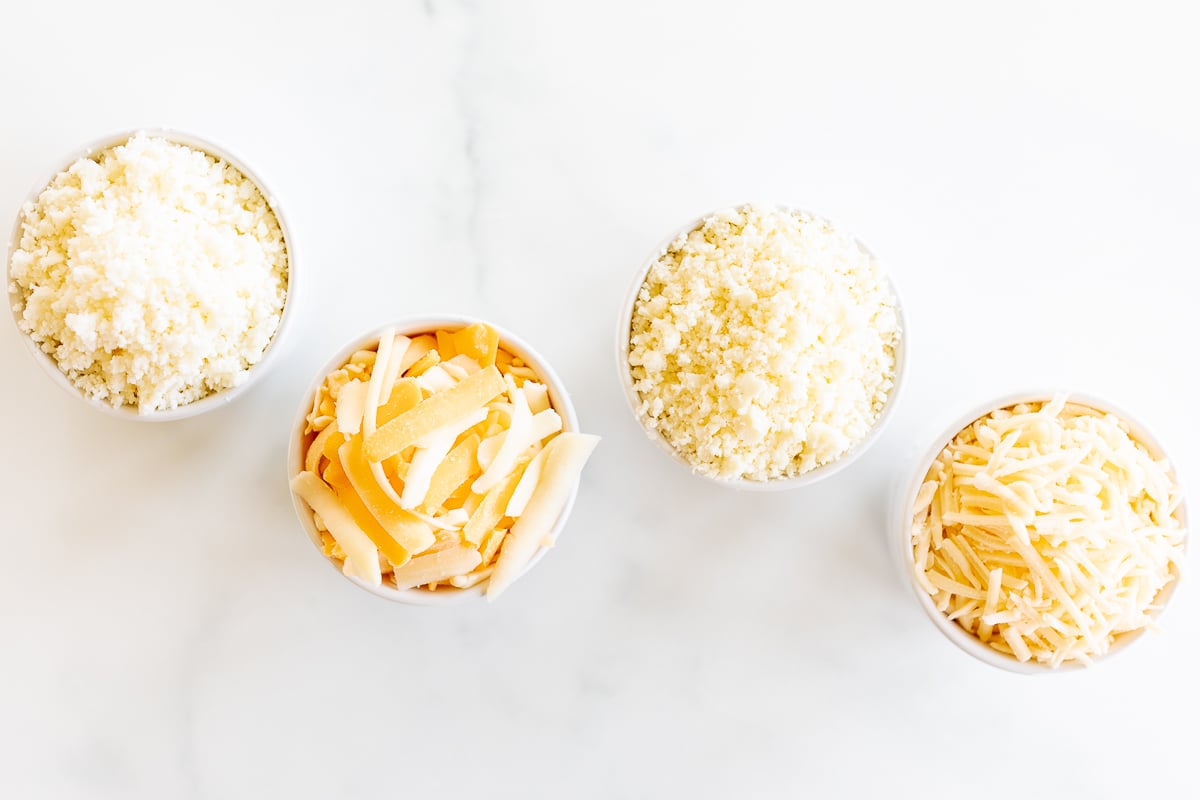 Mexican Cheese
Call it cheese or call it queso, as it's called in Spanish. It's pronounced kay-so in case you're wondering!
While there are many Mexican cheese varieties to choose from – especially if you head to a local Mexican grocer – here are a few popular choices (available at most traditional grocery stores) to help you get started.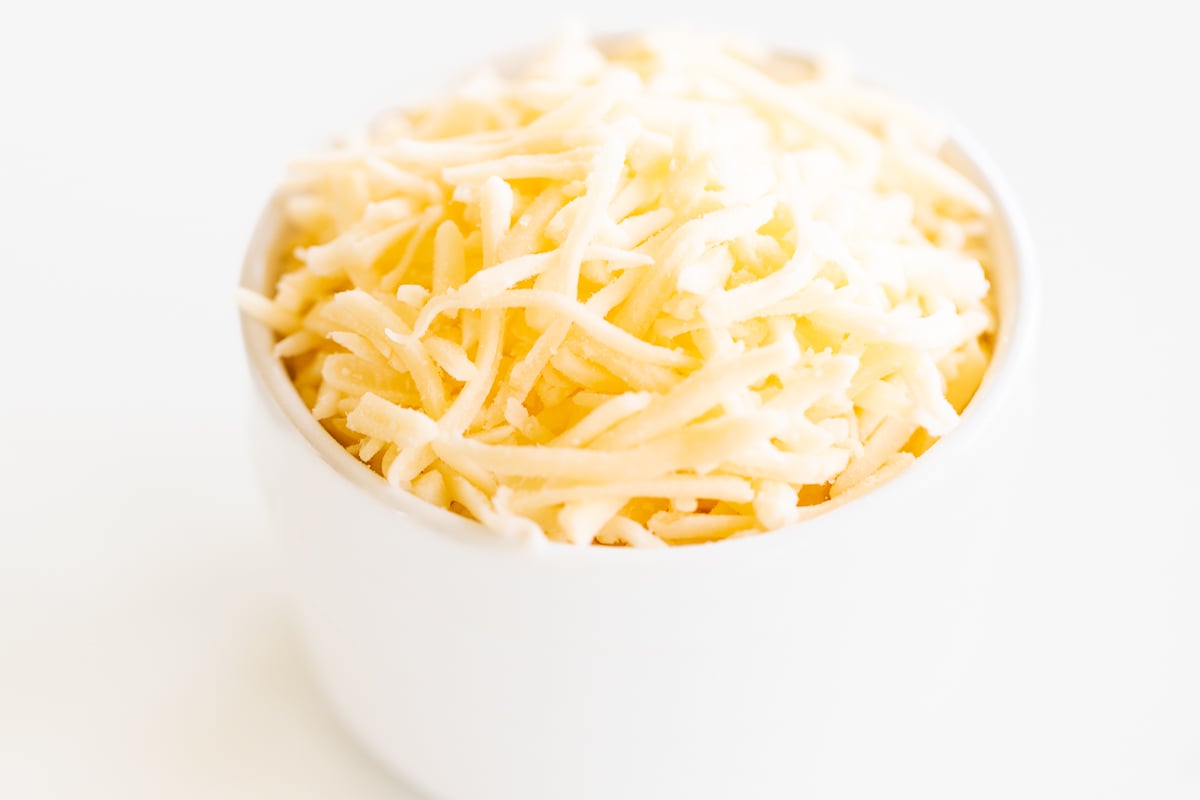 Looking for even more Mexican cheese options? Consider Queso crema, Requesón, Manchego, and Asadero.
More of the Best Cheeses for Tacos
It doesn't have to be a super traditional Mexican cheese to make it an excellent taco topping!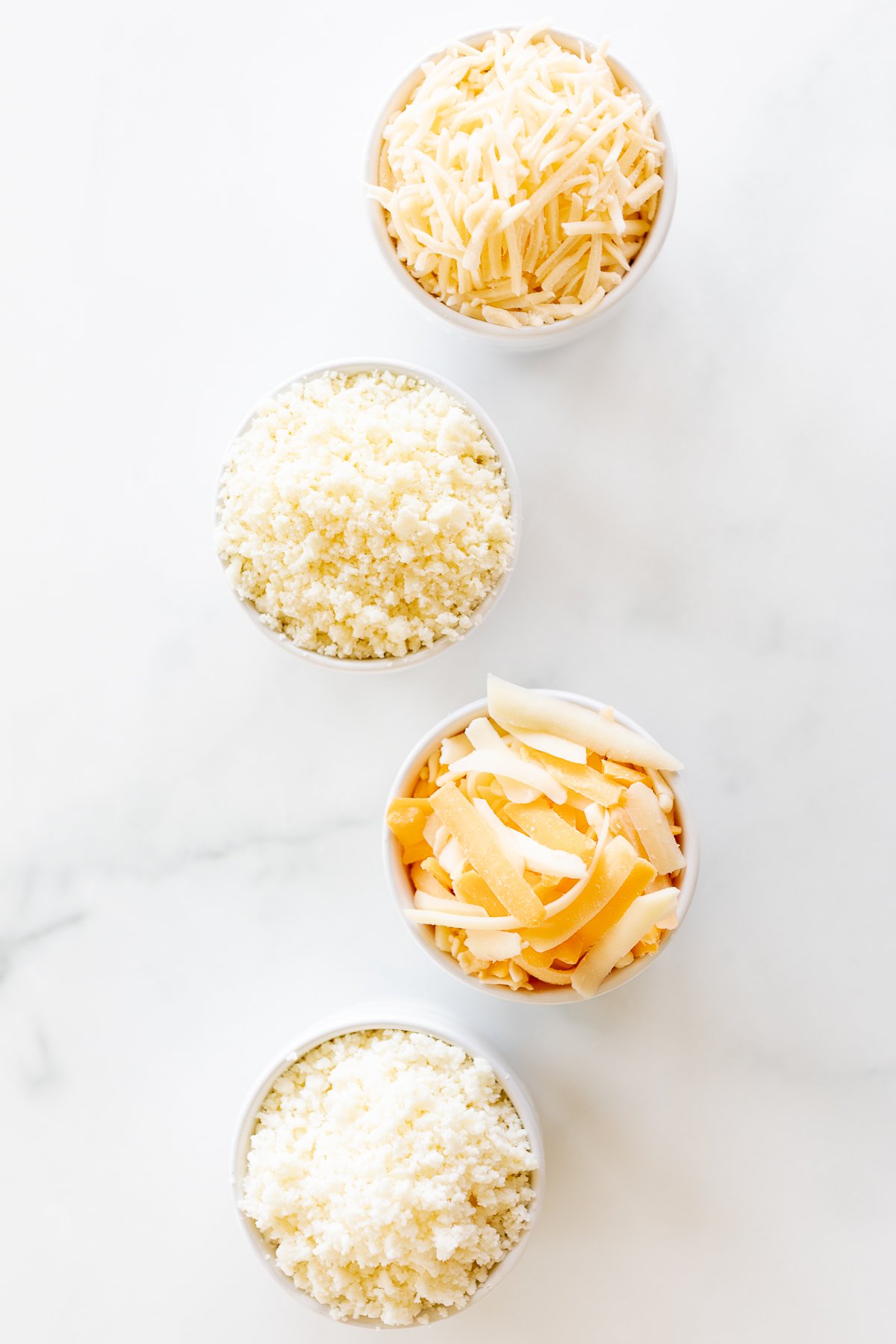 Where to Use these Cheeses
Use my favorite homemade taco seasoning for any of your favorite taco fillings. Here's a few excellent ideas to get you started!
More Serving Suggestions
I have so many other delicious ideas for where to use your newfound knowledge of Mexican cheeses!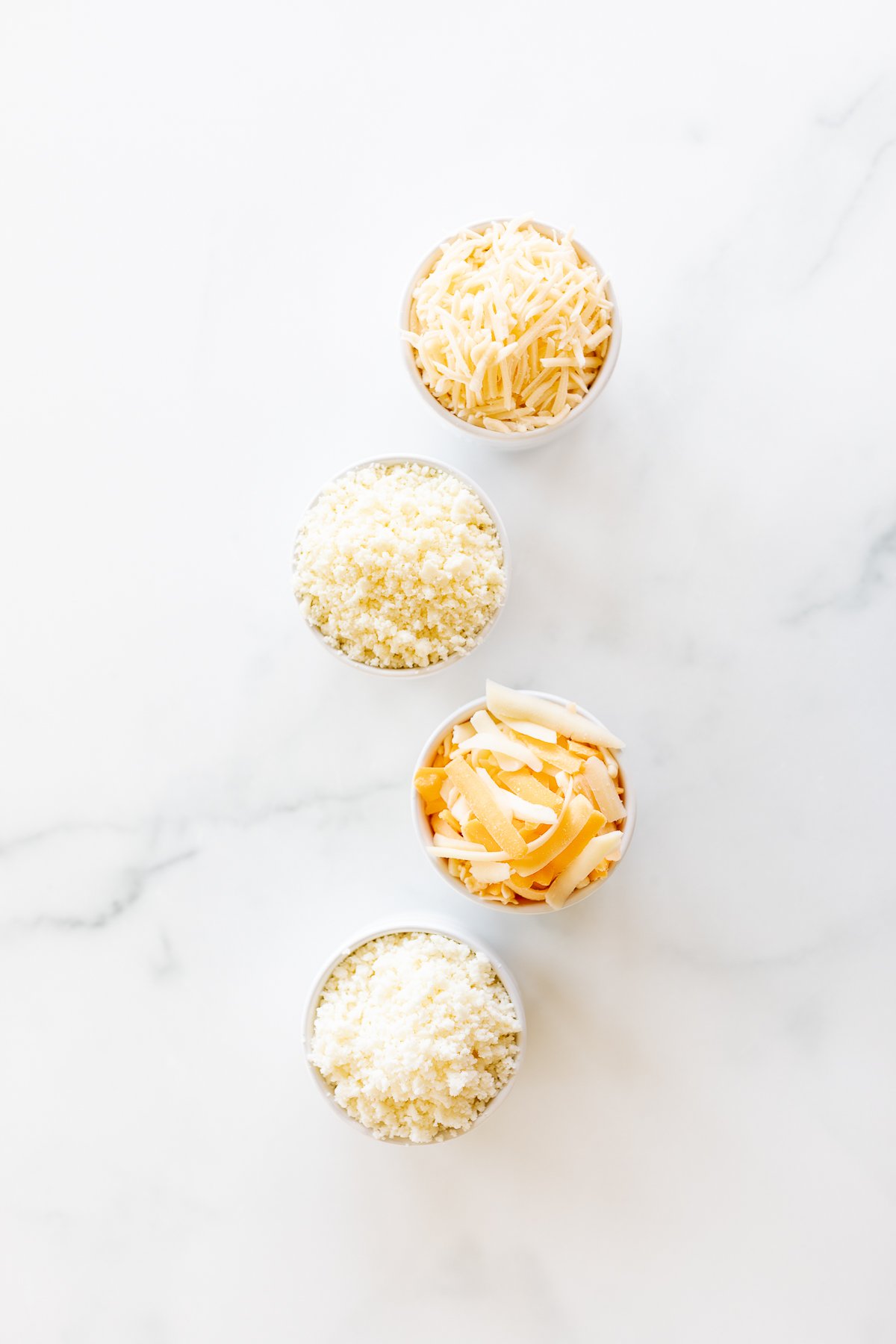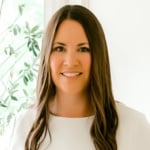 Tips
If possible, always shred your cheese fresh. Here's my favorite cheese grater block – it makes it so easy! It's worth this extra step if you can make the time. Learn all my best tips for How to Grate Cheese here.
Setting up a taco bar? Label your cheeses so guests know what they're getting!
These salsa recipes are excellent additions to your tacos, too.
Serve a fabulous margarita with your fiesta dinner!
Learn about the Best Tequila for Margaritas here.
These Stainless Steel Taco Holders make topping and serving easy and will help your taco shells hold plenty of fresh cheese.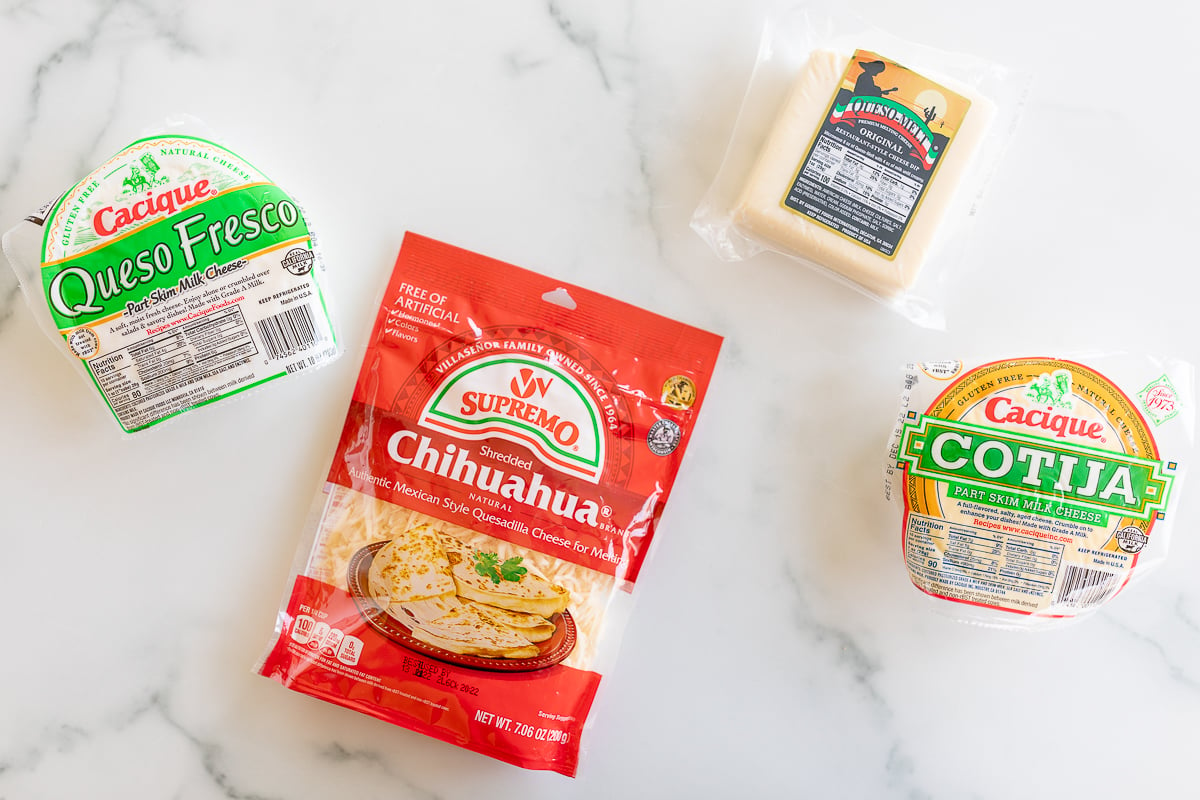 Frequently Asked Questions
What kind of cheese do Mexican restaurants use on tacos?
Street tacos often don't have any cheese at all! However, Tex Mex style tacos are often topped with Cotija, which is a salty, crumbly cheese that slightly resembles Parmesan in flavor.
What cheese do Mexican restaurants use in quesadillas?
They often use a classic chihuahua cheese, also called a melting quesadilla cheese. Another popular cheese for quesadillas is oaxaca, which melts much like mozzarella.
What is the best Mexican melting cheese?
Try asadero or oaxaca for great melting options!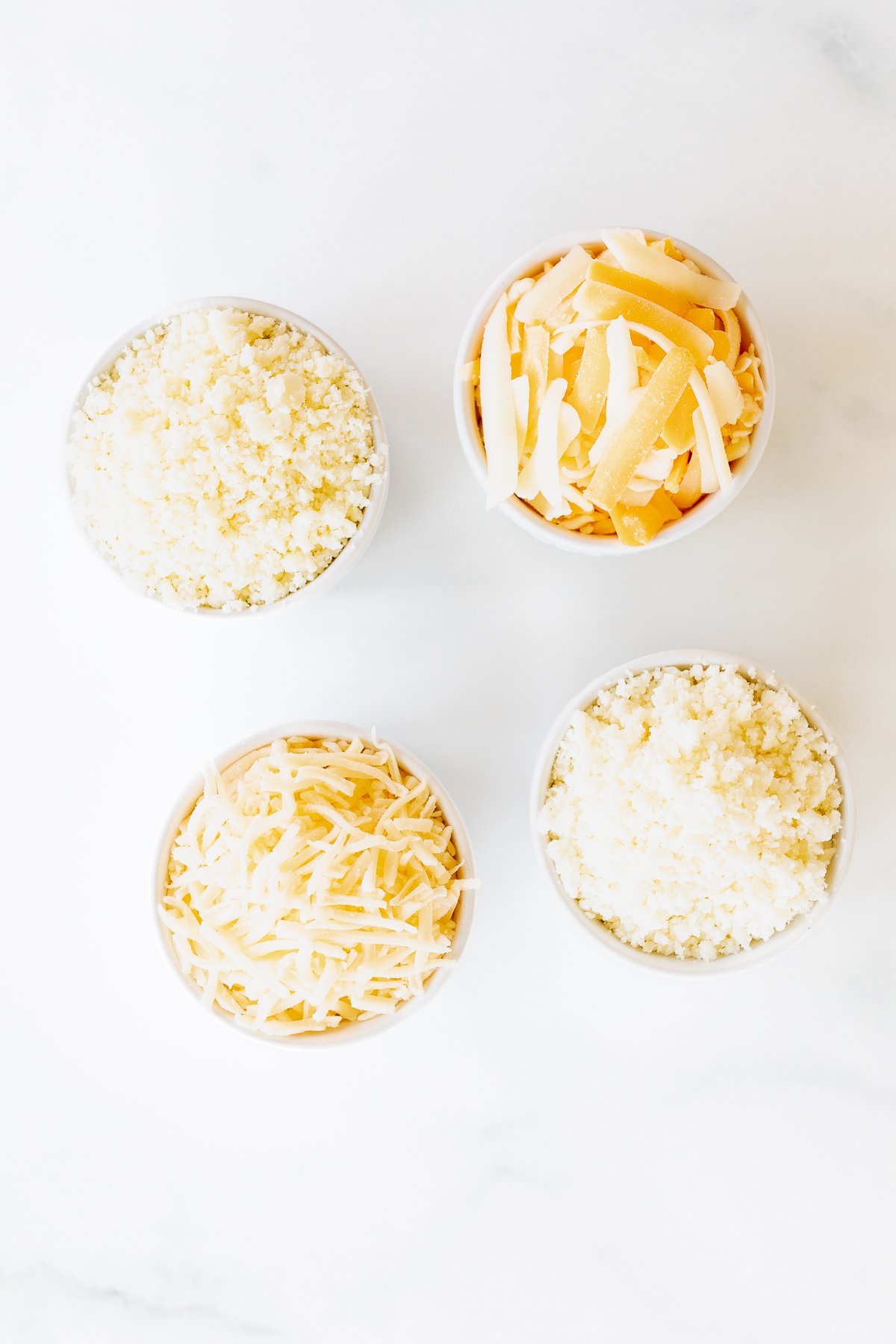 I'd love to hear from you! Are you a fan of these Mexican cheese options?