In a pinch? Learn how to make buttermilk with staple ingredients!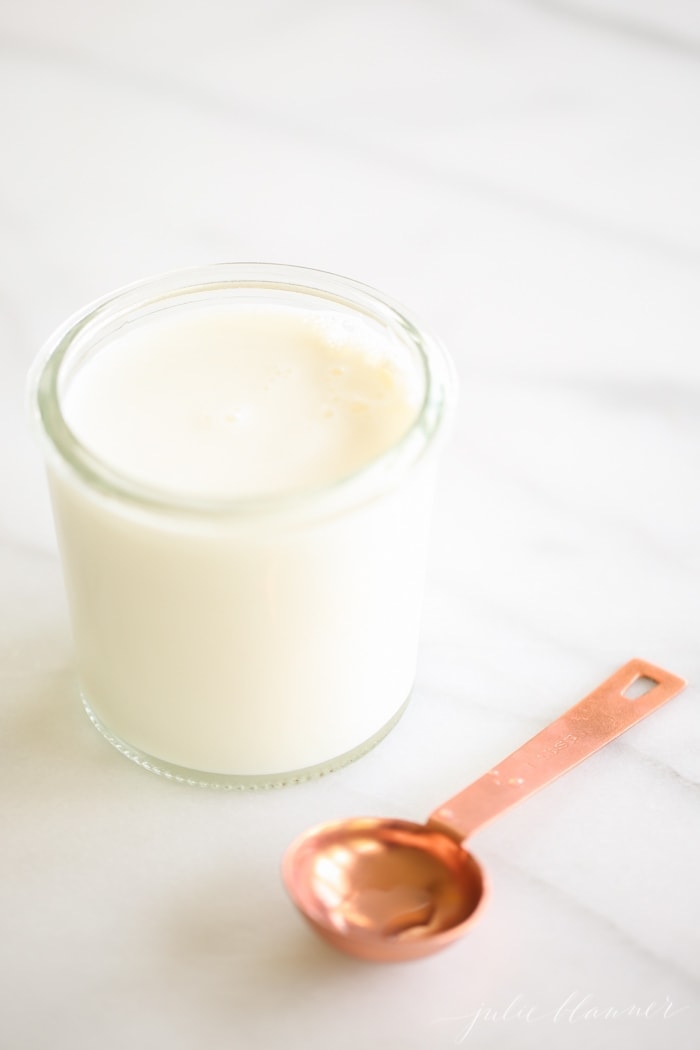 You know that moment when you are really excited to make something you have an out-of-control craving for, only to find out that you're missing one of the ingredients?
Years ago, I was standing in my tiny galley kitchen having my friend Kathy over for lunch and I realized that I didn't have buttermilk to make the salad dressing I had planned. I panicked, knowing she was en route from over 30 minutes away because I really didn't have any backup for lunch.
I love cooking fresh, but sometimes that means I find myself without options when I need them most. I called her and asked her to pick up buttermilk on the way over. She laughed at me and said "do you have milk and lemon juice" and of course I responded "yes".
She then let me in on a little secret – you can make your own buttermilk. Yes! So, how do you make buttermilk? Keep reading…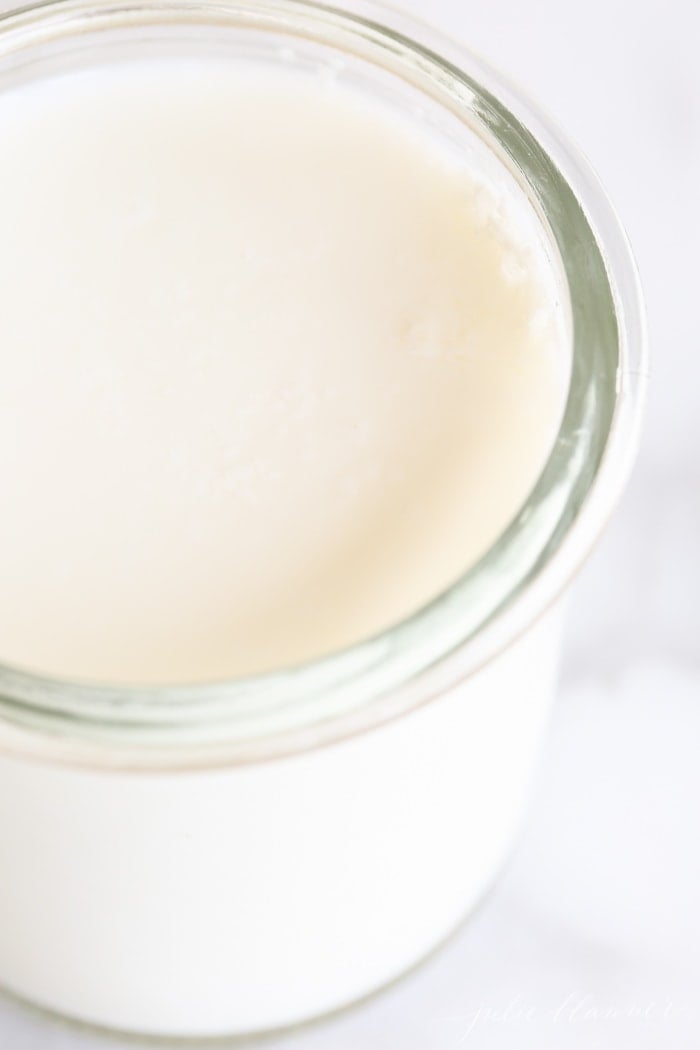 I love secrets. Like the secret ingredient in Aunt Mildred's fruit salad or the secret to saving money while shopping for your home, but this little secret saves me time and money. You can save $3 purchasing a half gallon of buttermilk that I won't use and an extra trip to the grocery store, because who remembers buttermilk? Clearly not me.
When I learned how to make buttermilk, I started experimenting with salad dressings, like this homemade ranch dressing, whipping up some extra delicious pancakes and soaking chicken breasts in it just before they bake. Who knew. Well, maybe you did, but the was one trick Grandma didn't teach me. It's is easy as 1-2-yep, that's it. Not even 3. Not even 3 ingredients, not even 3 steps.
This buttermilk recipe consists of just 2 ingredients – milk and lemon juice!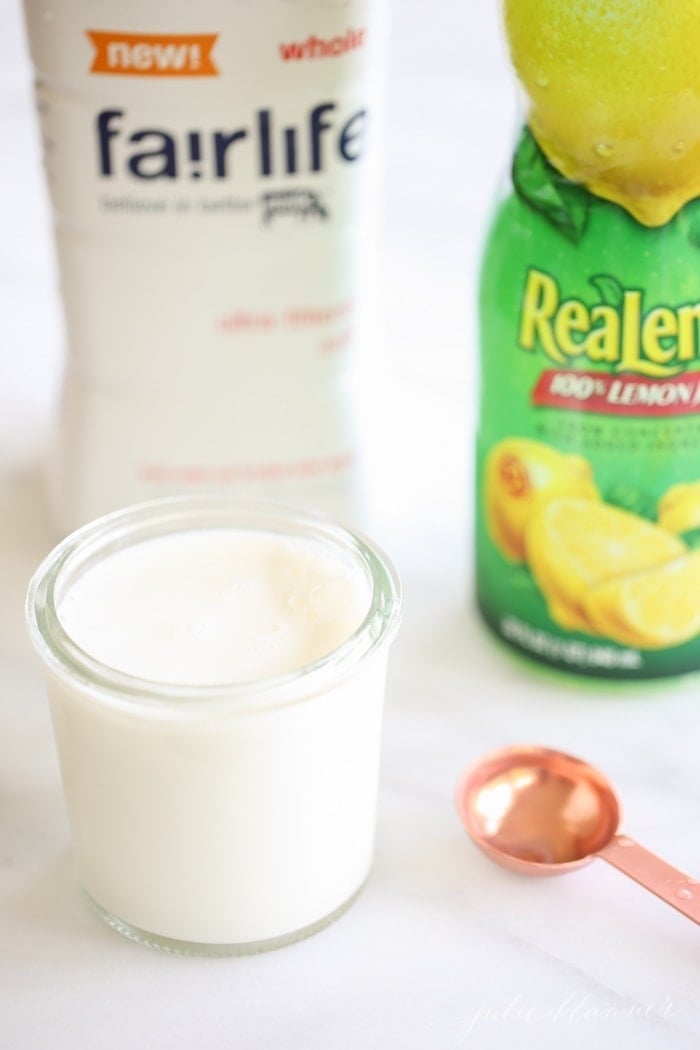 How to make buttermilk: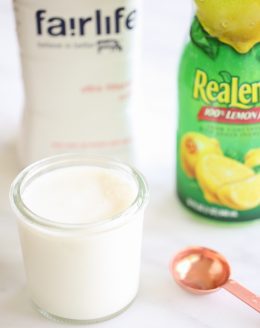 How to Make Buttermilk
Ingredients
1

c

milk

1

Tbsp

lemon juice
Instructions
Stir milk and lemon juice.

Allow to sit for 10 minutes, until it starts to slightly curdle.
I hope this buttermilk recipe saves you some time and energy as well. You know when there's buttermilk, there's bound to be something yummy ahead, right? See you tomorrow?