While we celebrate Christmas, I recognize that not everyone does. A few years ago, a past client emailed me asking for recommendations for some not-so-Christmasy winter decorations. At the time, I didn't realize that our Christmas and winter decorations were not one in the same, because we decorate for Christmas immediately after Thanksgiving. However, after Christmas, I start paring down our decor, leaving just winter decorations, removing the trees, ornaments and other Christmas specific elements. A lot of our decor transitions from season to season so that decorating is a process, rather than an effort. It also keeps the need for an abundance of bins in the basement to a minimum. I'll be sharing our holiday home on Thursday as part of the Blogger Stylin' Home Tours with some fabulous friends, but I wanted to share a sneak of our not-so-Christmasy winter decorations.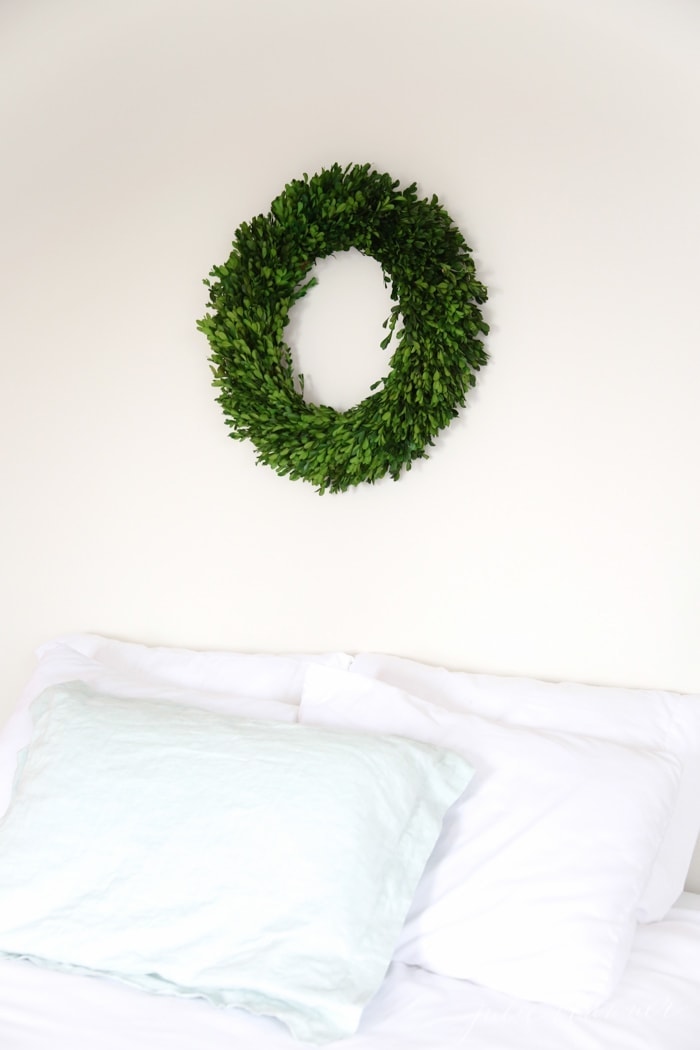 We recently updated from a full to queen size bed in the guest bedroom. I have a beautiful brass bed ordered, that should arrive next week, but until then, I've used a 3M hook to hang a boxwood wreath above the bed. Boxwood transitions beautifully with the seasons and my favorite soft blue adds a wintery touch through pillows and throws.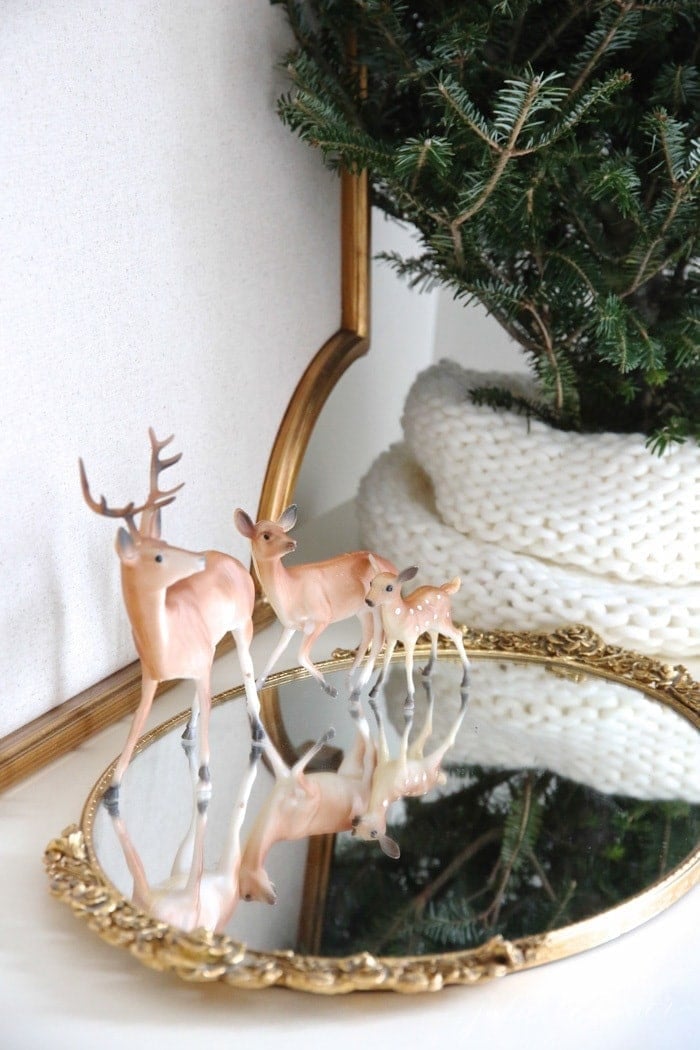 An undecorated tree and vintage figurines make Ani's bedroom feel like a winter's dream. A cozy scarf doubles as a tree skirt to add a bit of warmth.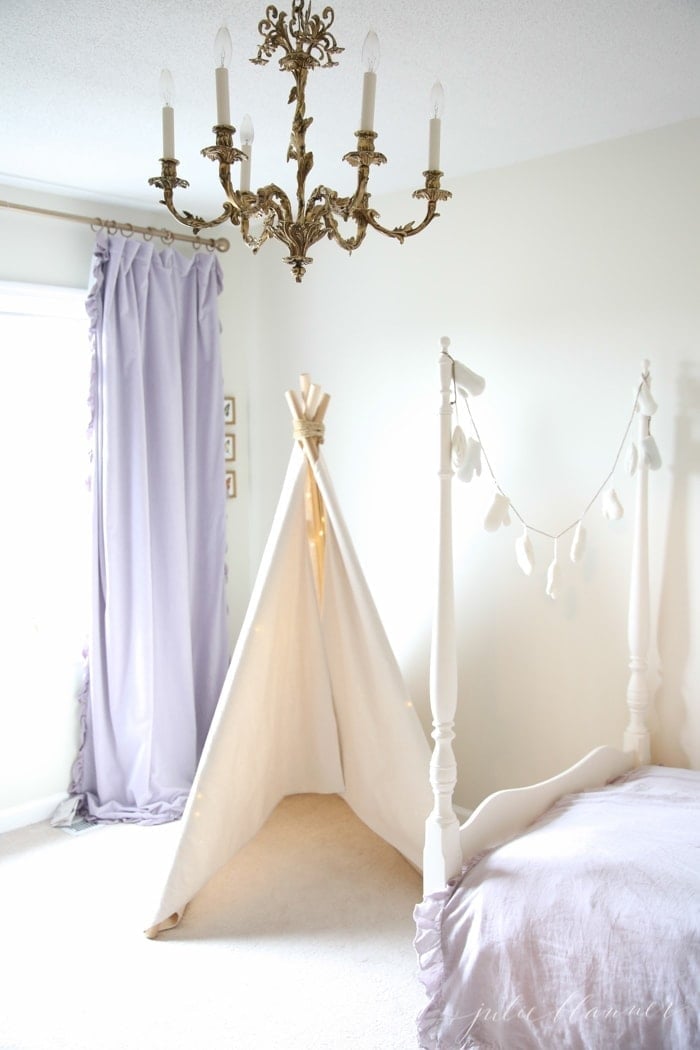 If the temperatures drop below 0, you'll find me hiding out in Ani's teepee. I added starry string lights for a touch of whimsy and a string of mittens.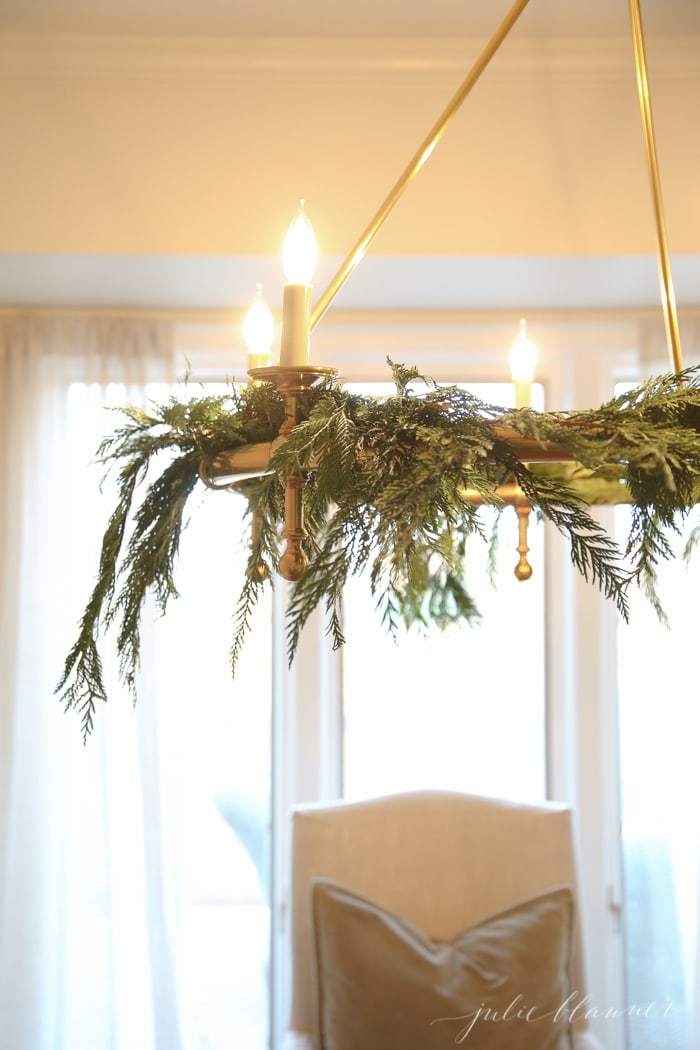 Greens always seem to warm a home and don't feel out of place in Novemeber or January. Red cedar garland adorns our new chandelier, adding a little more cheer to the dining room.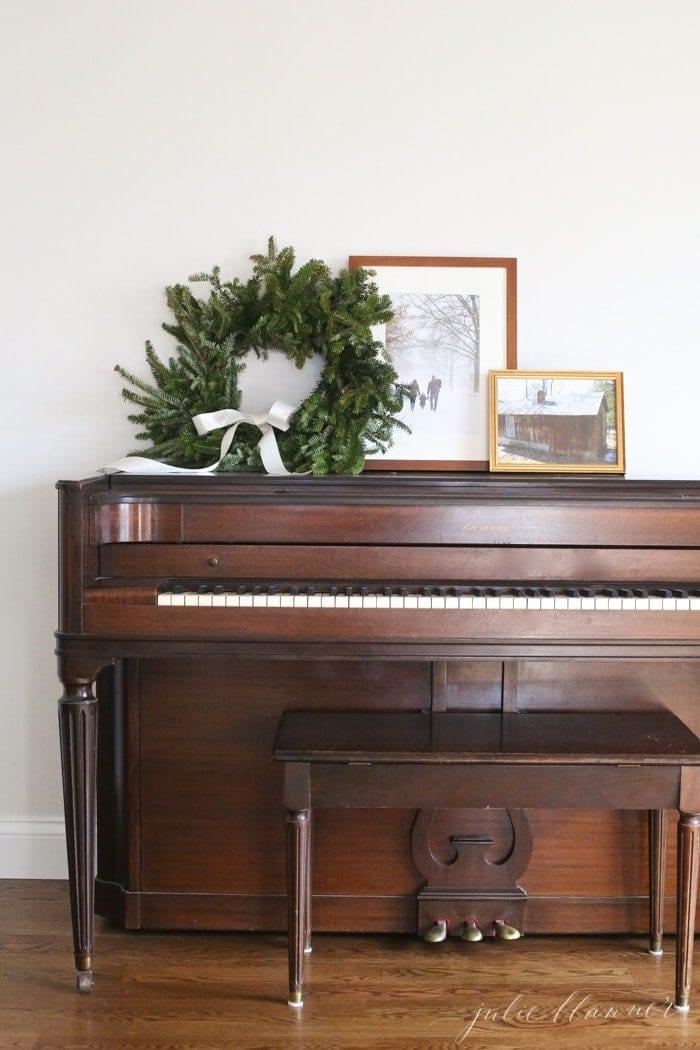 I also like to update our photos and art. I keep prints behind one another so I can rotate them within the frame. To the right you'll see the little red house that rested on my grandparent's farm. A little nostalgia is always in season.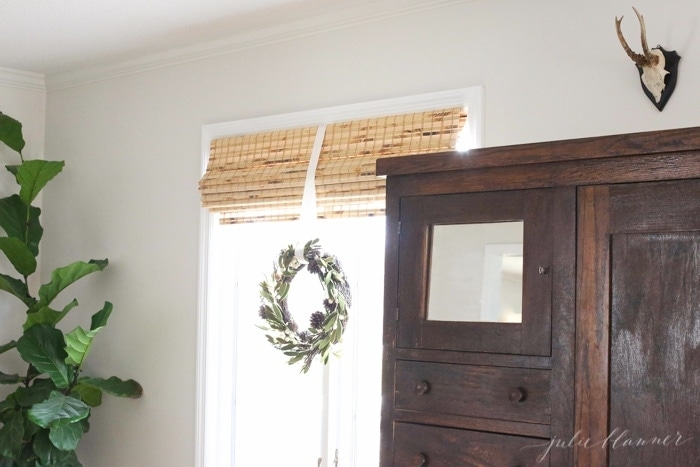 Choose wreaths that are seasonless or adaptable. You can read about how I update a basic wreath here.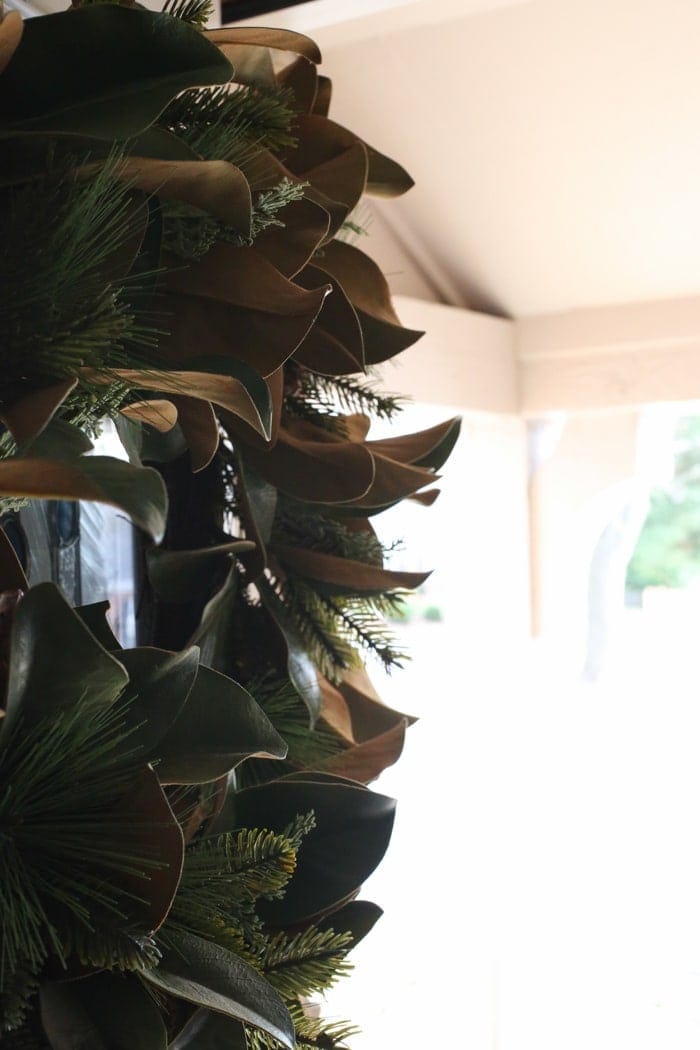 A few more winter decorations you might enjoy:
pinecone garland
I can't wait to share more with you! I hope you had a great Thanksgiving weekend.