Quickly arrange this beautiful berries and pinecone table decor to add seasonal spirit naturally. Follow my step by step guide to create this woodsy pinecone centerpiece. Perfect for all levels of do-it-yourselfers!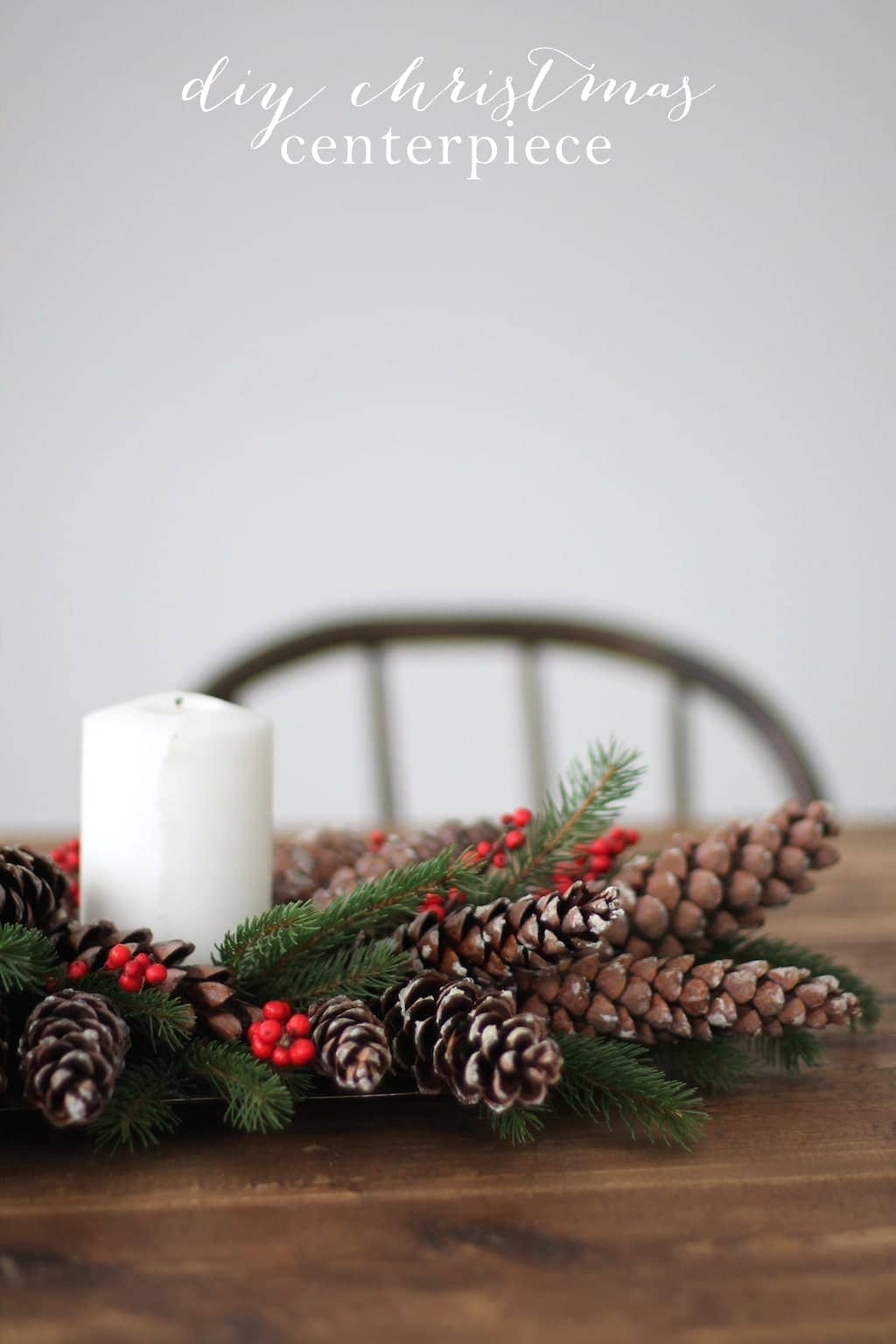 I love celebrating every day, especially during holiday seasons. A weeknight dinner at home feels more special with a gorgeous table! Look at my simple centerpieces and entertaining ideas for ways to make every day extra special.
In fact, I have a complete guide for both Christmas Centerpieces and Fall Centerpieces! There's an incredible collection of inspiration from years gone by that I just know you'll enjoy.
When my in-laws were in town for Thanksgiving I purchased berries for the guest bedroom. They were so bright and bold that I wanted to reuse them. So I created this centerpiece in just a few minutes using items I already had. And it's lasted all week!
This is a perfect project to incorporate pinecones from your yard and branch clippings from a pine tree. Just add some bright berries and you've got beautiful pinecone table decor that can be used on the dining table, coffee table, dresser, piano, buffet, etc.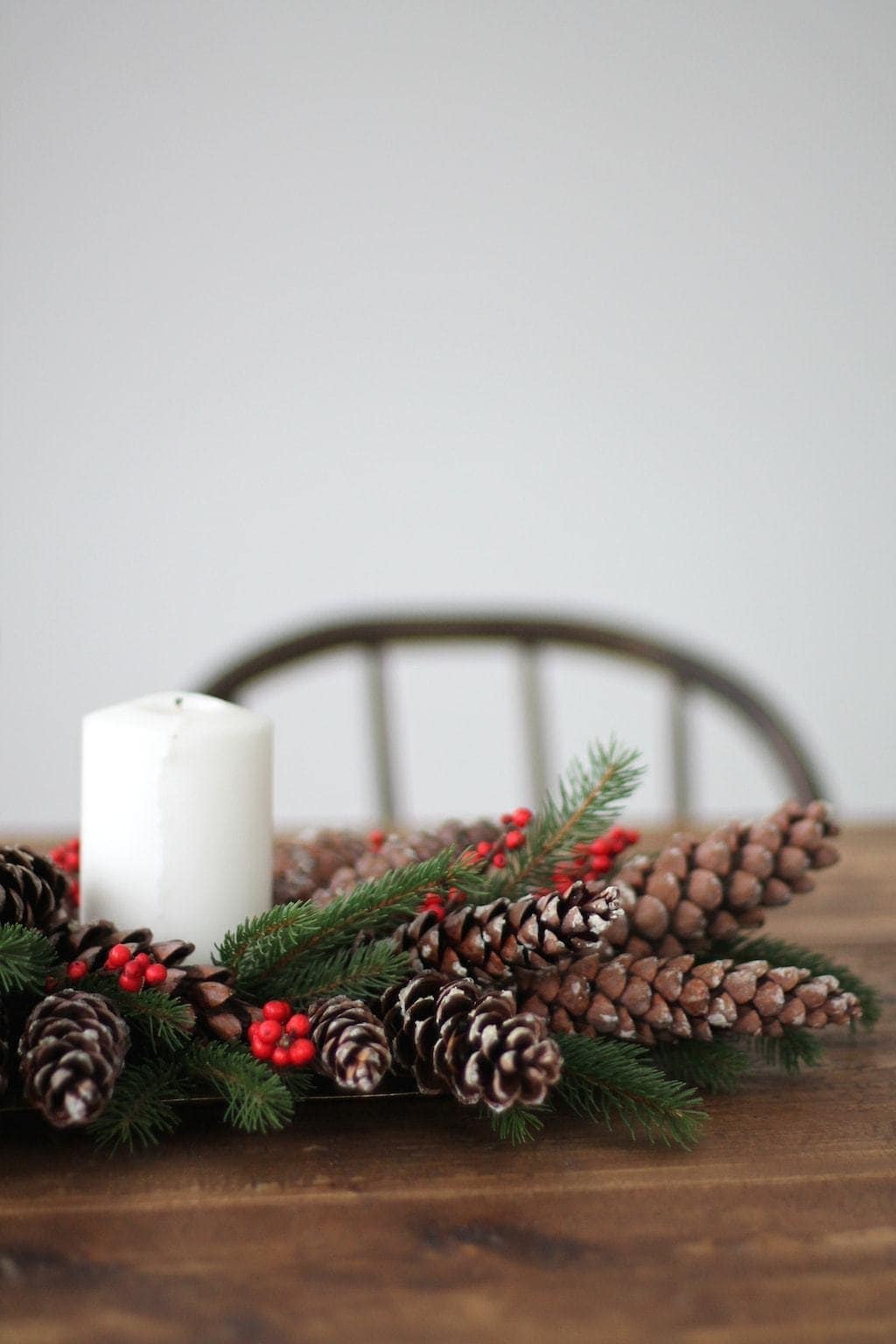 And if you end up collecting extra pinecones and branches, try making this easy mailbox swag for more holiday decorating.
Follow my step by step tutorial for getting the natural components perfectly placed for a lovely, festive berries and pinecone centerpiece.
What You Need for Pinecone Table Decor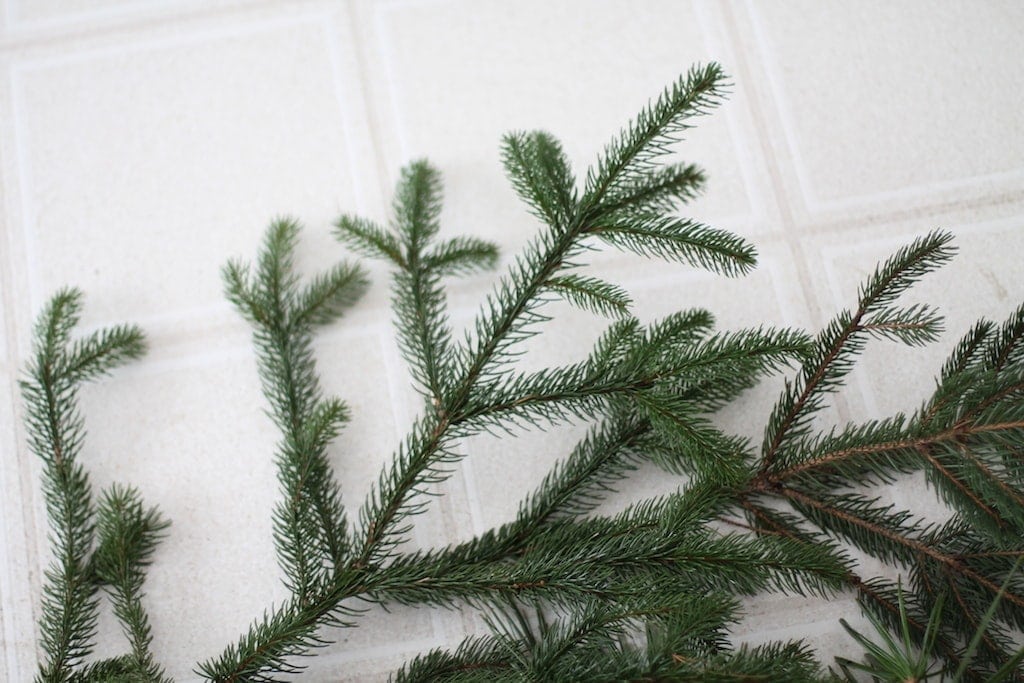 Branch of Greens – I clipped this from the bottom of one of our trees, but Lowe's and most Christmas tree lots offer these free!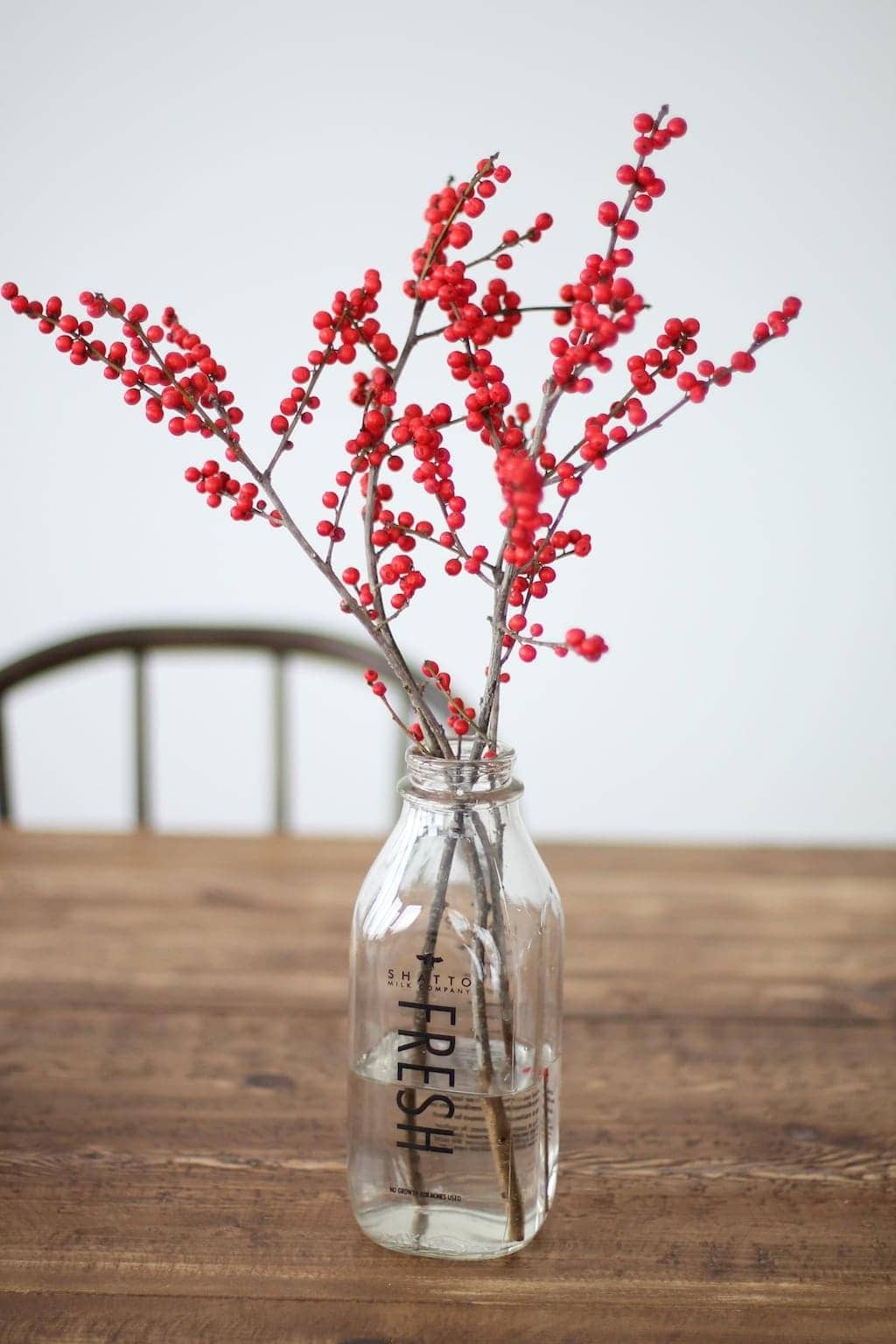 Red Berries – Snip them from a tree or purchase them at your grocery store. Trader Joe's typically carries them for $7 – read all about my best tips for buying Grocery Store Flowers!
Pinecones – Collect them from your yard (make sure to rinse them) or purchase a bag of cinnamon scented pinecones from a craft store. I typically don't like scented items at the table, but I'll make an exception for cinnamon!
Tray – You won't see much of it 🙂
How to Make Pinecone Table Decor Centerpiece
1. Position your tray on your table.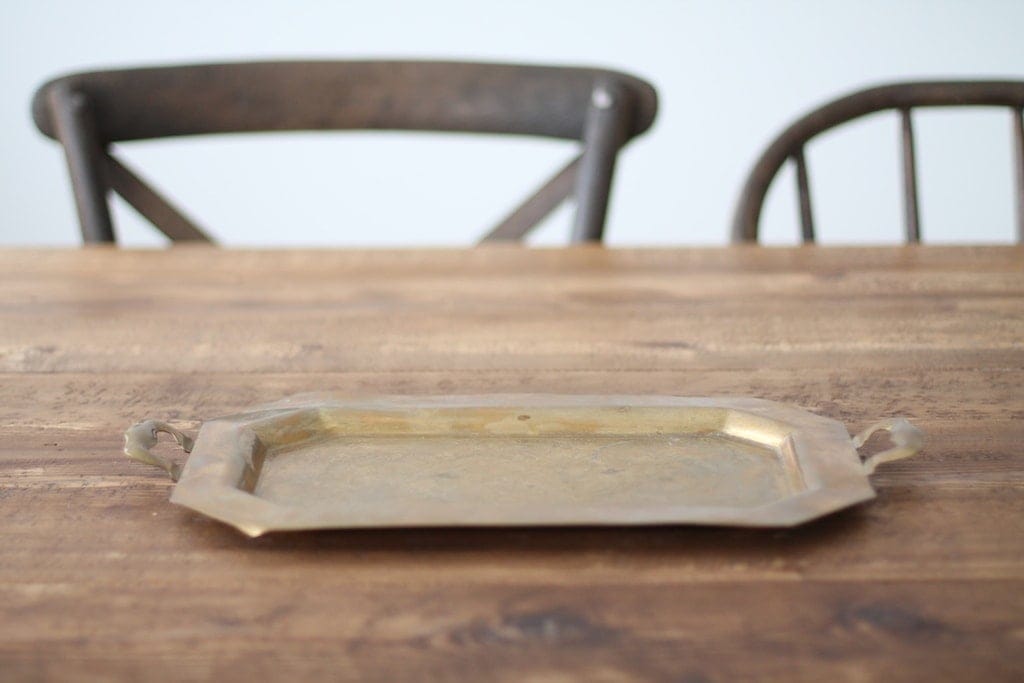 2. Add greens to both sides. Take them from the ends of your branches.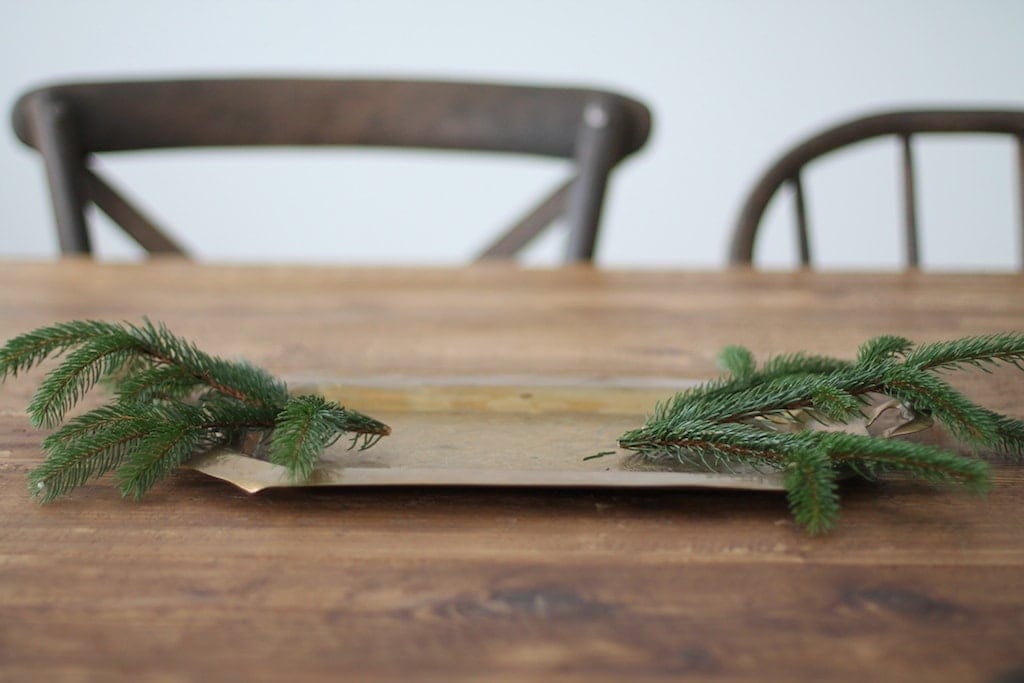 3. Add a snip of greens to each of the other two sides of the tray.
4. Add pinecones on top of your greenery.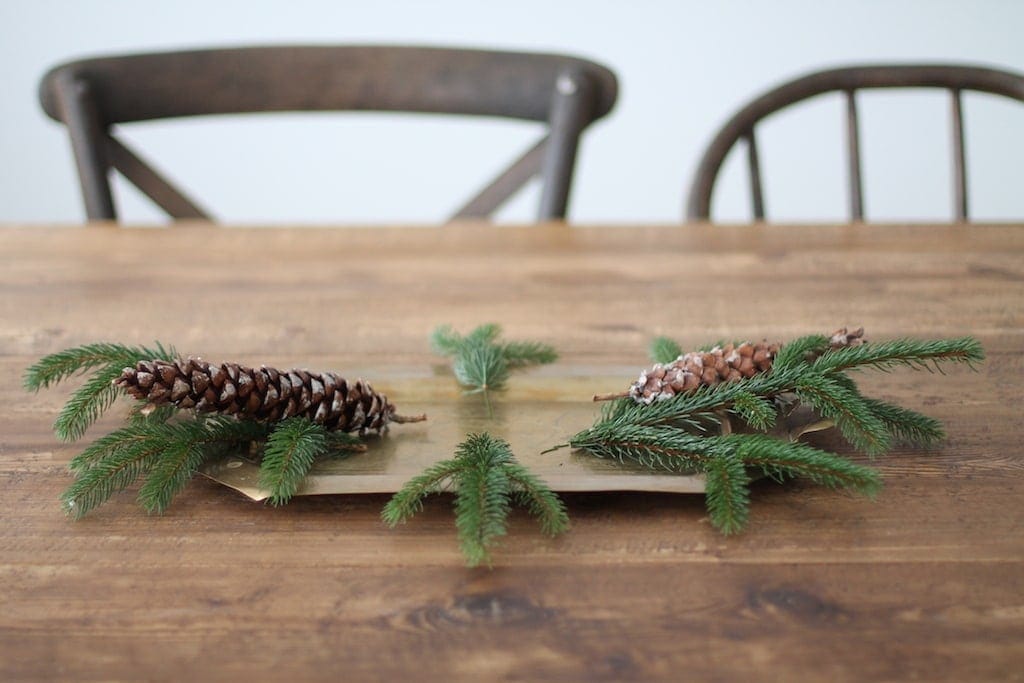 5. Begin to fill your tray with pinecones, stacking them with the stems facing the inside of the tray.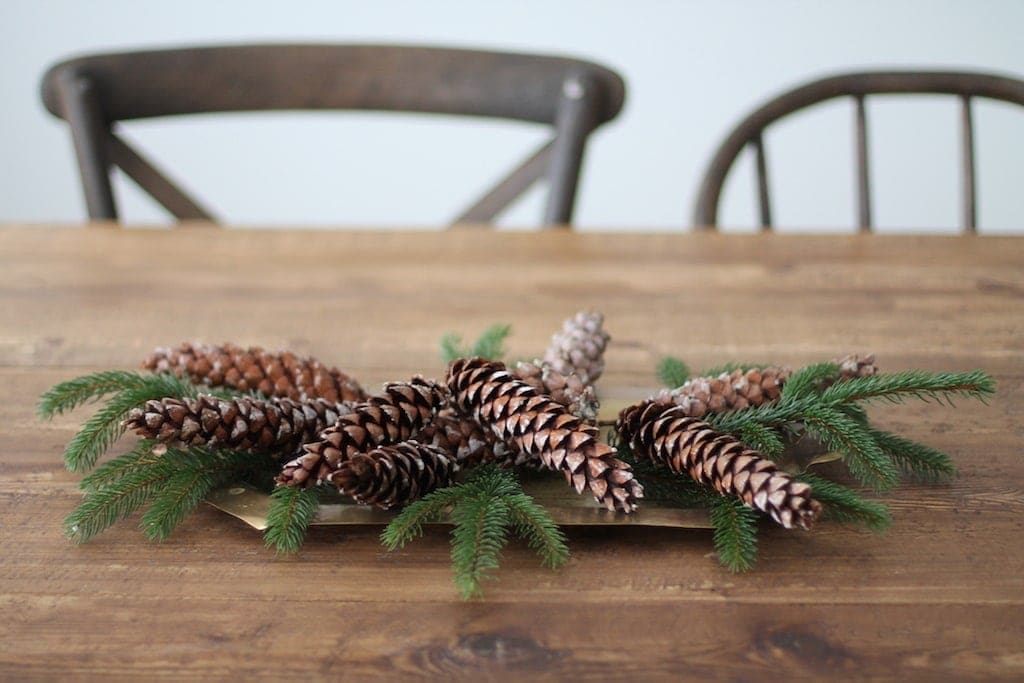 6. Insert snips of green between pinecones diagonally to build height.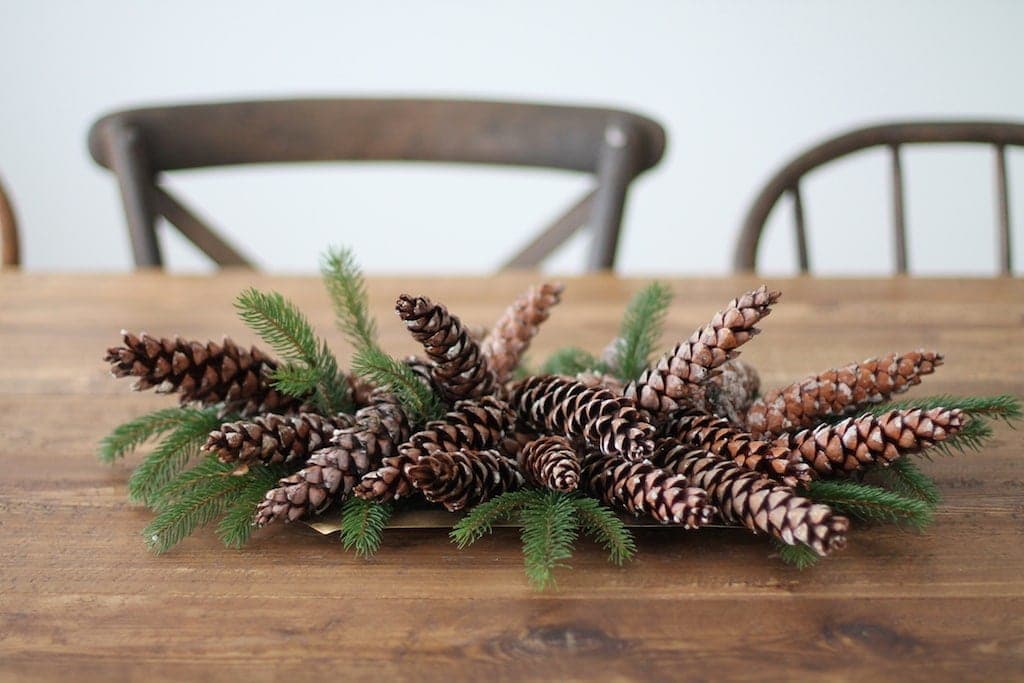 7. Keep building, filling in any holes.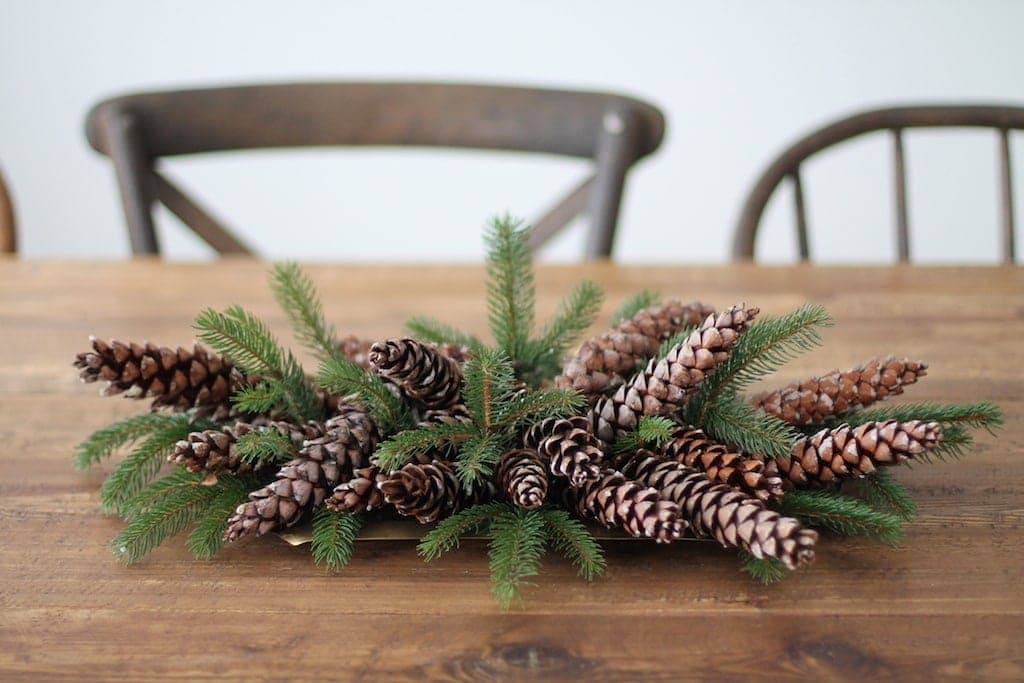 8. Add in snips of berries, tucked by greenery for a natural look.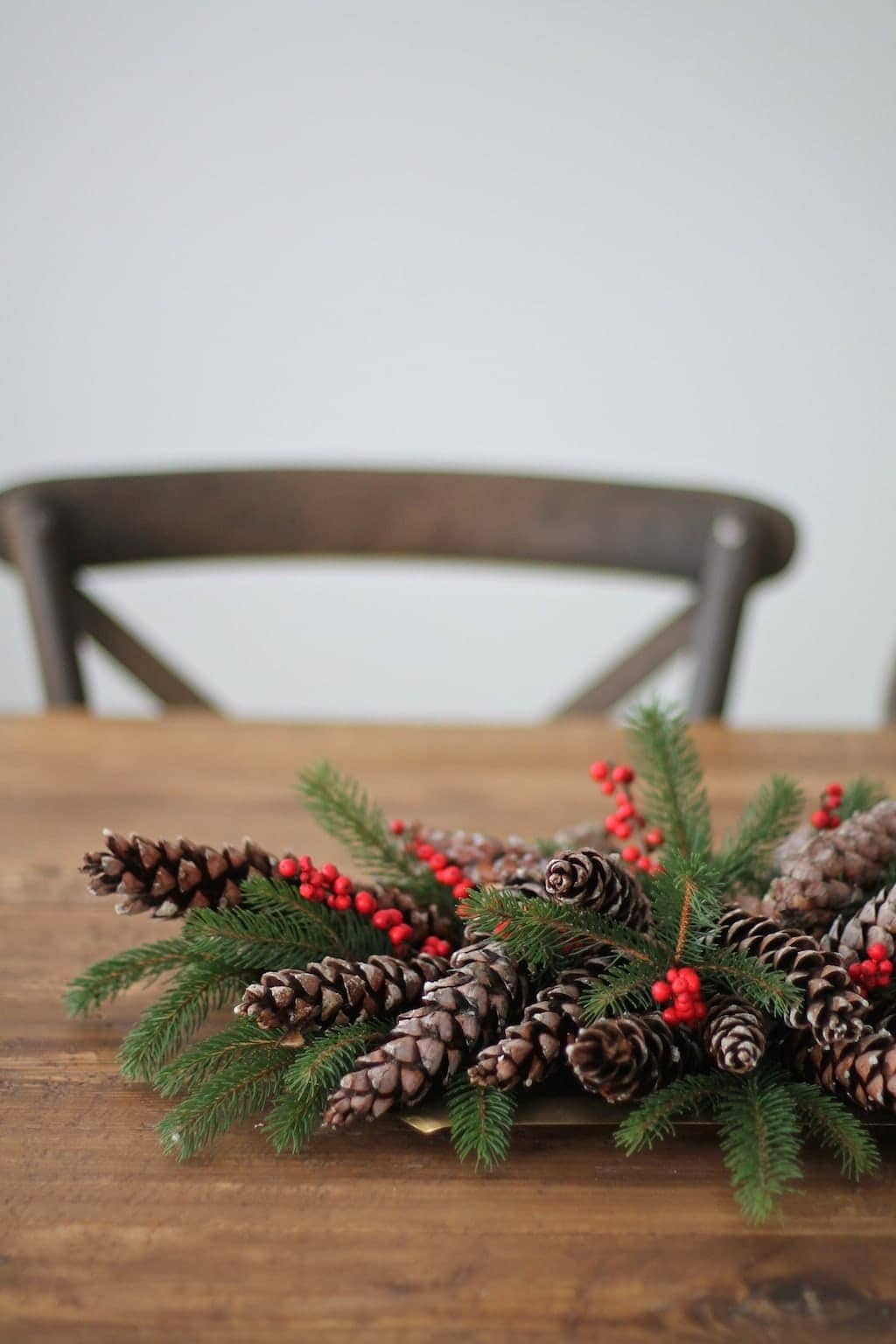 That's it! It's so easy to build this rustic pinecone table decor from natural items to add simple holiday beauty.
Variations and Tips
Candles – Place a pillar or taper candles in the center of the tray. Build the centerpiece around the candle.
Frasier Fir – This variety offers a beautiful natural holiday scent. But other varieties of pine work as well. You can even use different varieties in the same centerpiece.
Sap – Don't worry about cleaning the sap. I love how it naturally looks like a touch of snow! Pinecone table decor can be a little messy, but it's worth it!
Tray Size – I love covering up the tray so all you see is the natural elements, but you could use a large tray and let the border show around the berries, pine needles, and pinecone table decor.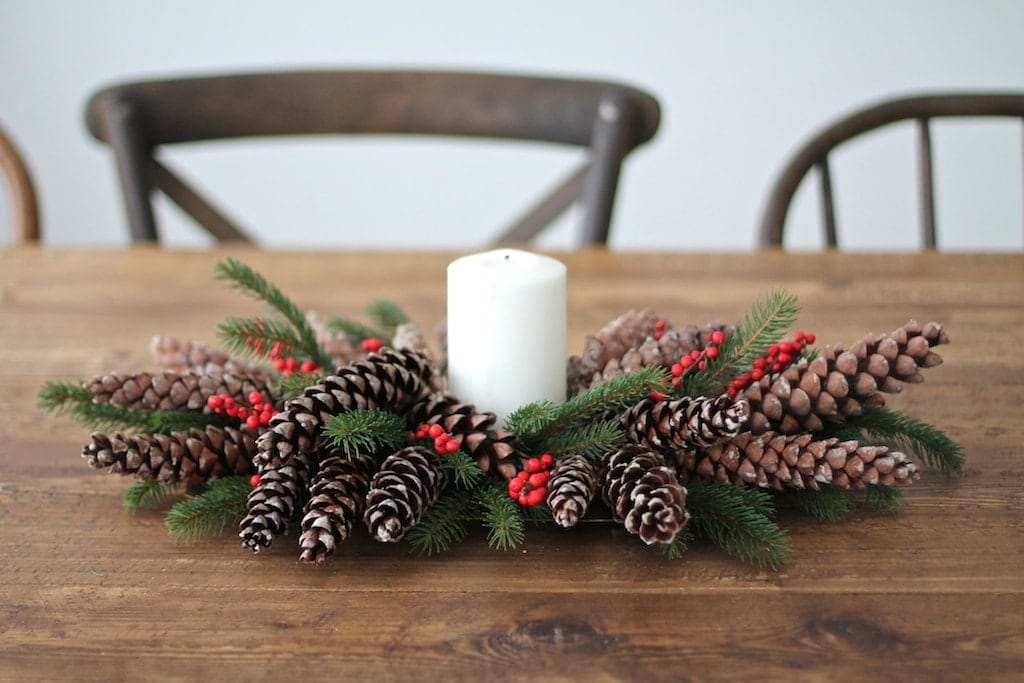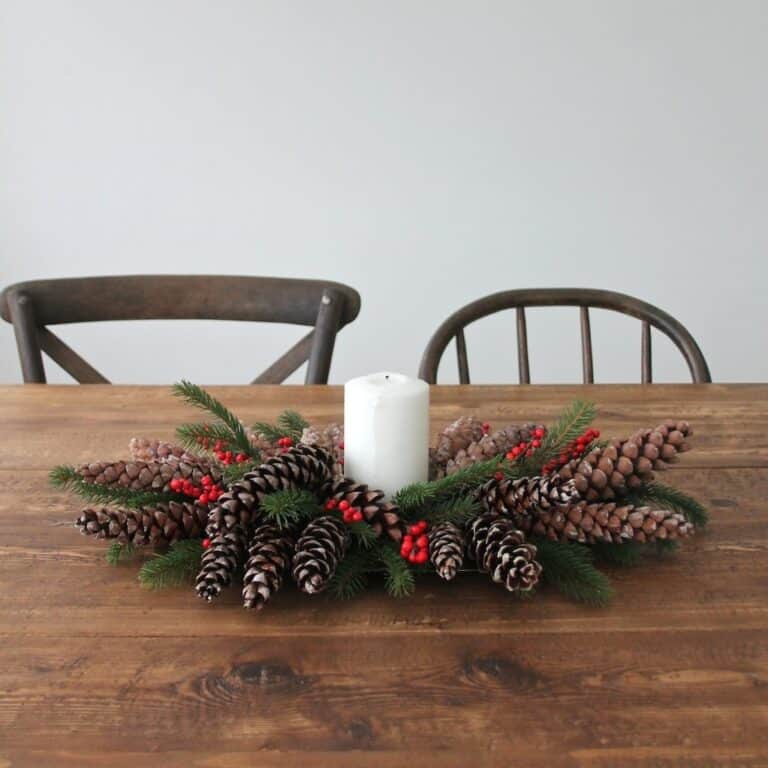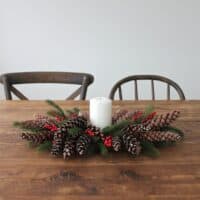 Pinecone Table Decor
A beautiful and rustic table centerpiece made with berries, branches, and pinecones in just a few minutes.
Ingredients
Pinecones

Pine Branch

Berry Branch

Tray
Instructions
Place tray on table.

Place snips of pine branches on all sides of tray.

Put pinecones on top of branches.

Continue placing branch snips and pinecones to add height and dimension.

Put berry snips into centerpiece, tucked into greenery.
Equipment
scissors or pruning shears