The Olive Tree has been a source of beauty and strength for thousands of years. If you're looking for an up-and-coming and unique tree to fill a space in your home, consider introducing an indoor olive tree.
It's fairly easy to grow and looks beautiful in so many spaces. Here's everything you need to know about growing and using this beautiful tree.
Olive trees are an amazing work of nature. With the ability to grow in the rocky soil and dry climate of the Mediterranean, they have thrived and been cultivated for thousands of years.
The average lifespan of this evergreen tree is around 500 years. Its fruit—the olive, of course—is enjoyed and celebrated around the world.
Its leaves are a soft, sage green with a silvery tone and have a thin, elongated shape. An olive tree emanates a sense of serenity, stability, and beauty. In their natural environment they can grow up to 30 feet wide and tall. The trunks can be gnarled and twisted or grow straight and upward, depending on the variety.
People everywhere are making this plant a part of their homes because of its beauty and the overall benefits of natural decor. Incorporating natural elements into your home can be as simple as decorating with branches and using minimalist seasonal decor. What a difference nature can make!
Indoor Olive Trees as Home Decor
Designers and plant lovers have taken notice of the beautiful and hard-working olive tree and are incorporating it into home design. Its Mediterranean vibe softens a space and brings a touch of outdoor flair to your indoor life.
The soothing green color and thin leaves look absolutely gorgeous in a light or neutral toned room. With its free-spirited shape and natural color, it enhances a peaceful mood in simple schemed rooms.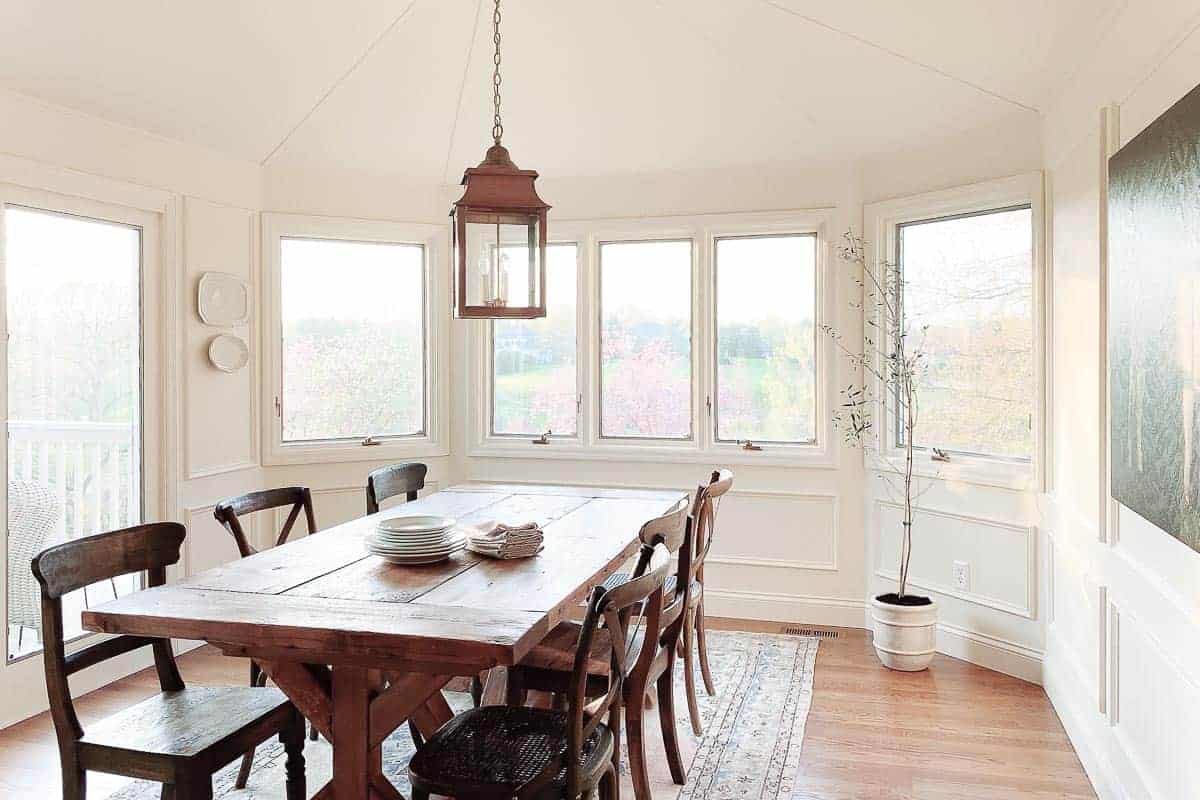 An olive tree also works in rooms that are full of color. It adds a natural element that helps tone down a lot of bright and colorful pieces.
Ornamental olive trees in pots work in every design style. Their organic shape adds natural movement to modern and minimal design lines. It also complements more ornate and chunky styles by lightning up the mood and space.
Olive trees look grand in an open entry or hall. They invite a cozy feeling into a living room or sitting room. Tall trees in large pots look fantastic on the floor, but you can also prune a dwarf olive tree and set it on a table.
An olive tree indoor can grow up to 10 feet tall. If that is too tall you may want to consider a dwarf olive tree or just prune your tree at the top. The Arbequina Olive Tree is a great choice for container and indoor planting. Another popular choice is the Black Olive Tree, which is actually not an olive tree, but rather a tropical tree that has rounded bright green leaves.
A potted tree indoor becomes a beautiful and grand statement and art piece. Because every tree naturally grows its branches, trunks, and leaves differently, you can have a one-of-a-kind living art piece in your home.
Olive Tree Care
Olive Trees in pots require typical indoor plant care. Follow directions for the particular type of tree you grow, but here are general rules that apply to most olive trees.
Sunlight and Temperature
All varieties of olive trees need about 8 hours of direct sunlight a day. Place your plant in view of a window. Normal household temperatures work fine for olive trees, as does the average humidity in a home. Temperatures below freezing will harm and possibly kill your tree.
An indoor plant typically won't produce olives because it takes prolonged cooler weather (but not freezing) for the buds to fully mature and prepare to bloom. The Arbequina olive tree, for example, needs temperatures around 44 degrees Fahrenheit for a couple of weeks to for budding to occur.
Olive trees can thrive indoors, but they still love their outdoor environment. When the weather is warm and the threat of freezing is over, consider taking it outside in a partially sunny place. You can use that time to clean it with water and let it get fresh air and sunshine. Take it back indoors before the weather becomes cold.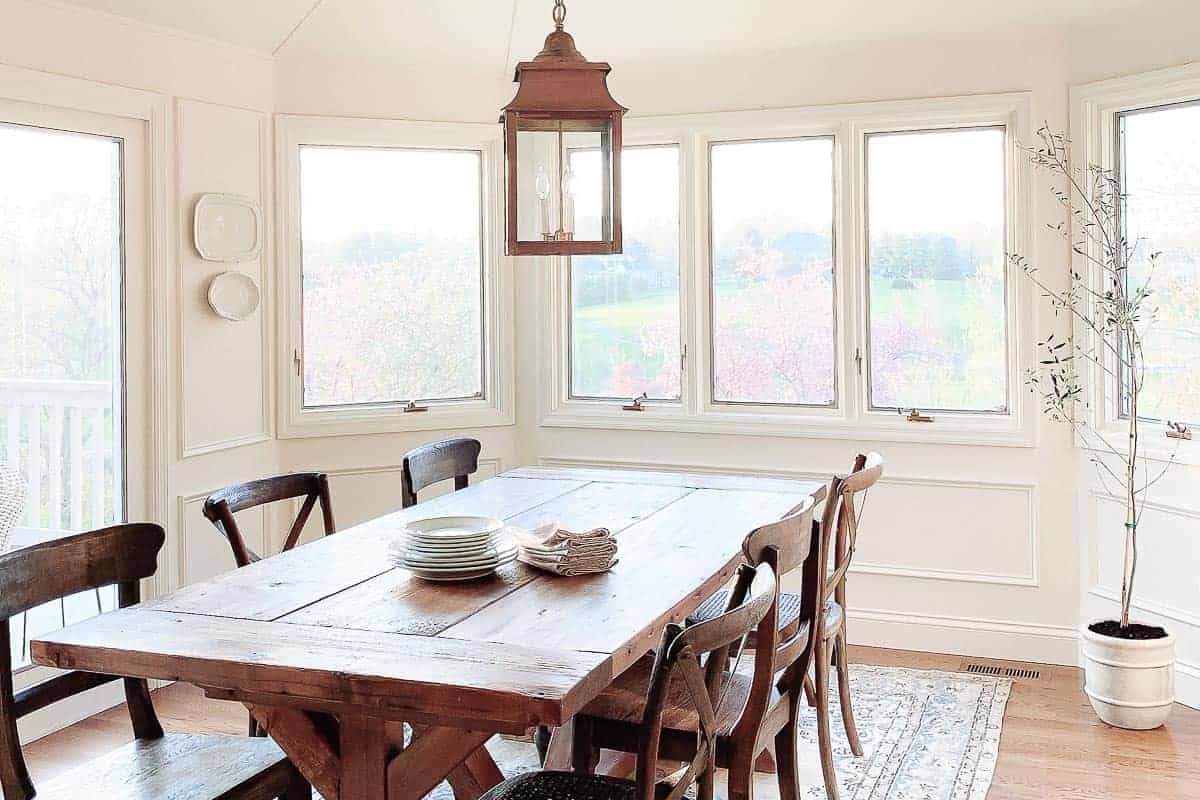 Watering and Pots
Watering should occur every time the top 2 inches of soil are dry. The pot you use for your olive tree indoors needs drainage holes. Thoroughly saturate the soil and let the excess water drip out of the bottom of the pot into a drip tray.
Transplant to larger pots when the roots are crowded and become too dense. Use a pot one size larger, with room for the roots to grow.
Choose a pot that accentuates your design style. You can choose traditional, modern, industrial, or many other styles of pots to house your olive tree. Try to avoid plastic, though, because it holds onto water in the pot longer, causing the soil to retain too much moisture before drying completely.
Or, for a natural and simple look, place your pot inside a large basket. A pretty basket will also conceal a drip tray.
Soil and Roots
Prepare the soil for your potted olive tree by using a quick-drying soil in the bottom half of the pot. You can also add small rocks to imitate its habitat in the Mediterranean. Fill the rest of the pot with a quality soil up to 1 inch below the rim.
The roots like a little bit of room to grow. So give them a couple of inches on each side between the root ball and container when you transplant it. When transplanting, gently remove the tree by holding at the base of the tree. Pull out the tree gently and loosen soil and roots.
Fill the new pot with the types of soil mentioned above and replace the tree. Water thoroughly after replanting.
Fertilize once a month during the fall and winter when the tree isn't growing. Use fertilizer twice a month during the growing season to make sure the plant has the richest nutrients to stay healthy.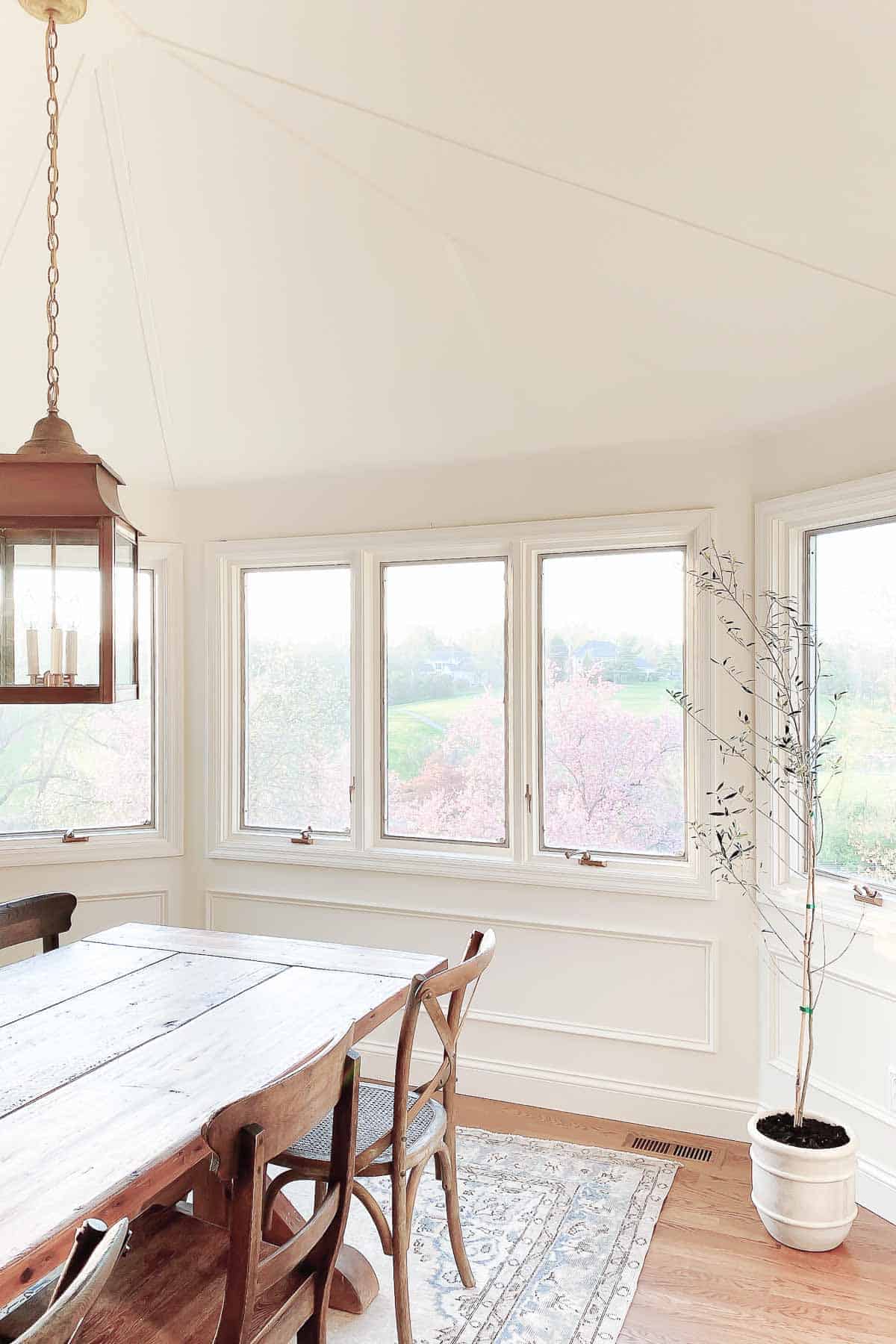 Tips for Growing a Potted Olive Tree
Olive trees aren't prone to many diseases and insects, but they can be plagued by scales—small hard-shelled insects. Remove by using an insecticide for scales.
Prune as needed to remove branches from the inside to allow for airflow and sunlight around as many leaves as possible.
You can also prune for aesthetics, to get the shape you want.
If your tree is getting top-heavy and becomes unstable, get a heavier pot that can support the weight of the branches and leaves.
Faux Olive Trees
Love the look of an olive tree, but don't want to hassle with the care? The options for faux trees are vast in style and pricing.
Search online and at your favorite local retailers to discover a tree that is the size and shape you want.
A bonus is that you can use a faux tree anywhere without having to worry about the right amount of sunlight. So use it in a dark corner or hallway to add a bit of life to otherwise drab spaces.
The only care it requires is occasional dusting and cleaning.
After you find the perfect tree for your space, you can finish by placing your tree in a new pot or other creative container that you love. Add a bit of soil or dried moss at the top, and your tree is ready to give you the look you love without all the work.
How long will an olive tree live indoors?
While olive trees are fun to grow indoors, they really do their best and longest living outdoors. Plan on having a beautiful and healthy indoor plant for about 10 years.
Can I grow olives on an indoor olive tree?
The ideal location for an olive tree to bear fruit is outdoors, where it has the best opportunity for self-pollinating and has the range of temperature that needs to occur for fruit production. If you are able to recreate that setting, you may see blossoms in the spring and fruit soon to follow.
Can I grow an olive tree outside?
Yes. They are native to the Mediterranean and love a climate with long, hot summers and mild winters. That translates to climate zones 10 and 11 in America. If you're looking to produce olives, it is recommended to plant 2 trees because it aids in pollination.
Come on over and learn about Fairy Light Trees – these don't need any maintenance whatsoever, adding such a warm glow!
Let's stay in touch! Join our newsletter for access to exclusive content, never-before-seen photos, your questions answered, and our favorite projects. You'll receive the best design secrets delivered directly to your inbox! Sign up here!
---
Shop This Post
---
More Plant Inspiration