Make-Ahead Breakfast Recipes
Make your mornings a little bit easier with these make-ahead breakfast recipes! With more than 12 ideas, we've got something for everyone here.
Whether you're looking for make-ahead breakfast options for weekdays or your next brunch, you'll want to pin this blog post to save it for later!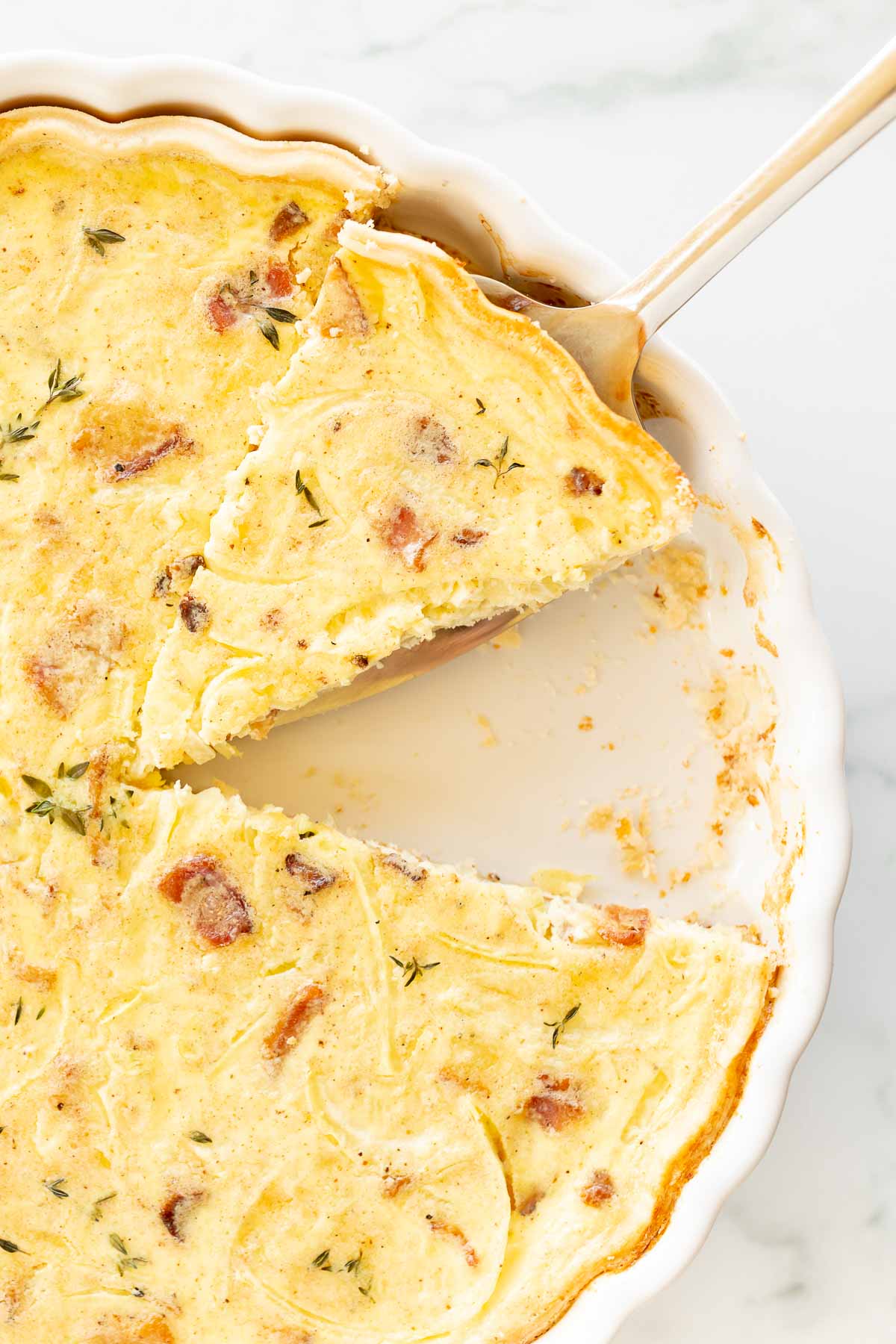 Let's face it—we're not always in the mood to make breakfast in the morning. In fact, some days even pouring cereal into a bowl seems like an accomplishment. That's why everyone needs some back pocket make-ahead breakfast ideas.
Make-Ahead Breakfast Recipes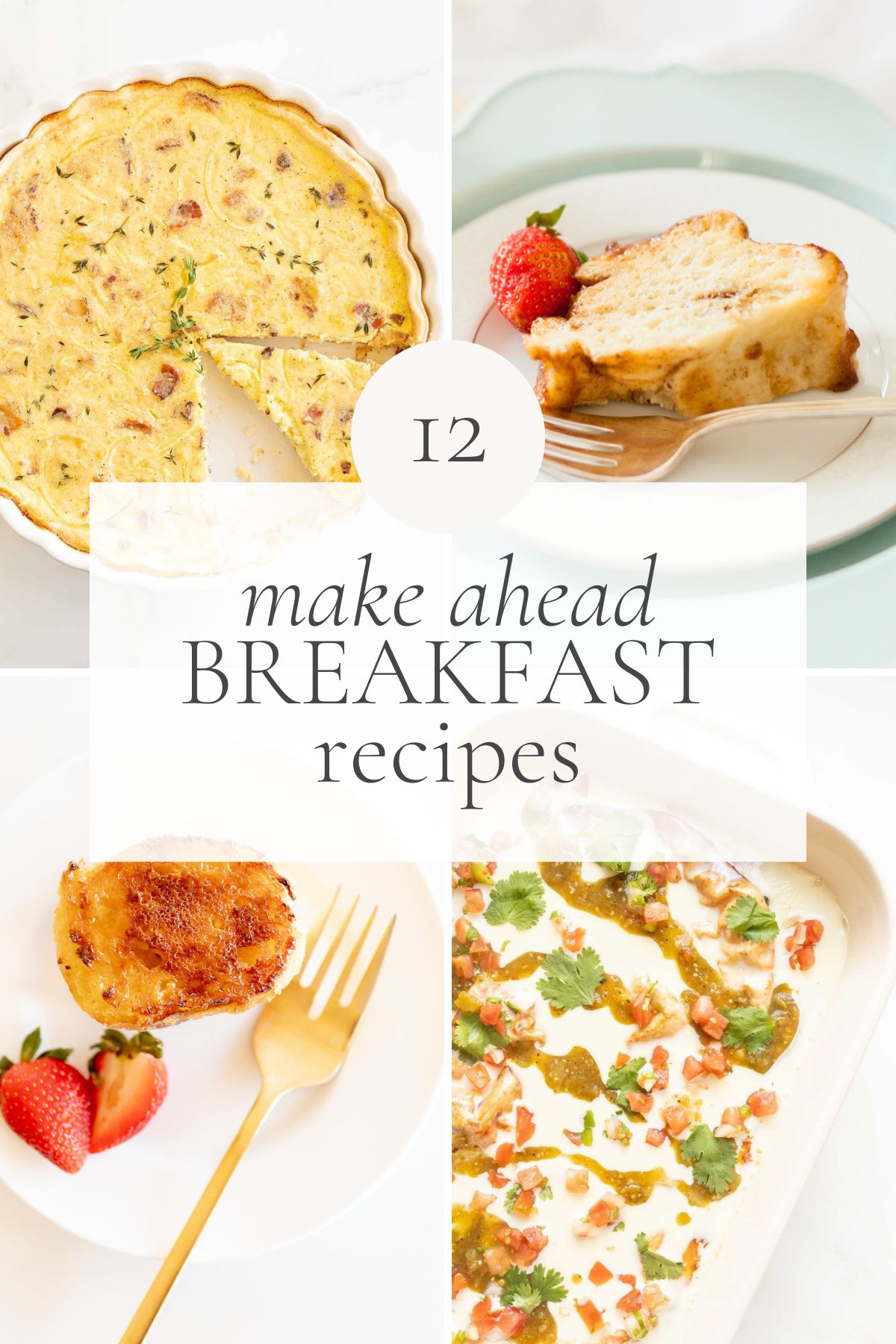 Some of these recipes can be prepared in advance and then baked in the morning; others are freezer-friendly options you'll just need to warm up in the microwave. Click through to find the printable recipe card and enjoy!
Monkey bread is always a hit for brunches and special occasion breakfasts! My overnight monkey bread is the easiest version you'll ever make, and it's absolutely delicious too.
This version is made with a yeasted dough, but don't worry—there's no kneading or waiting for the dough to rise because we use frozen dinner rolls! That's not the only shortcut we use, though. Butterscotch pudding is used as the base for the sticky cinnamon-spiced topping for a make-ahead breakfast that's totally irresistible.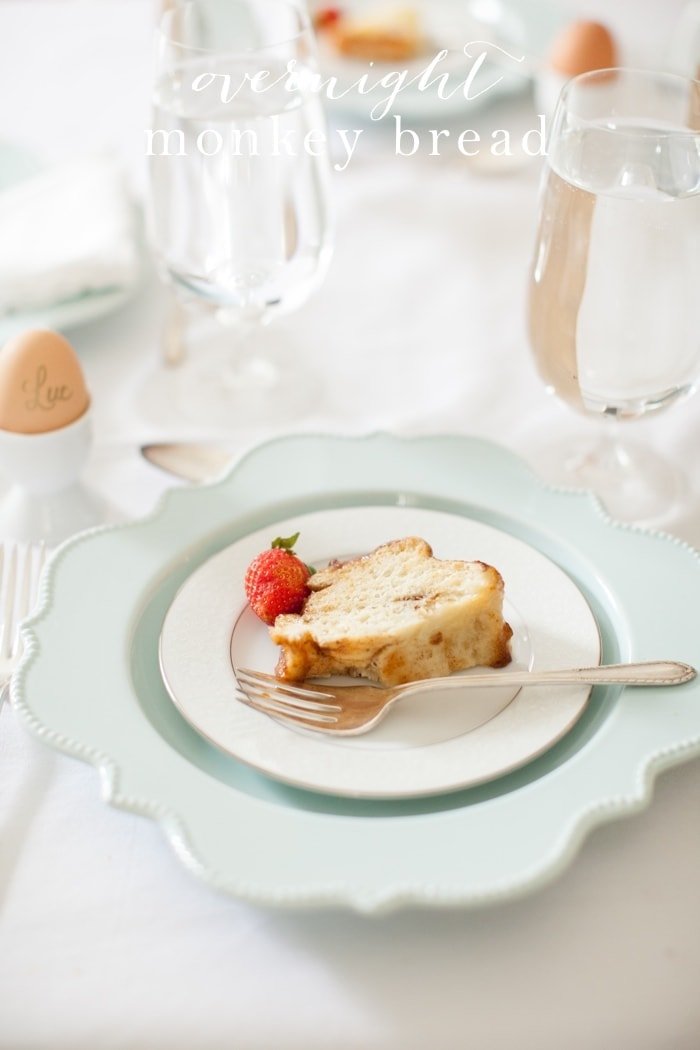 Prefer a savory breakfast for a brunch or potluck? You're in luck! This Mexican breakfast casserole is packed with flavor and it can be assembled ahead of time. Just pop it in the oven while your guests are arriving and enjoy!
Think of this as like a breakfast burrito casserole with eggs, chorizo, and salsa verde—and then top it accordingly. I love adding fresh cilantro and diced tomatoes over the top, but almost anything you like on a burrito or taco will work here.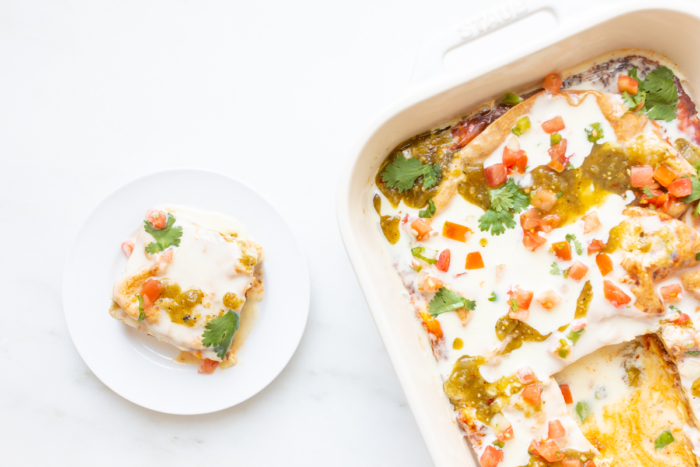 Waffles are a whole lot of work—or, at least, a whole lot of waiting—so when I break out my waffle maker, I want to make it worthwhile. And that means making a big batch! My family will eat some right away, and the rest go in the freezer for later.
These Belgian-style waffles are light and fluffy, and they're made with pearl sugar for a delightful crunch in every bite. Reheat them in the toaster, toaster oven, or a 350ºF oven, or simply set them out on the countertop overnight and enjoy them at room temperature.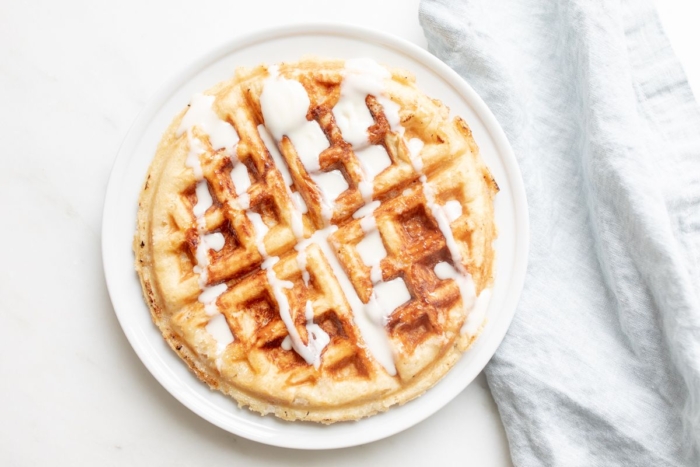 These meltaway muffins are easy to make and great for grab-and-go breakfasts. Made with simple pantry staples and lots of cinnamon, these muffins literally do melt in your mouth when you eat them. Keep these stored in an airtight container, and you can enjoy them for a few days, or freeze them for later.
Muffins recipes are always great for making ahead and keeping on hand. Try my Easy Chocolate Chip Muffins and Banana Muffins too.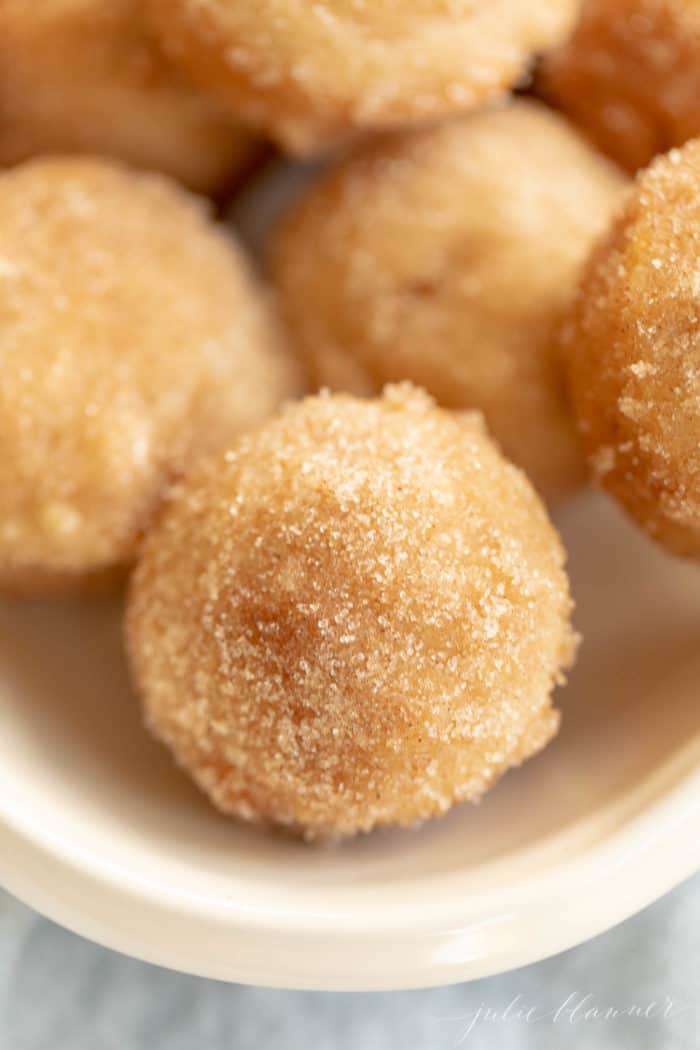 Just like muffins, quick breads like this apple cinnamon bread recipe freeze beautifully, which makes them an amazing make-ahead breakfast. The best part? This bread can double as a dessert too!
Make a couple of loaves and freeze them so you'll have something on hand for brunches, breakfasts, and any occasion. My Lemon Poppy Seed Bread and Cinnamon Roll Bread also make great make-ahead breakfasts.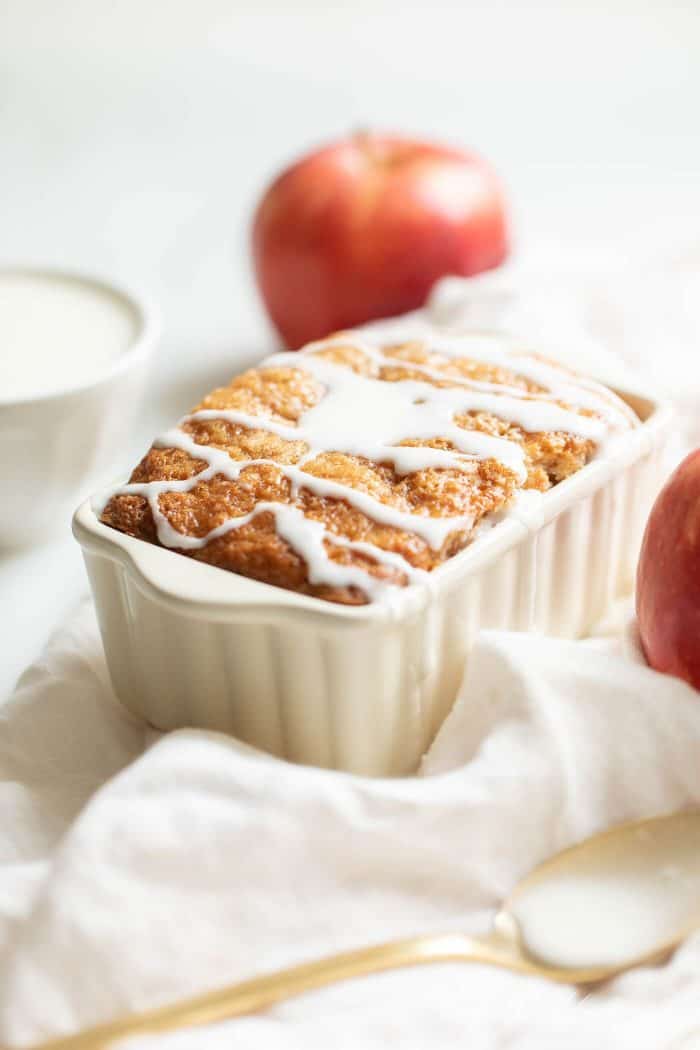 This easy French toast recipe is best made ahead. The thick, crusty bread soaks up the custard – and flavor overnight! Make it in the evening, bake it in the morning.
It freezes really well, too! Simply prepare the recipe from start to finish, then place the cooked slices of French toast on a parchment-lined baking sheet and put it in the freezer. Once the slices are frozen solid, transfer them to a freezer bag or airtight container and freeze them for up to 3 months.
You can reheat French toast in the microwave, a 350ºF oven, in a toaster oven, or in the air fryer. Try Brioche French Toast and Apple Fritter French Toast too!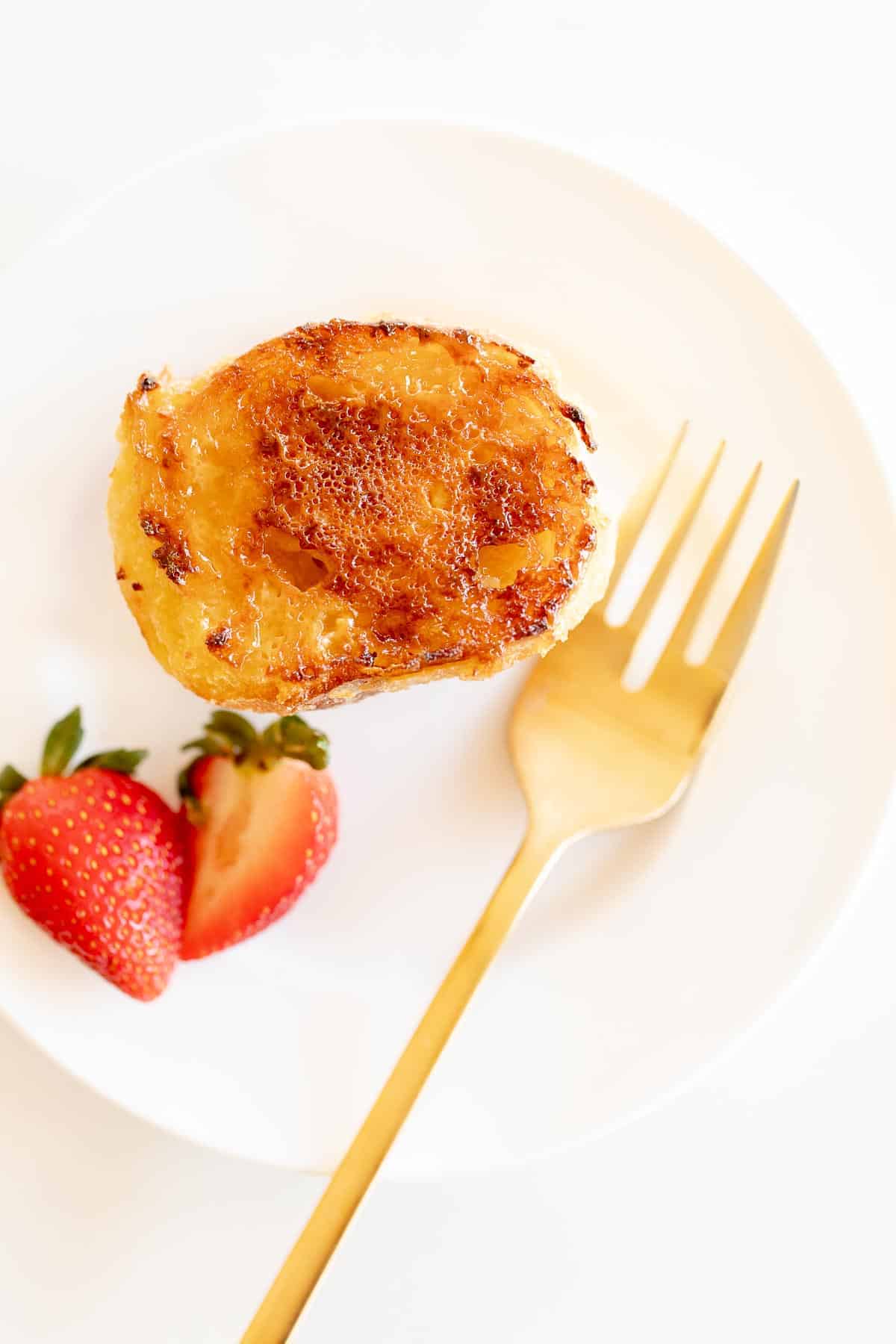 While this isn't a complete breakfast on its own, it's a multi-tasker you can use in so many different ways. Baked apple slices make a great topping for oatmeal, yogurt, and pancakes. Or keep it simple and toast up a thick slice of bread, spread cream cheese or almond butter on top, and add warm baked apple slices.
I recommend doubling the recipe when apples are in season and portioning them into smaller containers or freezer bags. Freeze for up to 3 months and thaw them in the refrigerator before warming the apples in the microwave.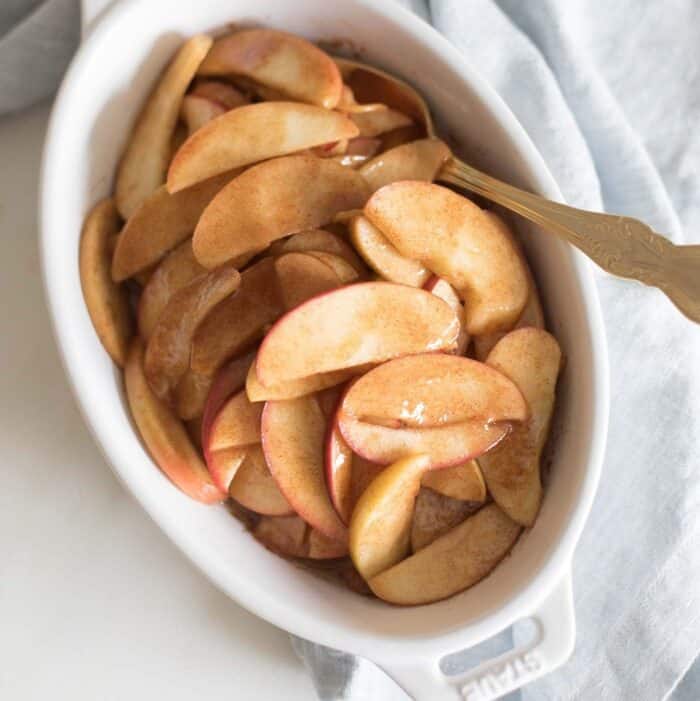 No list of make-ahead breakfast recipes would be complete without the classic quiche! Make it your own by adding whatever vegetables and cheese you have on hand. My family especially loves Quiche Lorraine and Spinach and Feta Quiche.
Quiche is great for brunch, but also makes a delicious weekday breakfast that's easy to reheat—just cut it into individual slices, wrap them tightly, and freeze them in an airtight container or freezer bag for up to 3 months. Thaw in the refrigerator overnight, then warm them up in the microwave or a 325ºF oven.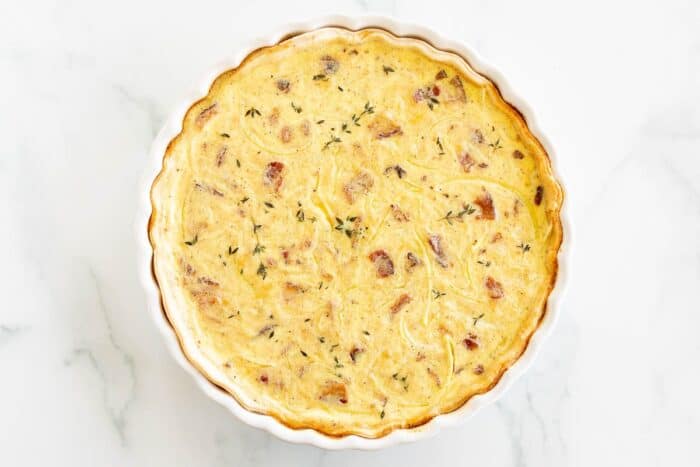 Granola bars are the quintessential eat-on-the-way-to-school breakfast, but the store-bought ones are loaded with sugar and fillers. It's a good thing making your own granola bars is so easy!
This no-bake granola bar recipe can be customized with your favorite mix-ins like dried fruit, nuts, and seeds. Plus, they store well in the fridge or freezer so you can always have a healthy breakfast option on hand. Kids love to help make them too!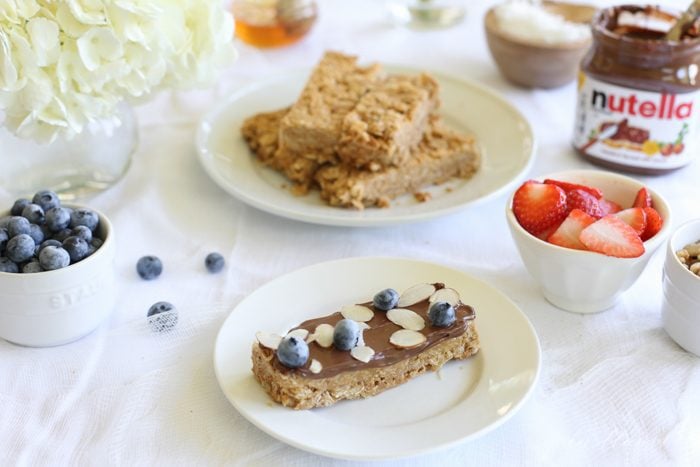 While pancakes are usually reserved for weekend mornings, make this chocolate protein pancake recipe ahead of time and they're easy enough for a weekday—just freeze them and heat them up in the microwave or a skillet. Not only do these pancakes taste like a decadent breakfast treat, but they're also packed with protein and fiber to keep you full until lunchtime.
Alternatively, you can make the batter the night before and cook it on the griddle in the morning. If you prefer a traditional pancake made without protein powder, try my Classic Pancake Recipe with Peanut Butter Syrup.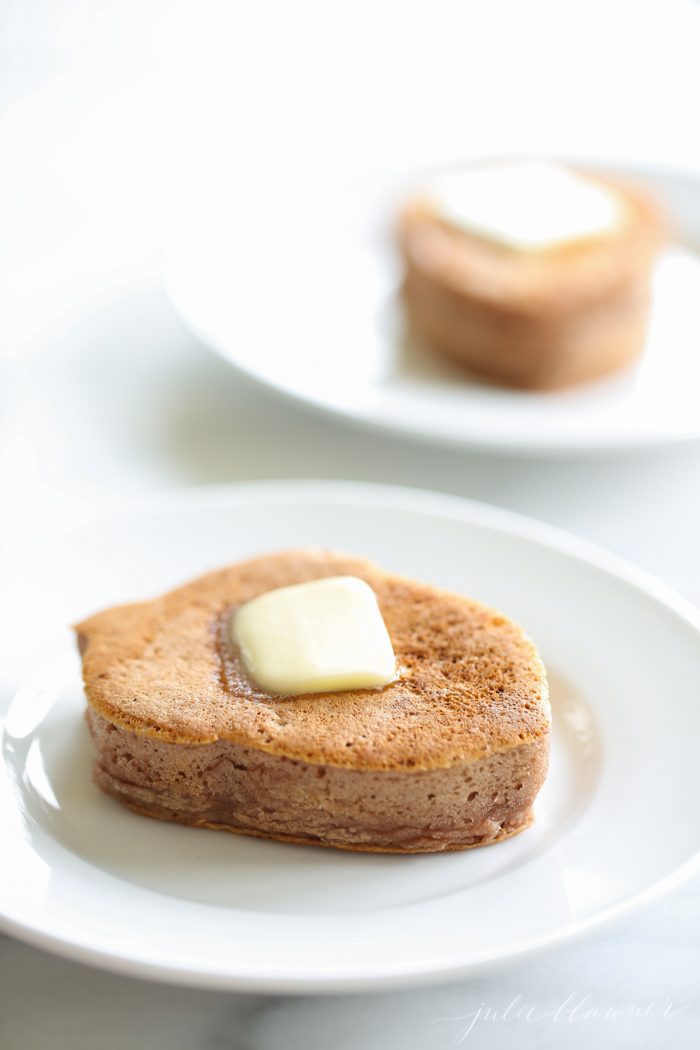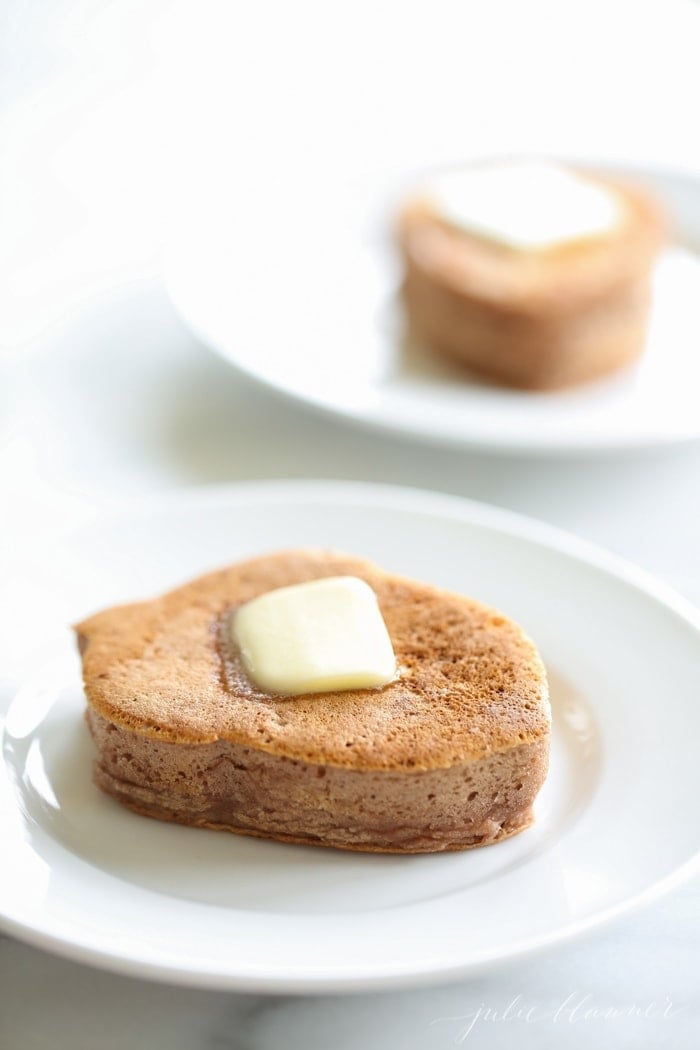 These individual-sized breakfast strata cups are perfect make-ahead breakfast for busy weekday mornings. Make a batch ahead of time, store them in the fridge or freezer, then reheat a few when you're ready to eat.
Eggs, cheese, and bacon make these strata cups an all-in-one breakfast solution that can be served with some fruit on the side. They're great for meal prepping too—put them in a bento or divided container with some yogurt, sausage, or other breakfast faves.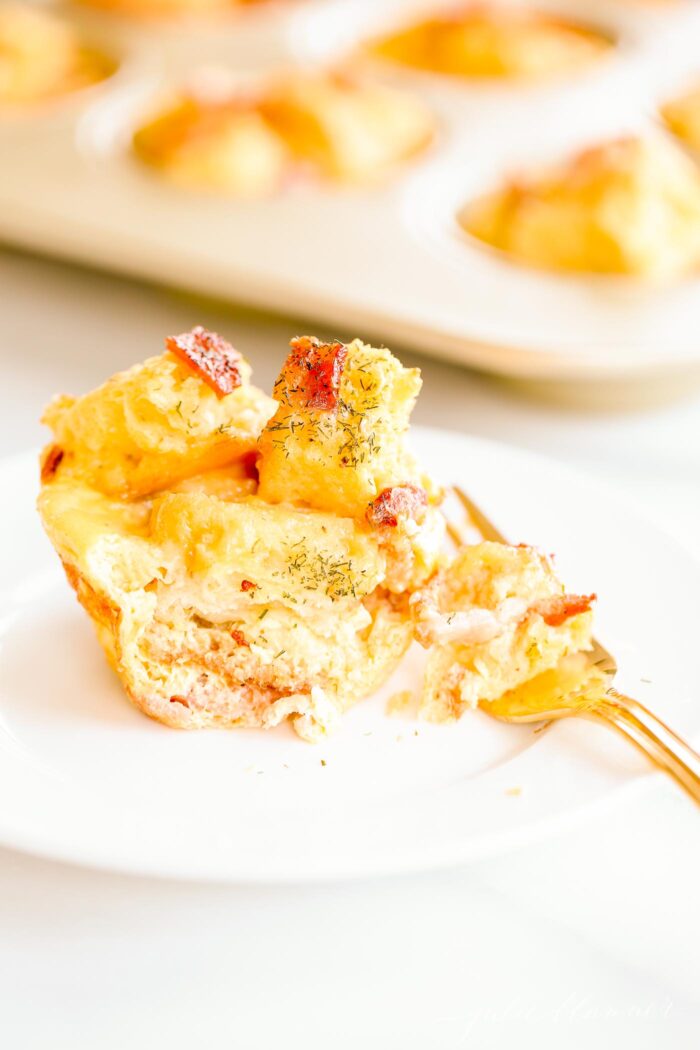 It's not just for dessert! Bread pudding is basically like a French toast casserole, so why not serve it for your next brunch? This version is perfect for make-ahead breakfasts—just prepare it ahead of time, store it in the fridge, and bake when you're ready to serve. The leftovers are great for a quick and easy breakfast all week long!
You can also freeze bread pudding, either before or after baking. Wrap it well and let it thaw in the refrigerator. Then, either bake it according to the recipe instructions (if you froze it unbaked) or until it's warmed through.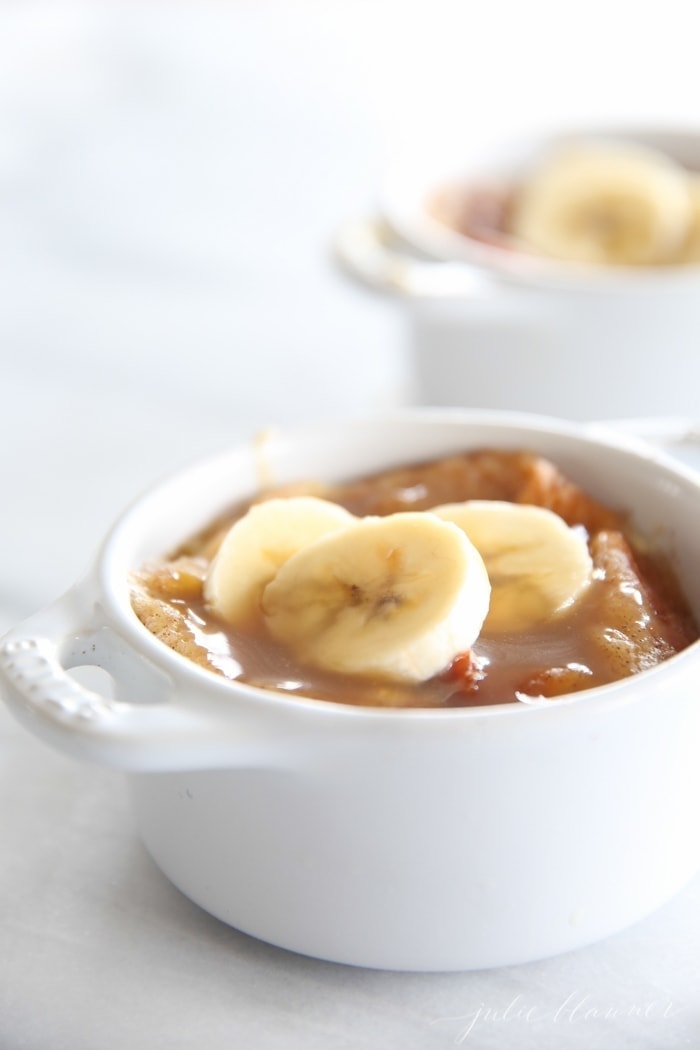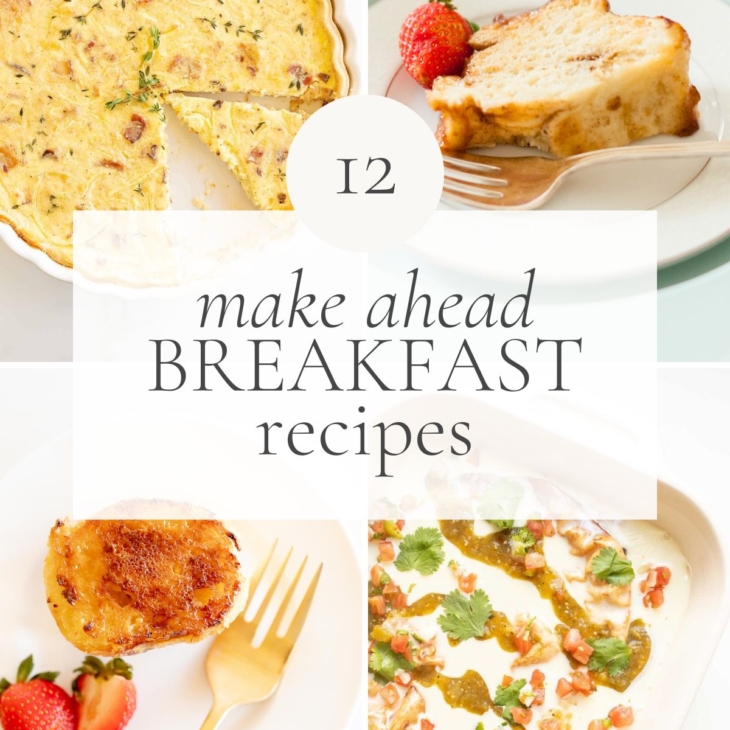 12 Make-Ahead Breakfast Recipes
With these make-ahead breakfast recipes, you can ensure that you have a healthy, filling breakfast ready to enjoy no matter what the morning throws at you!
Instructions
Choose a recipe to make.

Gather all the ingredients you need.

Prepare the recipe and refrigerate or freeze it for later.
Nutrition Information
Calories:
3
kcal
,
Carbohydrates:
1
g
,
Protein:
0.1
g
,
Fat:
0.1
g
,
Saturated Fat:
0.04
g
,
Polyunsaturated Fat:
0.02
g
,
Monounsaturated Fat:
0.03
g
,
Trans Fat:
0.003
g
,
Cholesterol:
1
mg
,
Sodium:
6
mg
,
Potassium:
1
mg
,
Fiber:
0.02
g
,
Sugar:
0.2
g
,
Vitamin A:
2
IU
,
Vitamin C:
0.001
mg
,
Calcium:
1
mg
,
Iron:
0.02
mg
Estimated nutrition information is provided as a courtesy and is not guaranteed.