Last Minute Advent Calendar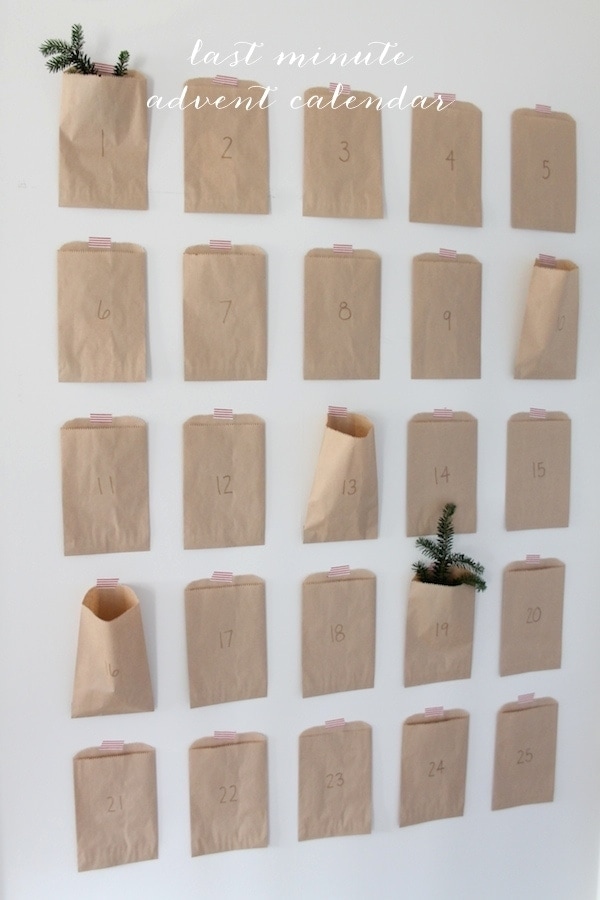 It's a week into December and I'm just getting started on my advent calendar. Is December moving fast or is it just me? I never did an advent calendar growing up, but thought it would be fun for the girls, especially while they're so young. Given my poor timing, I needed to come up with something quickly. I created this last minute advent calendar from little kraft bags, fabric tape & some greenery. In 10 minutes, it was hanging, and it 20, it was ready!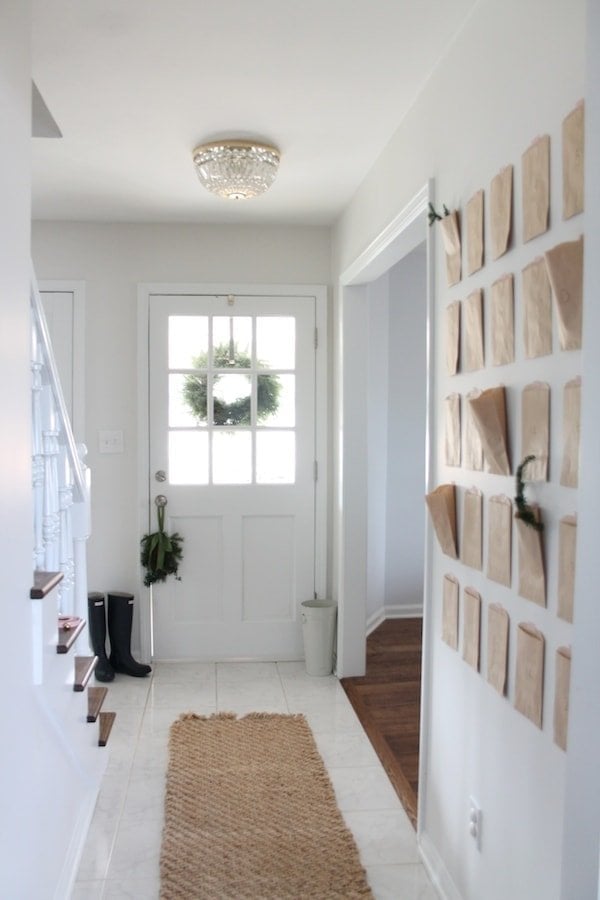 I created the calendar in our entryway so the girls would walk by it when they wake each morning…you know, so I don't forget to actually use it! It's an awkward angle to photograph, but this is for the girls, not the blog. You'll forgive me, right?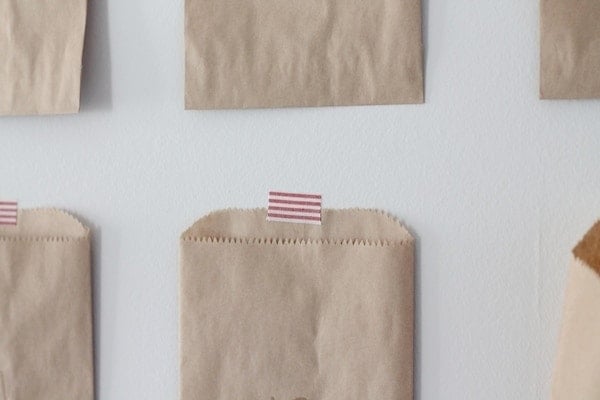 I used fabric tape because it's pretty, festive and easy for Adalyn & Aniston to remove from the wall to see what's inside their bag for the day.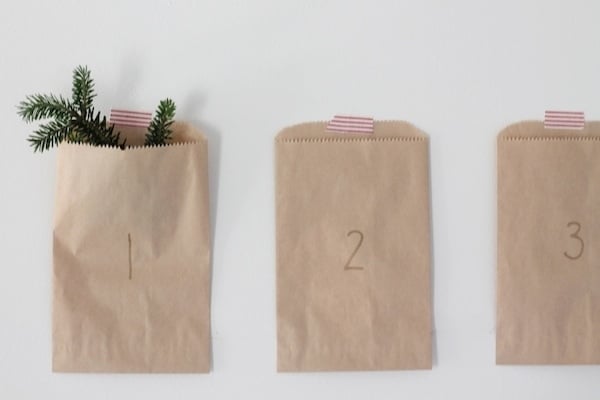 I added a couple of pieces of greenery to make it decorative & just wrote the numbers with a gold sharpie. I was going to run them through the printer to number them, but that would have added at least 10 minutes & we don't even have our tree up yet!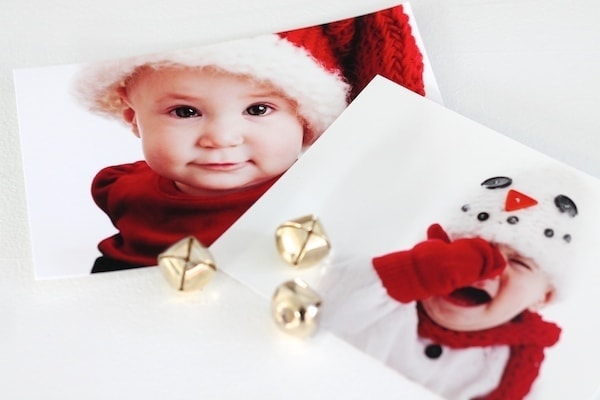 Considering it's day 6 & the calendar just went up, I knew I wouldn't be up for daily activities & I certainly don't want 25 gifts laying around the house. Some days I included old family photographs to share with the girls as well as some recent ones. Others there is a tidbit about why we celebrate Christmas. Of course there are some activities as well!
I printed of a list of activities, which I can secretly place inside the bags the day of because often, I don't know what we'll do before then! Other activities that I know we have planned for specific dates are in there already. Activities include: see Santa Claus, bake cookies, make an ornament, donate old toys, donate new toys, Christmas Carol at home, watch a Christmas movie, make jingle bells…should I just share the list in a printable? Some days, I have included trinkets we'll use for the activities, like the cookie cutter.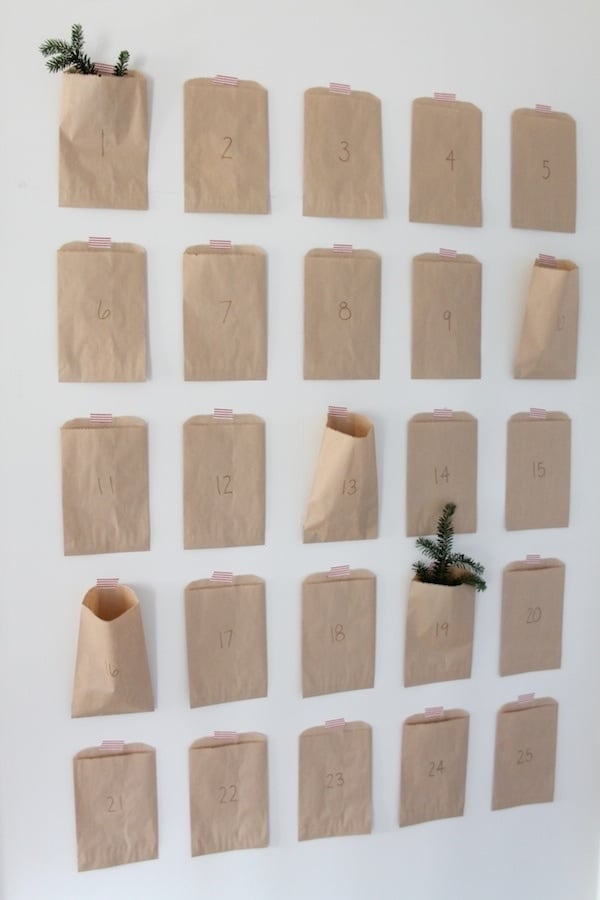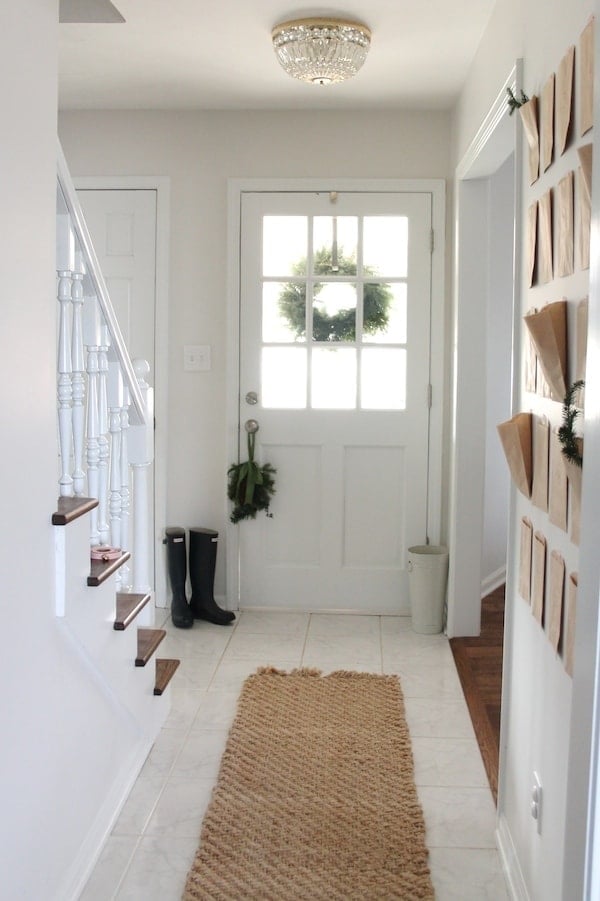 Well, I think it's time to decorate, starting with a few greens in that bucket. Or nap. TBD.
LET'S CONNECT!
instagram | newsletter | facebook | pinterest