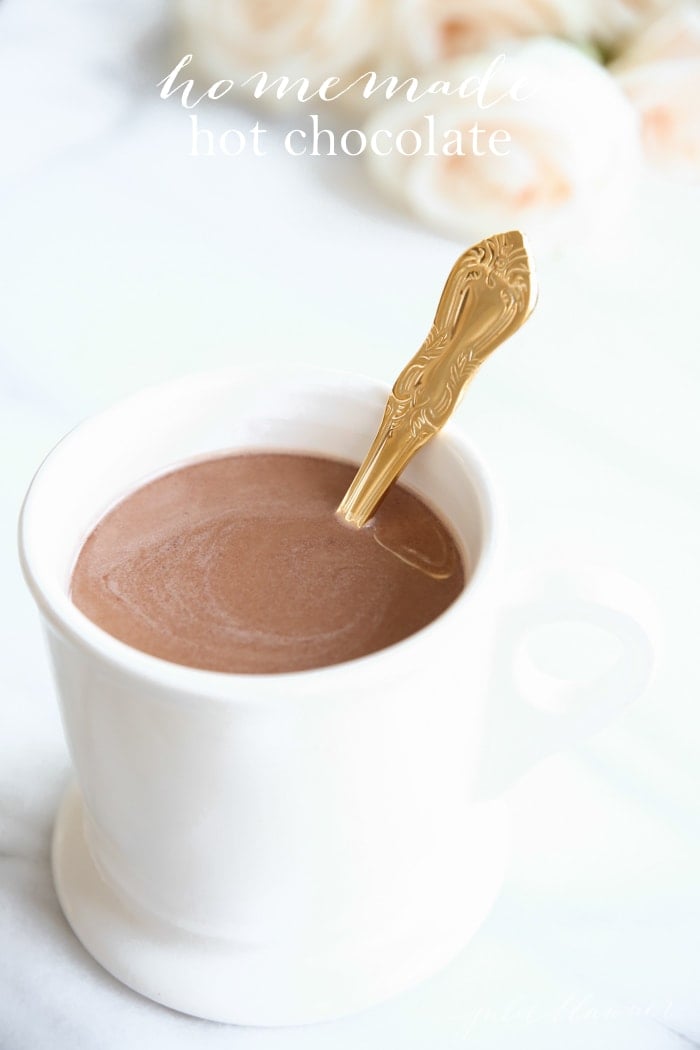 If there's one thing I loved as a child, it was hot chocolate. Little did I know at the time that I wasn't experiencing good hot chocolate. My mom was always conscience of our sugar intake and having hot chocolate was a special treat. I didn't think twice when she'd open a packet, pour half in a cup of hot water, stir and serve. As I've grown, so have my tastes and that half pack of watered down mix just isn't enough. If you're going to do something, do it right, right? This creamy hot chocolate recipe takes less than 10 minutes to make and is so dreamy! And hey, it's another way to squeeze in a little calcium.
It's as simple as…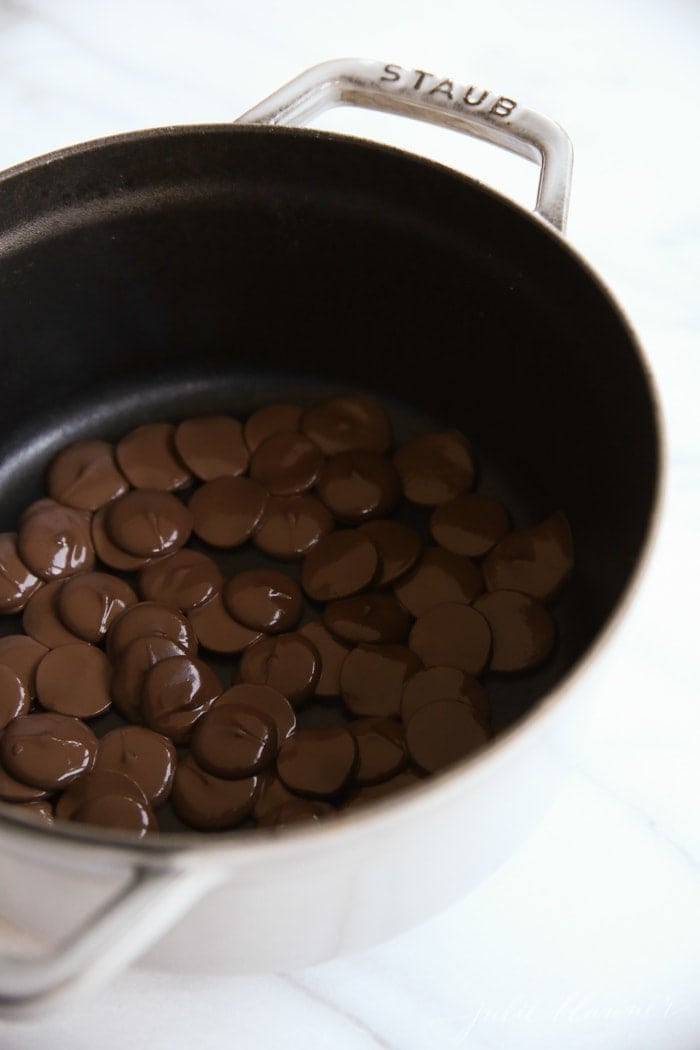 melting chocolate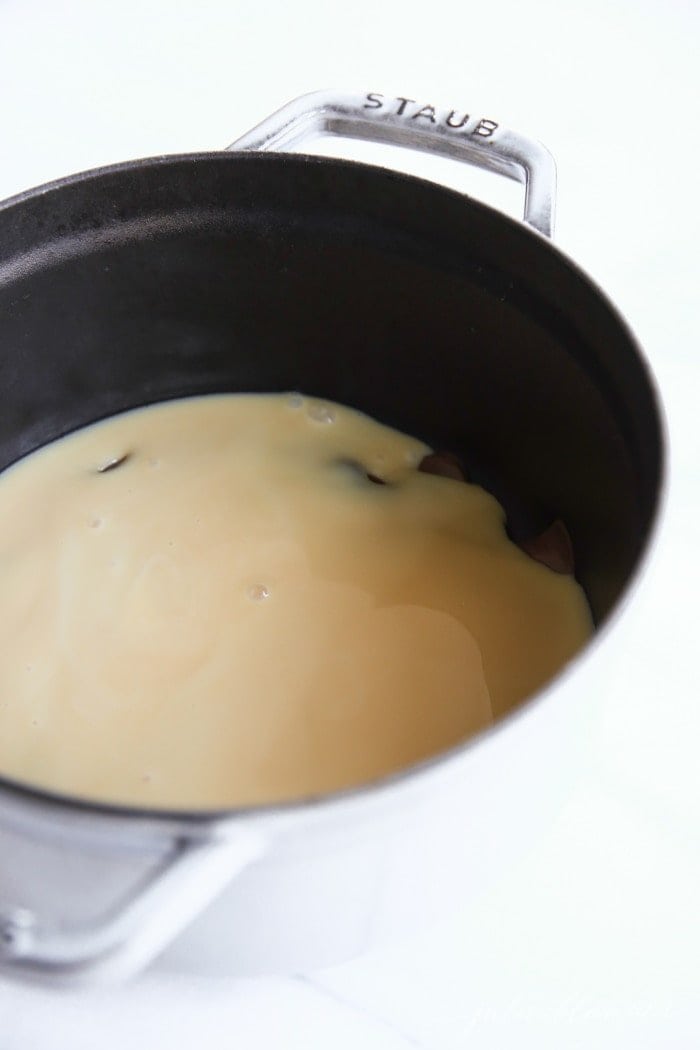 adding sweetened condensed milk to make it extra creamy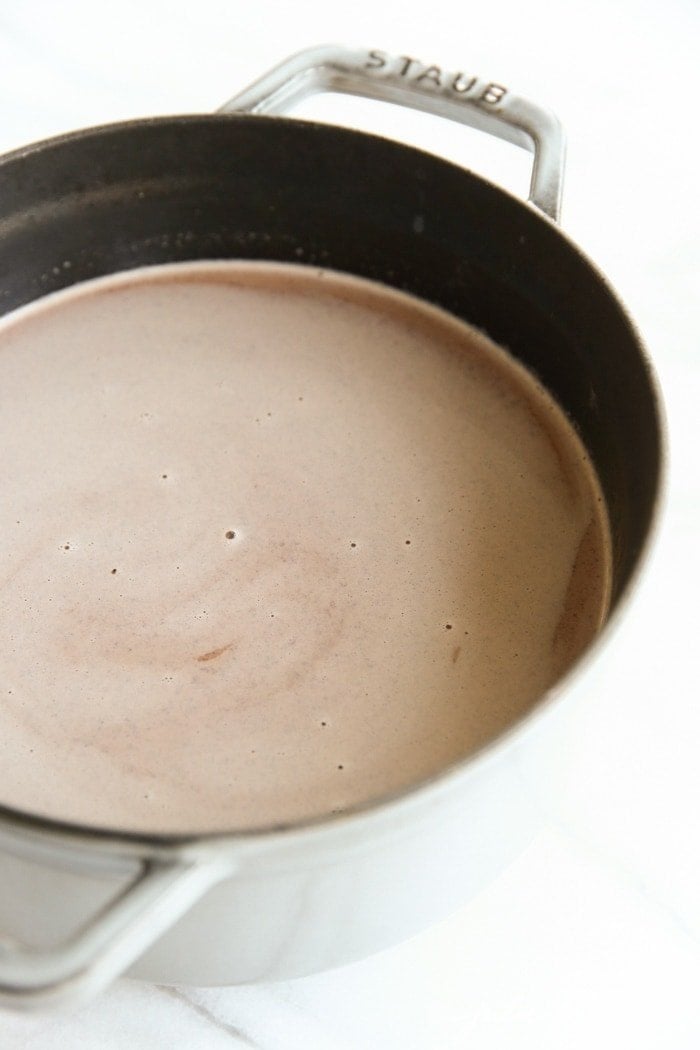 and whisking in milk. Enjoy!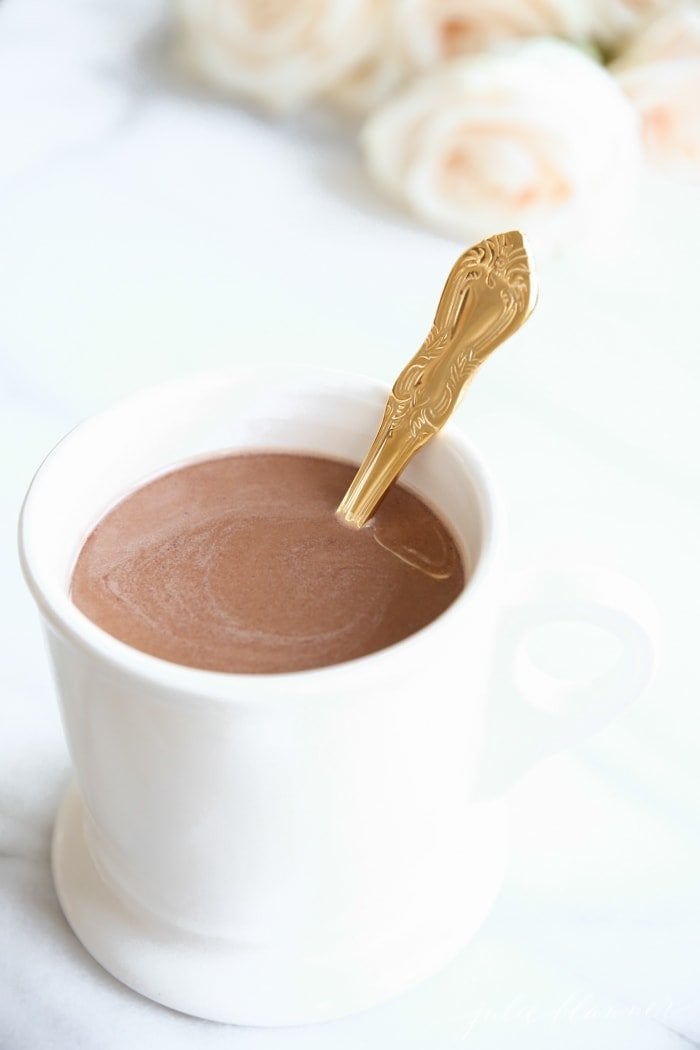 Homemade Hot Chocolate Recipe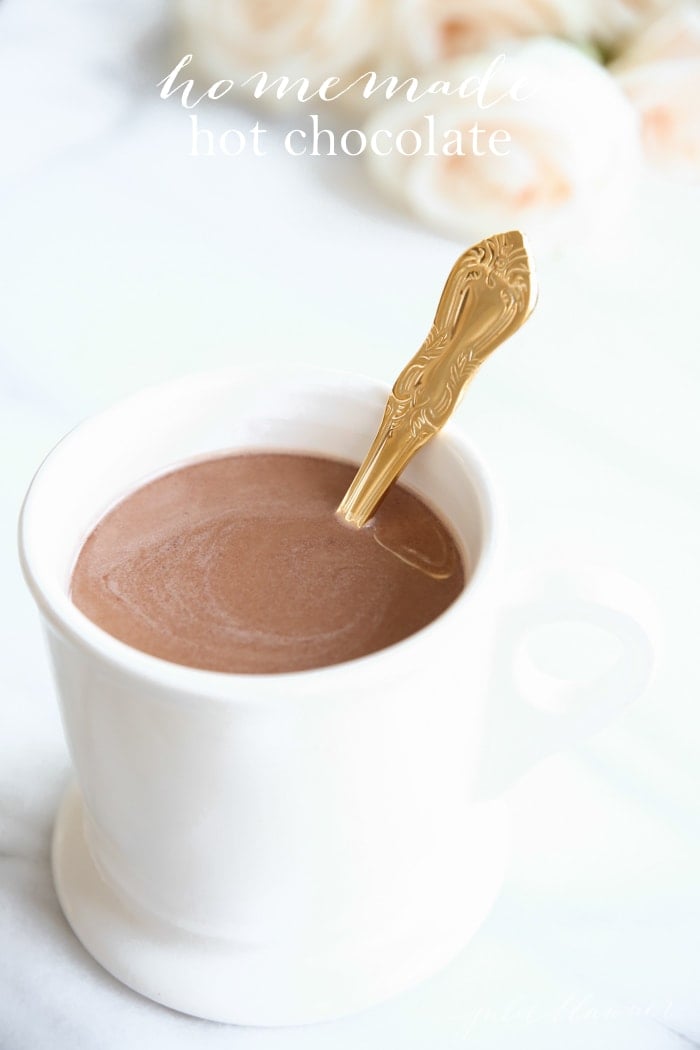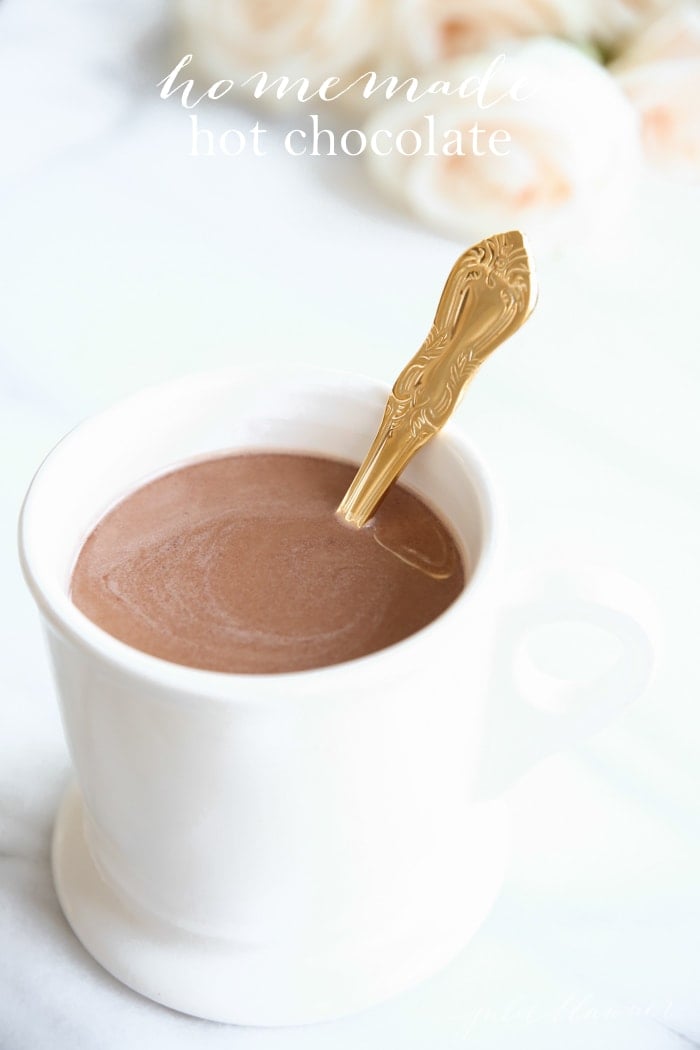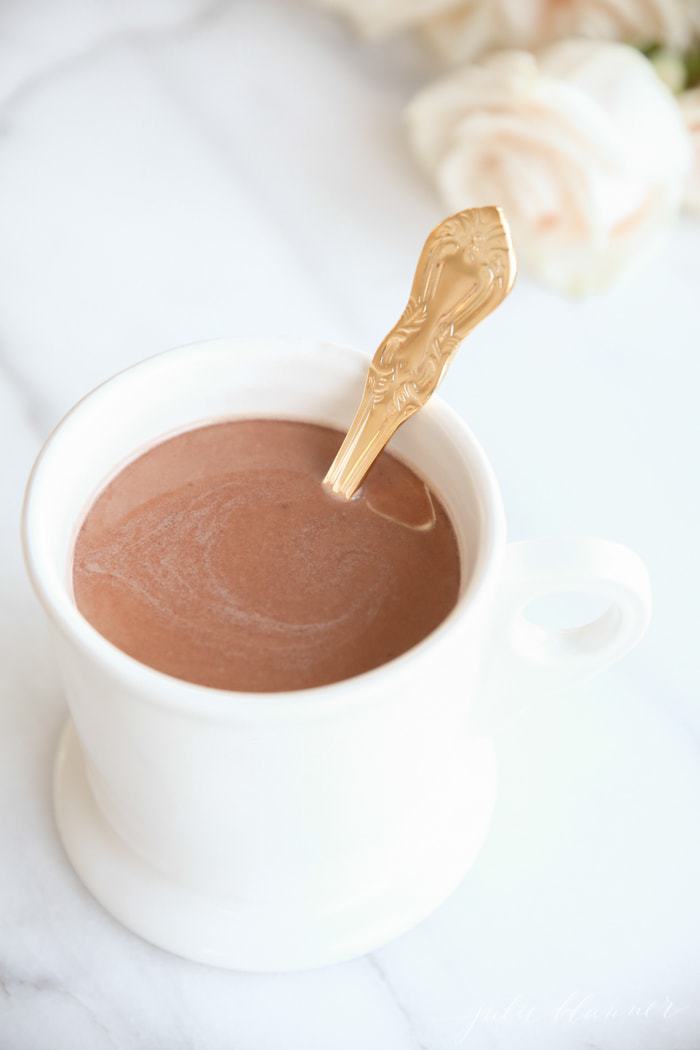 Cheers for chocolate!