Four ingredient all-natural exfoliating and hydrating Sugar Lip Scrub recipe.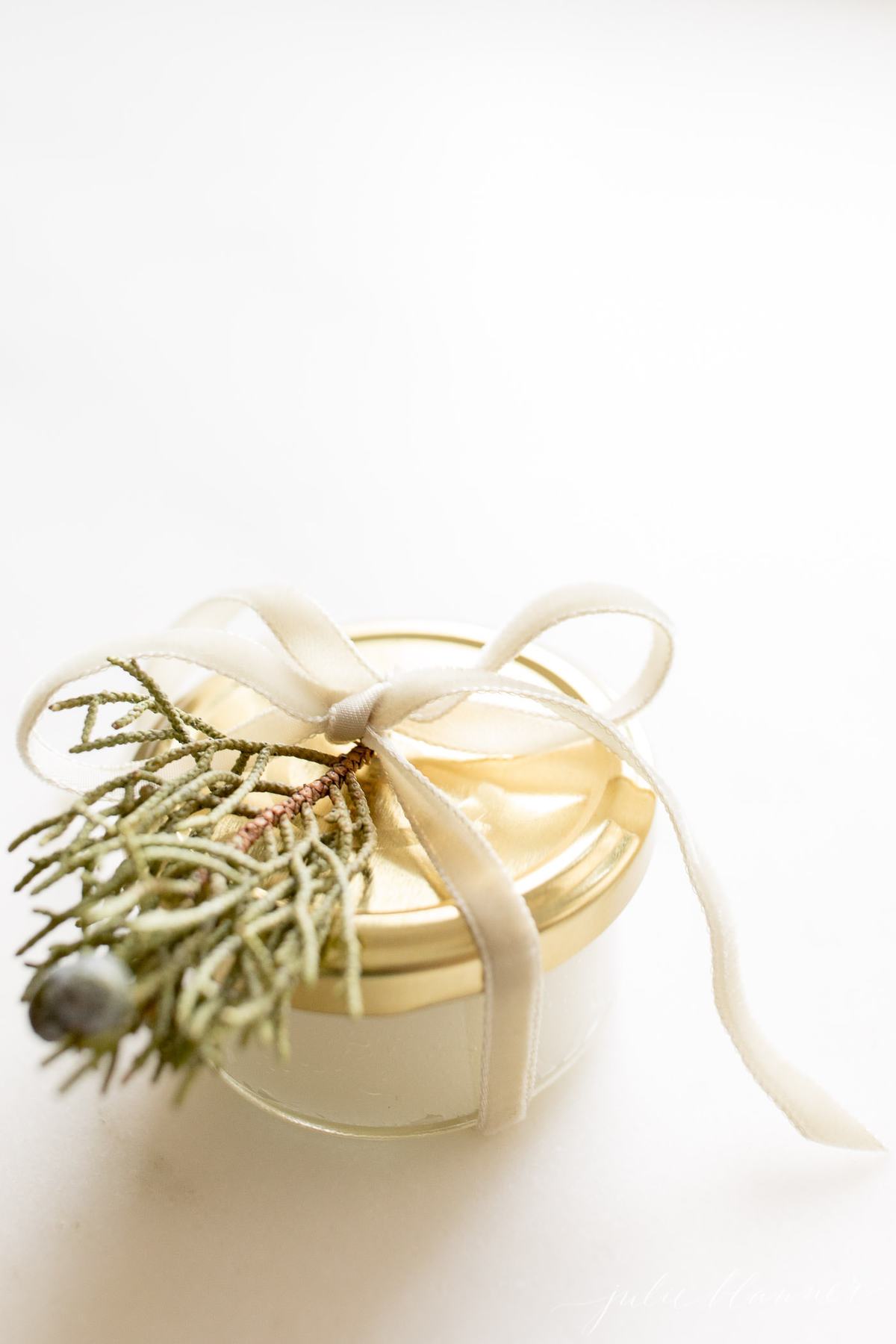 Do you love homemade / natural bath products? I love having the ability to whip up my own skin care products in our kitchen.
It's so refreshing to know everything that's going into a beauty product. It's not only a great gift for yourself, but it makes a beautiful gift for friends, family, teachers and more!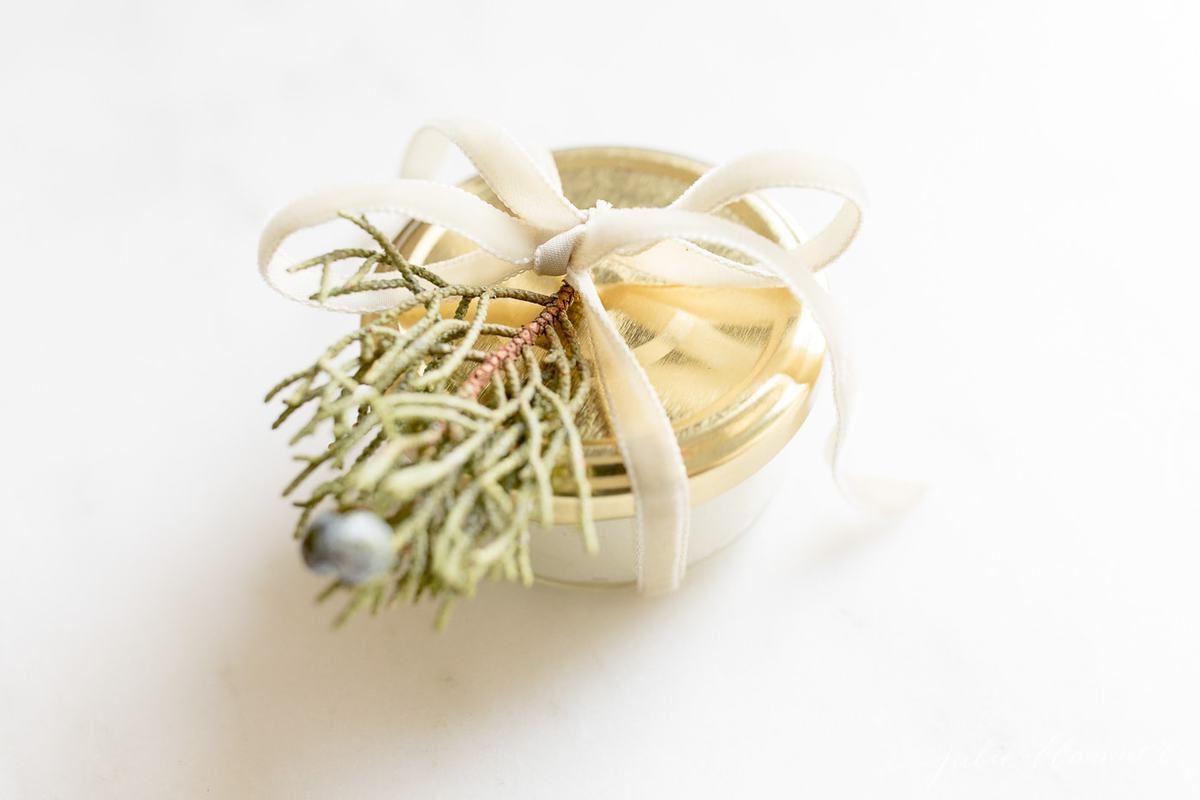 With just a few simple ingredients you can whip up this refreshing Sugar Lip Scrub. It's the easiest way to cure the winter blues and heal dry and chapped lips.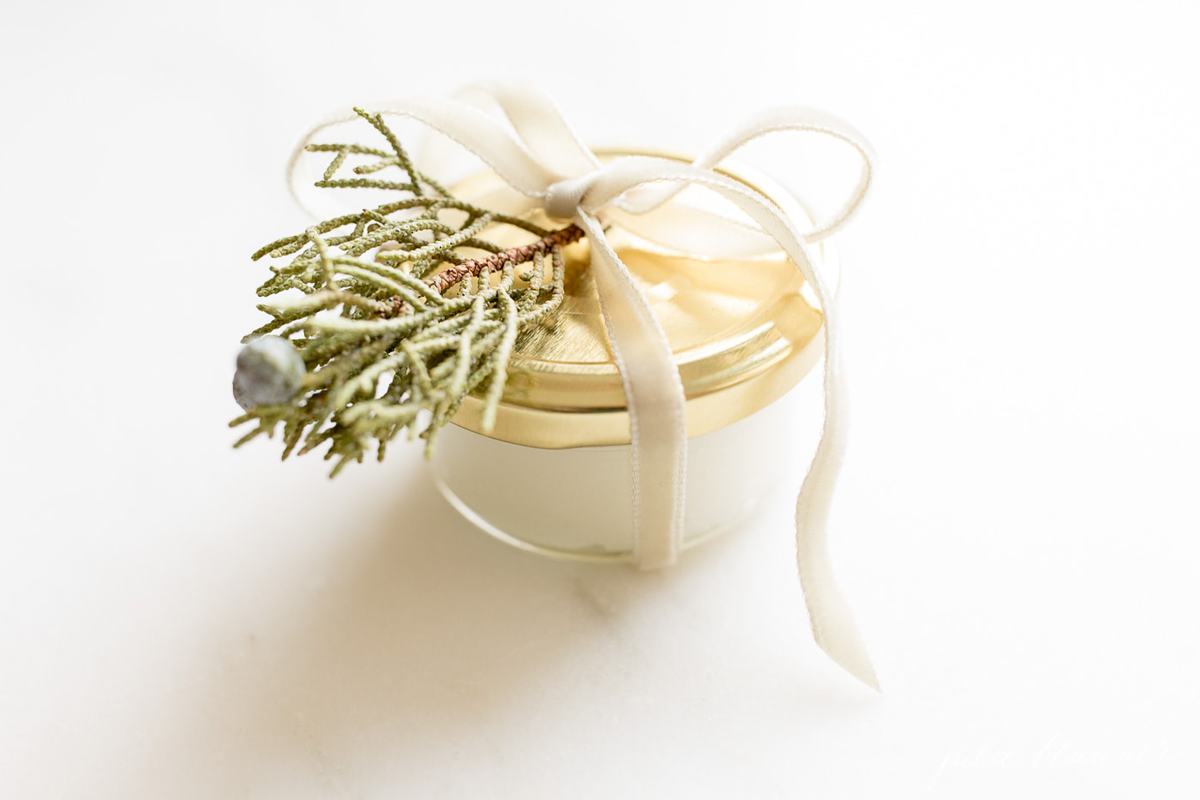 Sometimes during the harsh winter months our lips become so dry and chapped to the point they hurt (and sometimes bleed). No amount of vaseline can save a pout at that point.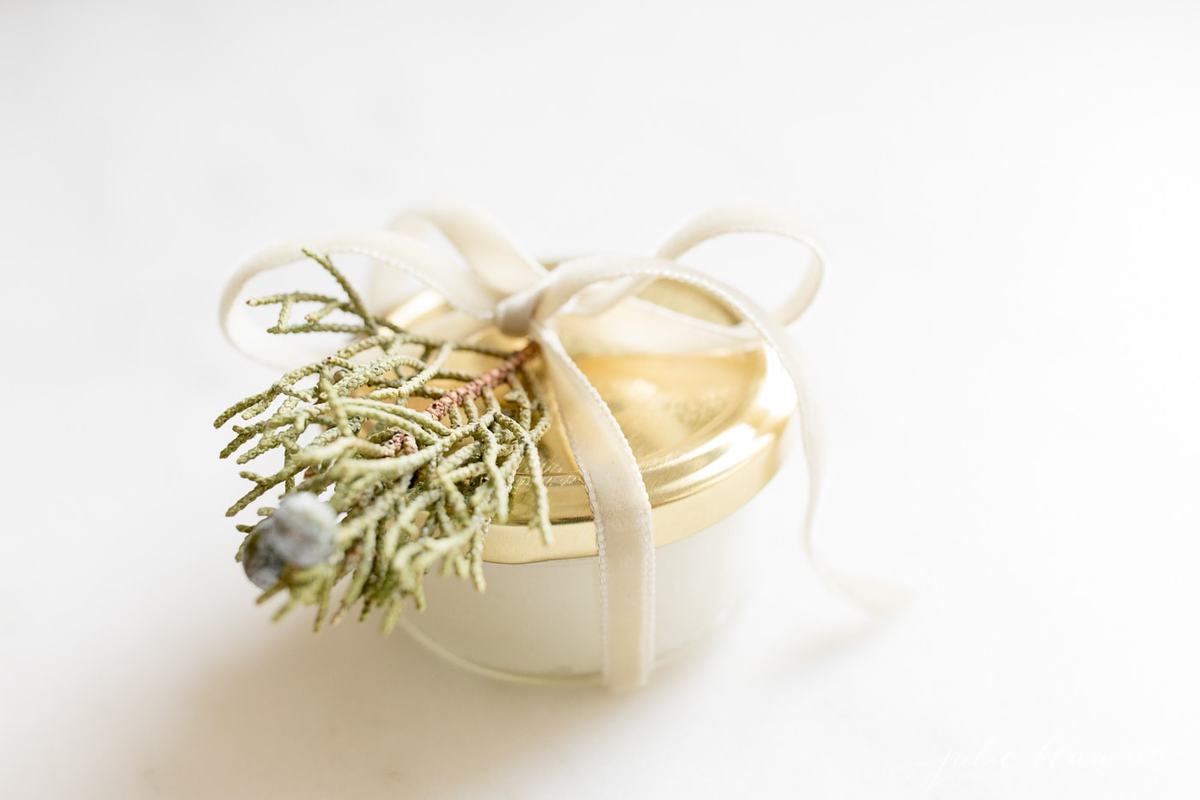 How to Cure Chapped Lips
Aquaphor, vaseline and chapstick help, but the best cure for dry and chapped lips is gently exfoliating the dead skin cells. Hydrating lips is much easier and more effective with fresh skin cells.
This homemade Lip Scrub recipe is tried and true. After a few days your lips will feel so soft!
You can use sugar lip scrub daily or as needed!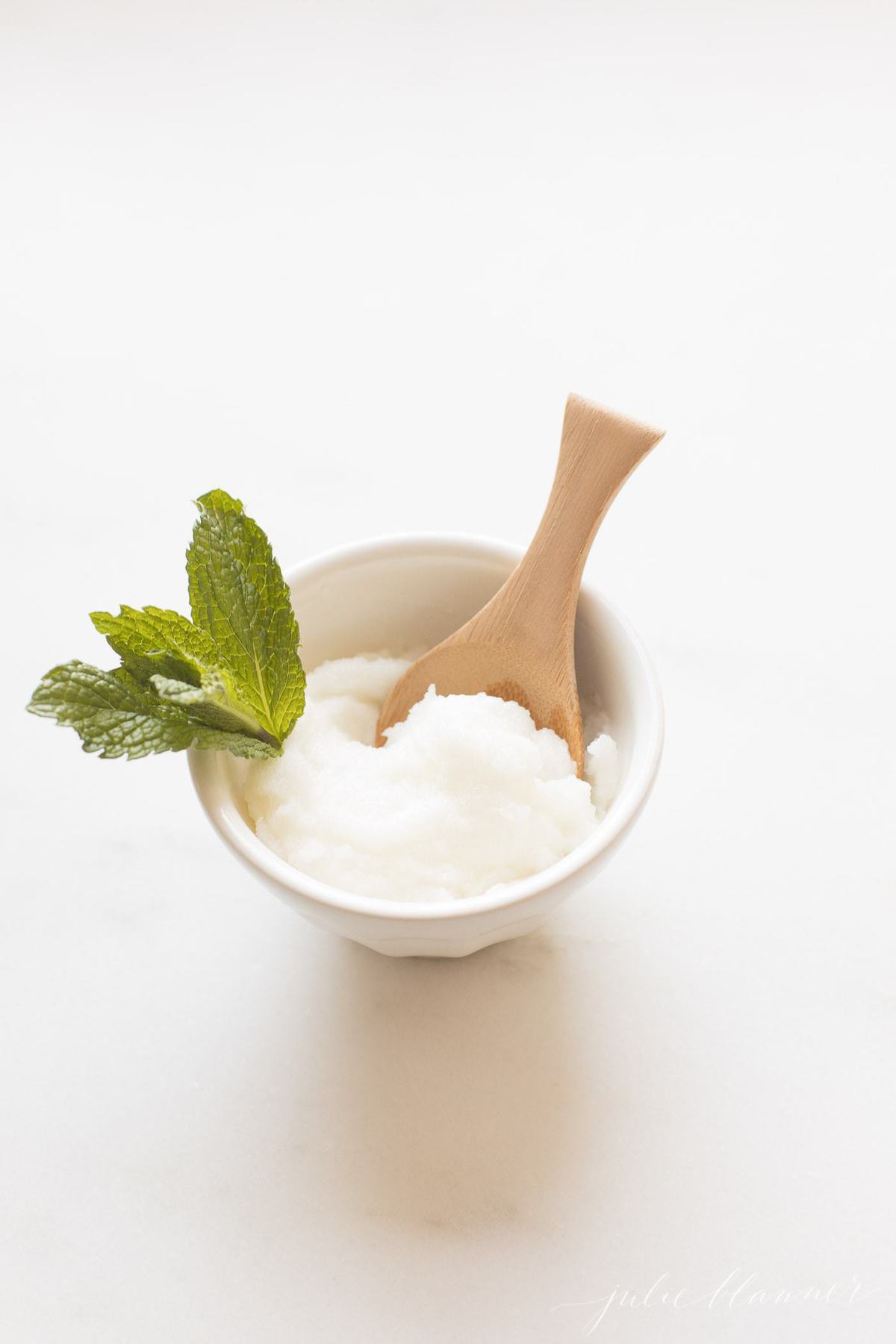 Sugar Lip Scrub Ingredients
Coconut Oil
Sugar – White granulated sugar is natural and effective while not being too abrasive. You can also use brown sugar if you prefer.
Essential Oil – I love using mint, but you can use your favorite essential oils.
Grapeseed Oil – You can use the oil of your choice – olive, vegetable, almond, or grapeseed. Grapeseed is my preferred oil of choice for lip scrub and other natural beauty products. You can find it in most grocery stores with the other oils.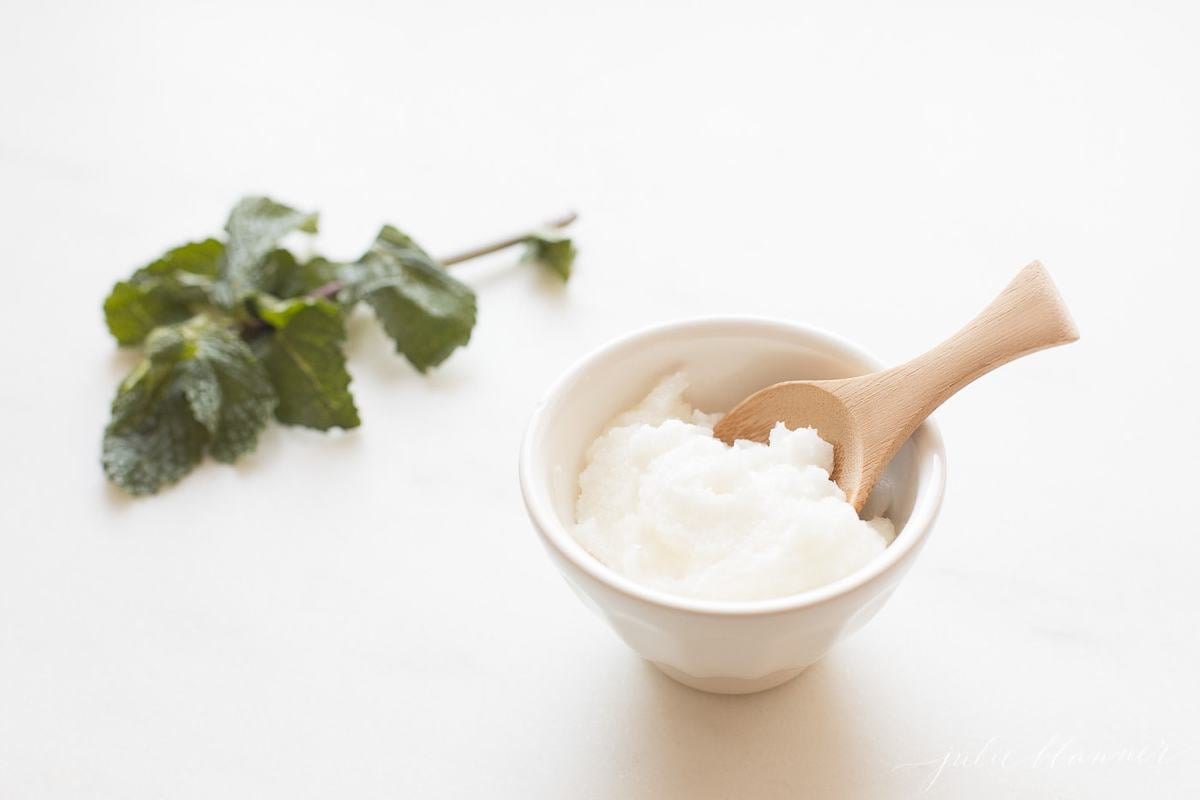 How to Make Sugar Lip Scrub
In a mixing bowl, combine ingredients.
Store in a small airtight jar.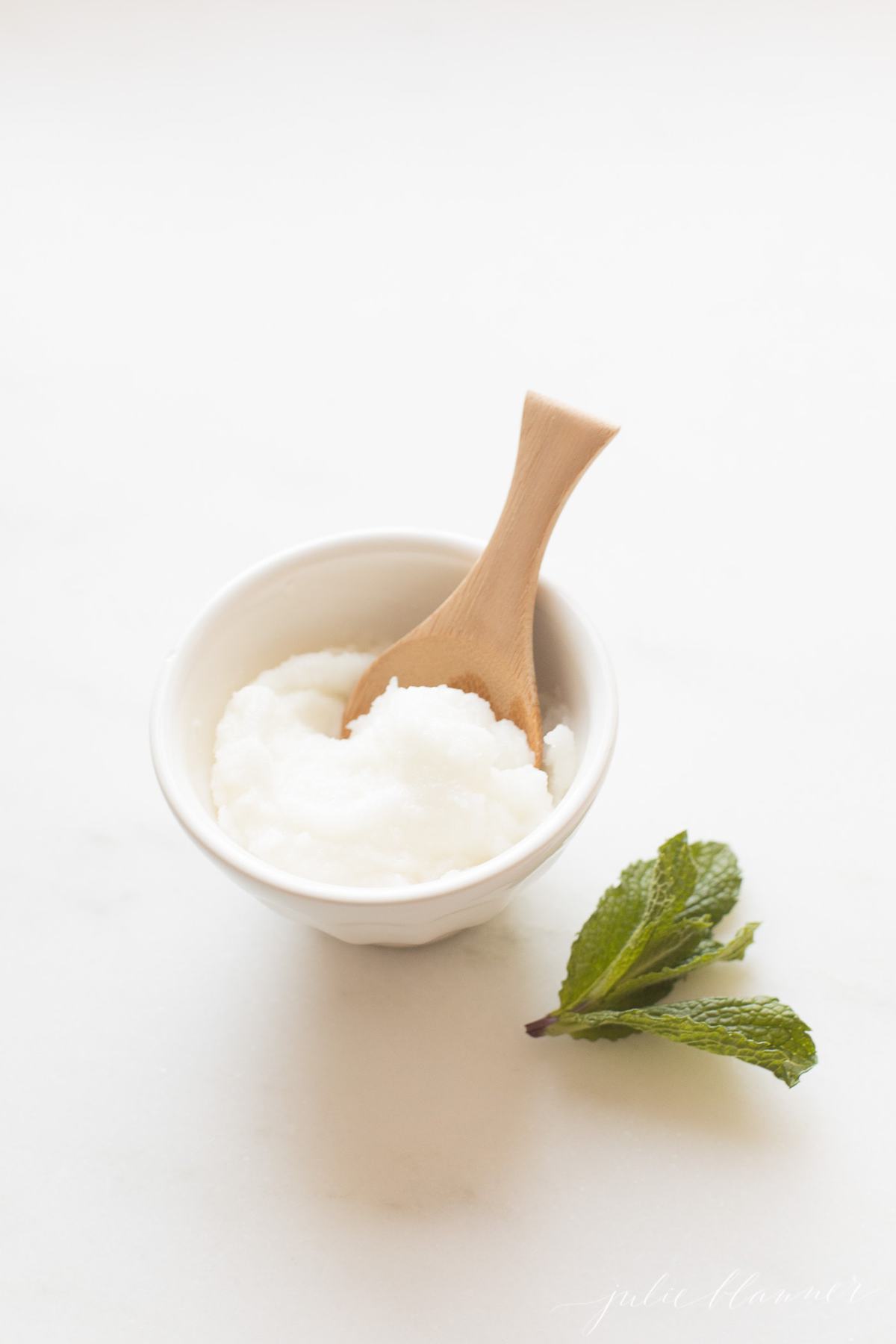 Learn how to set up your own Sugar Scrub Bar for a party! Perfect for showers – it's a fun activity that doubles as a take home party favor!
How to Use Homemade Lip Scrub
Gently massage a small amount on your lips and rinse off. Use up to 3 times a week to exfoliate dry, chapped lips.
Tips for Storing Sugar Lip Scrub
store in an airtight container
discard after 3 weeks
Gifting
2 oz jars are the perfect size for gifting (or storing) your Sugar Lip Scrub! You can wrap it with ribbon or baker's twine and garnish with a little mint sprig or greenery.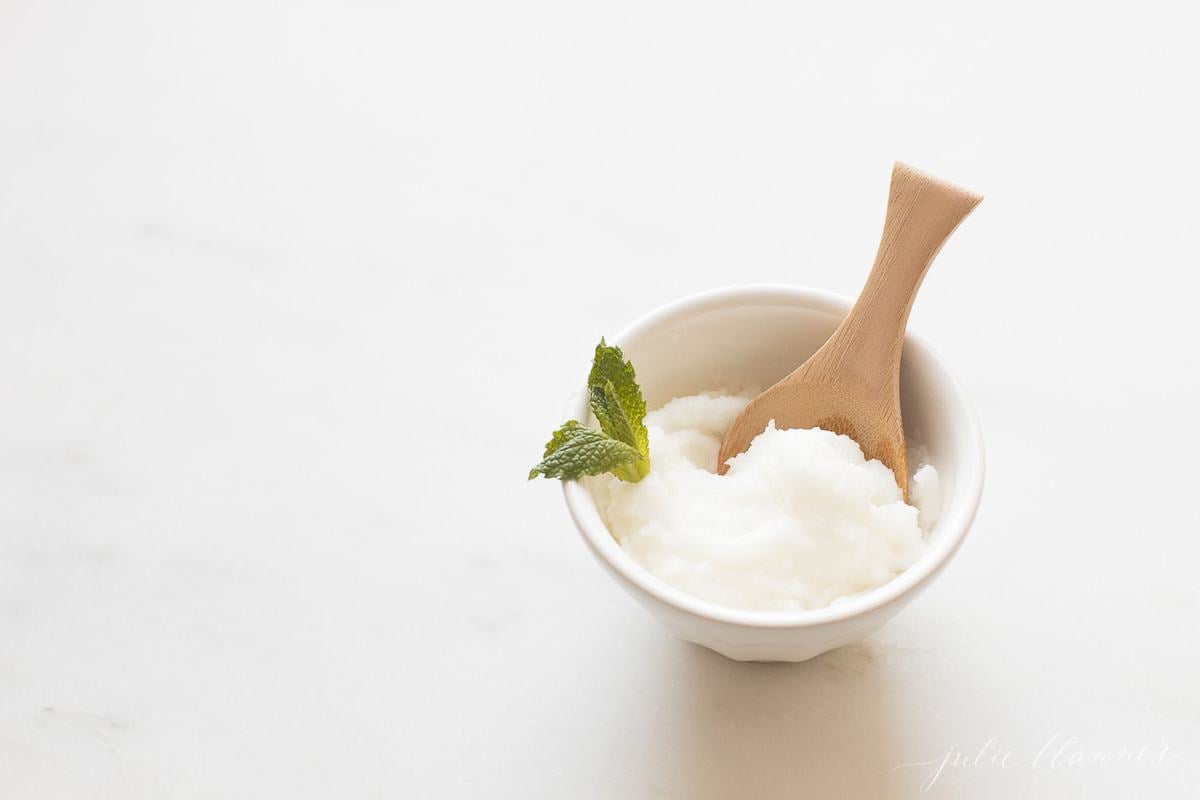 More Natural Beauty Recipes
If your arms and legs are in need of a little exfoliation and moisturizing, you'll love these natural bath recipes!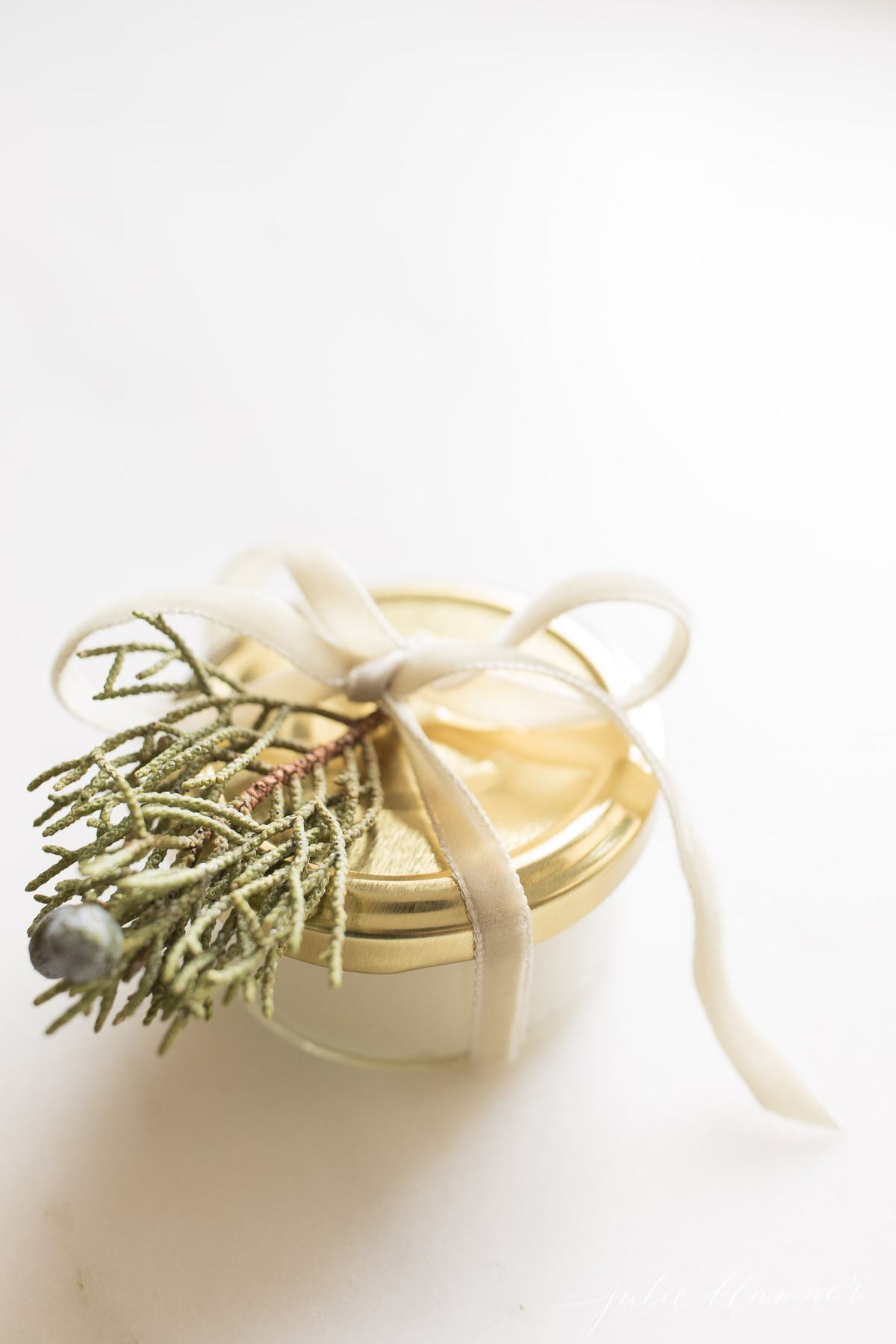 If you try this Sugar Lip Scrub recipe, please come back to share using my 5 star rating in the comments below!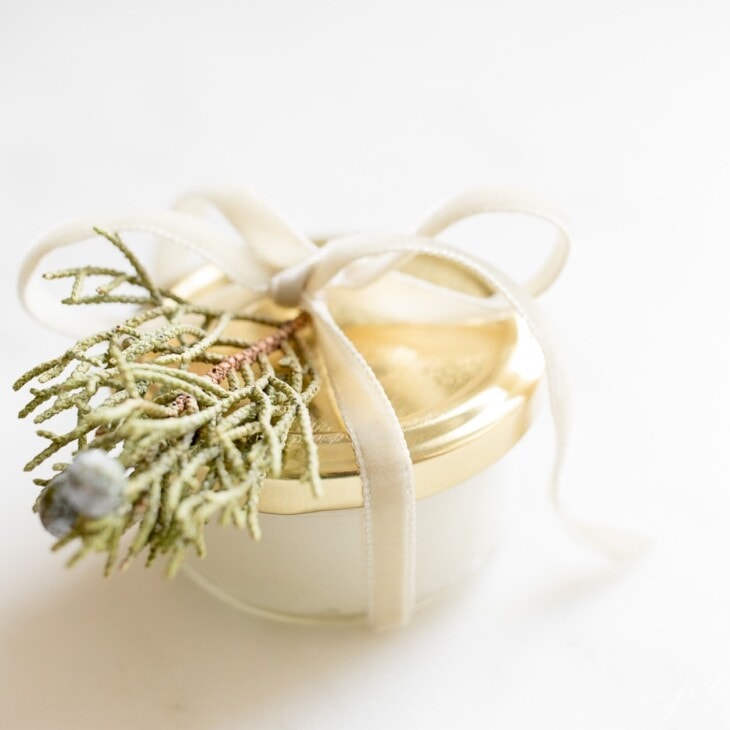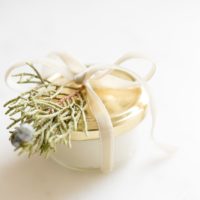 Sugar Lip Scrub
Four ingredient natural exfoliating and hydrating Sugar Lip Scrub recipe.
Ingredients
2

tablespoons

coconut oil

1/4

cup

white granulated sugar

10-14

spearmint or peppermint essential oil drops

1/2

teaspoon

grapeseed oil
Instructions
Combine ingredients and stir until blended.

Store in airtight container.
Tips
Discard after 3 weeks. You can substitute the oil of your choice- olive, vegetable, almond or grapeseed.