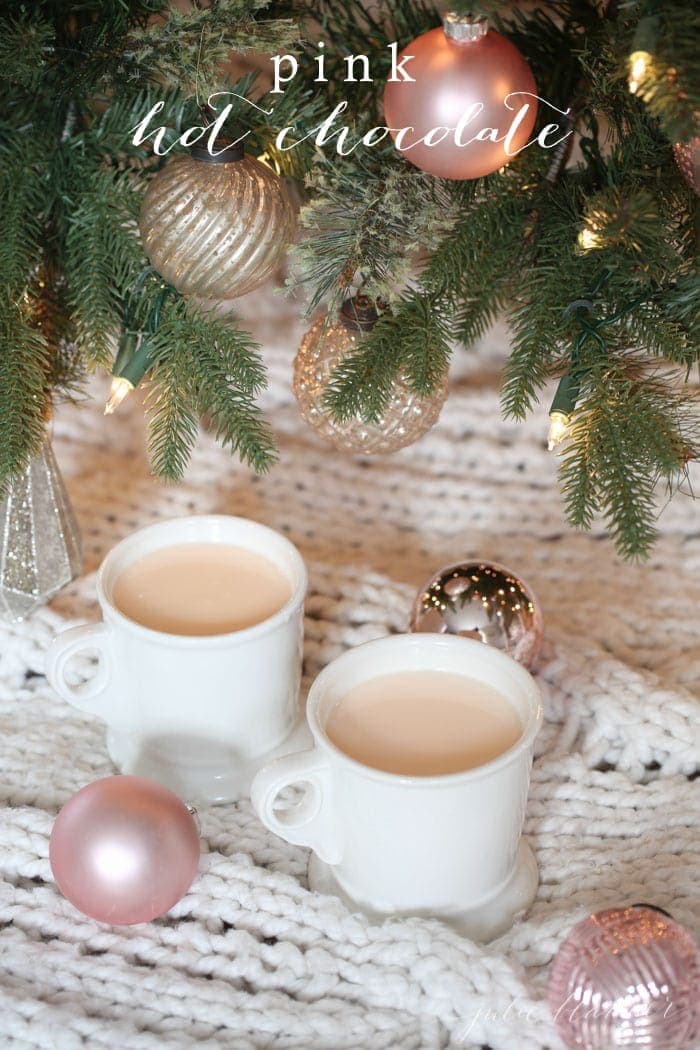 Inspired by our pink Christmas decorations, I mixed up something sweet for the girls – pink hot chocolate. With three girls, we love all things pink and I wanted to make a special drink that feels just as magical as the season.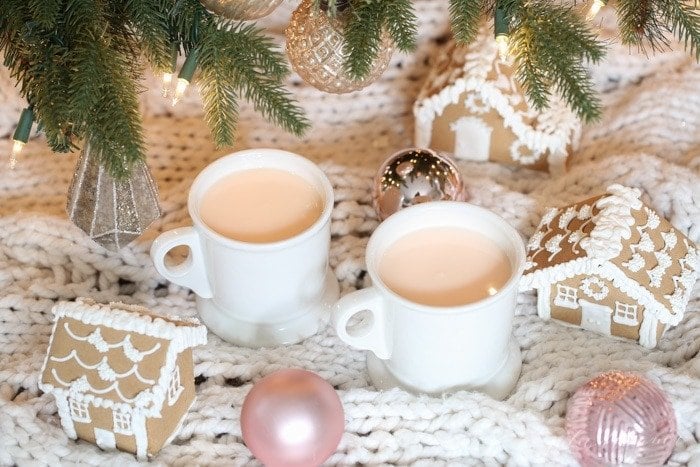 The holidays are already filled with an evening at the theatre to see Annie, brunch with Santa and an array of Christmas light displays. Sometimes, I just enjoy celebrating at home, cozied up with a cup of hot cocoa, nestled in on our tiny love seat in our pajamas.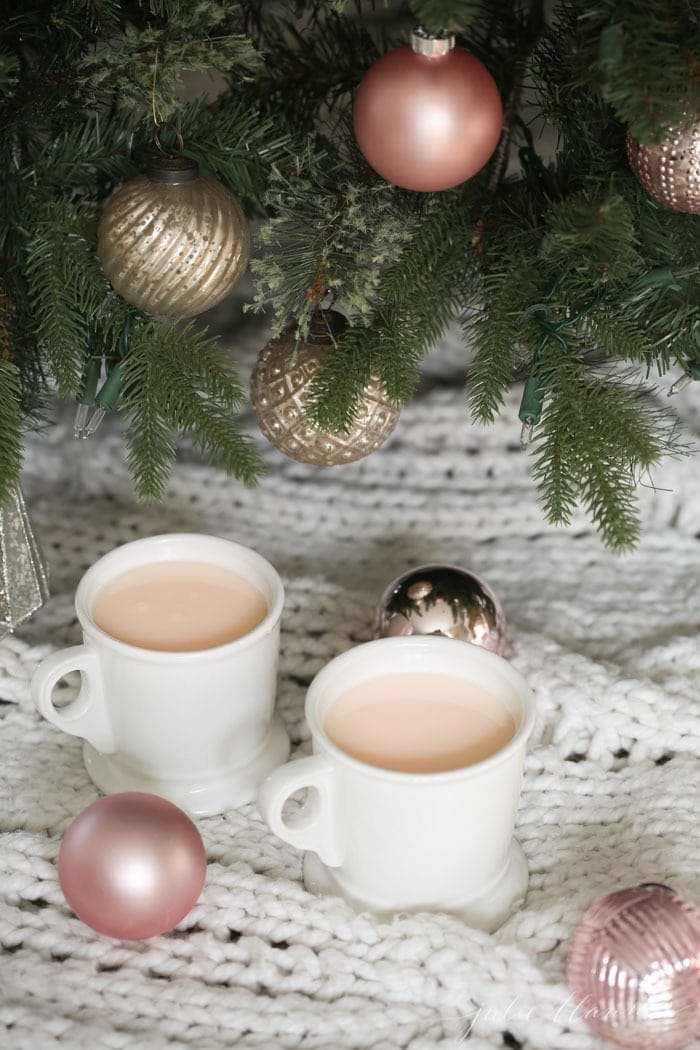 Last weekend, we visited our favorite theme park, Silver Dollar City and lines were filled with 50+ people hoping to get their hands on a cup of powdered water hot cocoa. The shame! I never understood making hot chocolate with water…we prefer ours creamy.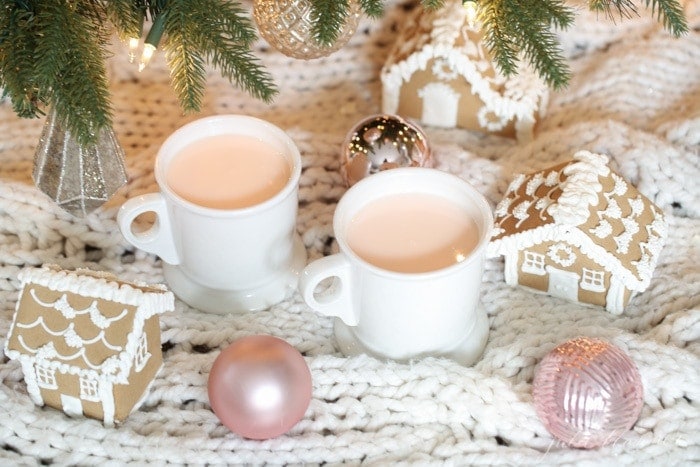 My pink hot chocolate recipe is rich, creamy and easy to drink. No artificial flavors or powders, just yummy milk, white chocolate and a touch of food coloring. You can add a hint of vanilla if you'd like, too!
This dreamy version of hot chocolate is a fun way to mix things up this winter.
Save this pink hot chocolate recipe: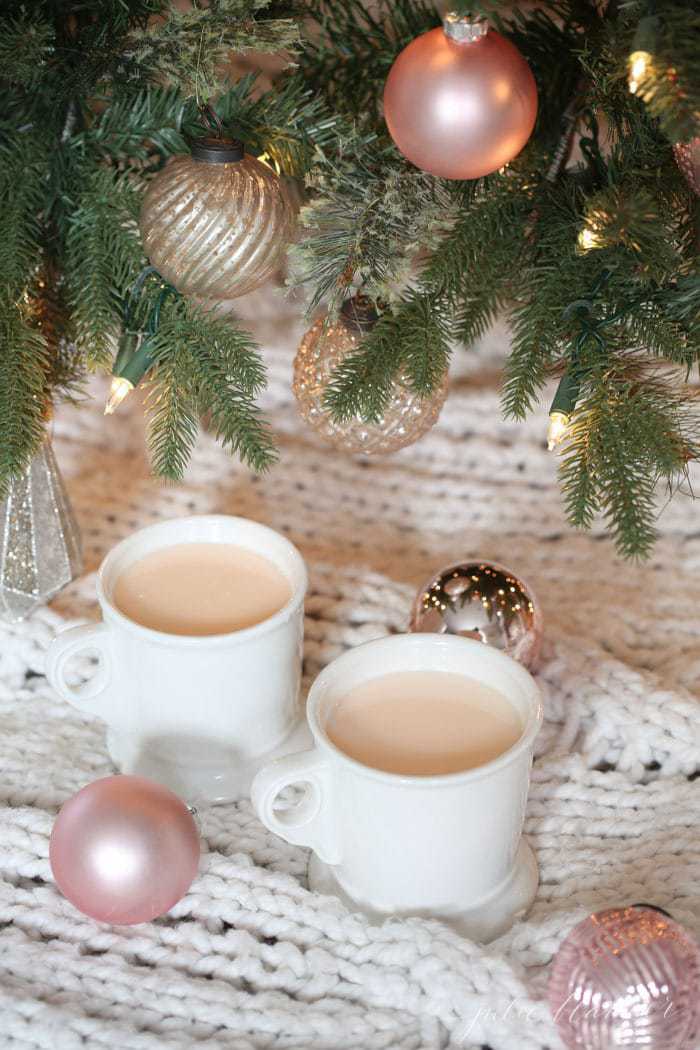 6
adjust servings
Ingredients
10 oz white chocolate
4 c milk
2 tsp vanilla
2 drops red food coloring
Instructions
In a saucepan over medium low heat, combine white chocolate, milk and vanilla, stirring occasionally until melted.
Whisk until smooth and add food coloring until you reach the desired color.


shop this post:

LET'S CONNECT!
instagram | newsletter | facebook | pinterest