Everyday Flowers | Roses and Thistle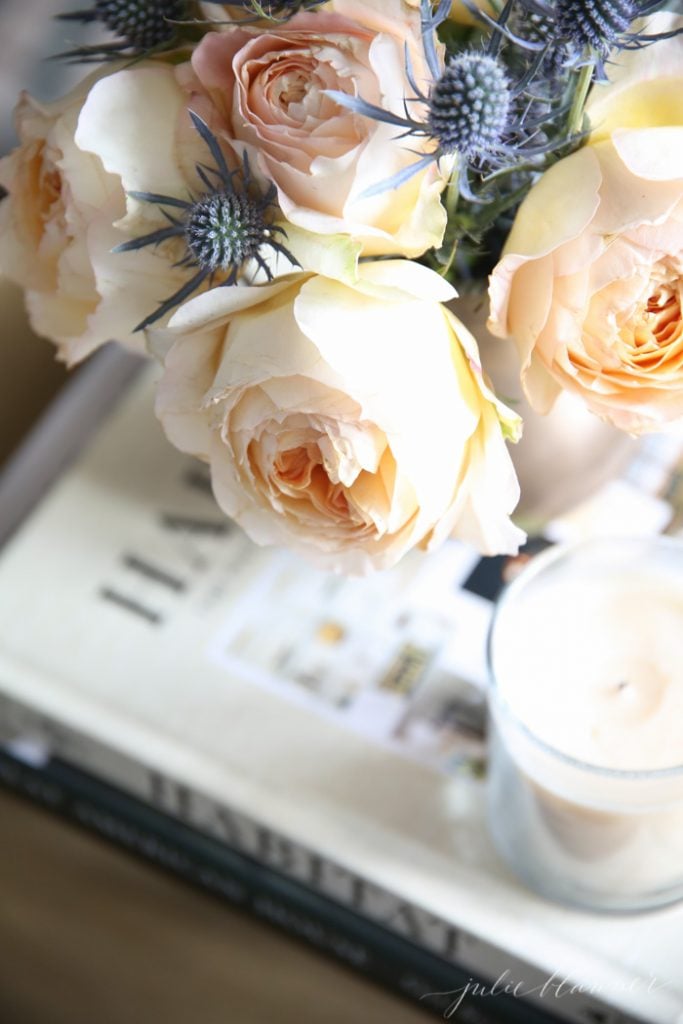 I started this blog in 2008 to share the little ways that I celebrate every day. My style has evolved, but it has always been simple. I'll often take photographs of minute details and wonder "is it too simple to share?" Over lunch last week with Becky and Christina we were discussing my Instagram feed and how followers there really gravitate toward photographs of my flower arrangements.
When Becky said she could never arrange roses and thistle like that, I asked her why not? It's so easy! I first thought it was too simple to share and then realized that's exactly what we all want to look at sometimes – effortless ideas that we can actually use. These everyday flowers are beautiful for a bedside table, living room arrangement or even a bouquet.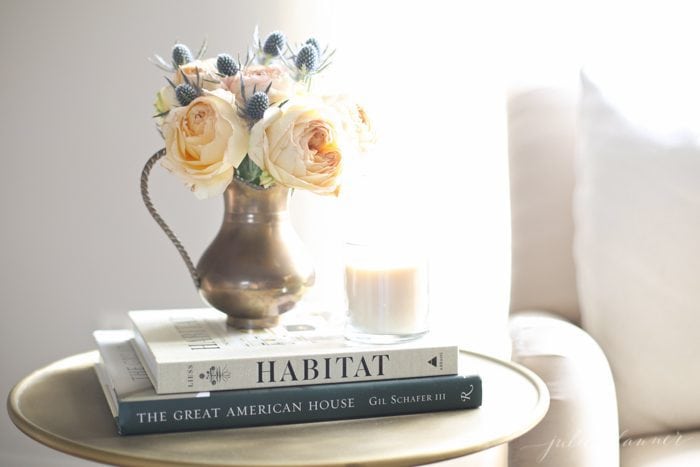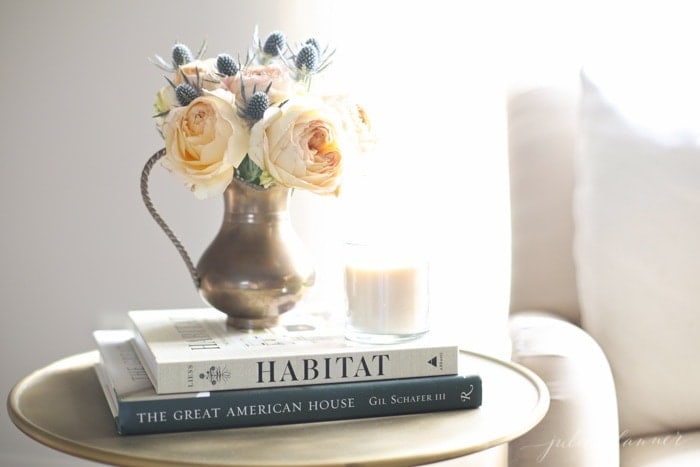 The truth is, I'm not a florist. I just love arranging flowers on a whim and the feeling it evokes in our home and my heart. One reason thistle are is one of my favorite everyday flowers is because the thistle does the work for you – they hold the rose blooms in place.
They also make sparse arrangements feel fuller, requiring less blooms and expense. If that isn't enough, they last for several weeks and are the prettiest subdued shade of purple. I usually find them for $6 for a large bunch at Whole Foods.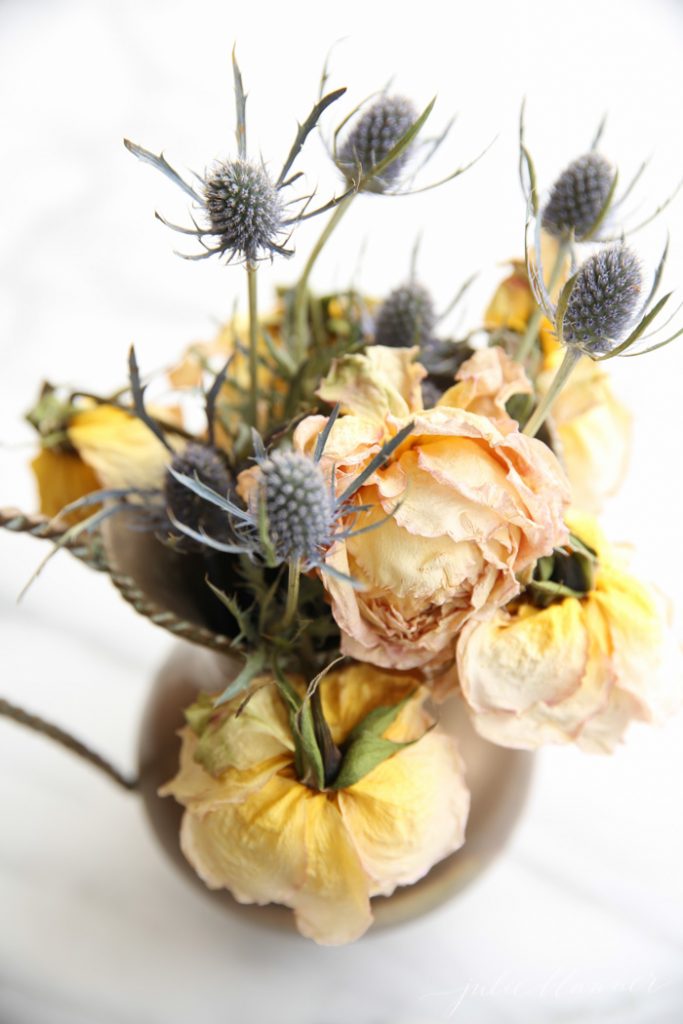 Another one of my favorite everyday flowers is roses, of course. Garden, preferably, but this $5 bunch of roses from Trader Joe's never disappoints. Roses tend to have fuller blooms than most flowers, making them a great candidate to fill an arrangement on their own.
To create this arrangement, you'll need:
So forgive me if this is too easy, but if you do find value in it, let me know. And of course, if you make one of your own, I'd love to see. Just tag me on Instagram.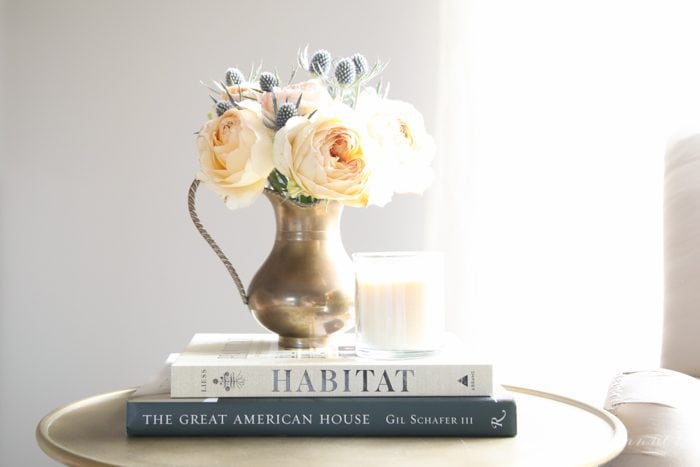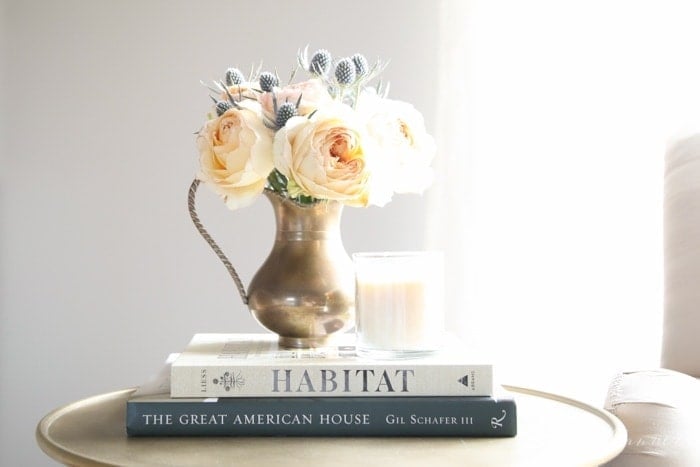 You can find all of my flower arranging tutorials and videos here and the secrets to becoming your own florist here. Enjoy!