Are you searching for the perfect recipes to make for an upcoming bridal shower? Look no further! We've curated a collection of delicious and easy-to-make wedding shower recipes that are sure to be a hit at your party.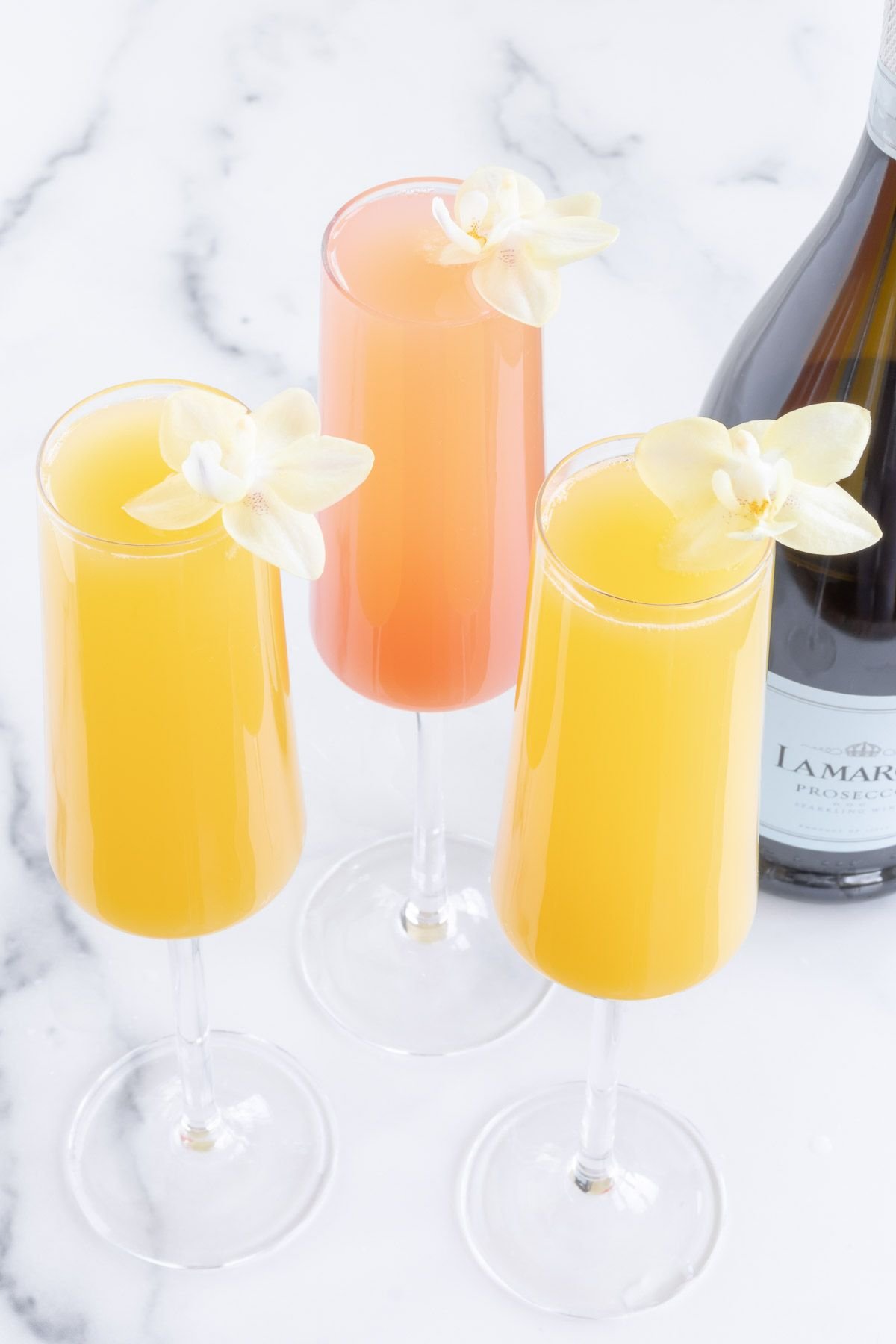 From mouthwatering appetizers to sweet treats and drinks, there's something here for everyone. Make sure you pin this blog post for all your future bridal shower planning needs!
Whether you want classic finger food snacks like shrimp cocktail and cupcakes, or something more decadent like brie bites and stuffed mushrooms, we have plenty of options that perfectly balance flavor and presentation.
Plus, they're easy to make for a crowd—the most important part!
Best Bridal Shower Recipes
As a former event planner myself, I know a thing or two about how to throw a wedding shower. These are some of my own go-to recipes to make any bridal shower an unforgettable event.
Incredible Cheddar Cheese Tarts
Bite-sized cheddar cheese tarts are the perfect savory appetizer recipe for any occasion! Made with a buttery, flaky pastry crust and filled with sharp cheddar, these tarts are sure to be a hit with your guests. Serve them warm or at room temperature – they're delicious either way!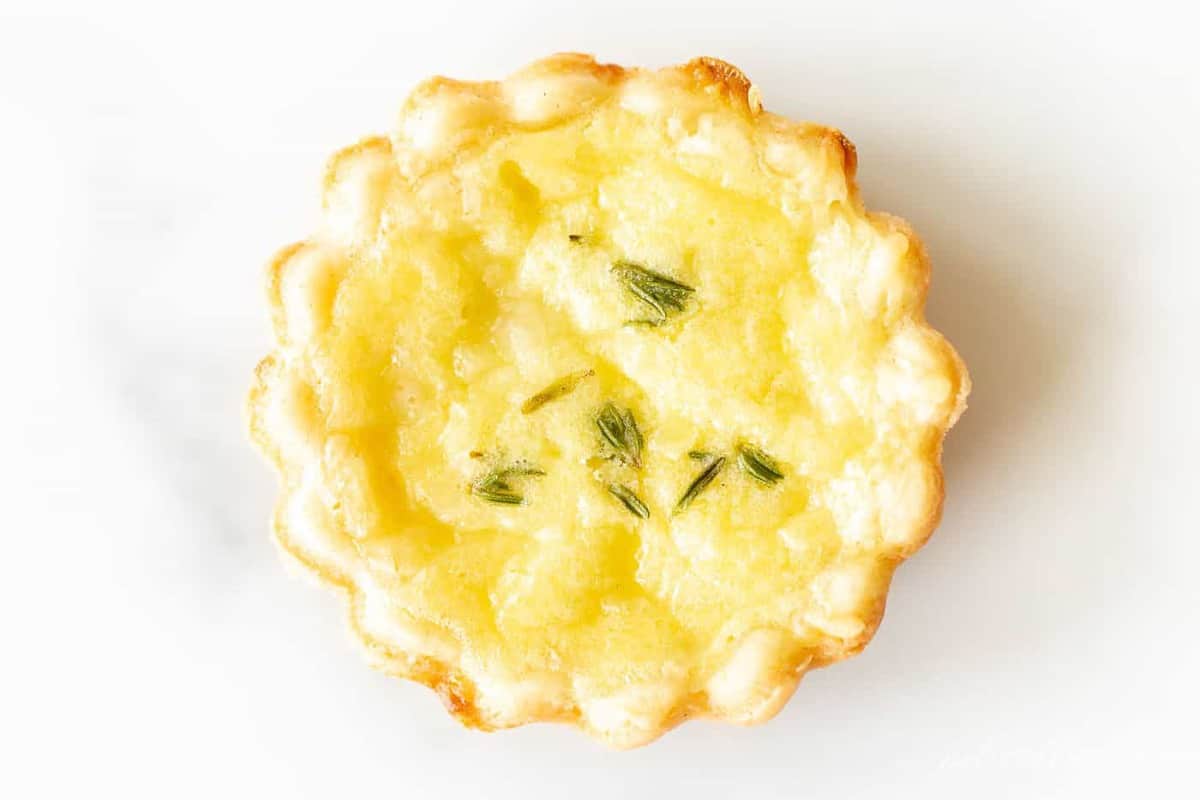 A charcuterie jar is an elegant and tasty way to serve appetizers for a bridal shower. Layer cured meats, cheeses, and gourmet crackers in a mason jar for an easy, delicious snack that your guests won't be able to resist.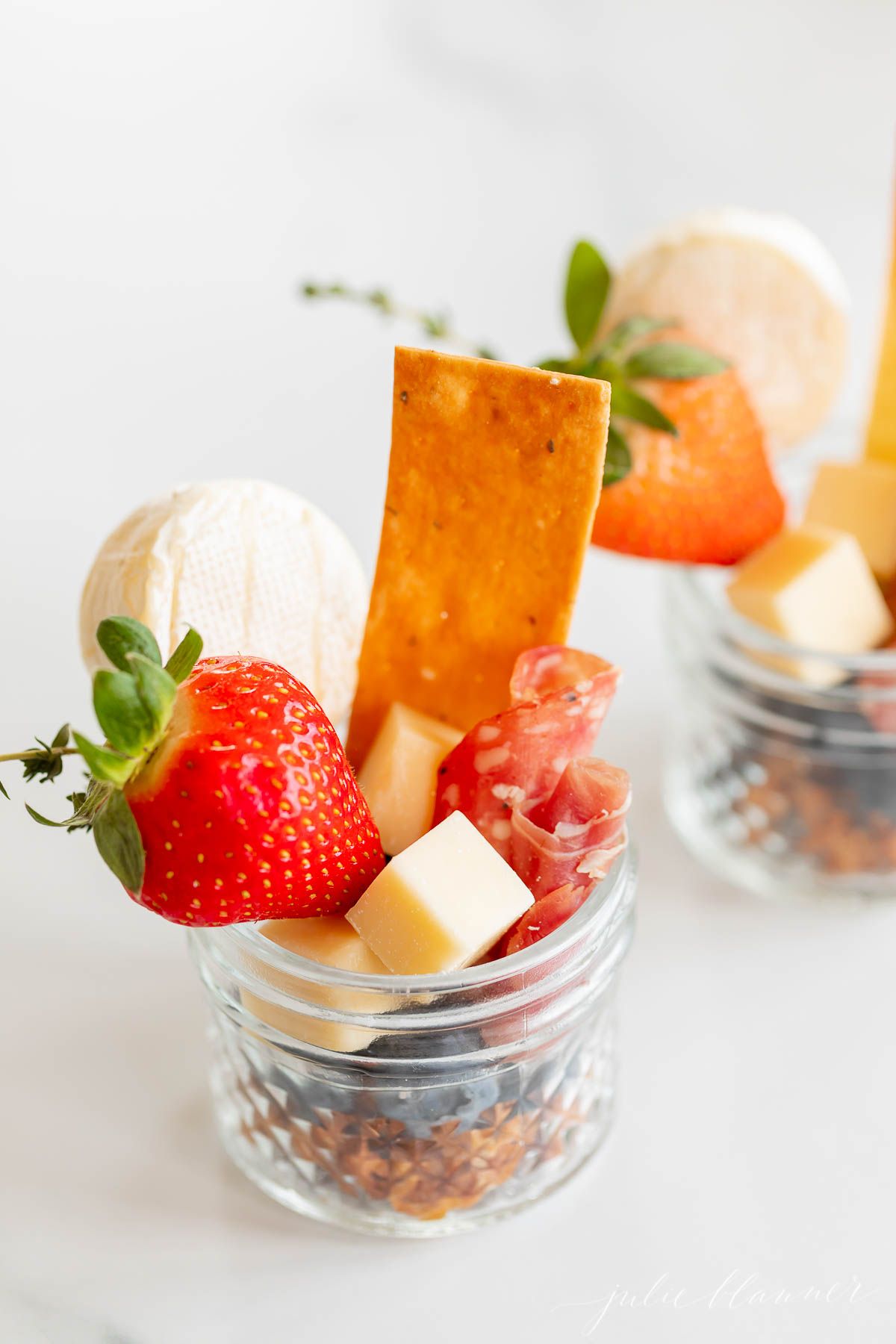 Mozzarella bruschetta pairs classic caprese ingredients in a handheld appetizer perfect for a wedding shower. Although it looks impressive, it takes just minutes to assemble.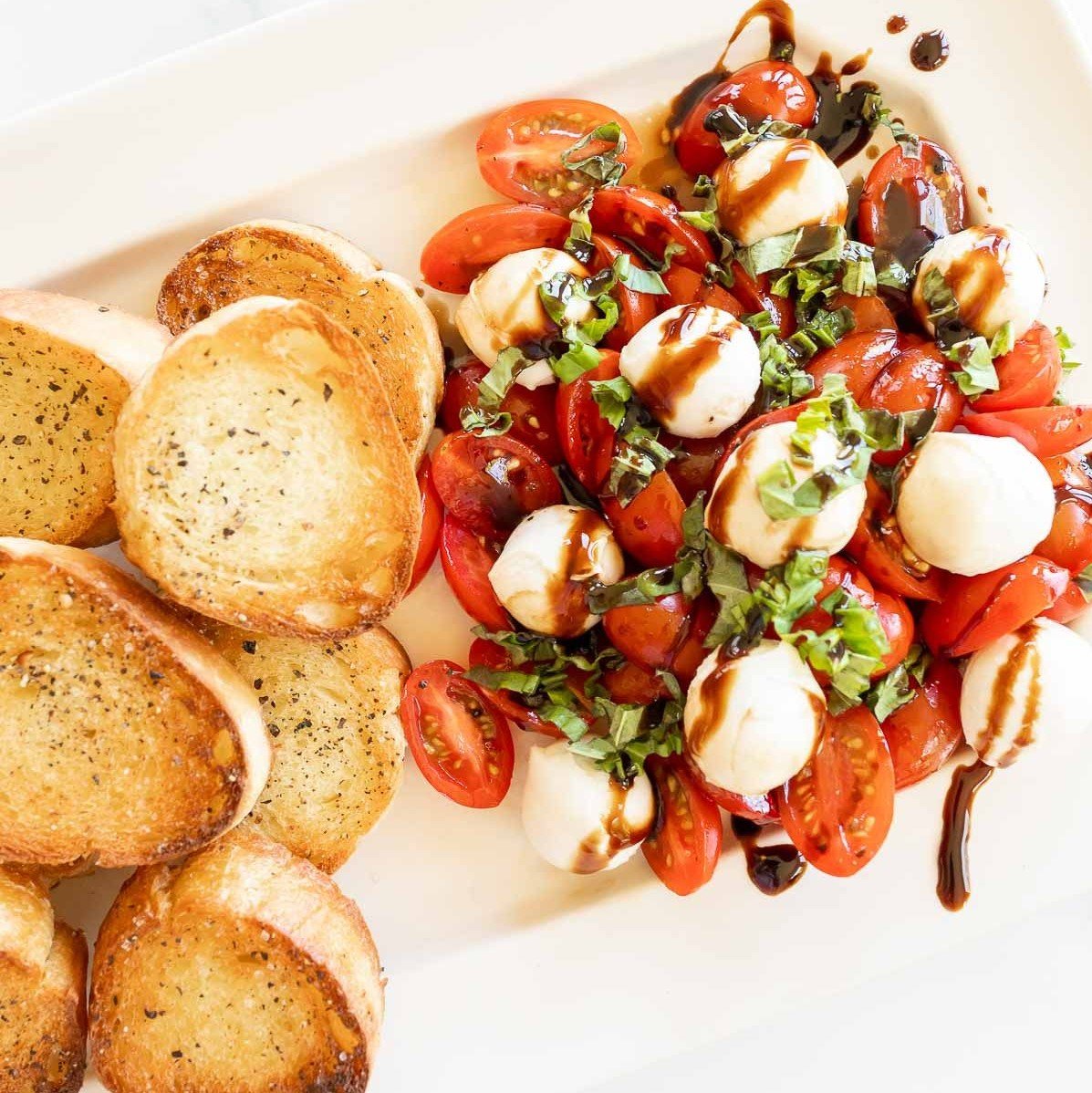 Baked brie in puff pastry is a hit at any party, but if you want to work some of those same flavors and textures into a bite-sized snack, these brie bites are perfect. You won't believe how easy it is to put them together!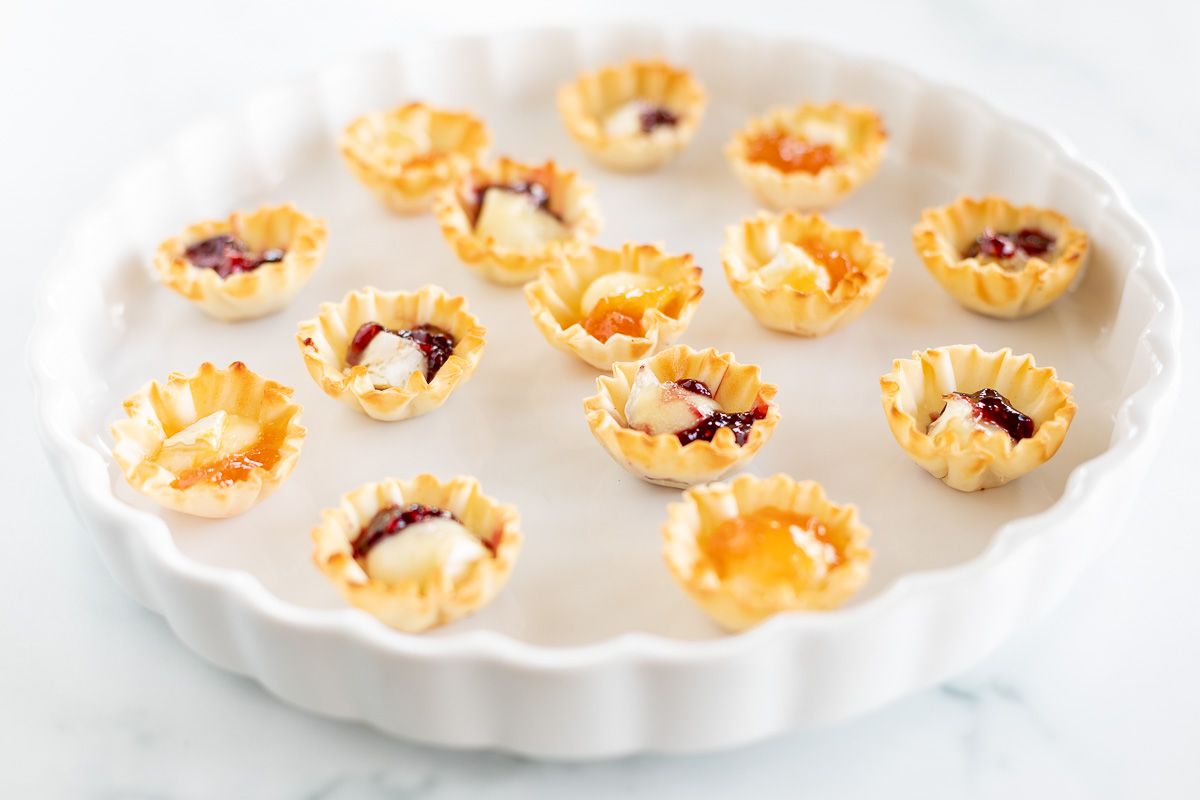 Shrimp cocktail has a retro feel to it, but I've modernized the recipe by roasting the shrimp first. Serve them in individual glasses with homemade cocktail sauce for an elegant presentation.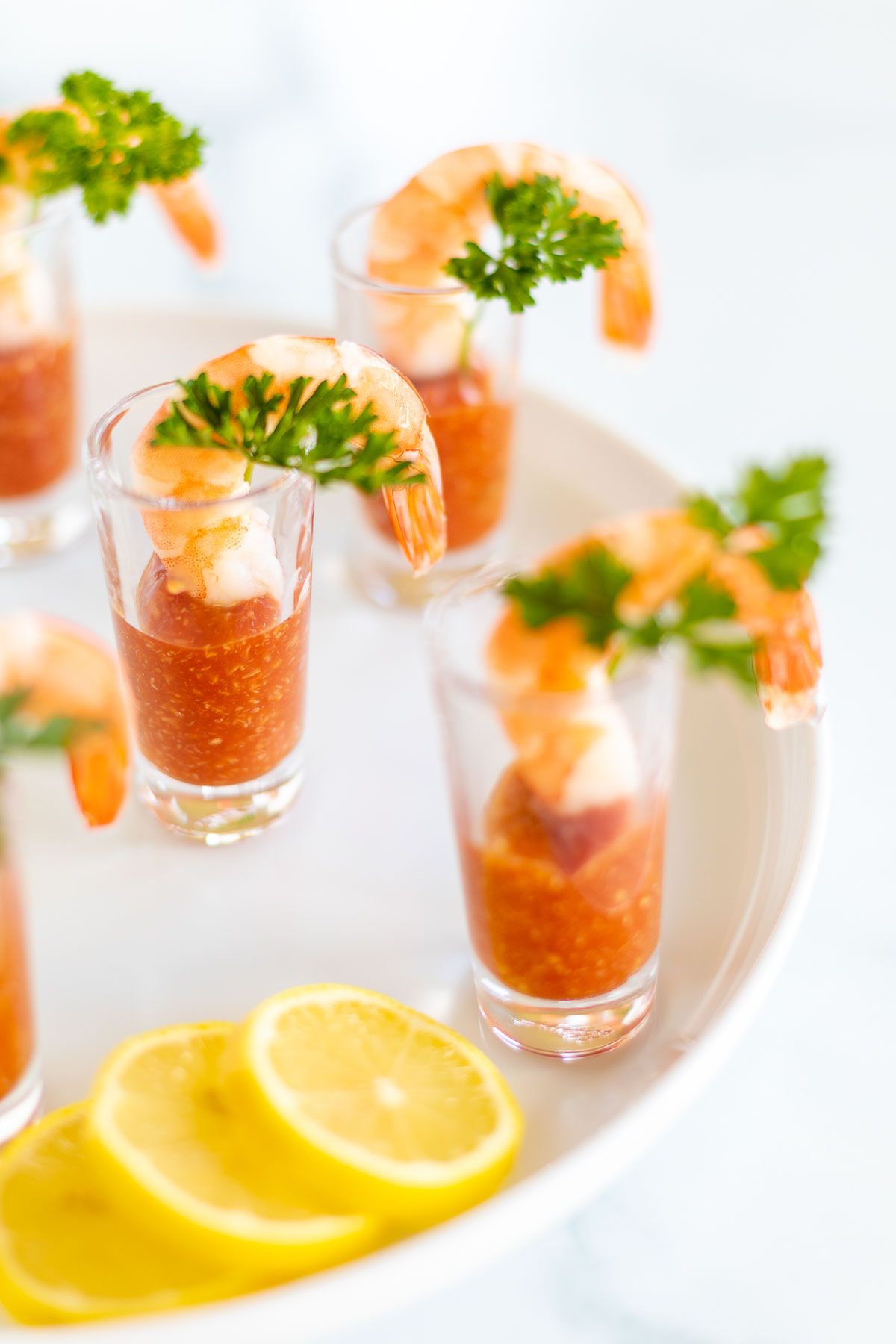 Cheese and crackers are a standard snack at just about any get-together, but you can make them worthy of a bridal shower with a few simple tweaks. Adding thinly sliced apple, fresh herbs, and a drizzle of honey takes this simple appetizer to the next level.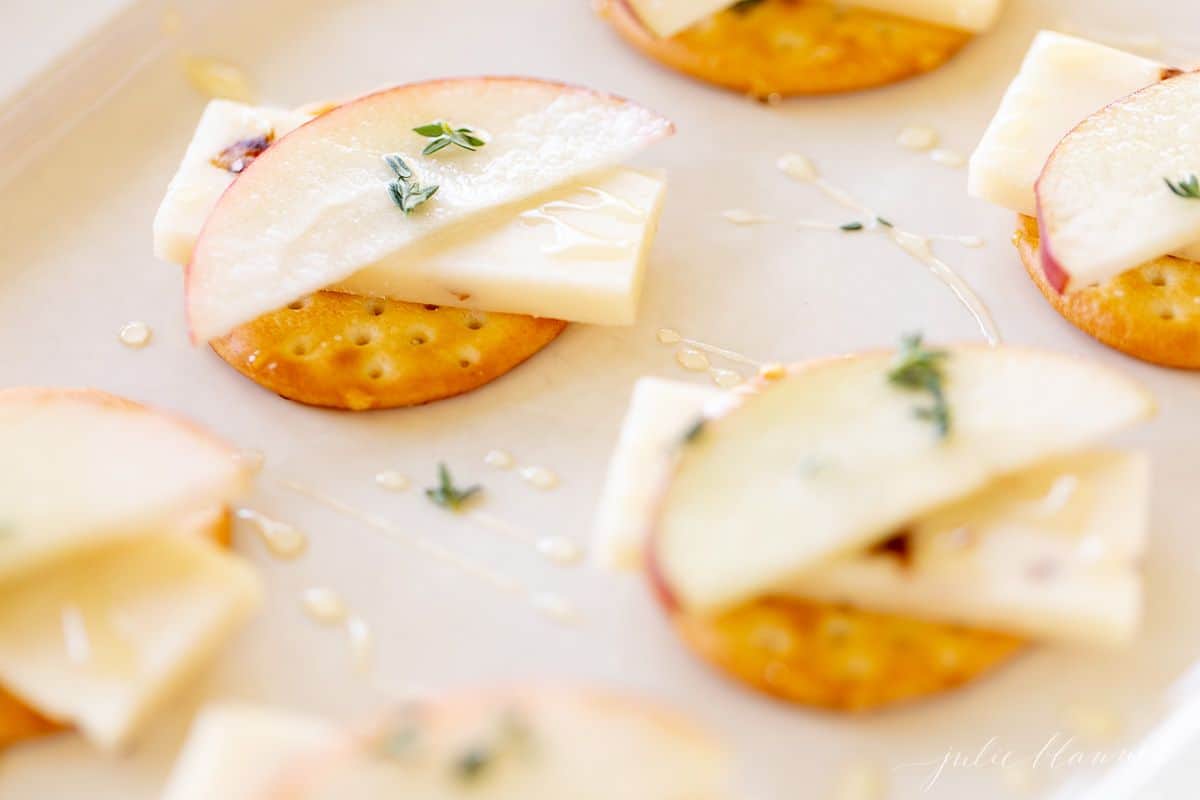 These delicious mushrooms are stuffed with Boursin, a creamy cheese flavored with garlic and herbs. The rich cheese combined with the earthy mushrooms creates an irresistible combination of flavors. Best of all, Boursin stuffed mushrooms are easy to make and can be prepared in advance.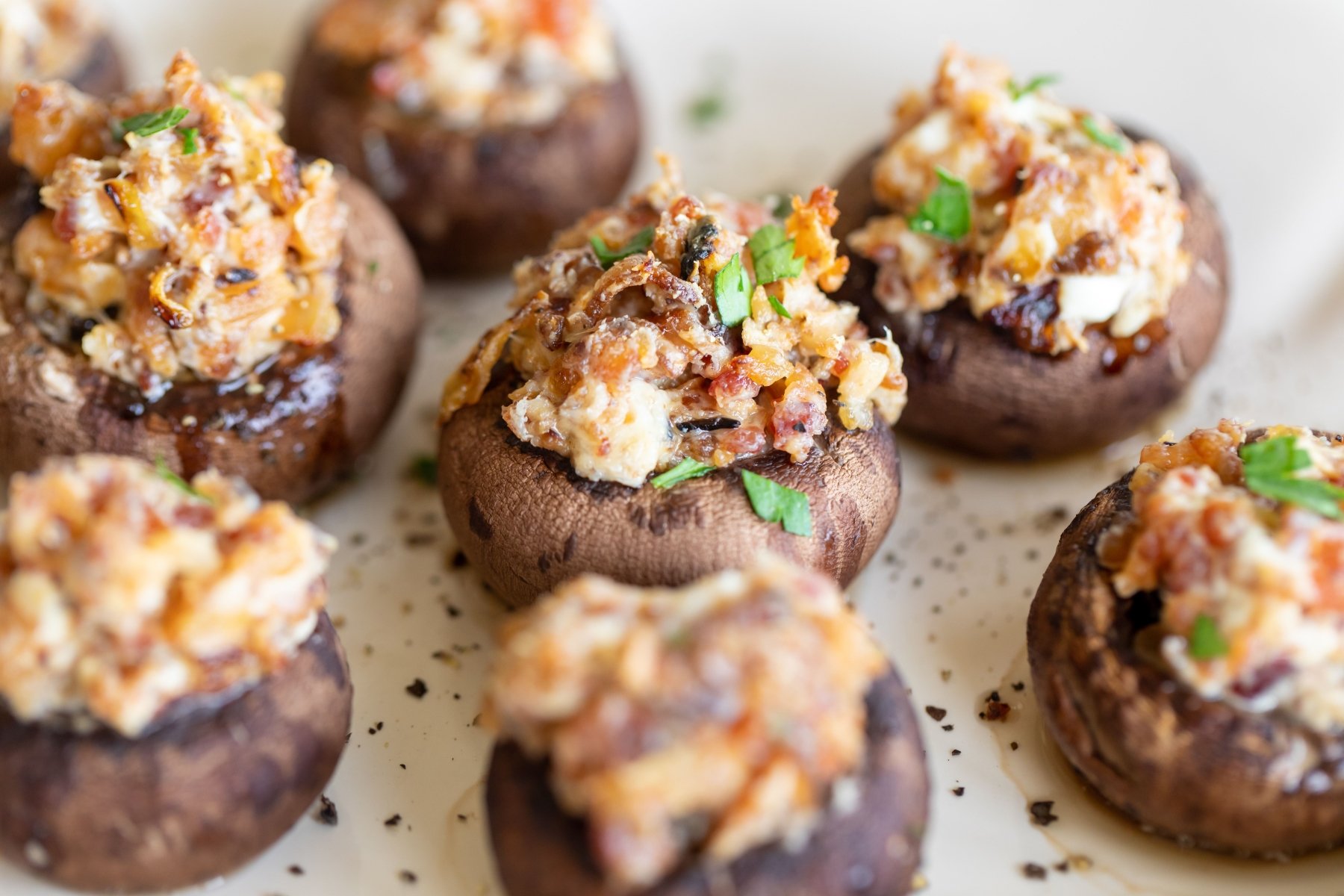 Peach crostinis are one of my favorite summer appetizers—you really have to make them when fresh peaches are in season! With crispy bread, juicy peaches, creamy cheese, and sticky honey, this is an appetizer full of texture and flavor.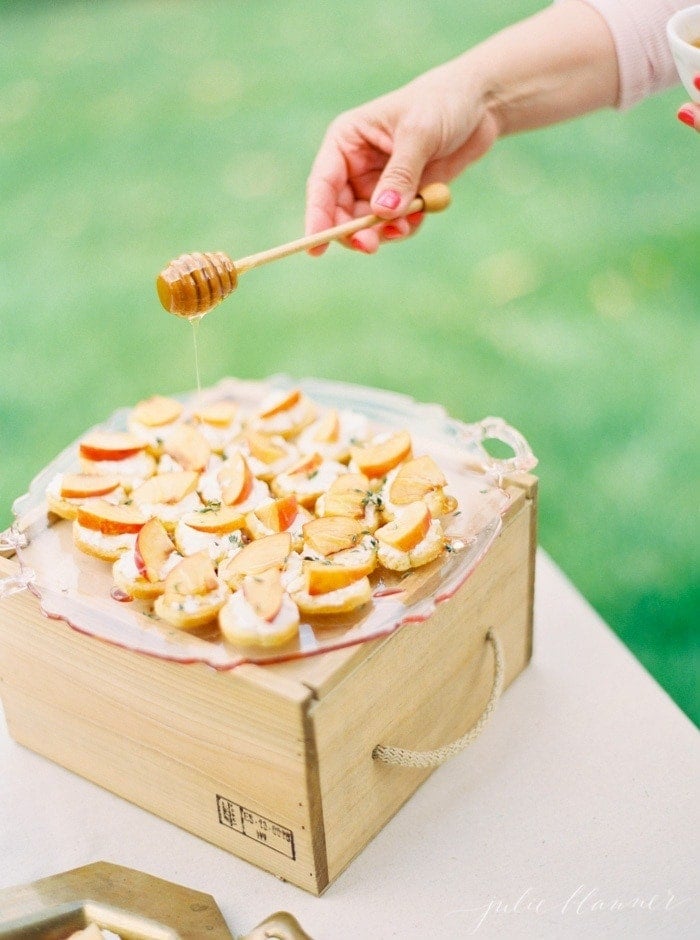 Sweet Treat Recipes for Wedding Showers
I have countless muffin recipes that are perfect for adding to bridal shower menus, but one that's always a crowd pleaser is this recipe for meltaway muffins. These petite muffins have a moist, buttery crumb and really do melt in your mouth.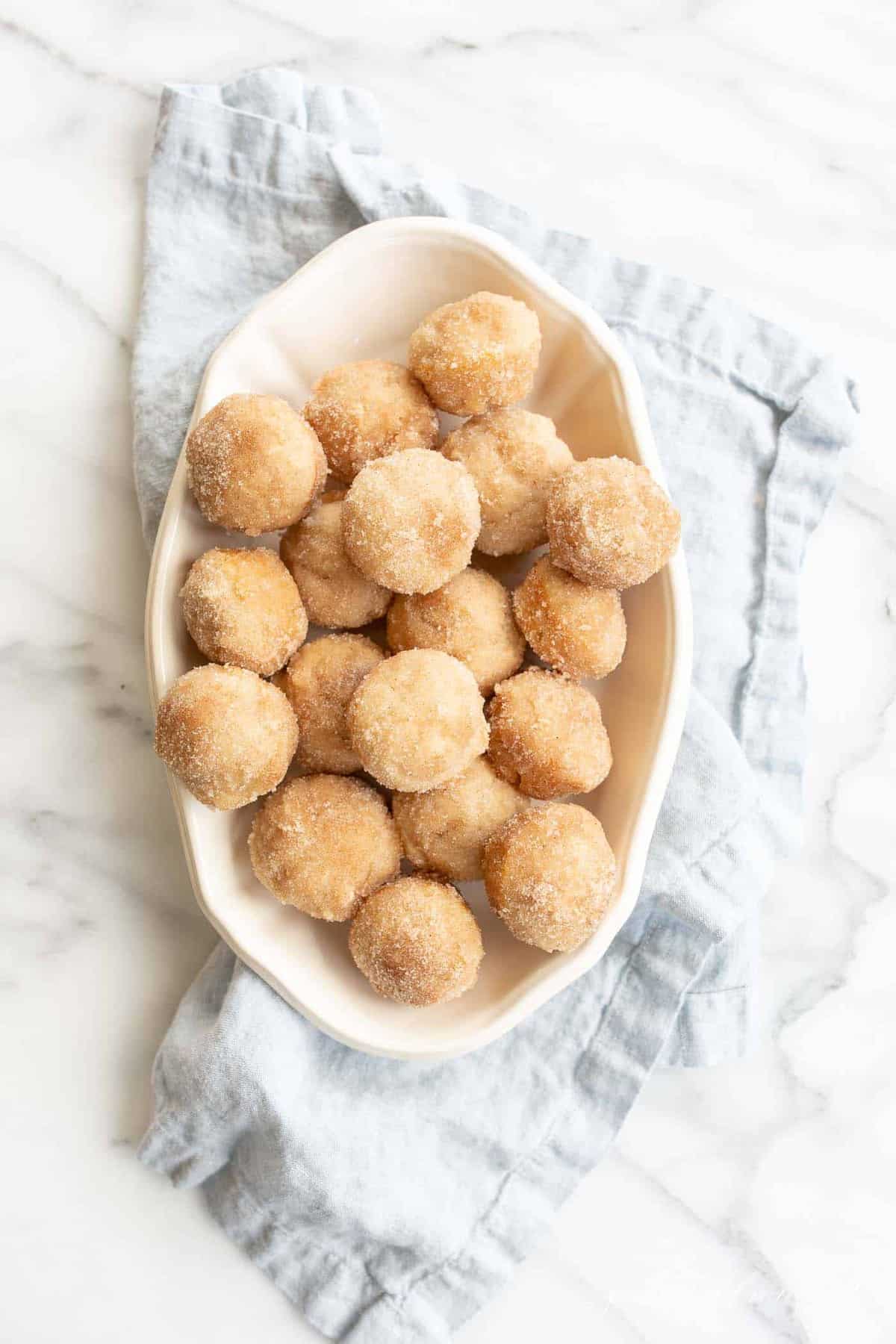 These zesty cookies are made with a light and airy lemon-scented batter, filled with tart lemon juice and zest, and topped with a sweet, citrusy frosting. Decorating is simple, too—just use a piping bag and a star tip.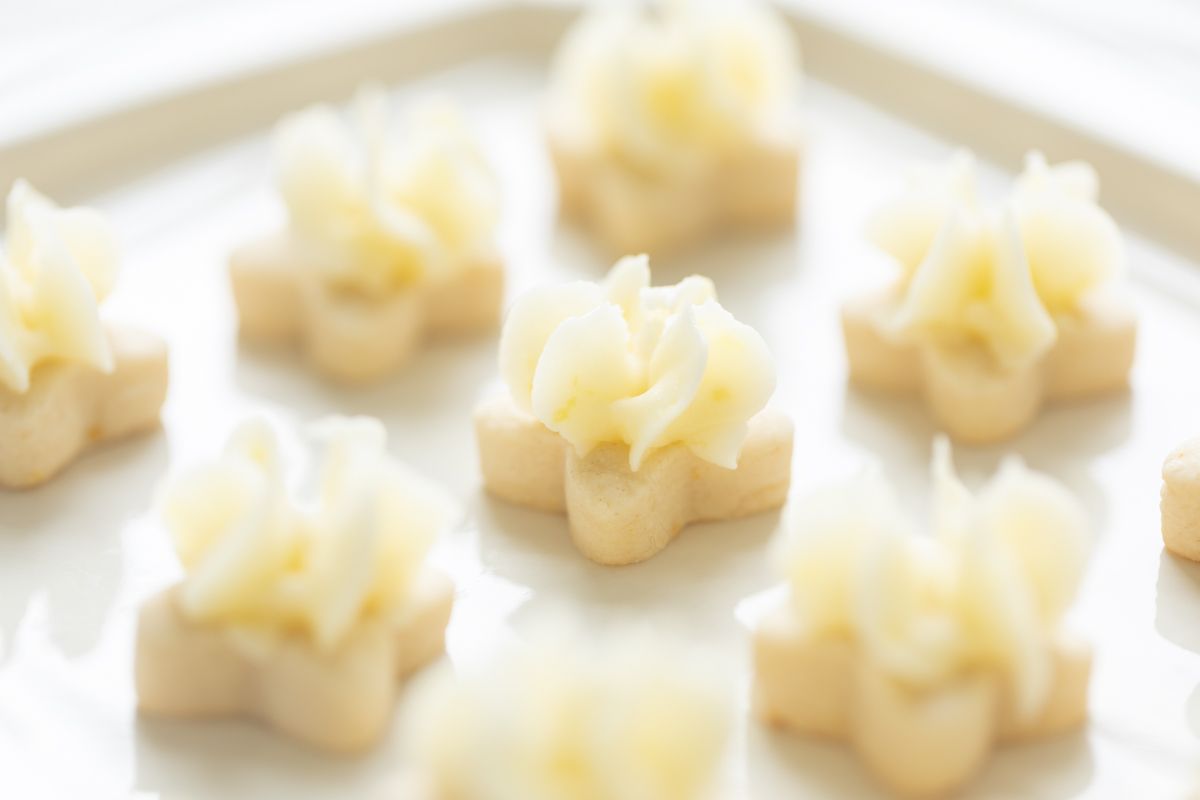 While lemon cookies are light and fruity, these caramel cheesecake cookies are a decadent treat! Whole cheesecakes are rarely on the menu at bridal showers because they're a little much, but these cookies deliver the same cheesecake goodness in convenient cookie form.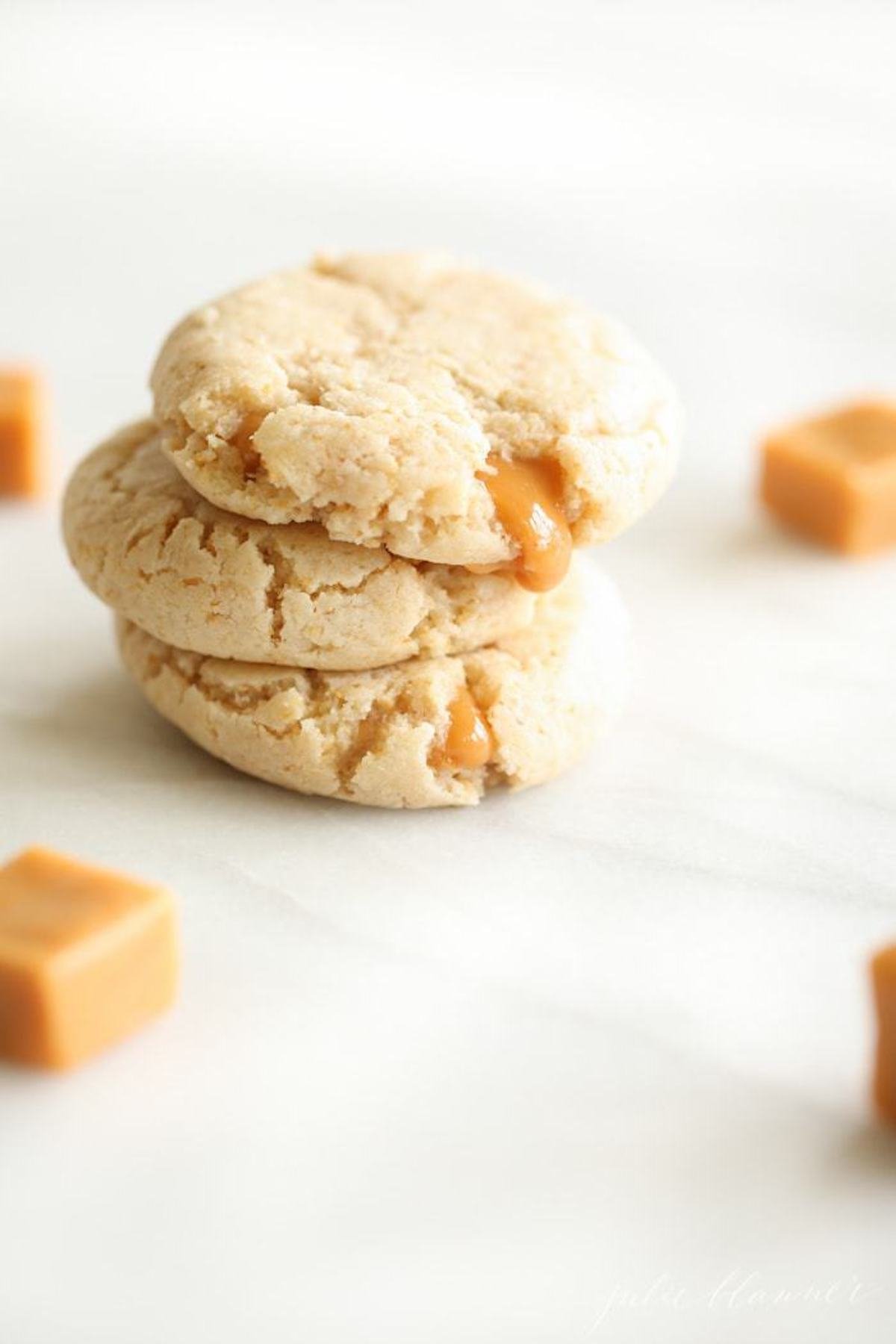 Strawberry shortcake is a timeless dessert that is perfect for bridal showers. Made with lightly sweetened cake topped with fluffy whipped cream and fresh strawberries, it's a delightful treat that will please any crowd. To make them perfect for a party, assemble them in small mason jars.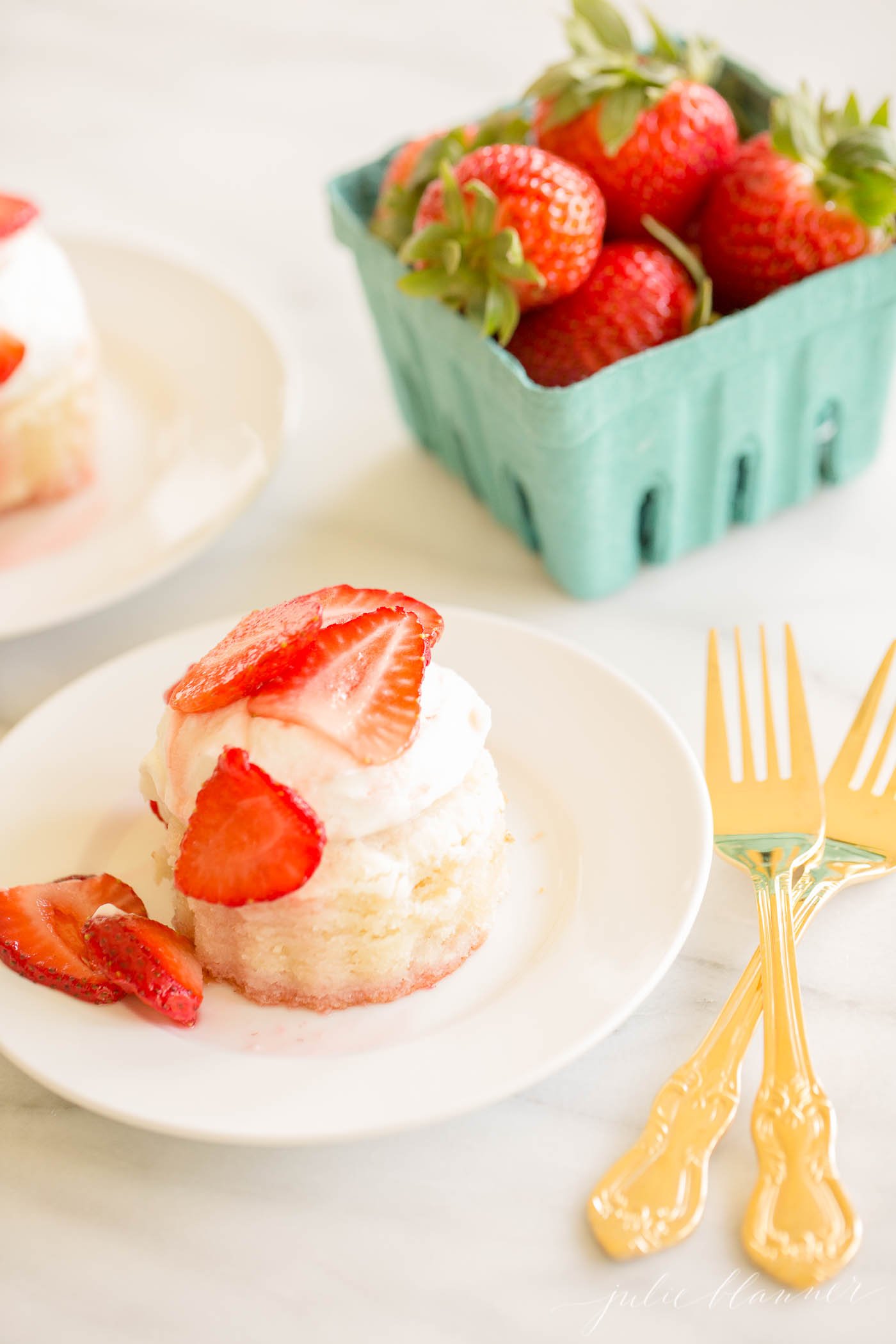 These delicate cookies will be a beautiful addition to your wedding shower menu. Although I developed this recipe for the holidays, their elegant appearance makes them well-suited for any special occasion.
Just swap the sugared cranberries for sugared grapes!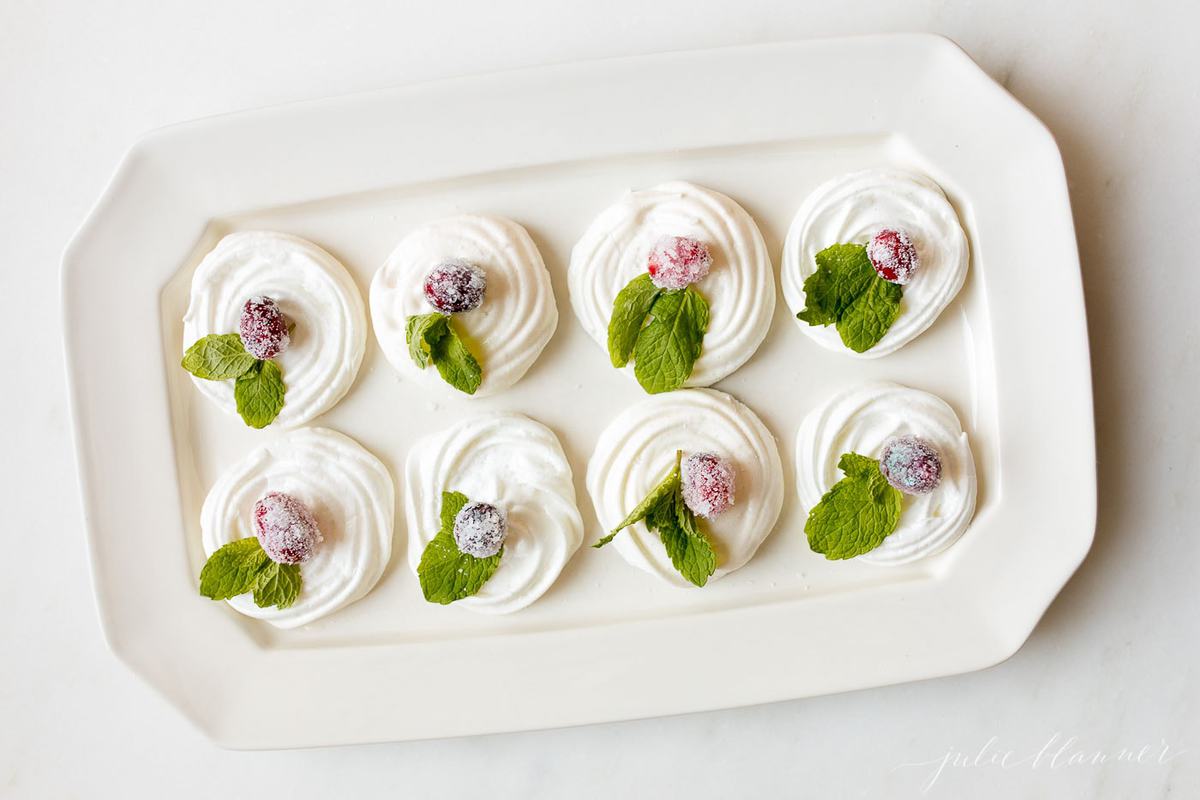 Pink champagne cupcakes were made for celebrations. And only you have to know that they start with a box of cake mix! The combination of the sweet cupcake, tart champagne, and rich glaze make this pretty dessert a guaranteed hit.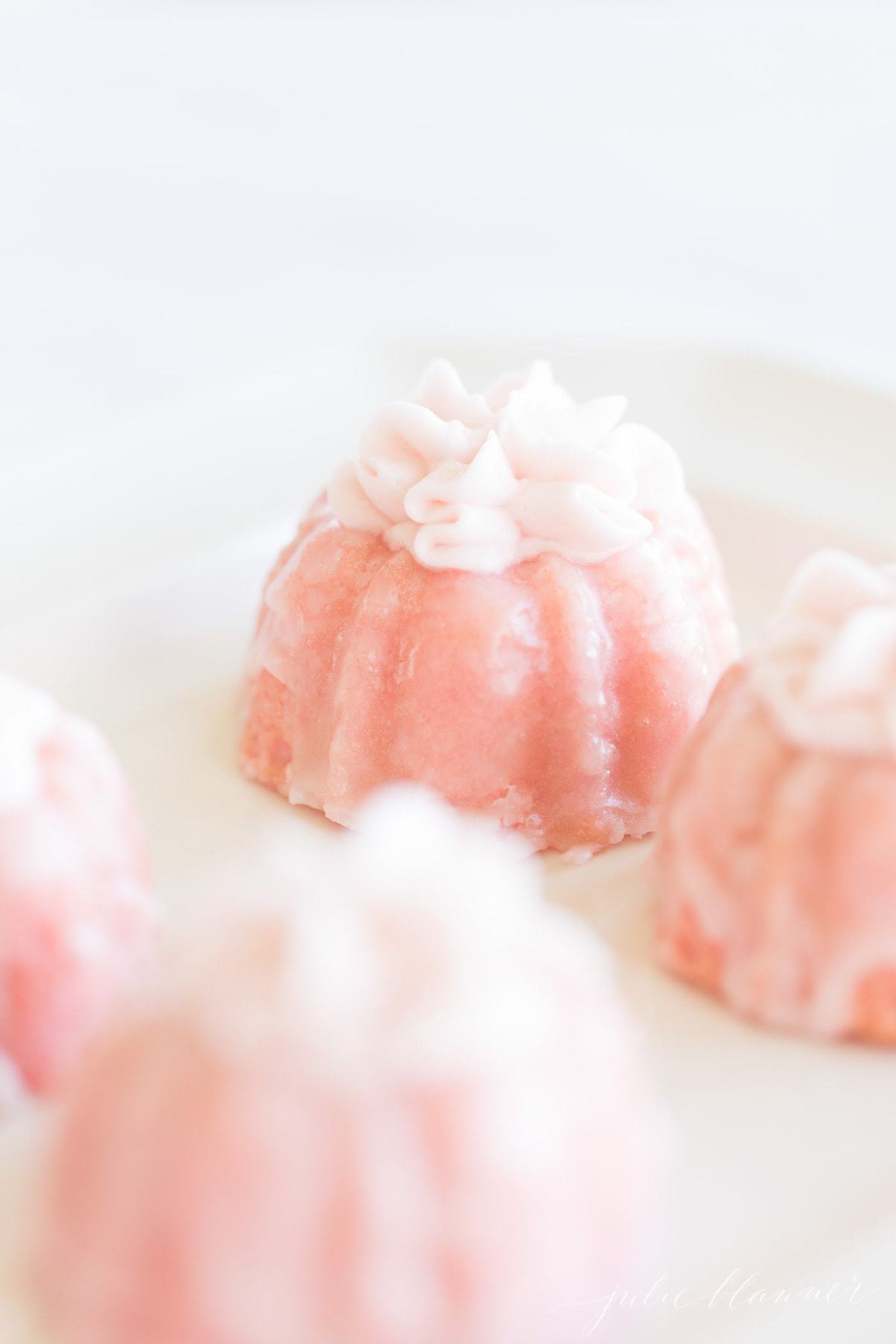 Pots de creme are a luxurious French dessert that's a little bit like pudding, but much more decadent. Because pots de creme are made in individual cups or ramekins, they're ideal for bridal showers and entertaining.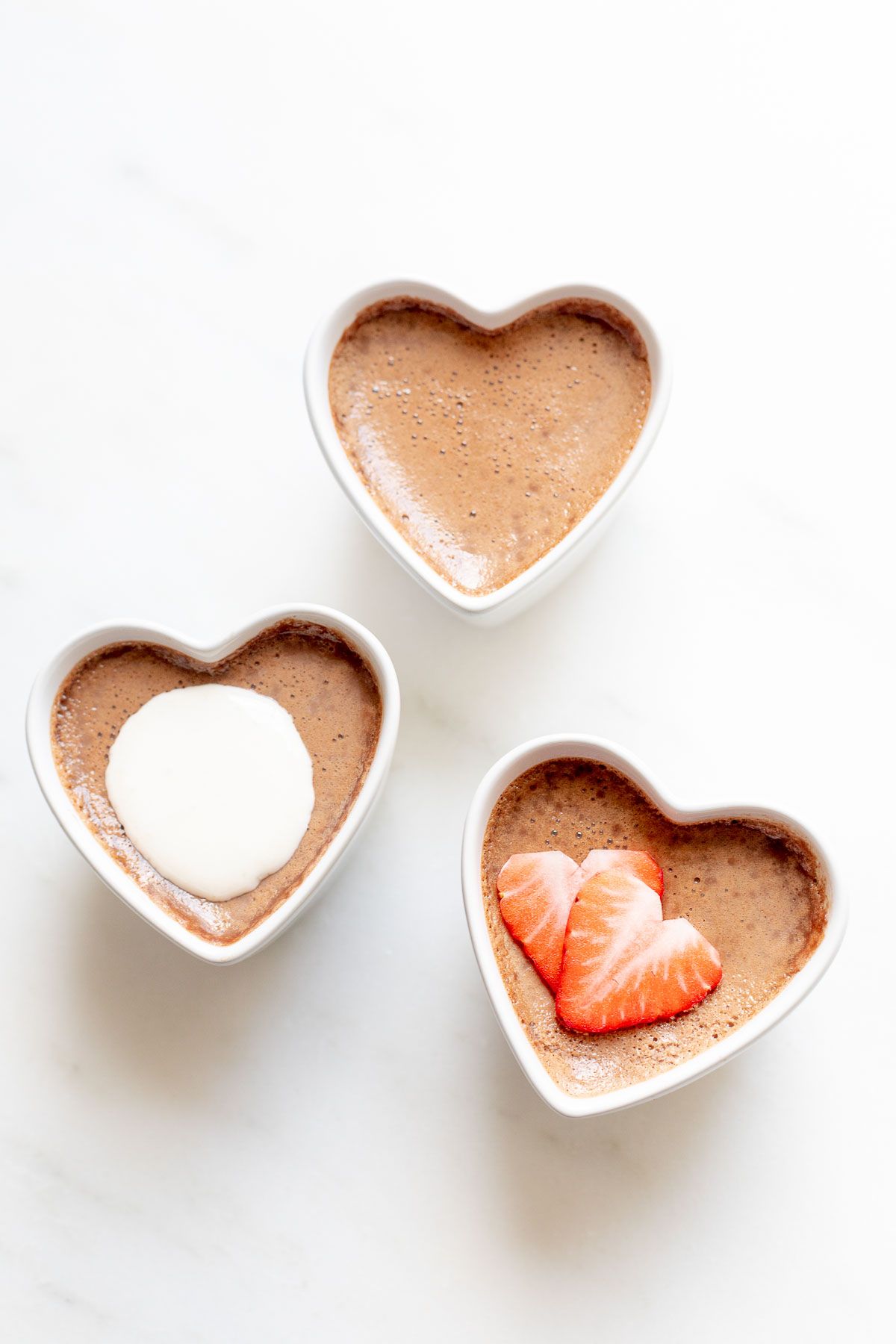 These little cakes are amazingly moist and buttery, with the perfect balance of sweet and tart flavors. I baked them up in a beehive-shaped muffin tin, but even in a regular muffin tin, these honey lemon cakes will look beautiful plated and drizzled with lemon glaze.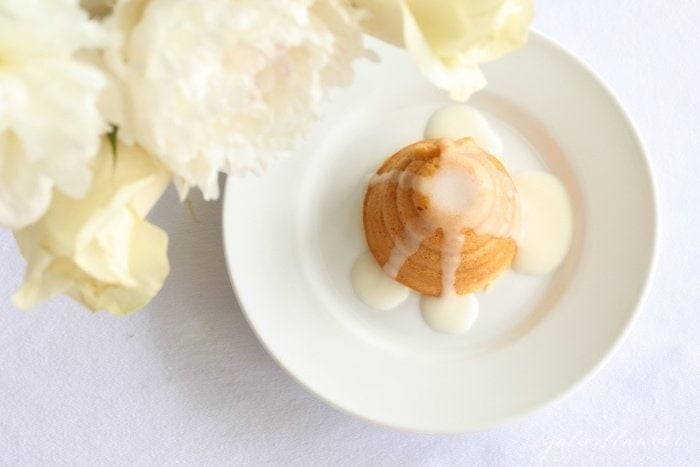 Sugared champagne grapes are a sophisticated treat that's also incredibly easy to make. (Consider them the grown-up version of grapes rolled in Jello powder!) If bubbly isn't your thing, try my frozen grapes marinated in wine!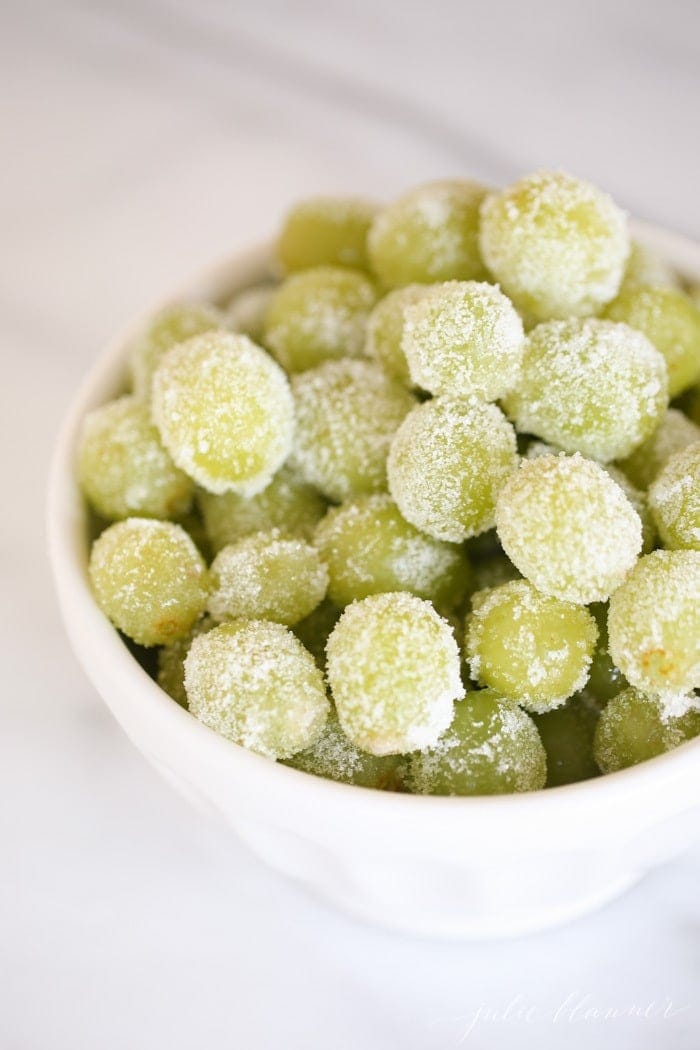 Does it get any more festive than this? If you love a glass of celebratory champagne and you love a homemade margarita, you're going to be head over heels for this incredible pink champagne margarita.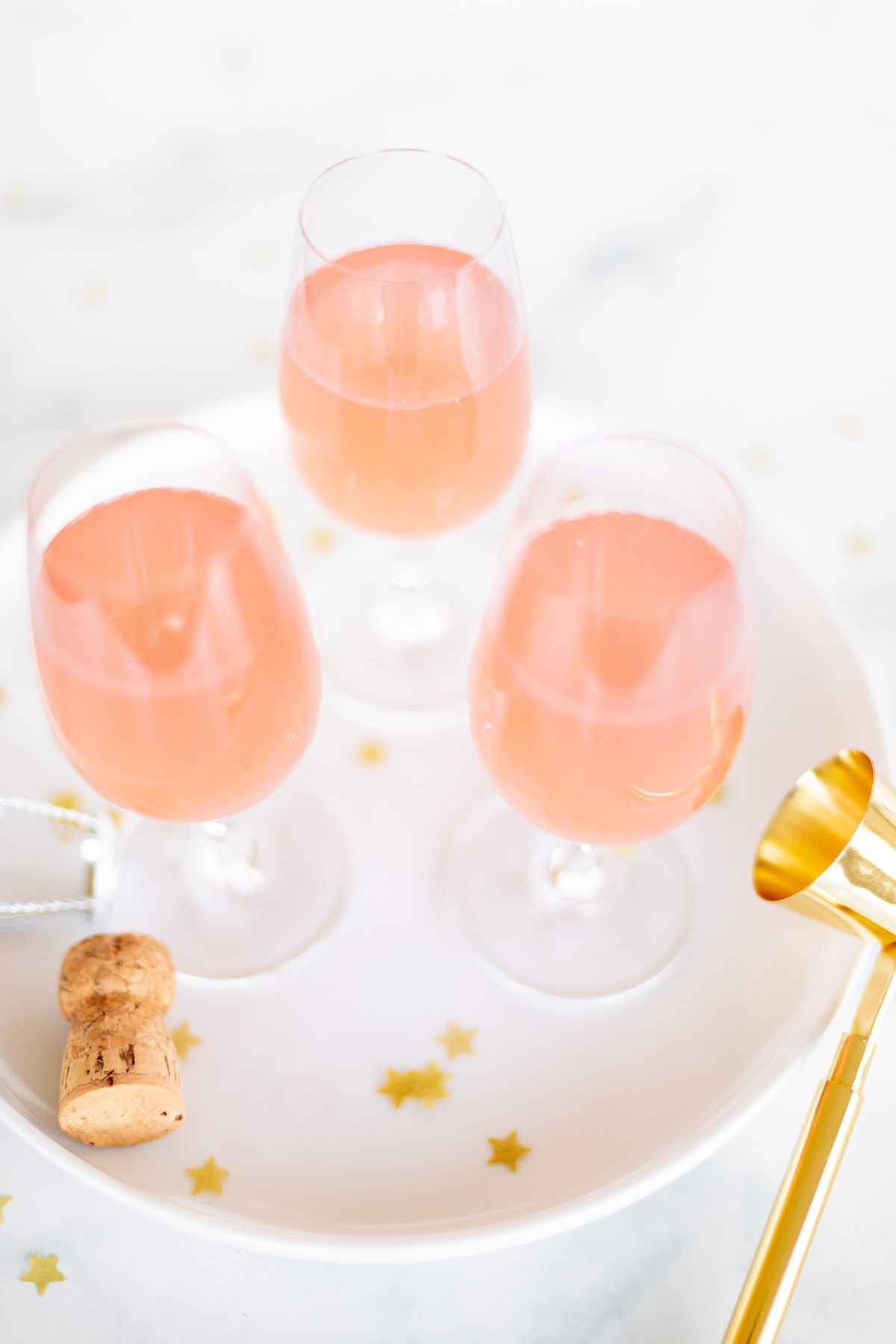 Mimosas are definitely an iconic cocktail for bridal showers, and I have plenty of options for you! Let your guests mix their own with a mimosa bar, or try my Bottomless Mimosas, Sorbet Mimosa, Grapefruit Mimosa, or Strawberry Mimosa.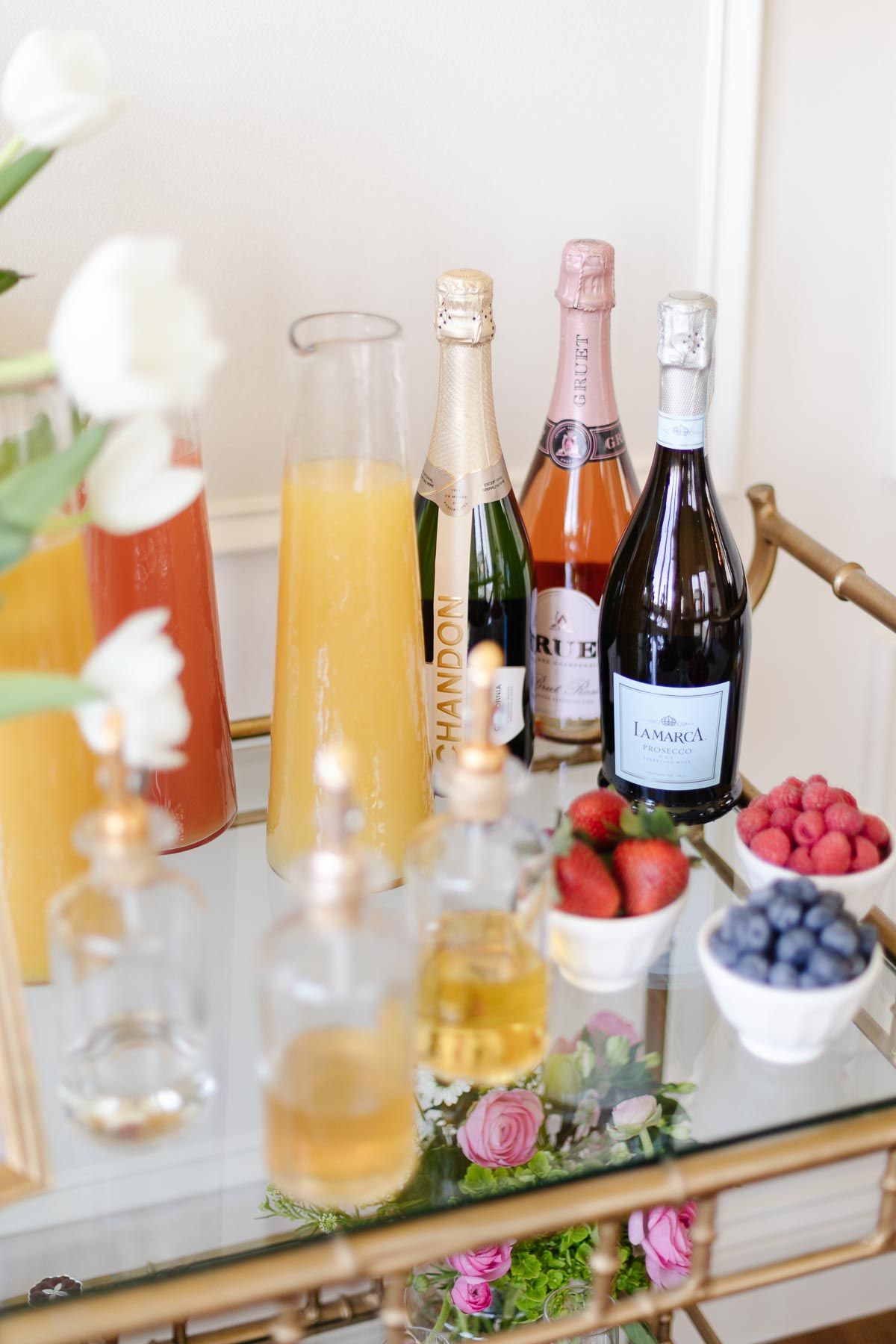 Palomas are a sweet, tangy cocktail made with a combination of freshly-squeezed lime juice, tequila, sparkling grapefruit soda, and a hint of agave syrup or honey. They're light and refreshing, and the blush color makes them perfect for a summer wedding shower.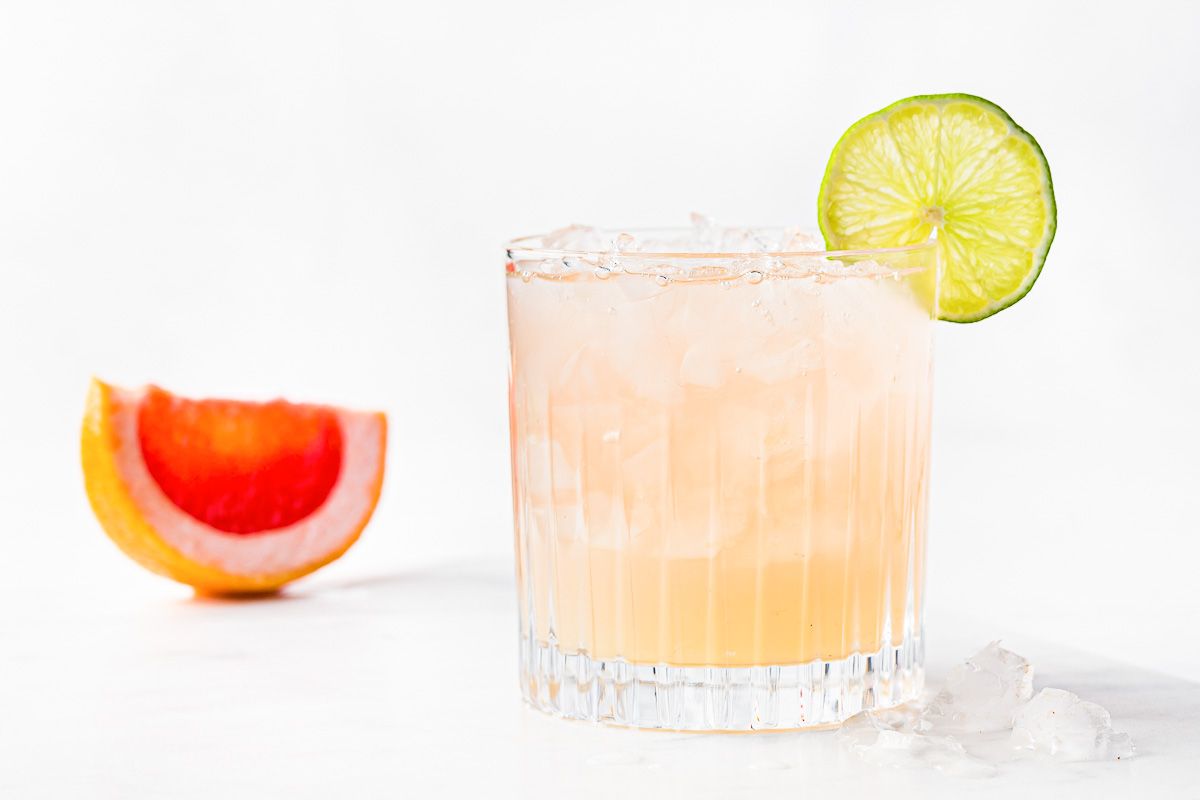 You only need two ingredients to make these champagne slushies! Of course, you can also switch things up—use mangoes, peaches, raspberries, or a combination of fruits to make your own recipe.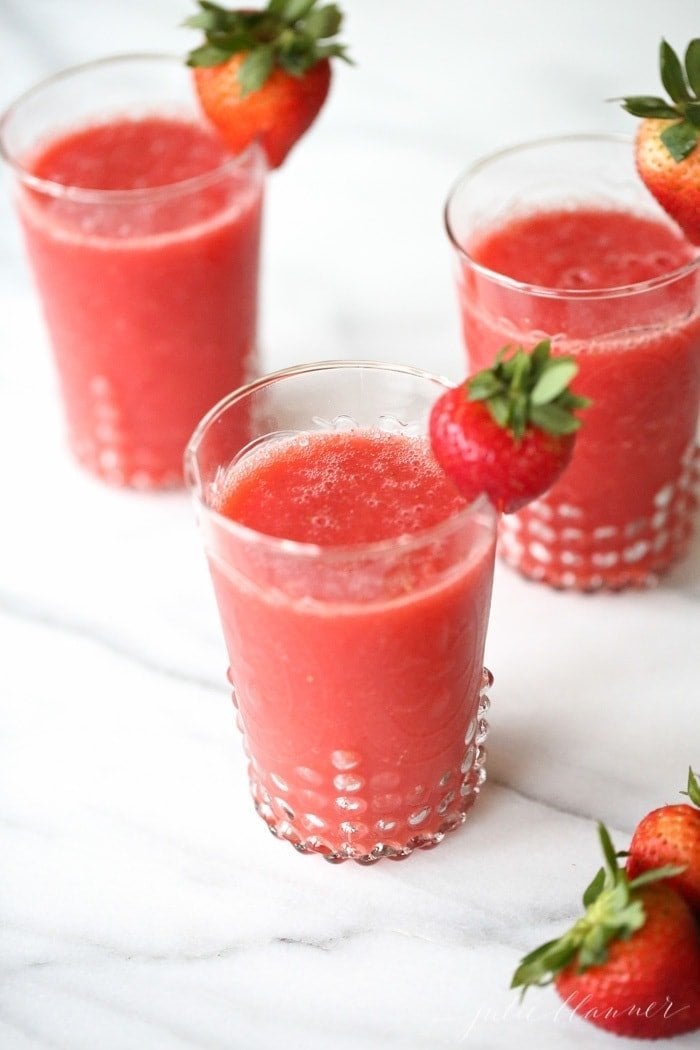 Frequently Asked Questions
What kind of food do you serve at a bridal shower?
Traditionally, bridal showers feature finger food snacks and desserts, along with light, refreshing cocktails and drinks. While you could certainly do a sit-down meal if you'd like, usually the foods served at a bridal shower are the kinds of things you can eat while mixing and mingling. These bridal shower recipes are perfect for that!
What is the best brunch menu for a bridal shower?
A brunch menu for a bridal shower can include a variety of dishes, but I like to include a combination of sweet and savory items, along with fresh fruit and a few different cocktail (and mocktail) options. For example, if you make mini quiche, pair it with banana muffins.
How much should you spend on food for a bridal shower?
The amount you should spend on food for a bridal shower depends on your budget and the size of the event. Most of the wedding shower recipes in this article are budget-friendly—and definitely cheaper than having a bridal shower at a pricy venue!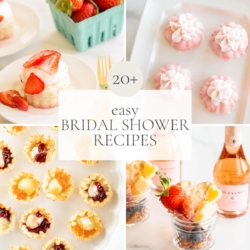 Bridal Shower Recipes
Get our favorite easy wedding shower recipes in this complete recipe collection.
Instructions
Plan ahead! Get organized a week or so in advance, if possible. This allows you to get your groceries ordered or take an efficient shopping trip!

Prep early. Do all your chopping, mixing and creating in the 48 hours prior to your event. The more you accomplish ahead of time, the better you'll feel on the day of your party!

Arrange serving platters and glassware ahead, too. I like to think ahead about which dishes, bowls and platters I'll need for serving and get them lined up on our island or table.
Calories:
667
kcal
|
Carbohydrates:
58
g
|
Protein:
33
g
|
Fat:
33
g
|
Saturated Fat:
16
g
|
Polyunsaturated Fat:
4
g
|
Monounsaturated Fat:
11
g
|
Trans Fat:
1
g
|
Cholesterol:
189
mg
|
Sodium:
1012
mg
|
Potassium:
427
mg
|
Fiber:
2
g
|
Sugar:
3
g
|
Vitamin A:
685
IU
|
Vitamin C:
1
mg
|
Calcium:
244
mg
|
Iron:
2
mg
Estimated nutrition information is provided as a courtesy and is not guaranteed.
Explore More