The Solo Stove is a highly efficient wood burning fire without the smoke or cleanup. It's perfect for backyard gatherings, camping and more! Learn all about it in this detailed Solo Stove review!
A few years ago, we purchased a Solo Stove in a Kickstarter campaign. We were intrigued by smokeless fire, minimal cleanup and portability.
Get all the details in this review of our personal experience, after enjoying these firepits for over six years.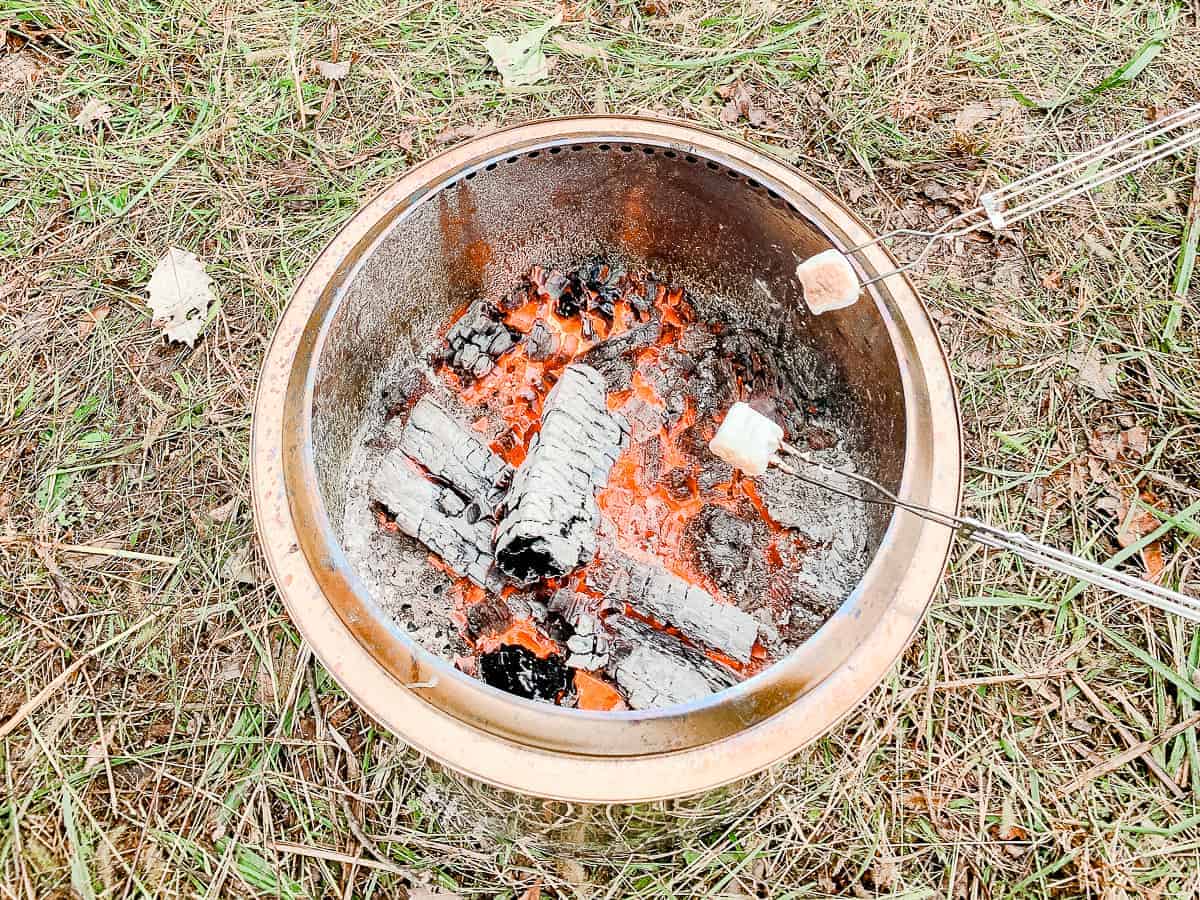 The Solo Stove's sleek, minimal design is modern and fits seamlessly into your backyard or campout adding traditional campfire ambience. It's simple to setup anywhere and easily transportable.
A Solo fire pit delivers a large, impressive fire that will warm even the coldest of nights, without the fuss. It makes a wide area well beyond the fire feel nice and cozy.
After you've enjoyed your fire, you're left with super fine ash. We love that this makes cleanup a total breeze!
We were a little skeptical at first… but quickly impressed. It fist all of our needs and has made fires enjoyable! Gone are the days we smell like a campfire and our lungs are filled with smoke.
We're left with sweet family memories and hours spent laughing fireside while roasting marshmallows. (PS, it has the perfect embers for golden marshmallows!)
Solo Stove
We utilize our Solo Stove in spring, summer and fall at the lake cottage. That's because it's quick and easy to light on a whim to roast s'mores and effortless to cleanup, leaving more time for fun!
How Solo Stoves Work
The Solo Stove fire pit is made of premium grade (304) stainless steel. In fact, it's produced with a double-wall construction, allowing cooler outside air to come in through holes at the bottom, moving between the two walls.
Because this air is pre-heated, it reaches the top vent holes and then flows over the flame. This process creates a secondary burn, which is how the Solo produces such little smoke.
This stove is designed with a double wall to create a burst of hot air over the fire, which reduces smoke. In fact, this allows you to sit closer without having smoke in your face or smelling like a campfire.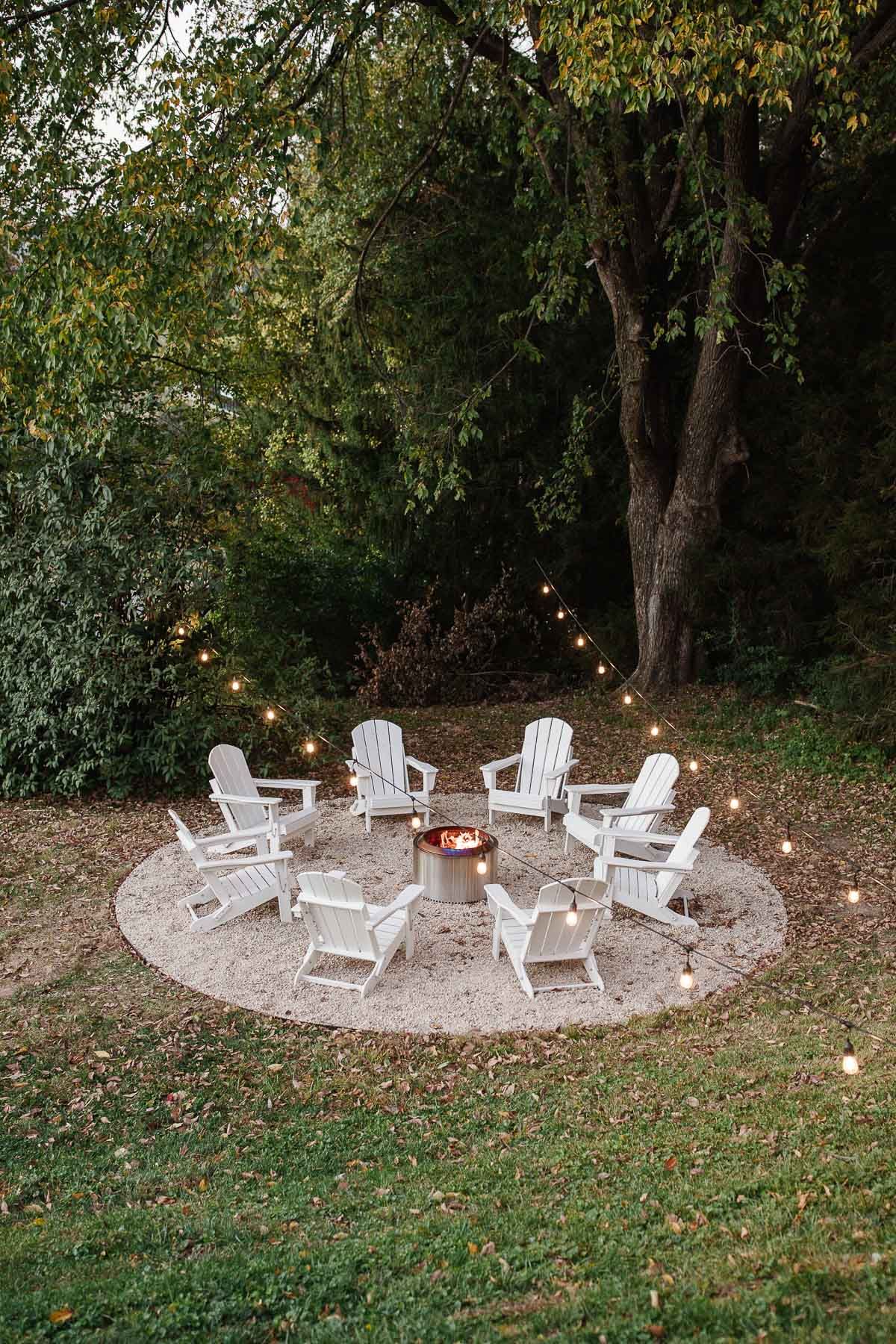 Pros and Cons
As you'll see throughout this post, it's incredible technology and one of the best purchases we've made!
Positives
No fuel source.
Easy to light.
Minimal to no smoke and no smoke scent.
Minimal cleanup.
Portable.
Burns hot.
Lifetime guarantee.
Negatives
The Solo Stove gets incredibly hot. Be cautious, especially with children.
Cost. It is significantly more expensive than other portable fire pits. However, it's long-lasting and much more efficient. Always wait for a sale!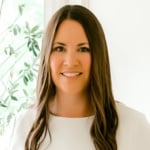 Tips
Use a small amount of firewood at a time.Use dry, clean burning wood.
Do not use accelerants (they're not needed).
Do not put anything into the Solo Stove other than wood.
Wood pellets are not recommended. They can fall through the grates and become stuck.
It can even be used inside of an existing stone fire pit. Simply leave 4-6″ around it for proper ventilation.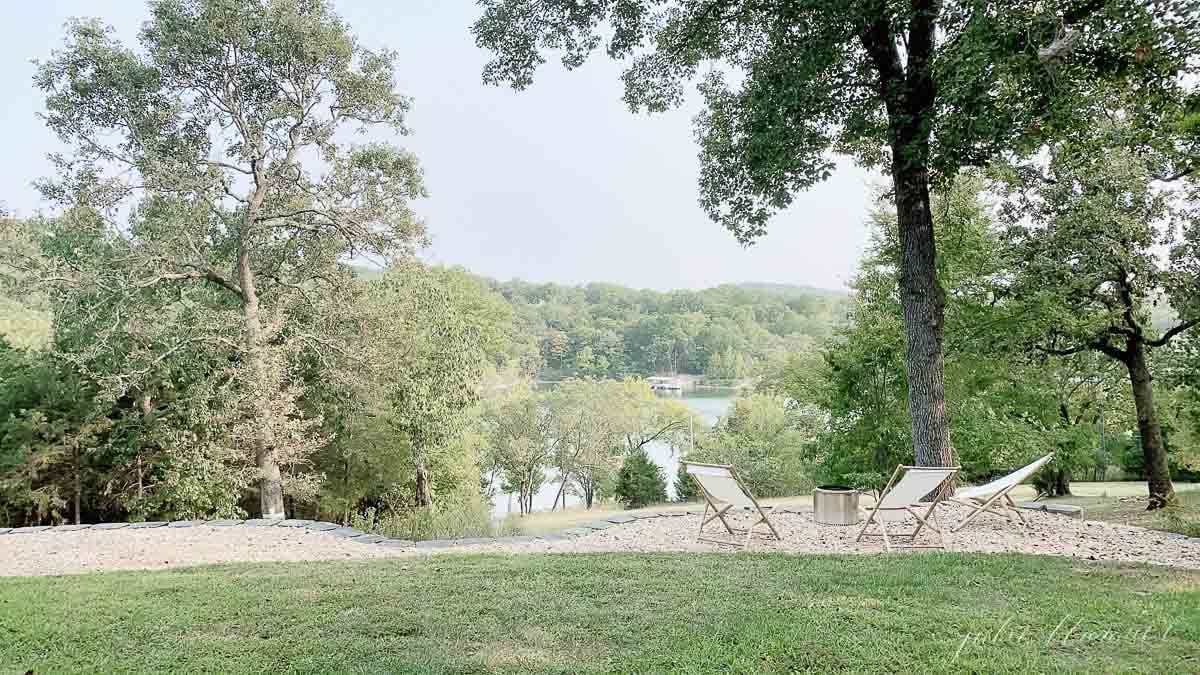 Frequently Asked Questions
How do you clean a Solo Stove?
Wood logs burn completely into ash for easy cleanup.
To clean your Solo Stove, allow the fire pit to cool completely. Turn upside down to remove remaining ash (you'll be surprised how little there is).
To clean the exterior, use Bar Keepers Friend and a soft cloth.
What's the best wood for Solo Stove?
As with any fire, using the best materials will yield the best results. Use dry hardwood like oak, hickory, maple, birch, poplar, elm, cherry, walnut, elm, apple and poplar. They burn completely, making the most of your fire burning longer than soft wood and reducing maintenance.
Wet wood takes longer to burn and produces more smoke.
Can you put a Solo Stove on a deck?
The fire pit gets very hot. Use the stand on heat sensitive surfaces like wood or composite to protect the surface. Do not use in a covered space.
Is a Solo Stove worth the money?
If you're looking for convenience, absolutely! It's durable, has a lifetime warranty, easy to start and easy to clean. You won't have to replace it like standard fire pits or pay to fuel it.
Does a Solo Stove keep you warm?
Yes! The fire burns hot, warming the surrounding area.
Can you cook on a Solo Stove?
Aside from hot dogs and marshmallows, it is not suitable for cooking directly on the stove. The interior cannot easily be cleaned out if food or grease is dropped in. One of the best methods to cook over a Solo Stove is with a pot, held up by the tripod accessory above the fire.
Is the Solo Stove fire pit smoke-free?
While it's not entirely smoke free, there is very little smoke put off by the Solo Stove. It creates a more comfortable experience around the fire, without smoke blowing in anyone's eyes! Bonus: your clothes won't smell like smoke either.
How to Start a Fire in a Solo Stove
As an additional safety precaution, clear a 5′ area of debris, twigs, etc.
Place fire pit on level ground, preferably away from wind.
Next, remove the cooking ring.
Gather small twigs and break them into 3″ sections. Add twigs and dry timber into the solo stove.
Light.
Finally, replace cooking ring.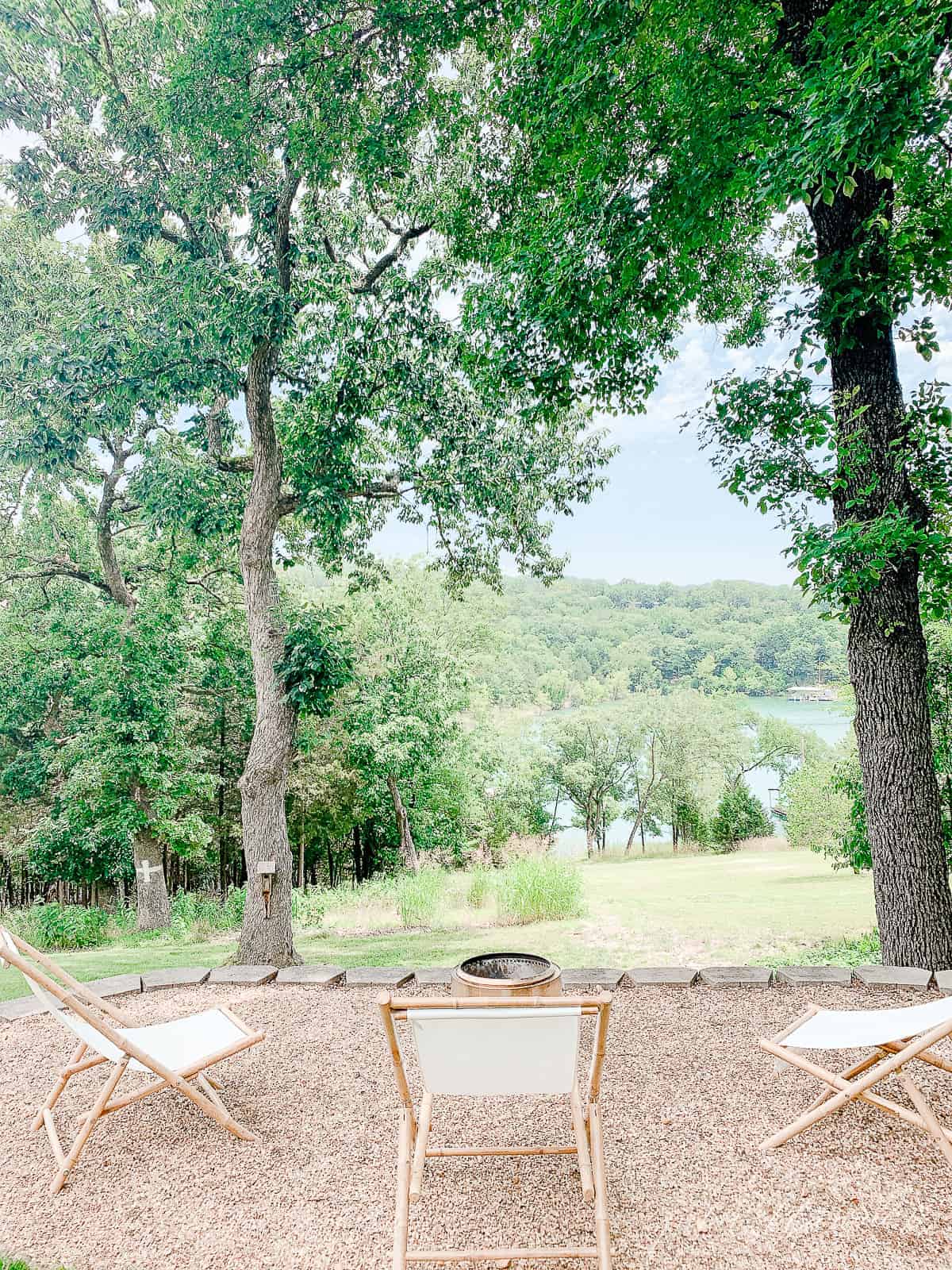 ---
Shop This Post
---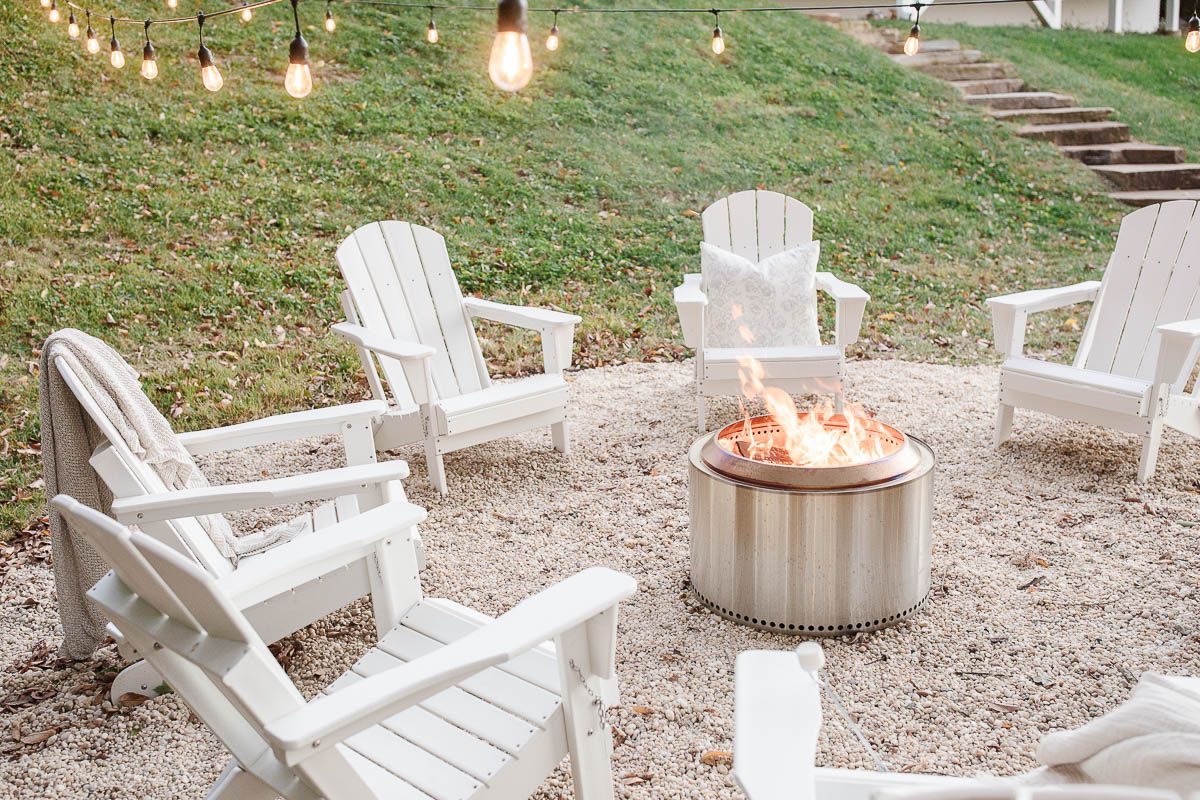 More Inspiration for Outdoor Living