Leftover pasta doesn't have to mean rubbery, dry noodles for lunch the next day! Here's how to reheat pasta so it turns out perfect every time.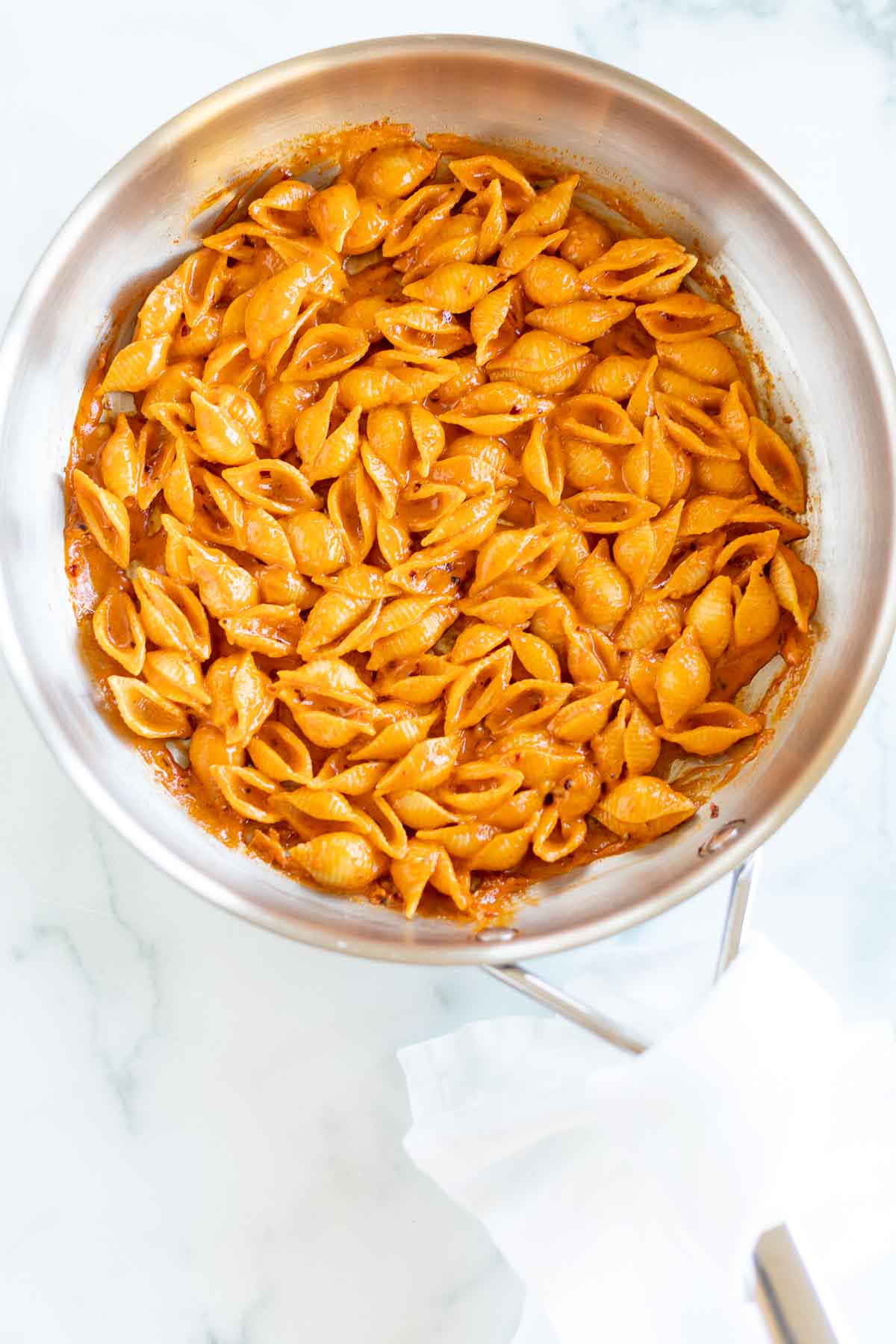 So you've made more pasta than you can eat. It happens!
To make sure your leftovers last and actually taste good later, it's important to cook your pasta the right way, store it the right way—in an airtight container in the refrigerator—and reheat your pasta the right way too.
The microwave is great for a lot of kitchen tasks, but when you reheat pasta in it, it often ends up dry and rubbery. Here's how to reheat pasta so you'll actually want to eat your leftovers.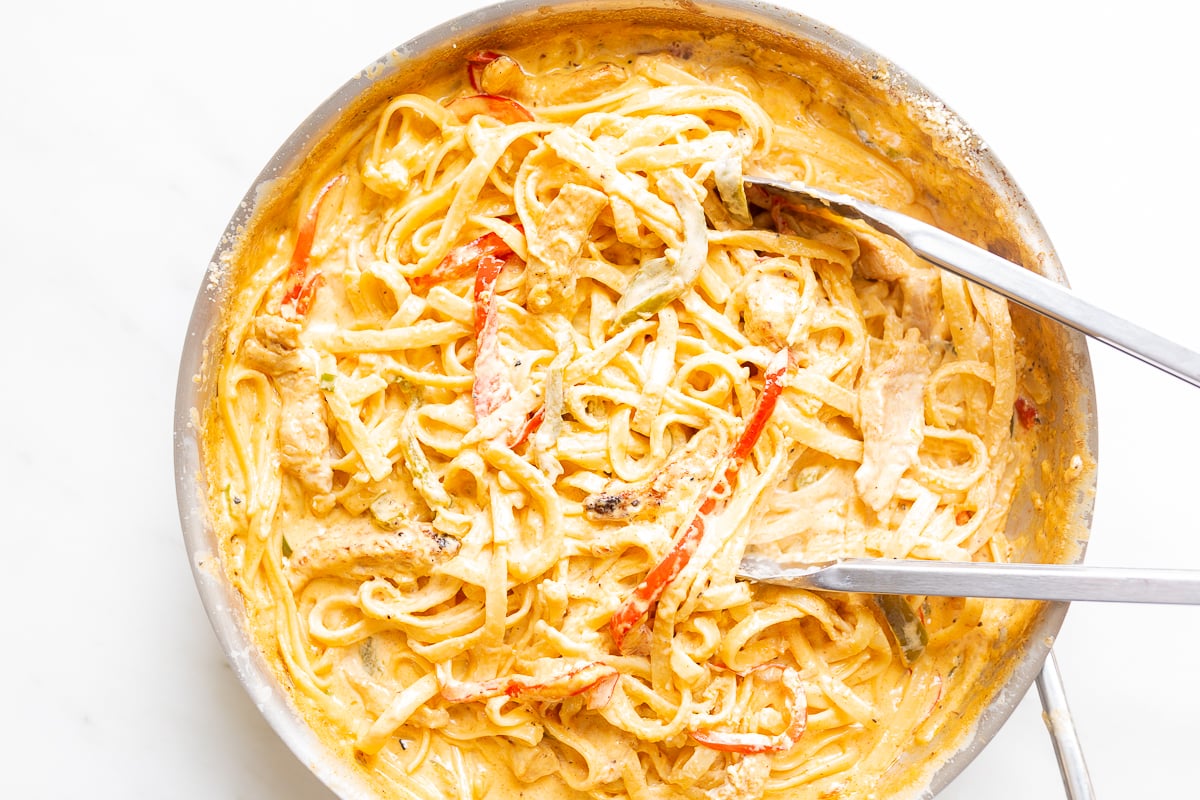 Storing Leftover Pasta
To make sure your pasta stays fresh for as long as possible, store it in an airtight container in the refrigerator. It will last up to five days when stored this way.
It's best if you're able to store your pasta and your sauce separately; this will help keep the sauce from soaking into the pasta, which can make it bloated and dry.
Of course, a lot of pastas are cooked in the sauce, like Boursin Pasta. In this case, you won't be able to store them in separate containers. That's okay! It just means you'll have to reheat your pasta in a different way.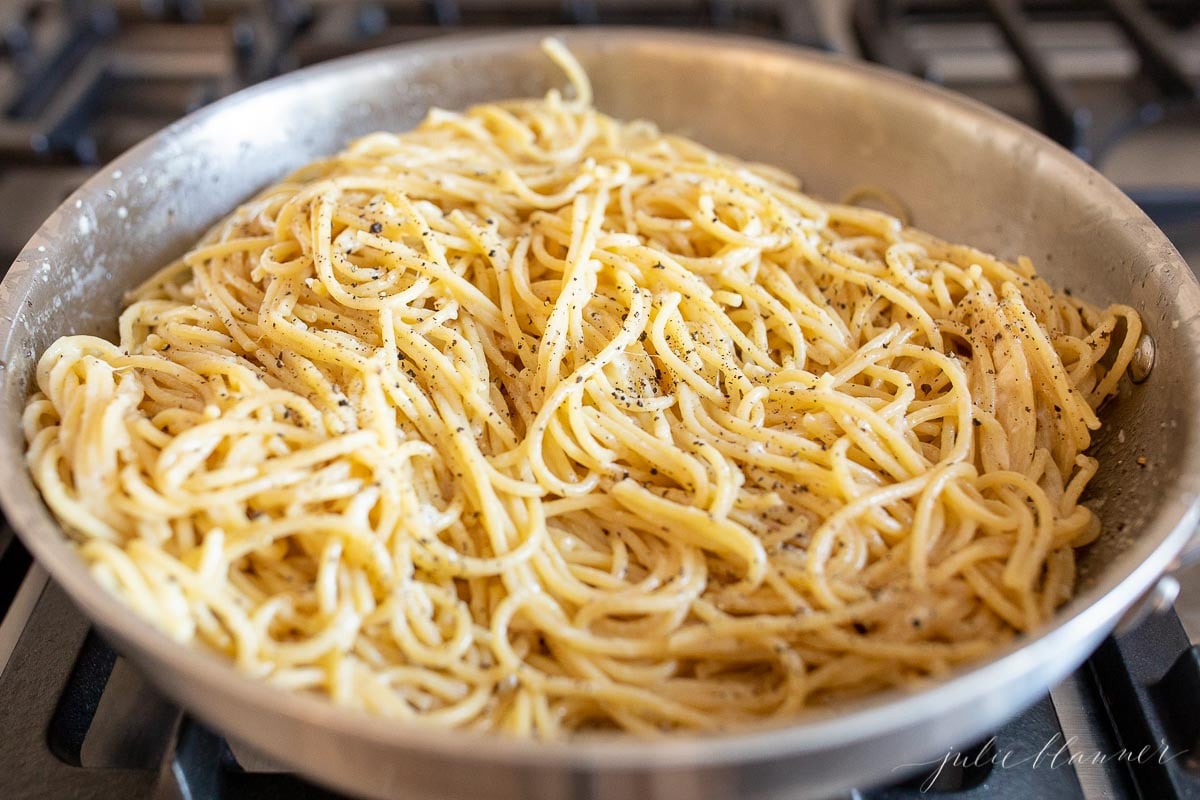 How to Reheat Leftover Pasta Without Sauce
When reheating pasta that's been refrigerated without the sauce, you essentially treat it like the fresh pasta you find in the refrigerated section at the grocery store—you boil it quickly, just to warm it through.
Prepare – Bring a pot of salted water to a boil.
Boil – Add the pasta to the boiling water, and cook for about 30 seconds or until it's warmed through.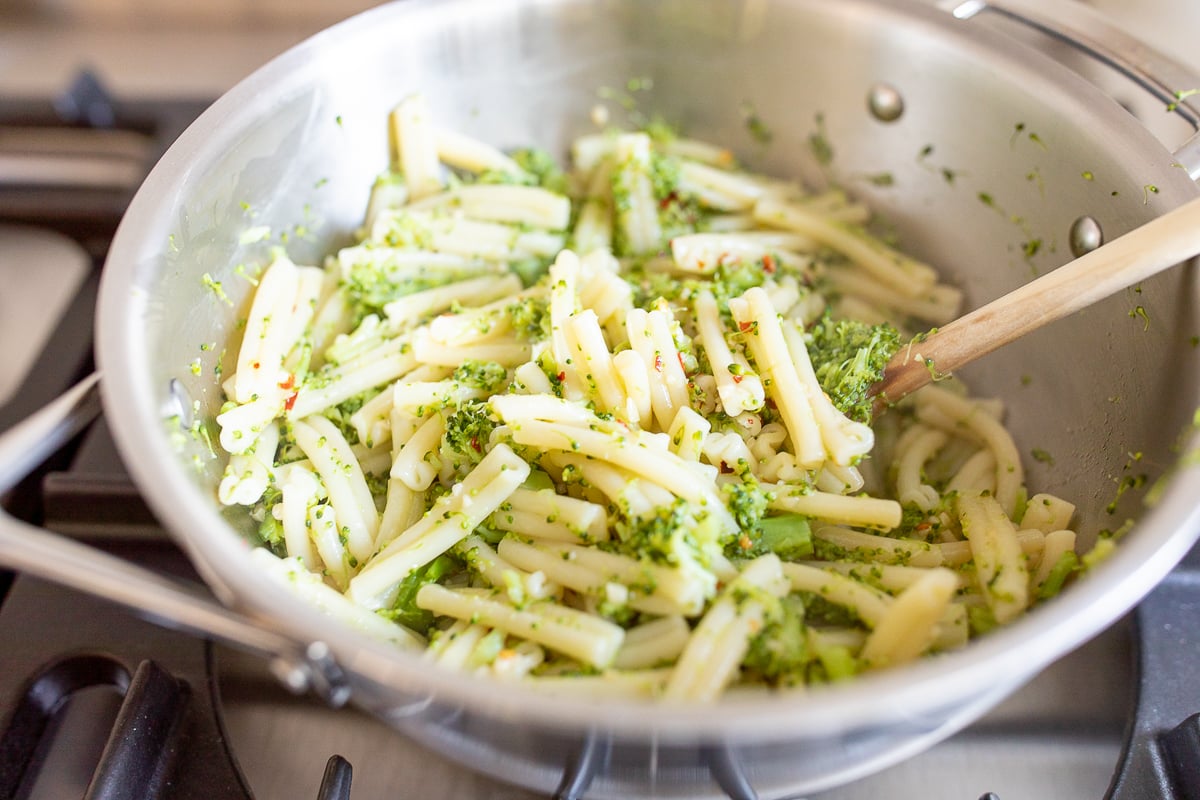 How to Reheat Leftover Pasta With Sauce
Reheating leftover pasta and sauce together is a bit trickier and requires some more finessing.
Reheating Pasta in Red Sauce
When pasta has a red sauce like Pomodoro or Arrabiata, I like to give it a second life by making it into a pasta bake.
Place it in a casserole dish coated with nonstick spray, add grated mozzarella cheese to the top (optional, but delicious).
Cover it with foil, and bake in a 350ºF oven until it's warmed through and the cheese has melted. (You can take the foil off in the last few minutes of cooking time to brown the cheese, or even turn on the broiler for a minute or two.)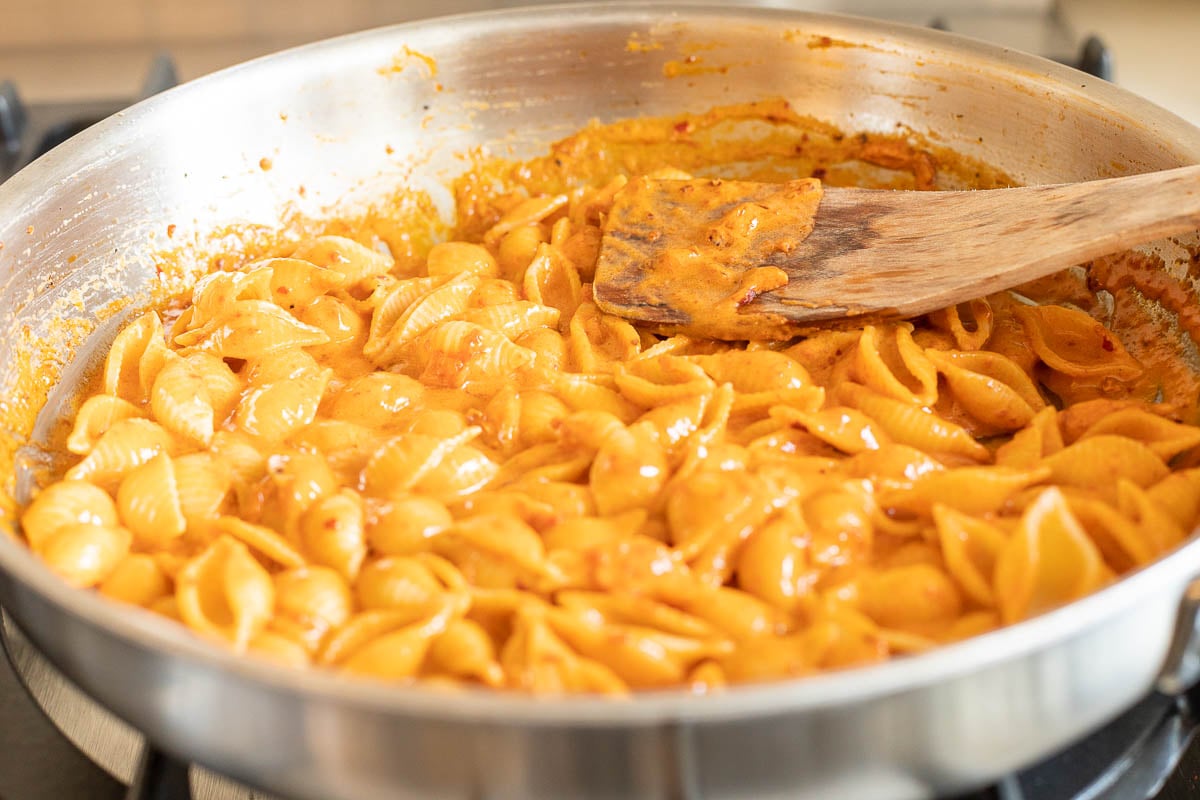 Reheating Other Pastas in Sauce
For pasta dishes with a cream or cheese sauce (Gouda Mac and Cheese) or a lighter sauce made with butter or oil (Pesto Pasta, Pasta con Broccoli), I find that reheating in a skillet on the stovetop is best.
Warm in a nonstick skillet over medium heat with a splash of broth or, if you don't have broth, water.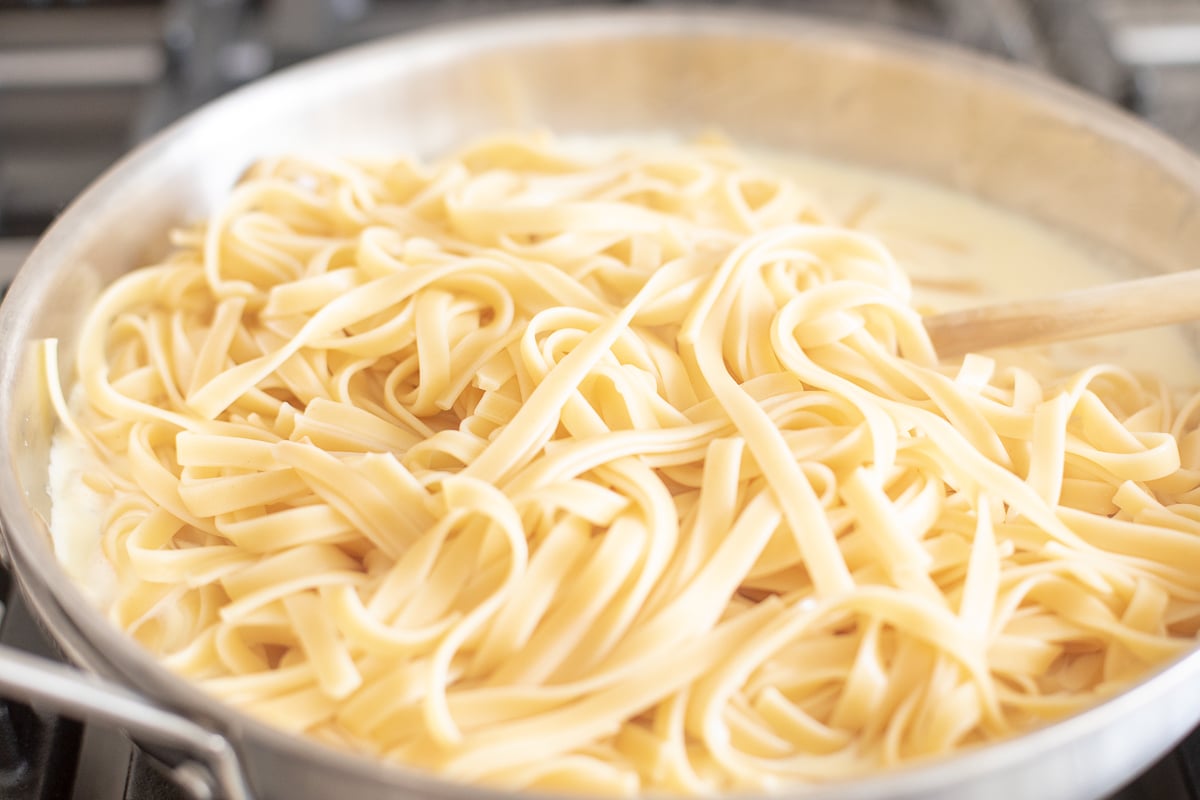 How long is leftover pasta good for?
Leftover pasta that's been stored properly in the refrigerator will stay good for up to 5 days.
Is it safe to reheat pasta?
Yes, it's safe to reheat pasta, as long as you store it properly and reheat it thoroughly. You should always make sure there isn't any off smell or discoloration before you heat it up.
Why does pasta not reheat well?
Pasta has a reputation for not reheating well, but it's really microwave reheating that's the problem here. When pasta is reheated in the microwave, it can become rubbery and dry. The best way to reheat your pasta is by boiling it in a pot of water or heating it in a skillet on the stovetop.